The year 2020 has been full of surprises, including serious events like the COVID-19 pandemic and weird ones like the Pentagon releasing UFO videos. Throughout these happenings, the world of video gaming has dealt with the twists and turns of industry developments, new console launches, and streaming platform changes.
Developers have managed to keep delivering games that push technological, creative, and social boundaries. With more time to spend at home, video game lovers demolished sales records, keeping the industry thriving in uncertain times. As the world around them changes, the people who make and play games keep on keeping on — and they'll no doubt continue to as the year progresses and eventually comes to a close.
You can definitely call 2020 the year that keeps on giving, and that's true whether it's giving you something you want or something you'd rather not have. Here are the biggest gaming bombshells of 2020.
Dr. Disrespect got banned from Twitch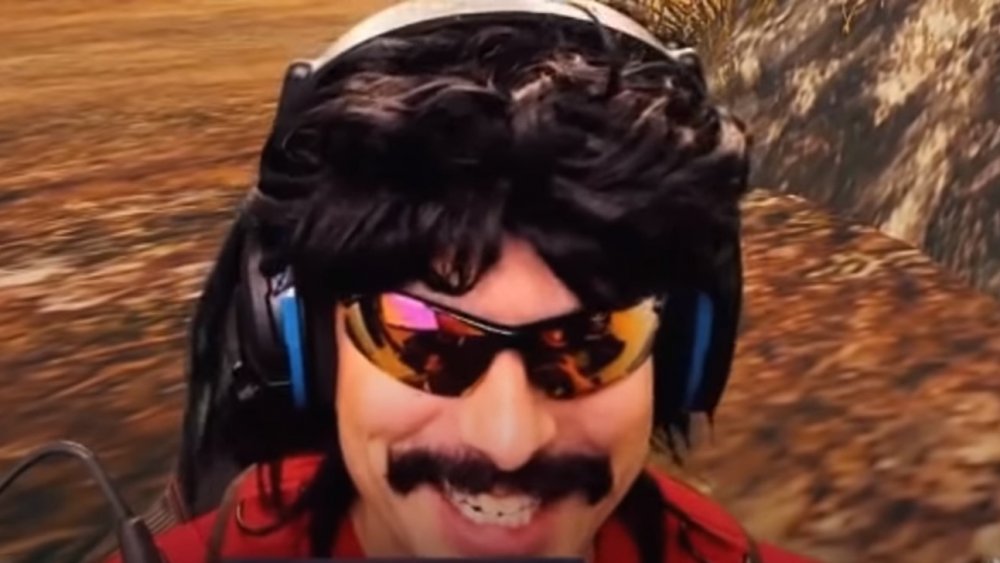 On June 26, 2020, Twitch banned Dr. Disrespect, and nobody could point to a specific reason why. StreamerBans, a Twitter bot that automatically detects when a Twitch partner gets banned, broke the news to thousands of followers.
Dr. Disrespect said that Twitch did not give him a reason for the decision. In an interview with the Washington Post, The Doc said he found out about the ban when he didn't have certain features available to him on Twitch. He once received a suspension for streaming inside of the E3 bathrooms, but this time, it seemed to be permanent. The streamer's history of controversy made it difficult to narrow down what exactly caused Twitch to swing the banhammer.
After a month-and-a-half-long break from streaming, Dr. Disrespect returned — this time, on YouTube. He told viewers that he didn't do anything to warrant a ban and that Twitch didn't even try to reach out to him before laying down the law. During this first stream back, The Doc hinted at taking legal action against Twitch for the ban. As of August 2020, however, he hasn't made any such action public.
Microsoft shut down Mixer, its streaming platform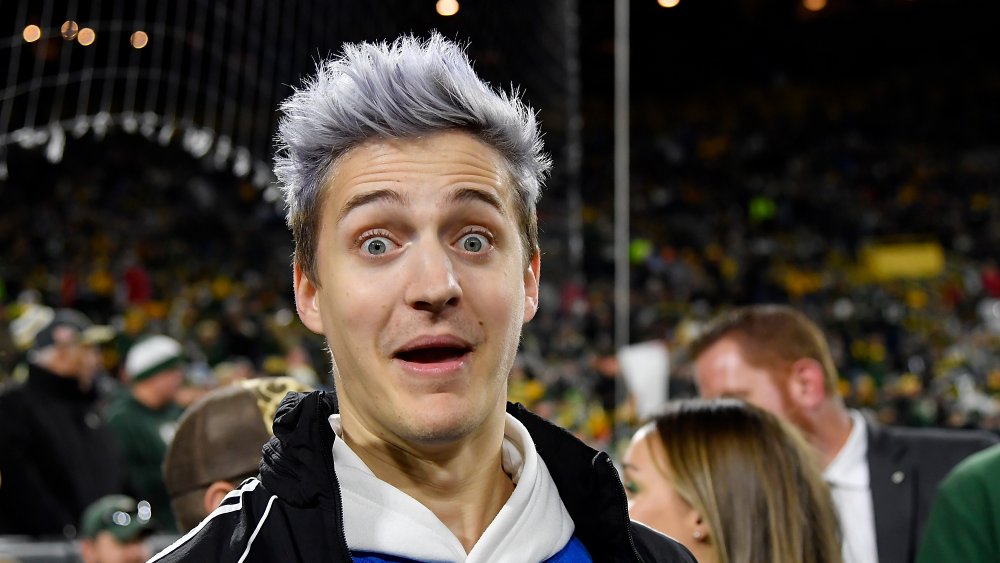 Microsoft announced on June 22, 2020 that the company was shutting down its game streaming platform, Mixer. In the same announcement, Microsoft unveiled a partnership with Facebook Gaming where Mixer Partners would receive automatic partner status on Facebook's platform.
Despite Microsoft's attempts to build a competitive viewerbase, Mixer just could not keep up with Twitch. A deep dive into the data shows that platform-exclusive streamers like Ninja and Shroud didn't reach nearly the number of followers that they had on Twitch. Mixer seemed to have a smaller viewer base overall, and instead of trying to grow the community that Mixer already had, Microsoft spent millions of dollars to bring large names to the platform. Rumors also circulated about discrimination and toxicity happening behind the scenes.
According to esports insider Rod Breslau, Mixer's investment in Ninja and Shroud didn't carry over to Facebook Gaming. The two refused to move over to the platform and forced Mixer to buy them out, with Ninja earning about $30 million and Shroud getting around $10 million. Both streamers eventually returned to Twitch. Shroud signed an exclusive deal with the platform in August 2020, and Ninja followed suit in September 2020.
The coronavirus rocked the video game industry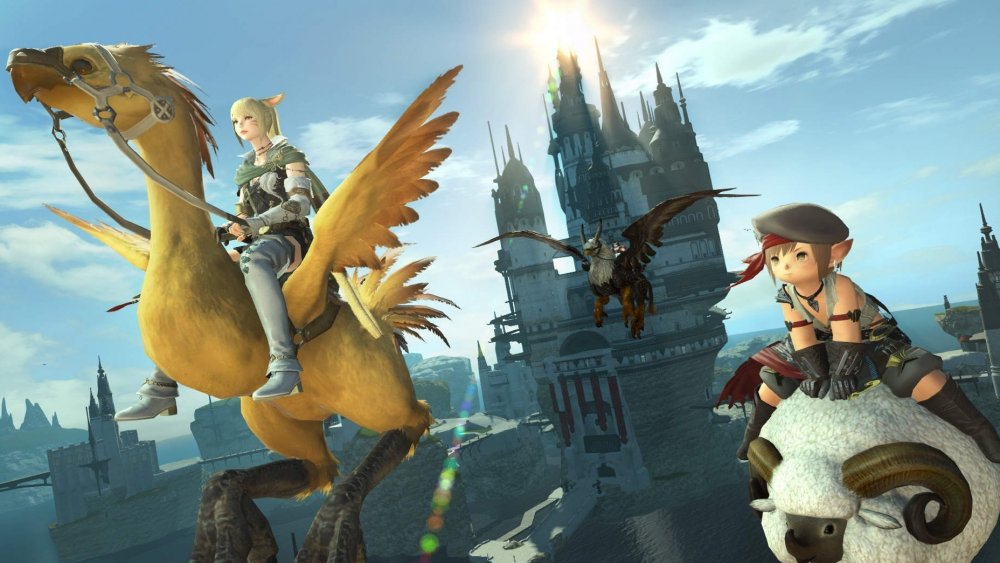 The medical, social, and economic effects of the coronavirus reached the game industry in the first quarter of 2020. Due to the COVID-19 pandemic, major industry events like E3, Tokyo Game Show, and Gamescom were either canceled or were held entirely online.
Because the coronavirus also forced many studios to work remotely, many developers had to push back releases and updates. After receiving an initial delay to Spring 2020, The Last of Us: Part 2 was delayed indefinitely in April 2020 until its final release in June 2020. Final Fantasy 14's Patch 5.3, which wrapped up the loose ends of the Shadowbringers expansion's plot, had to be released in August 2020 instead of June.
While gamers had to wait a little longer for their favorite games and events, COVID-19 had a positive economic impact on the industry. The coronavirus lockdown gave people more time to enjoy gaming, boosting video game spending to a record high in the first half of 2020. The year's first quarter (January to March) had 11% higher spending rates than 2019's first quarter, and the second quarter (April to June) of 2020 had 28% higher spending.
Animal Crossing: New Horizons released to enormous success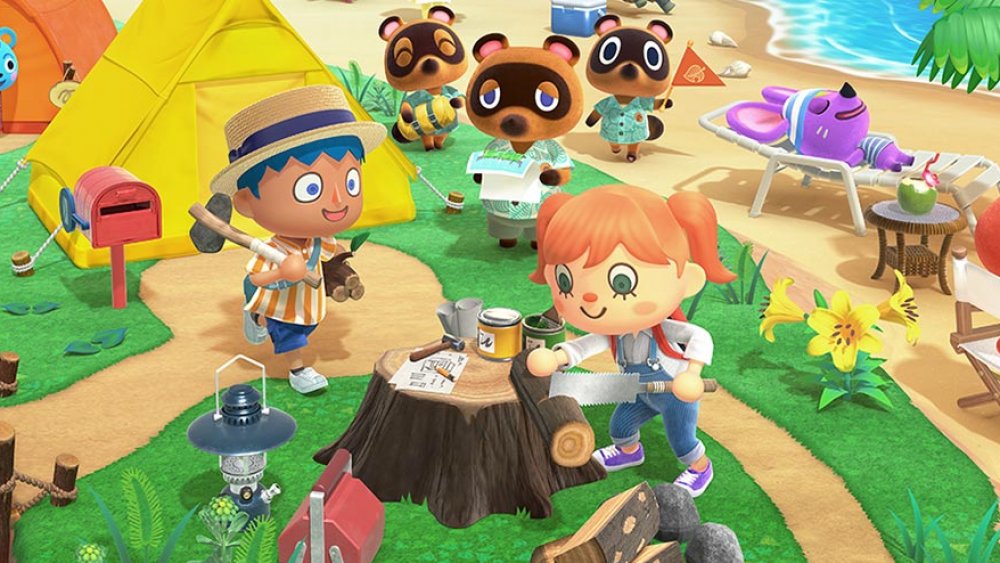 Released at the beginning of the coronavirus pandemic, Animal Crossing: New Horizons was just what gamers needed for comfort during tough times. It posted record sales numbers for Nintendo, the Nintendo Switch, and the Animal Crossing series during the COVID-19 lockdown.
According to an August 2020 sales report from Nintendo, Animal Crossing: New Horizons reached more than 22 million units sold at the end of June 2020. For reference, Animal Crossing: New Leaf, the former top-selling Animal Crossing game, sold 12 million units within the seven years between its release and New Horizons' debut.
Nintendo credited the vast sales numbers to all of the Animal Crossing newcomers who bought the game. The company found that more than half of gamers who purchased a Nintendo Switch for the first time between April 2020 and June 2020 used the system to play Animal Crossing: New Horizons.
Animal Crossing: New Horizons quickly became the second-highest-selling Switch game by the end of June 2020 — three months after its release. With 22.40 million copies sold, it only trailed behind Mario Kart 8 Deluxe's 26.74 million sales.
The #MeToo movement came to the gaming industry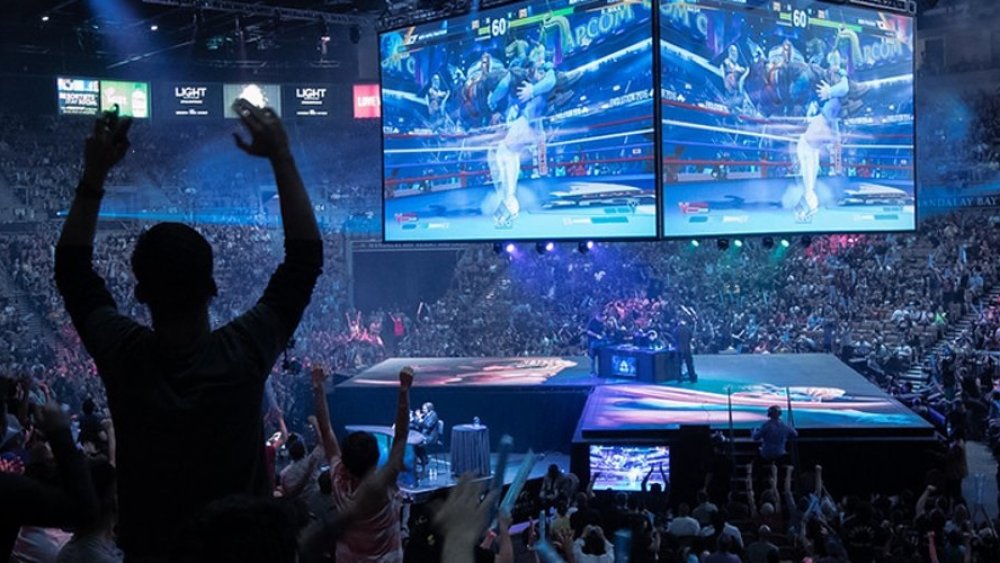 In June and July 2020, the #MeToo movement — which shines light on sexual harassment allegations — impacted game development, gaming events, and content creation. A number of accusers came forward on Twitter, and a number of actions were taken a result of their claims.
One of those exposed was developer Chris Avellone. In light of the accusations against him, Avellone was dismissed from Techland Games, where he'd worked on Dying Light 2 as a consultant.
Evolution Championship Series (EVO) CEO Joey Cuellar was also accused of sexual harassment. Originally, EVO placed Cuellar on administrative leave and planned a third-party investigation into the accusations against him. However, within a day of EVO's original decision, the fighting game community's response led to the organization firing him and canceling EVO 2020 instead.
Twitch CEO Emmet Shear responded to numerous accusations against Twitch streamers with an internal email that he shared on Twitter. "We support people coming forward, commend their bravery in doing so, and know there are many others who have not," he wrote to his team. He assured Twitch staff and streamers that he took all allegations seriously and would cooperate in any way necessary to address them.
Game companies across the world came together for the Black Lives Matter movement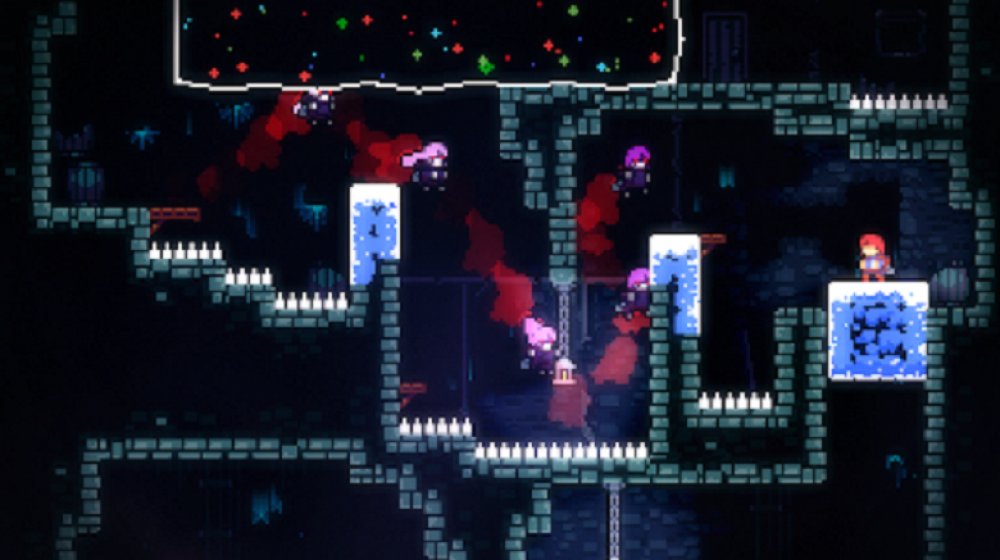 In light of the George Floyd protests and the resurgence of the Black Lives Matter movement, video game companies offered their support through public statements and monetary donations.
Well-known developers and publishers made significant donations to racial justice organizations battling against racism. Square Enix donated $250,000 to the Black Lives Matter organization and other charities "in the effort to help combat racial injustice." Riot Games committed a staggering $1 million to organizations such as The Innocence Project, the American Civil Liberties Union (ACLU), and similar organizations. On top of that, Riot also promised to match employee donations and create initiatives for aspiring Black game developers.
Through the 1,741-item Itch.io Bundle for Racial Justice and Equality, independent developers also raised over $8 million for the cause. Priced at $5, the bundle included indie darlings such as Celeste, Night in the Woods, Wide Ocean Big Jacket, and 2064: Read Only Memories. In addition to digital games, it also featured game development assets, tabletop game PDFs, comics, and books.
Sony and Microsoft finalized the details of their upcoming consoles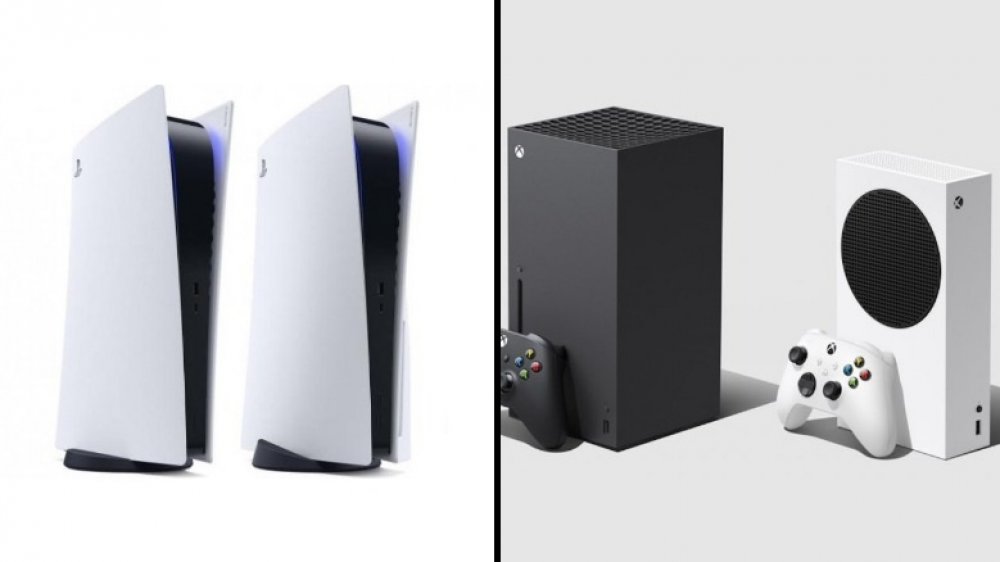 With the Playstation 5 and Xbox Series X slated to release during the holiday season, Sony and Microsoft paved the way for their next-gen console releases with spec reveals for the PlayStation 5 and Xbox Series X in March 2020.
The hardware specs of each console put them on fairly even ground. Both companies highlighted advanced graphical features like ray tracing, a lighting technology that imitates real-life light movement. The PS5 and Xbox Series X have similar performance claims, with the Xbox Series X's more powerful GPU giving it a slight advantage. The PS5, meanwhile offers unique technology like PSVR and an enhanced controller haptics engine, as well as notable exclusives such as the Demon's Souls remake and Spider-Man: Miles Morales.
Sony also showed off the Playstation 5's appearance in a June 2020 showcase. In contrast to the Xbox Series X's minimalist design, which was revealed at the end of 2019, the PS5 will have accents and curves.
Fortnite got kicked off of the iOS and Android app stores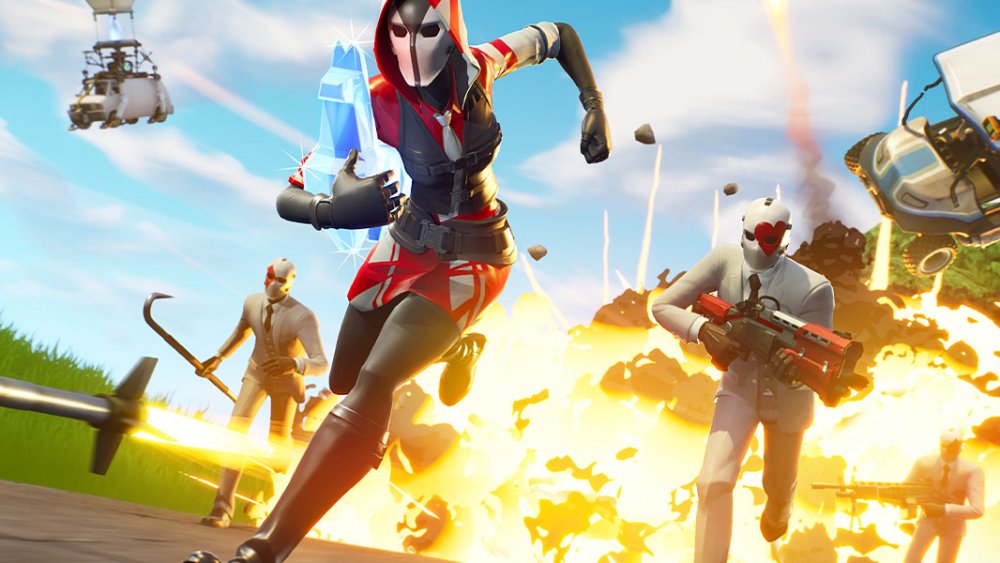 After Epic Games implemented direct pay features on its Fortnite mobile apps, both Apple and Google removed Fortnite from their respective mobile app stores. In a statement to The Verge, Apple explained that it refused to give Epic special treatment after the studio implemented payment features without Apple's approval. Google gave The Verge similar remarks, stating that Epic violated the Google Play Store's rules, but that Google welcomed further discussions to get Fortnite back on its shop.
Epic sued both companies in response. Its legal actions against Apple included a temporary restraining order to roll back Apple's decision. The preliminary statement in Epic's complaint against Google argued that it was "using its size to do evil upon competitors, innovators, customers, and users," signifying the start of a serious legal battle.
On Aug. 24, 2020, Epic won its restraining order against Apple — with a few catches. In addition to removing Fortnite from the App Store, Apple was threatening to revoke developer licenses tied to both Fortnite and to Epic's Unreal Engine. The court restrained Apple from taking away the developer license used for Unreal. However, it allowed Apple to keep Fortnite off of the App Store for the time being.
Fall Guys became the next big battle royale game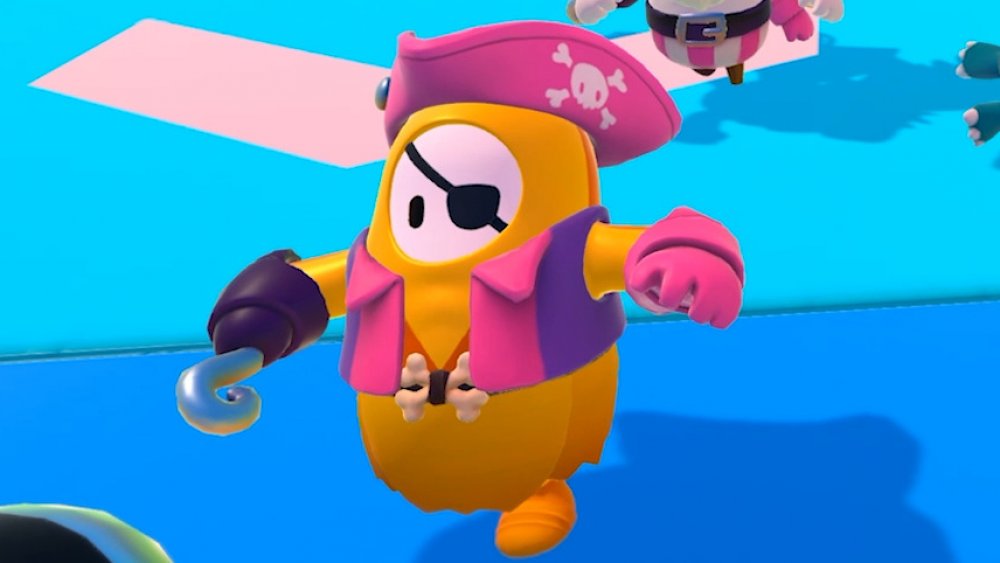 In July and August 2020, Fall Guys had gamers rethinking the concept of a battle royale.
Fall Guys, a battle royale game focused on minigames instead of guns, became an unexpected hit before it even released. It took Twitch by storm when streamers across the platform played the beta. On the day of the beta's release, it temporarily replaced Fortnite as the most-watched game on Twitch.
Shortly after its beta, Fall Guys made another big move — it became a free PlayStation Plus game on the day of its release. Within a few weeks, it became the most downloaded PS Plus game of all time worldwide.
The slapstick gaming phenomenon also got attention from the esports community. In a lighthearted tweet, esports organization Panda Global introduced the Fall Pandas, the world's first competitive Fall Guys team. Who knows if this move was a joke, but it wouldn't be the first time that Fall Guys has turned gaming convention on its head.
The Nintendo Gigaleak revealed deep secrets about classic games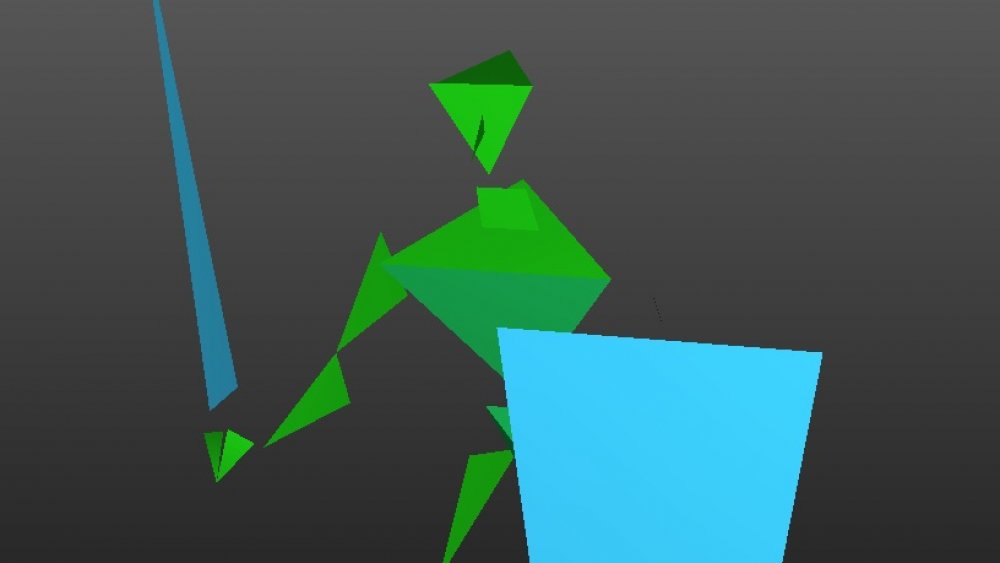 In July, 4chan users shared data files from some of the most popular Super Nintendo and Nintendo 64 games, including Super Mario 64 and The Legend of Zelda: Ocarina of Time. This "Gigaleak" revealed tons of hidden data from Nintendo classics that many gamers never thought they'd see.
The content in the Gigaleak ranged from hilarious to insightful. Long-time Luigi truthers had years of investigation validated when the leak confirmed that Mario's brother was in Super Mario 64 all along. A file from 1994 unveiled a 3D model of a person with a sword and shield that was possibly the first 3D appearance of Link. The Gigaleak also included Pokemon Diamond and Pearl beta sprites in various stages of completion.
However, this leak also raised some moral questions from Nintendo fans. Some files had staff members' personal information, including a diary that mentioned the owner's back pain, haircuts, and overtime. Developer Mike Mika reflected on the Gigaleak's potential to turn preservation into a matter of data security that could impact how we access intellectual property.
A major twist in The Last of Us: Part 2 divided fans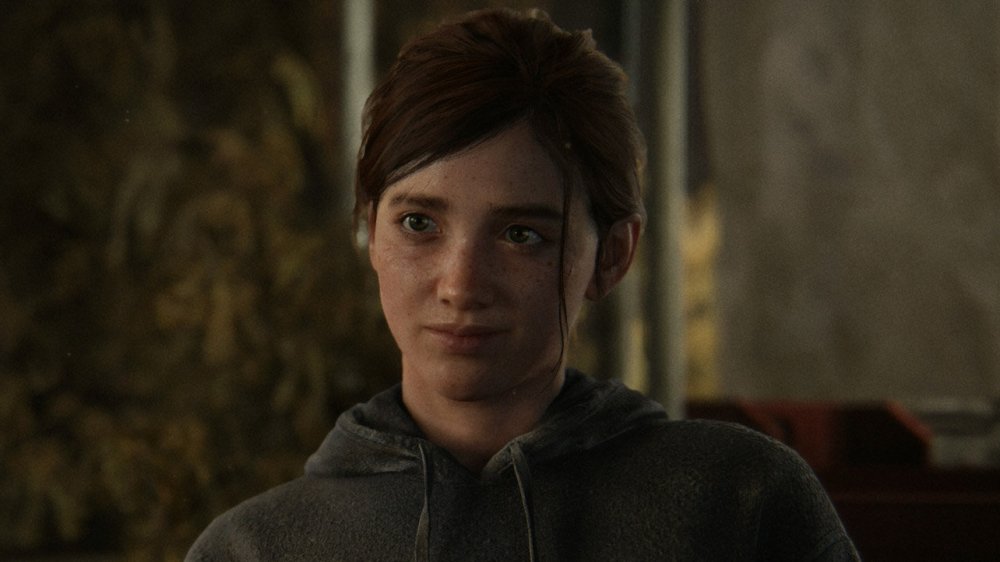 (Warning: Major spoilers for The Last of Us: Part 2.)
When The Last of Us: Part 2 came out in June, some fans were shocked to find that they played the second half of the game as Abby, the killer of a beloved character. After playing as Ellie for the first half of the game, the player then switches to Abby.
It seemed that Naughty Dog made this move to communicate the point that Abby had similar motivations for revenge as Ellie, but a vocal group of fans didn't approve of it. Some of them took their outrage so far that they harassed the game's staff to the point that Naughty Dog had to make a public statement about it. Abby's voice actress, Laura Bailey, received death threats from aggressive fans who blamed her for her character's actions. A fan-made change.org petition to remake the game's plot received more than 50,000 signatures.
Despite these fan reactions, The Last of Us: Part 2 received plenty of critical acclaim. You can see a striking contrast between critic scores and user scores on the game's Metacritic page due to review bombing.
Pokemon Snap made an unexpected return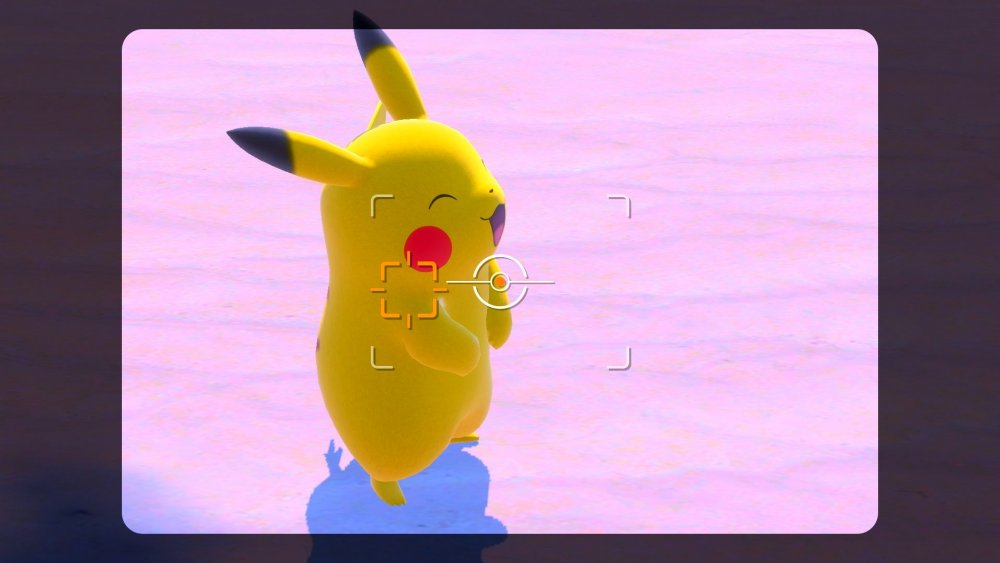 Two decades after the release of Pokemon Snap, hardcore fans had given up on a sequel. With so many years passed since the original's debut, many of them figured that Nintendo didn't plan to turn the game into a series.
In 2020, Nintendo surprised long-time Pokemon lovers with the announcement of New Pokemon Snap. The reveal accompanied trailers for Pokemon Cafe Mix, Pokemon Smile, and the Pokemon Sword and Shield Isle of Armor expansion in a June Pokemon Presents.
As you can see in its first trailer, New Pokemon Snap will be a brand new game rather than a remake of the original. It features Pokemon from every generation, including newer pals like Primarina and Scorbunny. Like the first game's gameplay, the New Pokemon Snap experience will focus on capturing fun Pokemon behaviors, like when Pyukumuku grabs an apple with its secret arm.
Neither the Pokemon Presents nor the official trailer mentions a release date. It also remains to be seen whether the game will let you print your Pokemon photos at the world's last Blockbuster in Oregon.
Major game studios lost their founding members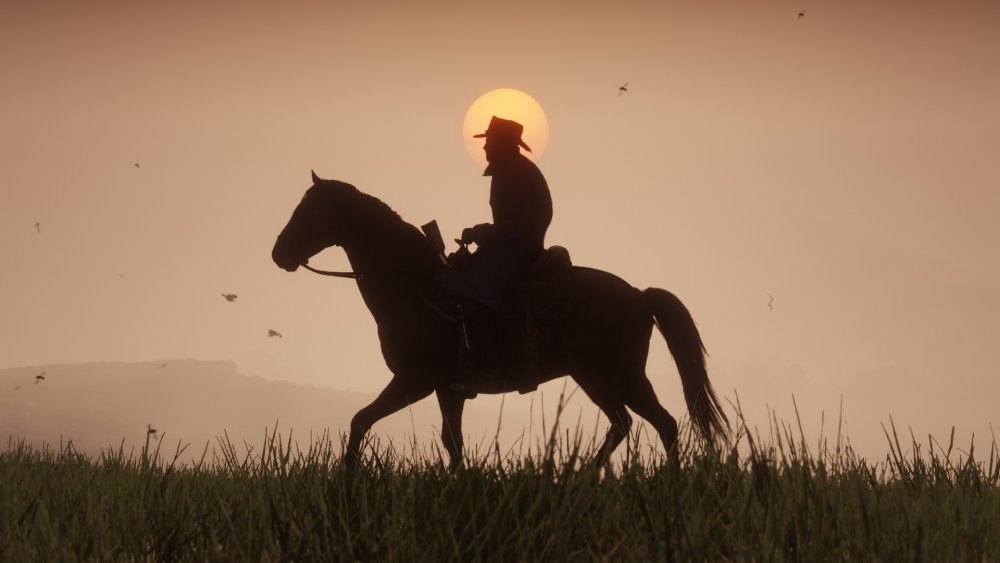 Rockstar Games and Gearbox each lost one of its founders in 2020.
In March, Rockstar's Dan Houser left the company after taking an extended break for almost a year. Houser was the co-founder and vice president of creativity, and is credited with much of the writing in the Red Dead Redemption and Grand Theft Auto games. To further complicate the matter, he founded Rockstar alongside his brother, making his absence from the company nearly unthinkable for some fans. Neither Houser nor Rockstar gave a reason for his departure.
Gearbox's Landon Montgomery unfortunately passed away in March 2020. "In our earliest years, Landon played a big role in helping to set our path," read an official statement from the company. While he left Gearbox in the mid-2000s, Montgomery worked on the first builds of Borderlands before taking the next step in his career. As a member of Gearbox, he also created artwork, animations, and character models for the Half-Life expansions.
Twitch doubled down on DMCA enforcement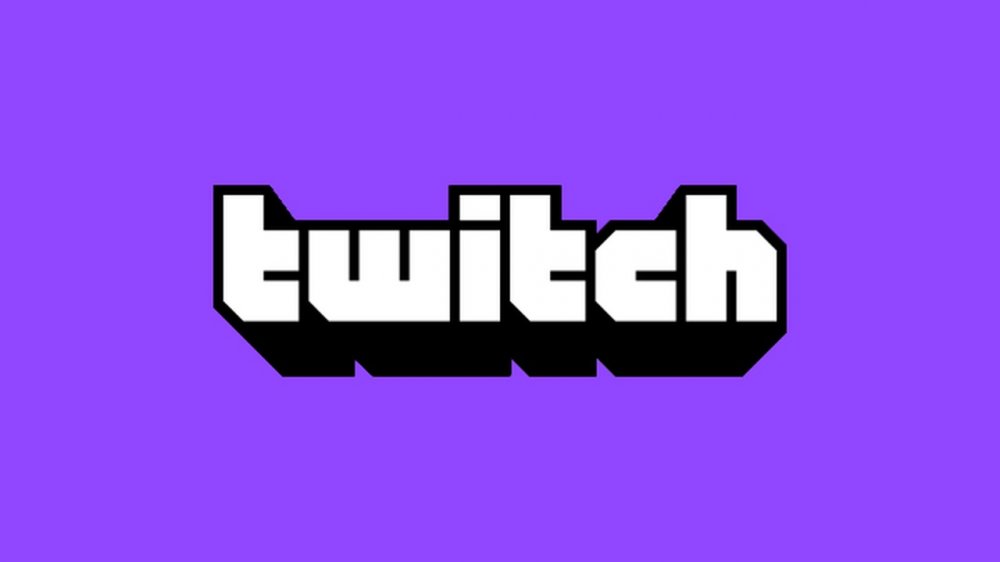 Despite the existence of the Digital Millennium Copyright Act (DMCA), many Twitch streamers got away with playing copyrighted music on their streams. Under Twitch's community guidelines, streamers who use licensed music in their broadcasts can potentially face muted clips, content takedowns, or further action from Twitch. However, many streamers played music anyway and dealt with muted VODs.
After an influx of DMCA takedown requests in June, though, Twitch started automatically scanning and deleting clips with copyrighted music. This update had streamers scrambling to make their clips compliant to avoid consequences.
When Twitch announced its actions against DMCA violations, it also mentioned that it would try to ease streamers into its increased enforcement. It stated that it would use its Audible Magic technology, which it previously used to mute VODs with licensed music, to scan clips and delete any that had DMCA violations. To ease clip deletion for streamers with vast numbers of clips, it introduced a new video management system.
Some streamers still faced harsh punishments despite Twitch's promises, however. They reported that they received copyright strikes on their content that put them at risk of being permanently banned from the platform.
Microsoft purchased ZeniMax Media, Bethesda Softworks' parent company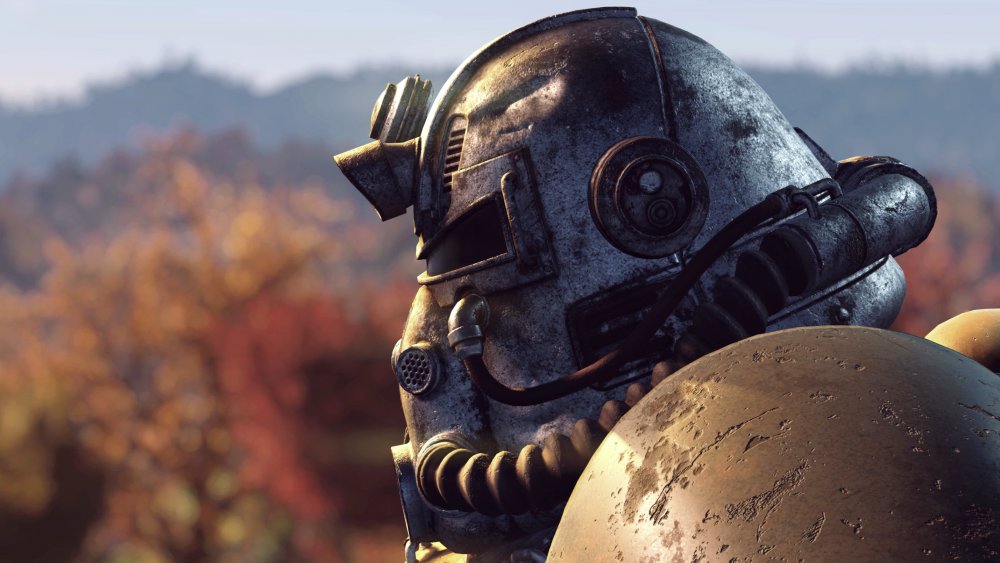 In the months counting down to the PlayStation 5 and Xbox Series X and S's releases, Microsoft made a move that could dethrone Sony as the ruler of exclusives. On September 21, Xbox announced that Microsoft had purchased ZeniMax Media, the parent company of Bethesda Softworks and Bethesda Game Studios. Bethesda creates and publishes famous video game franchises like Fallout, the Elder Scrolls series, DOOM, Prey, and Dishonored.
Microsoft's purchase had gamers wondering if these games would become exclusive to Xbox consoles. Would exclusivity for Bethesda games become Xbox's answer to Sony exclusives like The Last of Us series?
Head of Xbox Phil Spencer confirmed to Bloomberg reporters that they'll honor the PlayStation 5 exclusivity for Deathloop and Ghostwire: Tokyo, but gamers don't know if Bethesda titles will be Xbox-exclusive moving forward. In July 2020, Phil Spencer stated that he preferred not to focus on exclusives because he thought it ran counter to the spirit of gaming. However, it's unclear how many other execs will have a say in Xbox exclusivity and what their opinions on the topic might be.
Square Enix revealed the first Final Fantasy 16 trailer
Nearly four years after Final Fantasy 15's release, Square Enix unveiled the first trailer for Final Fantasy 16 during the September PlayStation 5 showcase. According to the Square Enix announcement, Final Fantasy 14 director and producer Naoki Yoshida will also produce 16, but he doesn't plan on quitting his position working on the MMO.
Looking at the trailer, it seems that Final Fantasy 16 will return to the series' high fantasy roots after the previous two single-player games, Final Fantasy 13 and Final Fantasy 15, featured modern settings. You'll see plenty of series staples under the trailer's serious fantasy aesthetic, including chocobos, eikons (summons), and crystals. Much of the trailer focuses on Joshua, an archduke's son, and his sworn protector.
According to Yoshida, the trailer featured in-game cutscenes instead of pre-rendered ones. Fan translator aitaikimochi subtitled a scene from a Tokyo Game Show segment where he explained the team's reasoning behind the trailer's development. They wanted fans to see that they had a build in progress to reassure them that they could expect Final Fantasy 16's release in a reasonable timeframe.
Among Us, a two-year-old indie game, becomes a viral hit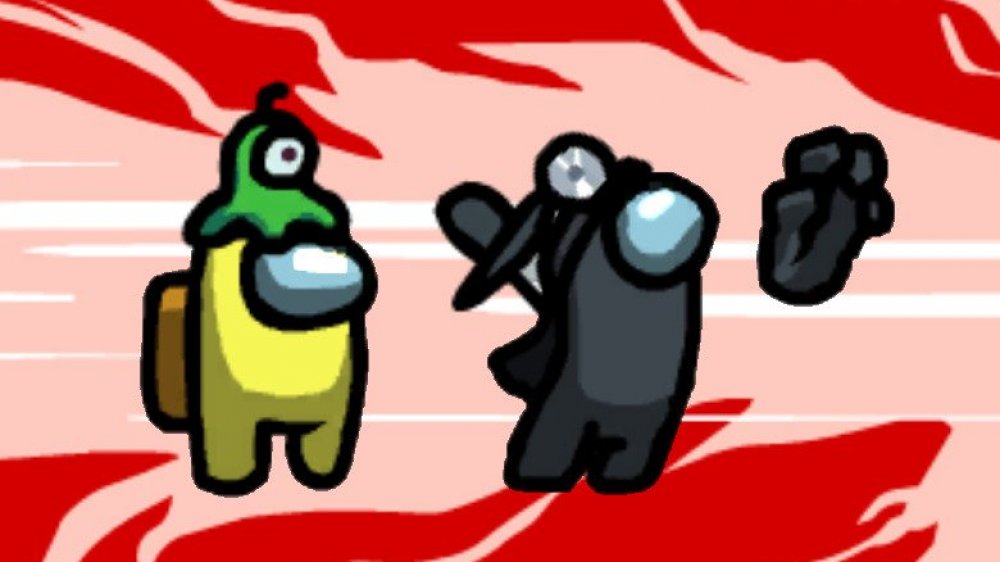 After Fall Guys took over the gaming world in August 2020, another game starring colorful beans joined the fray in September – Among Us. Unlike the previous month's newly released indie hit, Among Us was released two years before it became a popular multiplayer game, in August 2018.
Among Us' player base grew exponentially in late August and early September. According to a Twitter thread by Among Us developers, the game first saw a popularity spike in its first six months when it became popular with Korean and Brazilian streamers. During that wave, player numbers maxed at about 1,900 per day. The August-to-September 2020 rise in users resulted in an average of over 100 million daily players. How did Among Us become such a hit in so little time? Wes Fenlon from PCGamer credits Twitch streamers like Sodapoppin and xQc who have millions of viewers.
Due to their game's sudden popularity, developers Innersloth changed their plans to create an Among Us sequel. They decided to rework the original game with the features they wanted in the sequel so people could continue to enjoy playing it.
Gamers finally got release dates and prices for the Xbox Series X/S and PlayStation 5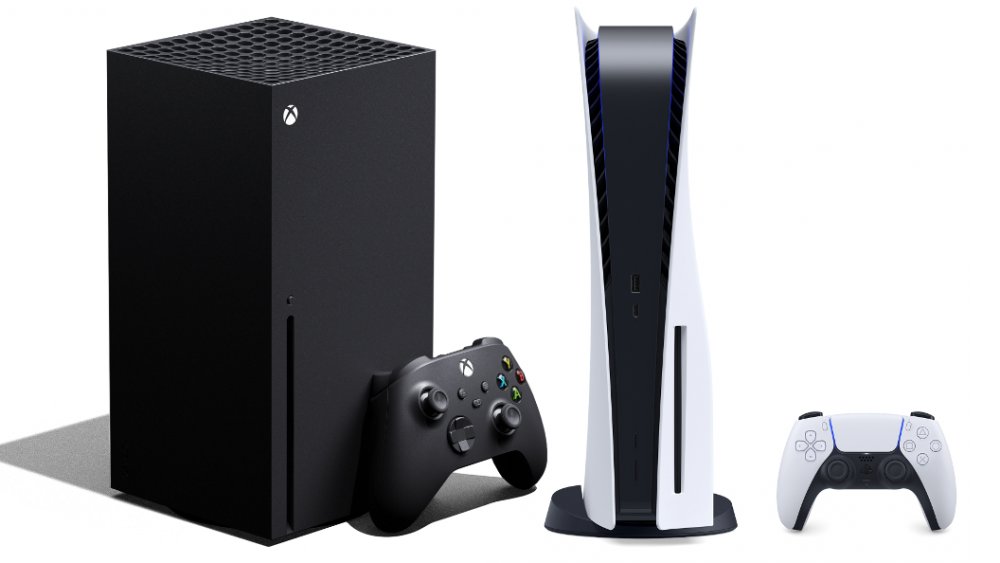 After waiting for nearly three quarters of 2020 for next-gen console prices and release dates, video game fans got the news they wanted in September 2020.
After Thurrott leaked the Xbox Series S, Microsoft announced on September 9 that the Xbox Series X and Xbox Series S will release on November 10, 2020. They officially priced the Xbox Series X, a performance-focused model, at $499. Their previously unmentioned Xbox Series S will come without a disc drive and with lower resolutions at a $299 price.
One week later, during the September 16 PlayStation showcase, Sony revealed the PlayStation 5's release date and price. Both models of the PlayStation 5 will come out on November 12, 2020, just two days after the Xbox Series X and Xbox Series S. The standard model that features a Blu-ray disc drive will cost $499, and the Digital Edition without a disc drive will cost $399.
When considering each console's price, remember to factor in accessory costs. If you buy an extra controller, rechargeable battery, and storage card for your Xbox Series X or Series S, expect to pay an extra $330. A full set of PlayStation 5 accessories will cost $290.
Genshin Impact became the most successful international release of a Chinese game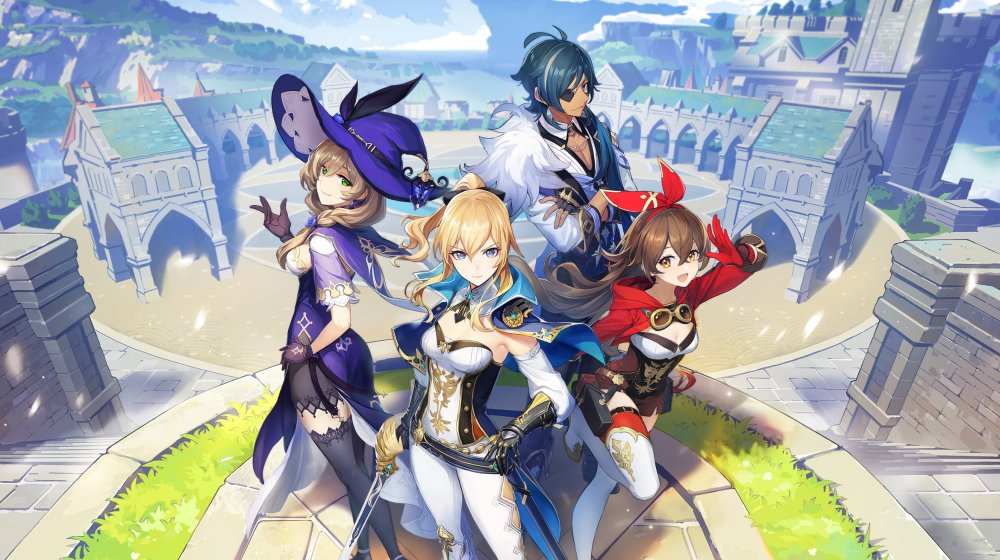 At the end of September 2020, the free-to-play gacha game Genshin Impact released to great success. While skeptics initially bashed it as a "Zelda clone" due to its similarities to Breath of the Wild, it quickly developed its own identity as it became a worldwide hit. Though Genshin Impact's review scores are generally lower than Breath of the Wild's, it still drew decent responses, and many critics were blown away by its scope for a free-to-play game.
Shortly after its release, an analyst communicating with the South China Morning Post called Genshin Impact the most successful international release of a Chinese game. He cited the title's high pre-registration numbers — 16 million in China, and 5.3 million outside of China. Genshin Impact developer miHoYo also quickly earned back the $100 million it budgeted for the game. Industry analyst Daniel Ahmad reported it had grossed more than $100 million in less than two weeks, solidifying its position as the most successful game launch from a Chinese developer and blowing Breath of the Wild's sales out of the water.
Game studios allegedly went back on their promises to avoid crunch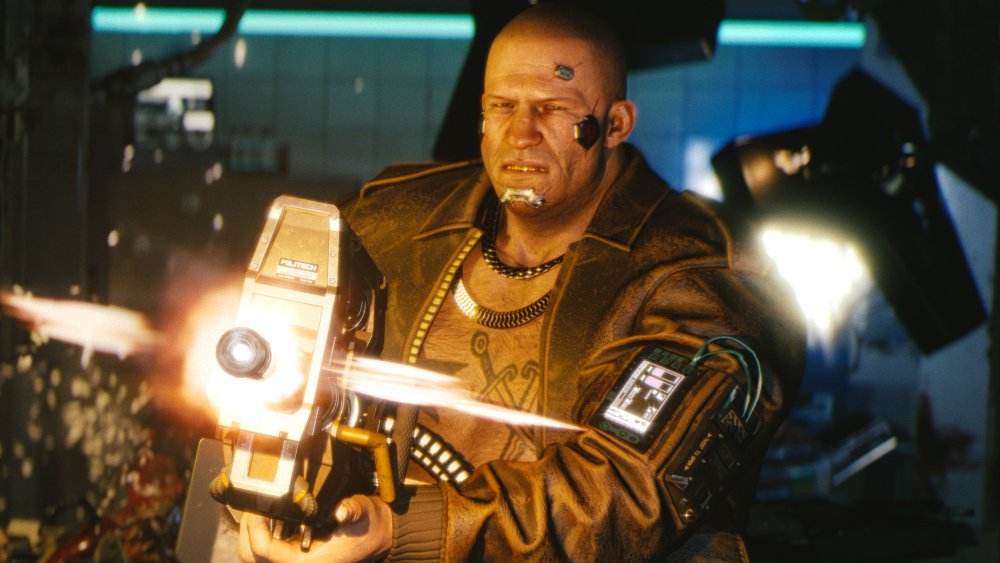 With the 2019 edition of the International Game Developers Association's Developer Satisfaction Survey indicating lower levels of crunch, things were looking up for overworked devs. However, a few notable studios that promised to reduce crunch supposedly went back on their promises.
One of the most famous examples involves the long-awaited Cyberpunk 2077. In September 2020, Bloomberg reported that the game's developer, CD Projekt Red, didn't fulfill its promise to avoid forcing overtime on its employees. Accounts from team members also indicated that they already had to crunch for more than a year.
A few months before The Last of Us Part 2 came out, Kotaku uncovered an ongoing crunch culture at Naughty Dog. When Naughty Dog delayed the game for the first time, Neil Druckmann mentioned that it would help the studio avoid crunch. However, employees apparently reported that they were still expected to keep crunching instead.
Similarly, Respawn, the developer of Apex Legends, came under fire in July 2020 for allegedly failing to deliver on its promise to prevent overwork. An employee reported extreme stress and burnout in a Glassdoor review shared on Reddit, despite previous promises that Respawn slowed down updates to avoid crunch.
While it's difficult to confirm the validity of many of these claims, the repeated disconnect between how studio higher ups describe working conditions and accounts from lower level employees raises some red flags.
Blizzard employees spoke out against unfair working conditions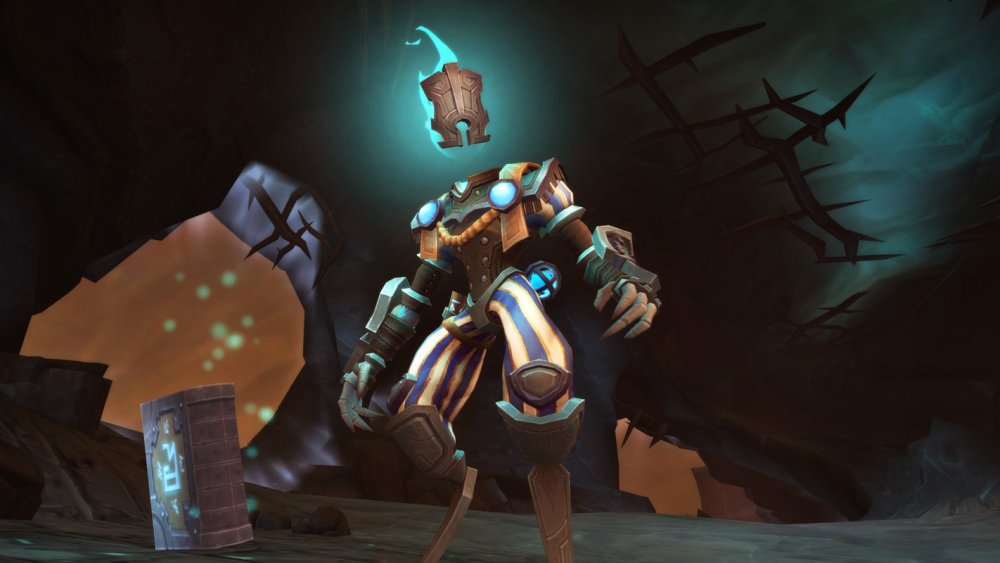 In August and October 2020, Blizzard Entertainment employees across the world protested their employer's labor practices.
Blizzard team members circulated a spreadsheet sharing their wages and raises in August 2020 after they felt that the company didn't follow up on a promise for fair pay. According to a Bloomberg report, Blizzard supposedly conducted an internal review and told employees that it would use that data to provide better wages. When Blizzard provided raises based on the study, employees compared their increases through an anonymous document. Most team members received raises below 10 percent — much less than they expected to get after the survey.
The situation intensified after Blizzard closed its Versailles office in France in October 2020 and three unions representing its employees called for a strike. The unions' official statement called it "inconceivable to send 285 people on an employment market in turmoil," referencing COVID-19's impact on the economy. In the statement, the unions speculated that Blizzard closed the Versailles offices to avoid European tax rules and open an office in London.
The Xbox Series X and Series S came out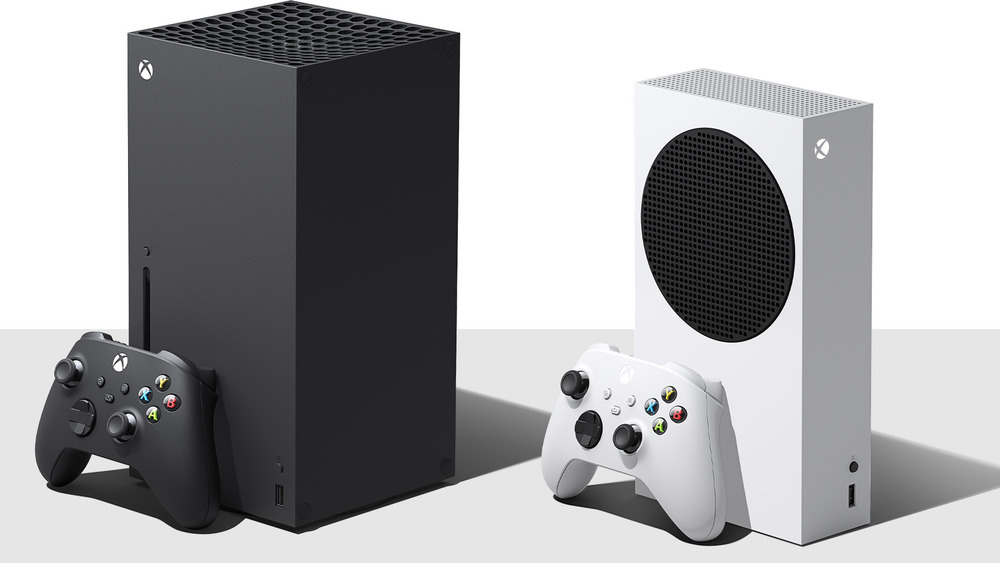 The Xbox Series X and Series S came out on November 10th, becoming the most successful launch in Xbox history. "In 24 hrs more new consoles sold, in more countries, than ever before," head of Xbox Phil Spencer tweeted a day after release, although Microsoft did not release exact sales figures. This move wasn't unexpected, considering that Microsoft also avoided releasing sales numbers for it previous console generation.
Microsoft's release came with some controversy, such as reports of "smoking Xboxes" and scalpers causing an uproar by re-selling the system right at launch. Videos showing smoke coming out of the Xbox Series X circulated around the internet, giving potential buyers pause. Paul Tassi from Forbes pointed out that these videos were likely fake because of the high chance that the "smoke" was actually from a vape pen. Microsoft later confirmed that these videos were faked.
Unfortunately, the scalper issue was all too real — Xboxes quickly sold out, and overpriced scalped models soon popped up on reseller sites. Microsoft estimates that it can meet customer demand within a few months.
Sony launched the PlayStation 5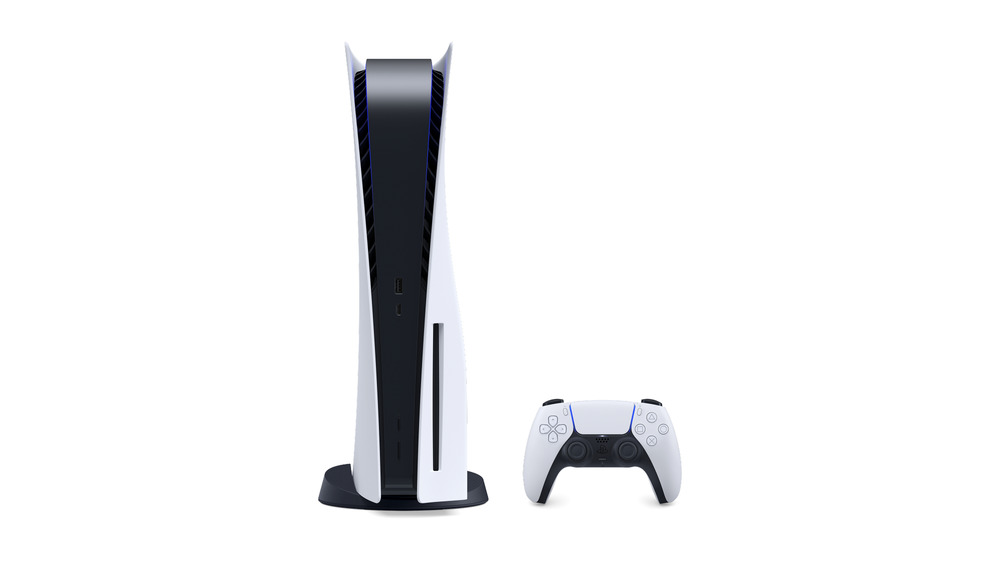 On November 12th, the PlayStation 5 released with the promise of impressive technology such as the DualSense controller. Critics considered the controller's haptic feedback and the system's advanced UI some of its greatest advantages.
While critics were impressed with the console, its difficulty to buy online and bricked models put a damper on the PS5's launch. Like the Xbox Series X and S, the PlayStation 5 had problems with supply numbers and scalpers that made it hard to buy. Some people felt disappointed that influencers, YouTubers, and streamers got free consoles while consumers hardly got a chance to buy one. Some gamers who managed to get their hands on a PlayStation 5 faced major technical issues like non-functional models.
Despite these setbacks, the initial numbers suggest that the PlayStation 5 won the great console race over the Xbox Series X and S. VG 24/7 discovered through a Japanese Famitsu article that the PlayStation 5 had much higher launch sales than its Xbox counterparts. At the time of writing, Google search results indicate more interest in the PlayStation 5 than the Xbox Series X and S.
BioWare announced Mass Effect: Legendary Edition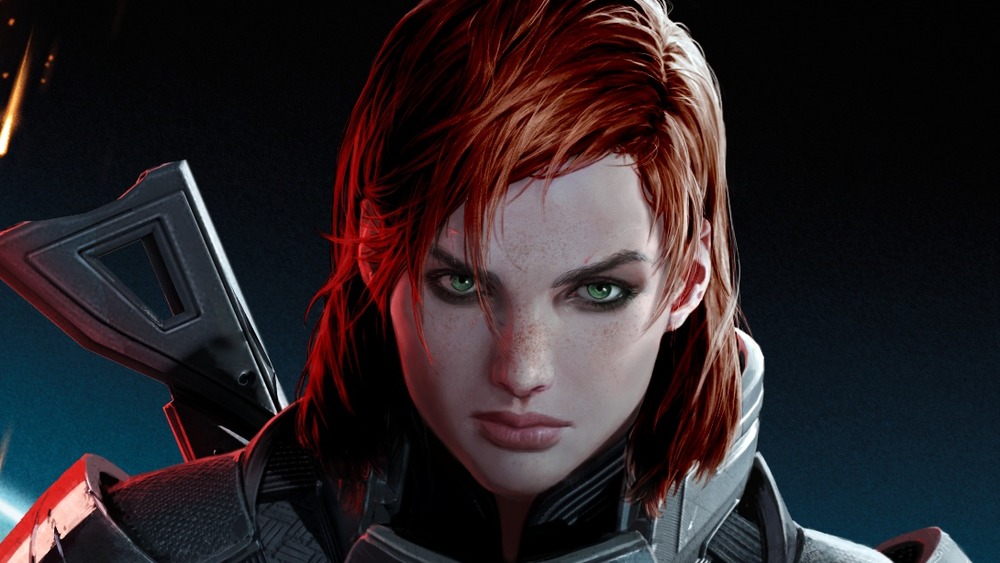 After years of fans asking, BioWare announced a remaster of the beloved Mass Effect series. This Mass Effect Legendary Edition includes all three of the series' main titles and their DLC in a single bundle. It will release in Spring 2021 for PC, Xbox One, and PlayStation 4 with forward compatibility and targeted enhancements for next-gen consoles.
"For many months now, our team at BioWare has been hard at work updating the textures, shaders, models, effects, and technical features of three enormous games," BioWare explained in the announcement blog post. This project didn't aim to reimagine or remake the original games that built such a large fanbase. Instead, BioWare made these changes with the intention to "modernize" the Mass Effect experience. The blog post noted that the Legendary Edition will offer faster framerates, visual enhancements, and sharp resolution.
The Mass Effect Legendary Edition blog post included another exciting detail for fans. The next-to-last paragraph mentions that BioWare has a veteran team working on the early stages of a new Mass Effect game.
Phasmophobia became gamers' favorite indie ghost hunting adventure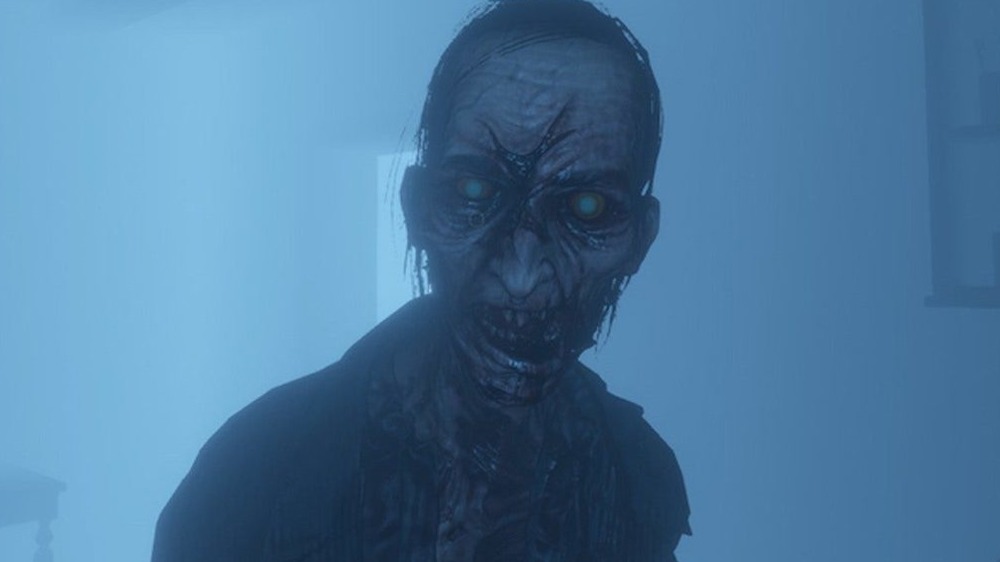 During Oct. and Nov. 2020, thousands of gamers became professional ghost hunters in the indie hit Phasmophobia. The game offers immersive features such as VR support and ghosts that understand spoken phrases from the player. A round of Phasmophobia involves searching for evidence of a haunting and using tools such as EMF readers and Ouija boards. Despite being in Early Access, Phasmophobia received 50,000 "Overwhelmingly Positive" reviews on Steam as of mid-November.
Most impressively, the game features a one-person dev team. Dknighter, who publishes Phasmophobia under the studio name Kinetic Games, had to adjust development plans to account for his game's surge in popularity. According to an interview with IGN, Dknighter originally imagined having a short and simple Early Access period where he added more maps, ghosts, and equipment here and there. With so many people playing his game, however, he felt that he had to rethink the game's future.
You can see what Dknighter has in store by visiting the public Trello board for the game's development.
Cyberpunk 2077 was a massive disaster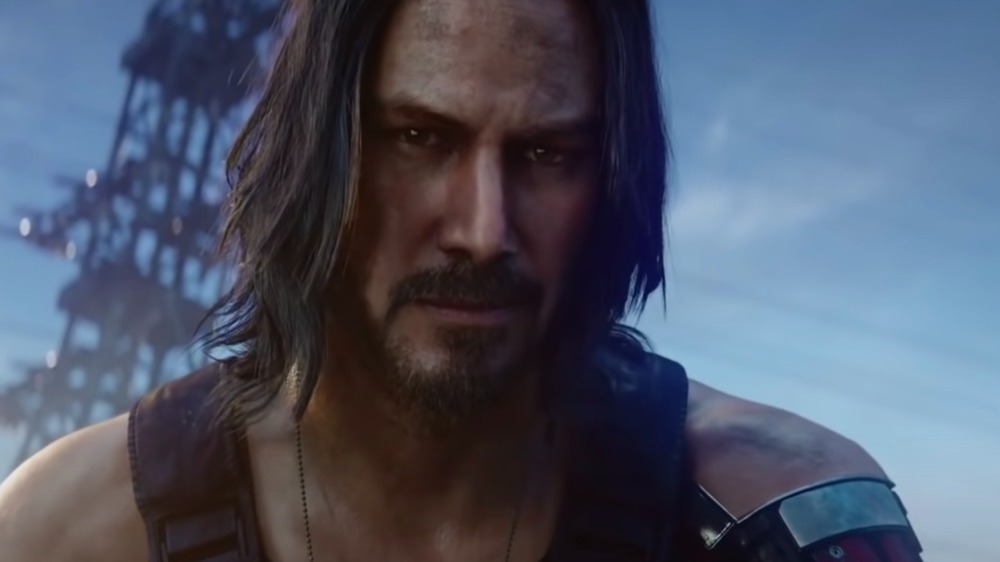 The year 2020 will be remembered for a lot of things, and in the video game world, perhaps nothing sums up the times better than the launch of Cyberpunk 2077.
It was originally planned for an April 2020 launch, but after multiple delays, hype reached a fever pitch. With such high expectations, there was a lot of pressure for the game to live up to the excitement. Unfortunately, things only got worse when it was released, as gamers were welcomed with game-breaking bugs and performance issues. Cyberpunk 2077 was such a remarkable disappointment that it helped change fan outlook regarding GTA 6 delays. The developers, CD Projekt Red, offered up an official apology in response to the uproar, but was it enough to make up for the damage that had been done? Apparently not.
Cyberpunk 2077's launch was so poorly received that Sony had to boot it from the PlayStation Store. Sony also offered full refunds for anyone who purchased the game through the online platform, and Microsoft followed suit. Cyberpunk 2077 may return to the PlayStation Store if a more functional version is released. Still, the fact that a major AAA title such as this could receive the boot speaks volumes as to how disastrous the whole ordeal has been.