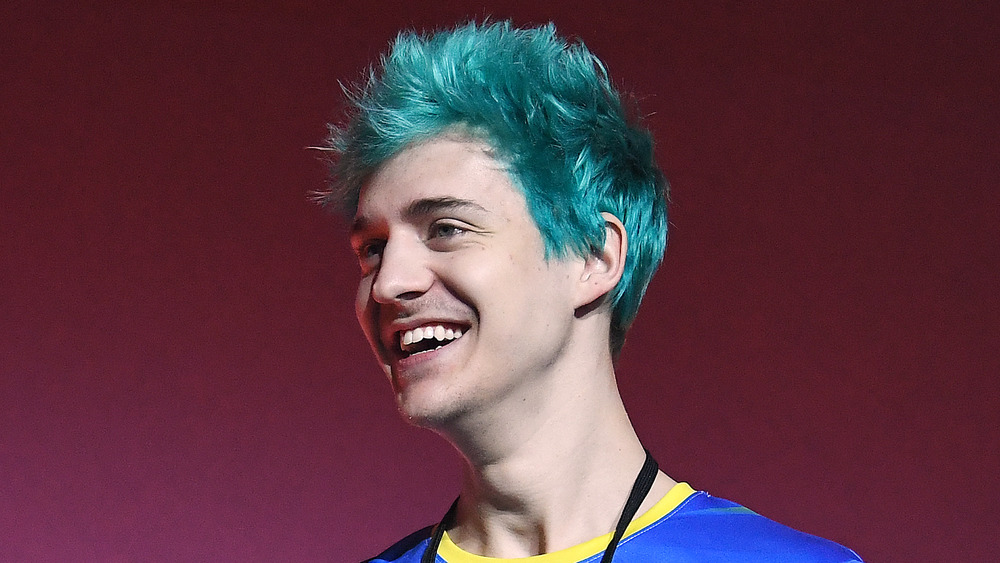 Tyler "Ninja" Blevins has changed the state of professional gaming through his massive list of achievements and popularity inside and outside of the video game world. By becoming synonymous with the global hit Fortnite, his content has reached millions of viewers. In the wake of his return to Twitch, he has more than 16 million followers at the time of this writing.
Like any other successful streamer, Ninja didn't accomplish these goals overnight. It took dedication, the right connections, and insight into gaming trends to get to this place. He started out playing video games with his loved ones like many passionate gamers. Over the years, he climbed up the ranks to develop into the Ninja fans know.
What steps did Ninja take to get to his current celebrity status? His transformation from young Halo fan to record-breaking streamer involved key successes along the way. Here's the tale behind the stunning transformation of Tyler 'Ninja' Blevins.
A childhood of gaming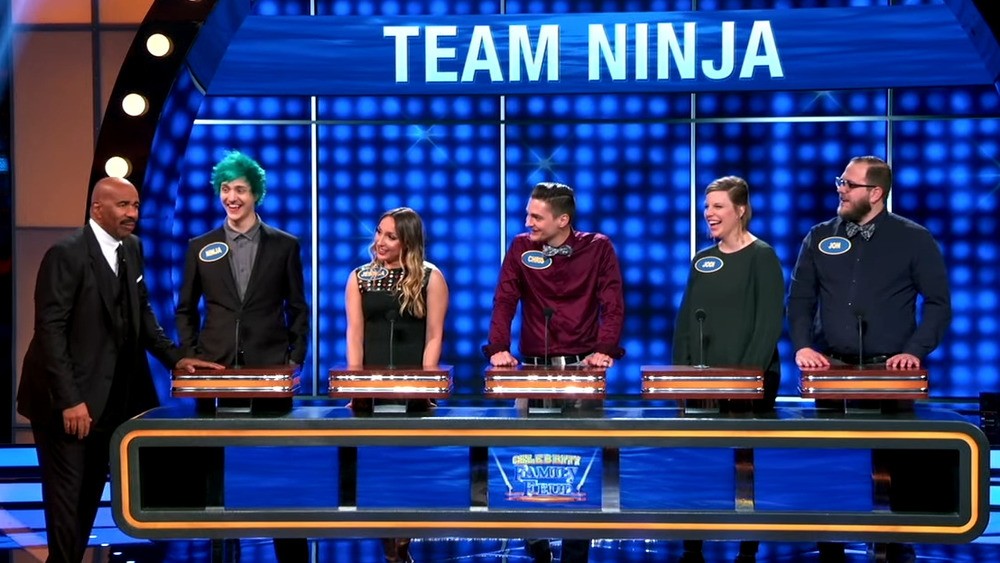 Ninja's passion for gaming started at a young age, thanks to his family. It all began with his father's love of video games. His father got video games to play while the kids were asleep, and Ninja and his brothers got to play during their free time.
When Ninja played video games with his brothers, he quickly surpassed their skills. At around age 9 or 10, he asked to play Halo with them, and it soon got to the point that his brothers didn't want to play with him anymore because he would "destroy" them.
Of course, his brothers don't hold his gaming skills against them. Today, they have their own Twitch channels where they follow their video game passions.
Ninja's family supported his gaming hobby from a young age. His brothers and father played games like Halo with him. They also appeared with Ninja alongside the rest of his family on a celebrity episode of Family Feud, calling back to the Blevins' Family Feud appearance before Ninja's Twitch fame.
Humble career beginnings at Noodles & Company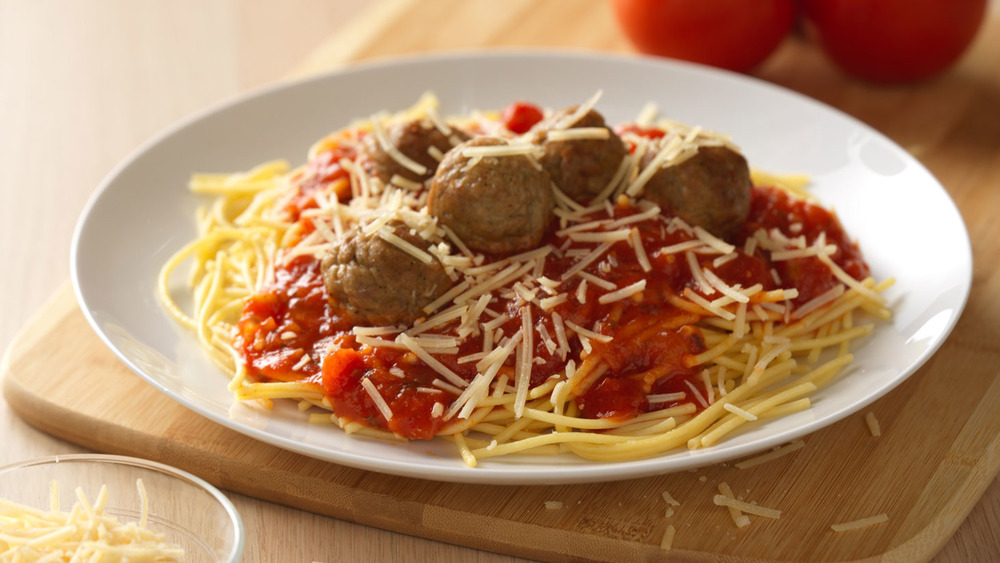 Before his gaming career grew successful enough for him to make a living, Ninja held a decidedly non-gaming-related job. His professional career started at the restaurant chain Noodles & Company. During this time, Ninja worked a part-time job, went to college, and played soccer. He had a deal with his family — if he managed these three aspects of life, he could play as many video games as he wanted.
In an interview with CNBC covering the subject, Ninja stressed the importance of balancing a budding video game career with other elements of life. He explained that you can't drop all of your other obligations to play video games for a living. Investing in his education and personal finances gave him the room to focus on developing his gaming career without worrying about setbacks.
Ninja has never forgotten his roots, and neither has Noodles & Company. The restaurant chain mentions him on Twitter sometimes.
Professional Halo career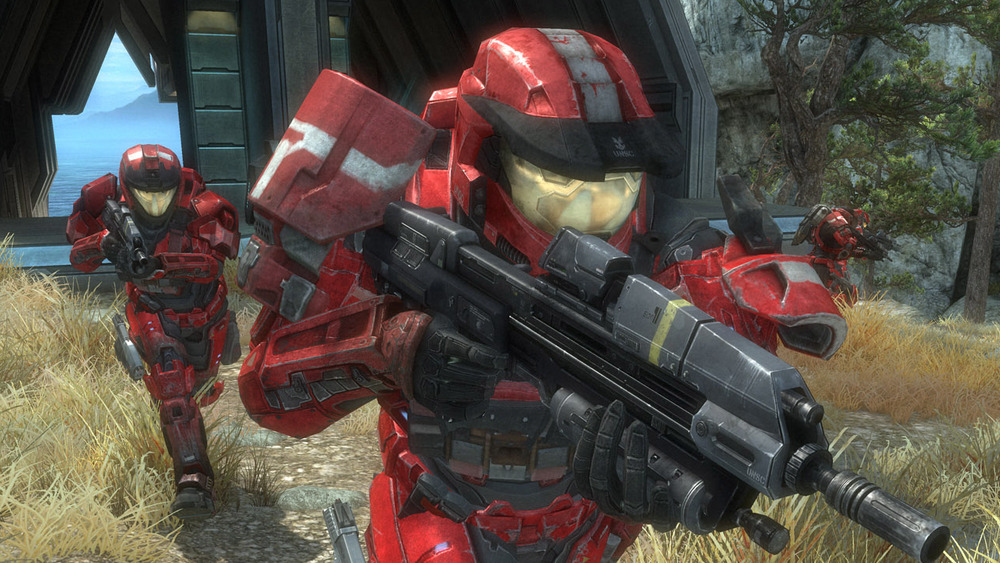 Starting in 2009, Ninja made a name for himself in gaming as a professional Halo player. He first competed in a Halo 3 tournament in Orlando, Fla., then moved on to competing in Halo: Reach tournaments.
His Halo career really began to pick up steam when his team won the grand prize in the Halo 4 2012 MLG Fall Championships. In addition to competing with the winning team, he had the highest score out of all of the tournament's competitors. He went on to play with notable teams like Team Liquid and Renegades.
Halo also brought another foundational element of Ninja's success to him — his future wife, Jessica. The two met at a Halo tournament in 2010 and reconnected 3 years later. Soon after they got in touch again, they started dating.
In recent years, Ninja hasn't had a positive opinion about Halo esports. He called the professional Halo scene a "joke" in 2017 – one of his most controversial moments to date.
The start of Ninja's streaming career
Ninja started streaming in 2011. He started as a Halo streamer and moved on to H1Z1 and PUBG. The latter two games allowed him to build a reputation as a battle royale streamer and gave him skills he brought to Fortnite.
In a conversation with Kotaku, long-time fan Ultimate-Hopeless explained how Ninja's previous specialties built a foundation for his Fortnite career. Ultimate-Hopeless saw Ninja top the ranks of every battle royale game he invested in, bringing along a dedicated audience ready to watch him tackle his next challenge.
AngelicNinja, a moderator from Ninja's Halo days, noticed that his core personality hasn't changed from his early streaming days. "He was always a grinder," they told Kotaku. As he does with Fortnite today, he would dedicate himself to becoming the very best at the games he played at the time. According to AngelicNinja, they always believed that he could get famous if he got the right opportunity.
Ninja's Fortnite career propelled him to worldwide fame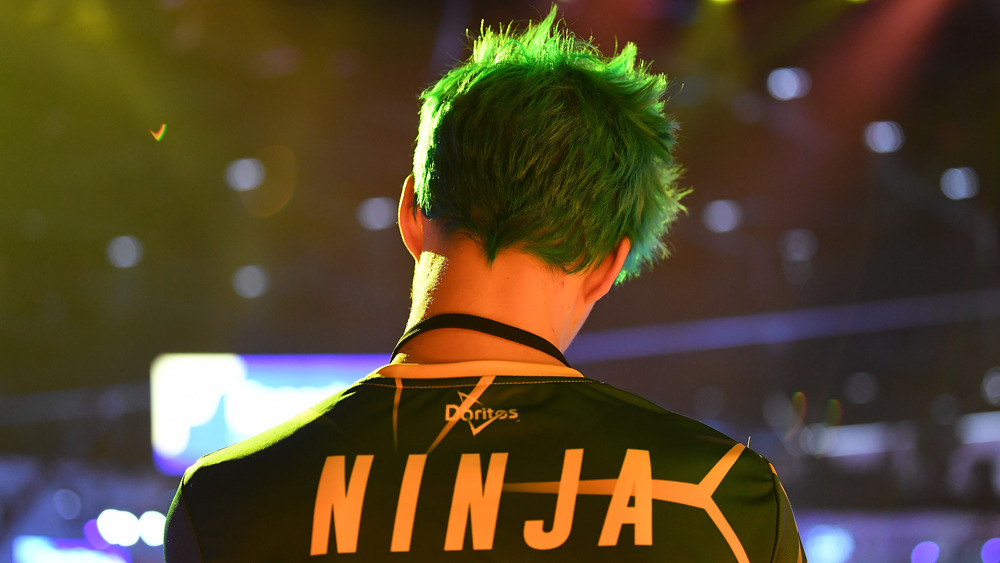 Fortnite allowed Ninja's fanbase to grow exponentially alongside the game's success. Since he had a built-in audience already when Fortnite grew in popularity, he was able to capitalize on his high viewership in Twitch's Fortnite directory. According to one of his former mods, Ninja had less than 1,000 subscribers in 2014. That number grew to 10,000 in December 2017, then 60,000 in February 2018, then 200,000 in March 2018.
Some viewers and streamers suspected Ninja's boost in fame was partially due to illegitimate methods. People who subscribed to Twitch Prime in early 2018 received free Fortnite cosmetics. This promotion encouraged third-party sellers to sell accounts with the cosmetics, resulting in plenty of bot accounts with Twitch Prime subscriptions. Since Twitch Prime gives the subscriber one free monthly subscription, many of Ninja's subs could have come from bots.
However, Twitch denied that bots contributed to Ninja's rise to fame. It stated to Polygon that it didn't see any signs of bot activity and credited his success to Fortnite's popularity.
Jessica became the woman behind the curtain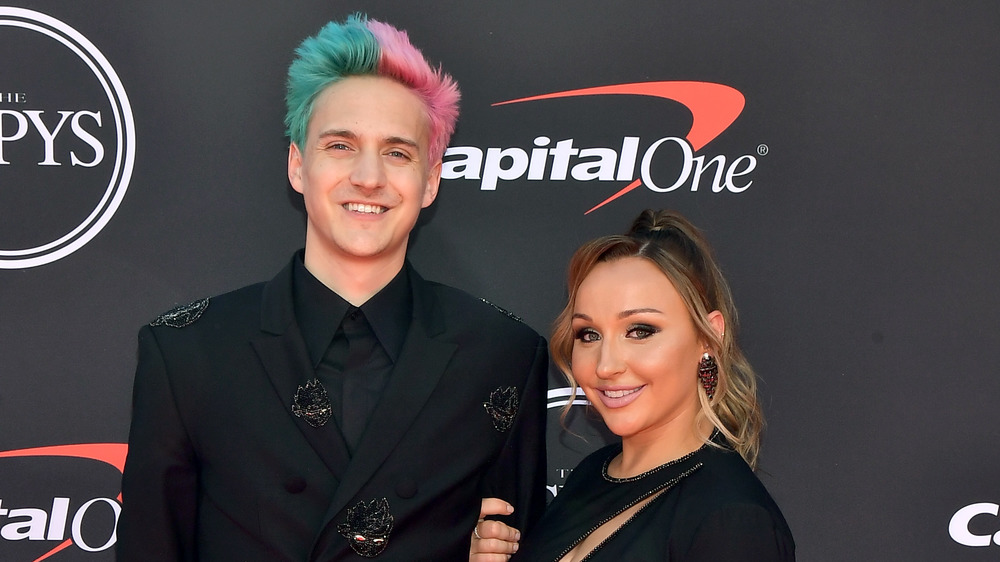 Ninja's wife, Jessica, helped propel Ninja to fame by acting as his informal manager in his early streaming days. Her extensive experience in gaming and public relations gave her the skills to create a professional brand for her partner.
When Ninja first started getting requests for partnerships, he tended to rush his responses, causing Jessica to step in. "He wouldn't be capitalizing things — he'd be sending super quick, almost like text-type stuff in emails," she told Business Insider. She explained to him that he wasn't coming off professionally, and he responded that he didn't have time to pay attention to communication — he needed to stream. So, Jessica took over and tackled more responsibility as Ninja became more popular.
Her role soon became official as her partner rose to fame. She now manages all of Team Ninja, the people who run every aspect of Ninja's business while he streams. However, she makes sure to maintain a work-life balance and separate her roles as manager and romantic partner.
Ninja teamed up with the God Squad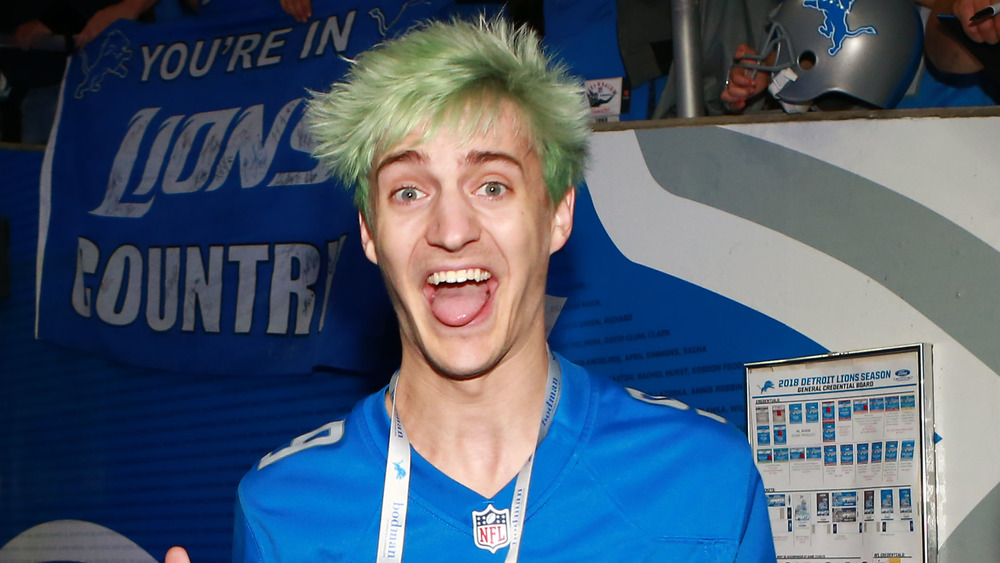 One of Ninja's most epic moments involved international celebrities. In 2018, Ninja teamed up with three celebrities on-stream, cementing his fame as a Fortnite star. He was well aware of the importance of the stream, titling it "Squads with Drake, Travis, and JuJu you heard me." Drake is the rapper behind hits such as "Hotline Bling," Travis Scott is a Grammy-nominated rapper, and JuJu Smith-Schuster plays in the NFL. Fans called the team consisting of Ninja and these stars the "God Squad."
The God Squad broke the record for most-viewed livestream by netting 628,000 simultaneous viewers. Most fans remember the stream for its moments involving Drake, likely because of his relative popularity among Ninja's three guests. Drake apparently plays on PlayStation 4 and has the Reaper skin — one of the game's rarest and hardest-to-get cosmetics.
Drake and Ninja later played more Duos together on-stream, discussing topics like adding the "Hotline Bling" dance to Fortnite.
New York rang in the New Year with Ninja
At the end of 2018, Ninja teamed up with Red Bull for a New Year's Eve stream from New York City's Times Square. Polygon reported the event announcement from TwitchCon, where Ninja talked about it with Twitch CEO Emmett Shear. NYE has always been fun for gamers because it's a night where you have a widely accepted excuse to stay up and game, but there's never been an event in the mainstream that's actually built around that tradition," he explained. The event truly demonstrated how much of an icon he had become outside of gaming.
However, the event had some hiccups that show that sometimes Ninja and his team make mistakes despite their fame. In one of his most popular bloopers, he tried to get the Times Square crowd to do the "floss dance" with him. His advertisements for the event also appeared on other streamers' channels in one of his shadier moments.
Nonetheless, Ninja managed to accomplish a level of visibility unlike any streamer before him with the event.
Ninja moved to Mixer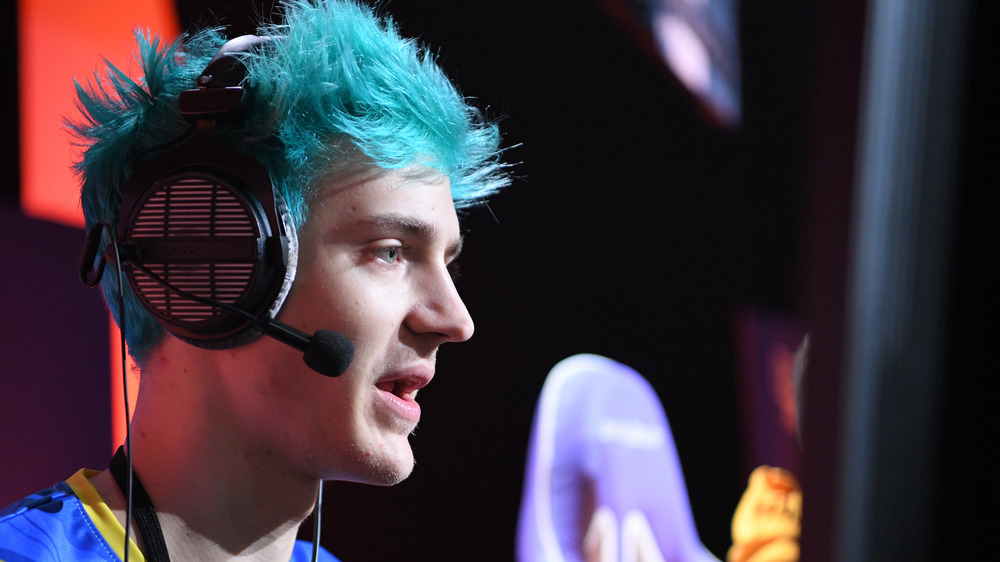 You know you've truly made it when streaming platforms are interested in you instead of the usual other way around. In August 2019, Ninja left the platform he started his streaming career on, Twitch, to join Microsoft's streaming platform, Mixer. He became the first streaming celebrity to work with the Twitch competitor.
Both Ninja and Microsoft had plenty of reasons to make the deal. Money is the first to come to mind — Microsoft could get more traffic using Ninja's celebrity status, and Ninja could use Mixer's impression-based pay to increase his earning potential. Ninja could also become the face of Mixer to rejuvenate his popularity and boost Mixer's visibility. He also had personal reasons to join Mixer, such as returning to a more community-focused approach and acknowledging his Halo roots.
Ninja fans also had plenty of reasons to look forward to the switch. Mixer had lower levels of toxicity than Twitch as well as no ads. Mixer also had unique, community-centered features that Ninja could use to strengthen his relationship with his viewers.
Adidas introduced a Ninja collaboration
Shortly after his switch to Mixer, Ninja revealed a collaboration with the iconic sportswear brand Adidas. He used multiple elements of his digital brand to announce the partnership, including an Adidas takeover of his Mixer stream and announcement videos on YouTube.
In its official news announcement, Adidas stated that the partnership solidified its dedication to the gaming community, "blending the physical and digital worlds to help creators achieve their best." It welcomed the prominent gamer and content creator to its brand.
The Adidas Originals Ninja collection frames the streamer as a "risk-taker" and features bright colors reflecting his personal style. The sneakers often feature high-contrast color combinations like orange and blue or green and purple. "If what you want doesn't exist, create it yourself," states the product description for the kids' version of the Ninja Nite Jogger Shoes. You'll find these types of branding statements all over the collection that compare Adidas' and Ninja's success as boundary pushers.
Ninja got his own Fortnite skin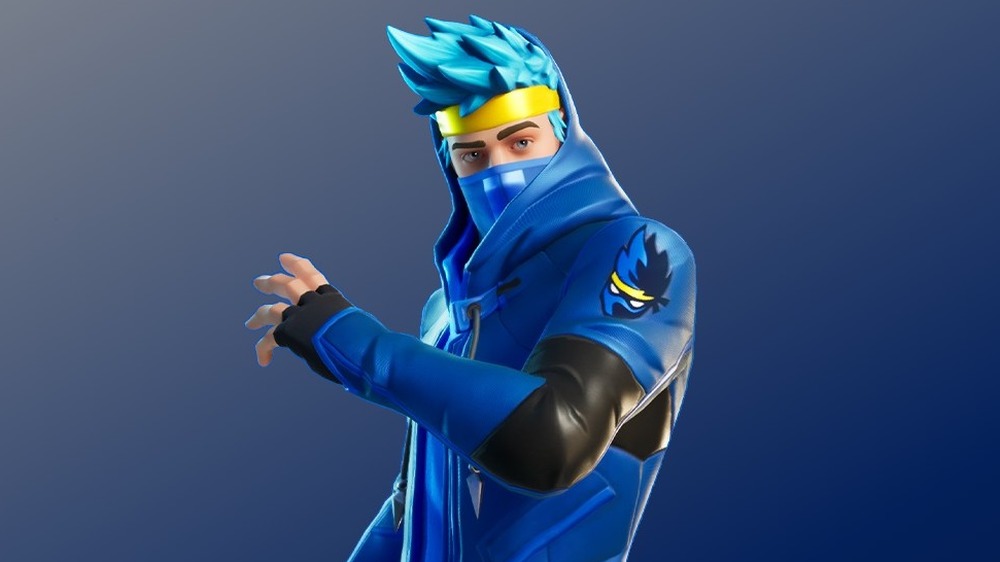 At the beginning of 2020, one of Ninja's Fortnite career dreams came true — he got his very own skin. "I've dreamt of having a skin in Fortnite since I started playing the game. Today, my dream becomes reality," he tweeted. Epic Games introduced the skin as part of its Fortnite Icon Series.
The skin resembles the streamer's real-life appearance while integrating him into the game's colorful world. It features his iconic blue hair and yellow headband and offers the ability to wear the hood up or down. If you like, you can also wear a visor that gives your character glowing blue eyes.
Like most of Ninja's actions, the skin reveal had mixed responses. Dedicated fans felt that he deserved to become the first creator to get his own skin. Dr. Disrespect even chimed in with his approval. On the other hand, some gamers felt that Ninja and Fortnite were irrelevant in 2020, a few years after both blew up on Twitch.
SypherPK became Ninja's new Duos partner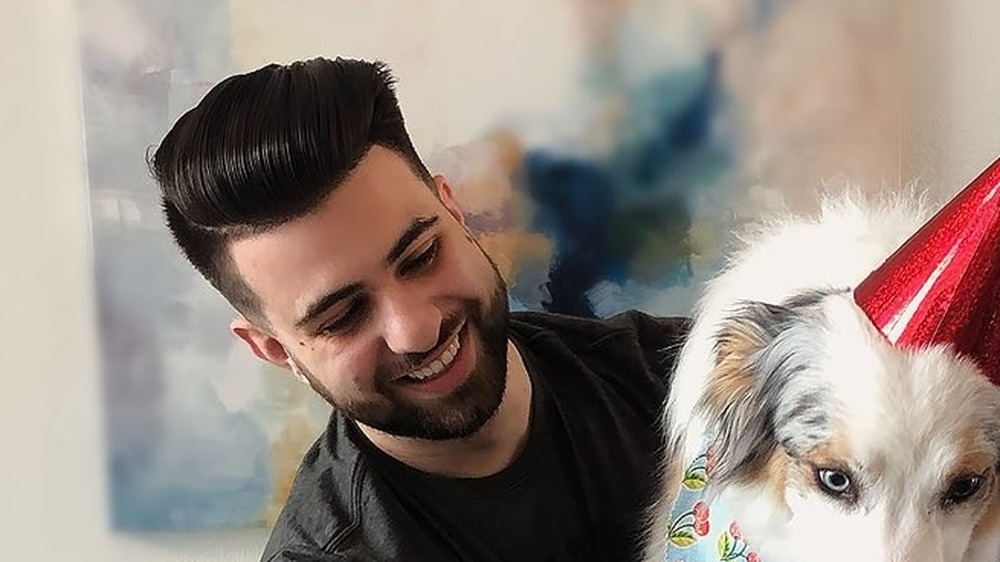 After clashing with his former Duos partner, Reverse2K, Ninja started a new saga in his competitive career by partnering with SypherPK. After his move to Mixer caused Reverse2k to make comments he disagreed with, Ninja and his previous partner decided to part ways, leaving room for a new Duos partner. Ninja and SypherPK planned on competing in the Fortnite Champion Series together.
It had been a while since Ninja competed with SypherPK, but they entered their partnership optimistically. They felt confident in each other's abilities and wanted to see what they could do with their skills combined. The team's formation seemed to involve a months-long effort. Ninja and SypherPK played Fortnite together for a few months before making their partnership official.
The two gamers brought a similar outlook on competitive gaming and streaming to their Duos team. They both felt that they should prioritize content creation over competition, especially since it can get tricky to predict where the Fortnite competitive scene might go over time.
The return to Twitch after Mixer's shutdown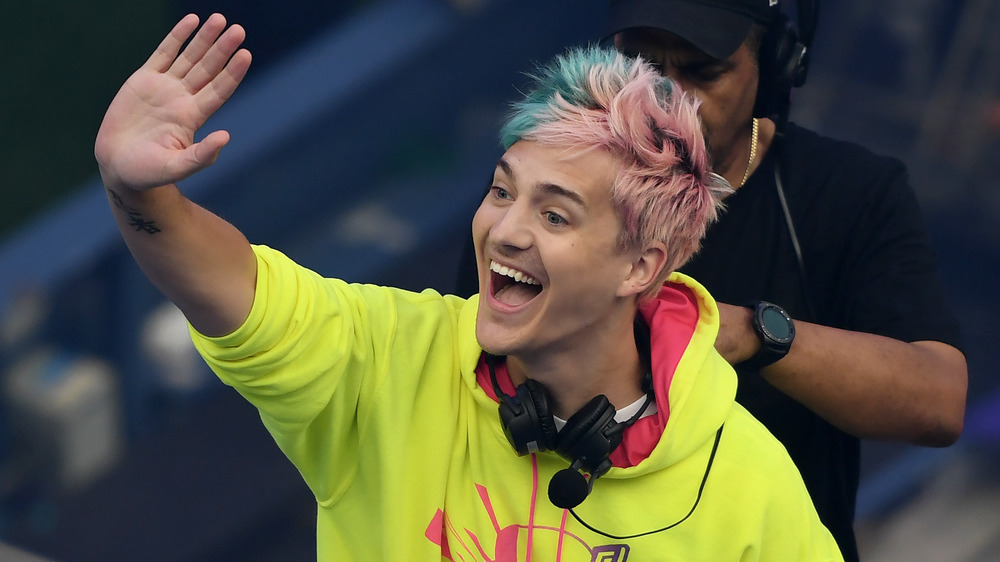 Microsoft closed Mixer in June 2020, leaving Ninja without a streaming platform agreement. Mixer offered him and other streamers the opportunity to transfer to Facebook Gaming, but he refused. He also made about $30 million when he forced Mixer to buy him out.
For a few months, Ninja floated around platforms, considering where he wanted to establish his future streaming adventures. He randomly streamed on YouTube in July and logged into Twitch in August. The latter stream included a cryptic teaser about a potential deal on the horizon.
Ninja finally unveiled a multi-year contract with Twitch in September 2020. On the same day that he announced his return, he streamed that afternoon. Moving forward on Twitch, he wanted to focus on boosting lesser-known creators on the platform to give back to the streaming community.
Why did Ninja decide to return to the platform that made him famous? He felt that he could make a bigger impact. While he considered making YouTube his new platform, Twitch's streaming-centric reputation changed his mind.
Hollywood, here he comes
Ninja signed a contract with the Creative Arts Agency (CAA) in 2020, with his sights set on a Hollywood career. CAA represents creators across industries, including athletes, actors, fashion designers, and musicians. The streamer previously mentioned wanting to work in Hollywood while he was still a free agent, so he dedicated some of that free time to becoming an actor.
Before making the deal with CAA, Ninja had established the beginnings of a TV and movie career. In the TV realm, he appeared on The Masked Singer and The Tonight Show With Jimmy Fallon. He also made headway in movie acting. The 2019 film Jumanji: The Next Level originally featured a scene that included him, but it ended up on the cutting room floor. At the time of this writing, he has a cameo in the works in the upcoming movie Free Guy.
Where will Ninja appear next on the big screen? According to an interview with The Hollywood Reporter, he's open to just about anything, including voice acting and cartoons.