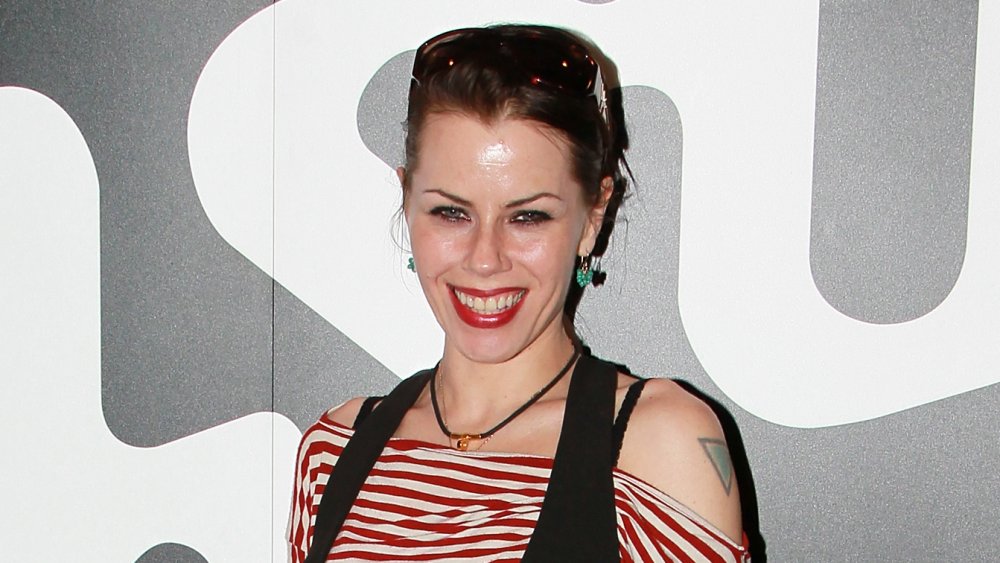 Fairuza Balk received her first on-screen acting credit in 1983 at only nine years old. From there, she was off and running: Balk continued to land major roles up through the 1990s and early 2000s. Her unique, goth-tinged look and ability to jump between wide-eyed intensity and quiet introspection carried her to the heights of success in films like The Craft and The Island of Dr. Moreau. But as the years wore on, Balk's name faded from the public consciousness. Today, people generally don't know what happened to the young woman who once proudly proclaimed, "We are the weirdos, mister."
Turns out, Fairuza Balk didn't actually disappear, nor did she retire from acting — she just wanted to do things on her own terms, and prefers to live outside the limelight. We're here to catch you up on Balk's impressive and multifaceted career, from her days as a child star to her current projects.
Child stardom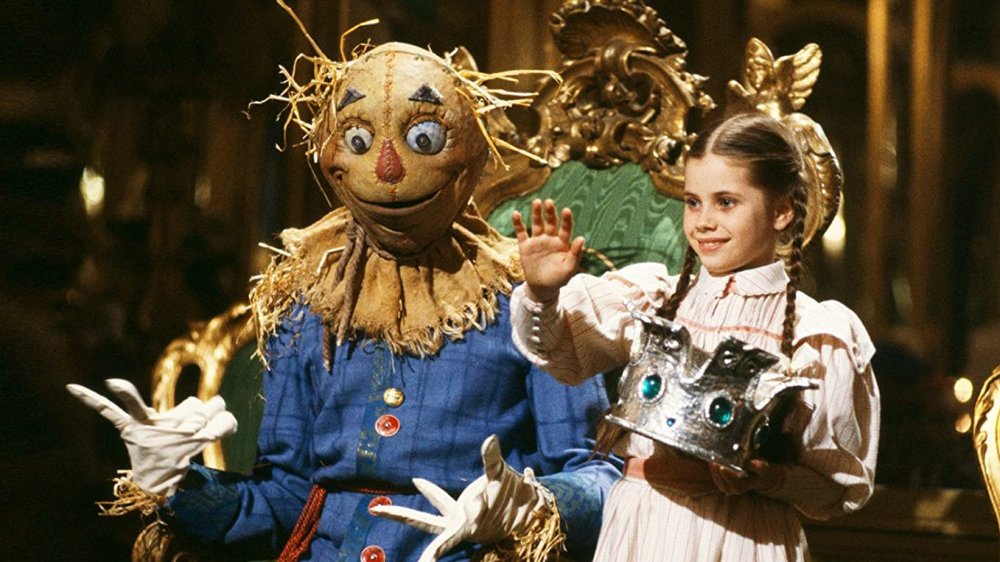 Balk's first major acting credit comes from the 1983 made-for-TV movie, The Best Christmas Pageant Ever. She quickly gained notoriety as a child actor, eventually becoming noticed by Disney. She was cast as Dorothy Gale in 1985's Return to Oz, a fascinatingly twisted sequel to L. Frank Baum's classic story. It still holds up as an unappreciated gem of Disney's live-action catalog, though it surely traumatized many an '80s child whose parents thought it would be as happy and upbeat as the original. How dark are we talking? Well, Balk's Dorothy goes through electroshock therapy in a mental institution right at the beginning of the film. And don't even get us started on the terrifying Wheelers.
After Return to Oz, Balk was cast in a 1986 adaptation of The Worst Witch, alongside heavyweights of British cinema including Tim Curry and Diana Rigg. She then appeared in several more TV movies including Poor Little Rich Girl: The Barbara Hutton Story and Shame. Her reputation was growing, and Hollywood was taking notice.
Independent film success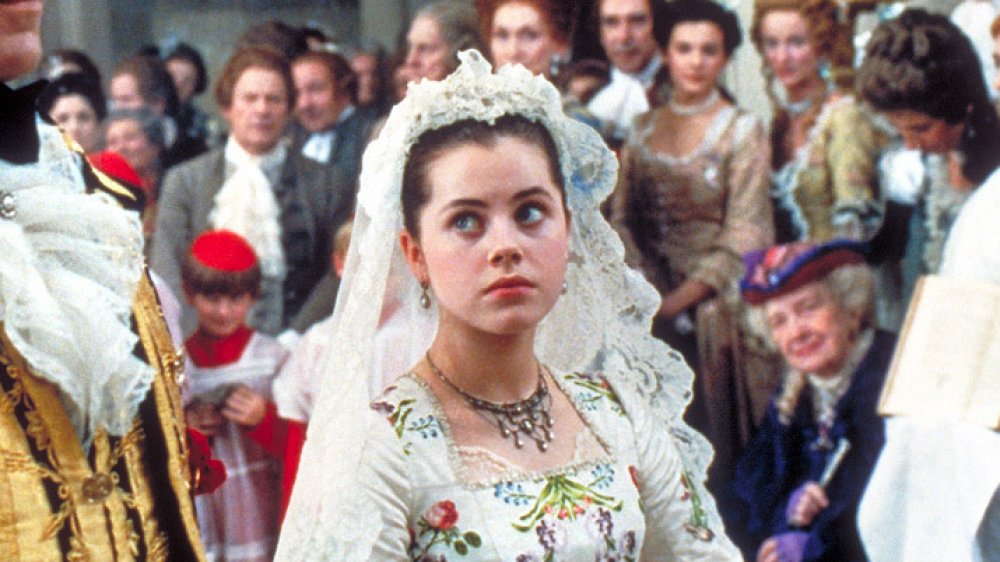 It wasn't long after Return to Oz that Balk started receiving major dramatic roles. In 1989, she appeared in Valmont, alongside powerhouse actors like Annette Bening, Colin Firth and Meg Tilly. The film, based on the 1782 classic Les Liaisons dangereuses, details the schemes, flirtations, and betrayals of a coterie of French aristocrats. Despite her comparative inexperience, Balk more than holds her own against the actors she shares the screen with.
Balk then went on to other independent work. Her performance as Shade in 1992's Gas Food Lodging earned her an Independent Spirit Award for Best Female Lead, while her work as Caril Ann Fugate in the TV mini-series Murder in the Heartland showed off the dark side that would make her famous a few years later. From an early age, Balk has been interested in challenging roles — and has had the talent and drive to pull them off.
The Craft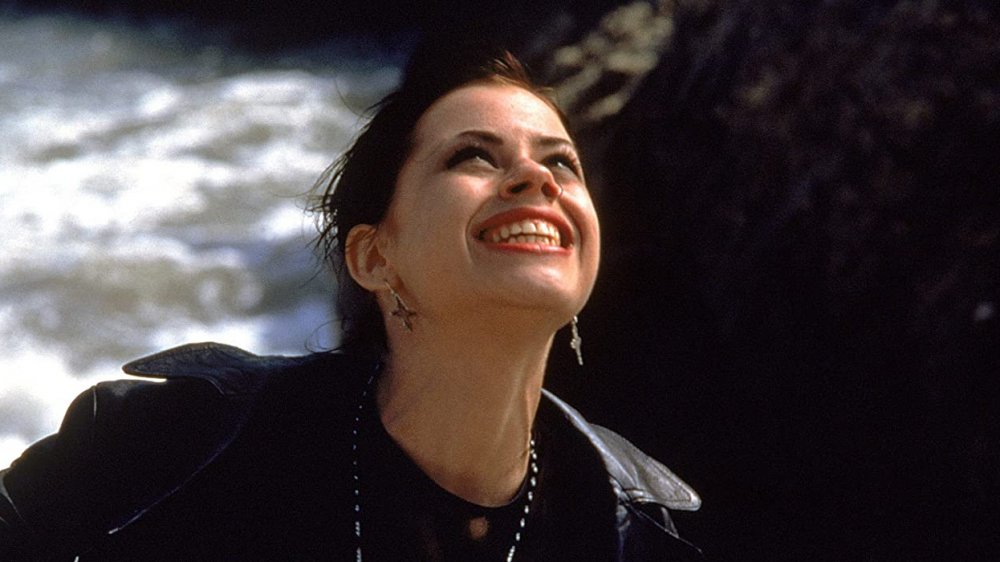 Even though Balk had gotten plenty of Hollywood work by the time she hit young adulthood, she hadn't yet enjoyed mainstream success. That all changed in 1996, when she landed a lead role in The Craft. Balk's performance as stormy Nancy Downs helped The Craft achieve major success and, eventually, status as a cult classic. The film captures the moody, disaffected style of the mid-1990s with aplomb, and particularly appealed to young women of its era: It was the number-one film of its opening weekend, despite minor marketing and mixed reviews.
The Craft follows a group of high school girls who cope with their outcast status with witchcraft. Empowered by a mysterious deity known as Manon, they use their newfound powers to take revenge on those who have wronged them. Balk's portrayal of Nancy, the ringleader, is the most memorable part of the film: A fiery misfit dealing with poverty and an abusive stepfather, she combines genuine pathos with a terrifying mean streak. She is electric in every scene, and a huge part of the film's lasting legacy. The Craft propelled Balk to new heights of visibility and praise, and is remembered fondly today by fans worldwide.
Mainstream success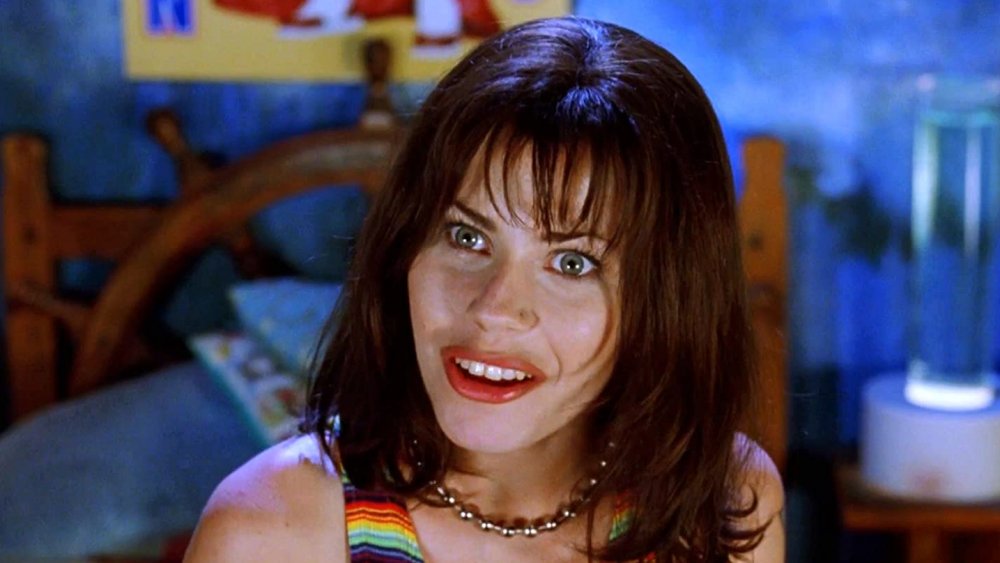 After The Craft, Balk entered the realm of mainstream Hollywood success. Her crazed performance as coven leader Nancy swiftly saw her picked for another intense, sadistic role: The neo-Nazi love interest in American History X. Balk played Stacey, ex-girlfriend to Edward Norton's Derek in Tony Kaye's intense, violent film. Here, she displays the same razor-sharp intensity she showed off in The Craft, albeit to very different ends.
The same year she appeared in American History X, Balk also starred alongside Adam Sandler and Kathy Bates in The Waterboy. She plays a character with an edge similar to previous roles in this film, but the fact that her talents slide so easily into a comedy showed Hollywood that Balk has some major range.
A variety of movies followed during this period of Balk's career, including a role in 1996's infamously troubled The Island of Dr. Moreau and a supporting role in Almost Famous. Though these roles were not starring ones, there was a point in the late '90s when you couldn't go to the theaters without seeing Fairuza Balk in something.
Early 2000s voice work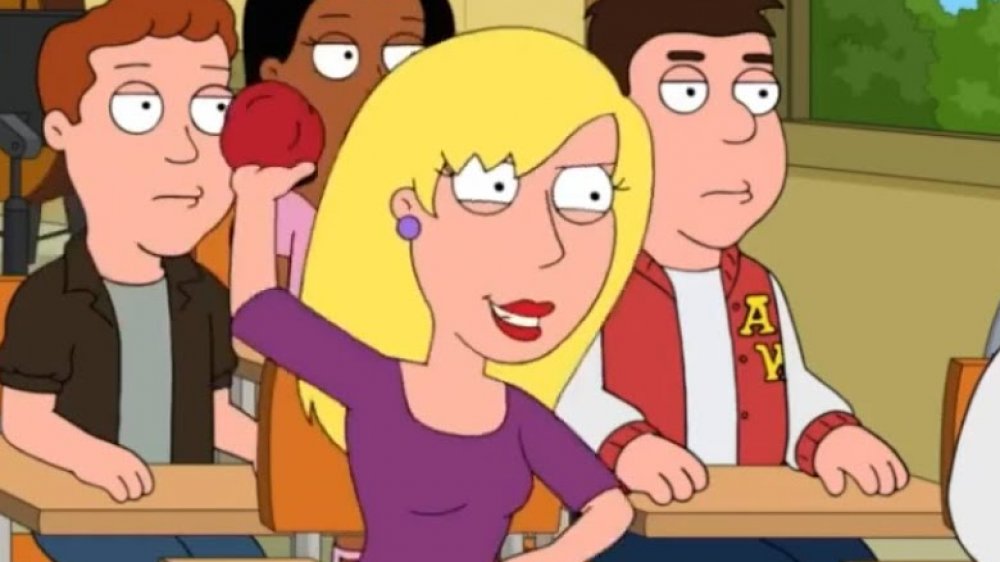 Right around the time that Fairuza Balk started garnering serious, mainstream attention, she also started moving into different sorts of acting. By the time the 2000s rolled around, she'd become established as a voice actor.
Balk's first voice acting role came from Family Guy, where she played head cheerleader Connie D'Amico in "Let's Go to the Hop" and "Peter, Peter, Caviar Eater." She also played Penny Dee on Justice League, estranged wife of the villain John Dee, also known as Doctor Destiny. Balk also branched out into video game voice work around this time period. She played Mercedes Cortez in 2002's Grand Theft Auto: Vice City, and Lady T'Lak in 2003's real-time strategy game, Lords of EverQuest. Though these roles saw Balk enter the world of voice acting, they also represent the bulk of her work there — the only other voice role she's done came in the 2005 surrealist short What Is It?, which has only been shown in a handful of independent theaters.
Avoiding the limelight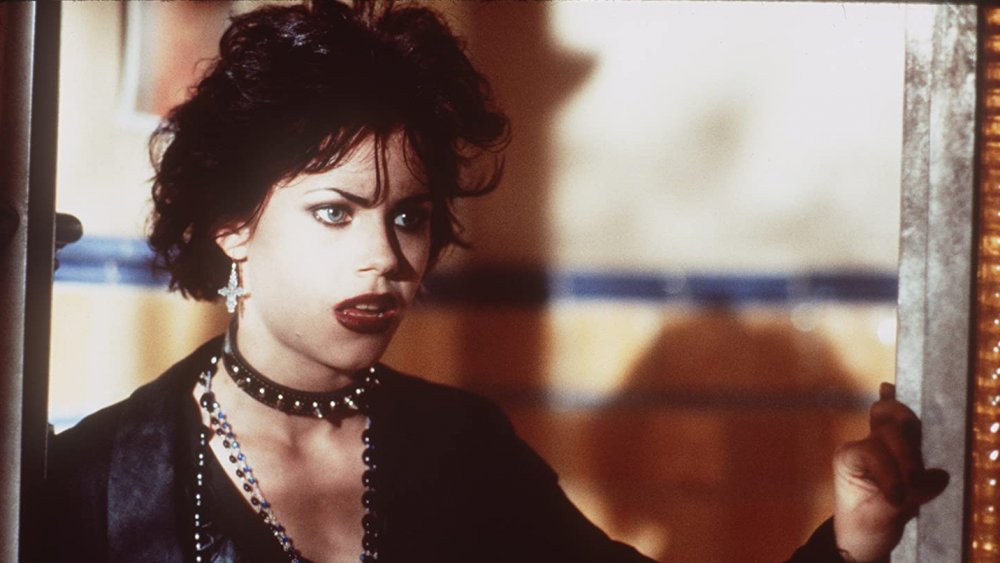 Whenever we ask what happened to a major star, we expect to hear about some legendarily terrible film, or a particularly heinous PR move that tanked their career. That isn't the case with Fairuza Balk. The way she explains it, she never quite fit into the "Hollywood star" mold, and decided to stop trying and instead embrace her own unique talents. Today, she only tackles projects she finds interesting.
In a 2013 interview with Dread Central, Balk talked about her early 20s in Hollywood, and why she doesn't work as much as she did during that time period. She recounted, "I struggled a lot with being pushed too hard in my 20s, with people telling me that I had to keep taking more and more movies because that's really only when I'd be relevant." She went on to say that Hollywood only rewards the "flavor of the moment," and that she'd prefer to remain "mysterious." Fame for its own sake, she realized, was not satisfying to her — so she decided not to try and pretend otherwise. "I'd rather only take on projects that I want to, not take everything that's offered to me so I can be more relevant," she remarked. That's the sort of confidence that keeps you sane in Hollywood — and builds a career unlike anyone else's.
Pursuits beyond film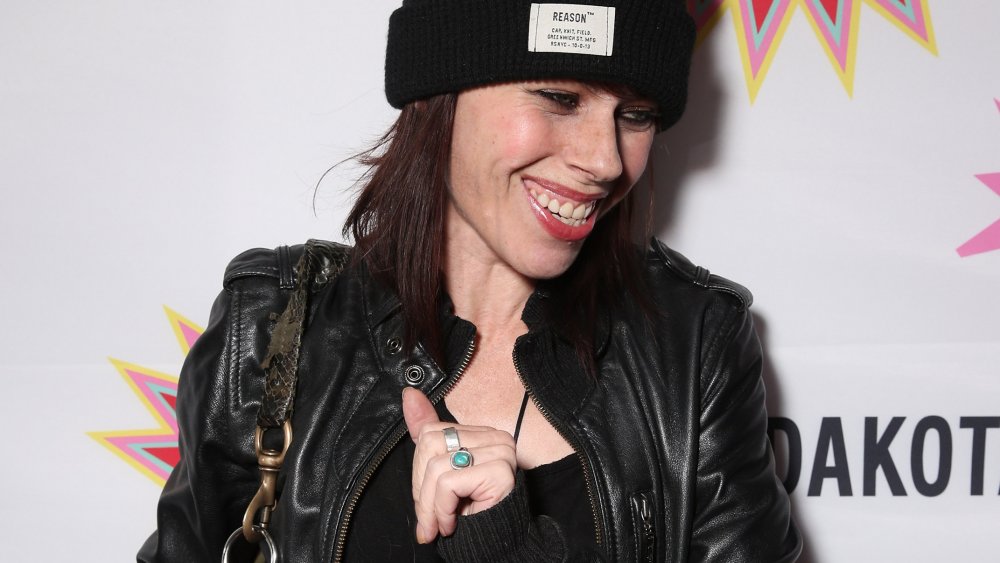 Just because Fairuza Balk doesn't appear in dozens of movies per year doesn't mean she isn't still flexing her creative muscles. Born to an artistically diverse family — her father was one of the founding members of the psychedelic rock band Kaleidoscope, while her mother is an accomplished dancer — Balk has spent the past decade pursuing music and the visual arts.
As a visual artist, Balk's work is immensely varied. A quick glance at the original work available for purchase on her website reveals portraits of horses, abstract pieces, and intriguing use of typography. Balk's work has been exhibited alongside contemporary luminaries including Mark Ryden and Tara McPherson.
As a musician, Balk is the frontwoman of Armed Love Militia. They released their first single, "Stormwinds," in 2010, and have spent the past decade putting out a wide variety of music, ranging from hard-driving rock to folk-inflected ballads. Balk has also inspired music made by others: Emo puppet band (yes, you read that right) Fragile Rock performed "Fairuza Balk," their ode to "everyone's dark, unattainable muse" as part of their 2017 NPR Tiny Desk Concert. Balk, delighted by the tribute, told the band they "made [her] year."
More recent roles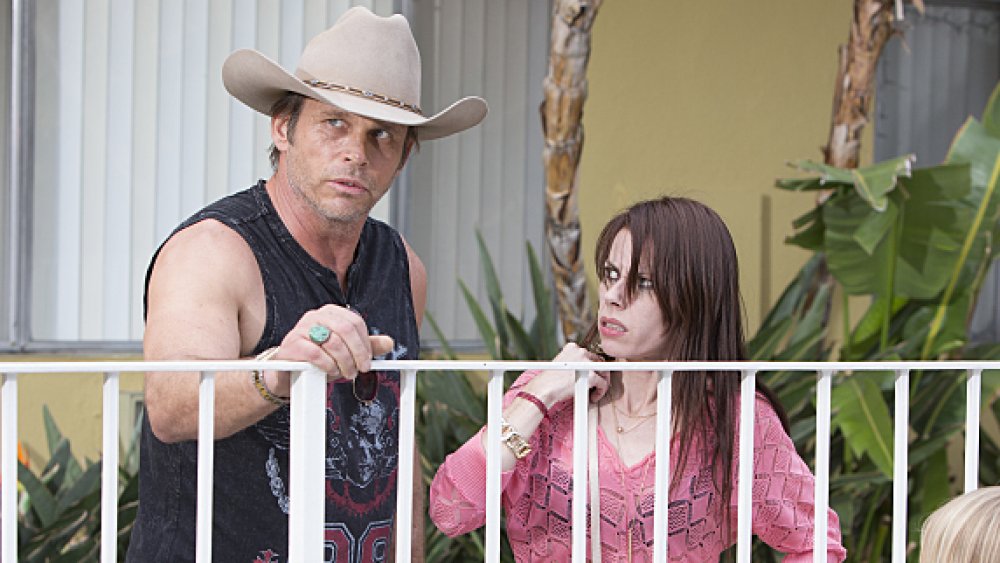 Though Balk has branched out into artistic pursuits beyond film, she still works regularly as an actress. Committed to taking roles that interest her, her recent work is a fascinating tapestry of genre, style, and tone.
On the movie front, Balk has shied away from mainstream film in favor of smaller, independent work. Some of her more recent movies include the 2018 horror movie Hell is Where the Home Is, the 2017 thriller August Falls, and the 2015 war drama, Battle Scars.
Balk has also been active on television. Most prominently, she enjoyed a seven-episode run on the third season of Showtime's Ray Donovan as Ginger, a call girl trying to make ends meet. Balk is set to return to the world of rock and roll with a supporting role in Paradise City, a spinoff of the film American Satan, which explores a Faustian bargain struck for musical fame. As of this writing, Paradise City has an eight-episode season complete, but has yet to air.