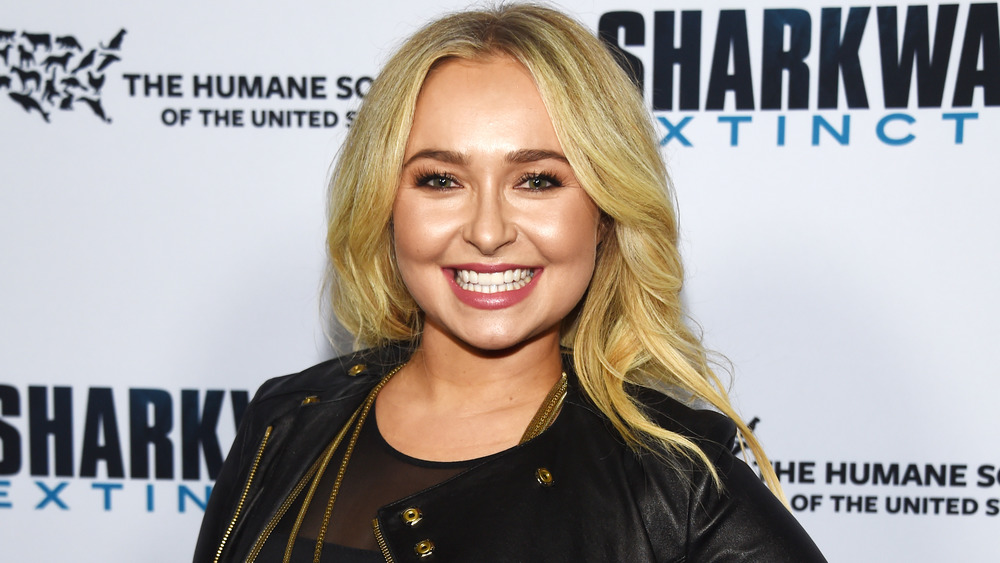 Back n the early 2000s, it seemed like Hayden Panettiere was on track to become a household name. She was, for a while, totally inescapable: A starring role on the popular series Heroes and plum parts in high school rom-coms like I Love You, Beth Cooper made her a regular feature of the entertainment landscape. As a child star who learned the Hollywood ropes with roles on soap operas like One Life to Live and Guiding Light, she had always lived life in front of the camera. She was, in every sense, a star on the rise, poised to become a true A-lister.
For all that exposure, however, Panettiere has largely faded from public view in the years since. Today, you're unlikely to find her appearing in blockbuster films or on hotly anticipated television shows. Her attempted music career never really got off the ground either, to the point that this might very well be the first you've heard of it. But Panettiere hasn't been resting on her laurels. She came back to the spotlight with a role on the drama series Nashville, and has popped up on a number of other productions. Notably, she's also thrown herself into campaigning for worthy causes — including some that are incredibly close to her heart.
What has Hayden Panettiere been up to? How have the challenges in her personal life affected her career? What are her plans for the future? We're here to answer those questions — and more.
Heroes' mixed ratings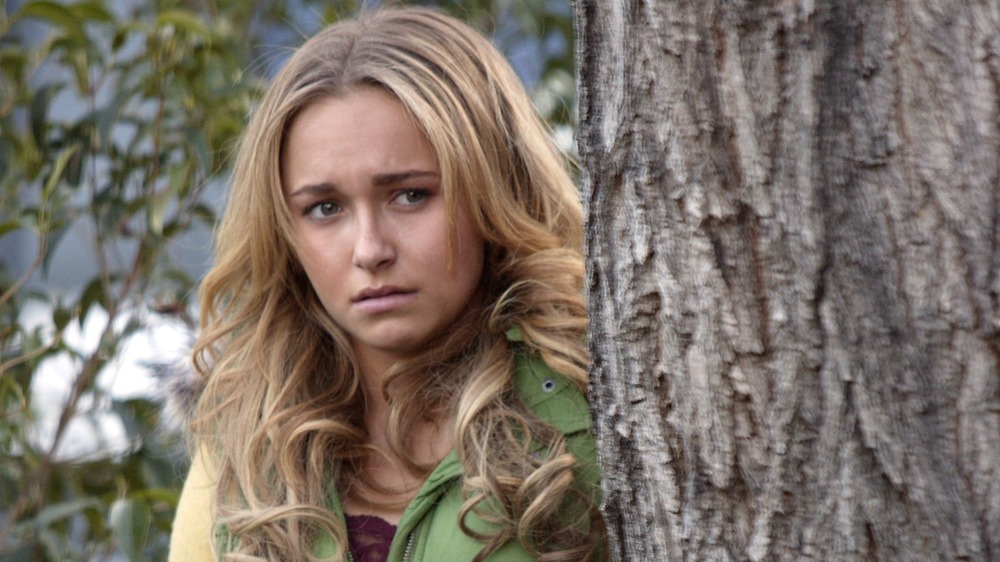 Panettiere rose to mainstream prominence by starring as Claire Bennet on Heroes. For a while, this show was enormously popular and uniquely headline-making, something of a predecessor to widely-discussed genre TV behemoths like Game of Thrones. Those who were around for its burst of success will likely recall its infamous tagline, "Save the cheerleader, save the world." Claire Bennet is this very cheerleader, and was featured prominently in the show's promotional campaigns. Claire has the power of cellular regeneration, which allows her to heal quickly from injuries and become practically immortal. When she initially discovers her powers, she is both curious and frightened, and eventually realizes that her own fate might be tied to that of the entire world.
Heroes didn't just earn the public's acclaim — critics initially responded to it with effusive praise as well. The first season inspired widespread excitement and outright adulation, scoring multiple wins and nominations from a wide variety of industry awards, including the Golden Globes and the Emmys. But in later seasons, Heroes' ratings took a tumble. It began to feel as though the writers had no real plan for giving the show a satisfying conclusion, and the narrative became increasingly ludicrous and convoluted. Unfortunately for Panettiere, Heroes has become remembered for its stellar first season and not much else. In the end, the show was canceled on a low note, which very well might have impacted Panettiere's career.
She was typecast after Heroes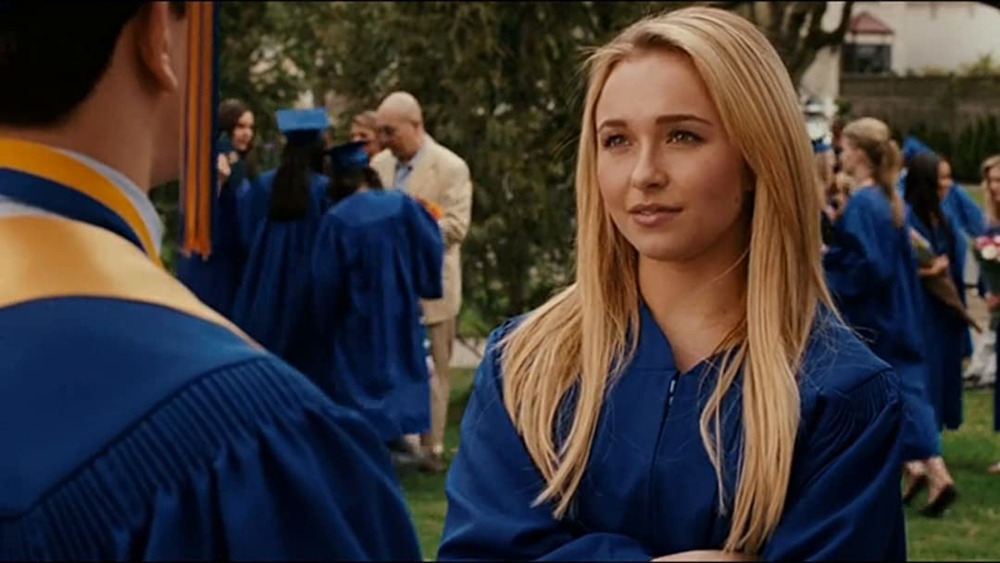 When Panettiere started her career as a child actor, she worked on soap operas, television movies, and the occasional miniseries. Disney came calling in the late 1990s, leading to a few prominent voice roles in movies including A Bug's Life, in which Panettiere played the adorable Dot, and Dinosaur, where she played Suri. As she got older and made a name for herself on Heroes, Panettiere found swift and dazzling success — but it came with a price. She quickly found that she was being typecast. She had already played a talented ice skater and high school student in Ice Princess, and now she was playing a cheerleader on Heroes. She also starred as a cheerleader in Bring It On: All or Nothing. A theme was developing, and she wanted out.
After playing a cheerleader again in I Love You, Beth Cooper, Panettiere expressed that she was ready for something new. "If I don't get out of this category pretty quickly, it will just get more and more difficult to be seen as anything besides a cheerleader," Panettiere told Contactmusic in 2009. "Like … you get in a corset, it's hard to get out of a corset again." Unfortunately, it doesn't seem like Panettiere was able to entirely escape being typecast until several years later, when she landed the role of country singer Juliette Barnes on Nashville.
Panettiere's music career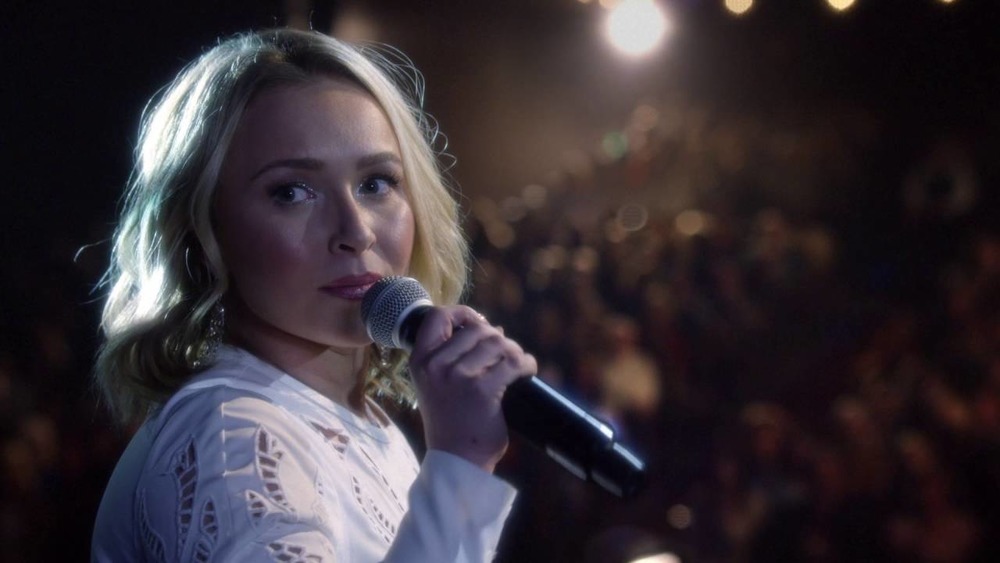 As fans of Nashville know, Panettiere is one heck of a talented singer who knows how to light up a stage. But somehow, her real-world music career never really got off the ground. Panettiere made her way down the early sections of the Disney actress-to-pop star path, recording songs for several Disney movies including Ice Princess and Cinderella III: A Twist in Time. She even started working on her own album, releasing a single entitled "Wake Up Call" in 2008. But she wasn't happy with the music that her record label was pushing her to sing, and has since revealed her dissatisfaction with this release. Panettiere did not feel like she could express herself authentically, and eventually, the project was shelved.
"At that point I was a puppet, basically. It wasn't me," Panettiere said in an interview with Vulture. However, these unpleasant experiences in the music industry have proved useful to her as an actress. While playing Juliette, an aspiring singer and one of the main roles on Nashville, Panettiere took her experiences into account as her character was encouraged to record music she was not passionate about. "When I read this script and it became that for Juliette, I was like, I understand. I know what that is," the actress remarked in 2013. Though things ended positively in this regard, she doesn't think she'll try to record another album in the future, as she feels that people will conflate her music with her character.
She's struggled with depression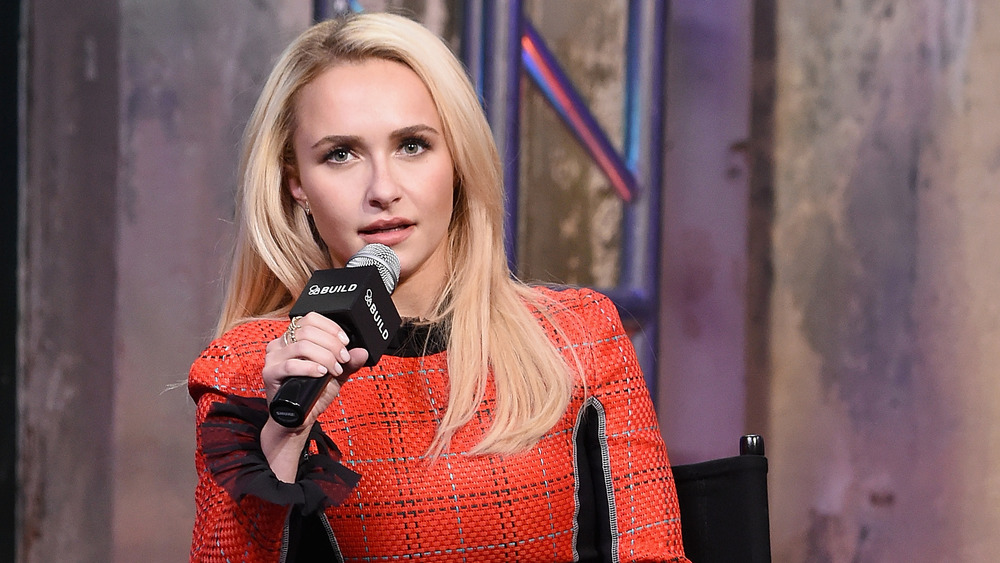 After having her daughter Kaya in December 2014, Panettiere found herself struggling with postpartum depression. She sought treatment multiple times, most recently checking into a Utah treatment center for support in May 2016. Panettiere has repeatedly chosen to share her struggles, despite how difficult they are, as she believes greater openness about the condition can help women who fear they might be alone in dealing with such a fraught illness.
"It takes you a while and you feel off, you don't feel like yourself," Hayden said in an interview on Good Morning America. "Women are so resilient and that's the incredible thing about them … I think I'm all the stronger for it. I think I'm a better mom because of it because you never take that connection for granted." Panettiere's character on Nashville, Juliette Barnes, also ends up battling the condition. "It doesn't make you a bad person," Panettiere further remarked, "doesn't make you a bad mother. It makes you a very strong, resilient woman. You've just got to let it make you stronger."
Her daughter lives in Ukraine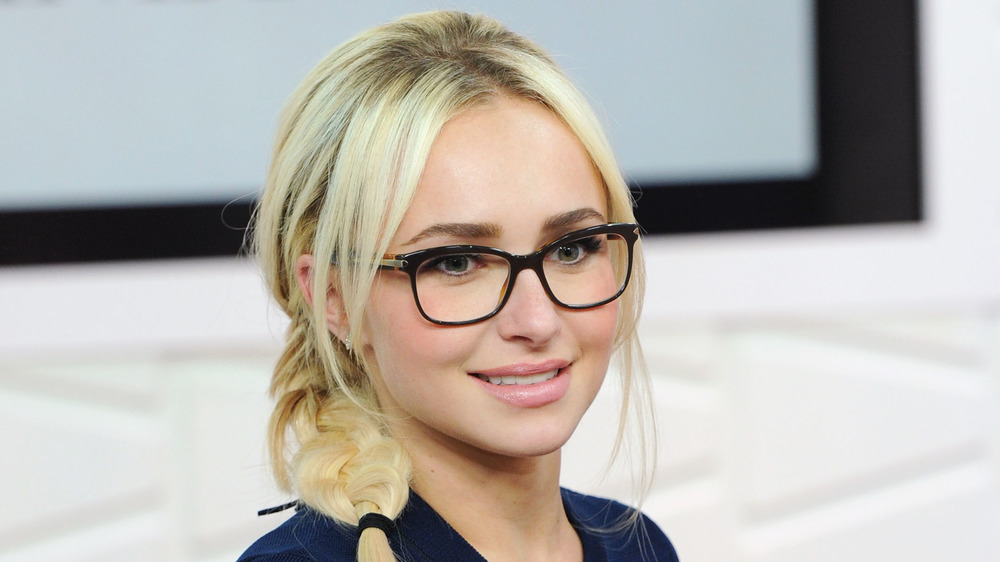 Today, Hayden's daughter Kaya lives with her father Wladimir Klitschko in Ukraine. Naturally, Panettiere still wants to spend as much time with her daughter as possible, so she travels to Ukraine whenever she gets the chance. When she can't get on a plane and travel to spend hands-on time with her daughter, she picks up the phone for a FaceTime call. It's easy to imagine this might be a big part of why Panettiere doesn't always have the free time to commit to new roles — she has to balance co-parenting on another continent with her acting career.
Although they have been separated for several years now, Panettiere and Klitschko enjoy a genuinely amicable bond, and seek to set a positive example for their daughter. "We're still respectful of each other, and we still have that friendship with each other," Panettierre told Us Magazine. "It's not a situation that you find yourself in all that often, so it's a new one. But I think we've done a really good job." Though the situation undoubtedly involves unique struggles, Panettiere seems more than up to the challenge.
She values privacy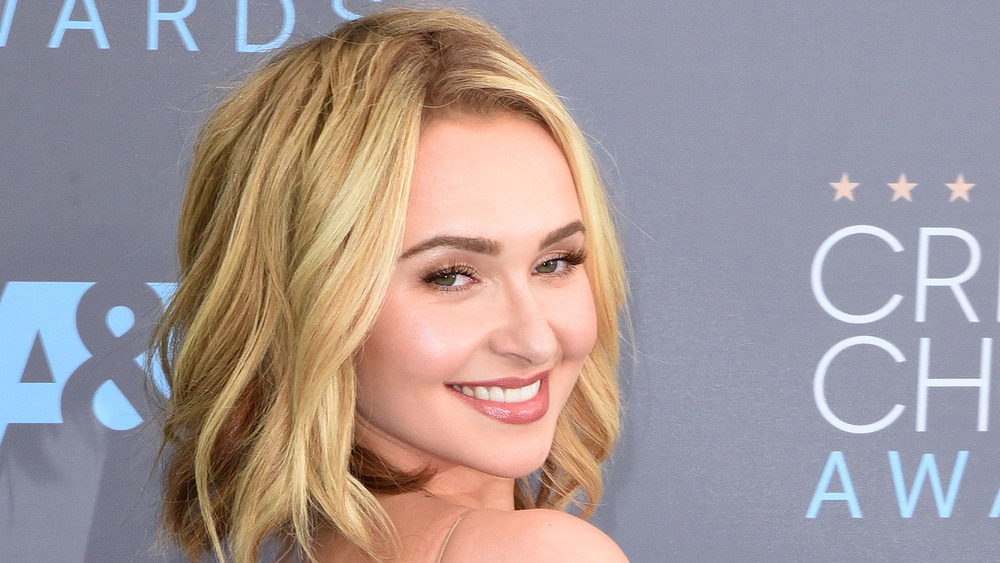 It may seem contradictory to say that a celebrity like Panettiere is actually a very private person, but that is, in fact, the truth. Unlike so many highly visible stars, Panettiere makes a point of not making every detail of her life public. While she does share her struggles with fans when she's ready, like her battle with postpartum depression, she rarely posts about her life on social media — even when she's busy working or attending star-studded events. Panettiere's Instagram is a modest affair, with few photos posted at all (although you've got a smile at her proudly posting her nearly completed 1,000-piece puzzle). And while Panettiere has a Twitter account as well, she often goes weeks without posting any Tweets. It's a far cry from the ultra-connected world of many stars, who have multiple feeds updating on an hourly basis, keeping fans informed of what they're working on, where they're going, what they're eating, and who they're doing it all with.
It seems that Panettiere chooses to stay out of the public eye to the fullest extent she can these days — and it's not necessarily because of a lack of opportunities. While plenty of celebrities enjoy sharing their day-to-day lives on social media, Panettiere has strong boundaries when it comes to privacy.
She's appeared in controversial films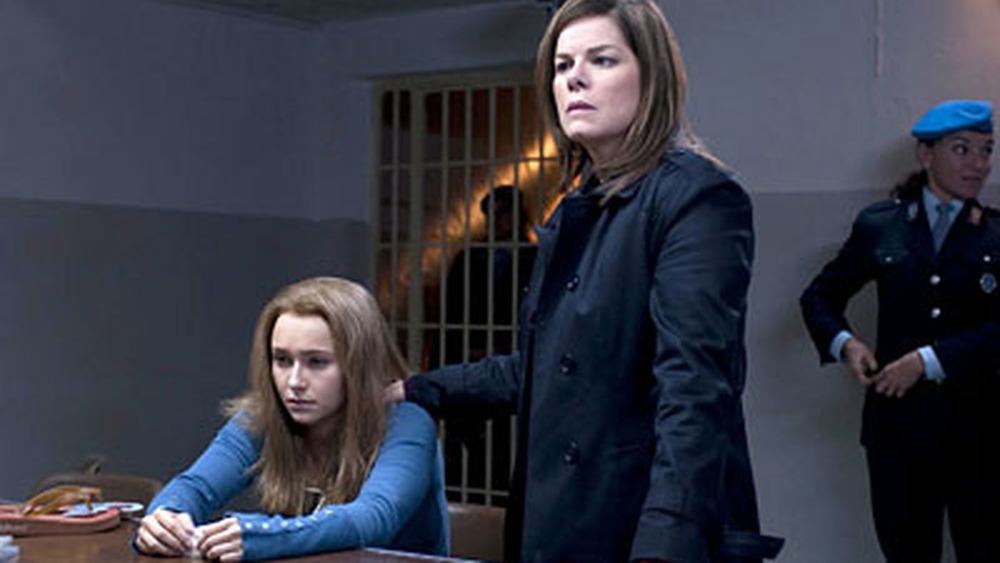 As Panettiere tried to move forward in her career and break away from her "cheerleader" image, she took on a majorly controversial role. In 2011, she starred as Amanda Knox, the college student who was convicted of the murder of Meredith Kercher, in Amanda Knox: Murder on Trial in Italy. In the real world, Knox was eventually exonerated when another man was identified as the murderer, and has since spoken openly about her ordeal. Kercher's family was unhappy with the contents of the film, especially because it depicts a fictionalized version of Kercher's murder.
"It's so awful what these film people have done. Your imagination runs riot as it is about what happened, but to actually see it like this is very different and very distressing," said Meredith Kercher's father, John Kercher, via Time. "I was told the original brief and synopsis of the film was to take it up to the point of the killing but not actually show the killing itself. It's obvious from these pictures they are showing the killing." While Panettiere may have had good intentions when she accepted the role, it's clear that this film was deeply upsetting for those who lived through these events.
She felt judged in Hollywood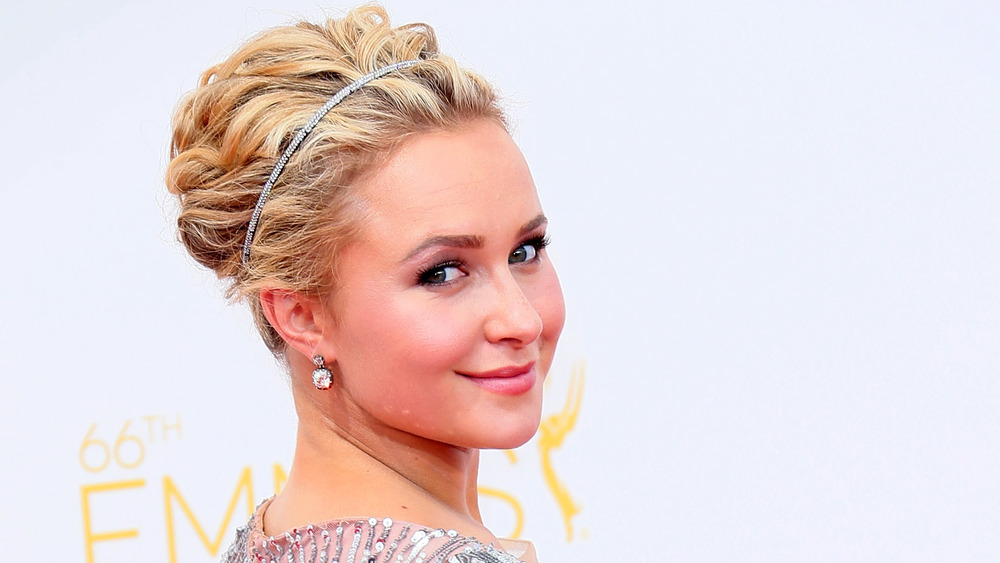 After she began working on Nashville, Panettiere decided to pack up and move to the city for which the show is named. She purchased a home in Nashville, and subsequently realized that she was much happier living in the South than New York City or Los Angeles. She felt like she could be more laid-back, and thus more true to herself. Moreover, she appreciated that her new neighbors seemed to value the little things in life, allowing her to slow down and stop focusing on the nonstop hustle of life in the entertainment industry. When her glitzy job took her away from Hollywood, she finally felt like she fit in.
"The people here are amazing. Living in Nashville gives me a sense of normalcy that I wasn't sure I was ever going to get back in my life," Panettiere said in a 2014 interview with Southern Living. "When I first got here, all my defenses were still up, and I was waiting for that world to suddenly creep back in. When it didn't, I realized that I can live a normal life here with people who don't judge you based on what you do or who you are in the public eye." That said, the humidity of the region did prove to be something of a challenge — without careful hair styling, she claims to look like "a Pomeranian."
Rebuilding her life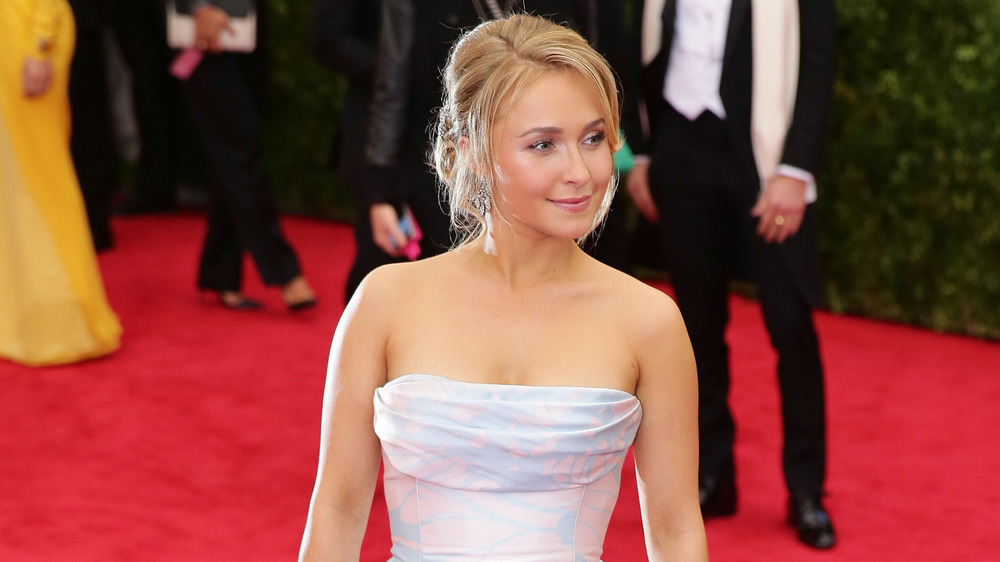 Recently, Panettiere has opened up about her struggle to leave an abusive relationship. In the summer of 2020, her ex-boyfriend, Brian Hickerson, was arrested on several charges of domestic abuse. Now, Panettiere is speaking out about what happened, and why she hopes her story can help other people who are in similar situations break free.
"I am coming forward with the truth about what happened to me with the hope that my story will empower others in abusive relationships to get the help they need and deserve," Panettiere said in a 2020 statement. "I am prepared to do my part to make sure this man never hurts anyone again." Now, she is focusing on herself and rebuilding her life. For Panettiere, stepping away from the camera for a while has been necessary: After going through such a traumatic experience, she wants to put her health and wellbeing first. Healing has to take priority. Happily, she has found the courage to speak out and has surrounded herself with supportive people.
She might question her career choices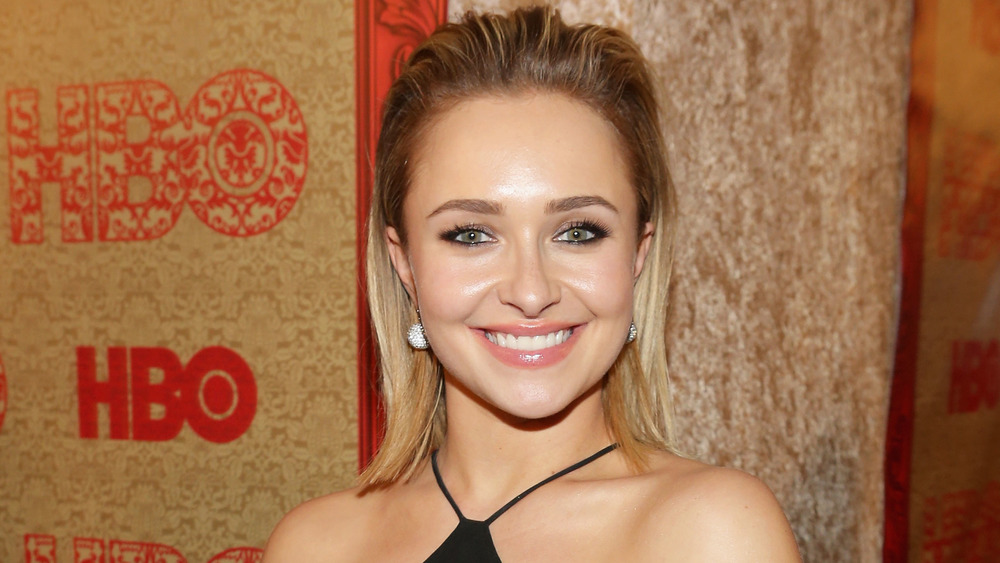 Although Panettiere has taken time off from acting in the past, she has never publicly stated that she regrets becoming an actress. But based on certain statements in recent interviews, it seems like she wouldn't necessarily encourage her daughter to go down the same path she has. This is understandable: Panettiere has spent almost her entire life in Hollywood, and life in the spotlight brings some unique challenges with it.
During an appearance on The Late Show With Stephen Colbert, Colbert talked to Panettiere about her daughter, Kaya. When Colbert asked Panettiere if her daughter had any interest in becoming an actress, she sighed and said, "Please, God, no. I hope not, I hope not." She continued, "I will support whatever she wants to do … let's go doctor, veterinarian … I will live vicariously through her!" There's a chance that Kaya will feel inspired by her mother's career and choose to become an actress, but it looks as though Panettiere herself hopes she'll pursue goals that don't involve living in the public eye.
She is passionate about activism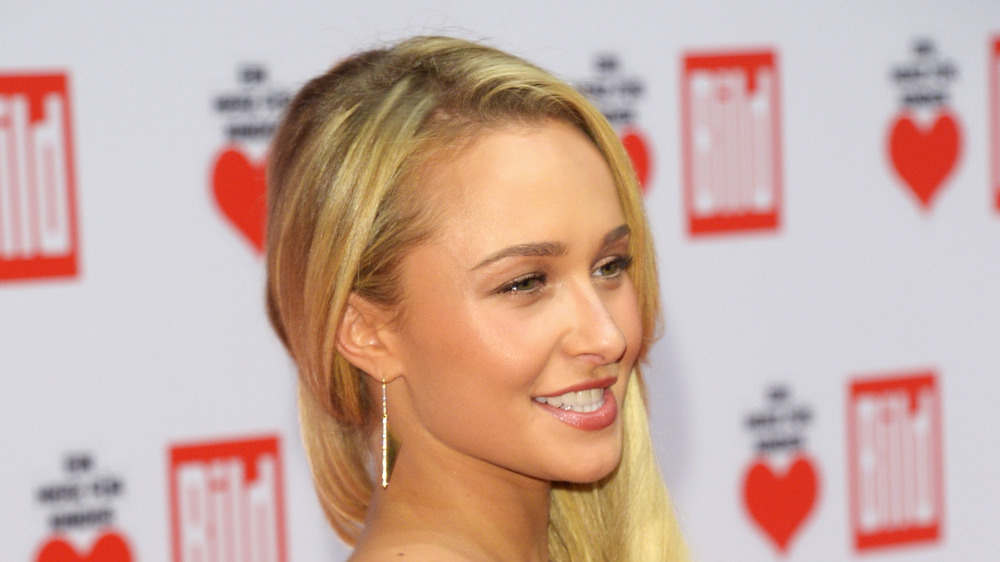 Panettiere is well-known for her activism, particularly in regards to animal welfare. After appearing on Heroes, she realized that she could use her new platform for good. "The show put me in a place to speak for the things that I'm passionate about," she told Teen Vogue in 2008, a notion she's made good on.
Panettiere joined up with the Whaleman Foundation in 2007 to protest dolphin hunting. She was personally involved in a confrontation between a group of fishermen and several surfers in Japan, who had arrived to protest the annual dolphin hunt in Taiji. This incident is explored in the 2009 documentary The Cove, which analyzes this annual dolphin hunt and offers viewers a call to action for the welfare of these animals.
Today, Panettiere still serves as a spokesperson for the Whaleman Foundation. "I'm an activist who's aware of what's realistic to achieve and what's not," Panettiere said in a 2011 interview with Conde Nast Traveler. She continued, "[the Whaleman Foundation's goals] are achievable, and they make sense."
She is currently on hiatus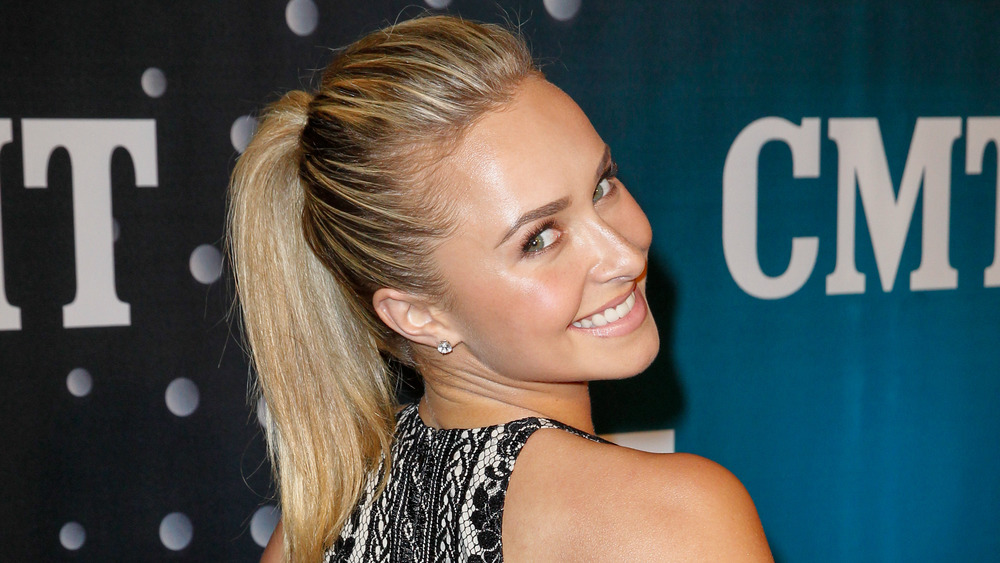 In 2018, the final episode of Nashville aired, bringing the engaging series to a conclusion. Panettiere's time playing Juliette Barnes thus ended after a six-year run. Since then, she has not appeared in any other television shows or movies. Currently, she does not have much in the way of future roles lined up, either. At this point, it looks like Panettiere is purposefully enjoying a well-earned hiatus, and that she does not have any immediate plans to get back in front of the camera.
Considering everything Panetierre has gone through over the course of the past decade, it's easy to see why she feels the need to take some time off from acting. She's welcomed a daughter, battled postpartum depression, and spoken out about abuse — that's enough work for anyone to be going on with. But she has not made any statements about retiring, meaning she'll likely be back on screen in the future. In the meantime, fans of her work will be waiting to see what her next move is. There's no denying her talent: When Panettiere does decide to act, sing, or campaign again, she'll certainly enjoy a warm welcome back.