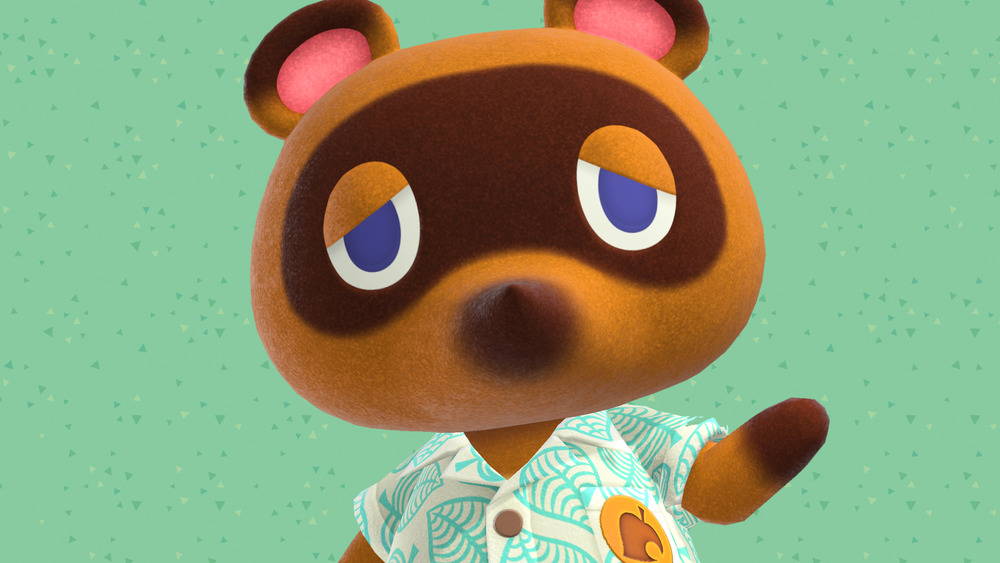 2020 has been quite a year! With everything that's been going on in the world, video games have grown even more important for their role in maintaining mental health and well-being. This year, the Nintendo Switch turned three, and while gamers may not be playing it in handheld mode as often as in previous years, it's still a fantastic system with great games. It had one of the best console debuts, and even with two new-gen systems now on the market, it's the projected winner of the 2020 holiday season.
While 2020 has certainly been a bumpy ride, it's been a good year for the Switch. The games keep rolling in, and gamers keep playing. Major first-party releases like Animal Crossing: New Horizons and Paper Mario: The Origami King have brought the kind of soothing comfort that Nintendo does best, while games like Streets of Rage 4, Huntdown, and Bloodstained: Curse of the Moon 2 offer a twist of nostalgic flavor. No matter what your poison, the Switch has a title to satisfy your gaming preferences. These are the best games that hit the Nintendo Switch in 2020.
Hades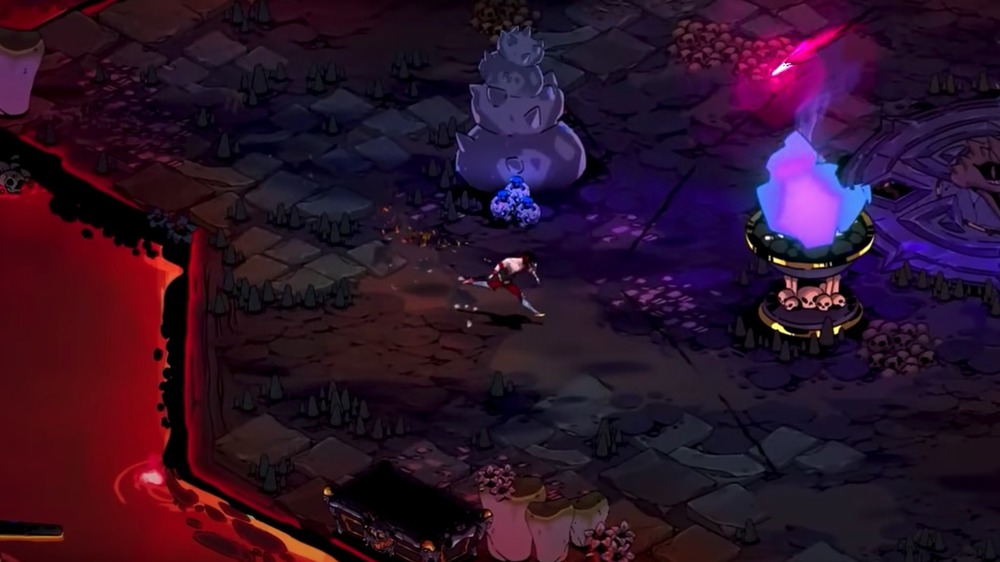 Coming in at #1 and earning a Metacritic "Must-Play," Hades is a procedurally generated dungeon crawler that is set in the mythological Greek Underworld. The protagonist is Hades' son Zagreus, who is on a mission to escape to Olympus, though his father has other ideas. Throughout your journey, you are supported by Boons, which are helpful power-ups provided by your extended god family members who are looking forward to seeing you on the surface.
Angelo Valdivia over at Vooks considered Hades a shining example of its genre, with "mechanics [that] are tied to the narrative" in an expert fashion. Valdiavia was especially impressed by the character design, calling it "unique and exaggerated in the best way." He also loved the music and visuals and found the game to be rich in almost every regard.
GAMINGbible's Ewan Moore gave Hades a perfect score, offering it up as a strong candidate for Game Of The Year. He liked the game so much that he recruited one of his colleagues, Imogen Mellor, to help keep him grounded, yet the two only sang the game's praises. In the end, they both settled on Hades as "one of the most original and inventive examples of the genre," with its high difficulty (which can be lowered) as the only possible negative mark.
Ori and the Will of the Wisps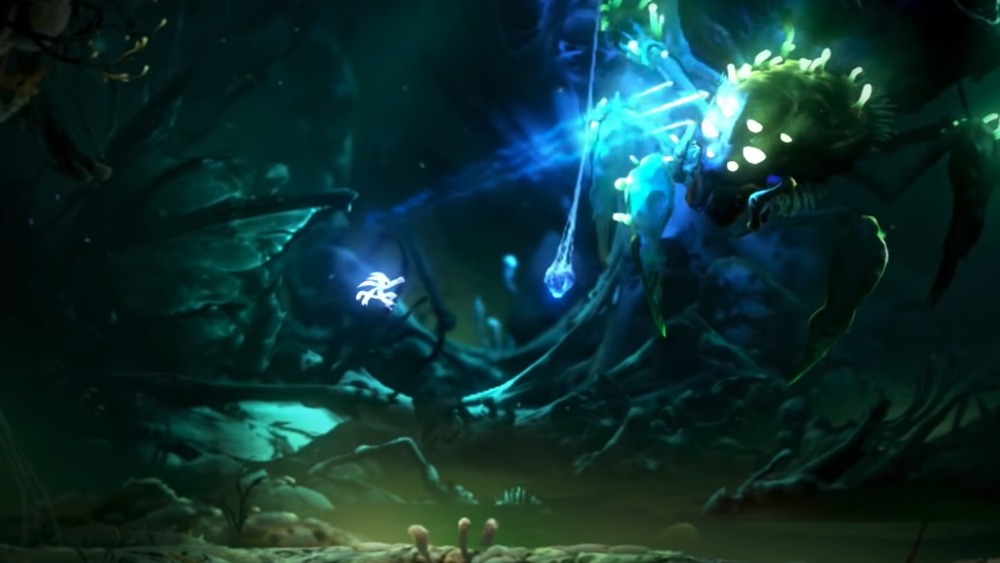 Ori and the Will of the Wisps also received a "Must-Play" badge from Metacritic. In a game that falls into the "Metroidvania" category, the titular Ori sets out with an owl sidekick named Ku to prevent evil forces from taking over a land known as Niwen. Ori is separated from Ku early on, so the two must be reunited. You begin with basic moves, but as you play, you earn more powers from Spirit Shards, offering you the freedom to attack however you like.
Chirag Pattni, writer for Nintendo Enthusiast, was especially impressed by the "beautiful art, precise platforming gameplay, and … moving soundtrack." Pattni spoke very highly of the movement, which he felt allowed the player to exercise their creativity while traversing platforms. Ori and the Will of the Wisps also improved on its combat, which Pattni cited as a weakness in the first game. Story-wise, he was happy to see that even the worst baddies in the game are filled with depth.
Daisy Treloar of The Digital Fix said the game had "the smoothest, most responsive gameplay [she'd] seen offered on the Switch, period." She also enjoyed the flow of vertical movement and praised the world-building, beautiful visuals and soundtrack, and its enhanced difficulty. Treloar concluded her review discussing the benefits of having a portable option and how this title proves that games like this can feel at home on the Switch.
Animal Crossing: New Horizons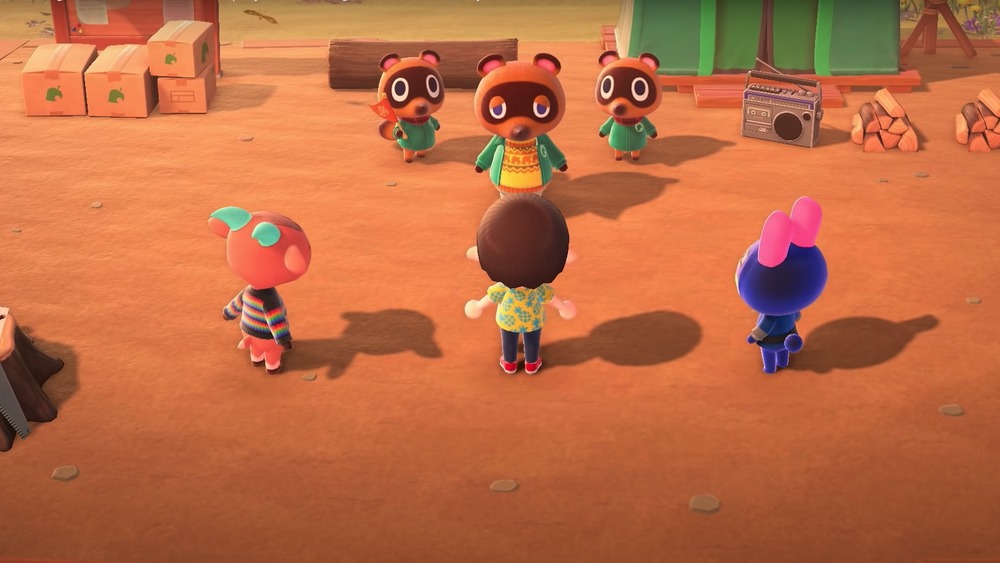 Where to even begin? Animal Crossing: New Horizons is the third and final "Must-Play" winner from Metacritic, and never has such a badge been more appropriate. The game arrived just as the world was engulfed in a full shutdown, and it offered a perfect life simulation online while most were coping with isolation.
Starting a new life on a tropical island, you help the questionable Tom Nook develop this empty paradise into a thriving community. You pass the time catching bugs, fish, and sea creatures for the town museum while animal villagers move in, move out, and set up camp.
GameSkinny's Josh Broadwell wrote that the most recent Animal Crossing is "full of life, charm, and near-endless ways to make your very own island paradise." He felt that ACNH provided the best gameplay experience in the franchise so far, with tons of personality, customization, attention to detail, and more.
Steven Scaife from Slant Magazine discussed the tremendous power and responsibility bestowed upon the player as "resident representative." He speculated that "New Horizons threatens to upend the Animal Crossing vision of community living," though he acknowledged the rewarding nature of your hard work. Ultimately, he saw it as a balanced experience but pondered the philosophical implications of your ability to shape the fate of your island.
Super Mega Baseball 3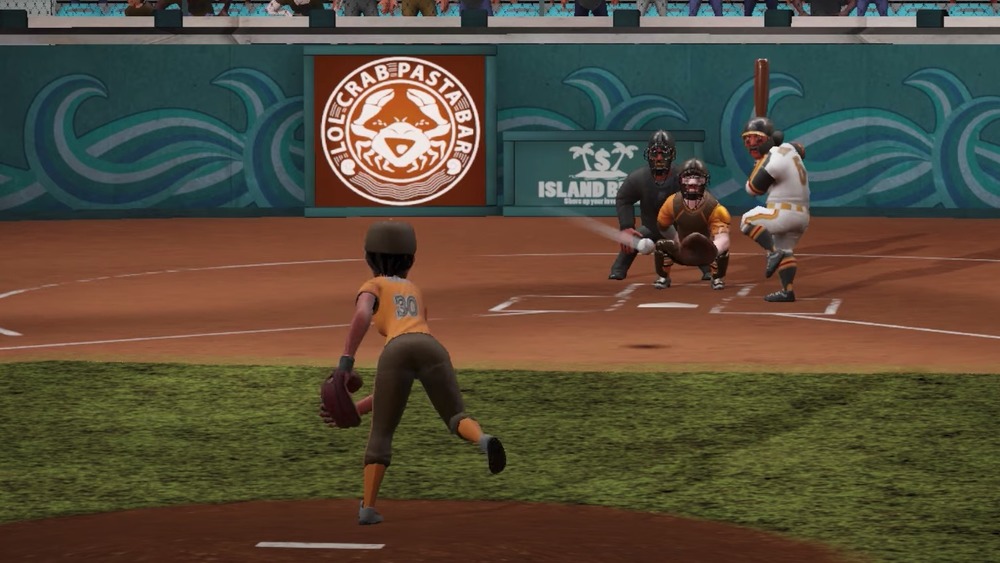 Are you looking for the ultimate way to experience America's pastime on the Switch? If so, you can't do much better than Super Mega Baseball 3. Presenting a fun, cartoony, and exaggerated style, it's a lighthearted way to enjoy some good old-fashioned baseball.
Matt S. on Digitally Downloaded felt that SMB 3 does a good job of presenting a fair representation of baseball while maintaining simple, pick-up-and-play multiplayer accessibility. He singled out pitching as the most intricate aspect of the game — one that he said is easy to understand but hard to master. Another highlight in his review focused on the game's tight pacing. Though this title lacks some of the modes and depth of more involved baseball games, he found it utterly addictive. All in all, he saw Super Mega Baseball 3 as a return to classic sports video games of old.
Over on Gaming Age, Matthew Pollesel called it "the best baseball game of the year," with more depth than the first two installments in the series. Comparing it to the first game, Pollesel felt Super Mega Baseball 3 toned down the more colorful, cartoony nature of the original Super Mega Baseball. Like Matt S., he viewed this as a return to simpler sports video games — perfect for gamers of all skill levels.
Streets of Rage 4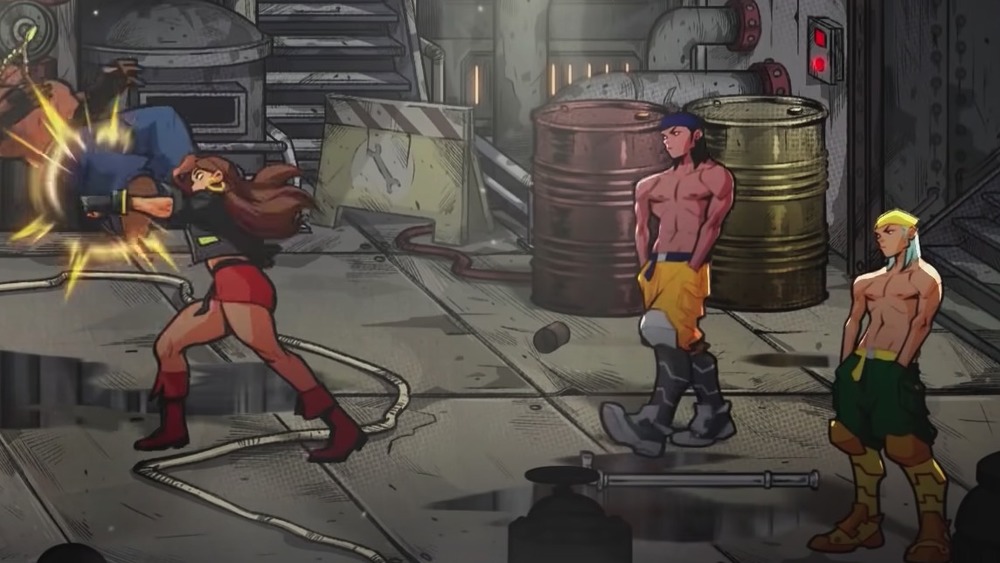 Streets of Rage is back with its fourth installment, and it arrived with much fanfare.
A return to form, Streets of Rage 4 continues the traditional beat 'em up tropes — this time rendered in a vibrant comic book art style. You have the standard "save the city from corruption" plot with returning fighters joining new faces. Familiar and comfortable fighting mechanics from previous entries are enhanced by a combo system that, when successfully performed, allows you to regain health after using a special attack.
In Dale Driver's review on IGN, he expressed how much he enjoyed playing as the new fighters. He also spoke well of the level design, viewing it as a step above what's typical of the genre. Every innovative thing Streets of Rage 4 does, however, is too brief, which only served to disappoint him. Overall, he chalked it up as a solid update to a classic beat 'em up franchise that is even better in co-op.
Pure Nintendo's James Colozzi thought Streets of Rage 4 was "the best in the genre." He loved it for its smooth visuals and animation, game audio, and all the extra unlockables like classic sprites from the original Genesis games.
Huntdown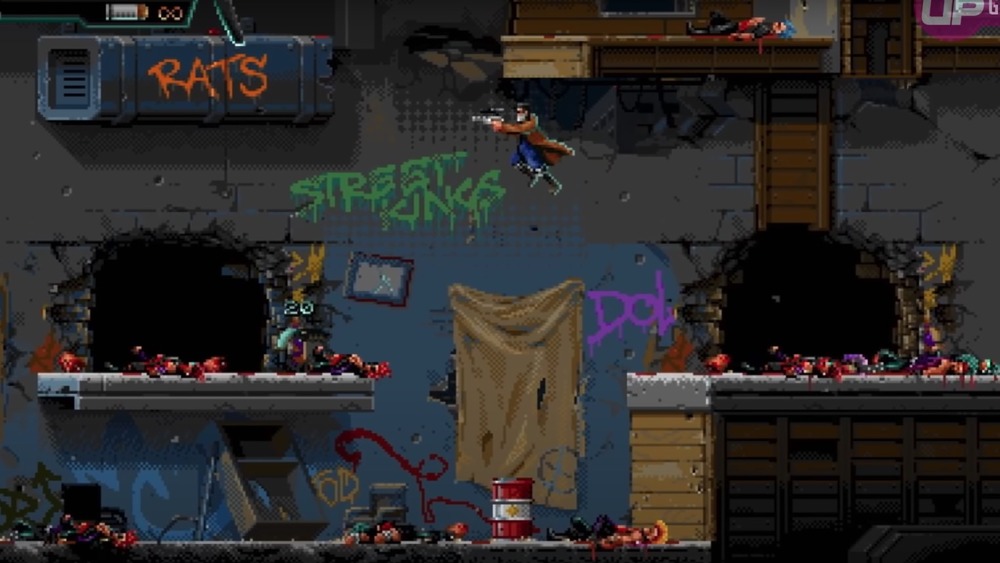 For those who can't get enough '80s action movies, Huntdown might be the perfect game to satisfy the itch. Rendered in a glorious 16-bit aesthetic, you'll feel right at home playing this run-and-gun shooter with a pair of aviators and a stogie burning from the side of your mouth.
Huntdown takes place in a lawless future and puts you in the role of a bounty hunter. Your choice between three heroes determines your set of cheesy one-liners and your signature weapon, offering gameplay akin to Contra and Mega Man, according to Darren Palma of Nintendo Insider.
Palma pointed out that this game goes a step beyond others in the genre by implementing the ability to hide from gunfire. Huntdown also packs in plenty of fun weapons, a quick-dash move, and enemies inspired by classic action movies of old. Palma finished off his review by saying, "Huntdown is a cool, crass and challenging game that manages to do just enough to stand out above the static of analogue signals."
At the Daily Star, Phil Hayton loved the visuals, synth-wave tunes, unique boss battles, and the overall arcade feel. He believed that Huntdown successfully managed to create an ode to a bygone era that was more than a gimmick, calling it a "monument on how to make a contemporary retro game."
Spiritfarer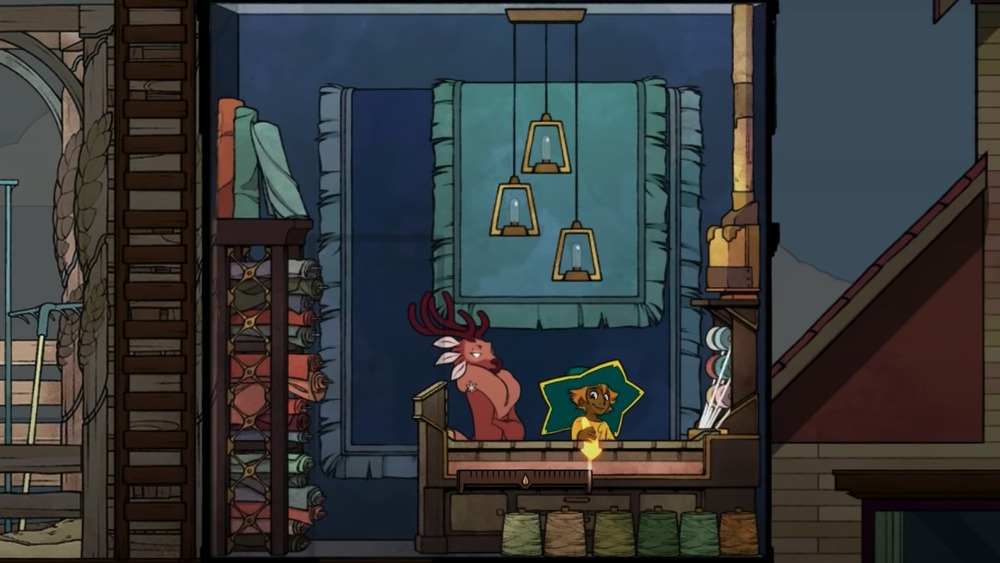 You may not be expecting to have a spiritual journey on your Switch, but after playing Spiritfarer, you could walk away with an easier attitude toward death. The game centers on Stella and her pet cat Daffodil. Stella's job is to transport spirits via boat to their place of rest. You sail around picking up these wandering spirits and collecting resources.
Stuart Gipp of Nintendo Life called the animation "gorgeous" and "generally charming to watch." He also found the gameplay appealing in its relaxing simplicity. Gipp elaborated on the management sim aspect of Spiritfarer, where you can expand the capacity of your ship to include areas like a kitchen to feed your crew. The game also allows you to increase your set of abilities. Overall, Gipp liked the game very much but admitted it could become a bit repetitive.
Siliconera's Jenni Lada said, "It's extraordinary and one of the best things to come out of 2020." She especially appreciated both the ship management and the experience of listening to the spirits tell stories of their lives. Lada was also quite fond of the game's relaxed pace, comparing its style to that of a Studio Ghibli film. Ultimately, she found it to be a moving experience.
Bloodstained: Curse of the Moon 2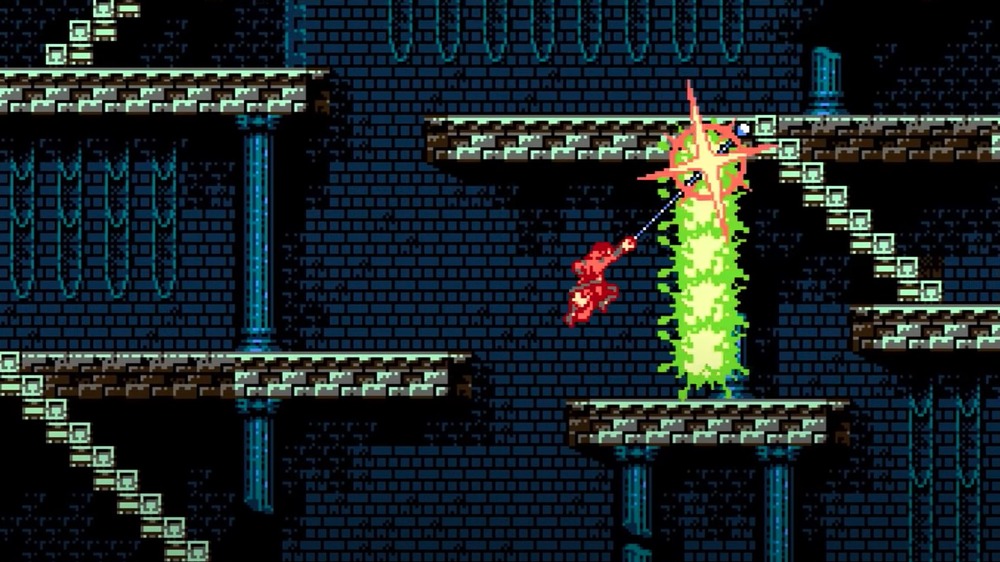 Fans of the Castlevania series who are looking for a return to classic form can rejoice in Bloodstained: Curse of the Moon 2. Creating a near-authentic NES experience, this game follows Castlevania III's lead in that you have a selection of heroes through which you can rotate during gameplay. Each character has a unique skill set, creating a richer means of progression for the player.
DarkStation's Elijah Gonzalez spoke well of this mechanic, stating, "Utilizing the right ability at the right time is a constant delight, evoking the sensation of discerning a tricky puzzle." That said, he was critical of the way the game will sometimes let you proceed at length after losing a vital member of your party, only to hit a dead end. In those instances, you are forced to start over and return with that particular character alive and well. Gonzalez also felt that the difficulty curve could be unfair at times.
Lucas White at Siliconera thought that Bloodstained: Curse of the Moon 2 vastly improved upon the first game, which he already loved. White, too, was impressed by the depth that came from the character swapping system, noting how some abilities operated unlike anything he had encountered before. He also suggested that the story and character development were far greater than anything of its kind.
Paradise Killer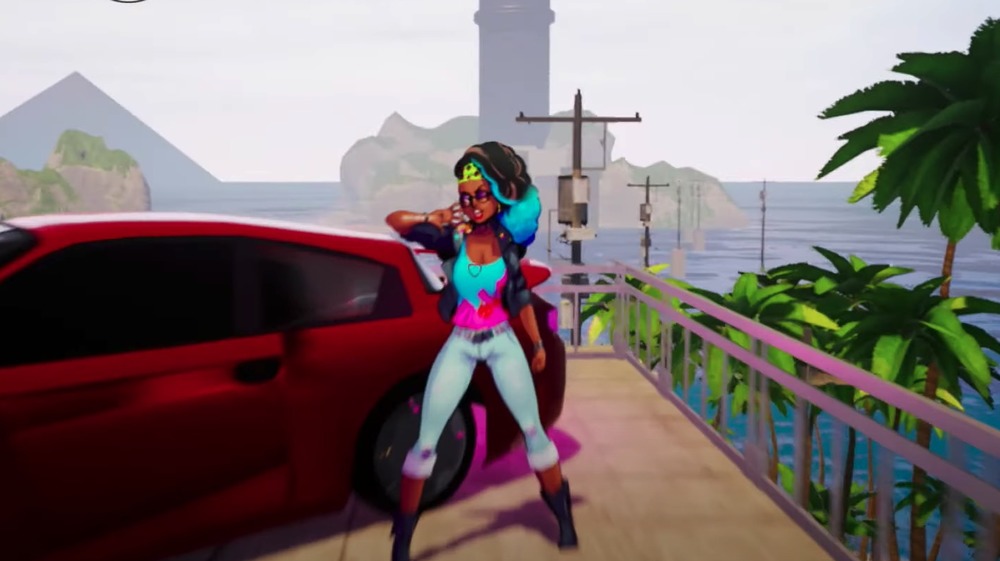 Paradise Killer is a murder/mystery first-person perspective game that features open-world exploration. It's set in an otherworldly realm on an island known as Paradise, which is occupied by The Syndicate. The Syndicate functions as a cult of alien-god worshipers, and every generation, the island faces a hard reset. Only this time, everyone was slaughtered, and it's up to you to find the culprit.
Writing for TheGamer, Bella Blondeau was critical of the game's style. She felt the characters were uninteresting and that the story failed to really pull her in. She also didn't care for the gameplay, citing its lack of focus as a major detriment. According to Blondeau, Paradise Killer's execution of open-world exploration was poorly handled, with too much exposition yet not enough motivation. She called it "a game that's too clunky and obtuse to want to deal with 90% of the time" and was let down by the insincerity of its aesthetic.
By contrast, Scott Jeslis of GameSpace.com enjoyed Paradise Killer, comparing it to Austin Powers and appreciating the game as a first-person alternative to the dominant shooter genre. He enjoyed the way Paradise Killer handles, its NPCs, and the vast world you explore. Like Blondeau, however, Jeslis agreed that the story was a little convoluted.
Going Under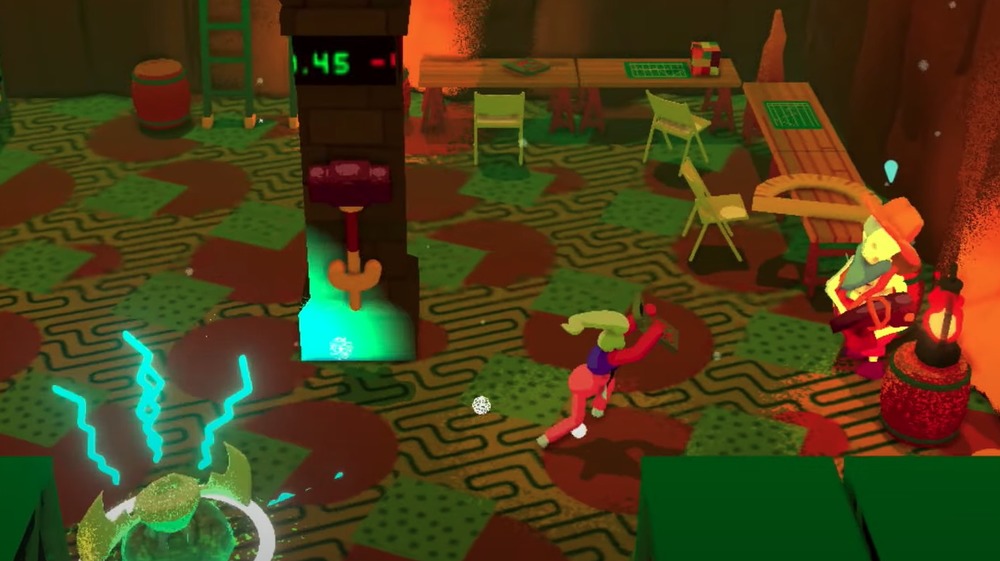 Work isn't all that fun, unless you turn it into a rogue-lite adventure. In Going Under, Jackie, an unsuspecting marketing intern at a beverage company called Fizzle, gets a little more than she bargained for when she learns that part of her new job involves slaying monsters.
Going Under is, according to Henry Stockdale of Nintendo Life, something of a political satire that targets capitalistic greed and excess. He enjoyed that about the game and thought the combat was well-executed. Stockdale found that the humor was suited for particular tastes and could otherwise grow old quickly, but he enjoyed Going Under, admitting that it's a bit too short but has great replay value.
Bennet Gehring-Nobbe of KeenGamer described Going Under as Breath of the Wild meets Persona with a dash of Adventure Time. While he called it "a horribly forced metaphor" and found it extremely buggy, he still dubbed it "a masterpiece" with a 9/10 rating. Gehring-Nobbe loved the humor, writing, combat, and improvisational gameplay inspired by the vast and unusual arsenal of weapons at your disposal.
Jet Lancer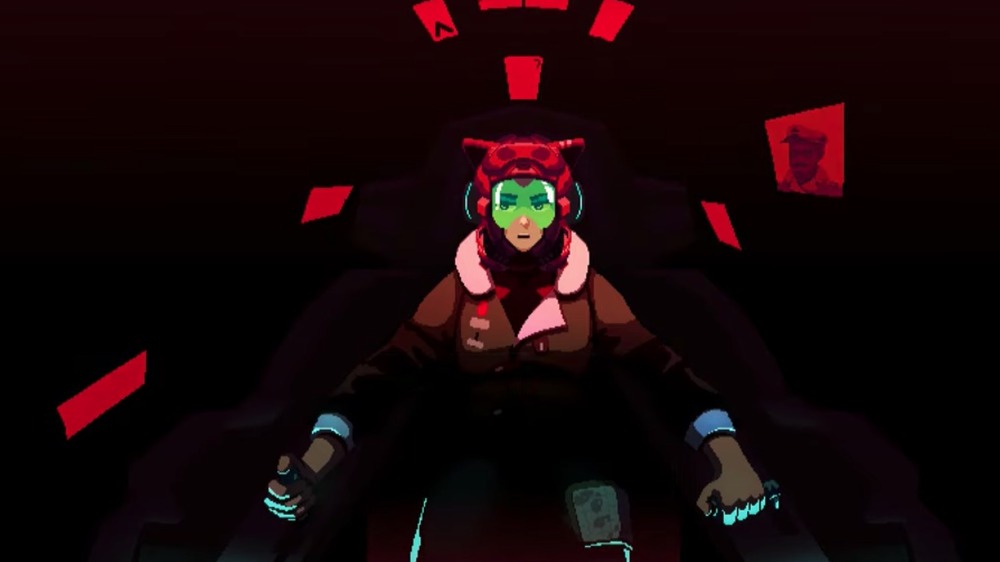 For some classic shoot 'em up action on the Switch, Jet Lancer is perhaps the best example to come out in 2020. You play as Ash Leguinn, a highly skilled pilot whose adventures involve sky pirates, a seemingly sentient ship, and a feline crew member.
TheGamer's Jamie Latour said it was "an enjoyable modern addition to the shmup genre, but [it] can be a bit too difficult in spots." Latour appreciated the fun dialogue resulting from Jet Lancer's rather odd premise. He also found that it successfully achieved a retro-gaming aesthetic through its visual and auditory presentation. While he thought it was difficult to get the hang of the game, he did feel it was easy to get hooked the more he played. Jet Lancer lost points for some pacing issues, in-game typos, and for being visually noisy at times, but he found it to be an overall solid title.
Sean Smith at GodisaGeek.com really enjoyed Jet Lancer, crediting it for its handling, anime-inspired story, and creative boss segments. Smith found the game to be rather challenging but fair in its difficulty. He recommended Jet Lancer, calling out slight repetition and its short duration as its only flaws.
Wunderling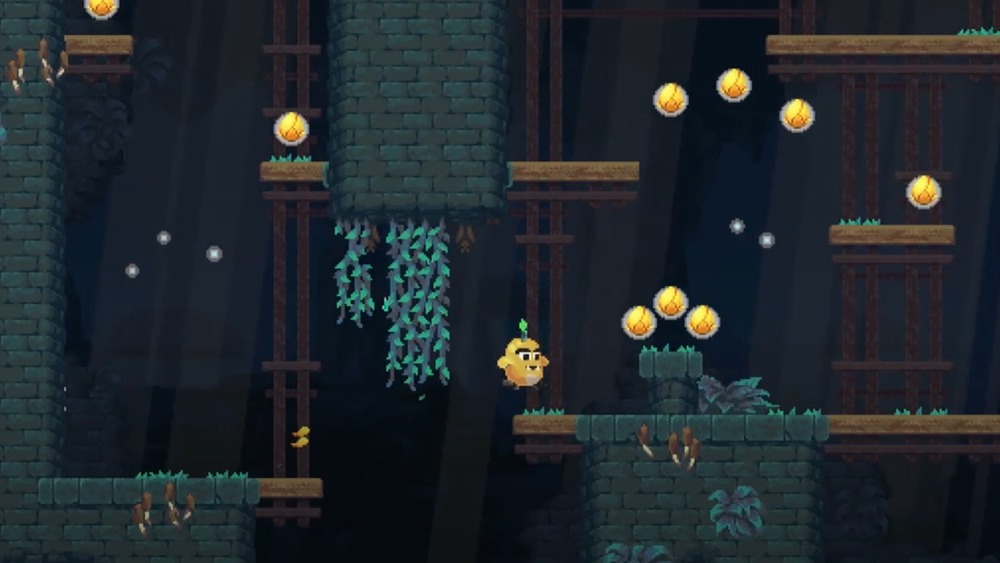 Wunderling is yet another platforming game where a hero has to save a damsel in distress from an evil villain. Only this time, you're not playing as the hero — you're playing as one of the evil villain's grunts. It's a simple and fun platformer that feels right at home on your Switch.
Nintendo World Report's Perry Burkum used Super Mario Run as a way to describe Wunderling's gameplay, except that the player is not confined to one direction. In this game, your path changes every time you smack into a wall. Burkum praised the game's use of collectible items, which both keep your character moving and serve as a guide when you're lost. He brought up the level design as Wunderling's biggest strength. Giving it at an 8/10, the only thing Burkum did not enjoy was "playing large parts of levels repeatedly."
Wunderling also scored high on Pure Nintendo. In her review, Rachel Poli said, "The story itself is a bit silly and mocks Super Mario, but this game is a delight." Poli appreciated the ample spread of checkpoints, which helped keep things moving at a manageable pace. She felt that the difficulty was just right, with a good variety in its stages and solid controls. Concluding her review, she wrote, "Wunderling is a well-rounded game that you don't want to miss."
The Last Campfire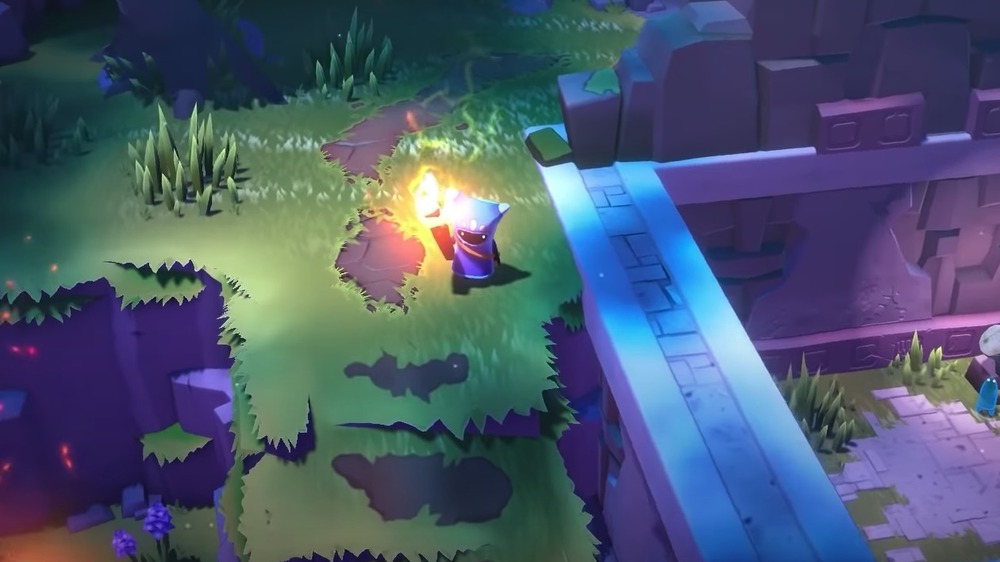 After No Man's Sky's turbulent journey from major disappointment to surprising success, are you ready to play another game from Hello Games? Presenting a puzzle game with a much different scope, The Last Campfire is all about the existence between life and death. Your character, known as Ember, is a spirit looking to help other aimless spirits continue their paths to a peaceful rest.
In his review for GAMINGbible, Mike Diver spoke of the incredibly sad nature of the lost spirits you encounter. According to Diver, most of the gameplay focuses on "physics-based puzzles that play out like mini Zelda dungeons, or the shrines in Breath of the Wild," which he found quite exciting to solve. What stood out the most to him were the spirits' backstories, the puzzles, its graphics, and its soundtrack.
The Last Campfire won an Editor's Choice Award from Nintendojo. When reviewing the game, Robert Marrujo was so absorbed that he wound up completing it in one seven-hour run. Marrujo called it "a tight, engaging, and moving game," offering a nod to the voice talent of Rachel August as the narrator. In the end, he had an emotional experience with The Last Campfire, the likes of which he had rarely encountered in other games.
Paper Mario: The Origami King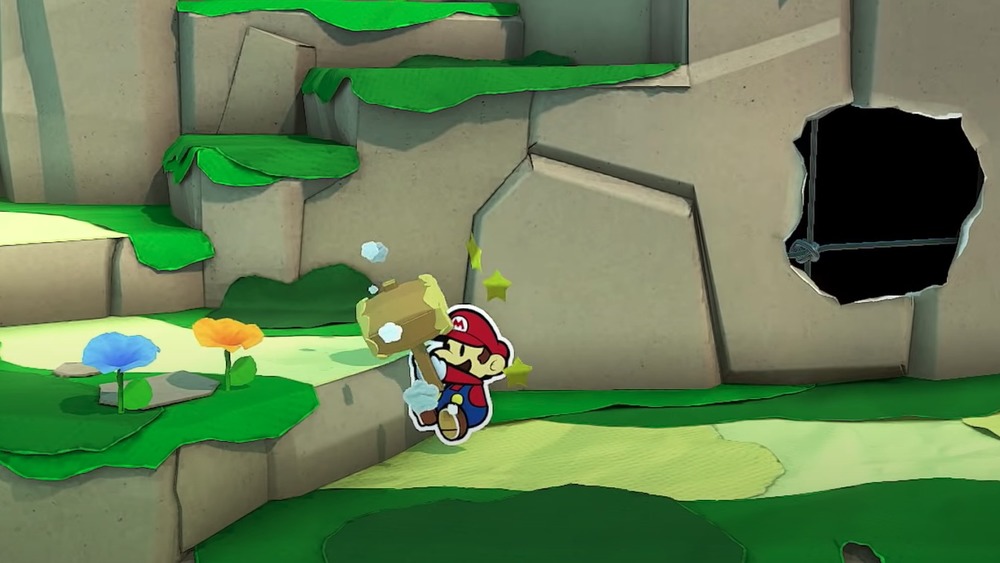 What would any Nintendo "Best Of" list be without Mario? Of course, this time it's Paper Mario, and hopefully his latest adventure doesn't fall flat.
Writing for GamingTrend, David Flynn was reminded of Curse of Monkey Island when playing Paper Mario: The Origami King. And while he told readers that Curse of Monkey Island is his favorite adventure game, he didn't feel the same way about the latest Paper Mario. He credited his disappointment in the game to its departure from its RPG origins. Still, he didn't fault the developers for trying something new but was so discouraged by the battle system that he couldn't view it in a positive light. With that said, he was blown away by the game's visuals but found it stylistically tired and boring. On the positive side, he enjoyed the puzzles and humor.
Nintendo Insider's Alex Seedhouse felt quite differently about Paper Mario: The Origami King. Seedhouse found himself deeply invested, stating, "I have laughed, welled up with tears, head-scratched in confusion and even nervously-trodden my way through the moustachioed icon's paper-built escapades." Even so, he, too, didn't care for the game's battle system but thought that its emphasis on puzzles helped to mitigate that issue. Rating it 9/10, Seedhouse deemed The Origami King the best in the series since Paper Mario: The Thousand-Year Door.