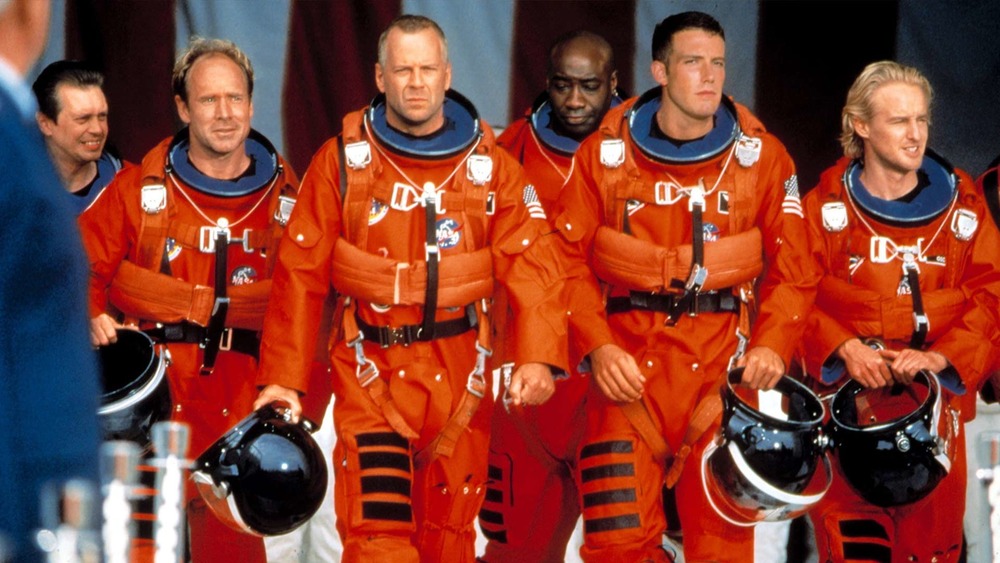 Hollywood movies seemed more critic-proof in the 1990s. Audiences interested in a film might rush out to the opening weekend on the strength of a film's advertising before they had heard any word-of-mouth — before they realized that it might stink. These days, a lousy Rotten Tomatoes score can seriously affect a film's box office, especially with reviews hitting the web weeks, or even months, early. In the '90s, Siskel & Ebert might review a movie a week in advance, but print reviews typically ran the day the movie opened, and the Internet was still in diapers.
The '90s were also one of the last eras when movie stars could reliably open a film regardless of its genre or content — the opposite of the VFX-driven fantasy world-building and pre-existing IPs that are the largest draws today. A star like Tom Cruise could bring '90s dramas such as The Firm or A Few Good Men well past $100 million in receipts, while today Cruise is primarily in the Mission: Impossible business. Cruise, Will Smith, Mel Gibson, Bruce Willis, Julia Roberts, Robin Williams, Adam Sandler, and Jim Carrey — many of the stars that appear on our list here — often opened anything to big grosses, sight unseen. Hollywood's ability to draw audiences to films with marketing and star muscle regardless of quality may account for the gap in tastes between audiences and critics, and explain why the decade produced so many blockbusters that critics hated but moviegoers loved.
Doctor Dolittle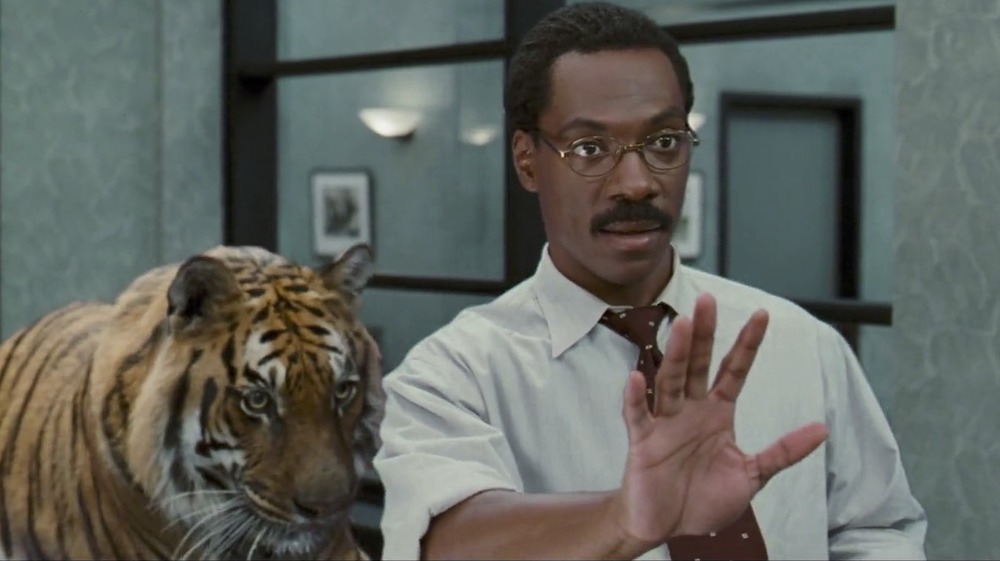 Eddie Murphy absolutely owned the 1980s. Saturday Night Live made him a star at 21 and his first movie, 48 Hours, was a big hit that showcased his undeniable marquee wattage. Everything he touched during the decade turned to gold, even critical turkeys such as The Golden Child and Beverly Hills Cop II. But soon his lack of discernment in choosing scripts began to turn off critics and moviegoers alike. His star had faded by the mid-'90s, even before the 1997 legal scandal that threatened his career.
In the wake of that scandal, the unexpected happened: Murphy transformed himself into a star of family movies, appearing in or lending his voice to such blockbusters as Mulan, Daddy Day Care, and the Shrek movies (he voiced Donkey). But it was the remake of Dr. Dolittle (with Murphy taking over the role from Rex Harrison in the original) that kicked it all off. Scandal or not, audiences were simply ready for an Eddie Murphy that talked to animals. Critics weren't as enamored — the movie currently sits at 42% on Rotten Tomatoes. James Berardinelli summed up the prevailing opinion, calling it "A cloying, humorless motion picture whose only assets are the work of Jim Henson's Creature Shop and a couple of good one-liners by a pair of rodents." But that didn't stop moviegoers from going hog (and horse, and dog, and cat) wild for the movie. Doctor Dolittle grossed $144,156,605 in the U.S. and became the sixth biggest hit of 1998.
Batman Forever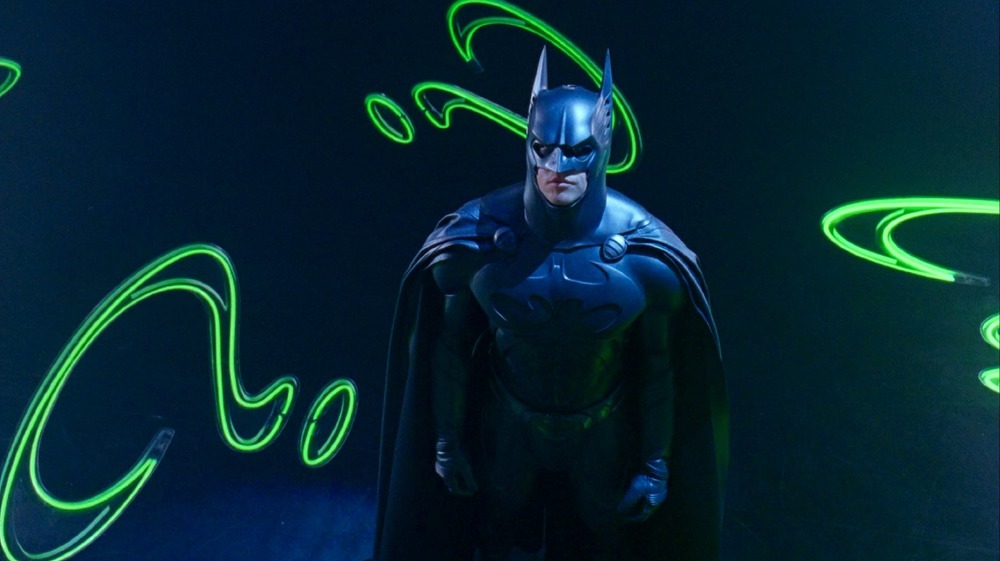 There were a few comic book movies made in the 1990s, but digital world-building wasn't yet affordable or convincing enough for studios to churn them out with today's regularity. One of the few exceptions to this was the Batman franchise. The 1989 Tim Burton original was a gargantuan success, though what Burton delivered with Batman Returns in 1992 was more like a "50 million dollar art film," according to Newsweek. Warner Brothers was not pleased and wanted to go with a lighter tone for the third film, something that would sell Happy Meals. But would audiences come out for something new after embracing Burton's vision?
The anxiety quickly dissipated as Batman Forever, like its predecessors, became the biggest movie of the year, even without a bona fide movie star — Val Kilmer took over for Michael Keaton under the cape and cowl (and nipples). But Warners did put big stars in the supporting parts. Jim Carrey, then at the peak of his meteoric rise, played the Riddler; Tommy Lee Jones, coming off his Oscar for The Fugitive, was Two-Face. Throw in a couple of other ascendant names in Nicole Kidman and Chris O'Donnell, as well as a soundtrack that generated mega-hits by Seal and U2, and audiences didn't seem to care that it would one day sit at 39% on the Tomatometer, with Time Out writing, "The second sequel to Tim Burton's 1989 blockbuster makes its predecessors appear models of subtlety and coherence."
Armageddon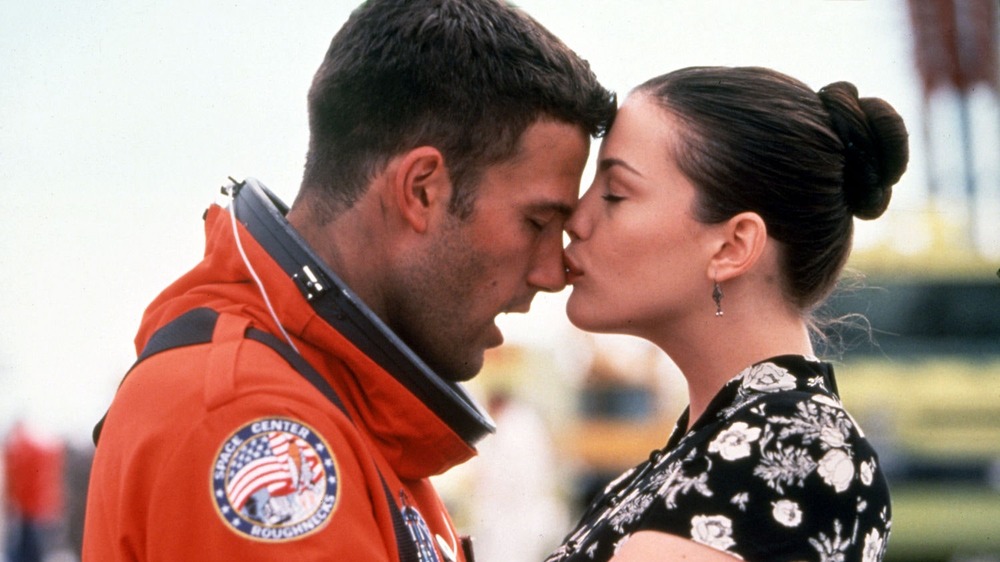 Director Michael Bay certainly has his detractors. Rarely has a successful director made more hugely popular films that are so widely loathed by critics — Bay's Transformers movies primarily among them. But the asteroid-threatens-Earth adventure Armageddon came in for special critical disdain. "The movie is an assault on the eyes, the ears, the brain, common sense and the human desire to be entertained," Roger Ebert wrote. "No matter what they're charging to get in, it's worth more to get out." The Washington Post called it a film that only a dentist could love.
But as someone smart probably once said, never question the wisdom of the people. And in 1998, the people wanted Armageddon, making it the #2 box office success released that year (after Saving Private Ryan) with domestic grosses just over $200 million. What exactly was the appeal? Well, it had a proven action movie star in Bruce Willis. Perhaps more importantly, the film also starred Ben Affleck, who had become an instant star and tabloid celebrity after the mega-success of Good Will Hunting the year prior, for which he had won an Oscar. His onscreen romance with Liv Tyler was probably responsible for some of the interest in the film. Or perhaps it was the rah-rah can do American spirit of the enterprise at a time when our shared feelings about the country were decidedly less ambiguous. Whatever the reason, one of the worst reviewed films of 1998 was also one of its most popular.
Indecent Proposal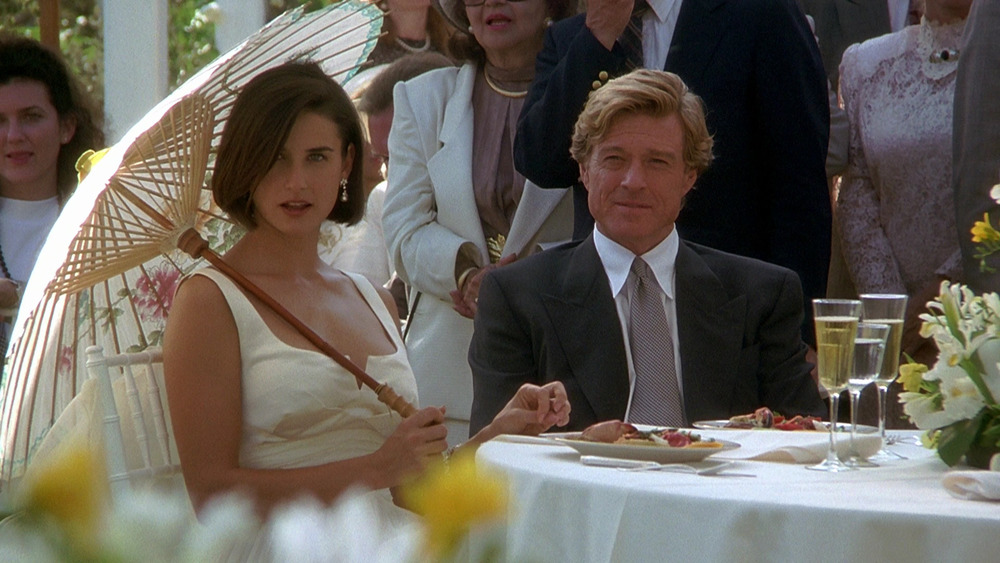 Directed by soft-core fantasist Adrian Lyne, who had titillated audiences with Fatal Attraction and the infamous 9/12 Weeks, the 1993 drama Indecent Proposal became a surprise hit, crossing the $100 million mark without a big box office draw. Robert Redford was past his prime and Woody Harrelson was just then transitioning from television to the movies. Demi Moore was well known, especially after Ghost, but she could hardly open a picture on her own. None of this mattered as this inexpensive production became a global hit and improbably entered the cultural zeitgeist based on its premise: a rich stranger (Redford) offers a cash-strapped couple (Moore and Harrelson) one million dollars to sleep with the wife. Part of the appeal for moviegoers was considering the proposition in their own lives. The question of what would you do for a million dollars generated much cultural controversy and conversation.
Critics didn't find much to recommend about the movie beyond its intriguing premise, and it currently sits at 35% on the Tomatometer. In his review, titled "Hook, Lyne And Stinker," David Ansen of Newsweek wrote that director Lyne whips up "…scenes utterly devoid of passion. But not once in the whole silly exercise does he approximate a genuine emotion." There was feminist backlash against the film as well, with critics objecting to the commodification of Moore's character. To add insult to injury, the movie was nominated for seven year-end Razzie Awards. Few movies in the 1990s more widely divided film critics and audiences.
The Waterboy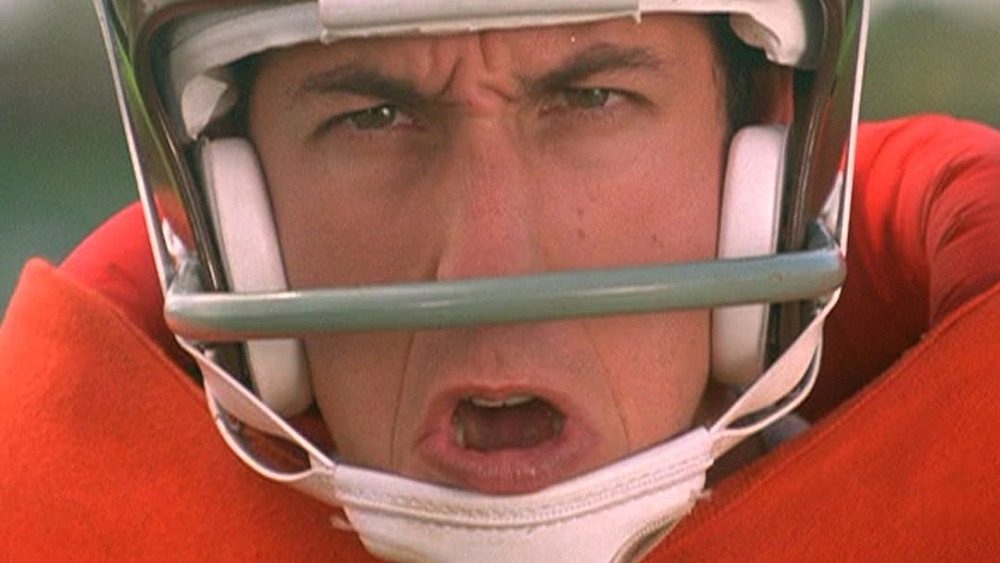 Saturday Night Live has minted a lot of movie stars, though perhaps none with as seemingly niche appeal as Adam Sandler. Comedians that specialize in funny songs don't usually end up making $20 million a picture — just ask "Weird Al" Yankovic. But bro comedies like Billy Madison and Happy Gilmore, which played to the fantasy that you can refuse to grow up and still get the girl, struck a nerve with '90s audiences. Critics also pointed out that Sandler's comedy seemed to give voice to a lot of male anger. The Waterboy, about a sad sack who becomes a football star, epitomizes this. Bobby Boucher venting his rage is a big part of the movie's appeal.
The Waterboy represented a quantum leap in the evolution of Sandler's popularity with fans, grossing more than $160 million, more than four times what Happy Gilmore had made just two years earlier (although it's worth noting that its box office success partially resulted from co-premiering with the trailer for Star Wars: Episode I, which drew fans craving a glimpse of a new Star Wars movie). Charting at only 34% on the Tomatometer, however, the movie failed to impress critics. Sandler would eventually gain critical respect for movies like Punch Drunk Love, Funny People, and Uncut Gems. But the initial critical consensus was that his movies were lowbrow and often offensive. Critics called The Waterboy "witless and utterly predictable" and "an unabashed wallow in the moronic humor of Adam Sandler."
The Bodyguard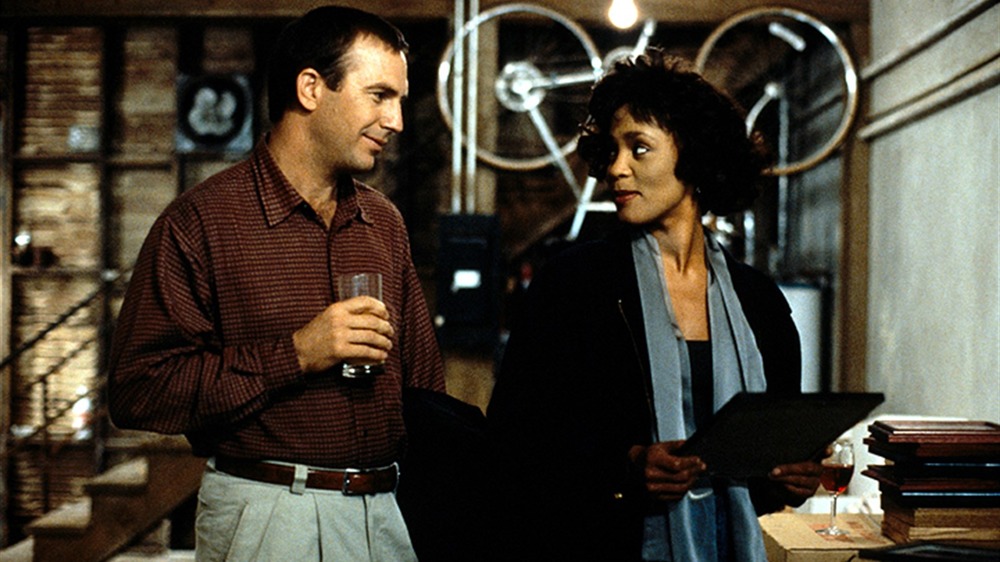 The Bodyguard was a movie sold on the strength of its stars, Kevin Costner and Whitney Houston — Houston plays a pop star and Costner her protector — as well as its all-time best selling soundtrack. At 33% on the Tomatometer, critics didn't like much else about it. Peter Rainier of The Los Angeles Times summed up the prevailing view: "Just about everything that can go wrong with this film does, and yet it's compulsively watchable (So is a train wreck)."
But Kevin Costner was a top five box office draw in 1992, coming off the mega-hit Oscar champion Dances with Wolves (which he also directed) in 1990, as well as the crowd- (but not critic) pleaser, Robin Hood: Prince of Thieves from 1991. His star would fall precipitously throughout the '90s with epic misfires such as Waterworld and The Postman, but in that moment, he was box office gold.
As for Houston, The Bodyguard may have been her cinematic debut, but she was hardly a showbiz neophyte. She was already a global pop star, with a number of multi-platinum albums and #1 hits under her spangled belt. It was her majestic voice that turned the elegant but simple Dolly Parton tune "I Will Always Love You" into one of the most cherished of all pop ballads, as well as one of the best-selling songs of all time. Together, she and Costner pushed the film past critical objections to more than $120 million at the domestic box office.
Home Alone 2: Lost in New York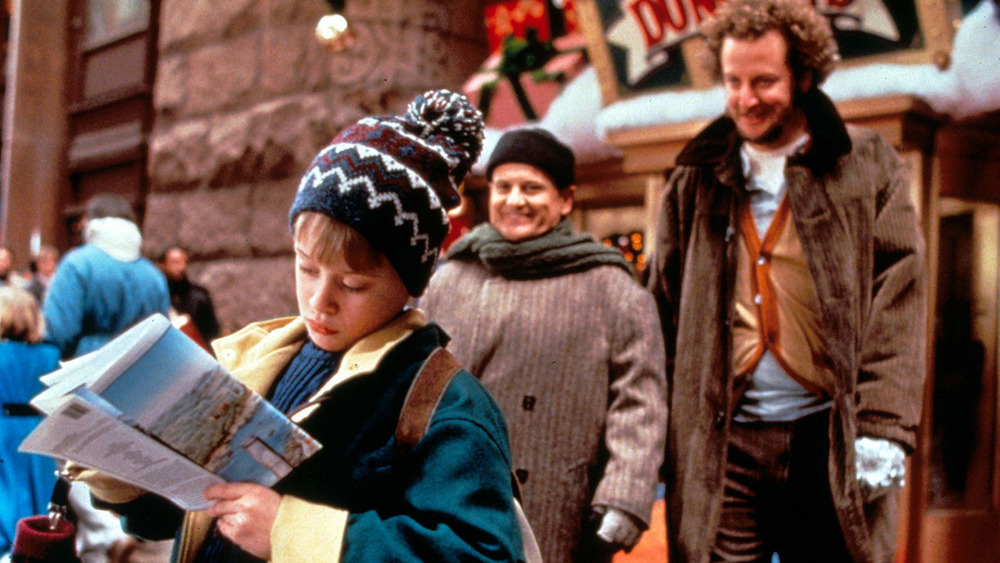 If there was ever an unexpected box office conqueror, it was the original Home Alone from 1990, directed by future Harry Potter helmer Chris Columbus. Made without stars for a measly $18 million, it grossed nearly $477 million in global box office. Audiences just went wild for the fresh-faced Kevin McCallister (ten year-old Macaulay Culkin) fending off a couple of inept burglars (Joe Pesci and Daniel Stern) at Christmas time. While it wasn't loathed by critics, they weren't especially impressed, not that it mattered to Fox, who ended up with one of the most profitable movies ever. A sequel was inevitable.
That inevitable sequel, Home Alone 2: Lost in New York, doubled down on much of what critics found uninspired in the first film, specifically the wild implausibility of the premise — this time Culkin's character winds up separated from his Florida-bound parents — and the schmaltzy sentimentality. Reviewers also found the follow-up more mean-spirited. In the Chicago Tribune, Dave Kehr wrote, "The pleasures here are entirely cruel, with an unhealthy concentration on the suffering of the victims," while Janet Maslin in the New York Times observed, "It's much more violent than the first film's comparable set of dirty tricks." (It currently sits at 33% on the Tomatometer). None of that mattered to holiday audiences, who turned out in droves for more Kevin McCallister, making the sequel — like the original — one of the top-grossing films of the year.
Hook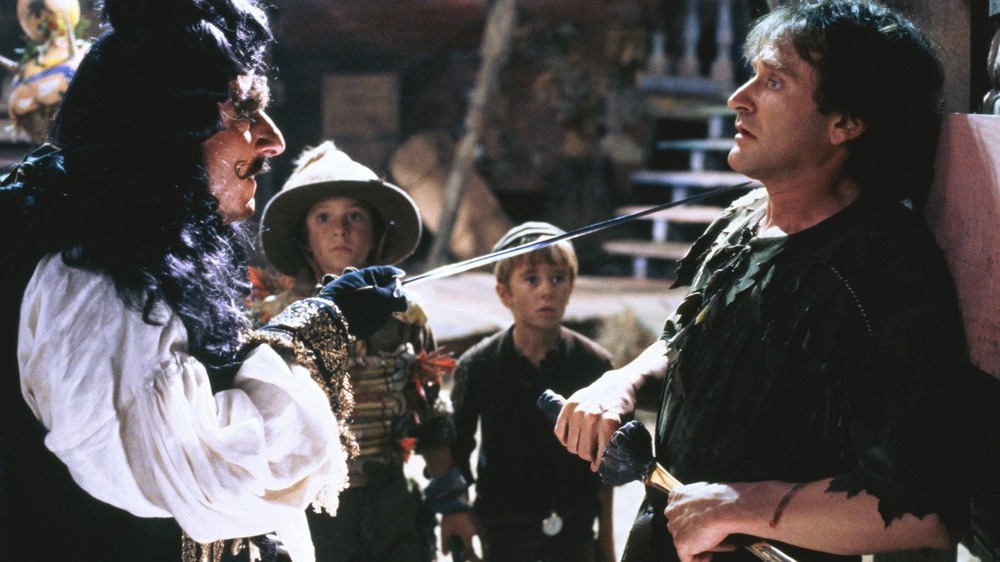 The premise seemed like it couldn't go wrong. Robin Williams, fresh off back-to-back Best Picture Oscar-nominated films in Dead Poets Society and Awakenings, was inspired casting as a grown-up Peter Pan who has to go back to Neverland so he can remember what's important in life (Michael Jackson had actually been up for the part at one time). Dustin Hoffman, as Captain Hook, was only a few years removed from his own smash hit Best Picture, Rain Man. And Julia Roberts, who had become one of the new darlings of cinema after the previous year's Pretty Woman, was Tinkerbell. Put them with one of Hollywood's most successful directors, and the result was… profoundly underwhelming, at least according to critics. What seemed like a can't-miss blockbuster became — along with 1941, Always and A.I. Artificial Intelligence — one of director Steven Spielberg's biggest misfires. Critics called it overstuffed, uneven, and forced, and today it has a Tomatometer score of 29%.
It made money — how could it not, with that cast and director? – although the grosses (just shy of $120 million) were a far cry from some of Spielberg's mega-hits from the 1970s and '80s. Still, audiences seemed to more or less like it, and the movie has maintained a following over the decades ("Light as a soufflé at first glance, Hook actually deals with some heavy themes," writes one admirer), even if Spielberg has confessed his own disappointment with the finished results.
The Flintstones
Adapting TV shows into movies has been as common as any other cinematic trend in the 21st century, but the practice didn't really begin in earnest until the early 1990s. The 1980s had given audiences Star Trek movies, The Untouchables, and a few others. But the early '90s saw studios seemingly mining their vaults for every bit of previously televised material, including The Addams Family, The Fugitive, The Brady Bunch, Coneheads, The Beverly Hillbillies, Mission: Impossible, and many others. Some of these were critical successes. The Fugitive, for example, became one of the most critically lauded films of all time, while critics immediately denounced others — such as the live-action version of The Flintstones – as ill-conceived debacles. The Washington Post called it "A $45 million design problem with 98 minutes of weak prehistoric jokes," while the Austin Chronicle opined that "Its story goes down about as easily as a platter of granite alfredo."
As is often the case with movies based on pre-existing intellectual properties, especially those for which viewers have great nostalgia, audience interest outweighed negative reviews, pushing The Flintstones to more than $130 million (good for fifth place in 1994). The pitch perfect casting surely helped. John Goodman and Rick Moranis already seemed a little bit like Fred Flintstone and Barney Rubble, respectively. Throw in the legendary Elizabeth Taylor and a young Halle Berry, and it was enough to escape the bedrock of critical derision and overcome its eventual rotten Tomatometer score of 22%.
Ace Ventura: When Nature Calls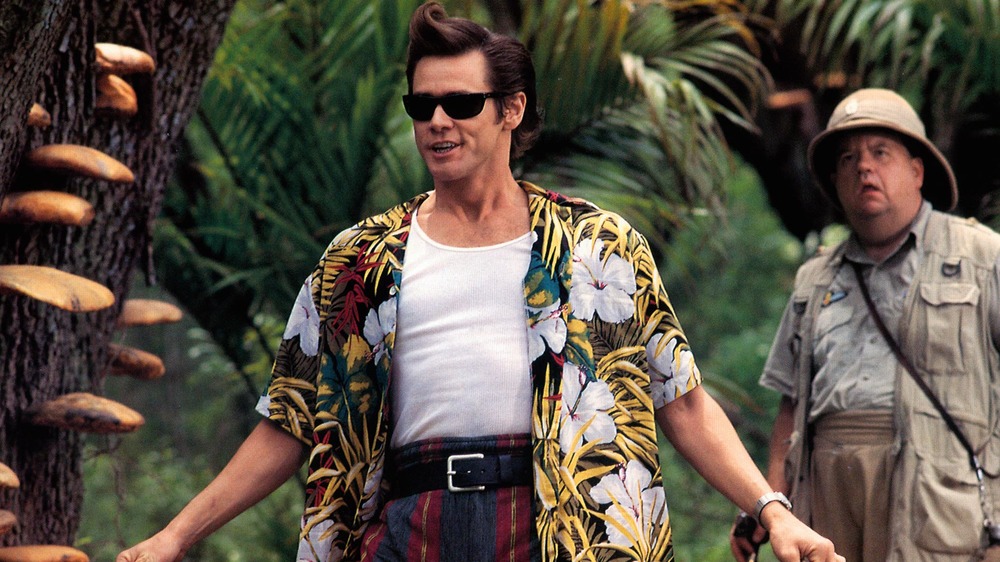 Saturday Night Live wasn't the only television sketch show minting movie stars in the '90s. In Living Color ran from just 1990-'94, but many of its cast members crossed over to success on the big screen, including Damon Wayans, Jamie Foxx, and Jennifer Lopez. The biggest success however, was Jim Carrey, who found instant movie stardom on the heels of the show. Carrey had acted in movies for a decade before the 1994 triple whammy of Ace Ventura: Pet Detective, The Mask, and Dumb and Dumber blew him into the stratosphere. Unlike Adam Sandler, the rubber-faced comic actually found critical along with commercial success right out of the gate. Reviewers and audiences both enjoyed The Mask and the Farrelly brothers' Dumb and Dumber – Ace Ventura, not so much.
But if the first movie was a critically reviled success, then the sequel, When Nature Calls – which sends the pet detective to Africa — was an even more critically reviled and bigger popular success, becoming the fifth biggest hit of the year. Audiences could evidently not get enough of Carrey talking out of his butt. Critics, on the other hand, wondered why the sequel didn't try to improve on the first movie. Where the original manages 49% on the Tomatometer, the sequel scores a paltry 25%. Janet Maslin wrote that the film "has enough schoolboy gags and pratfalls to keep Ace's least demanding fans awake, but it doesn't have certain basics — like a screenplay."
Patch Adams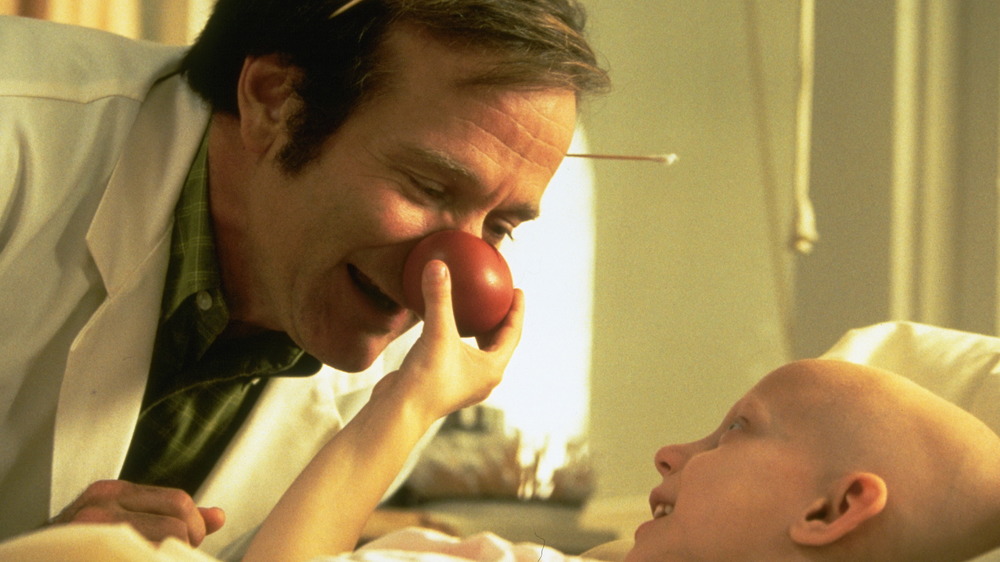 Have the films of any actor ever had a more up and down critical reception than those of Robin Williams? Every time his career seemed to be in jeopardy in the '80s and '90s with an absolute bomb such as The Survivors, Club Paradise, Toys, or Jack, Williams anchored an Oscar-nominated box office sensation such as Good Morning Vietnam, Dead Poets Society, Awakenings, Aladdin, or Good Will Hunting (Williams himself was nominated for four Oscars and won one). And yet those bad movies could be so bad — often because they were sentimental bordering on maudlin — with Williams finding support from neither critics nor audiences. One exception was Patch Adams, based on the true story of a doctor who used humor to treat his patients. One of Williams' most unabashedly sentimental movies, it was also one of his most popular, becoming the tenth-highest-grossing film of 1998.
Williams had just won his Oscar for Good Will Hunting a few months before Patch Adams opened, likely boosting the movie's appeal. Critics weren't having it, though. Joe Morgenstern of the Wall Street Journal wrote, "Like too many of Mr. Williams's recent movies, Patch Adams wastes the genius of a peerless clown." Time's Richard Corliss said "Comics who want to do Hamlet often end up, as here, serving big, sticky slices of ham." Sitting today at 22% on the Tomatometer, few blockbuster movies from the 1990s were more hated by critics and more loved by audiences than Patch Adams.