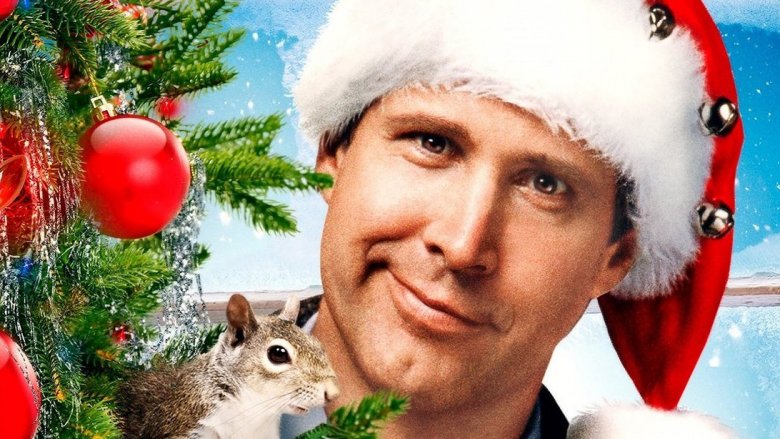 While its slapstick humor, strong language and raunchy jokes set it apart from most traditional "holiday movies," National Lampoon's Christmas Vacation has emerged as a modern Christmas classic in the years since its 1989 debut. The third film in the Vacation franchise, Christmas Vacation remains extremely popular today, and can usually be found on television every year during the holidays. Let's take a look back at the cast that helped make Christmas Vacation such a success, and find out what they've been up to since.
Chevy Chase – Clark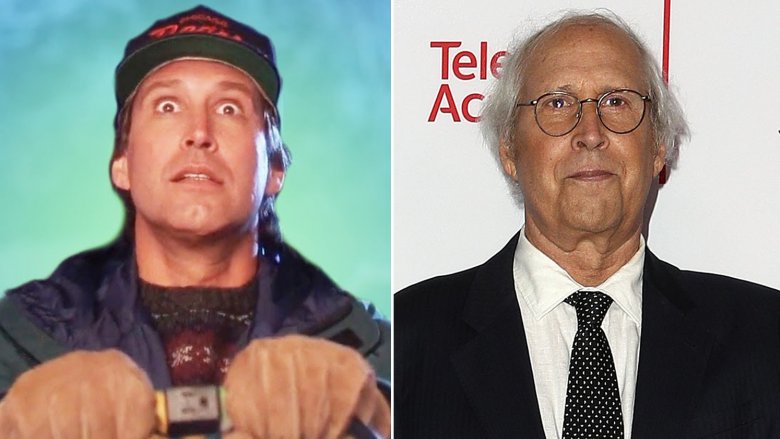 While Clark W. Griswold, Jr. (Chevy Chase) is generally a pretty optimistic and cheerful guy, he often goes overboard when it comes to arranging the ideal family gathering—which causes lots of problems when things don't go according to plan. In National Lampoon's Christmas Vacation, Clark tries to host the perfect holiday for his visiting relatives, but the festivities soon turn to chaos and disaster.
Before he became a household name as one of the original cast members of Saturday Night Live, Chevy Chase started his acting career by writing for and performing on The National Lampoon Radio Hour. Director John Hughes later cast Chase to play Clark in the 1983 film National Lampoon's Vacation. Chase reprised his role as Griswold in several sequels, including Christmas Vacation in 1989. Since then, he's appeared in a number of other movies and television shows—including Cops & Robbersons, Man of the House, Hot Tub Time Machine, Chuck, and Community. Chase stepped back into the role of Clark Griswold for a cameo appearance in the 2015 sequel film Vacation, and played a supporting role in the 2017 drama Dog Years, starring Burt Reynolds. He's also hopped into a few other small projects.
Beverly D'Angelo – Ellen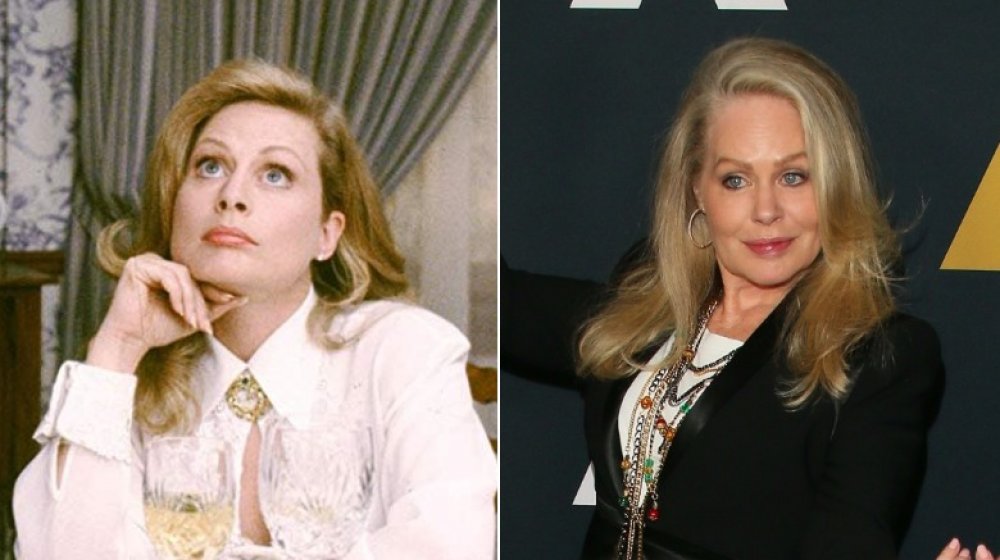 For Clark Griswold's long-suffering wife Ellen (Beverly D'Angelo), a successful Christmas isn't about perfectly cooked holiday meals or having the most impressive light display on the block. Level-headed and practical, Ellen simply wants to get through the holidays with no major disasters—so she does her best to rein in her husband when his single-minded enthusiasm and grandiose plans get out of hand.
Since Christmas Vacation, actress and singer Beverly D'Angelo has appeared in dozens of movies and television shows. Even after having twins at age 49 with her then-partner Al Pacino, D'Angelo's Hollywood career hasn't slowed down a bit. You may have spotted her in American History X, Law & Order: Special Victims Unit, The House Bunny, or as agent Barbara "Babs" Miller in the popular HBO series Entourage. Like Chevy Chase, D'Angelo went on to reprise her role as Ellen in all of the various Vacation sequels. In 2014, she reunited with Chase again for an ABC sitcom pilot, but the series was ultimately not picked up by the network. Her most recent projects include a recurring part in the USA drama series Shooter and supporting roles in the comedy films Frat Pack and The Unicorn.
Juliette Lewis – Audrey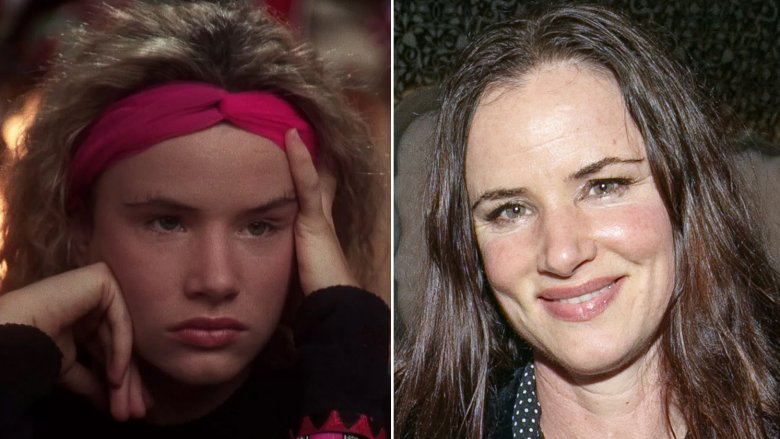 While Chevy Chase and Beverly D'Angelo played the parts of Clark and Ellen Griswold throughout all of the Vacation films, the two Griswold children were always recast for each movie. For 1989's Christmas Vacation, Juliette Lewis plays Clark and Ellen's teenage daughter Audrey—who is mortified at being forced to share a bed with her brother after their extended family arrives for Christmas.
Although Lewis had previously appeared in a few television shows and in a minor role in the 1988 sci-fi comedy film My Stepmother Is an Alien, her part as Audrey in Christmas Vacation helped put her on the map. Just two years later, she made waves as Danielle Bowden in the Cape Fear remake, for which she received an Academy Award nomination for Best Supporting Actress. Since then, she's appeared in many other films and television shows, including Kalifornia, What's Eating Gilbert Grape, Natural Born Killers, The Firm, and Wayward Pines. Lewis also has a successful music career as the lead singer of her band Juliette and the Licks. She's also appeared in the horror comedy Dreamland, the drama Anthem, and ABC's murder mystery Secrets and Lies.
Johnny Galecki – Rusty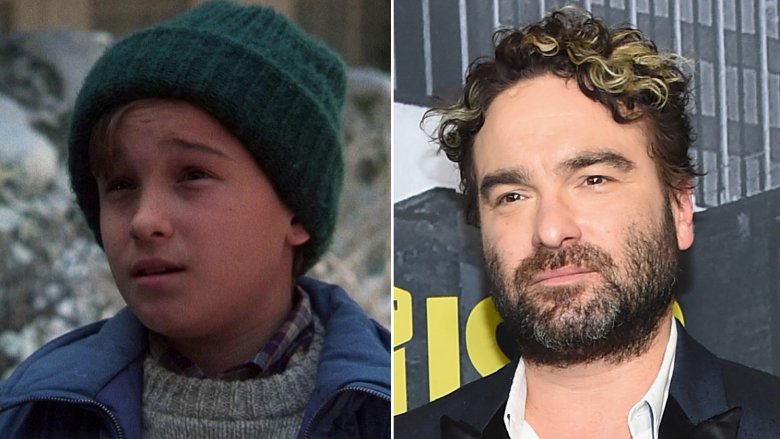 The Griswolds' son Rusty (Johnny Galecki) does his best to help his dad through the stressful holiday season, but he refuses to get involved in some of Clark's crazier ideas—like checking the thousands of Christmas lights stapled to their roof for a dead bulb, or helping Clark kill the squirrel that gets loose in their living room.
Johnny Galecki's part in Christmas Vacation came early in his acting career, but he soon rose to greater prominence on television with roles in American Dreamer and Billy. In 1992, Galecki landed his big break when he was cast as Darlene Conner's boyfriend David Healy in the long-running sitcom Roseanne. After Roseanne, Galecki transitioned to movies for a time—appearing in films like I Know What You Did Last Summer, Suicide Kings, and Vanilla Sky. Beginning in 2006, he starred as physicist Leonard Hofstadter in the massively popular sitcom The Big Bang Theory—a role which earned him great acclaim.
Diane Ladd – Nora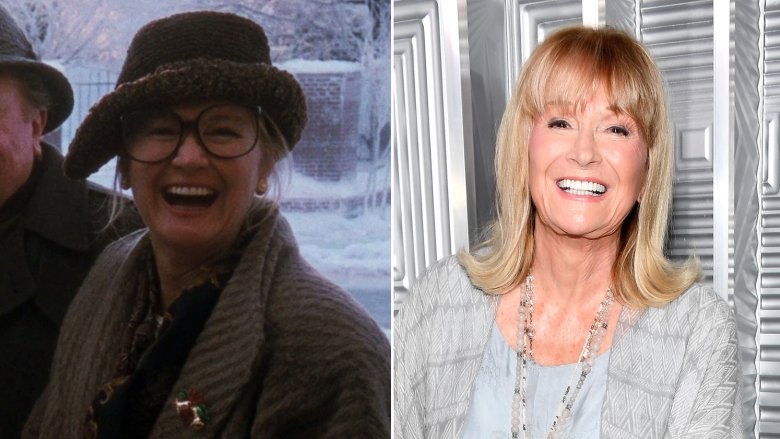 In Christmas Vacation, Clark's mother Nora (Diane Ladd) helps provide one of the more memorable moments of the film when a squirrel living in the Griswolds' Christmas tree gets loose in the living room and proceeds to chase the family around the house. Ladd was already an extremely successful and award-winning actress long before she appeared in Christmas Vacation, and she's continued to rack up accolades since. Ladd received Academy Award nominations in both 1990 and 1991, for her roles in Wild at Heart and Rambling Rose. She's been just as successful with television, receiving three Emmy nominations for appearances in Dr. Quinn, Medicine Woman, Grace Under Fire, and Touched By an Angel. Most recently, you can find her starring in the Hallmark Channel's drama series Chesapeake Shores.
Randy Quaid – Cousin Eddie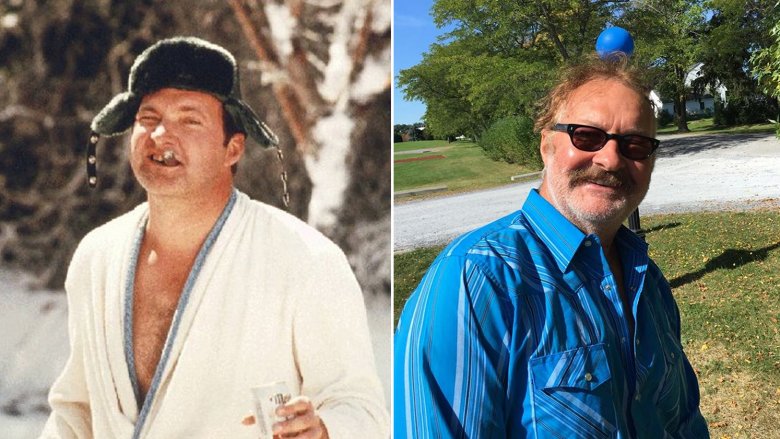 Cousin Eddie Johnson (Randy Quaid) makes an appearance in four of the Vacation films, but his antics during the course of Christmas Vacation make for some of the character's most hilarious and quotable moments—like when he dumps his RV's septic tank into the neighborhood storm drain. Although Eddie's exploits cause quite a bit of chaos, it becomes clear by the end of the film that his heart is (usually) in the right place.
While Quaid has repeatedly earned acclaim for dramatic performances, his most memorable roles have been quirky comedic characters like Cousin Eddie. He scored two big hits in 1996 as an Amish bowling phenom in Kingpin and an eccentric former fighter pilot in Independence Day. He later earned his third Emmy nomination with a role in the TV miniseries Elvis, and appeared as ranch boss Joe Aguirre in Brokeback Mountain. Since 2009, Quaid's acting career has essentially been on hold; he and his wife have been arrested on multiple occasions, and Quaid was banned for life from a stage actors' union. The couple fled to Canada in 2010, supposedly to avoid a shadowy group called the "Hollywood Star-Whackers." They were arrested again after returning to the U.S., but those charges were later dropped. At the time, Quaid told reporters he hoped to become a firefighter, but it seems his career plans have changed: in 2018 he appeared in the comedy Weight, his first movie in nine years.
Miriam Flynn – Cousin Catherine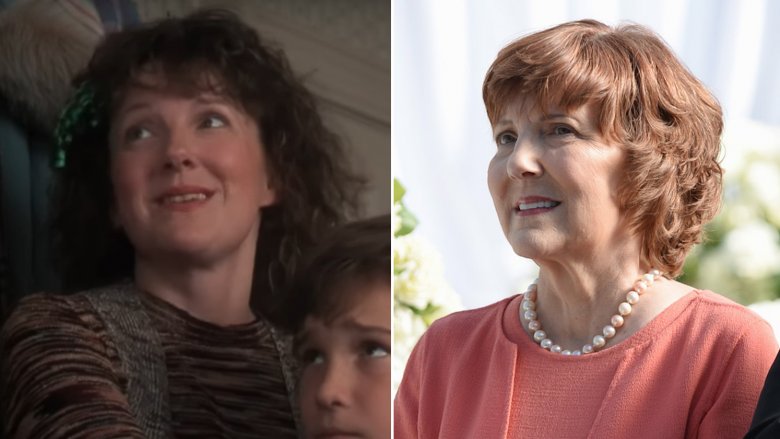 While Clark and the rest of the Griswold family are usually annoyed by Cousin Eddie and his often-drunken shenanigans, Eddie's unflappable wife Catherine (Miriam Flynn) clearly loves her oddball husband despite his erratic behavior. After starting her acting career with primarily television projects, Miriam Flynn landed her first National Lampoon role in 1982's Class Reunion, the failed sequel to Animal House. In 1983, Flynn made her first appearance as Catherine in National Lampoon's Vacation; like Randy Quaid, she reprised her role in three other Vacation films.
Since Christmas Vacation, Flynn has gone on to appear in dozens of movies and TV shows, including Malcolm & Eddie, Evolution, and Grounded for Life. Flynn is also a successful voice actor; she has provided the voice of "Grandma Longneck" in The Land Before Time animated franchise since 1997. More recently, you may have spotted Flynn in TV shows like Suburgatory, Liv and Maddie, and iZombie.
Cody Burger – Rocky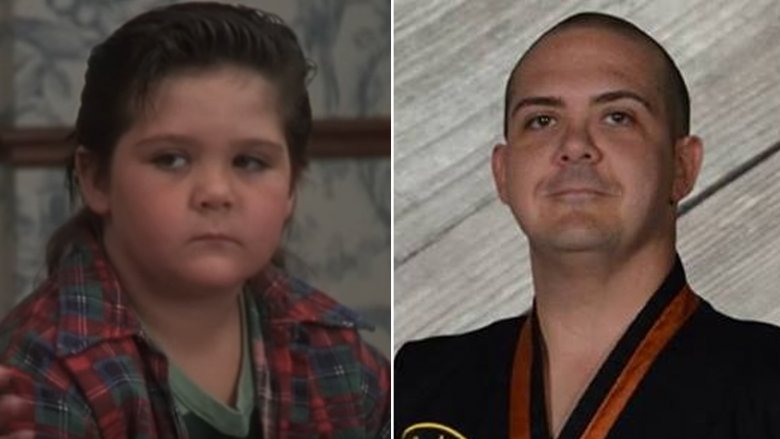 When Cousin Eddie and his wife Catherine show up on Clark's doorstep in Christmas Vacation, their five children from 1983's Vacation are nowhere to be found. Two of the older kids have good excuses, at least—one is in rehab, and the other is busy working in a traveling carnival. Instead, there are two new additions to the Johnson brood: Ruby Sue and her brother Rocky (Cody Burger).
Burger made his professional acting debut in Christmas Vacation when he was five year old. He went on to appear in a handful of other movies and television shows over the next few years, including Home Improvement and Forever Young, and his final role before retiring from Hollywood was in Disney's 1995 family dramedy Heavyweights—which has since gone on to become something of a cult classic. These days, Burger lives in the Tallahassee, Florida area with his wife and daughter, working as a Network Engineer and using his free time to earn a black belt in Taekwondo.
Ellen Hamilton Latzen – Ruby Sue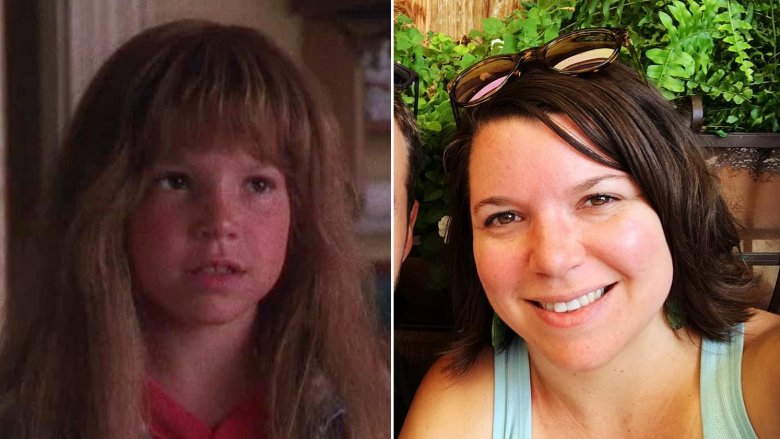 At just six years old, Ellen Latzen scored big in her very first audition when she was cast as the daughter of Michael Douglas and Anne Archer in the 1987 thriller Fatal Attraction. Despite having no formal training, Latzen's natural acting talents helped her land subsequent roles—including in Christmas Vacation, as the foulmouthed and formerly crosseyed Ruby Sue Johnson. Following her performance as Ruby Sue, Latzen only appeared in a few other productions—including a Broadway show—before retiring from acting in 1997 to focus on her education. Latzen earned a degree in fine arts and now lives in the Detroit area, where she works as the event director for the New American restaurant Otus Supply.
Nicholas Guest – Todd Chester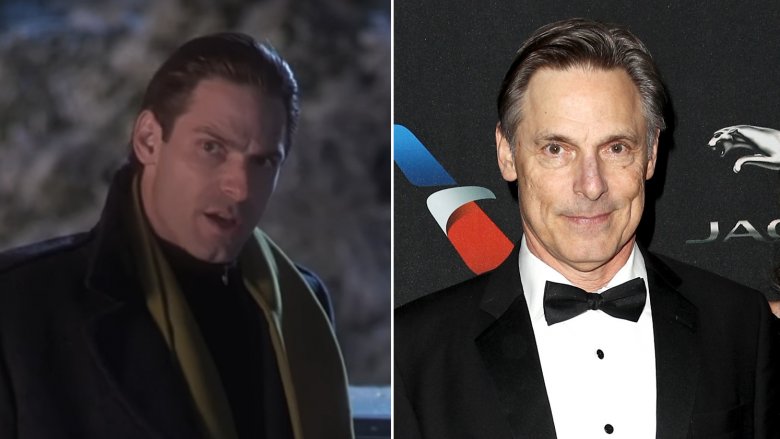 Throughout National Lampoon's Christmas Vacation, Clark Griswold's efforts to create an "old-fashioned family Christmas" inadvertently cause chaos in the structured and snobbish lives of his rich next-door neighbors, Todd Chester (Nicholas Guest) and his wife, Margo. In the late 1970s, Nicholas Guest decided to follow in the footsteps of his older brother Christopher by pursuing a professional acting career. Since then, Guest has racked up nearly 200 different credits on his Hollywood résumé. After his performance in Christmas Vacation, Guest went on to appear in dozens of other live-action productions, and also began a successful second career as a voice actor. Over the years, he's lent his voice to numerous characters in cartoons, anime, and video games—most recently in the animated series Dragons: Race to the Edge.
Julia Louis-Dreyfus – Margo Chester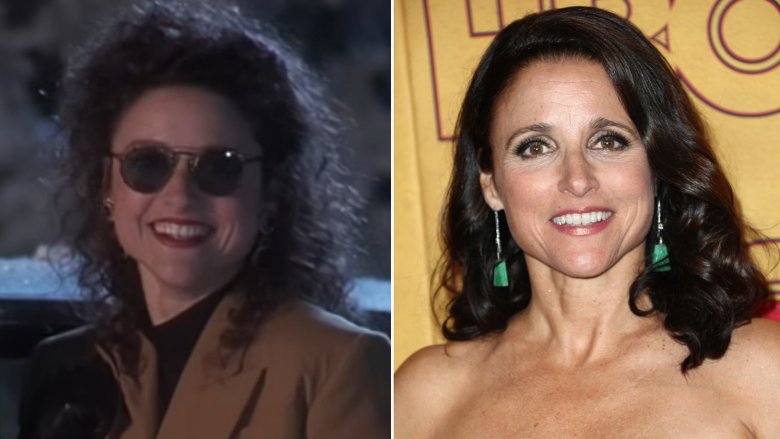 While Todd and Margo Chester (Julia Louis-Dreyfus) love to take digs at their neighbor Clark Griswold, only Margo has the guts to actually do anything about the chaotic situation next door when things finally come to a head. After launching her acting career in the 1980s, Julia Louis-Dreyfus found early success as a cast member on Saturday Night Live and the sitcom Day By Day. As Margo Chester in Christmas Vacation, Louis-Dreyfus essentially reprised her Day By Day role, playing a shallow and sarcastic neighbor in both parts. After Christmas Vacation, Louis-Dreyfus went on to even greater fame for her performance as Elaine Benes on NBC's beloved sitcom Seinfeld; in the years since, she's continued her professional winning streak, appearing in shows like Watching Ellie, Curb Your Enthusiasm, and The New Adventures of Old Christine. You can also spot her in the HBO satirical comedy series Veep—she starred as former U.S. Vice President Selina Meyer from 2012 to 2019.
E. G. Marshall – Art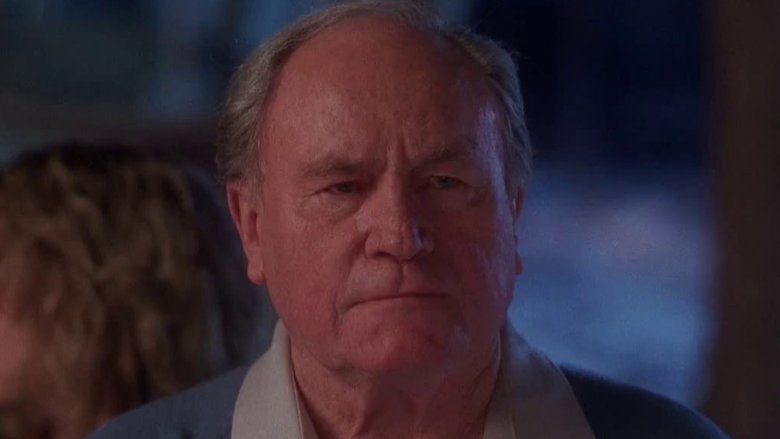 While Clark's dad offers him moral support throughout Christmas Vacation, Ellen's father Art (E.G. Marshall) has a more adversarial relationship with his son-in-law and seems to enjoy needling Clark about the many disasters that have plagued their Christmas visit to the Griswold household. E.G. Marshall started acting professionally in the late 1940s, appearing in over 150 films and television shows during the course of his career. You might remember him best from his starring role in 1957's Twelve Angry Men, or as the President of the United States from Superman II in 1980. After his role as Art in Christmas Vacation, Marshall appeared in more than a dozen films and television shows during the 1990s, playing the cantankerous Ev Hillman in the 1993 television miniseries The Tommyknockers, recurring as Dr. Arthur Thurmond in Chicago Hope, and starring alongside Clint Eastwood in the 1997 political thriller Absolute Power—which was his last onscreen appearance before his death in 1998.
Doris Roberts – Frances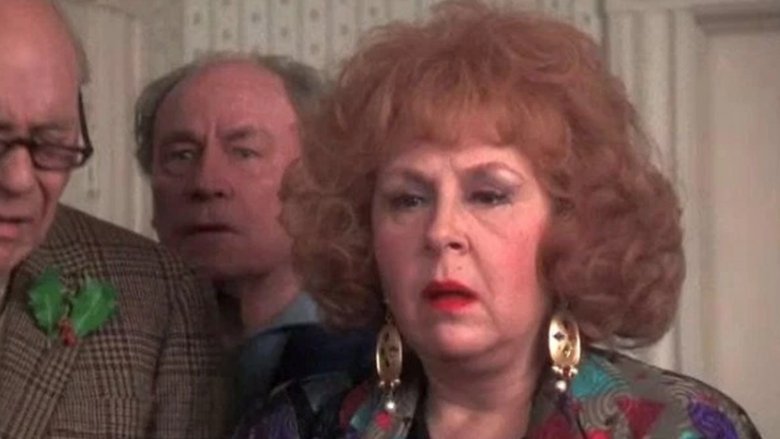 It's obvious from the way Clark interacts with his mother-in-law Frances (Doris Roberts) that he's not entirely comfortable around her, but Frances doesn't go out of her way to humiliate Clark the way her husband Art does. Roberts had already achieved quite a bit of success before appearing in Christmas Vacation through her roles in classic films like A Lovely Way to Die and The Taking of Pelham One Two Three, but she went on to even bigger fame later in her career. In 1996, Roberts landed the part of the saucy and sarcastic Marie Barone in the sitcom Everybody Loves Raymond, a prominent role that would earn her seven Emmy Award nominations (and four wins) during the show's nine-year run. Even though she was 80 years old when the series was cancelled in 2005, Roberts' career only accelerated from there. She went on to appear in more than two dozen other films and TV shows over the next decade, continuing to act regularly until she passed away in 2016 at the age of 90.
John Randolph – Clark, Sr.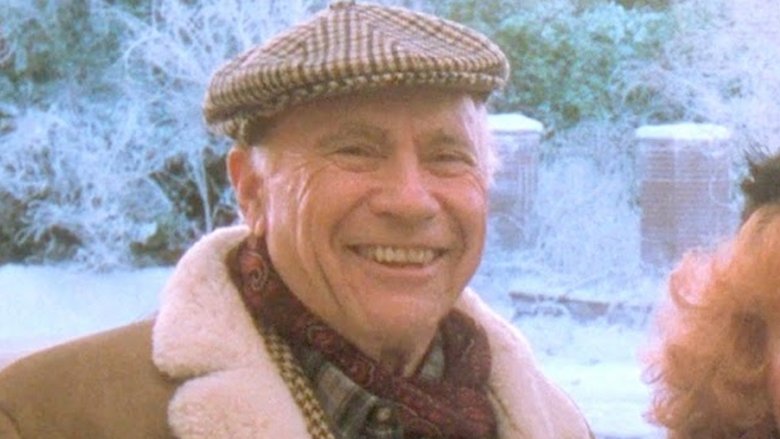 Throughout Christmas Vacation, Clark Griswold's attempts to provide a stereotypically "perfect" Christmas all fail miserably. Later, Clark finds out that his long-awaited Christmas bonus check is just a subscription to the "Jelly of the Month Club" and he finally snaps, delivering a profanity-laced tirade in front of his shocked family. Afterwards, Clark's father (John Randolph) helps him calm down by reminding him about what really matters—the love their family shares.
Despite being blacklisted from Hollywood for many years during the height of the anti-communism craze, John Randolph had a long and successful acting career spanning more than six decades, acting in nearly 200 onscreen roles and over 30 Broadway productions. After Christmas Vacation, Randolph continued to appear regularly in films and on TV; fans of Seinfeld may remember him as the first actor to play George Costanza's father, although he was later replaced in the role by Jerry Stiller. Before his death in 2004, Randolph also appeared in the 1998 romantic comedy You've Got Mail and in 2000's Sunset Strip.