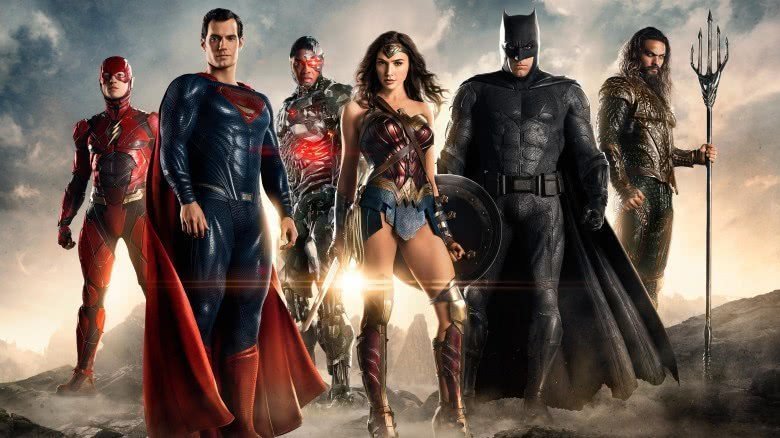 The DC Extended Universe — or Worlds of DC, as the interconnected film franchise is now officially known — has struggled in the past to find consistent creative success, but the company's comics have been battling Marvel for market share for decades, and that didn't happen accidentally. These are seriously iconic characters with no shortage of stories just waiting to be adapted for the big screen, and there's a large audience eager to watch them being told.
That's just one reason that despite the critical drubbing many DCEU movies have taken, this franchise is still making a lot of money — and Warner Bros. remains committed to establishing it further, with more than a dozen additional DC-derived releases in various stages of development right now. We've watched the Justice League come together, but that's only the beginning of Warners' plans for Worlds of DC domination. What do fans have to look forward to over the next half decade or so? Let's take a look at the upcoming DC movies that are going to blow everyone away.
Zack Snyder's Justice League (2021)
2017's Justice League should have been one of the biggest films of all time, but instead, it became the lowest-grossing entry in the DC Extended Universe to date, and most fans place the blame squarely on one man: Avengers director Joss Whedon, who took over and completely overhauled the project when original writer-director Zack Snyder was forced to depart midway through production due to a family tragedy. Fans (and even many of the flick's stars) lobbied for the release of Snyder's cut of the film for years — and next year, they'll get it. That's when HBO Max will debut Zack Snyder's Justice League, which viewers will have the option to watch either as a four-part miniseries or as a four-hour feature, sometime in 2021.
Snyder has already teased much of the goodness to come: a more fully-formed arc for Superman (and the appearance of his black costume), the restoration of Cyborg (Ray Fisher) as the movie's narrative heart, a new look for villain Steppenwolf (Ciaran Hinds), the appearance of his boss Darkseid (Ray Porter), and a totally revamped third act, to name a few of those goodies. Most importantly, though, Snyder has sworn that his version of Justice League will contain not a single frame shot by Whedon, who by some accounts re-shot up to 90% of the movie after he took over. The teaser trailer that Snyder dropped at FanDome (scored to the strains of Leonard Cohen's "Hallelujah") has us pretty much convinced that Zack Snyder's Justice League will be the version of the movie that fans deserve — and hopeful that, if it's as rapturously received as we think it will be, Justice League 2 could even be in the cards.
The Suicide Squad (August 6, 2021)
Despite introducing Margot Robbie's Harley Quinn, 2016's Suicide Squad was considered to be one of the DCEU's more disappointing early efforts; a wildly inconsistent tone, a final battle bogged down by poor CGI, and a poorly-received turn by Jared Leto as the Joker all contributed. But it did pretty well at the box office, and during writer-director James Gunn's temporary firing from Marvel's Guardians of the Galaxy franchise, DC struck while the iron was hot, securing him to mastermind a soft reboot of the property, titled The Suicide Squad.
This will, we're confident, turn out to be a genius move. Gunn has retained key players from the first film (such as Robbie, Joel Kinnaman as Rick Flag, and Viola Davis as Amanda Waller) and built his own stellar cast around them. They include David Dastmalchian (Ant-Man and the Wasp) as Polka-Dot Man, Steve Agee (Brightburn) as King Shark, Daniela Melchoir (The Black Book) as Ratcatcher, John Cena (F9) as Peacemaker, Idris Elba as Bloodsport, and Saturday Night Live alum Pete Davidson as Blackguard. Principal photography has wrapped on the flick, and although it was a tough shoot — Gunn lost his father near the beginning, and his beloved dog near the end — the director took to social media to call the experience "the most fulfilling time [he's] ever had making a movie."
The Suicide Squad will arrive simultaneously in theaters and on HBO Max on August 6, 2021.
The Batman (March 4, 2022)
Fans have been waiting a long, long time to get a glimpse of Robert Pattinson in action as the Dark Knight in The Batman, and at DC's virtual FanDome convention in August 2020, they finally got their wish. Writer-director Matt Reeves, who had previously promised that his film would be a dark, noir-ish work focusing on the early days of Bats' crime-fighting career (and playing up his skills as a detective), dropped a dark, brooding trailer that felt remarkably satisfying, considering that only about a quarter of the film had been shot when it was pieced together.
The spot focused heavily on Jim Gordon (Jeffrey Wright, who we can already tell will inhabit the role admirably) as he works a case involving a mysterious party with a seeming grudge against the Caped Crusader. This is Paul Dano's Riddler, of whom we also got a brief glmpse. There's also Zoë Kravitz's Catwoman, who appears to have her own clandestine agenda. Most significantly, we were treated to the sight of Pattinson's Bruce Wayne in full costume, both working with Gordon and beating the ever-loving crap out of a loudmouthed thug on a dark Gotham street.
Pattinson looks every bit as intense and batty as we'd hoped (and his Batman voice, growling "I'm vengeance" at the poor dude he just annihilated, is pretty darn good). A final shot of Wayne removing his mask to reveal his haunted, makeup-smudged eyes has us more convinced than ever that Reeves hired the right actor. Of course, there's room for more than one Batman in the DC Universe, but Bat-fans have to be pleased with how The Batman is shaping up.
The Flash (November 4, 2022)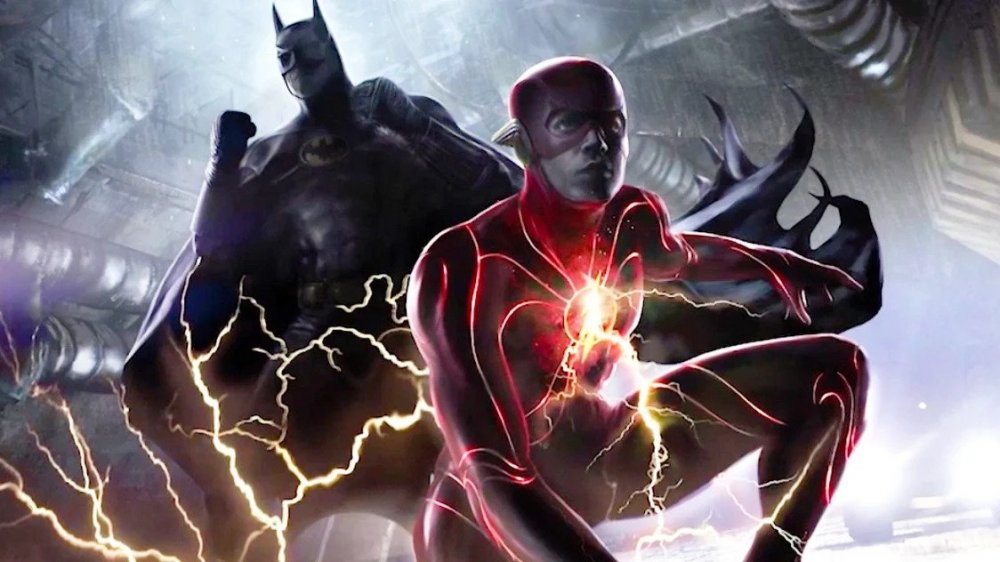 The long-awaited solo film for the Flash (Ezra Miller) has been cooking since long before the character made his first cameo appearance in 2016's Batman v Superman: Dawn of Justice. The list of writers and directors to have signed onto (and then departed) the project is as long as our arm — but since the film has been taken over by director Andy Muschietti (It), it has finally found itself on solid ground. Not only that, it's now shaping up to be nothing less than the key to how Warner Bros. and DC Entertainment will approach their entire movie universe going forward. As we've long suspected, the flick will take its narrative cues from the iconic Flashpoint story line — and as Miller's Scarlet Speedster skips across different realities, he will accomplish the seemingly impossible feat of uniting every DC property under one mind-bogglingly complex multiverse.
Miller's Barry Allen already met up with Grant Gustin's Arrowverse version in the CW's Crisis on Infinite Earths event, and The Flash will get even crazier with the crossovers: not only did Ben Affleck unexpectedly agree to reprise his role as the Bruce Wayne/Batman that Miller's Flash knows and admires, but Michael Keaton will also reprise his role as the version of the Dark Knight we saw in 1989's Batman and 1992's Batman Returns. One of those Waynes will even design a brand new streamlined suit for the Flash, and somehow, we get the feeling that there will be many, many more appearances by different live-action versions of DC characters. Screenwriter Christina Hodson, who penned the excellent Birds of Prey, all but confirmed as much at FanDome: "The cinematic multiverse is gonna be born out of this movie," she said. "It's born out of Barry's story."
Aquaman 2 (December 16, 2022)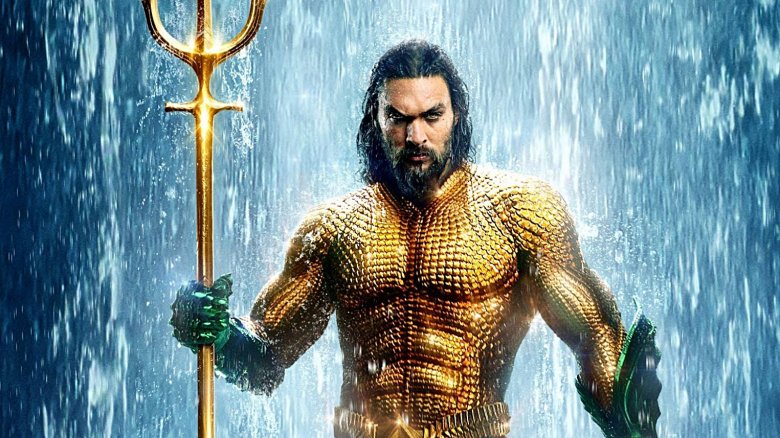 It wasn't really supposed to happen like it did. Arthur Curry, a.k.a. Aquaman, had been the butt of pop culture jokes for decades, owing to his seemingly lame power set (although fans knew this to not exactly be the case); shots had been taken at him on everything from Family Guy to Entourage, in which the very idea of an Aquaman movie was played for laughs. Jason Momoa's first appearance as the character in 2017's Justice League was received well, if not rapturously, and the movie itself underperformed severely at the box office.
But then a funny thing happened: James Wan's Aquaman, featuring Momoa reprising the role, became a smash hit, raking in over a billion dollars worldwide and becoming the highest-grossing film in the DCEU by a comfortable margin. It didn't take long for Warner Bros. to determine that they had a hot property on their hands, and in February 2019, it was confirmed that a sequel is in the works. The first film's co-screenwriter David Leslie Johnson-McGoldrick is already hard at work on the script, and Wan will be returning as a producer, although it's unclear if he will direct. As for Momoa, nothing is set in stone — but given his intensely charismatic performance and wholehearted commitment to the role, it's unlikely in the extreme that the project would be moving forward if he were not on board. Warner Bros. is apparently taking their time to make sure they get this one extra-right: Aquaman 2 splashes down in theaters on December 16, 2022.
Shazam 2: Fury of the Gods (June 2, 2023)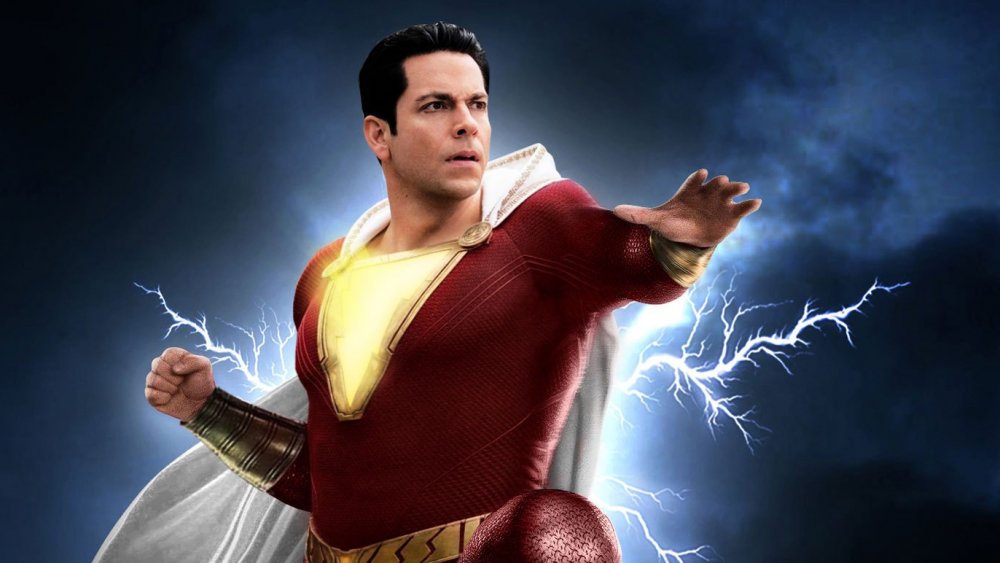 Having gained plenty of superhero-ing experience during the events of his 2019 solo vehicle, young Billy Batson will be ready (we hope) to take on Black Adam in the sequel, Shazam: Fury of the Gods. Of course, he may have a little help; you'll recall that at the conclusion of Shazam!, Batson was able to defeat Doctor Sivana (Mark Strong) by sharing his powers with his foster family, transforming them into Shazam-like heroes who will presumably have a significant role to play in the sequel.
The movie's mid-credits stinger revealed that Sivana, while currently imprisoned, is still a threat — and that he may be keen to team up with that scene's cute little talking caterpillar, Mister Mind, a… well, a space worm from Venus who is a heck of a lot more dangerous than that descriptor might make him sound. Batson will need all the help he can get with Black Adam in the picture, although there's always the possibility that Adam — being played by the Rock and all — will lean toward the "hero" side of his typical antihero depiction, and end up assisting Batson and family against the forces of evil. Shazam! was a heck of a lot of fun, but we all know that superhero sequels tend to go darker. It stands to reason, then, that whatever the nature of Adam's involvement, young Billy is going to have some growing up to do in Shazam 2.
Black Adam (TBD)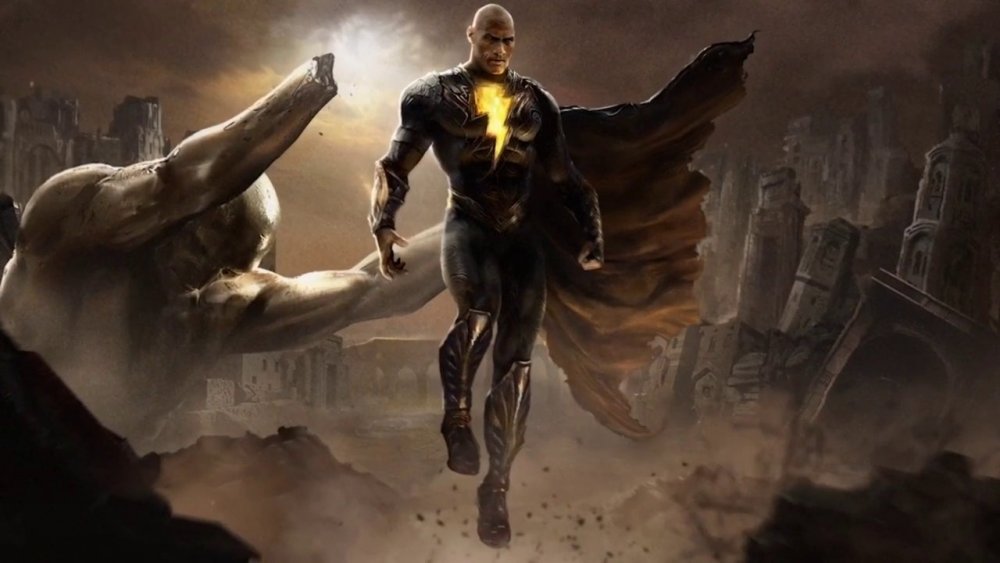 Dwayne "The Rock" Johnson has been keen to play Shazam nemesis and anti-hero Black Adam on the big screen for years, and ever since a solo flick featuring the character was officially confirmed way back in January 2017, details have been rather slight. That all changed at FanDome, where Mr. Rock presented some short video clips featuring concept art for the film, and revealing some absolutely scintillating characters that we can expect to show up.
The first clip assured fans that Black Adam will stick very close to the character's comic origins, from his beginnings as a slave in the fictional land of Kahndaq 5,000 years ago, to his rise as a powerful and feared despot, to his millennia-long imprisonment and eventual freedom. But it was the second clip that really got fans buzzing with the revelation that Black Adam will introduce the Justice Society to the DCEU as a band of heroes who are seemingly intent on helping Adam achieve his (as-yet undefined) goals, but who fail to realize that the insanely powerful anti-hero might not want their help — or consider what he might do to them if they get in his way.
Appearing in the film will be iconic DC characters Hawkman, Doctor Fate, Cyclone, and Atom Smasher — the last of which is the only one to be cast (that we know of), with To All the Boys I've Loved Before's Noah Centineo taking on the role. At FanDome, the Rock issued a jaw-dropping proclamation about the arrival of Black Adam into the DCEU: "The hierarchy of power in the DC Universe is about to change… As we all know, superheroes have to exhibit a little bit of restraint in taking care of the bad guys. [Black Adam] does not practice restraint. That combination makes him explosive, very dangerous and very likable, at least to me."
Green Lantern Corps (TBD)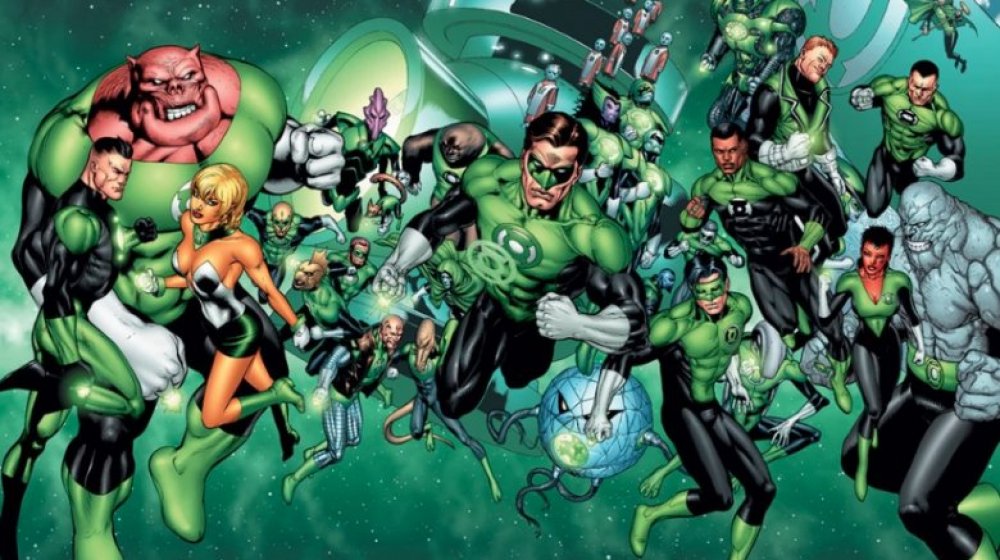 The Green Lantern Corps movie has been a long time coming. The project was announced way back in 2014, and an early version of the screenplay was labored over by scribes David Goyer (The Dark Knight) and Justin Rhodes (Terminator: Dark Fate) for years, with their work ultimately being deemed unsatisfactory. To the rescue came comics legend Geoff Johns, who was hired to rewrite the script from the ground up in 2019 — and while his work continues, there may be a slight complication.
Johns is also slated to contribute to showrunner Greg Berlanti's Green Lantern series, which is in the works for the HBO Max streaming service. While there's no word on whether the show will connect to the Green Lantern Corps movie in any way, it sure seems like that would make sense. At the moment, though, no character or plot details have been made available for either. Johns was to have delivered the first draft of his script to Warner Bros. by the end of 2019, so there should be some forward movement on it soon. It's even been posited that J.J. Abrams and his Bad Robot production company, which entered into an overall deal with Warner Bros. in 2019, might get involved with the film. It's worth noting, though, that no Green Lantern projects were announced in the initial unveiling of the partnership. For the time being, we'll just have to wait to see how the long-gestating project shapes up.
Justice League 2 (TBD)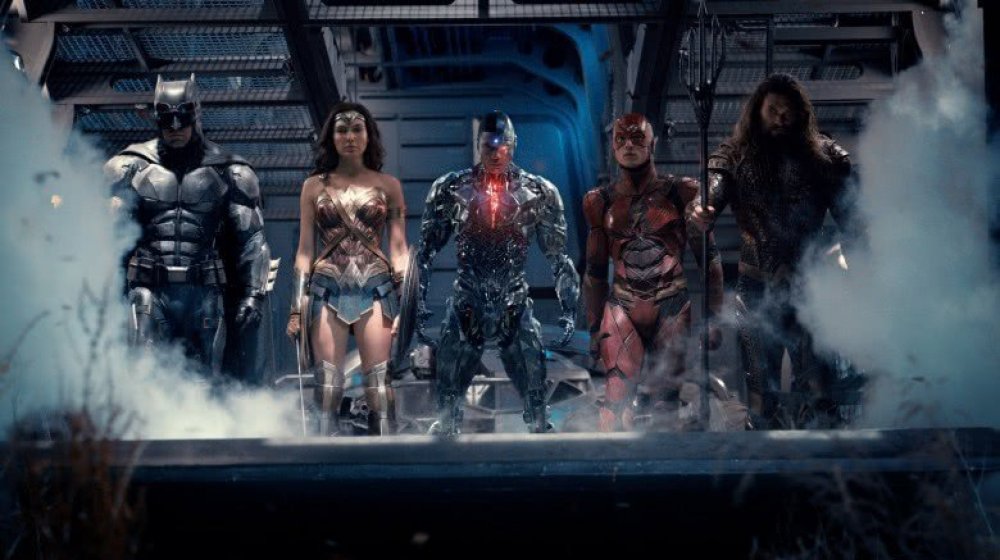 After Justice League became the highest-grossing "bomb" in box office history, any plans for a sequel were immediately shuffled off to the back burner — but that doesn't mean that Warner Bros. and DC Entertainment wouldn't revisit the possibility if Zack Snyder's Justice League were to totally blow the doors off. If it does, it just so happens that the filmmaker has confirmed he originally had a five-film arc (which included Man of Steel, Batman v. Superman: Dawn of Justice, Justice League, and two sequels) in mind, and it's just possible that some of those plans could be revisited in the future.
Snyder has teased that as he originally envisioned, Justice League 2 would have seen our heroes taking the fight to Darkseid (who, again, didn't even appear in Joss Whedon's cut of Justice League) on the planet Apokolips, only to suffer a crushing loss. The third film would have seen the team returning to an Earth taken over by Darkseid for their final stand, which would have involved the Flash creating a new timeline. In between, Snyder had planned for more solo films to arrive — such as Man of Steel 2 (which has been in a holding pattern for years), The Batman, and The Flash.
It's too soon to know just how the release of Zack Snyder's Justice League and its reception will affect the road map for the DC Extended Universe as a whole moving forward, but it's safe to say that even now, a Justice League sequel looks a heck of a lot more likely than it did even a year ago. Hopefully, Snyder will get the chance to bring his original vision — or at least some version of it — to fruition. His early DCEU films may have been divisive, to say the least, but he's certainly proven his dedication to the franchise, and his passion for its characters.
Man of Steel 2 (TBD)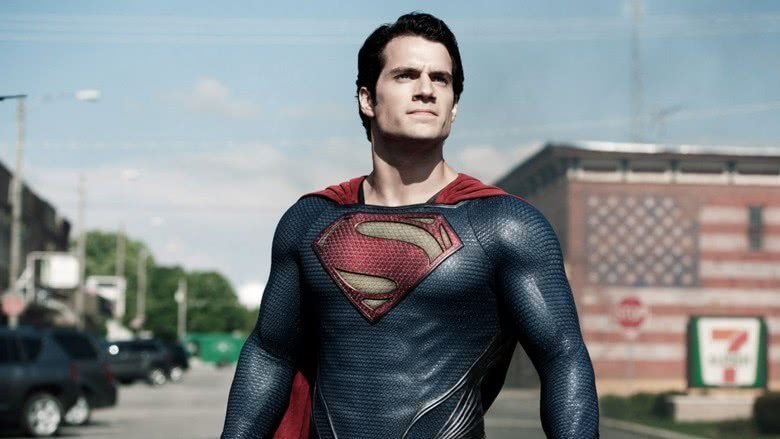 Perhaps no piece of superhero news has rocked the world of cinema quite like the rumors that actor Henry Cavill will be stepping down as Superman. In September 2018, news leaked that negotiations between Cavill and Warner Bros. had broken down over a cameo in Shazam!, leading to the actor removing himself from the role. Since then, Warner Bros. and Cavill's own rep have insisted that Cavill is still employed, though the star himself has played it coy, with a bizarre Instagram video being his only public response the situation.
While a script for Man of Steel 2 was confirmed as being in the works a while back, there's no telling how this potentially massive shakeup will affect the film's progress. Finding the perfect Superman is no small feat and it's hard to imagine the studio moving forward with this one until they have a replacement for Cavill (if Cavill really needs replacing at all, that is).
Justice League Dark (TBD)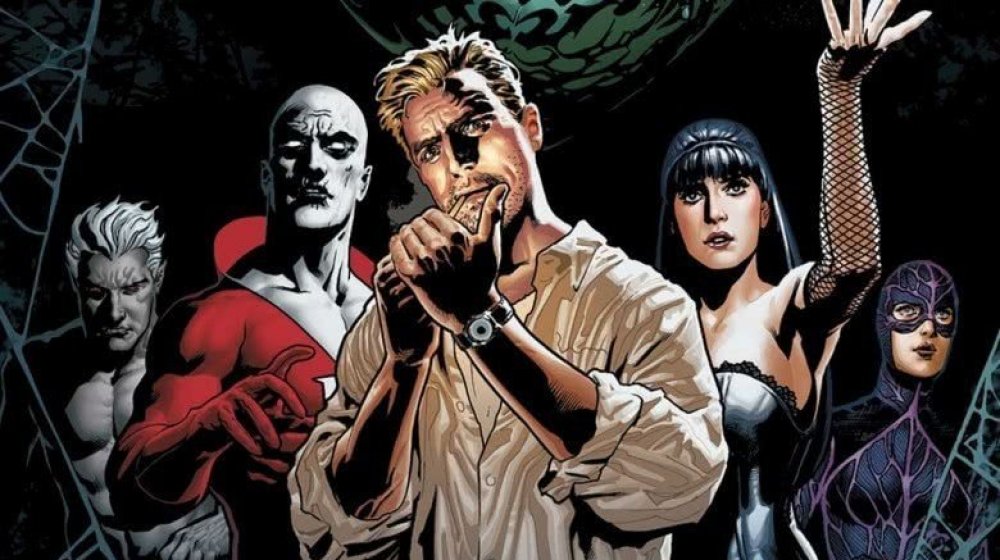 Justice League Dark, a potential feature film based on the team that includes such horror-themed characters as John Constantine, Zatanna, and Deadman, has been in various stages of development for an unreasonably long time. The great Guillermo del Toro was attached to write and direct as long ago as 2012, with the project being passed off to Doug Liman (Edge of Tomorrow) in 2016; after nearly a decade of no real movement on the film, fans were ready to give up. That is, until J.J. Abrams and his Bad Robot production company stepped in to save the day.
In January 2020, it was announced that Bad Robot will begin developing both feature film and television projects based on the property. Warner Bros. bringing on its hired guns to rescue Justice League Dark is a pretty strong indication that the studio was never willing to let it die on the vine, but at this point, we're still not sure what shape (or shapes) it'll take, and how long it'll take to get from the writers' room to in front of our faces. Also unknown: what team members will be involved, and whether or not the movie and/or TV series will tie in with the larger DCEU. We can finally say, however, that we should have some answers sooner rather than later — and after eight years of waiting for JLD to get off the ground, that can only be good news.
Untitled Nightwing film (TBD)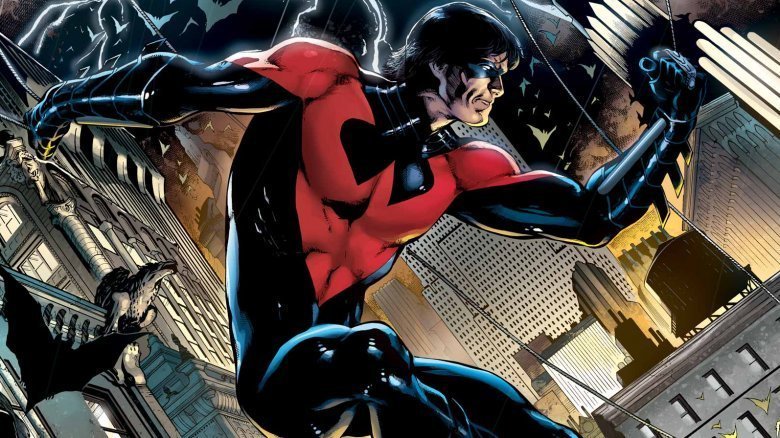 This long-mooted project may have been headed off at the pass by DC Universe. The streamer premiered Titans, featuring Dick Grayson/Robin (Brenton Thwaites) in a lead role, in 2018. Of course, the comics incarnation of Grayson eventually goes on to take up the mantle of Nightwing, giving him an identity independent of Batman, and it's this version of the character which has long been rumored to be getting the feature film treatment.
The project was first announced in early 2017, with The Lego Batman Movie director Chris McKay slated to helm from a script by Bill Dubuque (The Accountant), but since then, there has been complete radio silence from Warners. McKay offered a glimmer of hope for Nightwing in late 2018, when he was asked directly whether the feature was dead on Twitter. "No. You're going to have to wait tho," he said. "Keep hope alive. To paraphrase Dick Grayson: Nightwing lives. Always." We'll be waiting with bated breath to see whether Dick Grayson's solo vehicle actually makes it to production.
Untitled Batgirl film (TBD)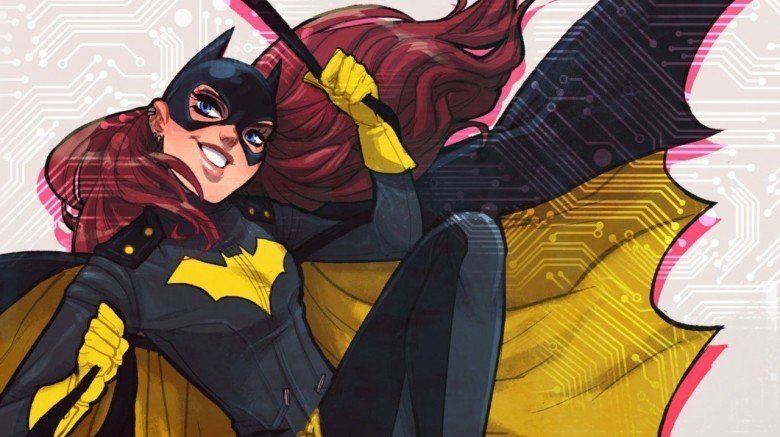 The saga of the standalone Batgirl may comprise the most visible shift in course of the post-Justice League DCEU. Avengers director Joss Whedon was announced to be in talks to write and direct the picture in 2017 based on the Barbara Gordon version of the character, but stepped down when he realized he "didn't really have a story." The film appeared to be on the far back burner until Birds of Prey emerged, leading to speculation that one of the potential spinoff characters that film could be introducing might be the Cassandra Cain version of Batgirl — a notion which gained more credence when Warner Bros. tapped Birds scribe Christina Hodson to resurrect the project.
Speaking with the Los Angeles Times, Hodson seemed to promise a distinctly Dark Knight-ish take on the character. "I'm really excited — because she's Batgirl! She's all the things I love about Batman," Hodson said. "I've always been more interested in humans than supernatural things and monsters. People are capable of profound good, but also profound evil. The things that people will do when you back them into a corner are amazing, terrifying, and wonderful at the same time, and it draws out these primal things in us — good and bad."
Lobo (TBD)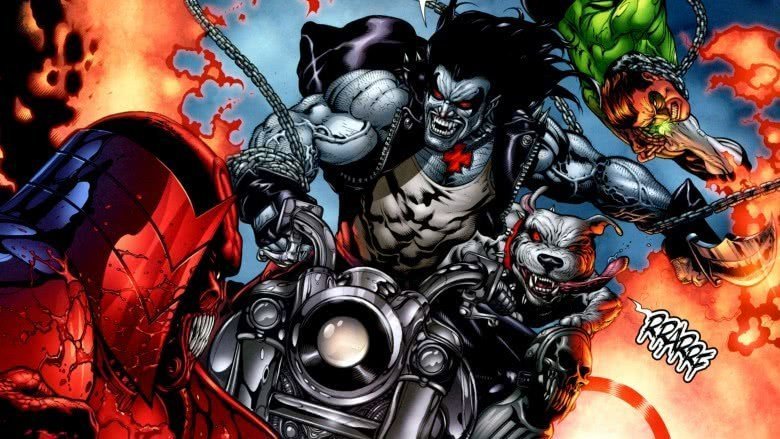 The idea of a feature film based on the near-unstoppable alien bounty hunter Lobo has been kicking around even before the DCEU's inception, with a Guy Ritchie-directed version (which was subsequently scrapped) discussed as far back as 2009. The project was revived as part of the DCEU slate in 2016, with San Andreas and Rampage director Brad Peyton set to helm from a script by Jason Fuchs, who contributed to the screenplay for Wonder Woman and has also been tapped to pen the Minecraft video game adaptation. It was rumored in early 2018 that none other than Michael Bay was being eyed to take the reins, and Fuchs was still reported to be working on the script.
As is becoming a theme with the DCEU, however, the television side of things has threatened to intervene. The second season of the Syfy series Krypton features Irish actor Emmett J. Scanlan taking on the role of Lobo, leading some observers to speculate that the character's feature film prospects had dimmed — but there's been no official word from Warners, so a starring vehicle for the ultra-violent baddie could still be in the cards. Once again, the name of the game is "wait and see," but if there's one thing we know about Lobo, it's that he never quits.
The New Gods (TBD)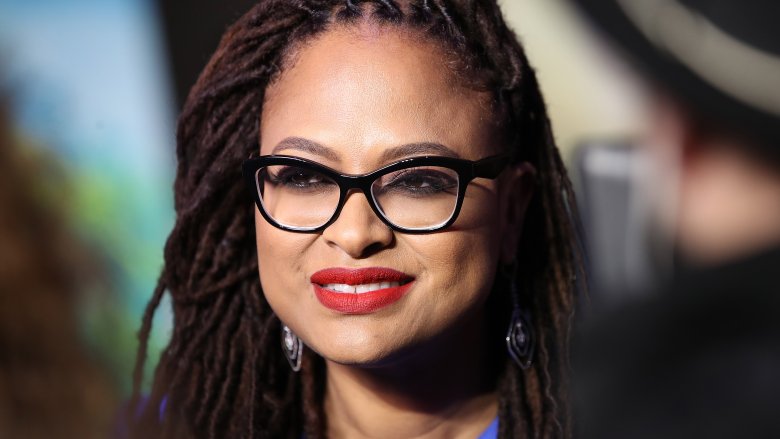 Oscar nominee Ava DuVernay is set to blow everyone away with DC's The New Gods. DuVernay, who became the first African-American woman to direct a movie with a budget over $100 million when she made Disney's A Wrinkle in Time, will direct the film, based on the comics from legendary creator Jack Kirby as part of his "Fourth World Saga," which he created after leaving Marvel for DC in the early 1970s.
The New Gods tells the story of a war between two alien planets — the picturesque New Genesis and the ghastly Apokolips. The war spills over to the earth when Darkseid, who rules Apokolips, learns that humans are the key to solving the Anti-Life Equation, which would allow him to control every living thing in the universe. It's unclear which characters will be included, although DuVernay has previously said that Big Barda, who plays a key role in the comics, is her favorite superhero of all time for "many reasons."
Blackhawk (TBD)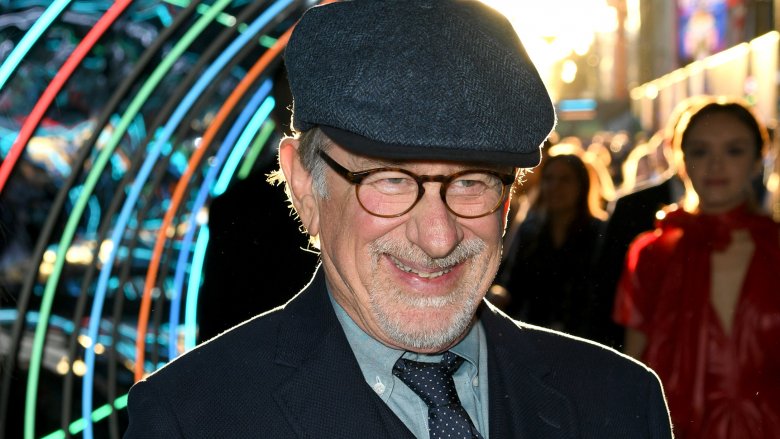 DC nabbed an Oscar winner for their planned Blackhawk film. Steven Spielberg, who has taken home three Academy Awards over his expansive career, will produce and likely direct a film based on Blackhawk, the enigmatic leader of a international squadron of heroic pilots who take on the Nazis during World War II. The Blackhawk character debuted in 1941's Military Comics No. 1 and was originally published by Quality Comics before DC acquired it in 1956.
The character, who was co-created by Will Eisner, Bob Powell, and Chuck Cuidera, headlined a number of best-selling comics in the 1940s. His World War II background makes him a great fit for Spielberg, who earned an Oscar and a number of other accolades for his work directing the World War II-based drama Saving Private Ryan. He's bringing on Indiana Jones and the Crystal Skull and Jurassic Park writer David Koepp to pen the script.
Supergirl (TBD)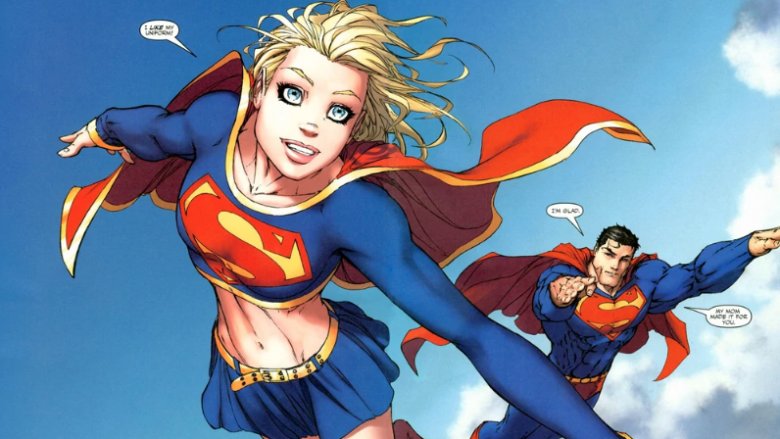 The DCEU's version of the Man of Steel may be a bit up in the air (no pun intended), but one project that Warners is reportedly high on is a starring cinematic vehicle for his cousin Kara Zor-El, a.k.a. Supergirl. The character is enjoying a high profile thanks to the success of her TV series set within the CW's Arrowverse, and with the MCU's Captain Marvel arriving in 2019, the time seems right for the DCEU to introduce its own awesomely-powered female lead.
Little is known about the in-development project other than its screenwriter: Oren Uziel, who penned 22 Jump Street as well as The Cloverfield Paradox. The rumor mill has suggested that the project could be set in the '70s, in an alternate timeline which sees Kara arrive on Earth before her cousin, in order to set the film version of the character apart from her TV incarnation. Uziel has been at work on the script since August 2018, so more details are sure to surface sooner rather than later.
The Trench (TBD)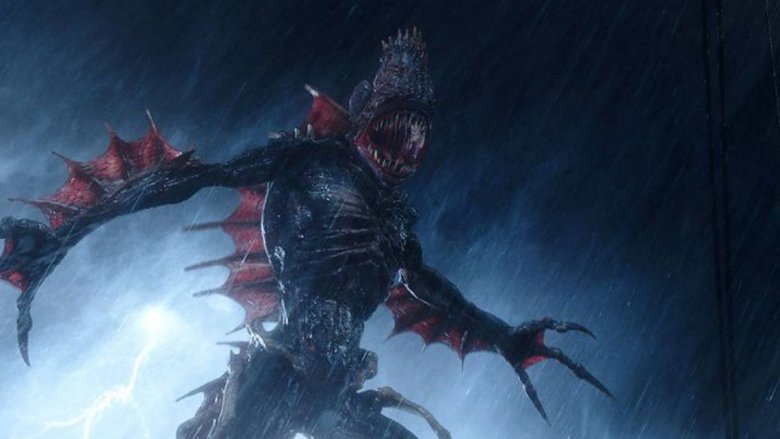 Director James Wan may be known as a horror maestro — he's the driving force behind the Conjuring Universe, not to mention the Saw and Insidious series. But he acquitted himself nicely, following up a mega-successful turn as director of Furious 7 by delivering the DCEU's first billion-dollar success with 2018's Aquaman. One scene in that otherwise relatively lighthearted film betrayed Wan's horror roots: Arthur and Mera's detour through the Kingdom of the Trench, where they came under attack by carnivorous beasties straight out of one of the director's blood-soaked fright flicks. Interestingly, the terrifying world depicted in this scene will be expanded to feature length in The Trench, a spin-off being scripted by freshman screenwriters Noah Gardner and Aidan Fitzgerald.
Wan will executive produce the film with Peter Safran, who revealed to The Hollywood Reporter that he had designs on getting the flick greenlit even before Aquaman's blockbuster performance. "We always, even from the early concept art days, loved the idea of a Trench movie," the producer said. "Then, when audiences embraced it in the movie itself the way they did, particularly that ant farm shot where the camera follows the Trench [creatures] following Arthur and Mera down into the deep, we just knew that we had something very special there and we knew what that movie should be. And consequently, I suspect that that's one that will come out significantly before Aquaman 2." If you like a little blood-curdling terror with your comic book adaptations, this is one flick to keep your eye on.