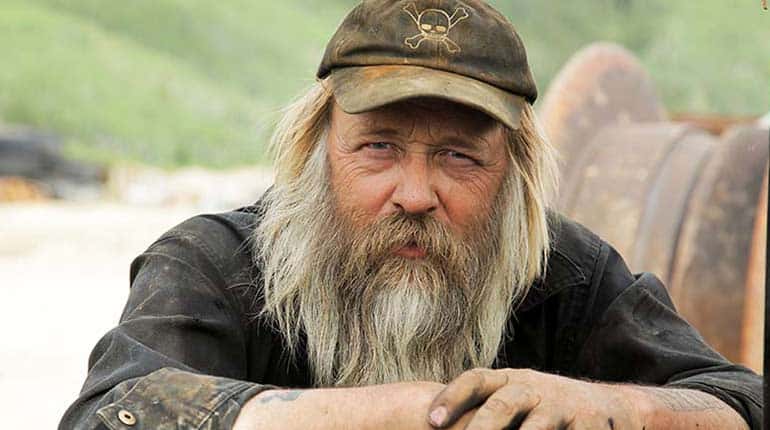 Fans of The Discovery Channel's Gold Rush can't help but love one of the show's stars Tony Beets. The bearded Dutch Canadian doesn't mince words and his drive to succeed is obvious. The reality show follows several family run mining companies as they search for gold in Canada's Klondike region. The show follows the companies' struggles as they try to collect the most gold and reach their goals. They deal with weather, struggling equipment and egos. Certainly the person that stands out the most is the outspoken Tony Beets.
Here are 10 things you didn't know about Tony Beets.
1. He's Dutch
Tony Beets was born in Wijdenes, Netherlands on December 15, 1959. He was raised on a farm and milked cows during his early life. He and his wife moved to Dawson's Creek, Canada in 1984. Tony worked as a farmer, in construction, as a machine operator, and on oil pipelines.
2. Gold Fever
Eventually Tony Beets was drawn to finding gold. He began working in gold mines in Canada's Yukon and soon became successful. He's now one of the biggest gold miners in Canada and owns the Tamarack Mine and Paradise Hills. The Tamarack Mine is one of the most successful mining operations in the Klondike. Beets also owns and leases out the Scribner Creek claim which is featured in Gold Rush.
3. Gold Rush Claims
Tony Beets has been a regular cast member on The Discovery Channel's Gold Rush since Season 2. The series follows his gold mining efforts at Tamarack Mine and other places. Tony also leased the Scribner Creek claim to Parker Schnabel's mining company in Season 4.
4. Gold Rush Season 2
Tony Beet's first appearance on Gold Rush was in Season 2 in 2010. During his first appearance, Tony was an advisor to the other cast members on how to find gold. He told Todd Hoffman that drilling test holes was the secret to successful mining. Many of the other drilling families look to Tony Beet for advice since he's been in the business so long and is a successful gold miner.
5. Dredging
Tony Beets believes that the classic method of dredging is the future of gold mining. In Season 5 of Gold Rush, Tony was trying to move a 75 year old Dredge from Clear Creek to his claim on the Indian River. This was not an easy feat as the claim was more than 150 miles away. He purchased a second floating industrial Dredge for $1 million.
6. Controversy
Tony Beets is strong headed and dedicated to his career as a gold miner. While his personality has helped him become successful, he can also be difficult to work with. Although he employs many local miners, his employees have a high turn over rate. Many leave because they find Beets difficult to work with. Also, in one episode of Gold Rush, one of Beets' dredge ponds was set on fire with gasoline. One of his employees had to pay a fine of $1,725.
7. Popularity
Tony Beets is one of the most popular cast members on the realty series Gold Rush. Despite his sometimes difficult personality and his heavy use of expletives, most of the cast and crew look up to Beets. He's been in the business a long time and has a lot of knowledge. He's also been and remains successful. He's a good gold miner and a good businessman. Fans of the show Gold Rush love watching Tony Beets.
8. Tony Peep
In his native Netherlands, Tony Beets is known as "Tony Peep". This is a play on the fact that Tony is often bleeped out on Gold Rush. His language is often saucy and Gold Rush's producers and editors often have to bleep out much of what Tony says. Tony's a strong headed man yet his dedication shows through in his job and on the show.
9. Family
Tony and his wife Minnie have been together for more than thirty years. Tony and Minnie began dating when they were in their twenties and married after a few years. They have four children, Monica, Bianca, Mike and Kevin. They had a daughter, Jasmine, who passed away in 1992 when she was just 2 months old. During the season, Minnie does the books at Paradise Hill. She also worked in home health care. The Beets family lives in Arizona during the off season.
10. Net Worth
Tony Beets and his family have a net worth of $5 million. Most of his wealth comes from gold mining. He also earns about $25,000 an episode of The Discovery Channel's Gold Rush. In addition to owning several Yukon gold mines, Beets and his family own a home in Arizona.