If you can't get enough of the costumes on Bridgerton, you've come to the right place.
Netflix just released a behind-the-scenes video that's solely dedicated to the fashion seen on the popular series. Not only did the designers custom make every piece, but they also combined modern elements with classic silhouettes.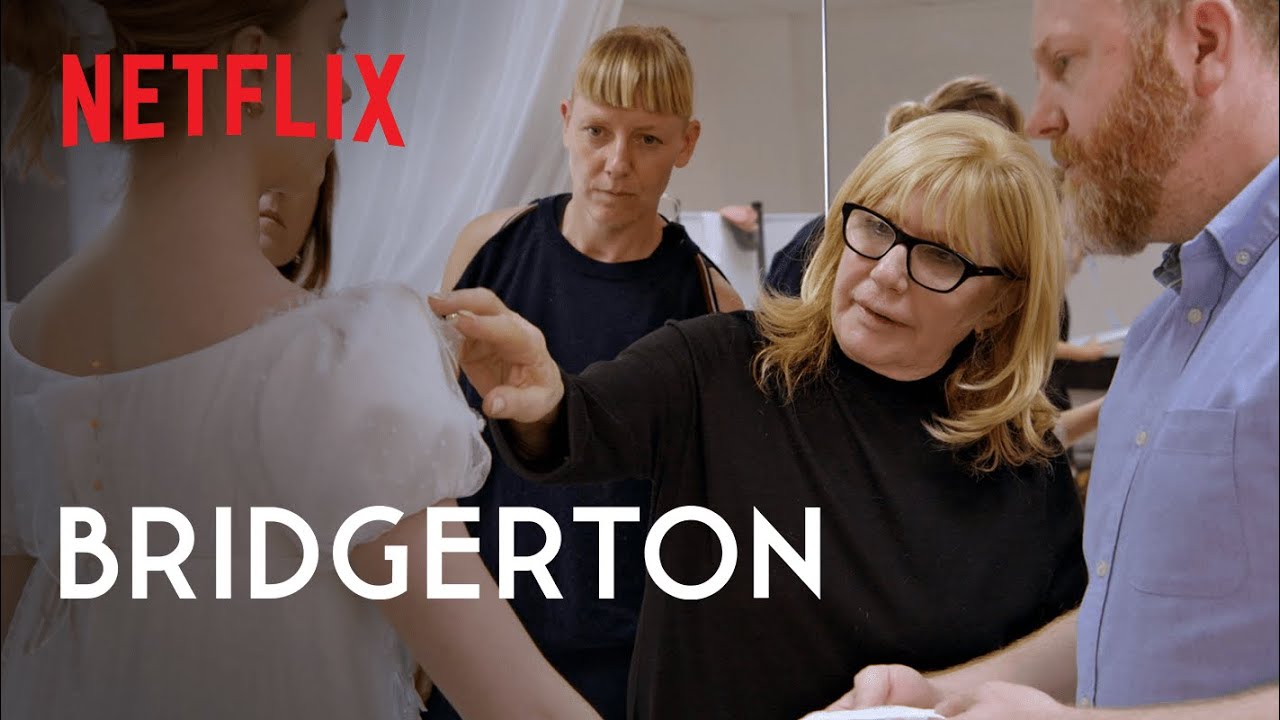 The clip begins with an introduction to Bridgerton's costume designer, Ellen Mirojnick, who had a clear vision for the Netflix series. "This interpretation of 1813 needed to be an overview of how we can add modern elements to it," she says. "We've made it more luxurious and more sumptuous, and we've introduced a modern color palette but really tried to stick to the basic foundation of the 1813 silhouette."
Claudia Jessie (who plays Eloise Bridgerton) also discusses the show's color palette and how it reflects each of the families. "The main thing I enjoy about it is the bravery, I think, of the design of the costume," she explains. "The family have quite a muted pastel palette, which is lovely juxtaposed with our beautiful Featheringtons and all their bright colors."
Golda Rosheuvel (who portrays Queen Charlotte) goes on to describe how the show's fashion influenced her acting. "We want it to be a period drama like you've never seen before," she says. "The kind of remit for the queen was she didn't have any continuity. So, every single shot that you see her in, she's in something different, so that drove a kind of character choice, as well, about the gaudiness of the society."
Unfortunately, the fashion seen on Bridgerton isn't available in your average department store, since each item was specifically made for production. "I think there are close to 7,500 pieces of wardrobe just made for Bridgerton," series creator Chris Van Dusen says. "Everything you see is bespoke. Everything you see is made for the show. Nothing comes from a costume house."
BRB, re-watching all eight episodes of Bridgerton.
Want Netflix's top shows sent right to your inbox? Click here.