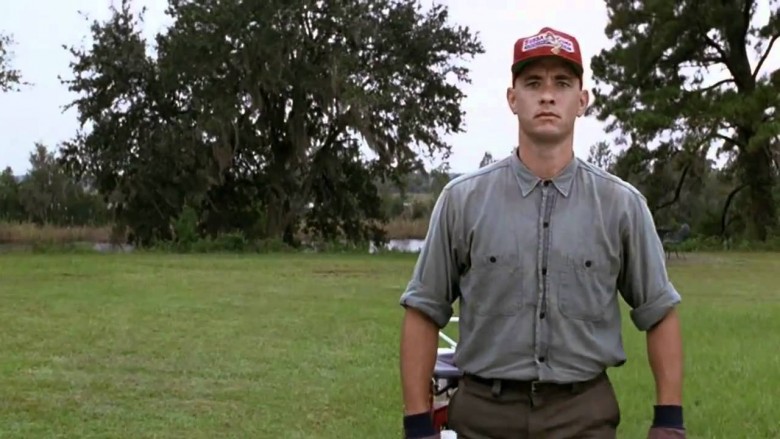 Forrest Gump was the biggest film of 1994, winning six Oscars, forever establishing a box of chocolates as one of the most mysterious objects in the known universe, and using cutting-edge special effects to offer audiences a new perspective on some of the most pivotal moments in modern American history. Millions of film fans hold special places in their hearts for Forrest, Jenny, Lieutenant Dan, and the rest of the movie's unforgettable characters, but what happened to the members of the ensemble cast that made Forrest Gump so famous? We've taken a look back at more than 20 years of film and TV credits to find out what these stars have been up to ever since.
Tom Hanks/Forrest Gump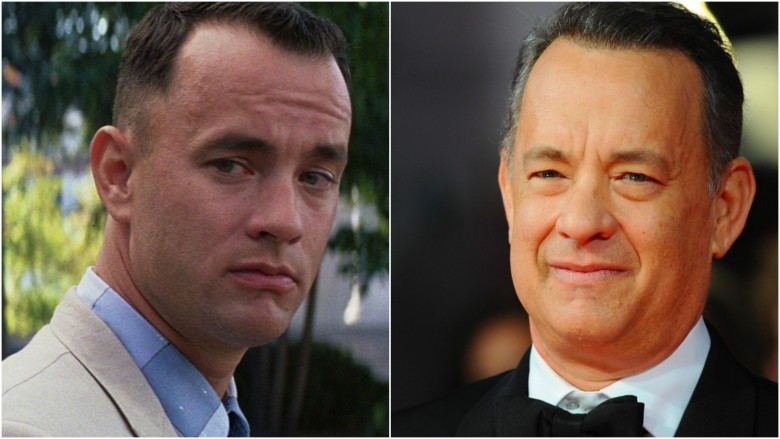 Let's start with the obvious: Tom Hanks, already an Oscar-winning mega-star when he played Forrest Gump, hasn't exactly vanished from view. In addition to putting another dozen multiple-award-winning performances under his belt, Hanks executive-produced the Emmy-winning HBO miniseries Band of Brothers, played two separate middle-aged American heroes in Captain Phillips and Sully, voiced a neurotic cowboy in Pixar's Toy Story franchise, sported an abomination of a haircut in The Da Vinci Code (and then gratefully ditched it for subsequent films in the series), and became the star of Saturday Night Live's most memorable, baffling Halloween skit. (ANY QUESTIONS?)
He's also still half of one of Hollywood's most longstanding marriages along with wife Rita Wilson, who he's been married to since 1988—and pro tip, don't mess with him on that front, because the one thing the famously congenial Hanks won't tolerate is tabloid rumors about his sweetie. Need more evidence that Hanks went on from Forrest Gump to become the loveliest human being in Hollywood? Just look at how much he loves tiny cars.
Robin Wright/Jenny Curran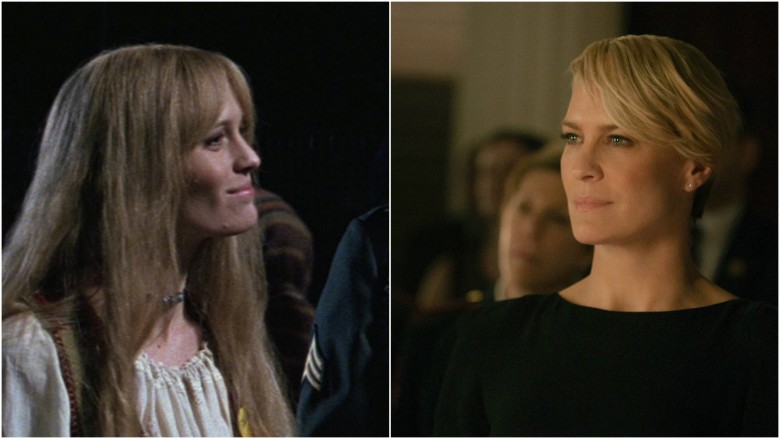 Robin Wright was hardly an unknown when she scored her role in Forrest Gump—at least not for the millions of fans who loved her on the daytime drama Santa Barbara or her performance in the cult fairytale favorite The Princess Bride. But for whatever reason, Wright spent the next two decades flying way under the radar for someone who'd shared a screen with Tom Hanks in a Best Picture Oscar winner.
In fact, the role that really made her a star is the one she landed at the age of 46—the ambitious, brilliant, Lady Macbeth-esque Claire Underwood on Netflix's House of Cards. In the meantime, Wright has become an outspoken advocate and spokesperson for Pour Les Femmes, a sleepwear company that educates and employs women in conflict regions around the world. And in line with her new star status, she was also romantically linked with an appropriately handsome leading man: until 2015, Wright was involved in an on-again, off-again engagement with X-Men actor Ben Foster, 14 years her junior.
Michael Conner Humphreys/Young Forrest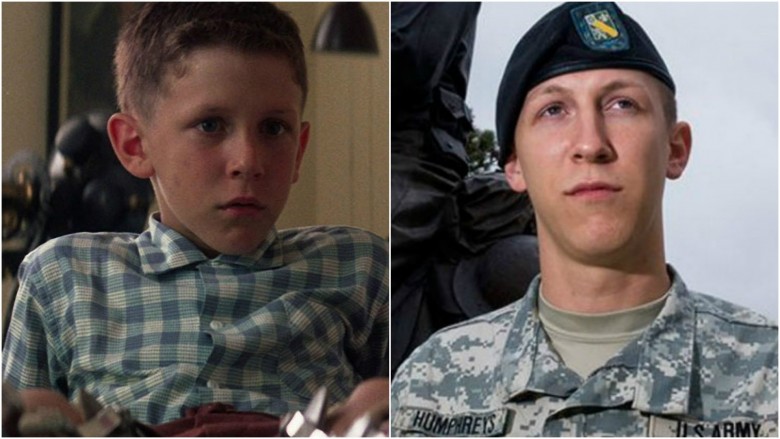 Most of the main folks in Forrest Gump have gone on to have long and storied acting careers, but Michael Conner Humphreys is an exception. After what could have been a breakout performance as young Forrest, Humphreys instead quit acting entirely and took a completely different path, joining the Army and serving four years as an infantry soldier, including an 18-month tour of duty in Iraq. (According to an interview with the Daily Mail, he tried to keep his brief stint in Hollywood a secret, but it didn't take long for his fellow servicemembers to figure it out and start calling him "Gump.")
Humphreys made a belated return to acting post-Forrest, playing a soldier in the 2011 indie film Pathfinders, and after another hiatus, he resurfaced with a role on the TV series Knight's End, airing in 2019. His most recent interview, dating from 2015, found him living in Independence, Mississippi, pursuing a college degree in international relations, and, ahem, still single… ladies.
Sally Field/Momma Gump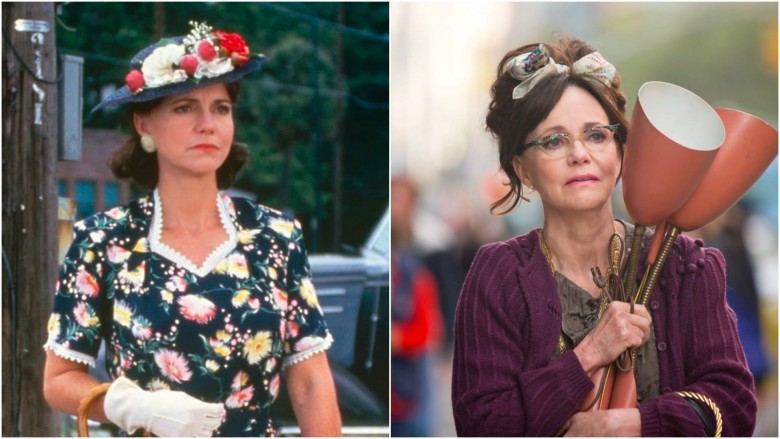 Sally Field was already a multiple Oscar winner and longstanding A-lister when she played the tenacious matriarch of the Gump family—which is to say that her Hollywood legacy was rock solid no matter what she did after Forrest Gump. Where is she now? After spending several years as an award-winning guest star on ER, she joined the ABC drama Brothers and Sisters, for which she won an Emmy, then turned up in the role of Aunt May in the Amazing Spider-Man movies starring Andrew Garfield.
In 2017, she earned critical acclaim for playing the challenging role of Amanda Wingfield in a Broadway revival of The Glass Menagerie, while 2018 saw her take on a key supporting role in the Emma Stone/Jonah Hill Netflix series Maniac. Basically, she's keeping plenty busy as she rounds the corner on her seventh decade on Earth—and she still finds time to be absolutely epic on Twitter.
Mykelti Williamson/Bubba Blue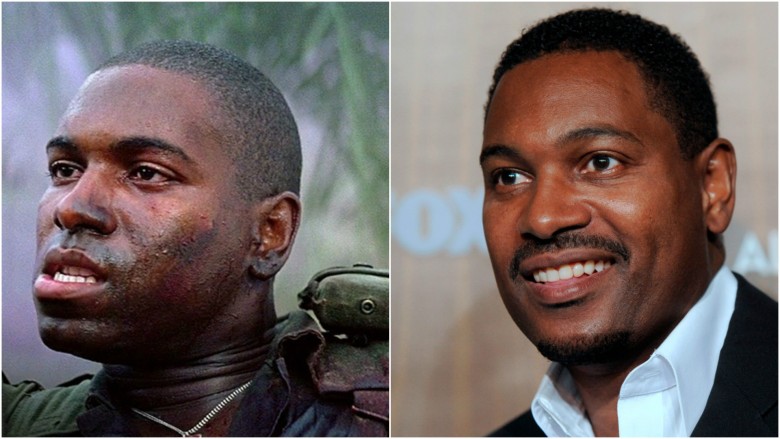 After his memorable turn as Forrest Gump's BFF Bubba Blue, Mykelti Williamson has been a very, very busy bee in Hollywood, leaping from big screens to small and back again in a career that's been downright unstoppable (although you may not have recognized him without the prosthetic bumper in his lower lip.) Among his more prominent appearances: a regular role on Justified that spanned three seasons, another in the political thriller series 24, and yet another on the NBC drama Boomtown.
Williamson seems to particularly specialize in playing police officers and military men, although he did run afoul of the law when he played Baby-O in Con Air. And don't think he's given up serious award-season fare, either: in 2016, he was part of the cast in Oscar contender Fences. When not in front of a camera, Williamson is super-engaged with fans on Twitter, where he's got an astonishingly low profile considering his long run in Hollywood. (You should follow him!) And unlike some of the other members of the Forrest Gump cast, Williamson has fully embraced his legacy more than 20 years after he played Bubba. On Instagram, he's even celebrated his character's signature seafood obsession with #shrimpsaturday, in which he posts shrimp-related selfies and solicits pictures of shrimp from fans around the globe.
Gary Sinise/Lieutenant Dan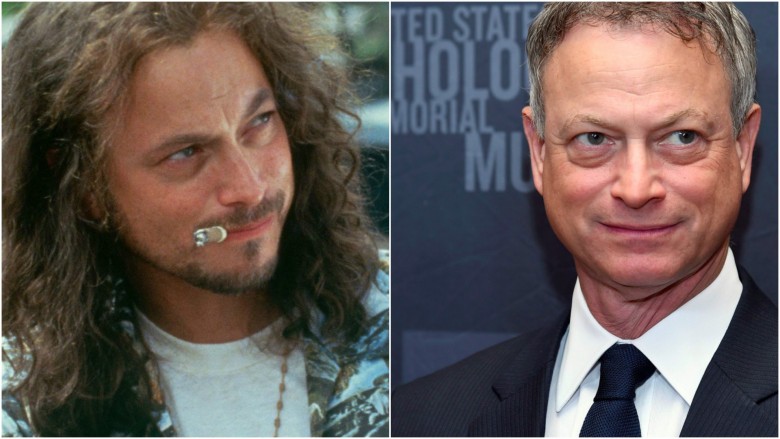 Gary Sinise has had no shortage of high-profile projects since Forrest Gump, including repeated onscreen reunions with Hanks; the two appeared together in Apollo 13 in 1996, and again in The Green Mile in 1999. In recent years, Sinise has found a comfortable home in primetime procedural drama, playing Detective Mac Taylor on multiple versions of the CSI franchise from 2004 through 2013, then taking over in a lead role on Criminal Minds in 2016-'17. And as a result of his military "experience" in Forrest Gump, Sinise has become a prominent supporter of American servicemembers—lending his talents as a narrator to various military documentaries, entertaining troops with the Lt. Dan Band, and creating his own philanthropic organization, the Gary Sinise Foundation, to support servicemembers once they're back home on U.S. soil.
Sinise has also been one of the few openly Republican celebrities in Hollywood, founding a group for conservative actors known as "Friends of Abe" in 2004 and supporting John McCain's 2008 presidential campaign. However, he disassociated himself from the organization prior to the 2016 election, and his online presence makes it clear that apart from acting, his real priority is supporting our troops.
Sam Anderson/The Principal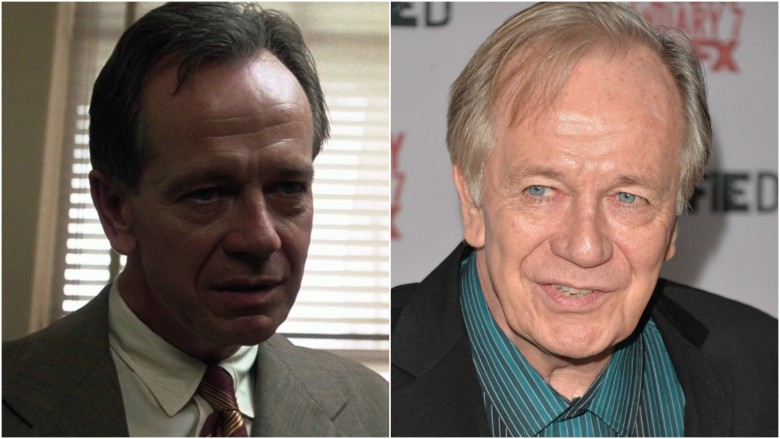 The sleazy principal who admitted Forrest to the public school system in exchange for a roll in the hay with Mrs. Gump will be forever remembered for his hee-hawing vocalization while in the throes of ecstasy (an event which gratefully transpired off camera.) But when it comes to the actor who played him, you're more likely to recognize Sam Anderson from his post-Forrest Gump television performances.
From 2005 through 2010, Anderson was a series regular on Lost in the role of the kind-hearted Bernard—and if you didn't catch him in that, you might know him as the cold-hearted Lee Paxton on Justified, because the one thing Sam Anderson won't do is be confined to just one type of role. Meanwhile, as ubiquitous as he is onscreen, the actor keeps a low profile off camera. The only readily available information about his personal life is that he's been married to the same woman since 1985 and is the father of (now presumably grown) twins, and that in his spare time, he likes to write mysteries. In short, Anderson has gone on from Forrest Gump to become your average retired dad… except that he's also one of the hardest-working character actors of his generation.
Afemo Omilami/Drill Sergeant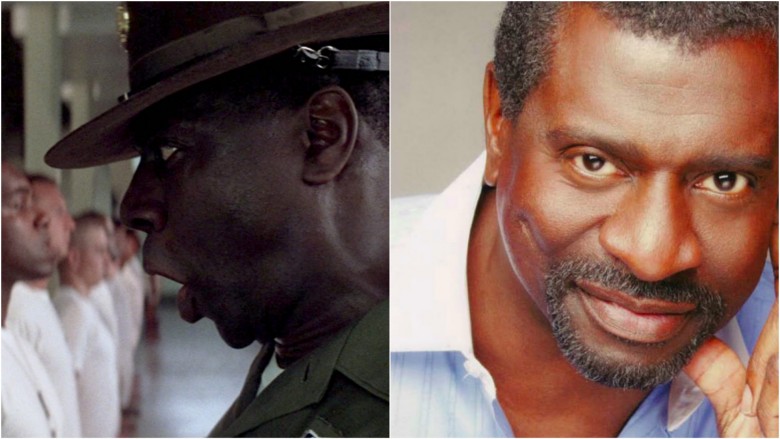 If you've seen Forrest Gump, you'll recognize Afemo Omilami as the frothing drill sergeant who told Forrest that he must be a genius with an IQ of 160. (It would have been a great compliment if not for the fact that it was delivered in a full-throated, spittle-flecked howl of rage!) It was only a bit part, but Omilami, already a Hollywood veteran when Forrest Gump was made, knew exactly how to play it for maximum impact—which is a skill that's kept him in regular business as an actor ever since. (The man's only attributed quote on IMDb also appears to be his professional motto: "Never be too big to do the little things.")
Omilami has appeared in multiple projects every year dating all the way back to 1990. Most recently, he held down a major role in True Detective and appeared as the Mayor of the benighted District 11 in The Hunger Games: Catching Fire; that's him introducing Katniss and Peeta to the crowd on their victory tour (and watching in bewilderment as the Peacekeepers slaughter one of his constituents.) And despite his intense schedule, Omilami still finds time to tweet (albeit sporadically), and also helps to run Hosea Feed the Hungry, an Atlanta-based charitable organization designed to combat homelessness and food scarcity, with his wife.
Haley Joel Osment/Forrest, Jr.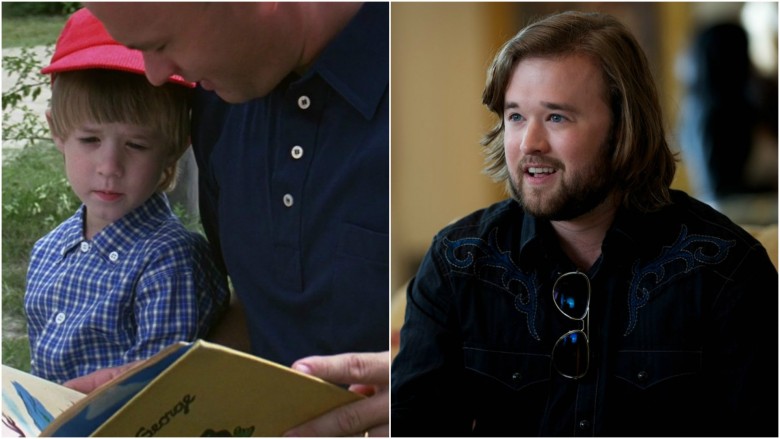 It's practically the end of the movie before he appears onscreen, but he's there: before he saw dead people, Haley Joel Osment made his big-screen debut in this itty-bitty role as Forrest, Jr. Needless to say, it was a good jumping-off point for Osment's career; he went on to become a Hollywood icon at the tender age of nine thanks to his breakout performance in The Sixth Sense. Between taking a break to attend college and growing into adulthood, he had to work his way through the type of career lull typically faced by grown-up former child stars—but his current slate of projects proves he's more than capable of keeping impressively busy decades after Forrest Gump (although if Robert Zemeckis called him up about shooting a sequel, we're guessing he wouldn't say no.)
Geoffrey Blake/Wesley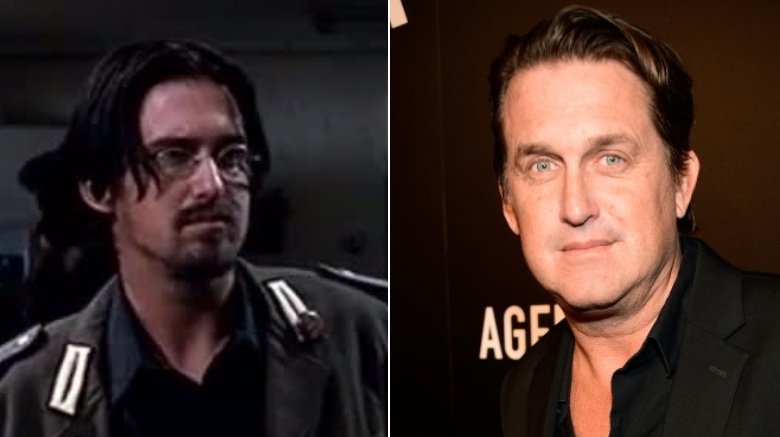 After his tour of duty in the Vietnam War, Forrest meets up with Jenny in Washington, D.C., where he accompanies her to a Black Panther meeting. He also gets to meet Jenny's bad-news boyfriend, a guy named Wesley, who — while he's an anti-Vietnam protester and president of his local charter of Students for a Democratic Society — is an abusive, violent monster. After Forrest sees him knock his beloved Jenny to the ground, Forrest thoroughly beats up Wesley, but Jenny rides off into the distance with him anyway for some more toxic adventures.
Character actor Geoffrey Blake portrayed the loathsome Wesley. He'd already appeared in dozens of movies and TV shows before Forrest Gump, and he went back to that hustle after filming his part. You may have seen him in one of his many one-or-two episode stints on shows like Renegade, NYPD Blue, multiple CSI shows, Criminal Minds, and Grimm. And while they played momentary enemies onscreen, Blake and Hanks must have gotten along fine in real life, because Blake filmed small parts for Hanks' Apollo 13 and Cast Away.
Siobhan Fallon Hogan/Dorothy Harris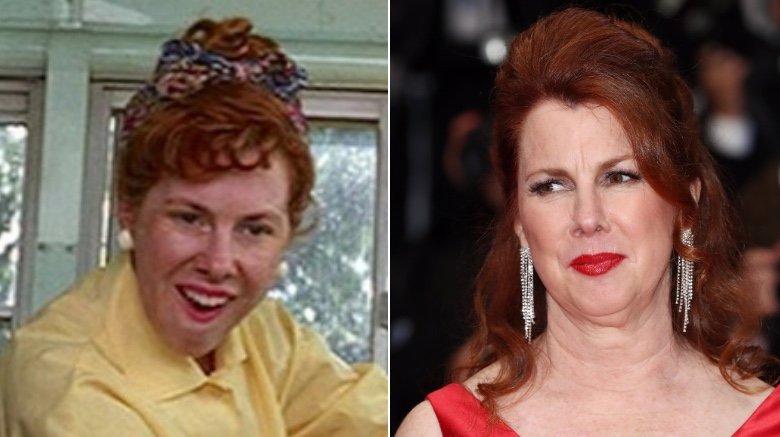 The character's official name in the cast list is "School Bus Driver," but viewers learn that her full name is Dorothy Harris, which she tells Forrest Gump, Jr. when he cheerfully greets her when he gets on her bus for the first day of school. (She also drove Forrest Gump, Sr. to school back in the day.)
When Siobhan Fallon Hogan appeared as the hard-nut-to-crack bus driver in Forrest Gump, she'd just wrapped small but memorable work in two comedy institutions. She'd been a cast member on Saturday Night Live for its seventeenth season (1991–'92), and had a recurring role on Seinfeld as Tina, Elaine's weird roommate. Fallon Hogan has played many small parts since, but she's also a frequent muse of provocative and edgy filmmaker Lars von Trier. Fallon Hogan co-starred in some of his most especially nihilistic works, like Dancer in the Dark, Dogville, and The House That Jack Built.
She also left Hollywood long ago, choosing instead to live in suburban New Jersey with her husband, a commodities trader, to raise her three children.
Sonny Shroyer/Bear Bryant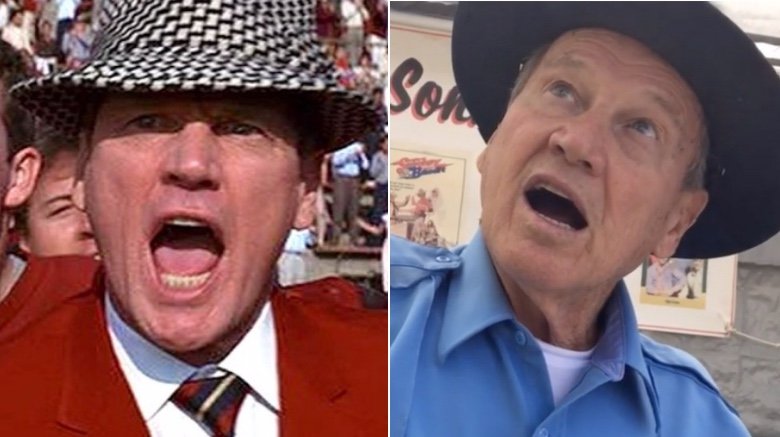 One day in the early '60s, a nearly grown Forrest gets chased by a bunch of bullies in a pickup truck, and he's so fast he manages to outrun them. That gets the attention of legendary University of Alabama football coach Paul "Bear" Bryant," who secures Forrest a college scholarship so he can get him onto his squad. Forrest becomes a reliable playmaker, so much so that he's named an All-American and gets to go meet President John F. Kennedy.
JFK is rendered in archival footage and special effects, while Bear Bryant was played by a real, flesh and blood actor in the form of Sonny Shroyer. A pivotal role in a Best Picture winner is nowhere near Shroyer's most famous work: He played Deputy Sheriff Enos on the 1979 to 1985 action comedy The Dukes of Hazzard. Enos was so likable — he generally sided with those Duke boys over the corrupt local government and police force — that in 1980, Shroyer got his own spinoff, Enos.
Shroyer was nearly 60 years old when Forrest Gump filmed, meaning Shroyer is into his 80s now, and his career has understandably slowed down a bit. He's appeared in lots of Southern-set movies, including Ray, A Love Song for Bobby Long, and multiple adaptations of John Grisham novels.
Marla Sucharetza/Long Limbs Lenore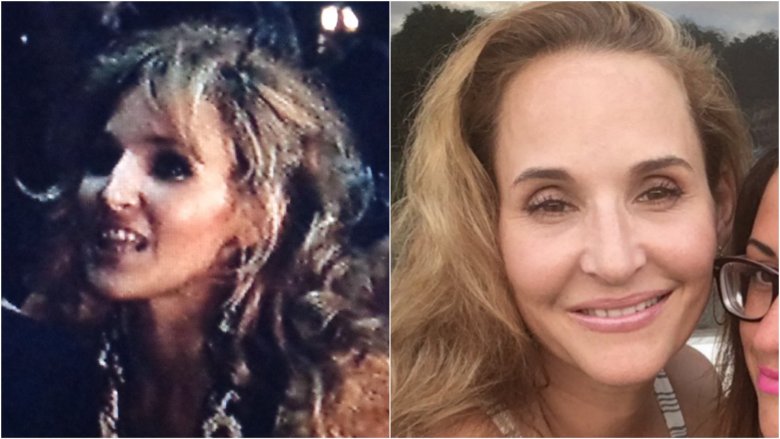 Forrest heads to New York City in late 1971 to check on his old friend and commanding officer, Lieutenant Dan. The man isn't doing well, living in squalor and spending most of his time drinking and cavorting with two women of questionable repute, "Long Limbs Lenore" and "Cunning Carla." The four wind up in Lt. Dan's residence, and Lenore tries to make a pass at Forrest. He awkwardly rejects, and she gets mad, calling Forrest stupid. That sets off Lt. Dan, who throws the women out in his rage. In the tumult, he falls out of his wheelchair, and Lenore obnoxiously laughs at him, calls him a "freak," and leaves. Not cool, Lenore.
Presumably Marla Sucharetza, the actress who played Lenore, is a lot nicer. Forrest Gump marked her first role in a major movie, and in its wake, she's had a long career as a character actor. Sucharetza popped up in TV shows like Seinfeld, Damages, The Good Wife, Law & Order (original flavor and Special Victims Unit, playing different roles), and in movies like The Station Agent and Road Trip. In that sex comedy, she played "Sperm Bank Nurse."
And while Sucharetza only acts occasionally these days, a look at her Twitter page shows she keeps active with yoga and spa treatments.
Hanna Hall/Young Jenny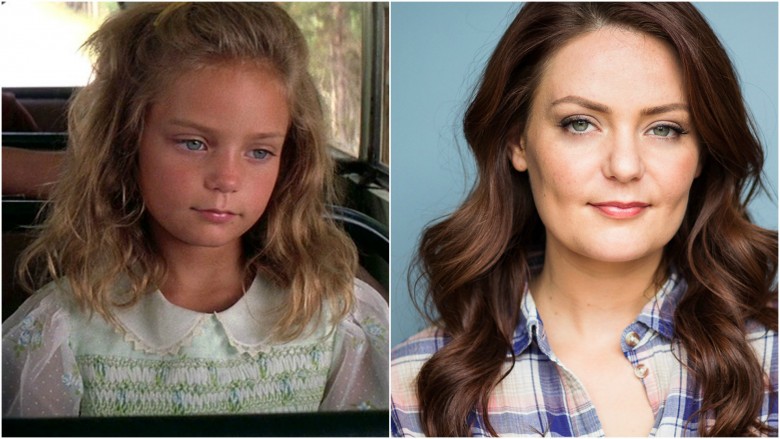 "Run, Forrest! Run!": that's Hanna Hall's contribution to the cultural zeitgeist. At the age of nine, she became a movie icon for shouting what ultimately became Forrest Gump's most quotable line—but she's also worked regularly ever since. As a teen, she scored roles in Sofia Coppola's The Virgin Suicides and the 2007 remake of slasher classic Halloween, and in more recent years she appeared in guest roles on Criminal Minds and Masters of Sex.
Like many actors, she can also be found on Twitter, where she's not a frequent poster but does like to give fans the occasional glimpse of what she's working on—or what kind of vintage undergarments she's wearing. And despite having grown up a lot since her Forrest Gump performance, Hall is still occasionally recognized on the street by sharp-eyed fans—and begged to repeat her famous catchphrase from the film by the ones who just can't let go. (Pro tip: She doesn't know how to do that Alabama accent anymore, so if you see her, don't ask.)
Hall stuck to her childhood script when it came to getting an education, earning a degree from Vancouver Film School VFS in 2005, but in recent years, she's definitely branched out. While she continues to act, she's also developed a robust presence behind the scenes in edgy, crowdfunded theater productions. Or, in her own words: "She is now committed to committing professional suicide by directing underground theater. It is her way of sweetly strangling the lame commercial world that robbed her of a childhood."