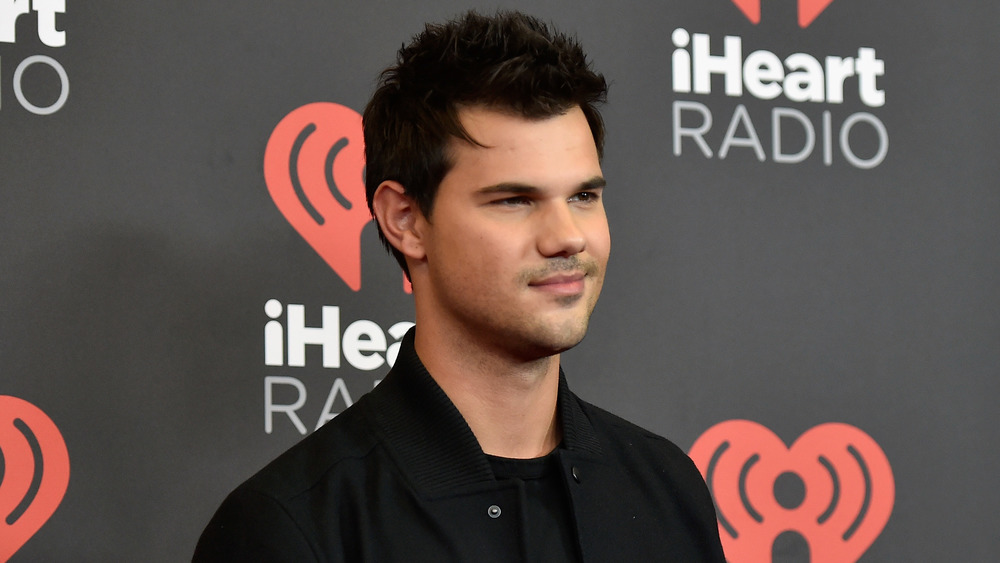 In 2008, Taylor Lautner rose to prominence as the werewolf Jacob Black, one-third of the supernatural love triangle in the film adaptation of the vampire novel Twilight. By the time the final Twilight film was released in 2012, it looked like Lautner was destined for even greater success in the future. After bringing Jacob to life onscreen, it seemed inevitable that Lautner would be able to transition from this role to playing more mature characters.
Yet Lautner's early promise as an actor seems to have waned. Over the past few years, Twilight fans have wondered why Lautner hasn't found the same big-screen success as his co-stars Robert Pattinson and Kristen Stewart. Lautner hasn't turned his back on Hollywood — he's been working hard to find his own way and choose roles that truly matter to him. Here's why Lautner's film career faltered in the years following Twilight, and why he might be poised for a major comeback.
He wasn't known for his acting talents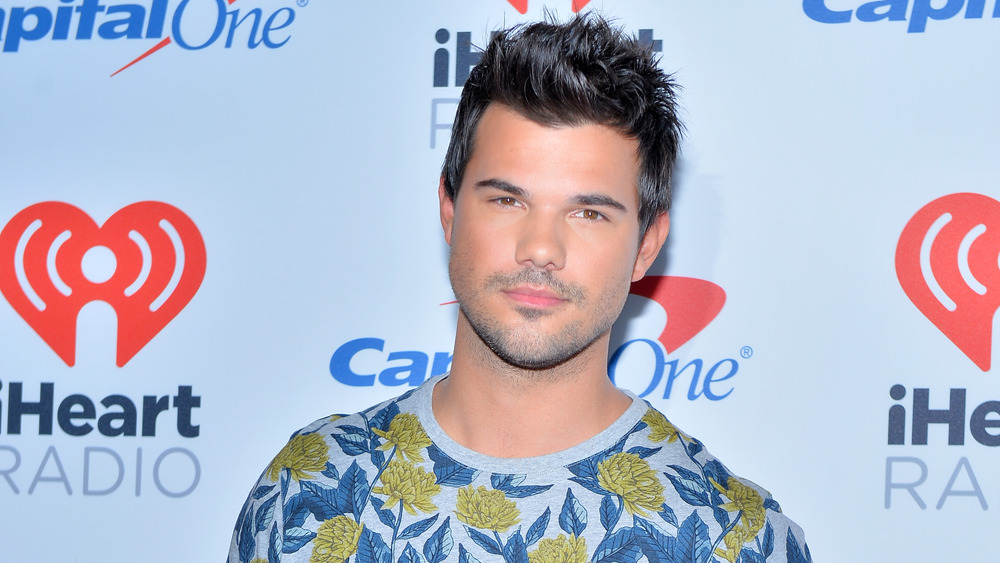 After appearing in the Twilight films, Taylor Lautner was known as much for his physique as he was for his acting abilities. To get in shape to play Jacob, Lautner stuck with a strict diet and exercise routine, and his efforts undeniably paid off. In 2010, Lautner ranked number one on Access Hollywood's "Top 5 Hollywood Abs" list. But he became frustrated when he realized that moving forward, every director seemed to focus on his appearance rather than foster his talent.
Lautner had a small role in the film Valentine's Day, and he pushed back against a scene that was specifically written for him to show off his abs. "Originally I was supposed to take off my shirt," Lautner explained in an interview with GQ. "The script said we were walking into school and Willy takes off his shirt. I said, 'Whoa, whoa, whoa. Time out. He's gonna take off his shirt in the middle of school? No, no, no. The reason I took off my shirt for New Moon is because it's written in the book that way. And there's reasons behind it." Lautner wanted to be seen as more than a pretty face, but it was tough to get past his public image.
He was defined by Twilight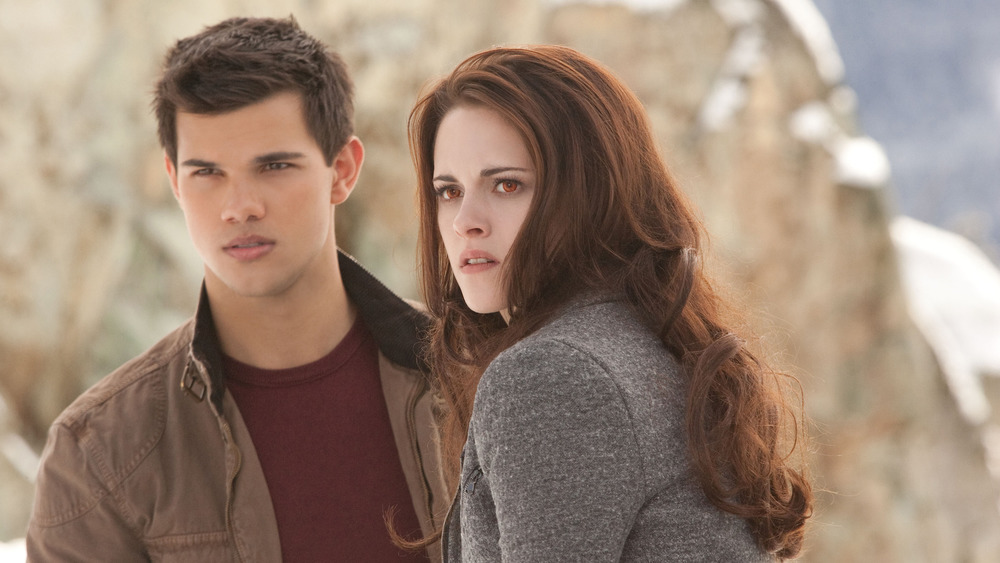 Taylor Lautner had been working in Hollywood for several years before landing the role of Jacob in Twilight, but there's no doubt that this was the role that brought him fame. The final installment in the Twilight franchise was released in 2012, but for better or for worse, he's never really moved past it.
As recently as 2015, Lautner was still publicly struggling to decide what his next career move would be. "It's not easy to move out of the shadow of a hit like Twilight," one agent commented in an interview with The Hollywood Reporter. "But he's still very young. There's time for Taylor to become more than just Jacob." While he has landed television roles since then, he hasn't secured a role in a major film, and he certainly hasn't taken on any projects that brought him the same level of publicity as Twilight. Today, Lautner is still best known for playing Jacob Black, a role that has defined his career for over a decade.
Did he ask for too much money?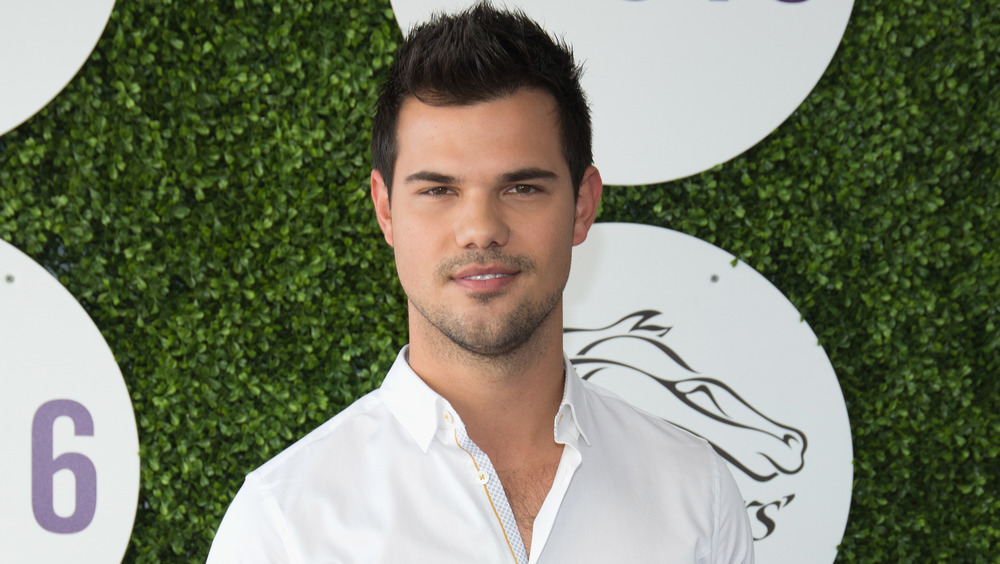 In 2010, Taylor Lautner was one of the most expensive teen stars in Hollywood. Granted, the popularity of Twilight basically guaranteed that he would need a serious paycheck to sign on to future films. But compared to similar actors, Lautner was asking for a very high salary, despite the fact that he had never opened a film before. When he signed on to the film Stretch Armstrong, his contract reportedly included a $7.5 million salary. At the time, this was likely more than Robert Pattinson was earning for his starring roles in films like Remember Me.
Lautner might have felt like he could command that kind of price while Twilight was an inescapable cultural phenomenon. But as he failed to deliver at the box office, directors became skeptical that this high price tag was worth it. There was no doubt that he had great potential, but potential wasn't enough for that kind of paycheck.
Abudction received poor reviews
In 2011, Taylor Lautner was aiming to lead a blockbuster that would open up new opportunities for him after Twilight. He starred in the action film Abduction as Nathan Harper, who was secretly given away to adoptive parents because his biological parents were trying to uncover corruption within the CIA. Still a teenager in the film, he's driven to uncover the truth of what happened to his family. Unfortunately, Abduction did not premiere to positive reviews, and it didn't launch an exciting new phase of Lautner's career.
"Abduction is a crass and lowbrow attempt to cash in on a young actor's heat — an exploitation picture where the person being taken advantage of is too young to notice," critic Rene Rodriguez wrote in a review for the Salt Lake Tribune. Other critics also felt that the film was basically an attempt to profit from Lautner's fame before the hype around Twilight died down, with critic Stephen Holden calling Abduction a "sloppy, exploitative act of star worship created… around Lautner."
His films have been panned by critics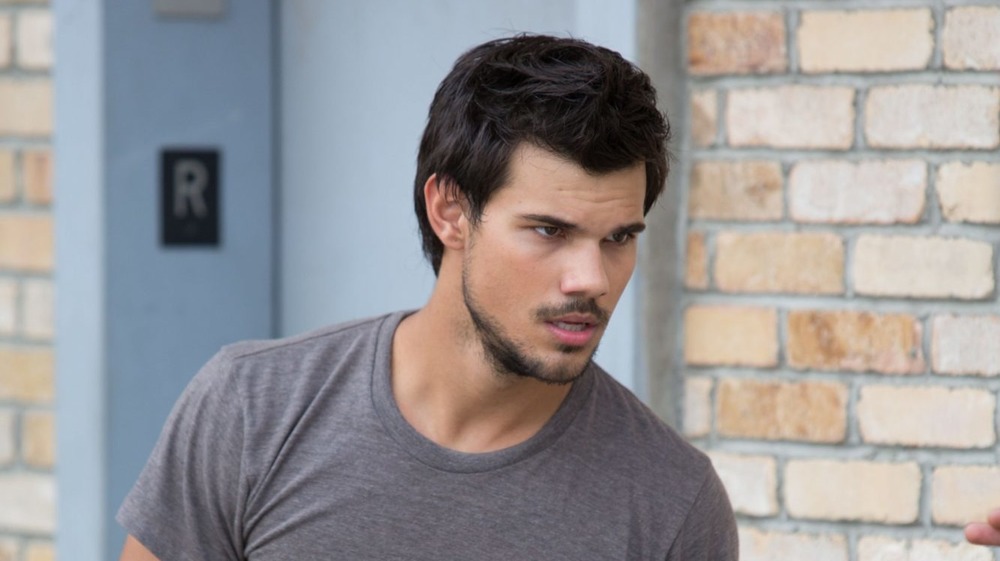 While Abduction was a misstep for Taylor Lautner's career, he could always make a comeback with better films. However, this comeback has never really materialized. In 2015, he starred in the film Tracers, and while the parkour sequences in this action movie were certainly entertaining, he still failed to impress critics who felt that he hadn't broken free of his image. "Hollywood's hunkiest, lunkiest werewolf is still stuck making movies where his big stage direction is 'He slowly peels off his T-shirt,'" Stephen Witty wrote in a review for New York Daily News.
His foray into comedy with a role in The Ridiculous 6 fell flat, too. The Adam Sandler flick earned a dismal 0% rating from critics on Rotten Tomatoes. "It's a lazy pastiche of westerns and western spoofs, replete with lazy, racist jokes that can't just be waved away with a waft of the irony card. Woeful," Brad Newsome commented in a review for Sydney Morning Herald.
His passion project flopped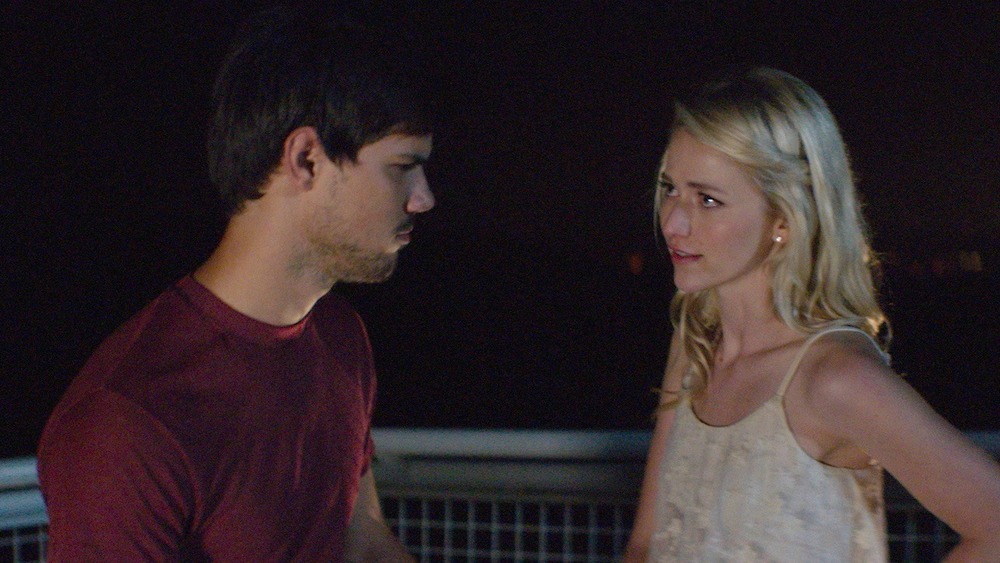 In 2016, Taylor Lautner starred in the indie film Run the Tide. He played Reymund, who cares for his younger brother Oliver while their mother is in prison. But when she is released, he runs away with his brother to the California coast, hoping to protect Oliver from her abuse. He referred to the movie as a "passion project for everyone involved," and he was clearly enthusiastic about taking on a role that was very different from anything he had done before. In fact, he said that he wanted to push back against his "heartthrob status." But unfortunately, he still hadn't managed to please the critics.
"Lautner trots out another sensitive character that he can't really do justice to," Roger Moore wrote in a review of Run the Tide for Movie Nation. "He's a flat actor, never quite able to bring spark to his roles or make us forget how hard he has to try just to be this 'convincing' in a part."
Several of his films were shelved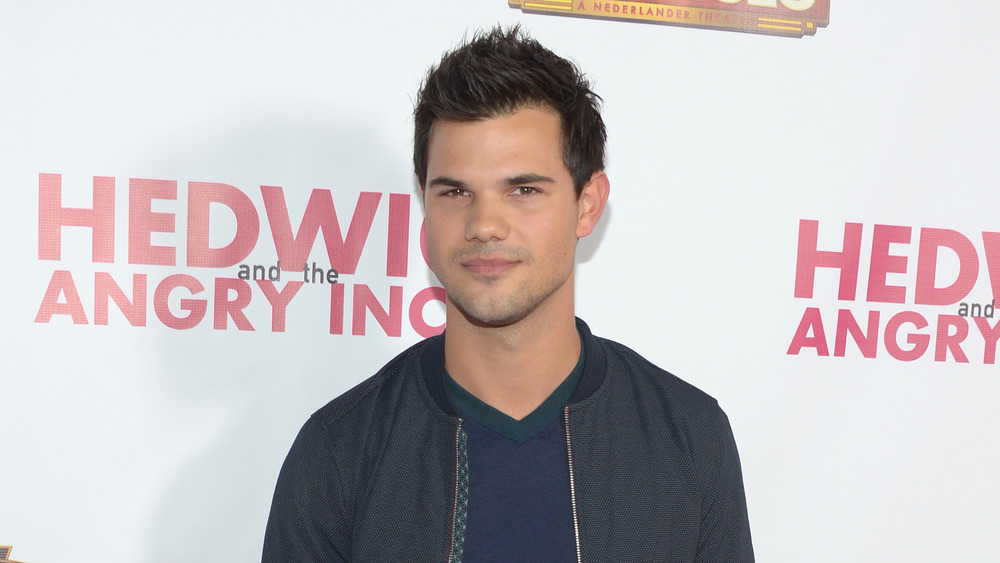 The films that Taylor Lautner starred in during the years following Twilight didn't find success at the box office, but at least they made it to theaters — there were several other Lautner films that never even saw the light of day. For instance, he was slated to appear in the action film Northern Lights, but he decided to drop out when he was offered a major role in Stretch Armstrong. However, this choice didn't pan out how he had hoped — Stretch Armstrong was eventually shelved, and the project was abandoned. He also signed on for a Biblical film about the story of David and Goliath, but this project stalled out and never made it to the big screen either.
Every actor suffers through his or her share of projects that don't pan out, but at this point in Lautner's career, those setbacks were particularly damaging. He was just beginning to make a name for himself outside of the Twilight franchise, after all. When his shooting schedule started to fall apart, it was difficult to make up the lost opportunities — or reverse his rapidly dwindling momentum.
He wanted to be pickier about his roles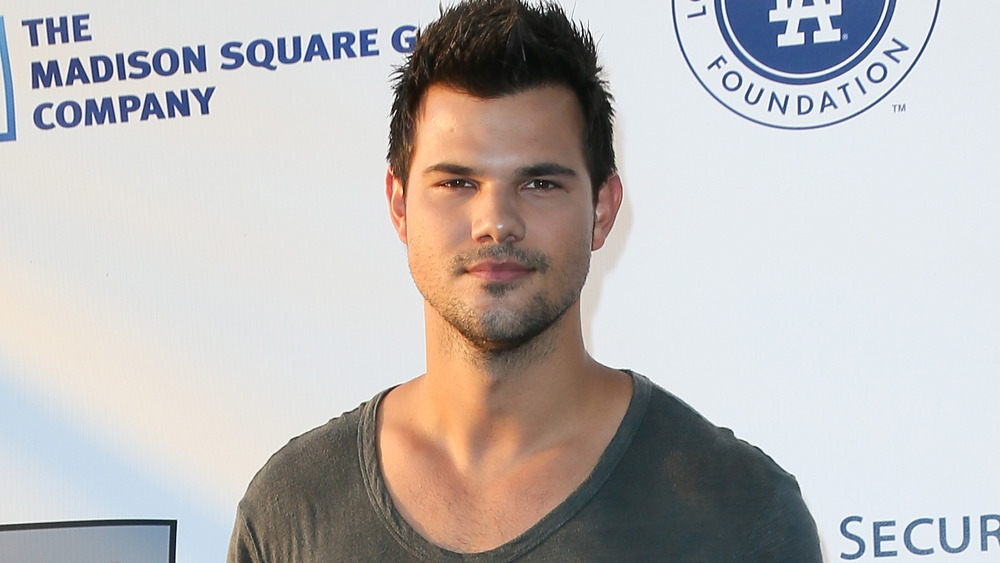 After working on Run the Tide, Taylor Lautner discussed how the experience had motivated him to be pickier about his future roles. After all, this was a clear effort to shed his image from his Twilight days and reinvent himself as a different kind of actor. "I want to choose things that are different," he stated in an interview on Good Morning America.
But it seems like Lautner's choices were rather limited for several years. If producers weren't confident that his films would do well at the box office or earn praise from critics, he wasn't going to be offered the kind of opportunities that would allow him to take his career in a new direction. While he wanted to be choosy, he wasn't getting the same kind of offers that rolled in after Twilight made him a household name. He was caught between a rock and a hard place — he didn't want to accept roles that felt repetitive, but he didn't have the same kind of pull he used to.
He preferred living outside of Hollywood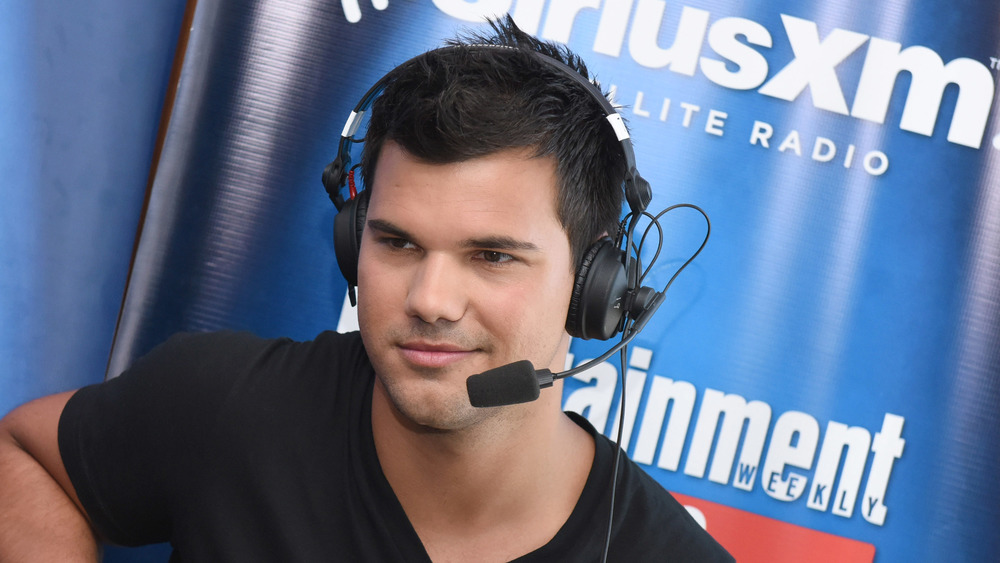 Taylor Lautner is a bit of a homebody. While he was working on the Twilight films, he continued living at home with his family outside of Los Angeles rather than buying his own house. When Lautner was asked about moving out of his family's home in an interview with GQ, he replied, "There's really no point. I'm so busy. I really haven't thought about it." He continued, "The thing I love is that my home life hasn't changed. I still help out with the garbage. I still help out with the lawn." While he loved acting, he also loved his life at home, and even though his career was reaching new heights, he didn't want to place himself in the center of Hollywood and say goodbye to his family home.
Eventually, Lautner did decide to embrace his independence and strike out on his own. More recently, he purchased an expansive mansion in Agoura Hills, where he found several acres of land and plenty of privacy.
He's in a committed relationship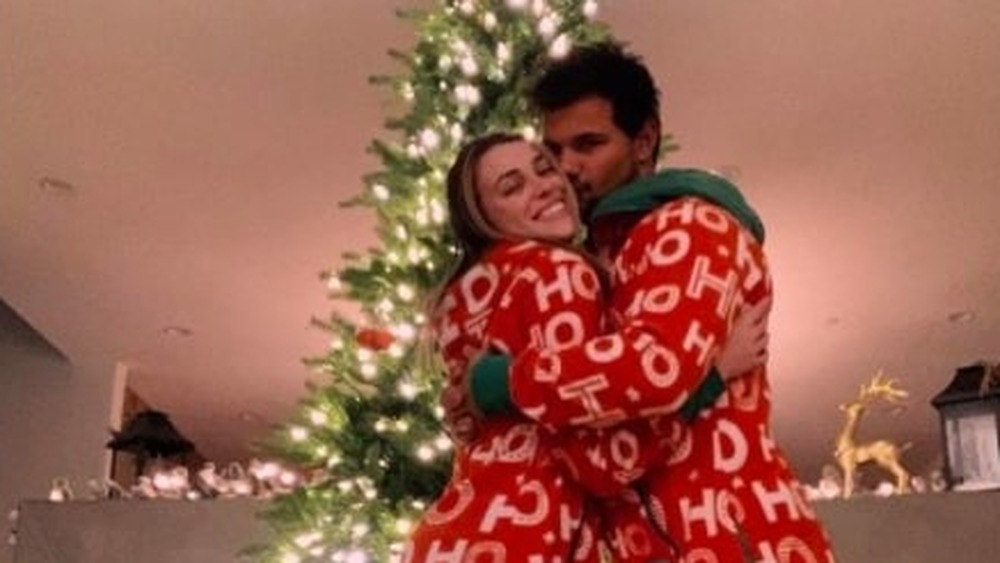 Taylor Lautner has dated several women in Hollywood — he's been linked to Taylor Swift, Olivia Holt, and more recently, his Scream Queens co-star Billie Lourd. But since 2018, Lautner has been happily settled down with his girlfriend Taylor Dome, who is not a celebrity. In 2018, Lautner posted a picture of the couple in their Halloween costumes on Instagram, and the two have continued to share adorable photos ever since.
Dome is a nurse who likely met Lautner after becoming friends with his younger sister, and she doesn't spend her life in the spotlight. Perhaps spending more time with his girlfriend has led Lautner to focus on life outside of Hollywood. After being in several relationships that were constantly scrutinized by the press, dating someone who doesn't work in the entertainment industry might be a relief. The couple has been together for years, and they certainly seem to be quite happy.
He wasn't in We Can Be Heroes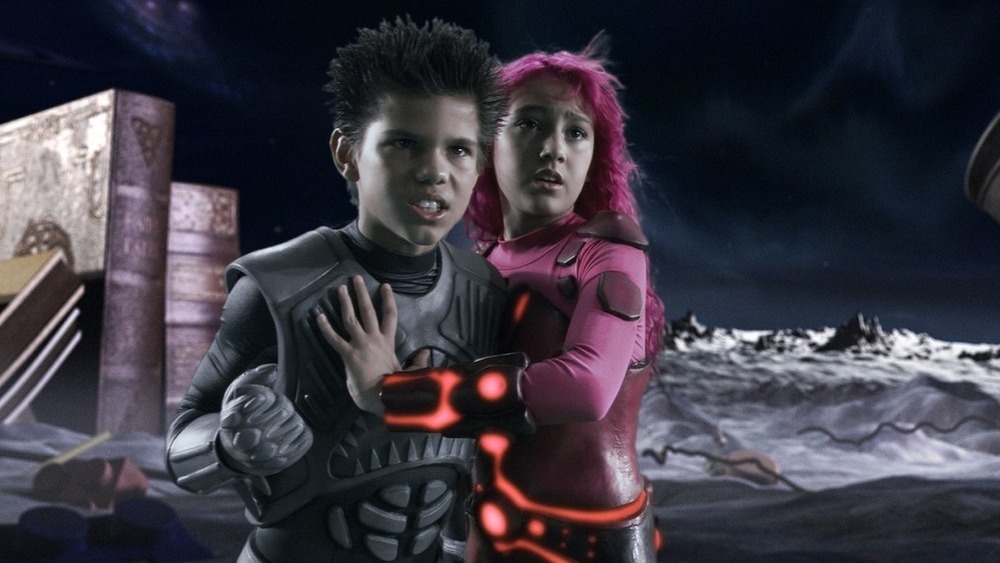 In 2005, Lautner co-starred as Sharkboy with Taylor Dooley in the superhero adventure film The Adventures of Sharkboy and Lavagirl in 3-D. The film follows Max, a lonely young boy who invents an imaginary world to escape — only for this dream realm to come to life. Sharkboy and Lavagirl arrive at Max's school when they need his help saving their planet. In 2020, director Robert Rodriguez released the spinoff film We Can Be Heroes, which featured Dooley — but Lautner was surprisingly absent. Rodriguez explained that the idea of asking Lautner to commit time to such a small role just didn't sit right with him as a director.
"There wasn't a big enough role for him to do. It wasn't about those characters… He became such a big star after Twilight that he would have an expectation," Rodriguez explained in an interview with Decider. "Could you imagine if he was in it, and then they see it and they're like, 'Wait! His face is covered the whole time! Hey, he didn't have any dialogue!' It'd certainly look like a demerit against him, and I wouldn't want that."
He may have a future in TV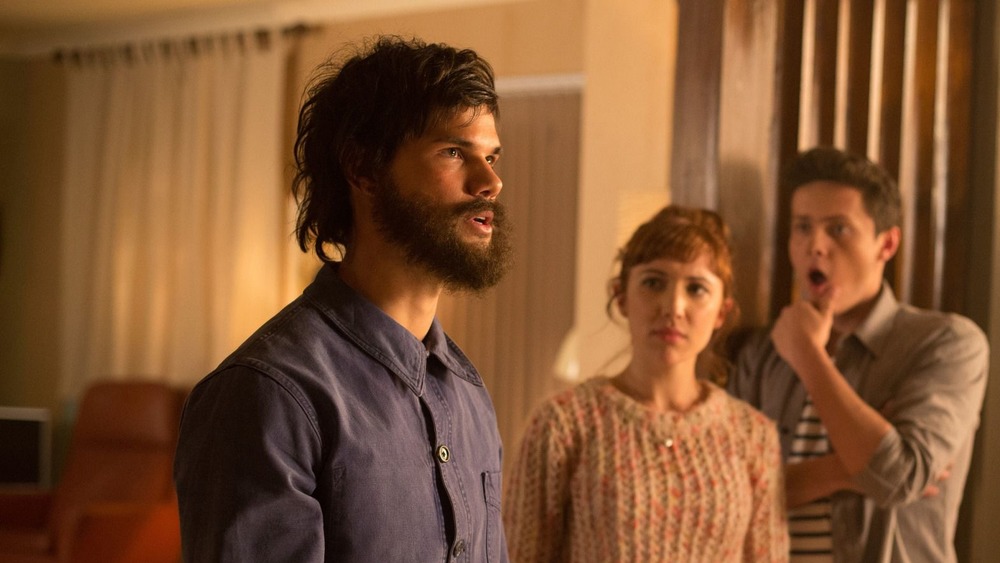 Although Taylor Lautner's film career has lost momentum in the years since Twilight, he might have a bright future in TV. In 2016, he joined the cast of Scream Queens as Dr. Cassidy Cascade, a zombie who decided to study medicine because he couldn't understand what he'd become. And in 2014, he took on an unexpected role in the British comedy Cuckoo.
In Cuckoo, Lautner starred as Dale, a young, naïve American who is searching for his father, the title character. Cuckoo, a carefree hippie, had gone missing in a climbing accident, but Dale crashes with his wife's family, hoping to find some sort of connection. Lautner established himself as a surprisingly skilled comedy actor in the role. "Dale isn't funny because he's being played by the icon of Team Jacob. Dale's funny because Lautner dominates in the series," Kayla Cobb wrote in a review for Decider. "Dale is a clueless American who has recently left a confusing cult, and his funniest moments stem from his bizarre balance of unrelenting optimism and cluelessness." Perhaps this role has opened up some doors for Lautner — he's kept in touch with his Cuckoo co-star Greg Davies, who spoke highly of his experience working with Lautner. Maybe Taylor Lautner's best work is yet to come.