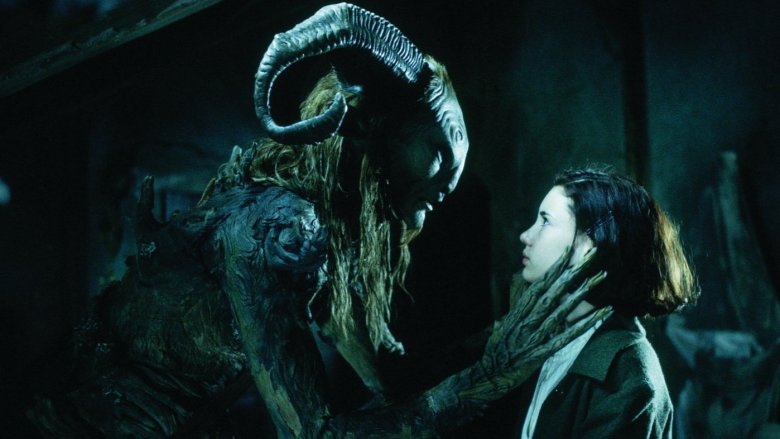 Guillermo del Toro is one of the most celebrated filmmakers of our time, acclaimed by critics and beloved by audiences worldwide. His rise to mainstream success culminated with a Best Picture Oscar for The Shape of Water, but that masterpiece was just the latest in a complex and diverse body of work. Over the course of more than 20 years, del Toro has crafted films in both English and Spanish, populated with monsters, robots, vampires, demons, and fairies.
Though his directorial efforts have been consistently well received, it's undeniable that one of the most significant turning points in del Toro's career was 2007's Pan's Labyrinth. The third (and, to date, final) film del Toro made in Spanish, it found a larger audience in the United States than most foreign language films, earning enthusiastic reviews, robust box office, and six Oscar nominations (with three wins).
Pan's Labyrinth weaves together a grim drama set in the aftermath of the Spanish Civil War and a dark fairy tale filled with fantastical creatures. Del Toro and his crew were so successful in crafting both the period setting and the unreal beings that many of the actors are unrecognizable outside of the movie. For an even greater appreciation of Guillermo del Toro's genre-bending classic, take a glimpse at what the cast of Pan's Labyrinth looks like in real life.
Doug Jones as the Faun and the Pale Man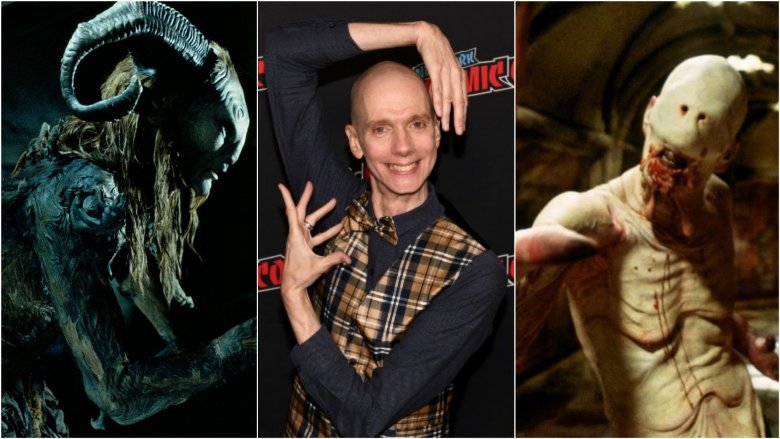 Chances are, you've seen Doug Jones in more roles than you probably realize. He's built an impressive career on his strikingly lanky frame, lending his long limbs to a parade of expressive characters. He's brought life to Marvel's Silver Surfer, zombie Billy Butcherson in Hocus Pocus, and even McDonald's moon-headed pitchman Mac Tonight. But his finest work has no doubt been for Guillermo del Toro, a relationship that began with the director's first American film, Mimic, in which Jones had a bit part as an insectoid creature. He went on to play Abe Sapien in both of del Toro's Hellboy movies, a couple of ghosts in Crimson Peak, and the central aquatic hunk in The Shape of Water.
Jones has perhaps never worked harder than he did on Pan's Labyrinth, in the dual roles of the unnerving Faun and the downright terrifying Pale Man. Not only did Jones endure the sort of grueling makeup sessions that creature effects so often entail (five hours for each day as the Faun and six for the Pale Man), he also had to perform dialogue in Spanish, a language which doesn't speak. Though del Toro wasn't concerned — the Faun's voice could be dubbed later anyway — Jones insisted on learning his lines precisely and getting his delivery and mouth movements exactly right. Fortunately, he had all that time in the makeup chair to practice.
Ivana Baquero as Ofelia
Guillermo del Toro never doubted that Doug Jones would be up to the task of bringing Pan's Labyrinth's two most memorable creatures to life. The director faced a much greater casting challenge, however, in finding his story's young heroine. The lead role of Ofelia called for someone who could navigate not only effects-driven fantasy sequences, but scenes of startlingly real domestic horror as well — a daunting task for any performer, let alone a child. Fortunately, he found Ivana Baquero.
Del Toro had originally envisioned Ofelia as eight or nine years old, but after an exhausting search, he was so impressed with then-11-year-old Baquero's "command of the screen" that he aged the character up slightly to suit her talents. In addition to completing her education in Barcelona in 2012, she followed up Pan's Labyrinth with a string of other horror and dark drama films, including her first American production, The New Daughter, alongside Kevin Costner. More recently, she played Eretria in the MTV series The Shannara Chronicles.
Now grown up, Ivana Baquero has fond memories of working with Guillermo del Toro, and she still feels the emotional power of Pan's Labyrinth. Along with Doug Jones, she appeared at a special screening of the film in 2017. "I really do remember everything," she revealed, "and it always makes me cry."
Sergi López as Captain Vidal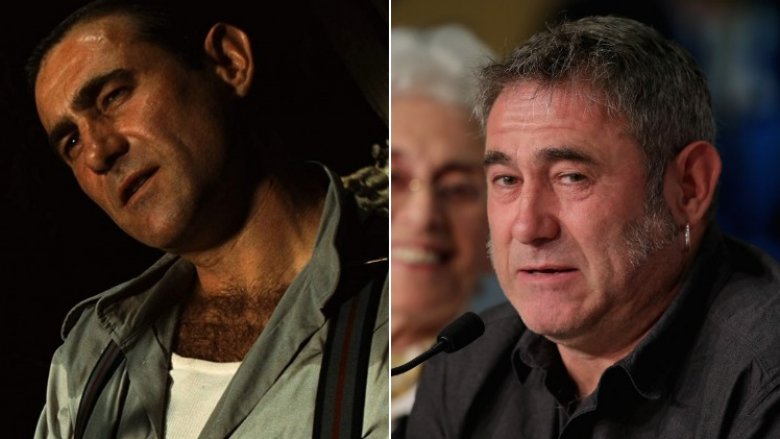 The Pale Man may have caused more nightmares than any other element of Pan's Labyrinth, but his role is actually to serve as a metaphor for the movie's very real villain, Captain Vidal. A fascist member of Francisco Franco's Falange movement, Vidal is Ofelia's new stepfather, obsessed with his mission to hunt down rebel forces. His terrifying political ideals, coupled with his his manipulation and abuse of Ofelia and her mother, make him an all too recognizable force for evil.
To embody this human monster, del Toro chose Sergi López, an actor known in Spain mostly for comedies and melodramas. The director later recalled that the movie's Spanish producers tried to dissuade him from choosing López for the very serious role of Vidal. "You don't know about these things because you're Mexican," they told him, "but this guy is not going to be able to deliver the performance." Del Toro simply replied, "Well, it's not that I don't know, it's that I don't care."
Ariadna Gil as Carmen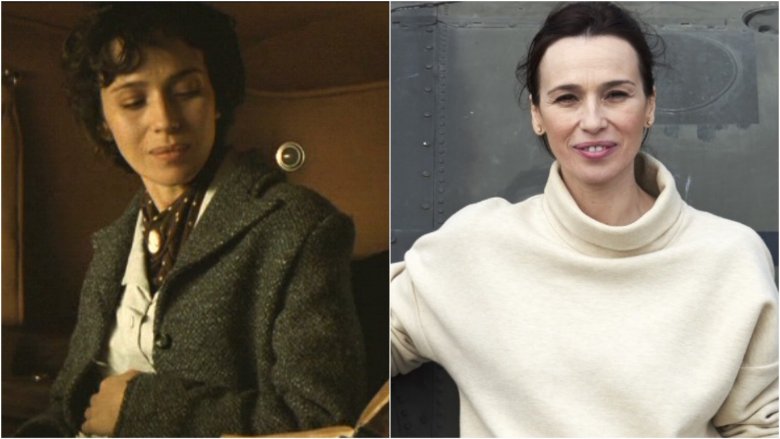 Ofelia's mother, Carmen, is another very human element of Pan's Labyrinth, a woman trapped in a desperate situation. Pregnant with Vidal's child, she is suffering from a grave and mysterious illness that is slowly killing her. Though Ofelia immediately distrusts Vidal, her mother simply explains that she "was alone too long" and that the captain has been very good to them in ways the child cannot understand. Ofelia's primary motivation throughout the story is to save her mother and, eventually, the baby to whom she dies giving birth.
For this tragic and pivotal role, del Toro chose Ariadna Gil. An accomplished and versatile actor, Gil has made films in several languages, including Catalan, Spanish, French, and English. She has had leading roles in hard-hitting Spanish dramas such as Libertarias and Soldados de Salamina. American audiences may have seen her in the 2008 western Appaloosa, starring Viggo Mortensen, with whom she has been in a relationship since 2009.
Maribel Verdú as Mercedes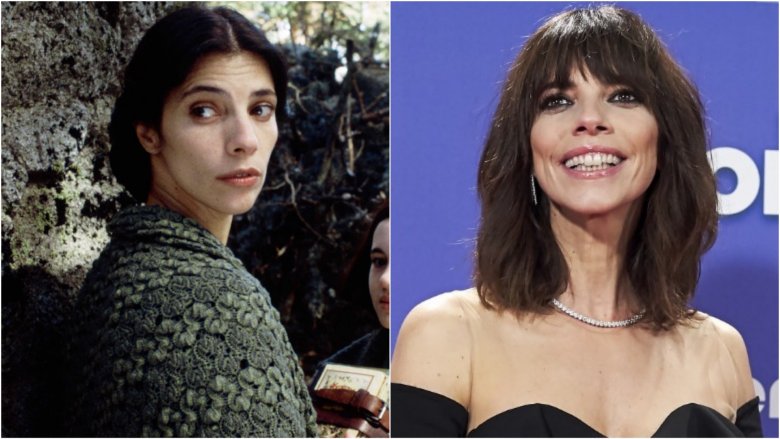 One ray of hope in the grim world of Pan's Labyrinth is Mercedes, Captain Vidal's housekeeper who is, in fact, a spy and a freedom fighter with the rebel forces opposing Vidal and the fascist regime he represents. Mercedes does everything she can to help Ofelia and her mother, ultimately playing a key role in Vidal's defeat and taking the newborn child to safety. In one of the film's most powerful moments, the captain requests that Mercedes tell his son about his legacy, down to the time of his death. She interrupts him, declaring, "He won't even know your name."
Del Toro chose Maribel Verdú to play Mercedes, observing that he "saw a sadness in her." Verdú has appeared in nearly 100 Spanish-language films, among the most notable being a star turn in the Mexican coming-of-age drama Y Tu Mamá También alongside Diego Luna and Gael Garcia Bernal. This 2001 release was an international hit, scoring an Oscar nomination for Best Original Screenplay. It happened to be co-written and directed by Alfonso Cuarón, del Toro's longtime friend and a producer on Pan's Labyrinth.
Álex Angulo as Dr. Ferreiro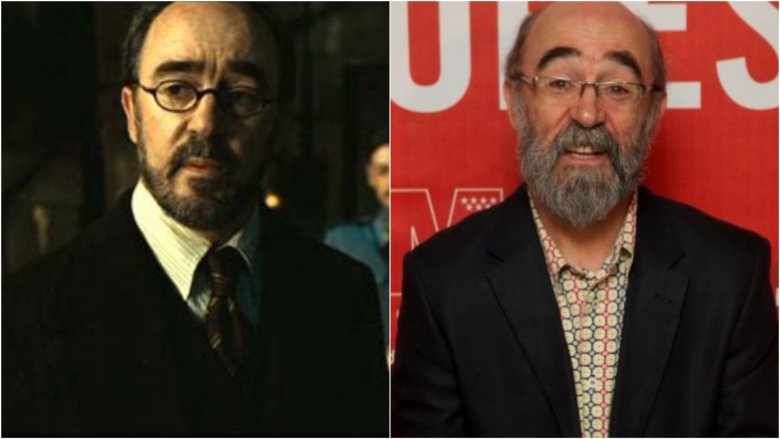 Mercedes isn't the only rebel spy secretly working in Vidal's employ. Dr. Ferreiro is the physician caring for Carmen during her pregnancy and illness. He also bears the grim duty of attending to the captain's prisoners. When Vidal orders Ferreiro to keep a captive man alive so that he can be further tortured for information, the good doctor humanely euthanizes the rebel instead. A furious Vidal kills Ferreiro for his disobedience, heightening the tension and the audience's concern for the other heroes.
Álex Angulo brings tremendous dignity and pathos to his brief time onscreen as Dr. Ferreiro, and his death scene is one of the most moving moments in Pan's Labyrinth. It's no wonder — Angulo had starred in over 60 films and was nominated for three Goya Awards, Spain's greatest national honor for achievement in film. Sadly, he was killed in a car accident in 2014 at the age of 61.
Roger Casamajor as Pedro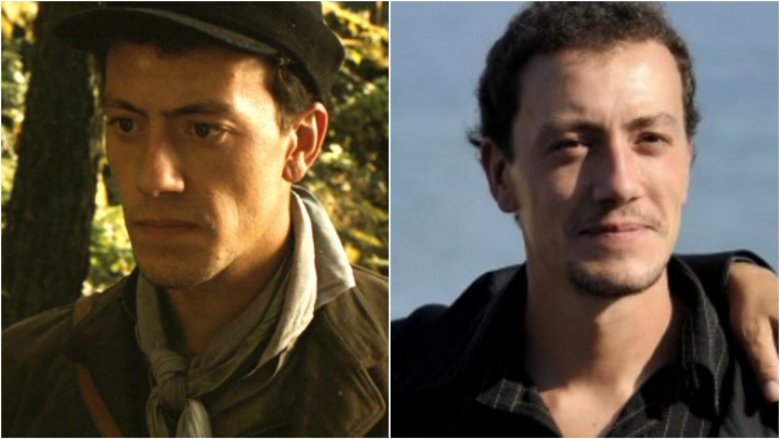 Mercedes may be responsible for helping rebel forces infiltrate Vidal's compound (and for giving his face a nasty slice in one of the movie's most horrific scenes), but the one who actually pulls the trigger and kills the captain is her brother, Pedro. As a leader among the revolutionaries, Pedro serves as a more idealistic young counterpoint to the somewhat resigned and pessimistic Dr. Ferreiro. He offers comfort and encouragement to Mercedes when she doubts their chances.
Pedro was played by the dashing and charismatic Roger Casamajor. Like many of his Pan's Labyrinth costars, Casamajor has appeared in an array of Spanish-language films, series, and TV movies, but he made a particular name for himself on the stage early in his career. He toured Catalonia performing in such noteworthy plays as David Mamet's The Shawl and Bertold Brecht's A Respectable Wedding. He recently appeared in Everybody Knows, a psychological thriller starring Javier Bardem and Penélope Cruz.
Federico Luppi as the King of the Underworld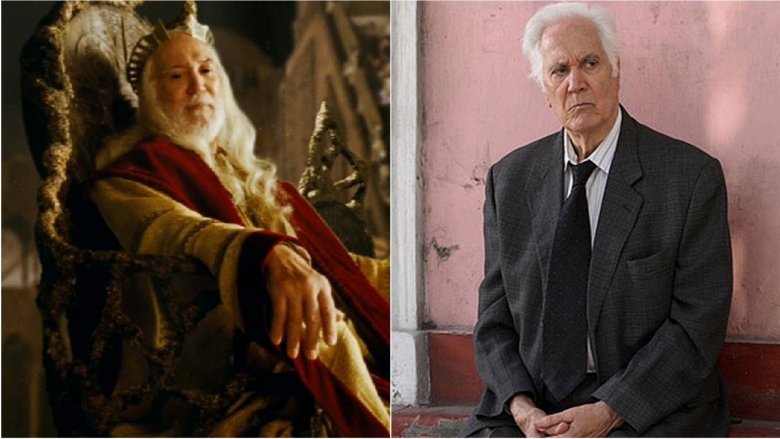 Pan's Labyrinth comes to a bittersweet conclusion, as Captain Vidal murders Ofelia just before the rebels, in turn, execute him. Mercedes comforts the dying girl with a lullaby as her blood drips into the stone labyrinth where she met the Faun. But the Faun then makes good on his promise to return her to her former life as Princess Moanna of the Underworld, and Ofelia spends the final moments of her mortal life smiling as she sees a golden throne room where her mother and father greet her warmly.
Princess Moanna's mother is, naturally, played by Ariadna Gil as a reborn form of Carmen. But, as Ofelia's father had died before the story began, del Toro needed to cast someone special as the King of the Underworld for the single finale scene, and he turned to one of his favorite collaborators, Federico Luppi. Luppi appeared in all three of del Toro's Spanish-language films, having played the lead role of haunted antiques dealer Jesús Gris in Cronos and orphanage operator Dr. Casares in The Devil's Backbone.
But his work with del Toro represents just one facet of Luppi's long career. Over the course of six decades, he appeared in over 100 movies and television shows in both Spanish and English. He passed away in 2017, at the age of 83.
Pablo Adán as the Narrator and the voice of the Faun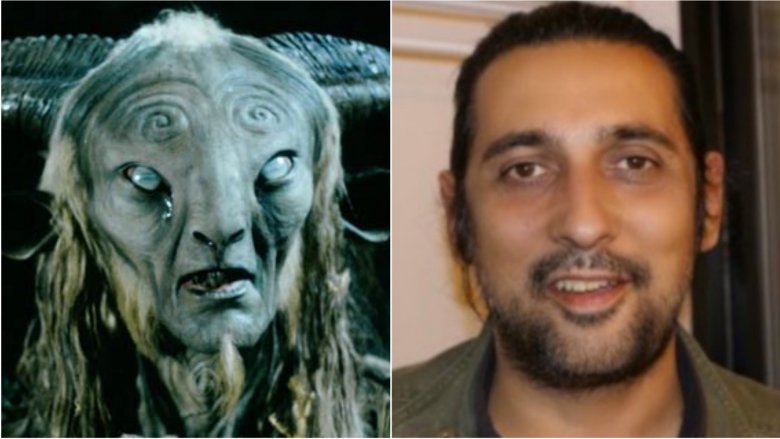 Doug Jones may have worked hard to learn all of his dialogue as the Faun in Spanish, but del Toro would later dub his voice with an actor fluent in the language. Enter Pablo Adán, a prolific talent who has spent much of his career performing in Spanish-language dubs of live-action and animated TV, movies, and video games from around the world. According to his Behind the Voice Actors profile, Adán has lent his talents to over 50 cartoon characters, from Disney to Fox and from Marvel to DC.
Adán's voice both opens and closes Pan's Labyrinth as he narrates the story of the princess who dreamed of the living world. Together with Jones' painstaking physical and facial performance, he lends the Faun an air of unnerving mystery, simultaneously welcoming and warning. In the end, the character is a perfect representation of Pan's Labyrinth and so much of del Toro's work — beautiful fantasies which lead us through the darkness, opening our eyes to the things that make life worth living, even in a dangerous world.