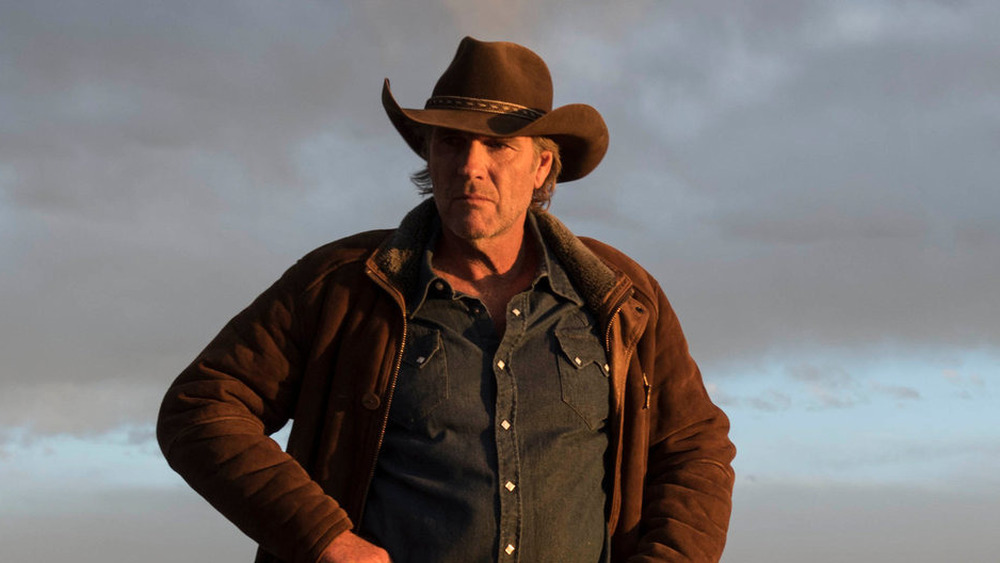 In 2012, Longmire debuted on A&E. Among the channel's wealth of reality programming, including Duck Dynasty and Storage Wars, this modern take on the Western genre debuted to rave reviews. It quickly became one of the highest-rated series on the channel. Yet after two seasons, it was canceled, as A&E attempted to focus on its younger demographic. Luckily, Netflix stepped in and saved the day, giving fans four more seasons.
Based on Craig Johnson's Walt Longmire Mysteries series of novels, this beloved show is about the titular sheriff of Absaroka County, Wyoming. Shortly before the show begins, Sheriff Walt Longmire loses his wife. He is forced to deal with her death, a new partner, and a very concerned daughter. Season after season, secrets about the family and the small town are revealed. In the end, all of them come crashing together, creating one majorly compelling drama.
Since Longmire is on Netflix, people are still discovering the show and falling in love with its multilayered characters, even though its last season aired in 2017. Let's see what the cast is up to now.
Robert Taylor as Sheriff Walt Longmire
Robert Taylor plays Sheriff Walt Longmire. Taylor completely embodies this small town, cowboy-like law enforcement officer. His performance is as powerful as it is nuanced — you'd think he grew up alongside the likes of John Wayne and Clint Eastwood. Fun fact: He's not American at all! Taylor is actually Australian. He should absolutely get an award for fooling everyone.
Since starring on Longmire, Taylor has been busy living life off-screen in Melbourne, Australia. His Instagram is filled with pictures of him getting beers with friends, rooting on the Dodgers, and traveling. He even made a trip back to Wyoming.
If you miss watching the Sheriff on screen, you can see Taylor as Dr. Heller in the 2018 film The Meg, or as Reverend Covern in the "Down from Dover" episode of the delightful Dolly Parton's Heartstrings. Anyone who is associated with Dolly Parton and seems to be living his best life surrounded by friends and family is doing it right.
Katee Sackhoff as Vic Moretti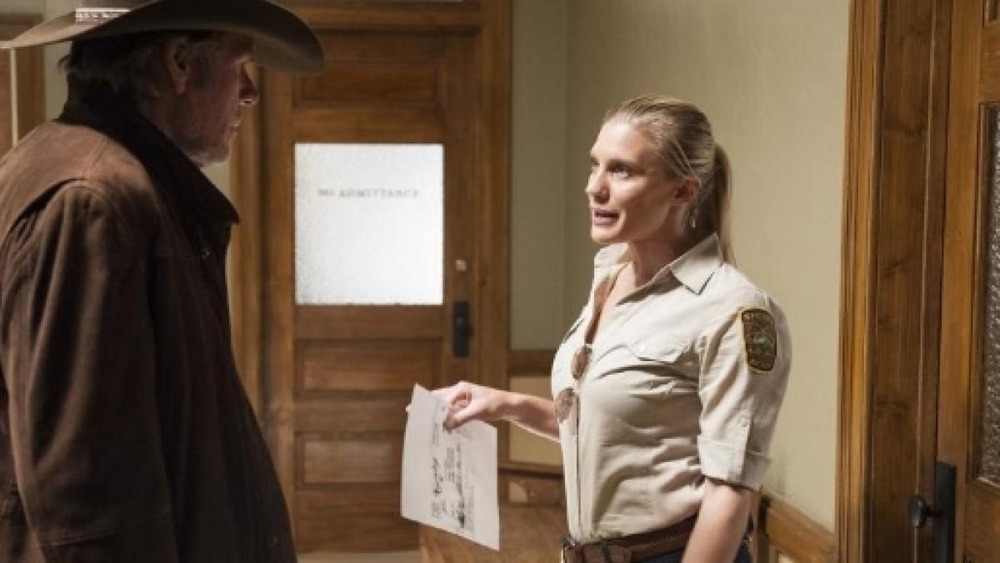 Originally from Philadelphia, Vic Moretti moves to Absaroka County, becoming Longmire's deputy sheriff. Vic and Walt's will-they-won't-they relationship lasts all six seasons. While they decide to live together, their past relationships never allow them to fully commit to each other. This bad*ss detective is played by the equally awesome Katee Sackhoff. Moretti is tough, layered, and intelligent, much like the other characters Sackhoff portrays.
Since her time on Longmire, Sackhoff has been continuously working — often in major franchises. In the Arrowverse, she plays Leslie Jocoy (better known as Amunet Black) on The Flash. She also wields the power of her voice playing various characters on Robot Chicken. But she is perhaps best known as Bo-Katan. Sackhoff originally only played her on the animated Star Wars: The Clone Wars series, but Dave Filoni and Jon Favreau decided to bring Bo-Katan to life in season two of The Mandalorian, inviting Katee Sackhoff along for the ride.
If you're looking for even more of Sackhoff's brilliance, look no further than Netflix. She stars as Niko Breckinridge on the sci-fi thriller series Another Life. It's safe to say that this hard working woman and friend of Baby Yoda is already a legend.
Lou Diamond Philips as Henry Standing Bear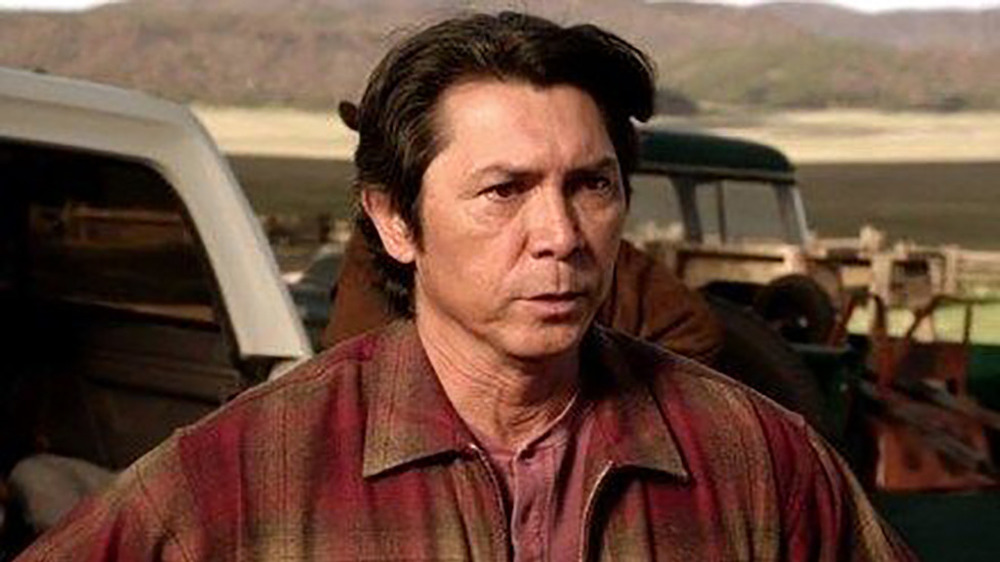 Henry Standing Bear is played by the amazing Lou Diamond Philips. A resident of the Cheyenne reservation, owner of The Red Pony, and longtime friend of Longmire, he is accused of murder. Henry's connection with Longmire, paired with Philips' engaging portrayal, made this character one of the most prominent pieces of the show.
Lou Diamond Philips is not new to the Hollywood scene. In 1987, he received rave reviews for his portrayal of Ritchie Valens in La Bamba. His career continued to thrive with a Tony Award nomination for The King and I, and a Golden Globe nomination for Stand and Deliver.
Since the finale of Longmire, Philips' success has known no bounds. He's actually a world-class poker player, frequently playing in major tournaments. Guess his stoic persona as Henry Standing Bear comes in handy even beyond Longmire. Even though he hasn't managed to win big at the World Series of Poker yet, you never know how the chips will fall. While you wait for his epic victory, you can catch him on the Fox series Prodigal Son as Gil Arroyo.
Cassidy Freeman as Cady Longmire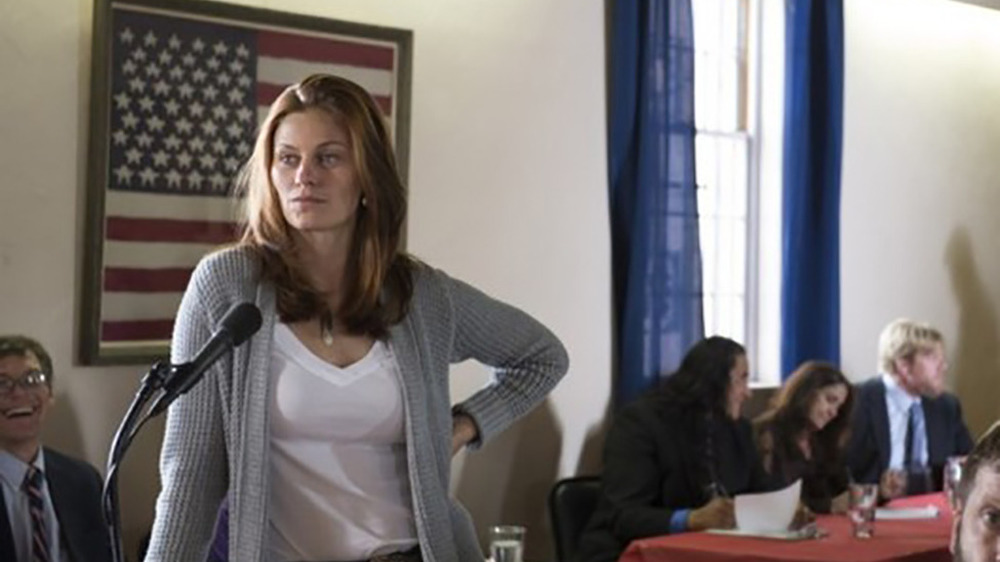 If Cassidy Freeman looks familiar, it's because you probably remember her as Tess Mercer on the hit show Smallville. After her tenure on the Superman drama ended, she stepped into the shoes of Cady Longmire. Cady, or Punk as she's affectionately known, is a lawyer, Sheriff Longmire's daughter, and Branch's girlfriend. Henry's arrest sends her career in a new direction as a public defender for members of the reservation. The series ends with her following her father's sheriff path.
Freeman is a woman of many talents. She's in an indie rock band with her brother, called The Real D'Coy. She's also politically and socially active, volunteering her time in support of Jon Ossoff during the 2020 election. On screen, she's kept busy playing roles like Emma Kate in The Forever Purge. If horror thrillers aren't your speed, definitely check her out as Amber Gemstone in one of the best shows of 2019, HBO's The Righteous Gemstones. Freeman absolutely shines in every role she tackles and will likely continue to do so.
Baily Chase as Branch Connally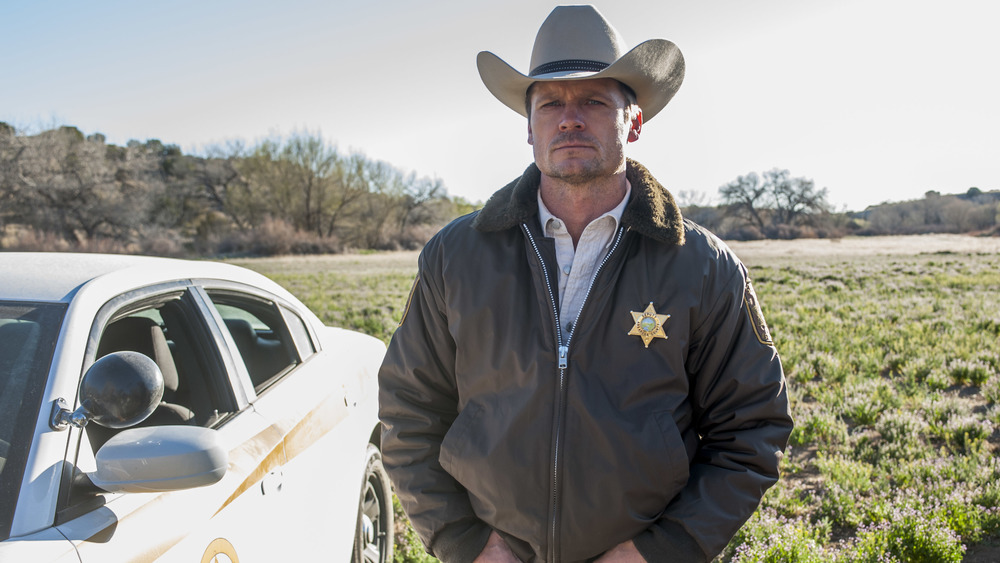 Bailey Chase is Branch Connally, the Deputy Sheriff of Absaroka County. This affluent and ambitious detective is the on-again-off-again boyfriend of Cady Longmire. Sadly, after he is kicked off the force, his time on the show is cut short when he is murdered by his father.
Like his character on Longmire, Chase played football at Duke University on a football scholarship. Luckily for us, he became an actor, and has been working steadily for years. After playing the disgraced deputy, he joined the casts of 24: Legacy, Twin Peaks, and S.W.A.T. He also reunited with his Longmire castmate A Martinez on Queen of the South.
Chase's frequently updated Instagram is particularly fun for Longmire fans to peruse. It's filled with adorable pictures of his family, pets, travels, and passions. Take a closer look, and you'll discover his handle is @branchlives. Turns out, he loves Branch Connally as much as we do.
Zahn McClarnon as Officer Mathias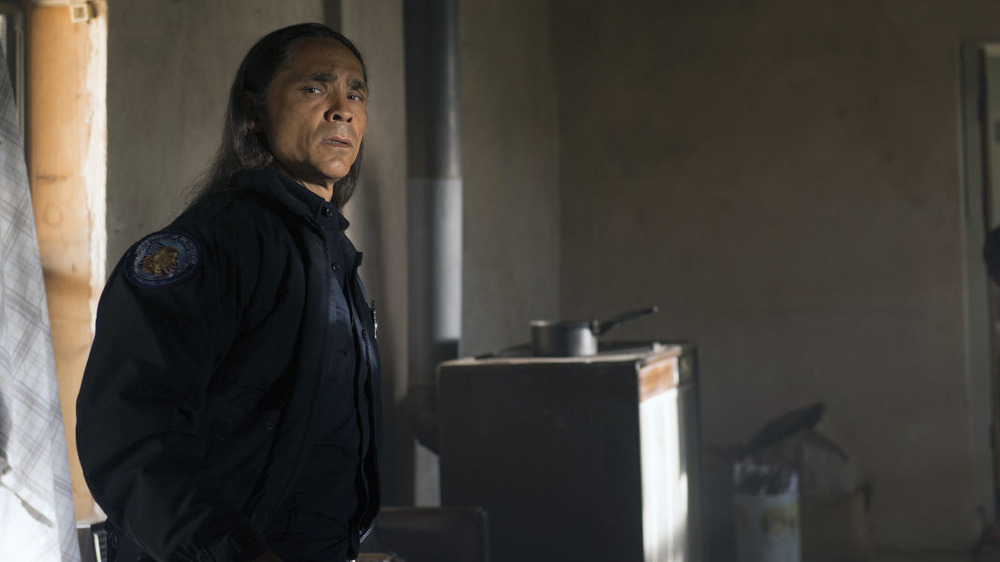 Zahn McClarnon plays Officer Mathias. As a member of the Cheyenne reservation's tribal police force, he is often a thorn in Longmire's side: His ambivalence often leads to obstruction. Officer Mathias is a bit of an enigma, forcing the audience to constantly question if he's working towards good or bad aims. This uncertainty leads to an incredibly nuanced and dynamic performance from McClarnon.
As a Native American actor of Lakota descent, McClarnon is part of a small minority of working indigenous actors. UCLA's "Hollywood Diversity Report" revealed only 0.5 percent of top film roles were played by Native American actors as recently as 2019. Even though the industry should be more inclusive across the board, McClarnon's casting as Officer Mathias is enormously important and forward-thinking.
McClarnon's career is filled with unique and interesting roles. He played Hanzee Dent in the second season of Fargo alongside Kristen Dunst, the critically acclaimed role of Akecheta on Westworld, and William Lopez on Marvel's Hawkeye. Zahn McClarnon is breaking barriers for indigenous actors and is kicking butt while doing it.
Adam Bartley as Deputy Archie "the Ferg" Ferguson
Adam Bartley endearingly portrays the role of Deputy Archie "the Ferg" Ferguson. A seemingly bumbling addition to the team, the Ferg is just a diamond in the rough. His relationship with Longmire is filled with heart and mutual admiration. When Ferguson tries to resign, he gets one of the series' most heartbreaking lines: "I know I was a favor. I only got hired 'cause you were helping out my dad." The strong bond between him and Longmire shines through, as Longmire refuses the resignation, still seeing potential in Ferguson. Thank goodness for that, because the show wouldn't be the same without the Ferg.
Since Longmire, Bartley has appeared on a plethora of great shows. He plays Carl Brown on NCIS: Los Angeles, Erik Doyle on Lucifer, and Duke on This Is Us. Hopefully, he'll soon play another wonderful series regular role like Deputy Ferguson. In the meantime, his Instagram is filled with joy, including his adorable animals and reunion photos with his Longmire cast members.