gg-foto/shutterstock
Wave Goodbye
As the coronavirus outbreak has made it impossible in most places to go to the beach or schlep to the community pool for the time being, it almost seems like a backyard pool would be an ultra-convenient way to cool off — and, in better times, welcome friends. Think twice, though: Despite all their warm-weather appeal, pools have some serious downsides that may not be readily apparent when the temperature (and pool temptations) are high. Here are 20 reasons to reconsider getting a pool at home.
It's Pricey to Maintain …
The expenses don't end once installation is over. HomeAdvisor estimates an average $115 a month going to pool maintenance, though that figure is skewed by pool owners who use professional services. Still, DIY maintenance isn't cheap, either: You'll have to pony up for supplies including a skimmer, chlorine, a pH kit, a pool vacuum, filters, and a quality pool cover, ranging from $30 to upward of $10,000 for a mechanical model.
One-time pool repairs outside a maintenance budget can be a real wallet-buster, experts tell Angie's List. A busted pool pump motor can be around $350, and around $800 to replace. Resurfacing a leaking pool starts around $6,000, while replacing a vinyl lining starts around $3,000. A new pool filter may cost around $600.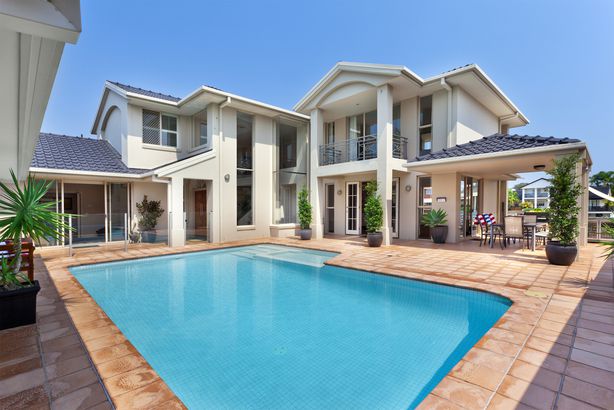 … and Structural Insurance, Too
An in-ground pool is an investment, so don't forget to protect it by increasing your "other structures" coverage, Insurance.com warns. Most policies include this coverage up to 10 percent of a home's value — if that's not enough, each additional $1,000 in coverage may bump up a premium about $5. Above-ground pools may fall under personal property coverage, but make sure there are no pool-specific claim limits.
Pools Are a Critter Haven
If you're not a wildlife lover, be forewarned: Animals love pools. Some of the most common visitors include frogs, snakes, ducks, and geese; you may even find alligators if you live down south. The CDC warns pool owners to keep a close watch for raccoons, which can harbor a parasite that can cause a serious neurological illness in humans.
… and the Water Bill, Too
Water is relatively cheap — it's combined water and sewer bills that can be the real killer when filling up or topping off a pool. The bill could more than double for the month you fill a pool — depending on the size, you may need 15,000 or more gallons on top of the 12,000 a family may normally use in a month. That could mean as little as an extra $65 in some cities, or well over $360 in others, based on increases tracked by Circle of Blue.