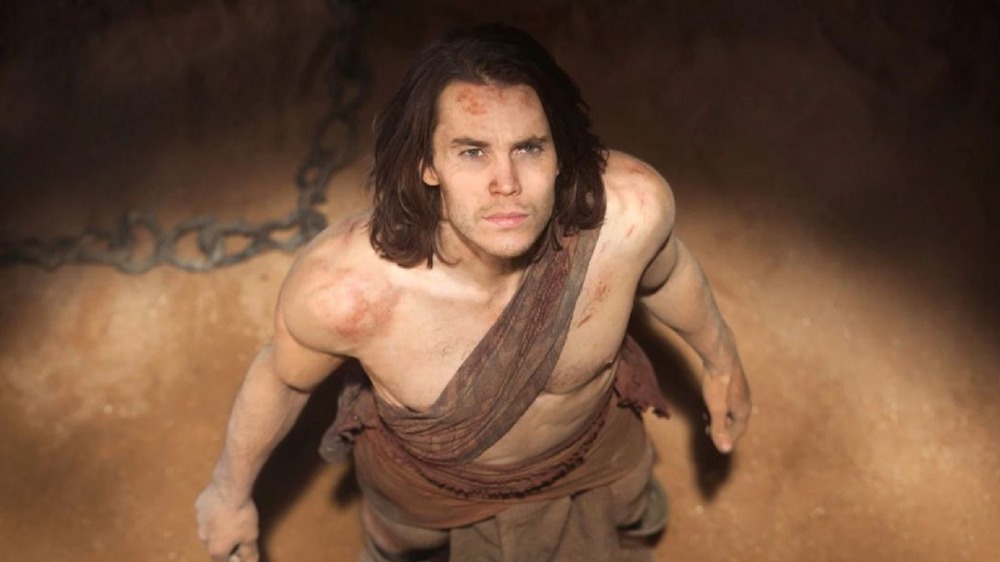 "By nature, I'm an experimenter. To this day, I don't believe in sequels. I can't follow popular cycles. I have to move on to new things."
That famous quote from Walt Disney summarized his own personal feelings towards follow-ups. However, it's not a perspective shared by the company he founded. Today, The Walt Disney Company thrives on not just sequels but entire cinematic universes that go on and on for decades. You only need to look at the studio's highest-grossing movies to see how much sequels drive the modern form of Disney. All but two of the studio's 25 biggest all-time films come from a previously existing franchise. Whether it's a sequel, prequel, or spinoff, these kinds of movies have come to define Disney as much as princesses and mouse ears.
Still, just because sequels are rampant at Disney doesn't mean every title the studio puts out gets a follow-up. Over the years, many proposed sequels to Disney movies have gone unmade, with this fate befalling even successors to some of the company's most lucrative titles. The reasons for why Disney fans never saw these particular sequels range greatly. Everything from box office woes and studio politics to struggles to come up with a story have plagued these unmade Disney sequels that never got a happily ever after.
When will a Tangled sequel begin?
Walt Disney Animation Studios has become a lot more comfortable with the idea of sequels over the last decade. Previously only something Disney indulged in when it came to Rescuers or Fantasia films, Disney Animation has crafted direct follow-ups to titles like Frozen and Wreck-It Ralph in recent years. One modern Disney Animation hit that didn't score a sequel, though, was Tangled. This is in spite of the film becoming a resounding financial success, including a massive $585 million worldwide box office haul. This begs the questions of why Anna and Elsa have already gotten a Frozen II while Rapunzel is still waiting for her sequel to begin?
According to producer Roy Conli, the thought of doing another Tangled movie has crossed quite a few minds. In fact, the film's creators even went so far as to talk about what kind of story could be explored in a prospective part two. While brainstorming ideas for a follow-up, though, they came to one undeniable conclusion. As Conli explained to Den of Geek, "Her hair was gone! There you go!" Without Rapunzel's magical hair, doing a Tangled 2 seemed pointless. However, this doesn't mean all Tangled follow-ups have been banished. Short-form continuations of Tangled have emerged in the last decade through the short film Tangled Ever After and the animated TV show Tangled: The Series. However, a feature-length Tangled sequel just isn't something Walt Disney Animation Studios has been able to crack.
Real Steel never got a round two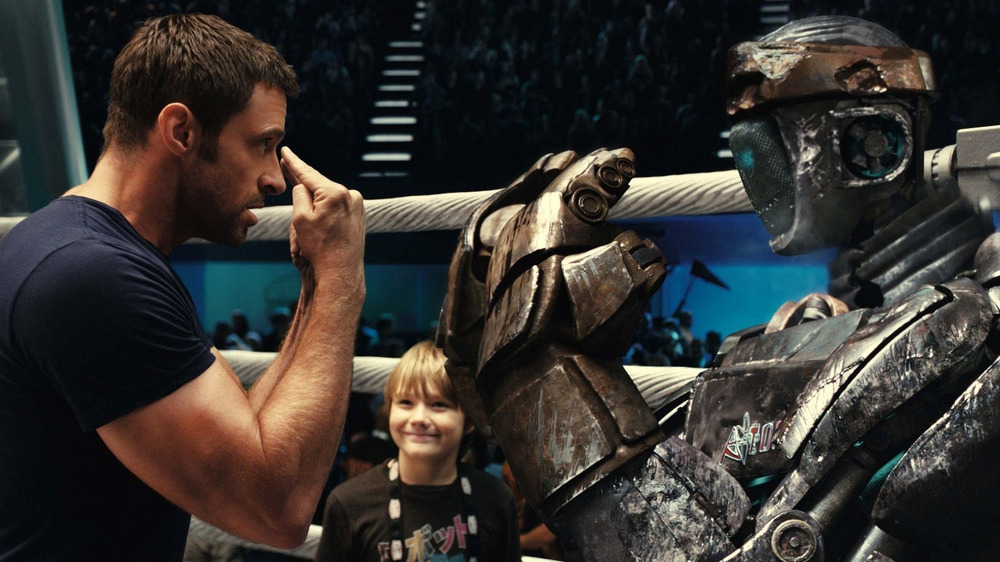 Long before Real Steel even hit theaters, this Hugh Jackman movie about robot boxing was already being primed to be franchise material. In April 2011, news broke that screenwriter John Gatins had been hired to pen a script for a Real Steel follow-up. This development was confirmed by Real Steel director Shawn Levy, who also said he would back to direct any sequel. However, he did note at the time that it would be a challenge to work Real Steel 2 around Hugh Jackman's busy schedule.
Since then, Jackman has been consistently busy, which has helped to keep Real Steel 2 on the sidelines. Another issue surrounding a sequel is the struggle to crack a good script. Levy said in September 2014 that he and Jackman remained enthusiastic about the Real Steel universe, but they weren't rushing into anything. "Hugh and I would only make it if the plot feels fresh but also the character journeys feel fresh," Levy explained. "And we've found both but never at the same time." Further complicating getting the sequel off the ground is the fact that the original movie was a product of distribution agreement between Disney and DreamWorks. That deal ended in 2016, meaning that sequels to Disney/DreamWorks movies like Real Steel are low on the priority list for the Mouse House these days. Despite original hopes of Real Steel scoring a KO as a franchise-starter, the film swung and miss when it came to actually launching a sequel.
Moviegoers never got to see Who Framed Roger Rabbit 2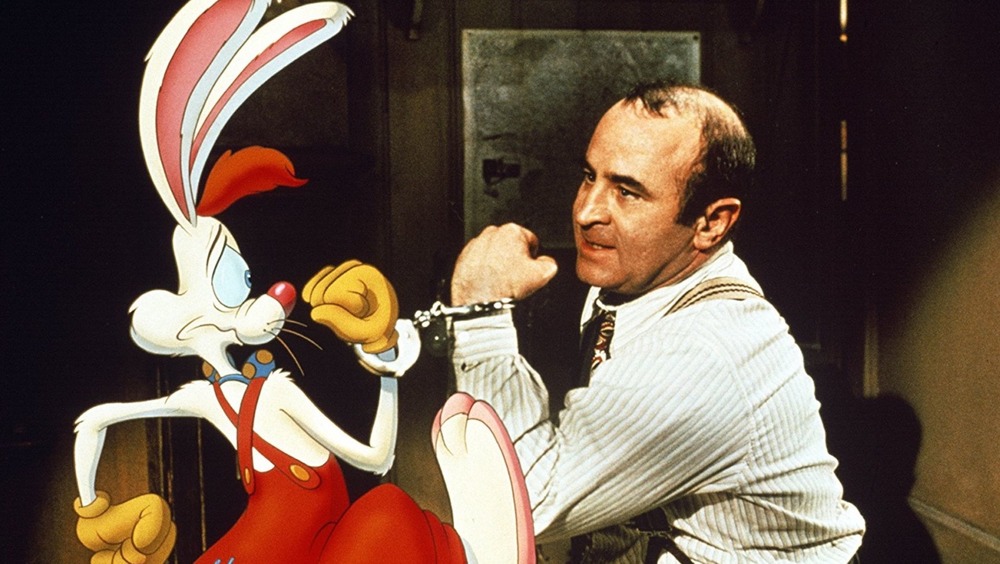 Once Who Framed Roger Rabbit became one of the biggest movies of 1988, the next course of action was obvious. It was time for a sequel, or more specifically, a prequel. According to Collider, the studio went through multiple iterations of what a Roger Rabbit prequel would look like. These included The Toon Platoon, which would've seen a young Roger Rabbit finding himself enlisted into World War II. There was also a separate Roger Rabbit origin story entitled Who Discovered Roger Rabbit, which would've been a musical set on the streets of Broadway.
Despite all the efforts to fashion a proper follow-up for Who Framed Roger Rabbit, constant problems kept the sequel from coming to fruition. For one thing, Roger Rabbit producer Steven Spielberg had a strained relationship with Disney. All potential Roger Rabbit projects had to get his approval, and that became difficult to acquire. But the biggest issue turned out to be related to the film's budget. When it was revealed the project would cost over $100 million to make, Disney put it on the backburner.
In the years since, people associated with the original Roger Rabbit, including director Robert Zemeckis, have constantly expressed their excitement over the sequel's script. However, they've simultaneously expressed pessimism over the idea of Disney actually producing it. "The current corporate Disney culture has no interest in Roger, and they certainly don't like Jessica at all," Zemeckis grimly noted in 2016.
How come audiences couldn't enroll in a Sky High 2?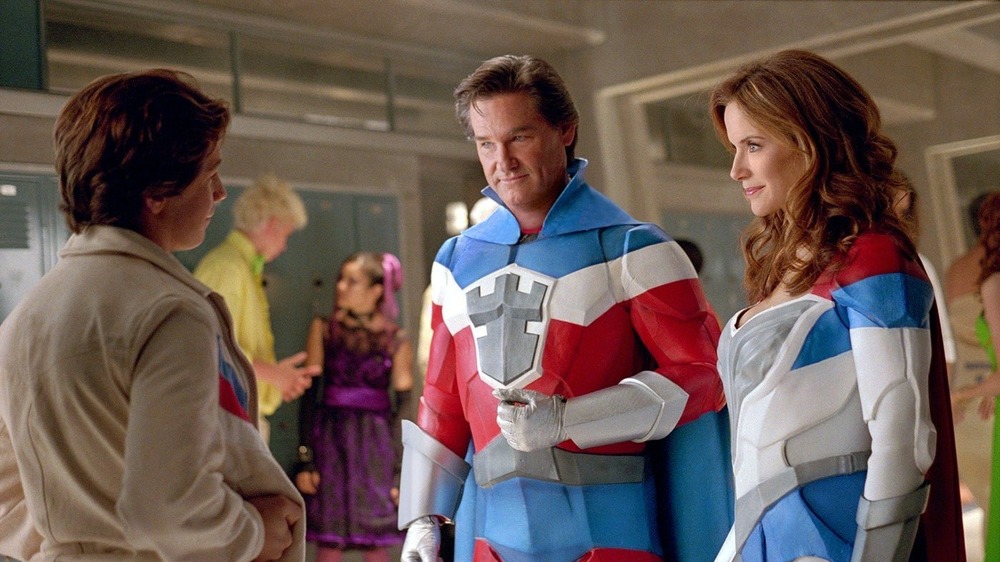 Dating back to the Christopher Reeve Superman franchise, superhero movies have always gotten sequels. In the modern film landscape, that trait has evolved, with superhero movies in 2021 being capable of spawning expansive multimedia franchises. Despite how common this phenomenon is, not every superhero movie manages to warrant a follow-up. Such was the case for Disney's kid-friendly superhero movie Sky High. Its premise concerning teenage superheroes attending a high school exclusively for superheroes seemed ripe for further exploration in sequels. According to Sky High director Mike Mitchell, there were, in fact, plans to do that kind of exploration in another Sky High movie entitled Save U.
Mitchell explained to Gizmodo that Save U. would've transitioned things from a high school backdrop to a college setting. Despite the cast and crew being enthusiastic about continuing to explore the Sky High universe, they were unable to simply because of financial reasons. Disney was unimpressed with Sky High's box office, which amounted a solid $83.1 million worldwide but came up short when compared to the box office sums other kids movies' that were released in July 2005 like Charlie and the Chocolate Factory. This led to Disney abandoning any future Sky High adventures like Save U. While Sky High writer Mark McCorkle has said the sequel could eventually happen on Disney+ if Sky High fans "speak", but right now, it looks unlikely any new Sky High movies will be taking off anytime soon.
Treasure Planet 2 was left buried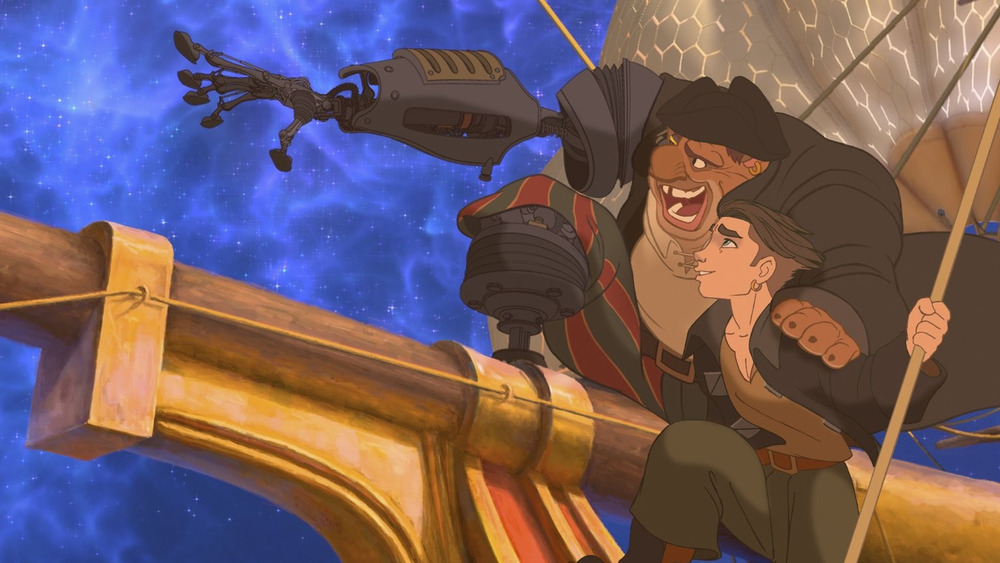 By the early 2000s, Disney had created an assembly line of direct-to-video sequels for its animated movies. Starting with 1994's The Return of Jafar, we got animated sequels to everything from Lady & the Tramp to The Fox and the Hound. Considering the ubiquity of these titles, it should be no surprise that plans were put into place to create a sequel to Treasure Planet. Director Jun Falkenstein was hired to direct the project, which would've followed Jim Hawkins and his exploits at the Royal Interstellar Academy. Supporting characters from the first movie, like Captain Amelia, would've returned while project even got far enough along to cast Willem Dafoe as the film's villain, a nefarious mechanical pirate named Ironbeard.
While the pieces were put together for Treasure Planet 2, the project would end up as an unseen buried treasure. The Monday after the first Treasure Planet opened, Falkenstein received distressing news about the project. Treasure Planet's disastrous opening weekend had caused Disney to pull the plug. "This was a huge bummer because we thought the project was rocketing along really smoothly," Falkenstein said in a reflective interview. "All the crew were really enthusiastic about the film." However, all that enthusiasm couldn't make up the fact that Treasure Planet was on track to lose massive sums of money for Disney. Those box office troubles ensured that Disney wouldn't be setting a course for a Treasure Planet sequel anytime soon.
Wild Hogs 2 failed to get on the road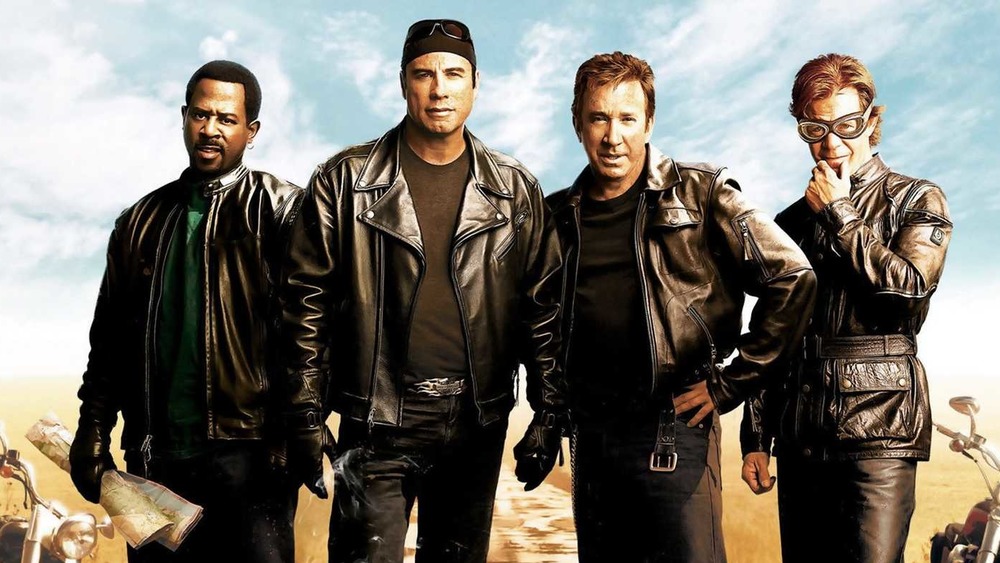 In 2021, it can be strange to conceive that the 2007 feature Wild Hogs made $168.2 million domestically. None of its lead actors are huge box office draws in the present-day world, and rarely do modern comedies hit that kind of revenue theatrically. But in its initial release, all audiences wanted to see was Tim Allen, Martin Lawrence, William H. Macy and John Travolta get into wacky antics while riding motorcycles across America. Such a premise proved so lucrative that a sequel was put into development entitled Wild Hogs 2: Bachelor Ride.
Per Tim Allen, Wild Hogs 2 would've taken a cue from Garfield: A Tale of Two Kitties and The French Connection 2 and shifted the action to Europe. "We end up going to a bachelor party," Allen said to MTV News. "But we decide to do it as another hog trip, and we go to Europe this time." Despite plans to start shooting in May 2010, this sequel never got on the road. In December 2009, Wild Hogs 2 was canceled despite having a finished script, and the four leads signed back on. The project suffered as part of Disney's larger shift away from Touchstone Pictures releases in favor of big-budget franchise titles. It also didn't help that Wild Hogs director Walt Becker had just delivered a box office flop for Disney in the form of Old Dogs, which further hurt the studios confidence in more Wild Hogs adventures.
Disney paid no attention to Oz the Great and Powerful 2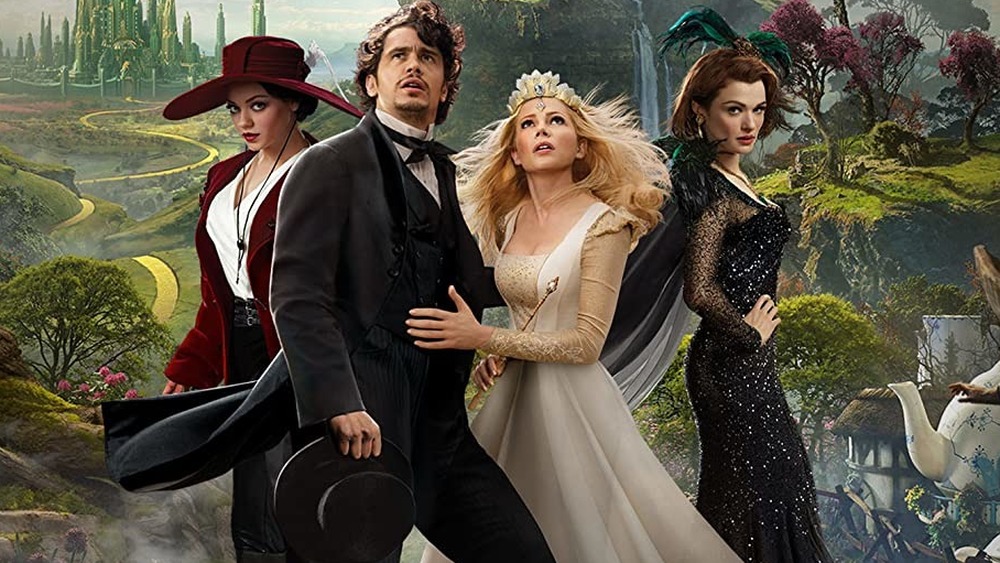 While Hollywood is only ever interested in adapting the Wizard of Oz book that inspired the 1939 musical of the same name, L. Frank Baum wrote numerous Oz books full of mythology that have never been adapted into a film. Perhaps the proposed sequel to Oz the Great and Powerful could've covered some of this material. Such a project was announced a few days before Oz hit movie theaters, with Mitchell Kapner being hired to pen the proposed follow-up's script.
However, this production faced daunting challenges right from the get-go when Oz the Great and Powerful director Sam Raimi announced his total disinterest in helming another adventure set in the merry old land of Oz. "I was attracted to [Oz the Great and Powerful's] story, but I don't think the second one would have the thing I would need to get me interested," Raimi explained. It also didn't help that Oz the Great and Powerful wasn't a huge smash at the overseas box office. This gave the film a noticeably smaller worldwide box office haul than other recent live-action Disney fantasy movies, such as Maleficent.
On top of all that, Oz lead actor James Franco has experienced multiple accusations of sexual misconduct in the years since Oz's release. That entire situation makes the already dicey prospect of seeing further Oz sequels even more unlikely. Those unadapted Oz books will have to look for other avenues for film adaptations.
Planes 3 failed to get off the ground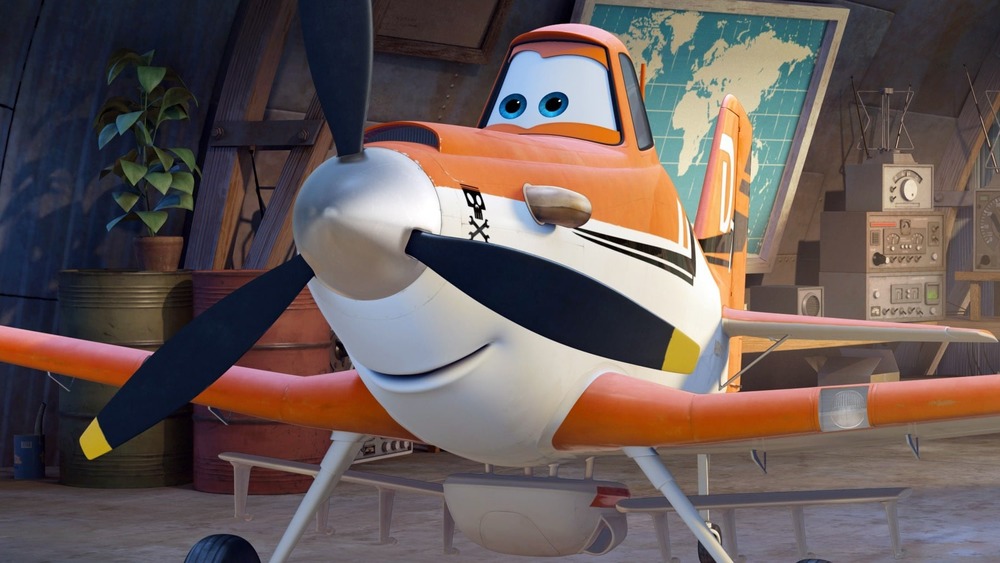 In the summer of 2014, Planes: Fire and Rescue debuted in theaters. Despite being one of only a handful of animated kids movies dropping that season, it was a box office disappointment and made noticeably less than the original Planes. Despite that, Disney wasn't planning to let this franchise go into dormancy.
In August 2017, a new entry in the Planes franchise was announced, which would take the whole saga into outer space. During that splashy reveal, almost all details about the project were kept under tight wraps. It was never revealed what the final title of this production would be while it was similarly a mystery how this feature would handle Planes protagonist Dusty Crophopper (Dane Cook). Whether he'd be the lead, a supporting character, or be absent altogether was never confirmed. All Planes devotees knew was this movie's cosmic setting and that it was confirmed the project would hit theaters on April 12, 2019.
This untitled Planes installment hit some turbulence it couldn't shake in the summer of 2018 when its animation studio, DisneyToon Studios, was shut down. With the closure of DisneyToon, all projects at the studio were canceled, including this Planes sequel. Perhaps Disney would've had more incentive to keep the project around if Cars 3 hadn't underperformed at the box office the preceding summer. In other words, the combination of DisneyToon's closure, coupled with the Cars franchise as a whole losing its box office luster, kept this Planes sequel grounded.
There was no picture perfect plan for The Lizzie McGuire Movie 2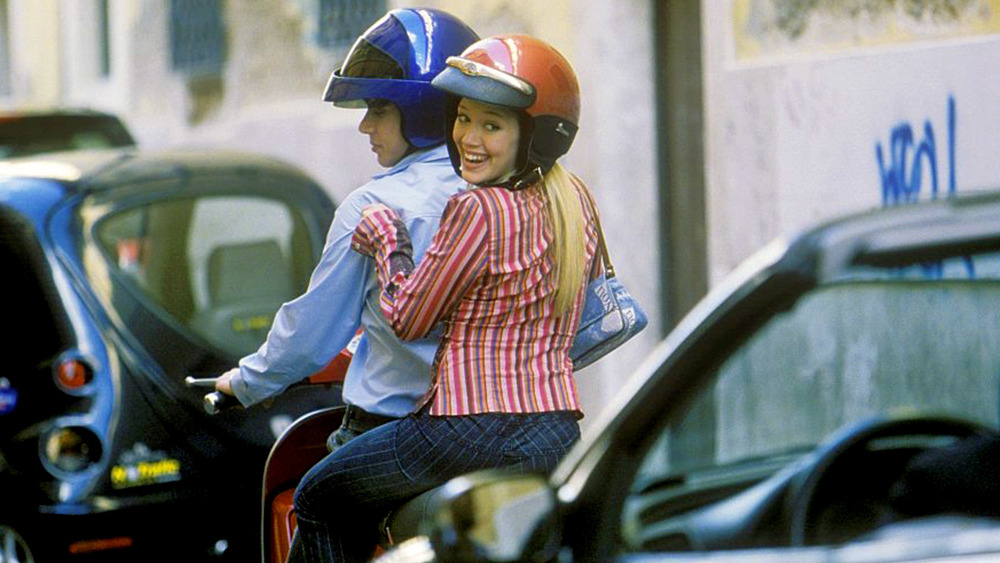 One of Hilary Duff's most famous songs is a tune entitled "Why Not," in which Duff sings about the virtues of engaging in bold actions like "taking a crazy chance" or doing "a little dance." It's also a phrase that many would imagine she'd say about the prospect of engaging in more Lizzie McGuire antics when The Lizzie McGuire Movie grossed $55.5 million on a $17 million budget. In the wake of that Duff vehicle becoming such a profitable endeavor, it would've seemed like a no-brainer for Duff to continue playing the character for Disney in another Lizzie McGuire movie. Why not, indeed.
However, less than a month after The Lizzie McGuire Movie first hit theaters, Duff announced that not only would this sequel not be happening, but that she was parting ways with Disney altogether. "We gave them a very generous offer, and unfortunately, they passed," a Disney spokesperson at Disney said at the time while also confirming that Duff's departure from Disney immediately killed off plans for The Lizzie McGuire Movie 2. "Hilary is a great girl, and we truly wish her the best of luck." Ditching an easy payday like The Lizzie McGuire Movie 2 and the Disney corporation as a whole may sound like a ludicrous notion. However, Duff's actions here were living up to the lyrics of her Why Not song, particularly the line "why not spread your wings and fly."