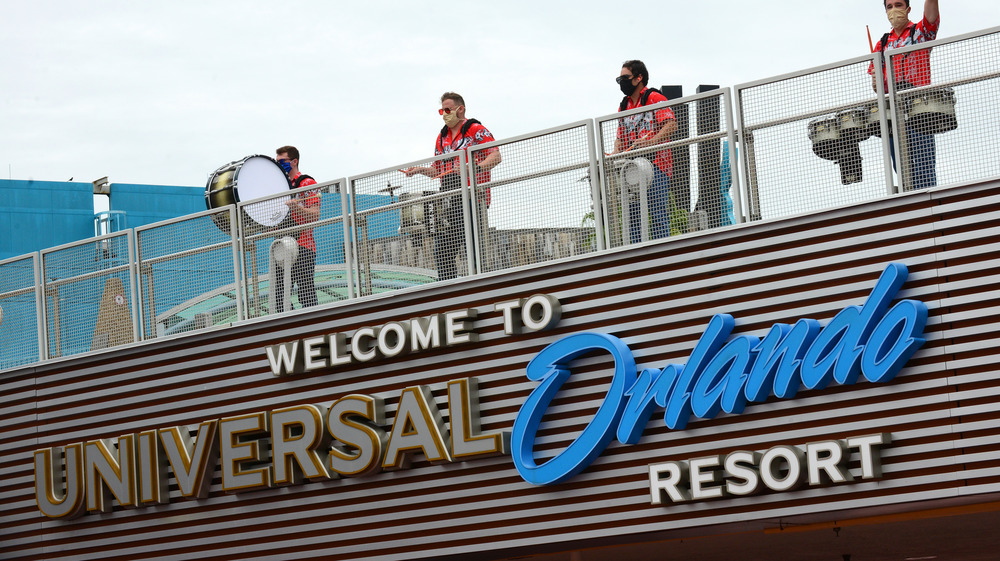 Universal Studios is one of the magnets that draws vacationers to Orlando year after year. It has tons to offer, and since a lot of its movie- and TV-themed attractions are often aimed at crowds a little older than Disney World's, it's become one of the go-to destinations for family vacations with older kids. But while its relatively small size can make it seem like it will be quick, easy, and cheap to "do" all of Universal Studios, there are plenty of ways to lose track of your money when visiting the park. Sometimes you have to pay a little more to have the vacation you really want, but it's best to know in advance what you're getting yourself into. Planning ahead can help you spend your money wisely and decide which perks are really worth paying for and which ones you can live without. Let's take a look at the sneakiest ways Universal Studios gets you to spend more money.
They split Harry Potter World between two parks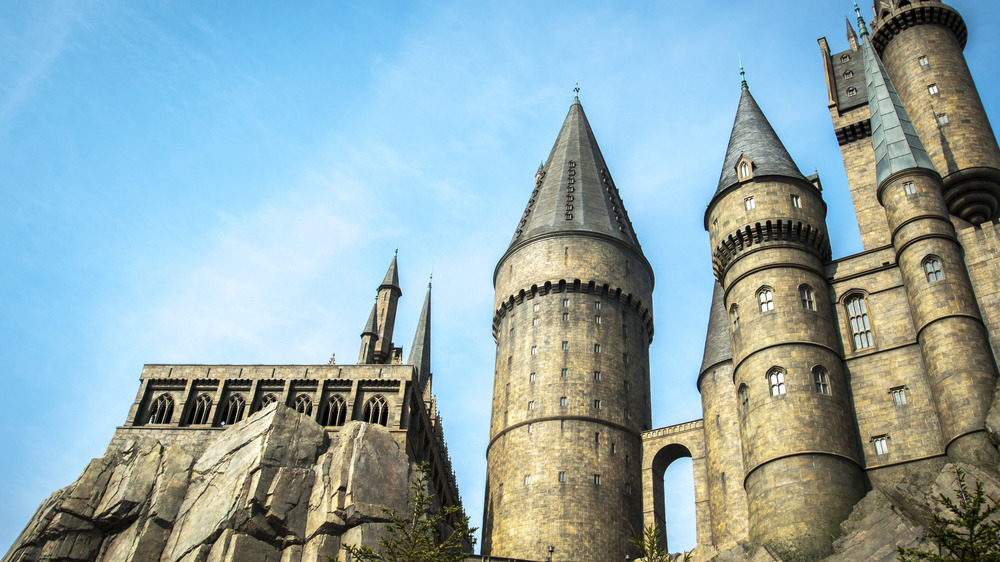 Universal Studios Orlando can't rival Disney World for sheer square footage, but it's still spacious enough to house three parks: Universal Studios Florida, Islands of Adventure, and Volcano Bay. And each has its own separate admission fee.
Once, most budget-conscious visitors might have just sucked it up and made their choice: Islands of Adventure for the Jurassic Park River Adventure, or Universal Studios for the Revenge of the Mummy ride? Sure, dinosaurs vs. mummies is a dilemma, but we're guessing most people fall in one camp or the other. But then The Wizarding World of Harry Potter came along, and Universal threw a wrench into the works: They put the Hogsmeade half of the attraction in Islands of Adventure and the Diagon Alley half in Universal Studios Florida. Wizards vs. wizards. It leaves Potterheads torn — and shelling out for tickets to both parks.
No one wants to feel like they're coming away with only half of an experience, especially one that's become a major draw. If you made the trip to Orlando so you could step into the world of Harry Potter, you want all the Harry Potter you can get. At least one of the best interactive shops, Ollivanders, exists in both parks, so you can walk away with a wand no matter what.
Park-to-park access is its own attraction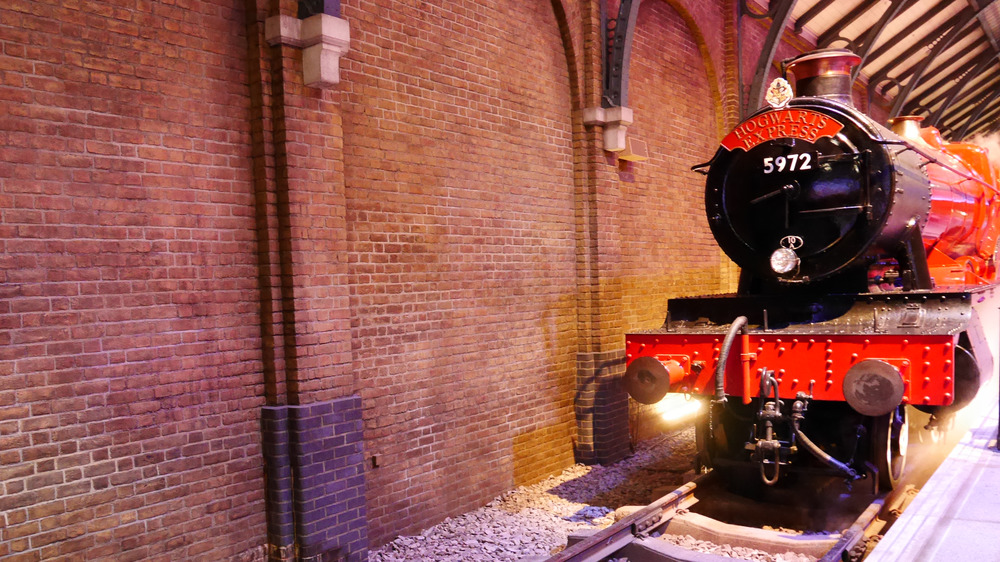 One of the most buzzworthy parts of the Wizarding World of Harry Potter is the Hogwarts Express, which takes passengers back and forth between Diagon Alley and Hogsmeade. It's not just a regular transport shuttle with a Hogwarts-themed redesign, either. The ride — it's hard to call it anything else — has screens instead of windows, giving passengers a stunning view of a simulated countryside. With sights like the Weasley twins racing by on their broomsticks and a herd of centaurs galloping through a forest, the Hogwarts Express makes it feel like guests aren't just being ferried between parks: They're being taken out of Orlando entirely.
Meanwhile, the screens that serve as the frosted door between the seats and the train's corridor play out a miniature drama with Harry, Ron, and Hermione passing by in silhouette. It's as immersive an experience as either the Hogsmeade or Diagon Alley attractions have to offer, and it's a big draw. It's hard to resist paying two park admittance fees — or shelling out for a Harry Potter-themed vacation package — when one of the best rides is the trip back and forth.
On a short stay, you'll want to skip those lines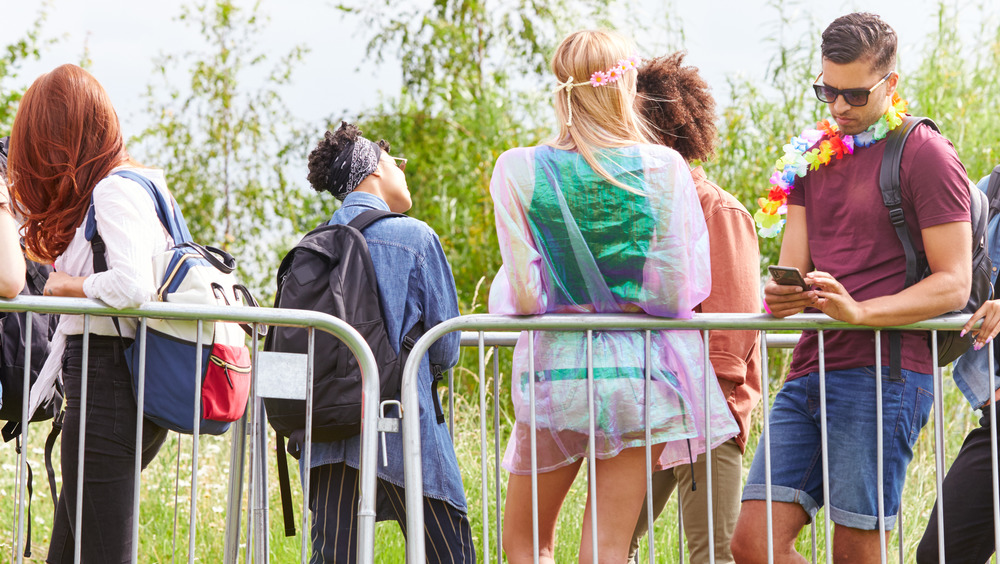 In peak seasons — especially when school isn't in session — Universal Studios Florida can get packed. If you're there for only a day or a weekend, all those long lines feel like they're taunting you. They're almost a guarantee that you won't get to do everything you want before your time is up.
But, like a lot of amusement parks, Universal Studios Florida has created a workaround — for guests who are willing to pay for it. If you buy a Universal Express pass, you can skip the long lines at both the Studios park and the Islands of Adventure. With the regular express pass, you're limited to just skipping once per ride, but there's a useful bonus option: Really dedicated guests can shell out for the Universal Express Unlimited. With that in hand, they can saunter to the front of any participating ride anytime they want, however many times they want. The price for the Universal Express Unlimited is $89.99 — and the knowledge that everyone behind you is grumbling about you cutting to the head of The Simpsons Ride again.
While Islands of Adventure and Universal Studios are linked for the Universal Express pass, Volcano Bay has its own. At only $19.99, it's considerably cheaper than even the basic $69.99 Express pass, but it's only good for the one park, and it only works once per participating ride.
You'll get an extra hour of park time if you stay in a resort hotel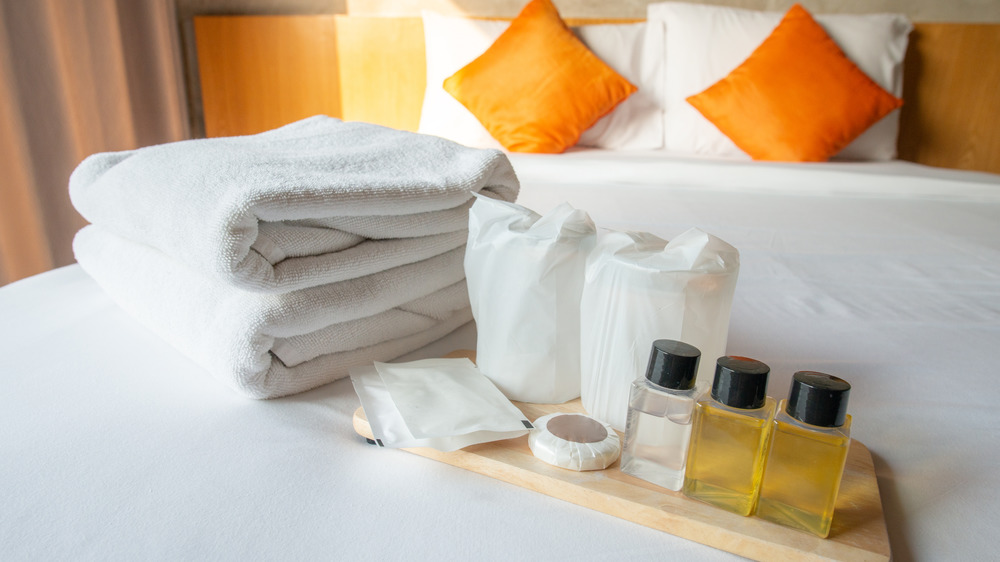 Universal Orlando has seven resort hotels, from premier locations like the Loews Portofino Bay Hotel to value ones like the paired Universal's Endless Summer Resorts – Surfside and Dockside Inn and Suites. Standard rooms at the Dockside start at $88/night with a four-night stay, and Universal starts providing perks even at that level.
Some of those perks are sneaky benefits for Universal and are designed to make it easier for guests to spend more money. Don't want to carry around your souvenirs? Use the free package delivery system to have them sent straight to your hotel. It's a great deal if you want to buy something heavy — or lose track of how much you've already bought, something that's harder to do if you're lugging all the bags around.
But the resorts do offer a perk that's a downright lure, not just a convenience. Guests at any of the resorts get to enter the parks a full hour before they open for the unlucky masses. Not all attractions are available that early, but some of the rides on offer include Harry Potter and the Escape from Gringotts and The Amazing Adventures of Spider-Man, which would normally draw long lines. With that extra hour of park time on offer, it could be hard for visitors to decide to be frugal and stay elsewhere.
Tickets cost more if you're not tech-savvy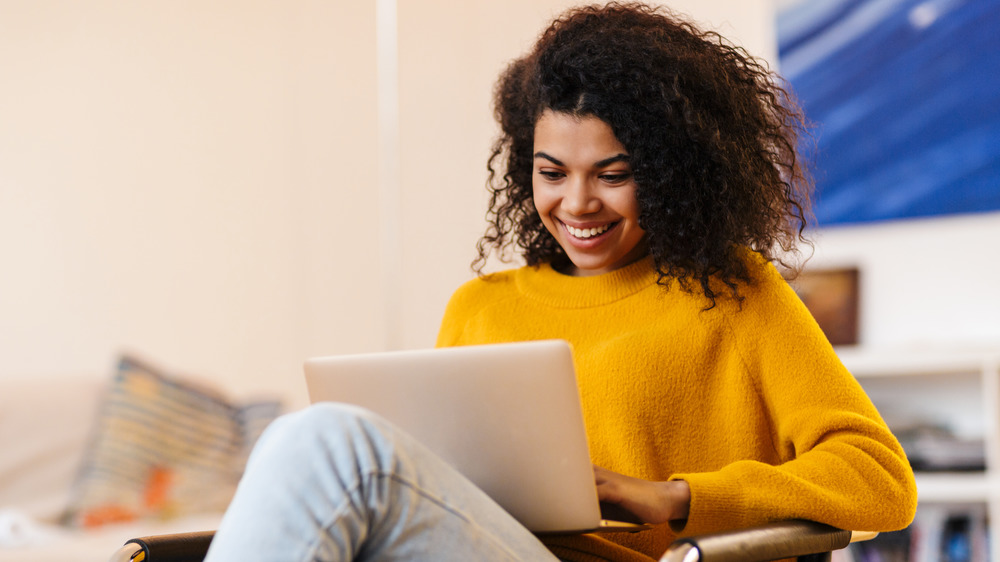 If theme park tickets are normally something you pick up at the gate, reconsider: Universal makes spur-of-the-moment ticket purchases costly. Guests who pick their tickets up online — even if they just snag them on their phone when they see how long the ticket line is — save $20 on multi-day park passes. It's not about estimating the number of park visitors in advance, either, because there's no requirement to buy in advance by a day or even an hour. It's just a time-saver for the ticket booth attendants and a perk for those in the know.
Of course, if you're uncomfortable with the technology, want to pay in cash, or really love standing in long lines, you can still do things the old-fashioned way. Just be prepared to pay a little extra.
The online ticket discount is only for multi-day passes, though. Guests looking for just one day in the park can just follow their heart when it comes to buying online or in person. Does your heart like waiting in line?
Filling up a photo album can get pricey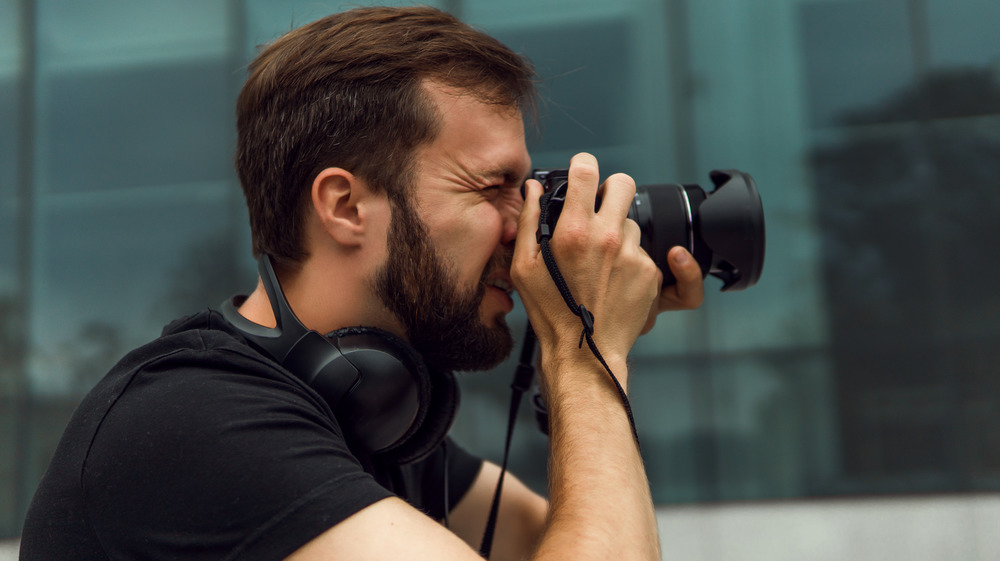 Photos are one of the best ways to remember a vacation. Unfortunately, taking them can also be one of the biggest hassles.
Universal Studios offers a workaround. With My Universal Photos, guests can let park photographers preserve those memories for them. Photographers are stationed around the parks, ready to immortalize character encounters with everyone from the Minions to Optimus Prime, and many attractions automatically take pictures during the ride itself. All the photos are available for later digital download.
But not everyone will be putting down their smartphone or their camera and relying on My Universal Photos. A one-day photo package is $69.99, and a three-day package clocks in at $89.99, which could be a lot to pay for pictures you mostly could have taken yourself. If you definitely want a hundred-plus pictures, though, the package could be worth it. Just make sure to decide in advance — the three-day package is more expensive if you buy it in the park, and the one-day package is an online-only deal.
They hang a lot of rules on those refills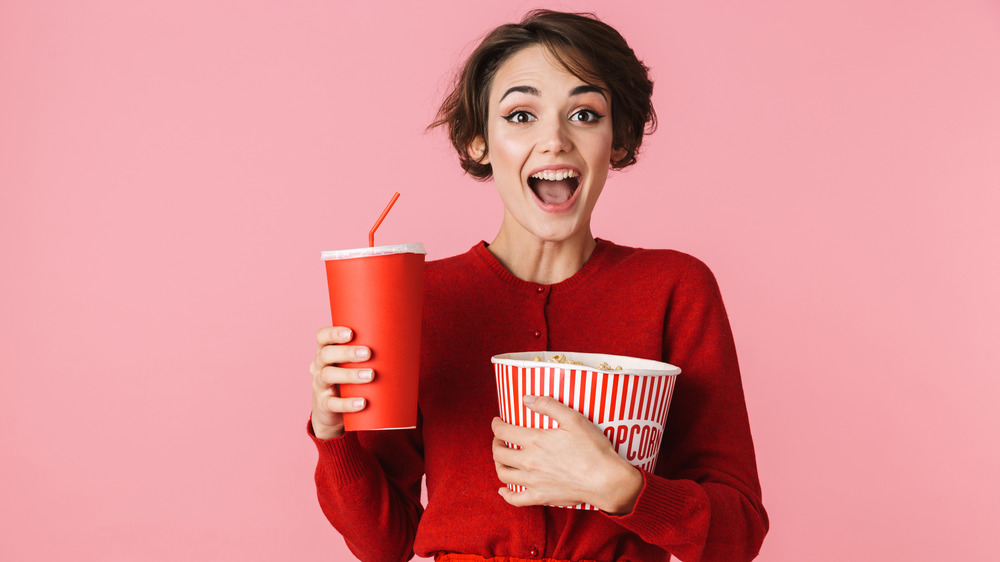 If you're planning to save a little money on your trip to Universal Studios, you'll probably check out their refill offer for popcorn and drinks. It's surprisingly complicated. Breaking it down and picking the best option for you can feel like solving a riddle.
Universal offers refillable cups, sippers, popcorn buckets, and Coke Freestyle cups. Standard Universal refillable cups get you discounted refills of basic beverages — effectively, sodas, lemonade, and tea — so that you pay only $1.49 per refill. Your first refill on a sipper-style cup is free. If you get a Coke Freestyle cup, all your refills at Coke Freestyle machines are free. The popcorn bucket refills for $1.99, and flavored popcorn isn't included in the offer.
It's generally a good deal. But if you're looking for a really immersive experience, the refillable cups get less and less useful. A lot of the park's signature beverages, like Harry Potter-themed Butterbeer and Pumpkin Juice or Simpsons'-themed Flaming Moes, have to be purchased separately. So pay attention to the terms and conditions and think about what you really want before you opt for a refillable cup, or you could wind up paying $16 for a souvenir cup and then spending the rest of the day paying full price for the drinks that aren't included in the deal.
Luckily, tap water is always free, and Universal Studios also lets guests bring in their own bottled water and even some small snacks.
Themed adult beverages make their own kind of checklist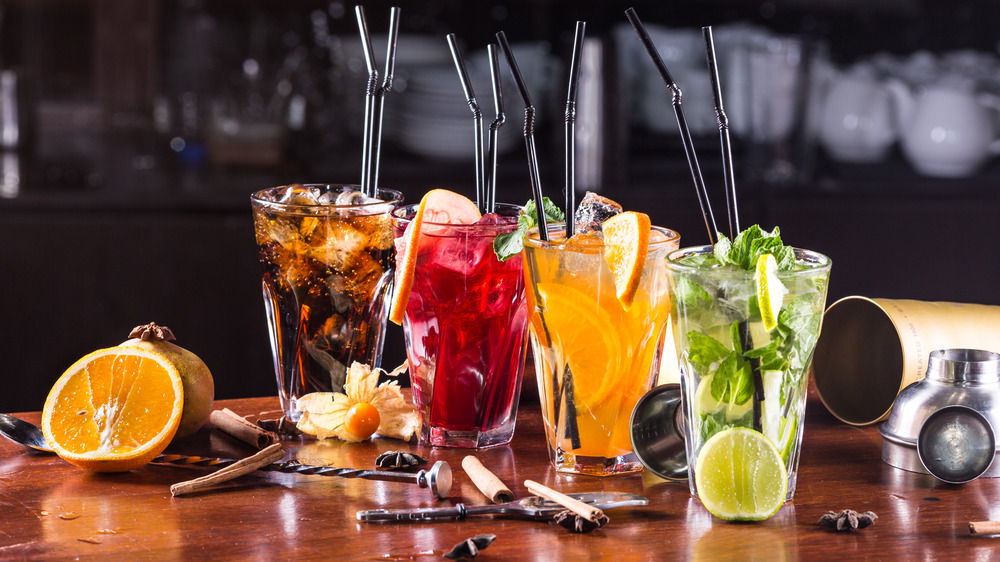 Universal Studios sells alcohol in its parks, its resorts, and CityWalk, its mini-metropolitan shopping area. If guests want, they can just grab a beer and unwind after a busy, fun-filled day — but if they're completists or drawn to exclusive experiences, they have a lot of work (and expense) ahead of them.
Part of the fun is just having a drink that's tied to one of Universal's properties. The Wizarding World of Harry Potter leans into this with booze just as it leans into it with everything else: Guests can treat themselves to a Fire Whiskey, a Dragon Scale draft beer, or a Hog's Tea. If you're not a Potterhead, you can still hop on over to the Simpsons part of the park and enjoy a Duff Beer. The tie-in aspect — and the sheer variety of drinks you can't get anywhere else — makes it all the more compelling.
And sometimes you spend a little money just to feel cool ordering off the "secret menu." The Deathly Hallows, a.k.a. the Triple, is a hard drink to order at the Hog's Head Pub, and it's only gotten harder — but the internet is devoted to figuring out how park attendees can still get their hands on this Snakebite-like drink. When it becomes a challenge, everyone wants it all the more.
Interactive souvenirs are hard to pass up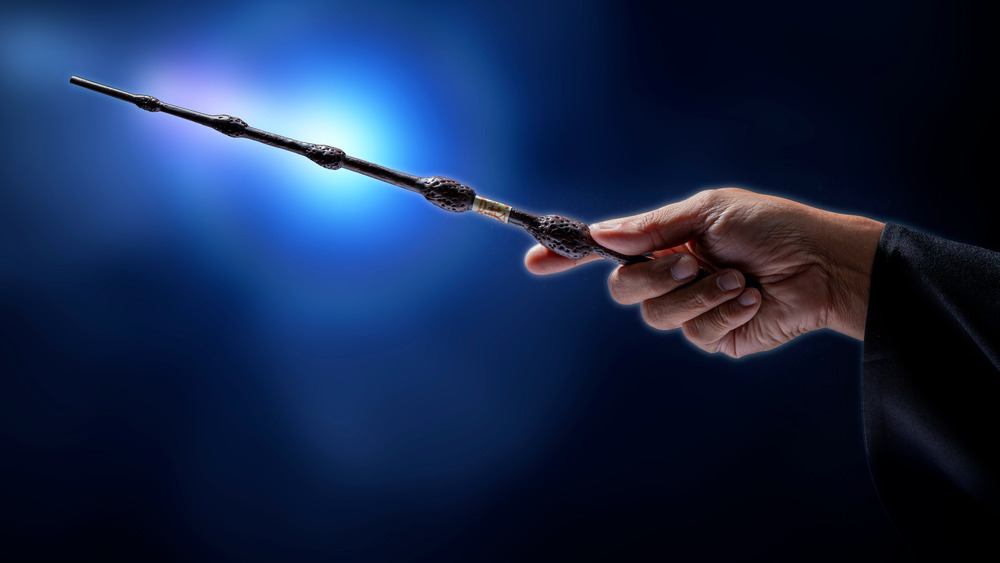 The interactive wands at the Wizarding World of Harry Potter are almost objectively cool, and that makes them very hard to pass up. It's not just about having a souvenir to help you remember your trip, either. The wands let you participate in the world. When you stand on a "spell spot" medallion, the tip of the specially made wand interacts with infrared cameras. Flick your wrist, and magic happens. You can set lanterns ablaze, levitate a quill pen, open up a sweet shop box to find a chocolate frog, and more. Integrating the souvenirs into the park and making them the key to unlocking certain experiences is a great way to get customers to open their wallets.
Luckily, if you plan ahead, you can order your interactive wand in advance, and you can sometimes find used ones online at a discount. But a word of advice to parents: If your child already has a wand in hand, do everything you can to avoid them being picked for a wand choosing ceremony at Ollivanders. Once they've been singled out and a whole new wand has "chosen" them, well… you don't technically have to pay another $55 for a different version of what you already have. But good luck convincing a kid to leave that new wand behind.
The collectible wands alone can break the bank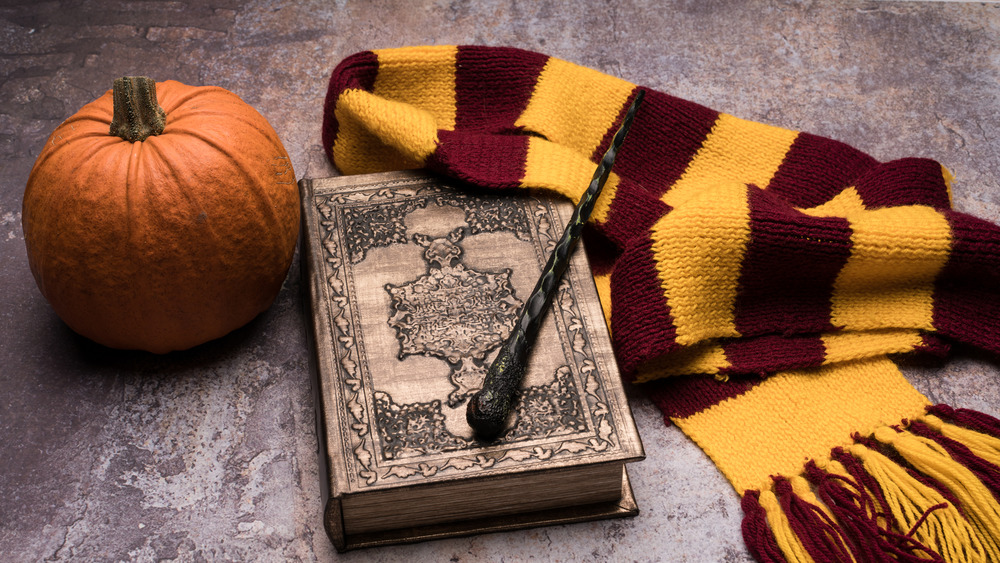 Universal Studios offers many collectibles, but the Harry Potter wands are probably the hardest to resist — and they're definitely the most numerous. Nearly every major character in the books — and more than a few minor ones — has a wand replica on offer in both interactive and non-interactive varieties (the non-interactive versions are slightly cheaper, only $49 compared to the standard $55 for their interactive counterparts). Characters from the Fantastic Beasts sub-franchise are included, too.
And the offerings extend beyond just the wands tied to the characters. You can also get a wand that feels more like your own than a copy of someone else's. The stores include collectible wands not tied to any character, ones crafted from many different kinds of wood: hazel, ash, holly, and on and on until you have a whole Forbidden Forest's worth.
Like most collectibles, these are made to encourage people to buy more than one. There's an allure to building up a complete set of the wands of your favorite characters, for example, or getting different personal wands in case you can't decide whether you feel like more of an oak person or a reed one. And at $49 a piece minimum — with certain wands, like Hagrid's umbrella one, ringing up at $75 — the urge to keep adding them to the cart is a pricey one.
Gift shops are a chance to step inside the movies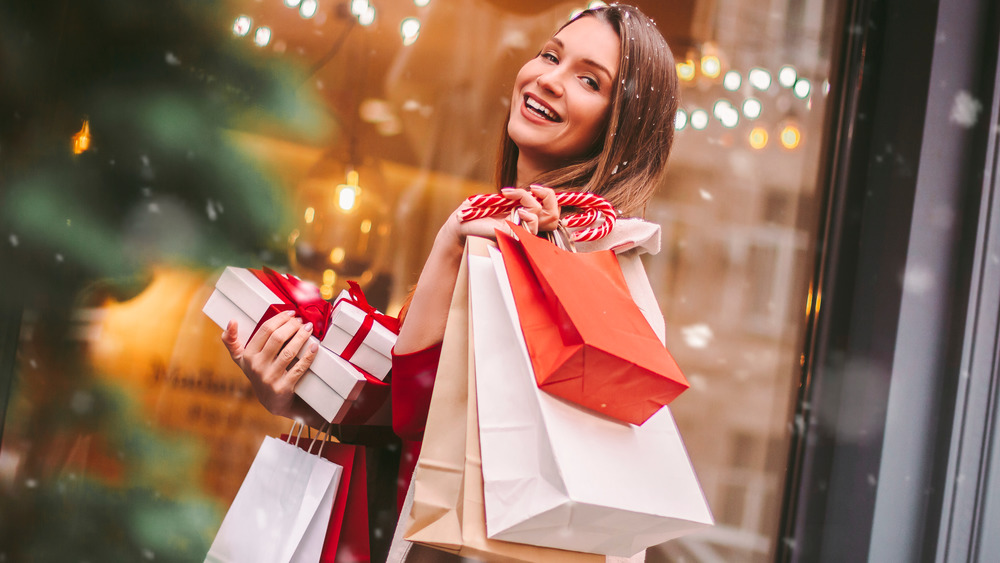 Most of us have had time to learn to resist shopping sprees when they might break the bank. But our skills come from normal retail environments. Is your heart really hardened enough to resist the thrill of buying novelty wizarding pranks from Weasley's Wizarding Wheezes? Or possibly cursed jewelry from Borgin and Burkes: Traders of Dark Arts, Objects and Oddities? It's one thing to walk away in an ordinary-looking store, but it's a lot more difficult when the store's appearance is drawn straight from a favorite movie. Then you're not just picking up a souvenir — you're becoming a part of a story you love.
And while the Wizarding World of Harry Potter probably has the most and most varied examples of this, people who avoided the Potter craze won't get off that easily. The Simpsons-themed Kwik-E-Mart could still get you. Or there's the movie buff stop, The Film Vault, where you can pick up everything from vintage posters to Bates Motel mugs. Or The Dark Room, where you can get your picture green-screened into the movies. When Universal singles out what you already love and hits the nostalgia button, it's hard to walk away.
They incentivize longer stays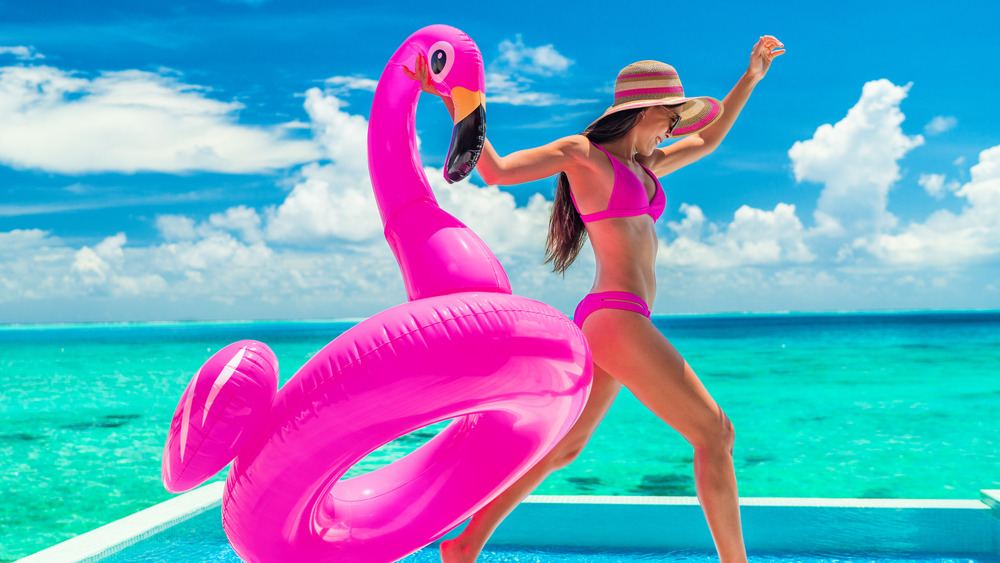 One of the sneakiest ways Universal coaxes its guests into spending more money is actually by helping them save a little money up front first. If you're going for multiple days, both park tickets and Universal hotel stays are discounted, rewarding you for spending more of your vacation there. It's essentially a good deal, but two common sense clauses apply.
Number one is simple: If you're going to spend four days at Universal Studios, make sure you're doing it because you want to, not just because the deal is attractive. Sure, multi-day tickets average out to you spending less per day just to get in, but you're still spending more overall. Make sure you'll actually have enough to do on all those days, especially if you're going in the off-season when the crowds will be thinner and the lines shorter.
Number two: Keep a close eye on the smaller expenses like food and souvenirs. Multiple days of splurging add up all too quickly. There are easy things to do to minimize those costs while still enjoying a longer stay. A lot of hotels, even the ones in Universal Studios vacation packages, include kitchenettes where you can cheaply prepare your own food, and you can bring your own water and snacks to the park. Little cost-saving measures will help you make the most out of your long weekend without breaking the bank. Once you set your limits, you can officially go wild.