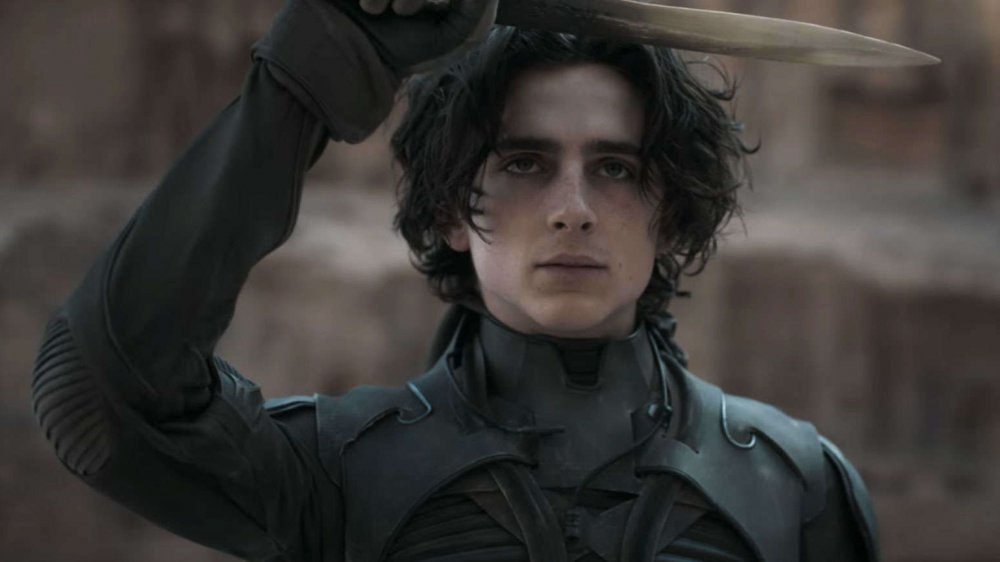 Once upon a time we could count on summer movie season to deliver all the biggest films, but now that "season" seems to be a year-round thing — except in 2020, when it pretty much didn't happen at all. It's never too early to start getting prepared for the growing pile of blockbusters on the horizon, even the ones that are still a year away.
Yes, 2021 is filling up with must-see releases ranging from continuations of beloved franchises to intriguing reboots and years-in-the-making dream projects that are bound for box office glory. There was plenty to look forward to even before so many of 2020's most high-profile releases got pushed into the future, making us all the more eager for the eventual return to theaters. With that in mind, let's take a look at some of the biggest films arriving in 2021 — and beyond.
Black Widow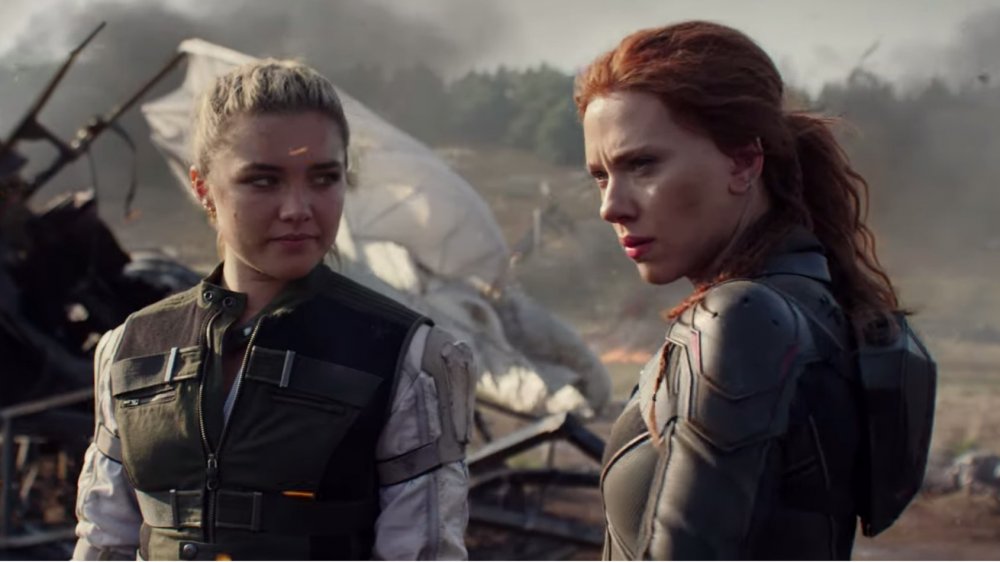 For the first time in a very long time, thanks to the ongoing COVID-19 pandemic, Marvel Studios is having a year without a theatrical release. No new movies in 2020 means the Marvel Cinematic Universe is on a bit of an unprecedented pause for a while. That's okay, though, because 2021 promises to be an especially robust year for Marvel's superheroes, and it begins in May with the long-awaited Black Widow film.
Though her character didn't survive the events of Avengers: Endgame, director Cate Shortland's solo adventure will take Natasha Romanoff (Scarlett Johansson) back in time a bit, to the years following Captain America: Civil War. After the breakup of the Avengers in that film, Black Widow is called back home when her past comes back to haunt her in the form of a conspiracy that only she can unravel. Though she's venturing out on this adventure without any of her fellow adventurers, Natasha will be joined by a team of some of her old Russian friends, including her "sister" Yelena (Florence Pugh), mentor Melina (Rachel Weisz), and the former Russian super soldier known as Red Guardian (David Harbour). Together they form a kind of extended family for Black Widow that will fill in parts of her life that past Avengers films never gave us access to.
Originally slated to arrive in May of 2020, Black Widow will now roll out a year later, on May 7, 2021.
No Time to Die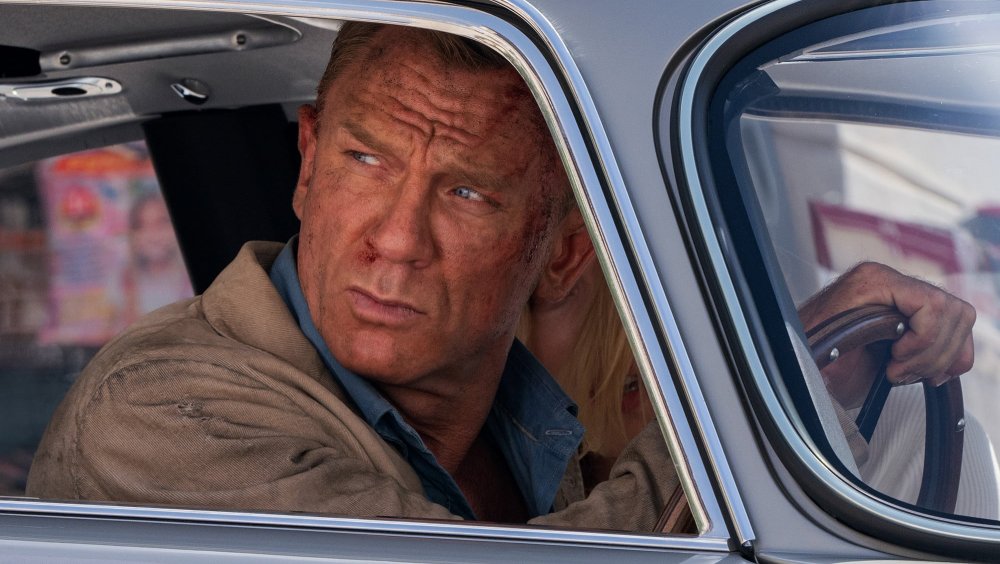 After years of rumors speculating that his time as James Bond would be coming to a close soon, we now know for sure that the 25th James Bond film, No Time to Die, will mark the curtain call for Daniel Craig. Though he's made fewer films than Roger Moore — who logged the most time in the series with seven adventures — Craig has now been the reigning Bond longer than any other actor. By the time No Time to Die hits theaters, he'll have spent a decade and a half in the role.
It's fitting, then, that he seems to be going out with a very big bang. Director Cary Joji Fukunaga (True Detective) helmed the latest Bond adventure, which sees Craig's 007 facing off against new villain Safin (Rami Malek) and teaming up with old friends, including Madeleine Swann (Lea Seydoux), Felix Leiter (Jeffrey Wright), and even Ernst Stavro Blofeld (Christoph Waltz). We still know relatively little about the actual plot, and while were initially hoping November 2020 would change that, the COVID-19 pandemic had other plans. After holding its fall release date for several months, No Time to Die finally shifted away from 2020, and is now slated for an October 8, 2021 release.
The King's Man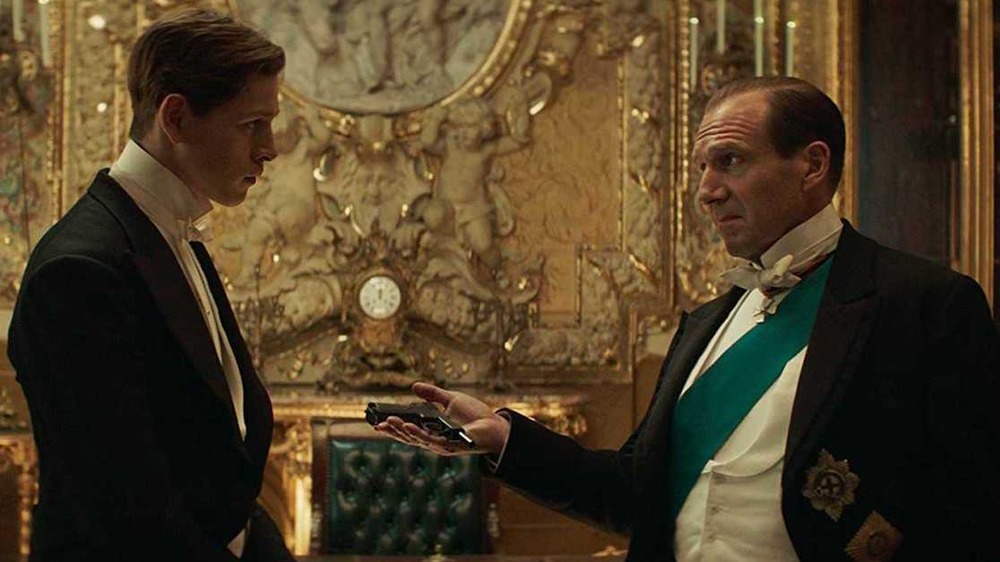 There have been two films in the Kingsman series so far, and they've both focused on the same characters. Both Kingsman: The Secret Service and Kingsman: The Golden Circle feature the young buck Eggsy (Taron Egerton) and the experienced gentleman Harry (Colin Firth) fighting supervillains and saving the world from all manner of technological murderous mayhem using a combination of cool contemporary gadgets and classic menswear. That'll change in 2021, when the franchise takes us back to where it all began.
The King's Man, a prequel film once again helmed by original Kingsman director Matthew Vaughn, will transport us to the early 20th century to follow a different set of Kingsman agents as they try to stop a gathering of "tyrants and criminal masterminds" (so, once again, supervillains) from wiping out millions with a massive engineered war. Since we're going decades into the past, Eggsy and Harry won't be around, but the film will still sport a dazzling ensemble cast that includes Ralph Fiennes, Gemma Arterton, Matthew Goode, Rhys Ifans, Tom Hollander, Harris Dickinson, Daniel Bruhl, Charles Dance, Aaron Taylor Johnson, Djimon Hounsou, Stanley Tucci, and more.
The film was originally set to arrive in November 2019, then was pushed to February 2020, then pushed again to September of 2020. Then the COVID-19 pandemic hit, forcing another schedule shift. The film is now set to hit theaters August 20, 2021.
Dune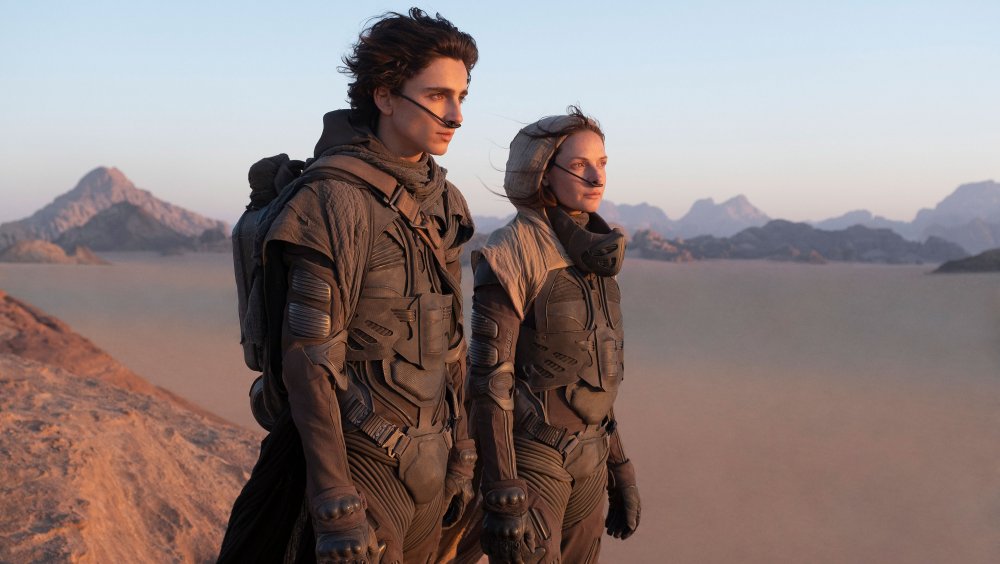 Frank Herbert's Dune, one of the most acclaimed and influential sci-fi novels of all time, has already been adapted to the screen twice, once for the big screen by David Lynch and once for the small in a Syfy miniseries. Both versions have their fans, but 2020 was supposed to bring a Dune adaptation like no other: a big-budget, ultra-ambitious epic helmed by genre luminary Denis Villeneuve (Blade Runner 2049) and featuring a packed cast led by Timothée Chalamet, Rebecca Ferguson, Zendaya, Oscar Isaac, and more.
Sadly, the COVID-19 pandemic means we'll have to a wait a little longer to see what this version of Dune brings, but that doesn't diminish our excitement. The first trailer for Villeneuve's vision of Dune packed plenty of astonishing visuals into a very short clip, setting the stage for the story of a doomed family arriving on a hostile planet, and the prophecy that will change their lives and the galaxy around them forever. Dune was originally set to be released during the 2020 holiday season, but ongoing pandemic concerns meant that the release date shifted, and it's now arriving in theaters and on HBO Max on October 1, 2021.
Eternals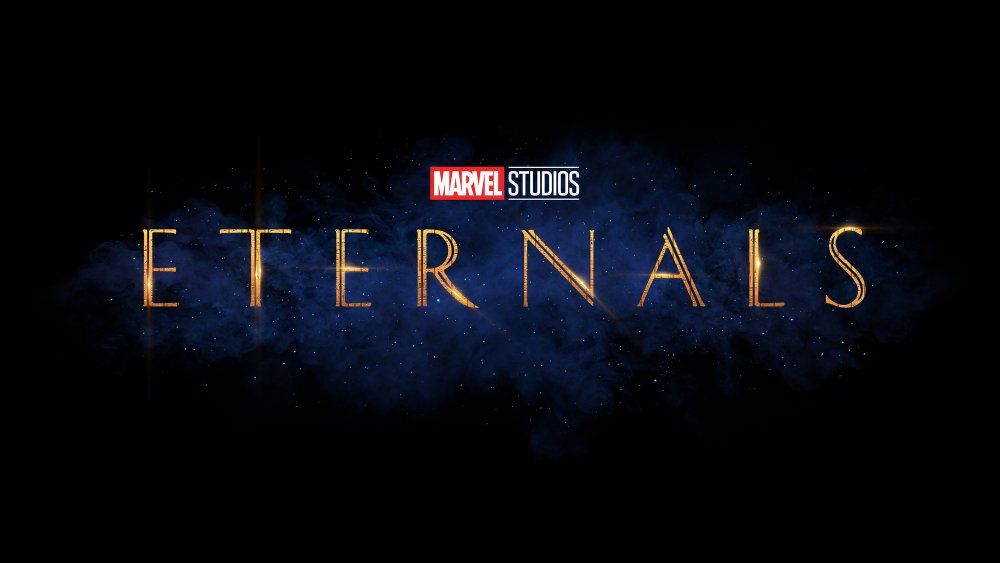 In the wake of the massive Infinity Saga and its conclusion in Avengers: Endgame, the Marvel Cinematic Universe as we know it is about to undergo some major changes. Yes, familiar characters will remain, but they won't be alone for long. New heroes are on the horizon, including the first all-new superhero team in the MCU since the Guardians of the Galaxy debuted in 2014. Get ready for the Eternals.
Based on the Marvel Comics team of the same name created by the great Jack Kirby, Eternals will follow a near-immortal race of beings who have secretly lived on Earth for thousands of years. Following some kind of "unexpected tragedy" in the wake of Endgame, they will be forced out of hiding and back into the ages-long battle against the Ancient Enemy known as the Deviants.
The film boasts a star-packed cast, including Angelina Jolie, Salma Hayek, Richard Madden, Kumail Nanjiani, Brian Tyree Henry, Gemma Chan, and more. Not only are we getting a new team, but we're getting the most diverse cast of superhero characters in the MCU to date, including their first openly gay superhero and first deaf character. Though it was originally scheduled to arrive in the fall of 2020, the coronavirus pandemic has shifted Marvel's entire release schedule, and Eternals will now land November 5, 2021.
A Quiet Place Part II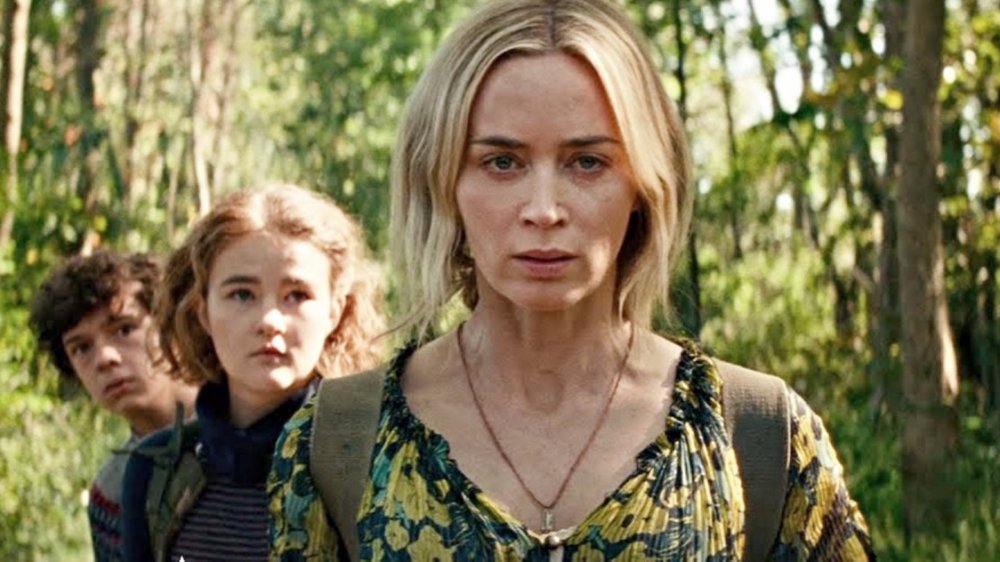 After the success of A Quiet Place in 2018, it seemed almost inevitable that a sequel would eventually follow. After all, the film ended in a perfect position to set up the next chapter of the story, and there was clearly fan demand for a continuation. By 2019, writer-director John Krasinski was back onboard to make the sequel, and A Quiet Place Part II was on track to arrive in theaters in the spring of 2020.
The second chapter of the saga will serve two purposes, based on trailers for the film. On one hand, it will follow the surviving members of the Abbott family as they attempt to venture out beyond their farm, newborn baby in tow, after the first movie ended with the discovery of how to fight the sound-hunting creatures. One the other, the story will flash back to show us at least a little more of what happened the day the world started to fall apart, which will allow us to see more of Krasinski's character, Lee, becoming a survivor and a leader of his family in the early days of the crisis.
A Quiet Place Part II was originally set to hit theaters in March of 2020, but the COVID-19 pandemic forced a change. The sequel was initially pushed to September of the same year, but when it became clear that also would be difficult to pull off, it was then moved to its current release date of April 23, 2021.
Candyman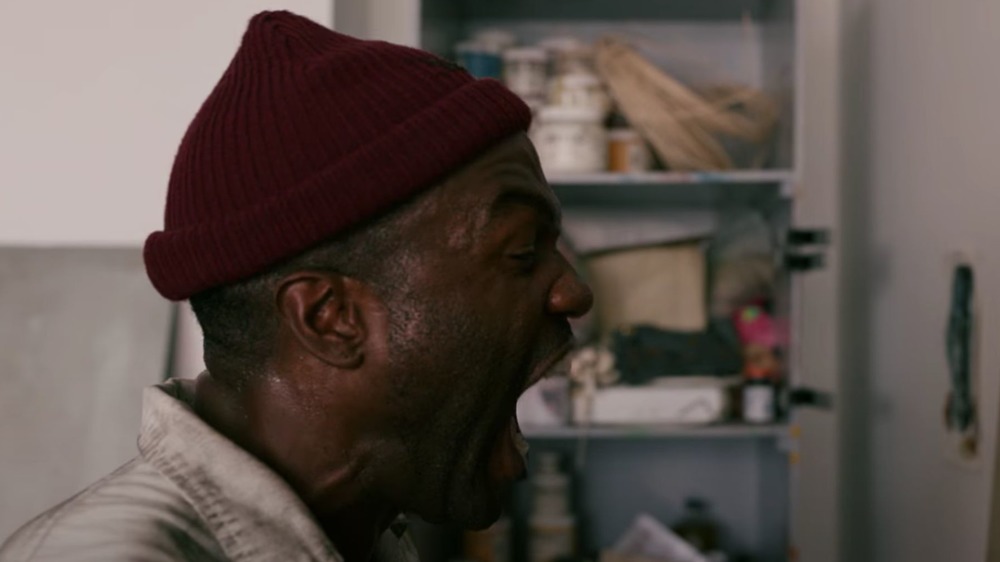 It's been more than 20 years since the last film in the Candyman series, but in 2021 that will change with director Nia DaCosta's sequel to the original urban legend-driven classic. The story of this version of Candyman goes back to 2018, when it was reported that Get Out filmmaker Jordan Peele would be producing a reimagining of the franchise. DaCosta, best known for her feature directorial debut Little Woods, joined the project later that same year, and what eventually took shape was a modern follow-up to the very first film from 1992.
Set in the years after the Cabrini Green housing projects Candyman once prowled have been torn down and replaced with condos, the film follows visual artist Anthony (Yahya Abdul-Mateen II) as he moves into the gentrified complex with his girlfriend and begins an art project digging into the local lore. What starts as an intriguing idea soon turns into a nightmare, as he discovers the legend of the Candyman is frighteningly real.
Also starring Teyonah Parris, Nathan Stewart-Jarrett, Colman Domingo, and original Candyman Tony Todd reprising his role, Candyman was originally set to be released in June of 2020. Pandemic-induced delays pushed it to the fall of the same year, then to its current release date of August 27, 2021
Morbius
While Spider-Man has spent the last few years hanging out with the Avengers over in the Marvel Cinematic Universe, the film rights to all of the webslinger's supporting characters remain at Sony Pictures, who've been hard at work on their own shared universe of Spidey-adjacent heroes and villains. After Venom became a box office hit in 2018, that effort was stepped up, and in 2022 we'll see the next chapter with Morbius.
Jared Leto stars as Michael Morbius, the first live-action version of the Living Vampire from the pages of Marvel Comics. As he searches for a cure for a rare blood disease that could kill him, Morbius accidentally alters his own biological makeup and gives himself a kind of vampirism, which also grants him superhuman abilities. The first trailer for the film leaned heavily into the darker aspects of the Morbius story, but also teased that Michael Keaton will make some kind of appearance as Adrian Toomes, his character from Spider-Man: Homecoming.
Though it was originally scheduled for the summer of 2020, Morbius has since been delayed to January 22, 2022.
Spiral: From the Book of Saw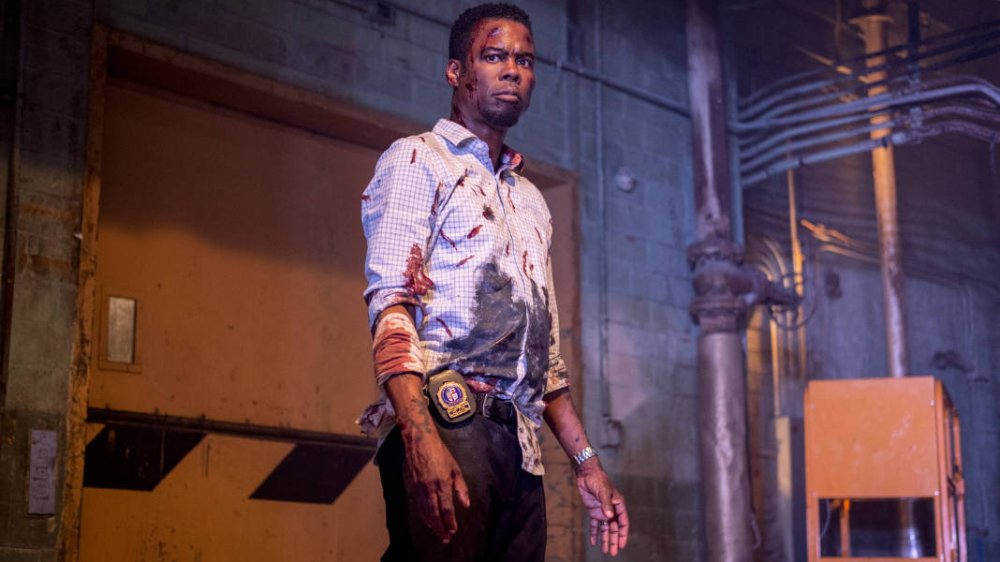 The Saw franchise has proven to be one of the most enduring horror series of the 21st century, in part because its creators just keep coming up with new and inventive ways to kill people. Still, even the standards of the era need a refresher from time to time, and that's apparently what we're going to get from Spiral.
While the film will feature returning franchise talent like frequent Saw sequel director Darren Lynn Bousman, Spiral is noteworthy in no small part because it features legendary comedian Chris Rock stepping into the horror genre as both star and producer to tell a story about a brash detective (Rock) and a veteran police sergeant (Samuel L. Jackson) who get wrapped up in a series of murders. Though it's certainly being billed as a departure from other installments, we also shouldn't see Spiral as a reboot. It's a new story, set in the same continuity as the original films, that hopes to reinvigorate the series with fresh talent.
Spiral: From the Book of Saw was originally supposed to arrive in the fall of 2020, then was moved up to the spring of 2020. Then the COVID-19 pandemic hit, and forced the film to bump into 2021. It's now scheduled to be released May 21, 2021.
Shang-Chi and the Legend of the Ten Rings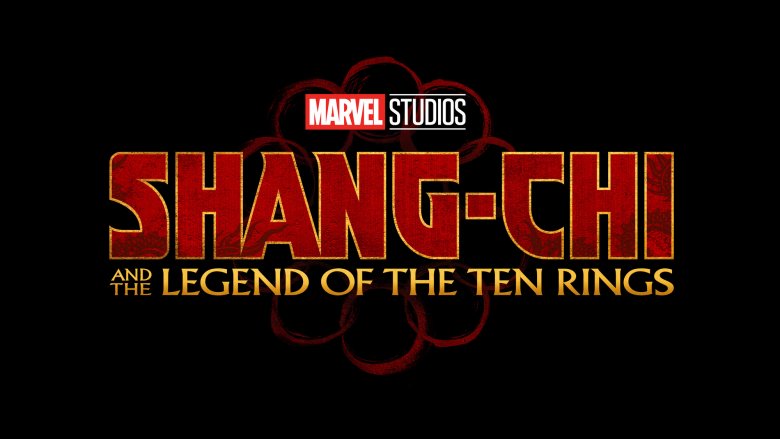 We've heard rumblings for some time of Marvel Studios' plans to launch a film starring its first-ever Asian superhero, and at San Diego Comic Con 2019, we got confirmation. On July 9, 2021, we'll see Shang-Chi and the Legend of the Ten Rings, a superhero epic with a kung fu edge. Chinese-Canadian actor Simu Liu has landed the title role of Marvel's Master of Kung Fu in the film, which will also star Awkwafina (Ocean's 8) in a still-undisclosed role. Perhaps the biggest surprise regarding this announcement came when it was time to reveal the villain.
Back in Iron Man 3, Marvel Studios seemed to introduce classic comic villain the Mandarin, only to then reveal the Mandarin of that film was an actor playing a role as part of a distraction for the real villain of the piece. As has long been hinted in the MCU, the real Mandarin is out there, waiting for his day, and apparently his time has finally come. The Mandarin will make his genuine MCU debut in this film, and will be played by legendary Hong Kong actor Tony Leung.
Mortal Kombat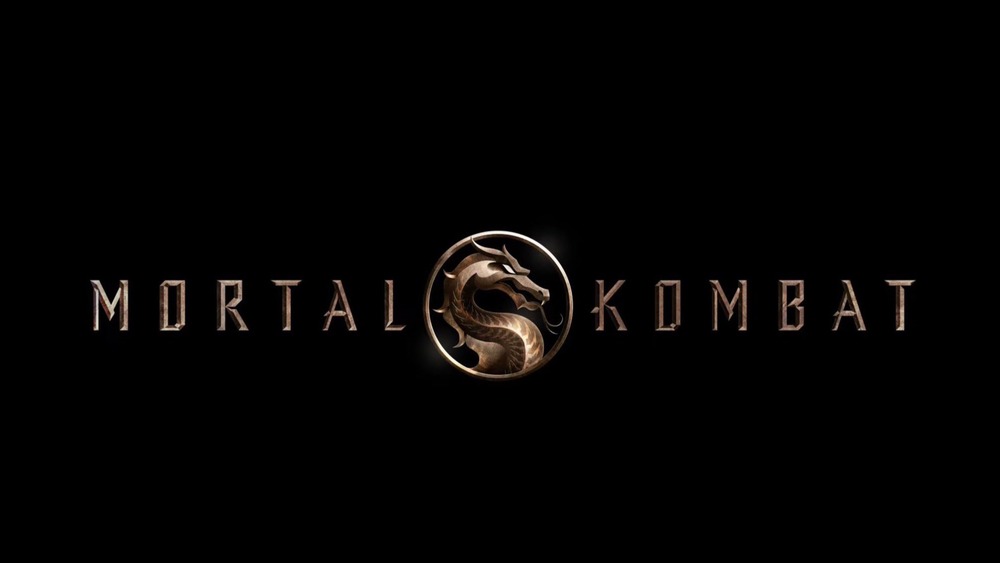 The long-awaited third installment in the Mortal Kombat movie franchise has been in the works for years, but just as it felt like it was nearing the finish line, the film came up against a new opponent in the COVID-19 pandemic. Now, we're still waiting to find out exactly when we'll see it.
Simon McQuoid makes his feature directorial debut with the film, which features a cast that includes Ludi Lin as Liu Kang, Joe Taslim as Sub-Zero, Tadanobu Asado as Raiden, Jessica McNamee as Sonya Blade, Chin Han as Shang Tsung, and many more fan-favorite characters.
After a ten-year battle to get the film made, initially sparked by the short film Mortal Kombat: Rebirth (Rebirth writer Oren Uziel retains a story credit), the new Kombat flick seemed poised to complete filming in 2020 and head to theaters in January of 2021, which was actually moved up a bit from the original release date of March. Then the COVID-19 pandemic hit, and amid the many schedule reshufflings that followed, Mortal Kombat sort of fell off the radar. Fans were told to expect some news in mid-December, but producer Todd Garner ended up explaining that the news wasn't ready to drop after all.
Mortal Kombat is among the Warner Bros. releases slated to hit HBO Max day-and-date with a theatrical release in 2021, but its official date is currently listed as "TBA."
Fast & Furious 9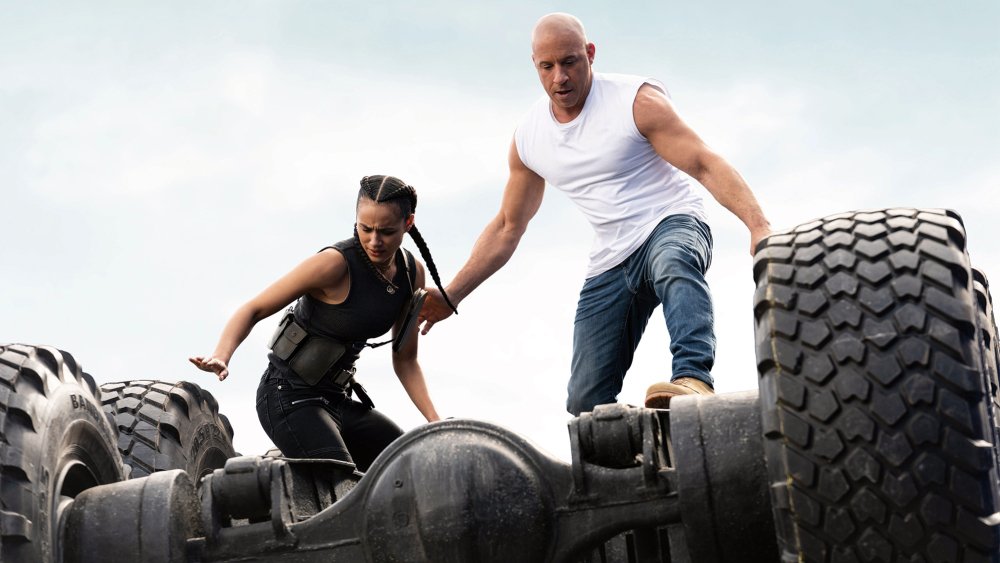 The ninth film in the Fast & Furious series was never supposed to be something we had to wait until 2021 to see, but growing concern over the spread of the coronavirus in March of 2020 led Universal Pictures to move the film's release date back, making it among the first of many 2020 blockbusters to lose their spots. Now, instead of seeing Dominic Toretto and crew facing off against a dangerous new Toretto brother (John Cena) in May of 2020, we'll have to wait until May 28, 2021 to see the adventure unfold. The news came after F9 had already had the promotional red carpet rolled out in the form of a heavily-teased first trailer that revealed the long-awaited return of Han (Sung Kang) to the Furious fold. It was a lot to look forward to. Now, we just know we'll have to wait a little longer.
The obvious question now is what this means for the planned 10th installment in the Furious series, which originally held a date of April 2, 2021. Obviously, the coronavirus put a squeeze on film production around the world, so we probably shouldn't expect two films in this franchise to drop in the same year. That said, never count Dom and his family out. Fast 10 could arrive sooner than we think.
Ghostbusters: Afterlife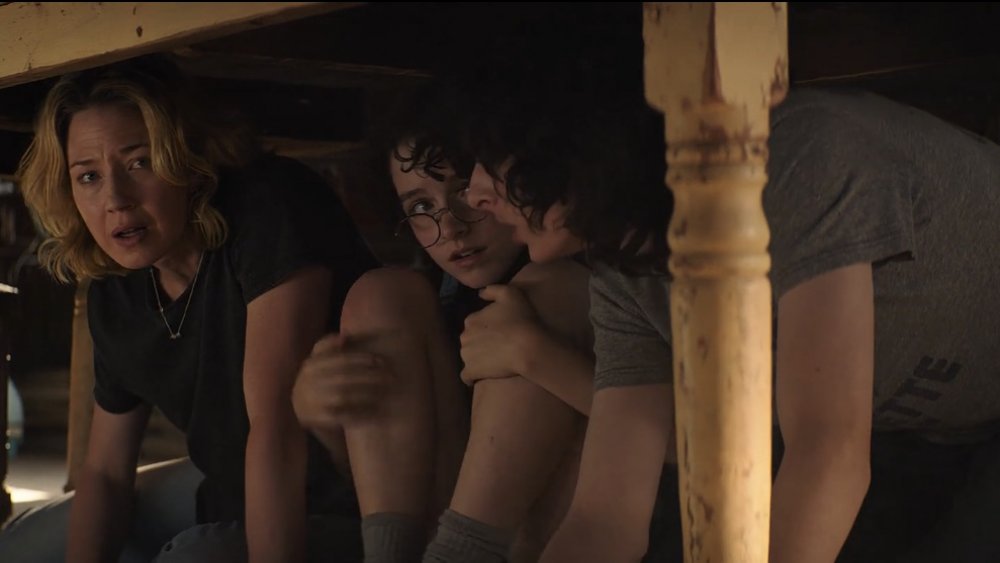 After the 2016 Ghostbusters reboot failed to launch a new film series in its own right, it seemed like the beloved supernatural comedy franchise might never hit the big screen again. That changed in 2019 when director Jason Reitman — son of original Ghostbusters director Ivan Reitman — revealed that he'd been quietly working on a new film set within the continuity of the first two movies. Ghostbusters co-creator Dan Aykroyd worked on his own version of a third film for years, but with Reitman on board with his own new take, the original series is finally set to continue.
Ghostbusters: Afterlife will be set in the present day and follow a family — played by Carrie Coon, Finn Wolfhard, and Mckenna Grace — who move to rural Oklahoma after inheriting some land from the kids' mysterious grandfather, who turns out to be Egon Spengler, one of the original Ghostbusters who has since passed on. In a world where few people remember the original team and their exploits, they're about to find that ghosts are still very much a part of the universe. Ghostbusters: Afterlife was originally set to hit theaters in the summer of 2020, but due to the coronavirus pandemic the film is now set to arrive November 11, 2021.
Venom: Let There Be Carnage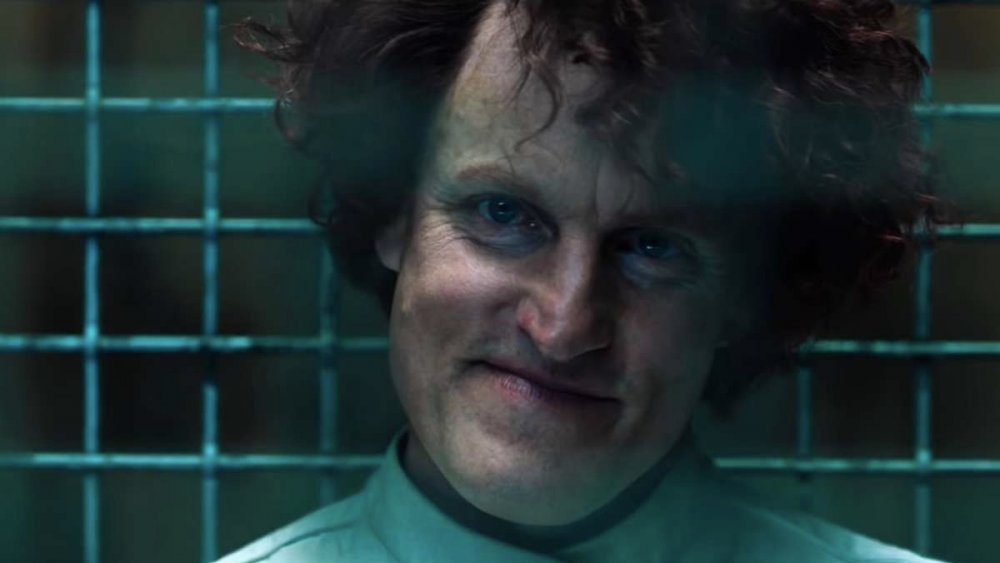 Venom, Sony Pictures' feature film based on the Spider-Man-related antihero of the same name, became one of the biggest comic book movie hits of 2018, even without any overt Spider-Man connections within the film itself. The film did so well that Sony quickly greenlit a sequel, and eventually motion capture legend Andy Serkis stepped up to direct it. In the summer of 2021, we'll finally get to see what kind of comic book chaos Serkis and company have been cooking up.
As promised by the post-credits scene in the first film, the second Venom movie will indeed focus more on the madman known as Cletus Kasady, who becomes the supervillain known as Carnage in the comics. Tom Hardy will return as Eddie Brock, and Woody Harrelson will get to expand his work as the red-headed Kasady. In April of 2020, the film was also given a very appropriate title: Venom: Let There Be Carnage.
Though it was originally scheduled to arrive in the fall of 2020, almost exactly two years after the first film, Venom: Let There Be Carnage was delayed by the coronavirus pandemic, and will now hit theaters June 25, 2021.
Doctor Strange in the Multiverse of Madness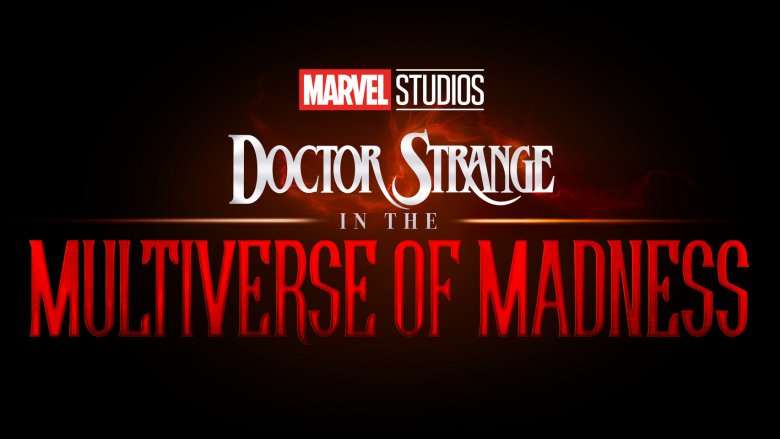 In the spring of 2022, just over five years after his MCU debut (and having since increased in fan enthusiasm via his frequent guest appearances in everything from Thor: Ragnarok to Avengers: Endgame), Doctor Strange will finally get his very first sequel. Marvel Studios announced at San Diego Comic Con that director Scott Derrickson and star Benedict Cumberbatch would both return for Doctor Strange in the Multiverse of Madness, which Derrickson promised would be the first truly scary film in the Marvel Cinematic Universe. However, Derrickson vacated the director's chair due to "creative differences" early in 2020, with Spider-Man and Evil Dead legend Sam Raimi quickly entering talks to replace him.
Strange won't be the only hero in the flick. He'll be joined by Wanda Maximoff, the Scarlet Witch, who'll be played once again by Elizabeth Olsen. Scarlet Witch's appearance in the film will tie in directly to the events of WandaVision, a Disney+ series starring Olsen alongside Paul Bettany as the Vision. Doctor Strange in the Multiverse of Madness hits theaters March 25, 2022.
Top Gun: Maverick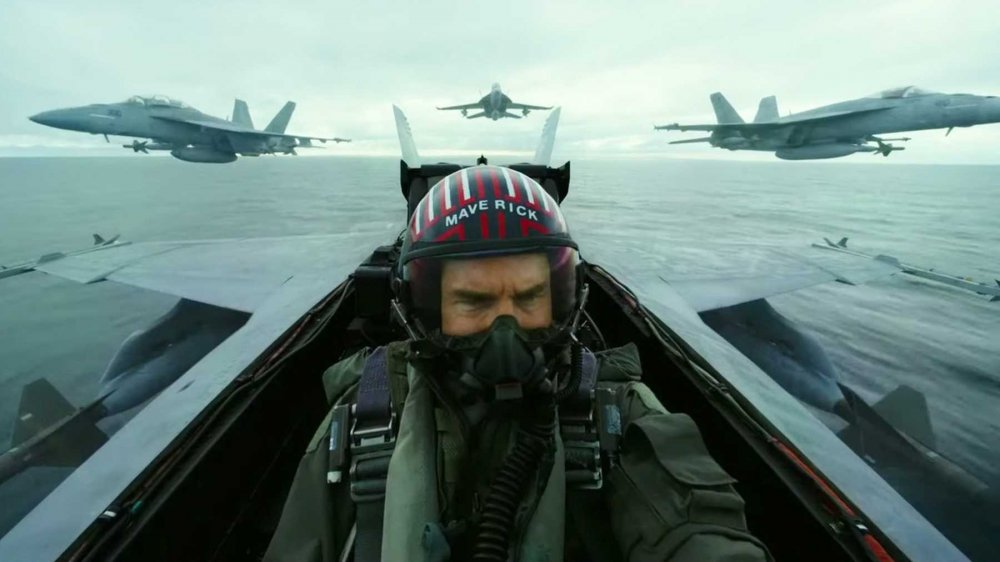 It's been more than 30 years since Top Gun roared into theaters, and the film is still considered among the best blockbusters in Tom Cruise's storied filmography. The story of a Navy fighter pilot who just wouldn't quit pushing the envelope, the film remains a classic piece of 1980s action, and an essential for every Cruise fan. Now, after years of teasing from Cruise himself, we're finally getting a sequel.
Top Gun: Maverick sees Cruise returning to the title role of aviator Pete "Maverick" Mitchell, now a much older man who's still pushing the envelope as a pilot and refusing promotions that would take him out of the cockpit for good. Though he's happy to continue his old ways, Maverick will feature Mitchell staring down two major new developments: a Top Gun mission the likes of which human pilots have never seen, and the arrival of the son (Miles Teller) of his best friend Goose, who died in the original movie.
The film's trailers promise plenty of real aerial action featuring Cruise himself piloting planes, and the cast also includes returning Top Gun star Val Kilmer and franchise newcomers including Jon Hamm, Jennifer Connelly, Ed Harris, and more. Maverick was originally supposed to arrive June 26, 2020 before being delayed to December. The film is now set to land July 2, 2021.
The Conjuring: The Devil Made Me Do It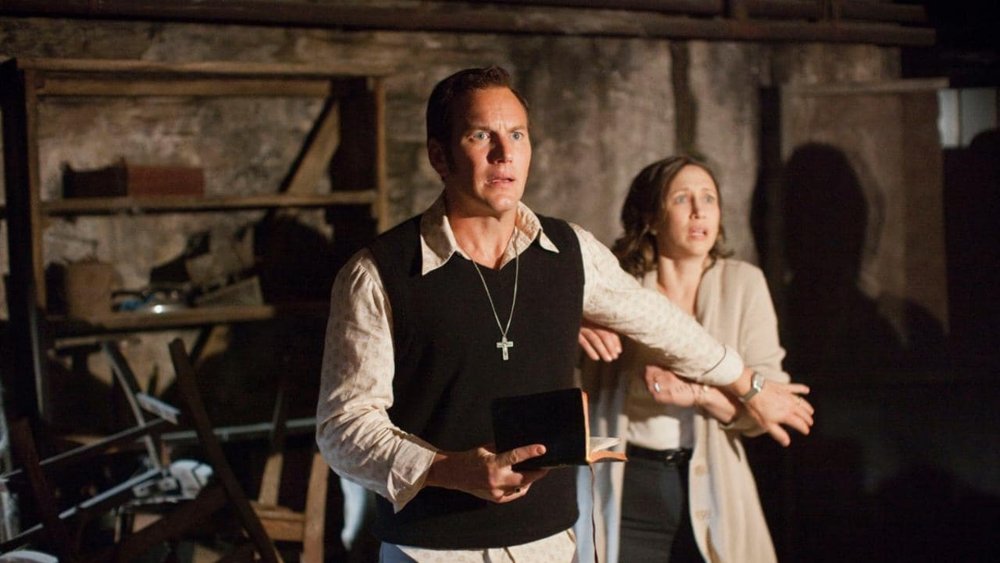 It's been seven years since The Conjuring became the runaway horror hit of 2013, setting the stage for a franchise drawing heavily from the case files of legendary paranormal investigators Ed and Lorraine Warren. Since then, there have been six more films in the Conjuring universe, including spin-offs devoted to the haunted doll Annabelle and the terrifying specters known as the Nun and La Llorona. Despite all those films, though, fans have been anxiously awaiting the return of the fictionalized Warrens since 2016's The Conjuring 2. That wait is finally about to end.
The Conjuring: The Devil Made Me Do It will be the first Warren case in the series that will not focus directly on a haunted house narrative. This time around, Patrick Wilson and Vera Farmiga will return to their roles as Ed and Lorraine to investigate a real-life murder case supposedly driven by satanic possession. The Curse of La Llorona director Michael Chaves takes directing duties on the film, which will also star Ruairi O'Connor, Sarah Catherine Hook, Julian Hilliard, and more. The Devil Made Me Do It was originally set to hit theaters on September 11, 2020, but the COVID-19 pandemic forced the film to move to its current date of June 4, 2021. It will arrive in theaters and on HBO Max simultaneously.
John Wick: Chapter 4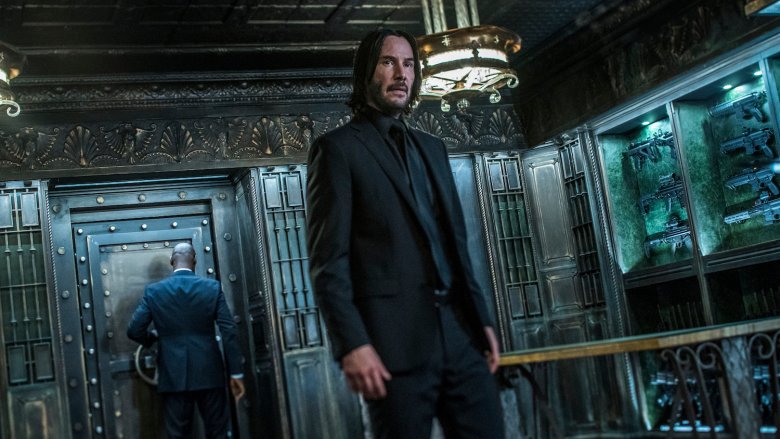 John Wick: Chapter 3 – Parabellum is the most successful entry in the franchise, surpassing the entire box office runs of the two previous installments early in its theatrical run. The Wick films still clearly have a lot of juice in them, audiences are still coming back for more, and Keanu Reeves seems committed to continuing his reign of action dominance, so it's no surprise that the third film perfectly sets up a fourth installment. It's also no surprise that it's already been announced. Reeves is back once again as the titular hitman, this time going to war against people he once thought he could trust.
We don't yet know who else will be back for the fourth film (Ian McShane's Winston seems like a safe bet), though director Chad Stahelski has is set to return. Though the movie was initially set for a 2021 release, Stahelski explained that a combination of movie industry shutdowns and Reeves' commitment to The Matrix 4 have the production in something of a temporary limbo. In May of 2020, Lionsgate announced that we can expect Wick to be back on May 27, 2022.
Jurassic World: Dominion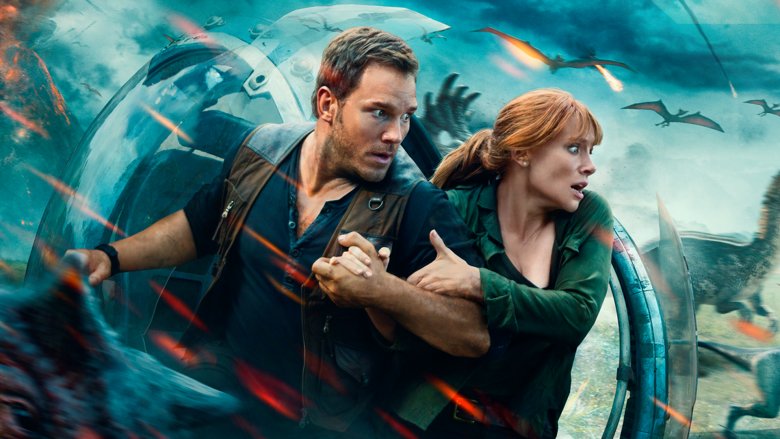 The Jurassic Park franchise returned to blockbuster status in a big way in 2015 with Jurassic World, and producer Steven Spielberg wasn't about to let it stop there. Colin Trevorrow, who directed and co-wrote the first installment, always had the shape of a trilogy in his mind, and that mission continued with Jurassic World: Fallen Kingdom in 2018. In keeping with the established rhythm of one film every three years, the third installment in the World trilogy is now set to arrive on June 11, 2021, though industry shutdowns may still delay the production.
Trevorrow will return to the director's chair for the third installment, and will co-write the film with Emily Carmichael (Pacific Rim: Uprising). In addition to a reunion of classic Jurassic Park favorites Sam Neill, Laura Dern, and Jeff Goldblum, World stars Chris Pratt and Bryce Dallas Howard are also returning for the film, which will feature dinosaurs roaming free on the mainland United States, making it a truly Jurassic World. Beyond that, we don't yet know anything about the plot.
Godzilla vs. Kong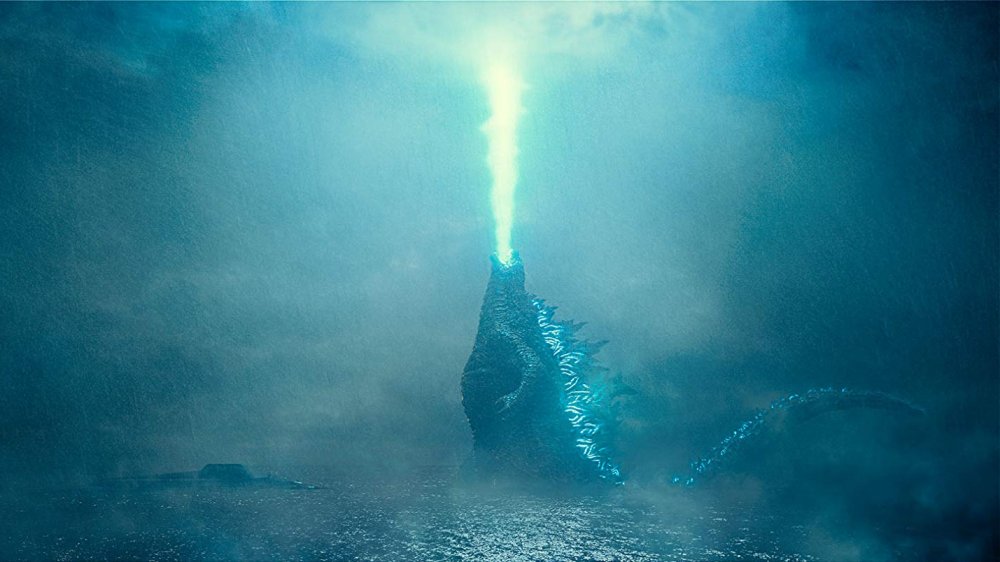 The Legendary Pictures MonsterVerse has been working to unite the biggest kaiju in cinema history for some time. What began with Godzilla in 2014 and continued through Kong: Skull Island and Godzilla: King of the Monsters was always leading to a moment when the two most famous giant movie monsters of all time would clash. Now it's almost here in the form of Godzilla vs. Kong, the battle between everyone's favorite radioactive lizard and skyscraper-scaling gorilla.
Adam Wingard (The Guest) is in the director's chair this time, working with an ensemble cast that includes returning MonsterVerse stars like Millie Bobby Brown, Kyle Chandler, and Zhang Ziyi, as well as newcomers including Alexander Skarsgard, Rebecca Hall, Eiza Gonzalez, and more. The film promises to show us the titular battle, of course, but also provide more insights into the origins of the Titans (this universe's name for kaiju), deepening the mythology around all of the monsters.
Godzilla vs. Kong was originally set to arrive in November of 2020, but the COVID-19 pandemic led to a reshuffle. The film is now set to hit theaters and HBO Max on March 26, 2021.
The Batman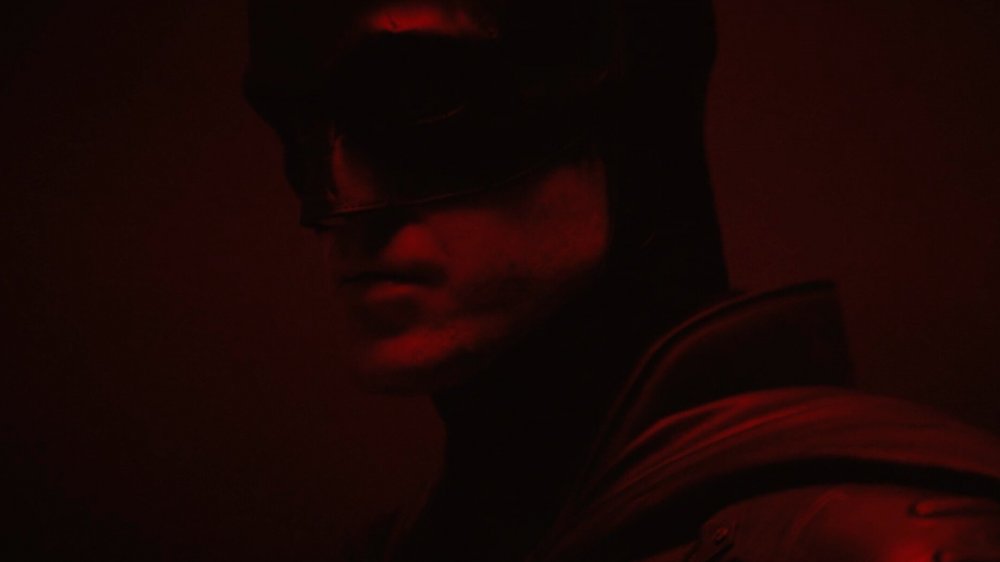 The Batman has had a long road to the big screen already. At one point, the film — the first solo Batman flick since The Dark Knight Rises in 2012 — was supposed to be delivered by Ben Affleck, who signed on to play the Caped Crusader for Batman v Superman: Dawn of Justice and was going to serve as star, director, and at least co-write. But after Justice League was released in 2017 things began to change: first Affleck seemed to be backing away from work behind the camera, ultimately giving up the directing role to Matt Reeves (War for the Planet of the Apes). Then he seemed to be backing away as star, and finally revealed that he was done playing Batman altogether.
Ever since then, Reeves has been working to refocus the story on a younger version of the character. Now, The Batman will be led by none other than Robert Pattinson, with a roster of villains including Zoë Kravitz as Catwoman, Paul Dano as the Riddler, and Colin Farrell as the Penguin. Jeffrey Wright, John Turturro, Andy Serkis, and Peter Sargaard round out the cast. The film is slated to hit theaters on March 4, 2022.
Indiana Jones 5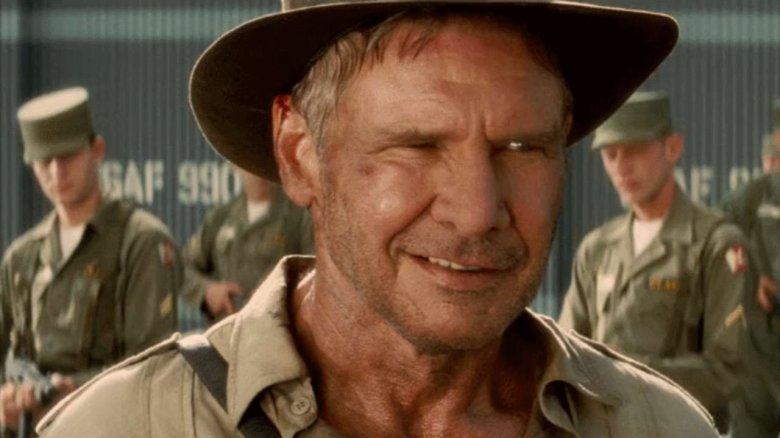 For a long time, the idea that we would only ever have three Indiana Jones films seemed both comfortable and obvious. Steven Spielberg, George Lucas, and Harrison Ford spent a good chunk of the 1980s crafting their trilogy, and then it seemed to be put to bed. In 2008, after years of whispers, that all changed with the arrival of the divisive Kingdom of the Crystal Skull, and in an age when franchises and nostalgia are often king at the box office, it was only a matter of time before a fifth film materialized.
Indiana Jones 5 was at one point going to arrive in 2019. Then that release date was pushed to 2020, and then the Walt Disney Company announced that the film would again be delayed, this time to a hopefully final release date of July 29, 2022. Harrison Ford will return to reprise the title role, with Logan director James Mangold set to take over the director's chair from Steven Spielberg, who will remain onboard as a producer.
Space Jam: A New Legacy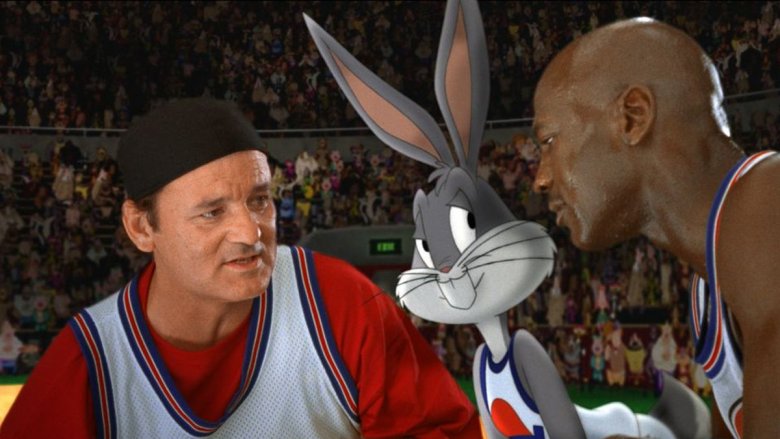 In 2021, 25 years after the original film starring Michael Jordan hit theaters and after years of rumors about its production, we will finally see a new Space Jam movie. The original film was a defining moment for many kids, bringing together the biggest Looney Tunes stars and the biggest basketball stars, and now LeBron James is going to do his best to walk in Jordan's footsteps with a sequel.
James confirmed back in June that he's begun shooting the film — now titled Space Jam: A New Legacy — which doesn't yet have an officially-announced plot but will likely feature plenty of star power in the form of basketball icons and cameo appearances, much like the original film. Warner Bros. has not confirmed the film's full cast, but just a few weeks ago NBA reporter Shams Charania reported that the NBA stars recruited for the film include Anthony Davis, Damian Lillard, and Klay Thompson, while WNBA stars Diana Taurasi and Nneka Ogwumike are also expected to play key roles.
Space Jam: A New Legacy slams into theaters and onto HBO Max July 16, 2021.
Untitled Spider-Man: Far From Home sequel
In August of 2019, the future of Spider-Man was thrown into serious jeopardy when reports surfaced that Sony Pictures and Disney/Marvel Studios were unable to reach a new agreement concerning their shared rights to the character. Since 2015, Spider-Man has had one foot in Sony's solo films and one foot in the Marvel Cinematic Universe, thanks to an agreement that allowed the studios to share the character. When attempts to renegotiate that agreement fell apart, Spidey's MCU future seemed to fall apart with them. We knew that we'd get more Spider-Man movies, but we didn't know exactly where or how.
In late September of 2019, though, the dispute between the studios was finally settled after a tense few weeks for fans. Sony and Disney agreed to a renewed partnership with Spider-Man that will take the character through at least one more solo film and one more appearance in an unnamed future MCU film, setting the stage for the next phase of the character's Marvel adventures.
Big casting news began to drop in late 2020, with the intriguing revelations that Benedict Cumberbatch's Doctor Strange, Jamie Foxx's Electro (from Sony's The Amazing Spider-Man 2), and Alfred Molina's Doc Ock (from Sam Raimi's Spider-Man 2) would all be on board, suggesting some major multiverse-hopping weirdness. After a few delays, the still-untitled third Spider-Man film will swing into theaters on December 17, 2021.
Jungle Cruise
Every once in a while, Disney will take a couple of very likable stars, throw a bunch of money at them, and just flat-out send them on an adventure. When that gambit works, it's some of the most fun you'll have at the movies in any given year, and we're hoping that Jungle Cruise will turn out to work in spades.
Based on the Disney theme park ride of the same name, the film pairs Moana and Hobbs & Shaw star Dwayne "The Rock" Johnson alongside Mary Poppins herself, Emily Blunt, on an adventure into the heart of the jungle to search for the Tree of Life. Jaume Collet-Serra (The Commuter) takes directing duties on the film, which will also star Jack Whitehall, Edgar Ramirez, Jesse Plemons, Paul Giamatti, Andy Nyman, and more.
The film was rolled out in a big way during the D23 Expo in 2019, and was originally set to be released July 24, 2020. Then the COVID-19 pandemic hit, forcing a change, and the film will now hit theaters a year later, on July 30, 2021.
Mission: Impossible 7 and 8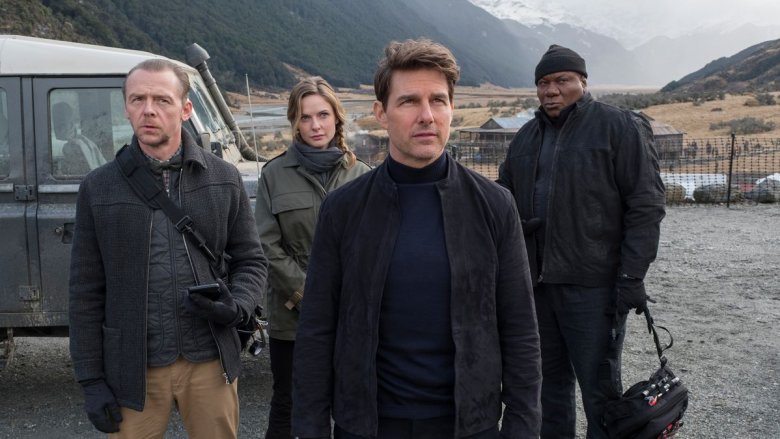 When Mission: Impossible III arrived with the lowest box office numbers of the series in 2006, it seemed possible that the action franchise was fading. Never count Tom Cruise out, though. The M:I films found their footing again with Ghost Protocol in 2011, and they've been building steam ever since, with 2018's Fallout ranking as the most financially successful and critically acclaimed installment yet. It made sense to continue the series, and writer/director Christopher McQuarrie seemed like the man to do it after the success of Fallout.
At first, McQuarrie was reluctant to try and top his last installment, but he eventually agreed to do not one, but two films in the series, shot back-to-back. The first of these, Mission: Impossible 7, will arrive November 19, 2021, with the eighth film in the franchise landing on November 4, 2022. Tom Cruise will return as Ethan Hunt, and Rebecca Ferguson is also expected to be back as Ilsa Faust. Other than that, we don't yet know what thrills Cruise and McQuarrie have in store, but we can expect them to be spectacular.
The Suicide Squad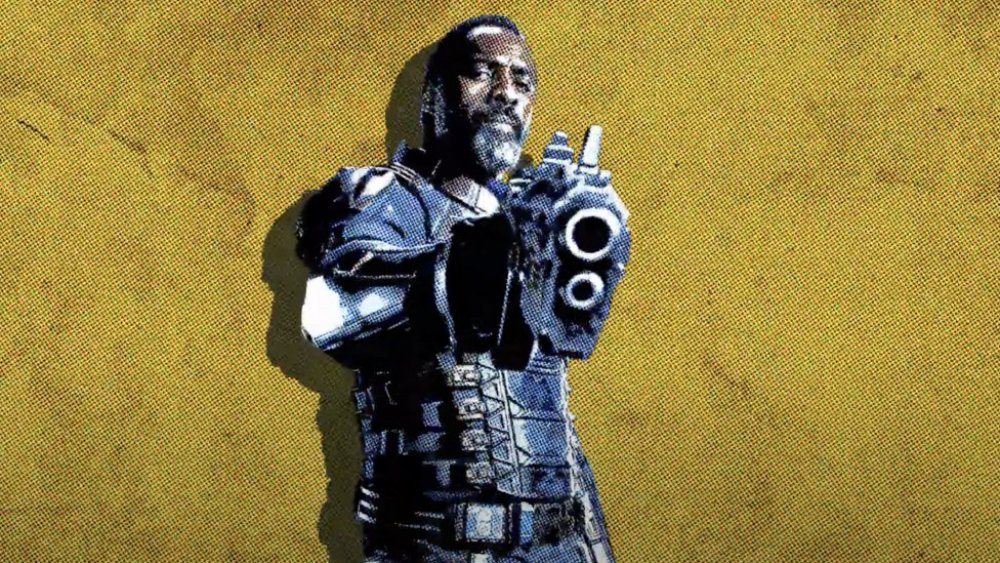 For a period of several months in late 2018 and early '19, James Gunn was looking for new projects after he was fired by Marvel Studios, cutting him off from the upcoming Guardians of the Galaxy Vol. 3. Those fences have since been mended and Gunn is back at Marvel, but in the interim he snagged another comic book project over at Warner Bros.: The Suicide Squad.
A new take on the antihero team first introduced by director David Ayer in 2016, Gunn's follow-up will focus on a new team lineup and aim for a different tone than the original film, which means we'll get a mix of new cast members and returning stars. Among those returning are Jai Courtney as Boomerang, Viola Davis as Amanda Waller, Margot Robbie as Harley Quinn, and Joel Kinnaman as Rick Flag. Newcomers include Idris Elba as Bloodsport, David Dastmalchian as Polka-Dot Man, Michael Rooker as Savant, John Cena as Peacemaker, and Daniela Melchior as Ratcatcher. The Suicide Squad will hit theaters and HBO Max on August 6, 2021, nearly five years to the day after the first film.
Halloween Kills and Halloween Ends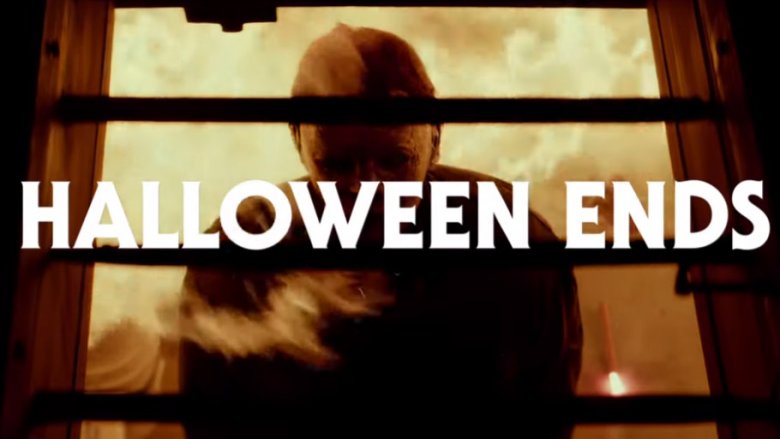 In 2018, Halloween returned to the screen in a big way that changed the franchise forever. Director David Gordon Green's film, featuring the return of Jamie Lee Curtis as Laurie Strode, ignored every previous sequel to John Carpenter's 1978 original, setting the stage for a four-decades-in-the-making showdown between Strode and Michael Myers that could have been final. It turns out it wasn't.
In July of 2019, Carpenter and Curtis announced that two more sequels are coming, chronicling the continued struggles of Laurie Strode and her family against the specter of the Shape. Curtis will return, of course, as will Green as director alongside co-writers Danny McBride and Jeff Fradley.
The two sequels were originally set to arrive one year apart, in October of 2020 and '21, but like so many other releases, they fell victim to a reshuffling. The first sequel, Halloween Kills, will now land in theaters on October 15, 2021. The second, Halloween Ends, has not yet been given a firm date, having been bumped from that one by its predecessor. Whenever we get to see it, we can count on an epic conclusion to a decades-long struggle (though it may not mark the end of this seemingly unkillable franchise).
Thor: Love and Thunder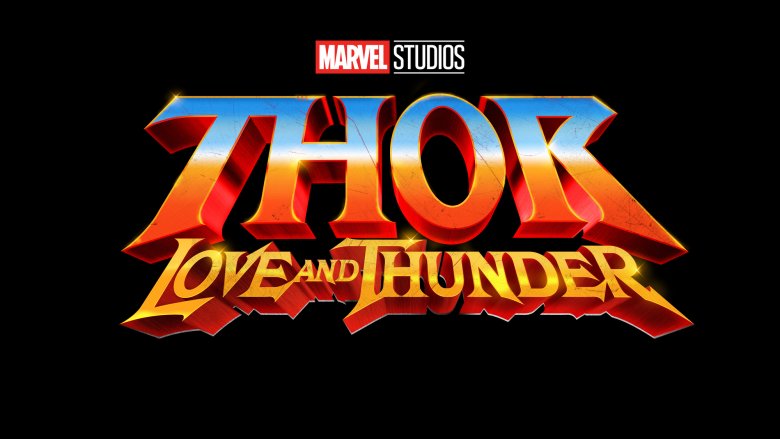 While the events of Avengers: Endgame seemed to signal the end of the careers of both Iron Man and Captain America in the MCU, one other franchise from the pre-Avengers days still has a few things left to say. Yes, Thor is returning to his solo series once again for a fourth installment, Thor: Love and Thunder.
Marvel Studios made the announcement at San Diego Comic Con 2019, having already confirmed that Thor: Ragnarok helmer Taika Waititi would be back as both writer and director for the film. Chris Hemsworth will return in the title role alongside Tessa Thompson as Valkyrie, who is set to spend the movie searching for her queen. Then there was an even bigger surprise: Natalie Portman, after walking away from the MCU following Thor: The Dark World, will also be back, reprising her role as Jane Foster. And what's more, Jane will get to pick up Mjolnir this time around, signaling an adaptation of the 2010s comic book saga in which Foster got to become the new Thor. They'll all be up against a truly formidable foe in the form of Christian Bale as Gorr the God Butcher. The jam-packed Thor: Love and Thunder arrives May 6, 2022.
Fantastic Beasts 3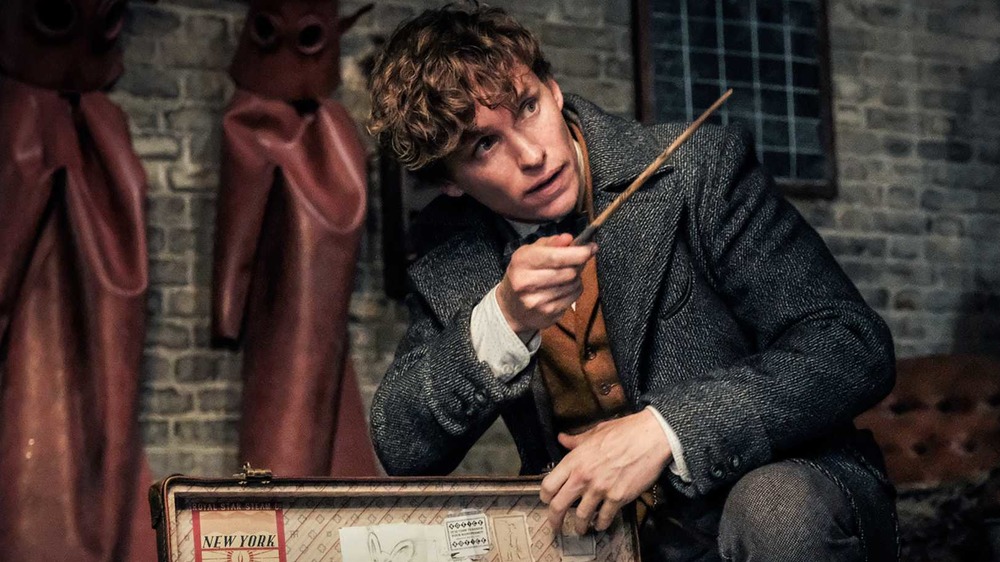 By the time the third film in the Fantastic Beasts series hits theaters, four years will have gone by since the second installment, The Crimes of Grindelwald, and a lot of things will be different. Within the story, Newt Scamander (Eddie Redmayne) and friends will still be dealing with the rising threat of Grindelwald, the looming danger of World War II, and of course that shocking twists at the end of the second film. Even outside of the actual story, though, there have been a few developments.
Redmayne is still expected to return for the third film, as are director David Yates and screenwriters J.K. Rowling and Steve Kloves, but things will look a little different on the villain front. After a court case concerning abuse allegations leveled by ex-wife Amber Heard, former Grindelwald Johnny Depp was ousted from the project. He will be replaced, to the delight of many fans, by Hannibal and Doctor Strange star Mads Mikkelsen.
Then there's the issue of the release date. As filming on the project resumed in 2020, the studio was still aiming for a November 12, 2021 release date, but continued COVID-19 pandemic woes and the need to recast Grindelwald shifted that schedule. The film is now expected to land July 15, 2022.
Avatar 2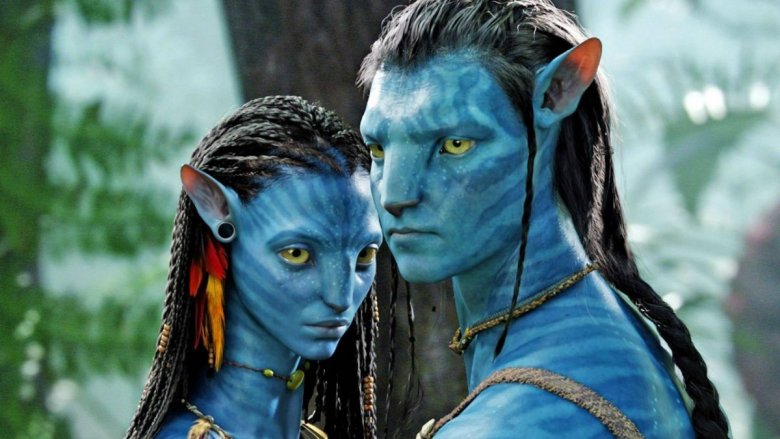 Nearly a decade ago, James Cameron released Avatar, a dazzling sci-fi spectacle that captivated audiences around the world and ultimately became the highest-grossing film of all time. Even while promoting Avatar, Cameron was already talking about his plans for sequels, and what was at the time a vision for a trilogy of films set on the planet Pandora. Way back then, Avatar 2 and Avatar 3 were supposed to arrive in 2014 and 2015, but that didn't happen. Then three sequels were happening instead of two, with Avatar 2 arriving in 2016. Then 2018. Then 2020.
With the purchase of Fox (which was supposed to distribute Avatar 2) by the Walt Disney Company, the release date was moved once again to December 17, 2021, with the following three sequels expected to arrive in 2023, 2025, and 2027. Of course, it was one of the many projects in production to get pushed back yet again in 2020, this time to December 16, 2022. Hopefully Cameron and company can eventually get us all back to Pandora.
Sherlock Holmes 3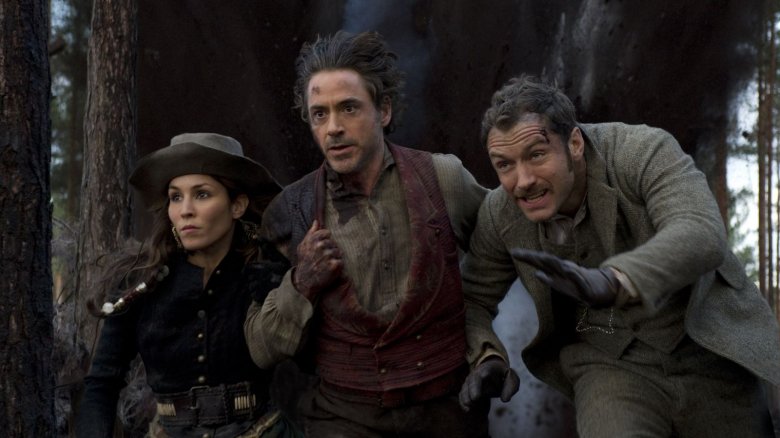 Back in 2009, just as the Marvel Cinematic Universe was heating up, Robert Downey Jr. launched another franchise with Sherlock Holmes. The film, directed by Guy Ritchie and co-starring Jude Law as Holmes' sidekick Dr. Watson, grossed more than half a billion dollars worldwide and spawned a sequel — Sherlock Holmes: A Game of Shadows — in 2011.
After that, the Holmes franchise began to cool down as other successful versions of the character carried on their mysteries on television through Sherlock and Elementary. Law and Downey stayed busy with plenty of acting work, and Ritchie went on to make King Arthur: Legend of the Sword and Aladdin. Now, ten years after A Game of Shadows, Holmes and Watson are preparing to ride again with a new director, Rocketman's Dexter Fletcher.
Sherlock Holmes 3 was set to hit theaters on December 22, 2021, a year later than the original release date of Christmas Day 2020. In October of 2020, Fletcher revealed that the project was "on the back burner," largely due to the ongoing pandemic shutdowns. Hopefully the game will be afoot once more in the near future.
Uncharted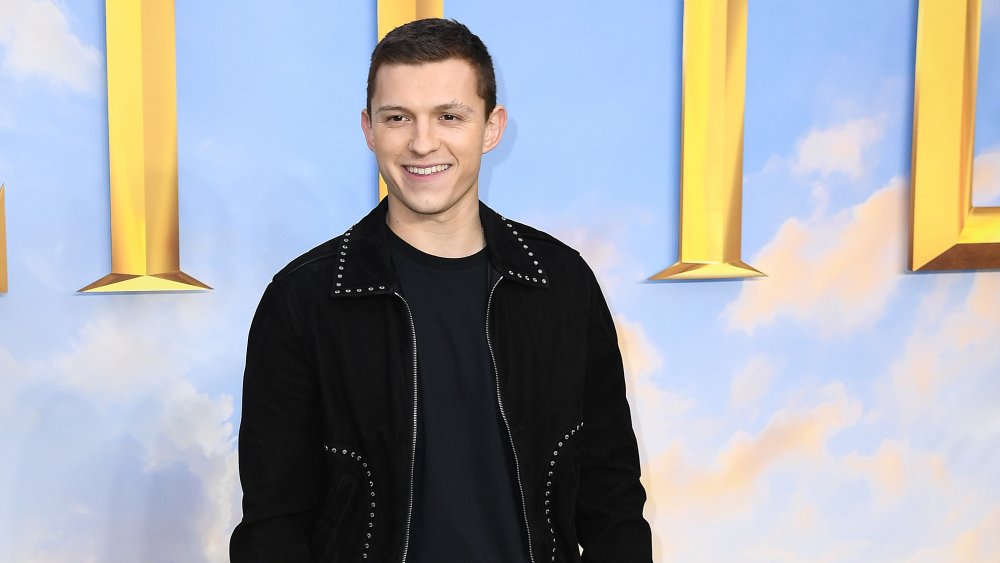 It's been a long road for the Uncharted movie, and it seems like the road just keeps getting longer. We can trace the start of active development on a film based on the hit game series of the same name back to at least 2010 at this point, and over the course of a decade the project has seen quite a few directors and writers come and go in an effort to really get it right.
In January of 2020, Deadline reported that Sony Pictures had bumped the film from its previous release date of December 18, 2020 to March 5, 2021. There were still more delays in store when industry reshuffling in the wake of the coronavirus pandemic saw Uncharted pushed to February 11, 2022.
Director Ruben Fleischer (Venom) is at the helm for Uncharted, which will star Tom Holland as a younger version of the video game series' hero, explorer Nathan Drake. The film will serve as a look at Drake's early days as a treasure hunter, and will co-star Mark Wahlberg as Drake's partner Victor "Sully" Sullivan.
Tomb Raider 2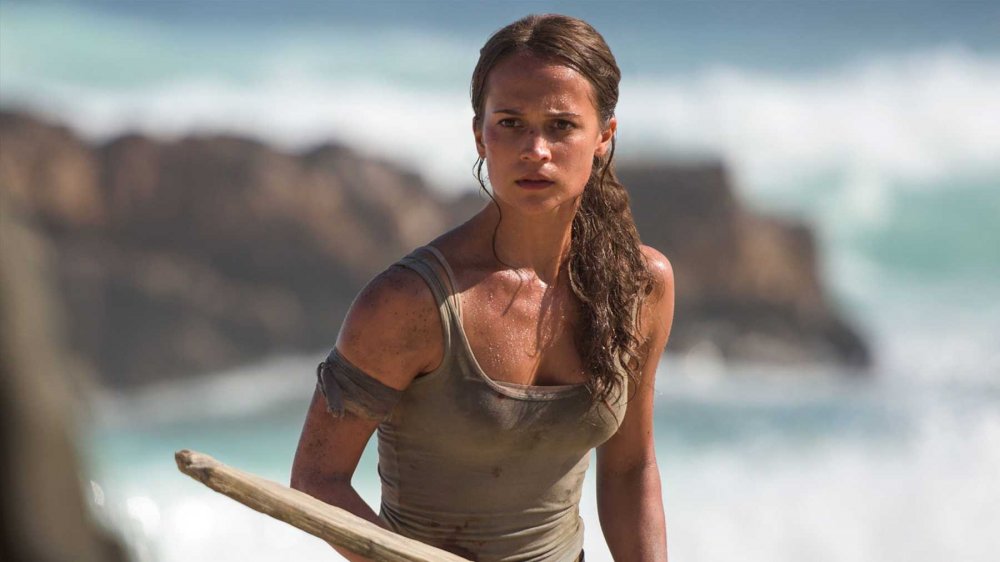 In 2018, MGM decided it was time to bring the beloved video game franchise Tomb Raider back to the big screen with a new take that hewed closer to the more recent installments of the game series. Starring Alicia Vikander as Lara Croft, the film dove into Croft's first treasure hunt as she followed in the footsteps of her father. The film grossed $275 million worldwide, enough to set development of a sequel in motion.
In the fall of 2019 we finally found out when we'd see that sequel, as the studio set it for a March 19, 2021 release date, almost three years to the day after the first film. Unfortunately, it has since been delayed indefinitely, though we can hope it remains simmering on the backburner at MGM. Vikander is set to return to her starring role as Lara Croft, and director Ben Wheatley — best known for cult hits like Kill List and A Field in England — is attached to helm the film. Wheatley's longtime partner Amy Jump, who wrote or co-wrote films like High Rise, Free Fire, Kill List, and more, has been tapped to write the screenplay.
The Matrix 4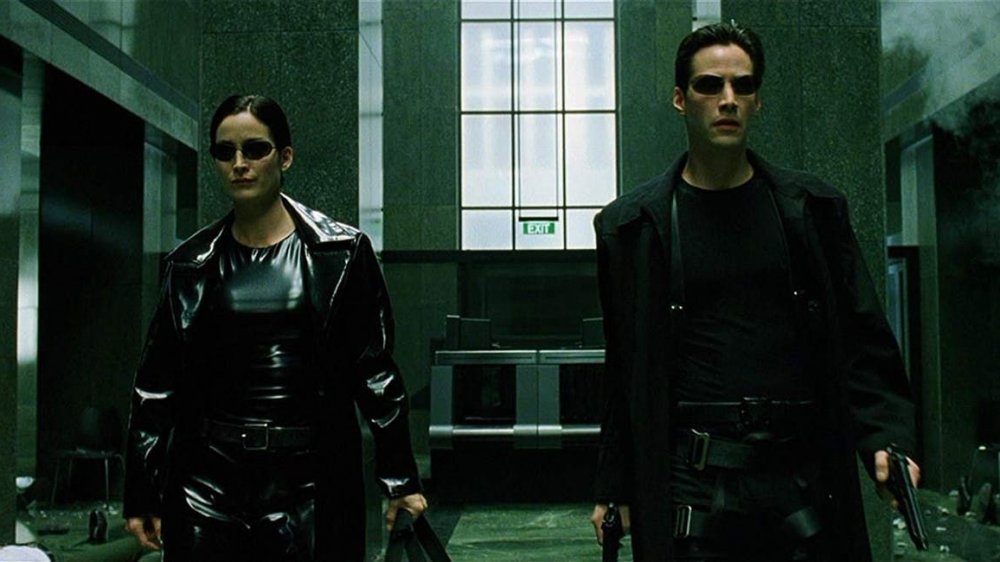 It's been 20 years since The Matrix changed cinema forever with its blockbuster combination of gravity-defying action and sci-fi storytelling. The film went on to spawn two sequels, but after The Matrix Revolutions it seemed like the big-screen journey was at an end.
That changed in the summer of 2019, when Variety reported that Matrix co-creator Lana Wachowski was returning to write and direct a fourth installment in the beloved franchise, and she wouldn't be alone. Wachowski's return came with the news that original stars Keanu Reeves and Carrie-Anne Moss would also be back in their respective starring roles as Neo and Trinity. A few months later, Warner Bros. announced that the film would arrive May 21, 2021. It later ended up pushed back to April 2022. Release date reshuffling in late 2020 resulted in it being moved back up to December 22, 2021, when it will premiere both in theaters and on HBO Max.
We still know very little about the actual story that will bring Neo and Trinity back to the Matrix after all these years. While there was a certain ambiguity to the ending of The Matrix Revolutions, it did at least seem to resolve the journey of those characters. Wachowski obviously has a new idea, though, and watching one of the franchise's original creators return with a fresh take is too good to pass up.
Black Adam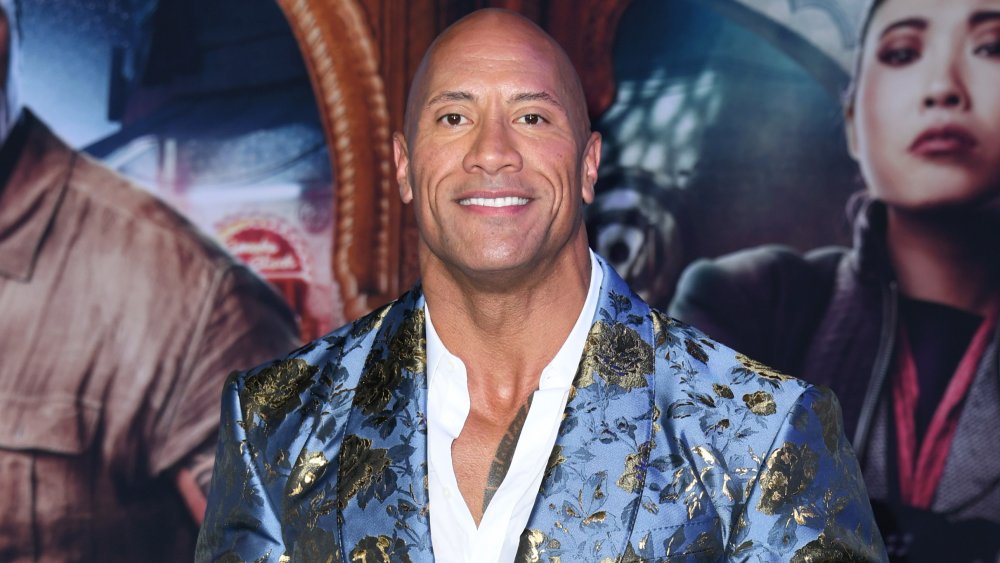 For more than a decade now, Dwayne "The Rock" Johnson has been circling a superhero movie while he's moved through blockbuster after blockbuster, cementing his place as one of the biggest action stars of his generation. Soon, he'll finally make his big-screen super-debut after years of development and teasing.
Johnson will play Black Adam, a character first introduced as a villain for Captain Marvel, a.k.a. Shazam. Adam is a previous incarnation of the hero known as Shazam who was corrupted and became a villain, only to later be retconned into a kind of principled antihero when it was revealed that the corruption was not his fault. The character was at one point set to be a potential villain for the first Shazam!, but Johnson's commitment to the role and his view of Adam as a heroic, misunderstood figure won out, and the character will now arrive in his very own movie. Directed by Jaume Collet-Serra (Jungle Cruise), Black Adam is currently awaiting a new release date, after being bumped from its originally scheduled arrival on December 22, 2021.
Shazam! Fury of the Gods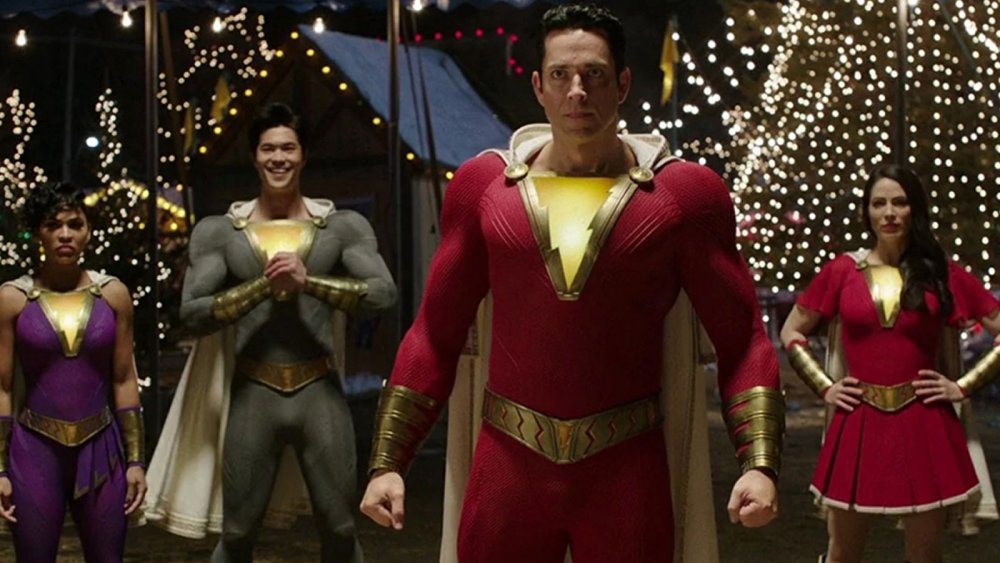 In late 2018 and early 2019, Warner Bros. did a lot of work to inject some fun into its DC Comics Extended Universe. That effort began with Aquaman, which was a massive box office hit over the 2018 holiday season, and then continued with Shazam!, which arrived in early 2019 and attained acclaim in its own right. It never rose to the box office heights of Aquaman, but the film's $364 million worldwide box office haul was solid for a film of its size. It was also apparently enough to greenlight a sequel.
Warner Bros. announced in late 2019 that a Shazam! sequel was on the way. Zachary Levi is set to return to the title role in the film, with writer Henry Gayden and director David F. Sandberg also set to return behind the camera. In 2020, the title was revealed to be Shazam! Fury of the Gods. There's no word yet on exactly what the plot will be, but the original film set up plenty of opportunities for new foes, including the potential inclusion of Black Adam after his own film drops. Fury of the Gods is currently expected to arrive on November 4, 2022.
Into the Spider-Verse 2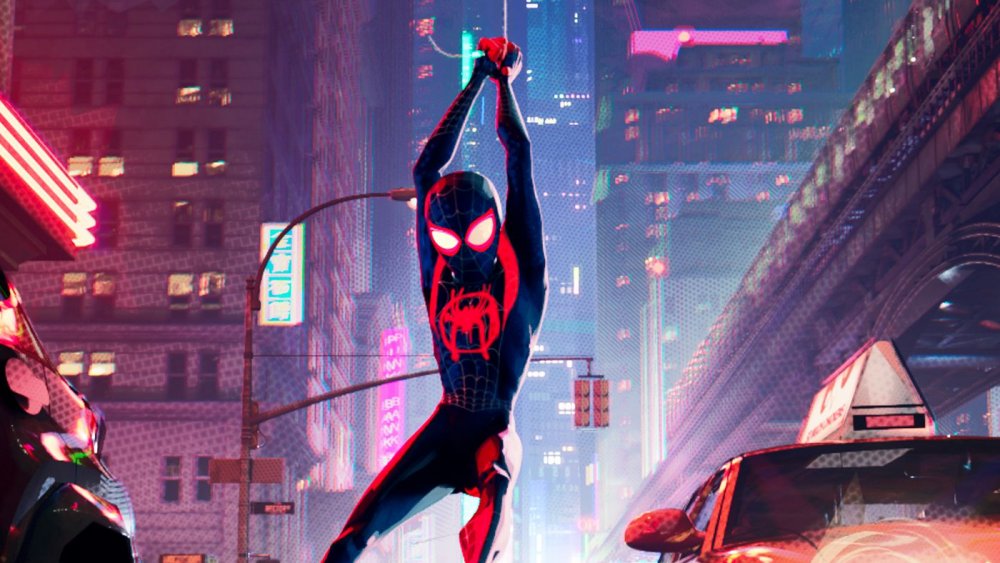 There have been a lot of Spider-Man movies in the 21st century so far, but none of them ever approached the particular kind of magic that is Spider-Man: Into the Spider-Verse. The film marked the first time Spidey hit the big screen as the star of an animated film, and the creative team took full advantage of that through a distinctive visual style. Plus, while all the other Spider-films star Peter Parker, Spider-Verse opted for a more diverse approach by making Ultimate Spider-Man Miles Morales the lead character, and surrounding him with alternate universe Spider-heroes of all kinds.
The result was an almost universally beloved instant classic, a film that took home box office gold and then began filling up a trophy case with awards, including the Oscar for Best Animated Feature. Sony Pictures was so high on the Spider-Verse concept that a sequel was in the works even before the film hit theaters, and it turned out that excitement was justified. Now, it's just a question of waiting. The Into the Spider-Verse sequel will chronicle the further adventures of Miles Morales and is set to hit theaters October 7, 2022.
The Flash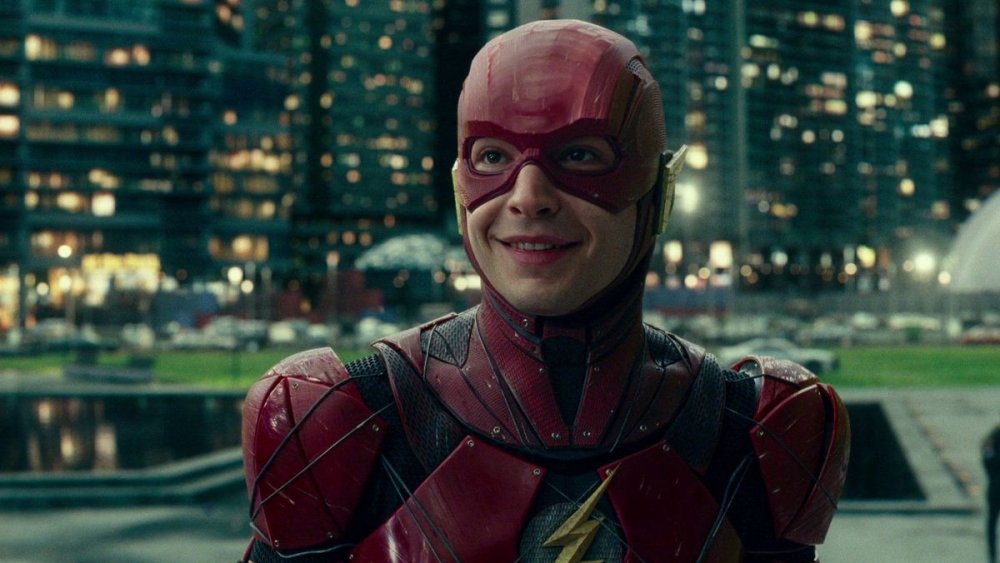 Though he may be the fastest of DC's onscreen superheroes, the Flash has been taking his time in getting to the big screen in his own solo movie. Development on a film starring the Scarlet Speedster in the DC Extended Universe extends back nearly a decade, with various writers and directors lining up for the project only to eventually depart. Ezra Miller made debuted as Barry Allen, a.k.a. the Flash, with a brief cameo in Batman v Superman: Dawn of Justice before going on to star in Justice League in 2017.
Since then, numerous changes have forced Miller's Flash solo film to keep hopping around the calendar. Now, it seems it may have finally found its spot. With IT director Andy Muschietti and Birds of Prey writer Christina Hodson taking the reins of the project behind the camera, The Flash is now expected to arrive in 2022. We finally got some concrete details in 2020, when it was revealed that both Ben Affleck and Michael Keaton would be reprising their roles as Batman for The Flash, which will open up the DC Multiverse.
Aquaman 2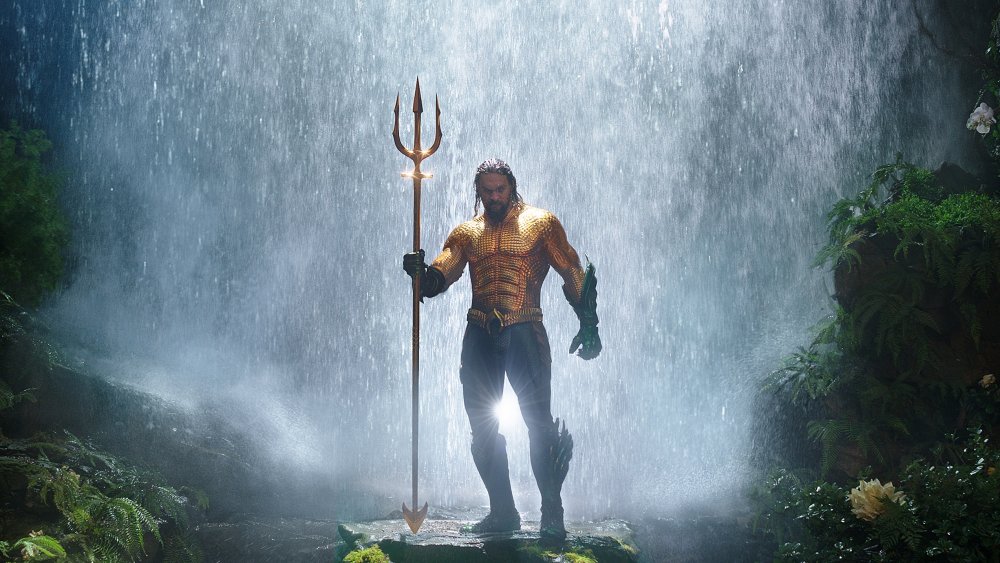 Like the Flash, Jason Momoa's Aquaman first appeared in a brief cameo in Batman v Superman: Dawn of Justice before going on to become one of Justice League's biggest scene stealers. For his first solo film, director James Wan and Momoa delivered a massive undersea epic that combined superhero adventure with epic fantasy storytelling and a brighter, more comedic outlook than previous DCEU films. The result was a box office megahit that grossed more than $1 billion after its release during the 2018 holiday season. With that in mind, a sequel was inevitable.
In February of 2019, Warner Bros. announced that Aquaman 2 was indeed moving forward, and would arrive in theaters four years after the first film. Momoa is set to return to reprise his role as the titular superhero, and Aquaman director James Wan has signed on to produce and perhaps direct. We don't yet know what the conflict will be, but there's a good chance Yahya Adbul-Mateen II's Black Manta will have something to do with it.
Star Wars: Rogue Squadron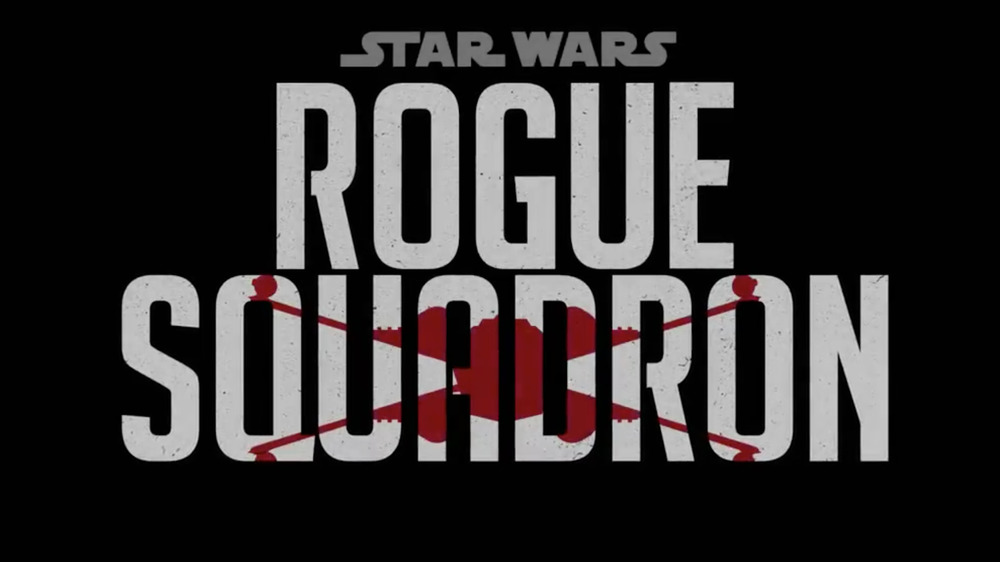 Ask any group of longtime Star Wars fans what kinds of movies they'd like to see outside the main saga, and at least a handful of them will tell you they want a Rogue Squadron movie. The legendary band of starfighter pilots that included heroes Luke Skywalker and Wedge Antilles was a major part of the old Star Wars Expanded Universe, and now it seems set to be part of the new one.
Disney announced in December 2020 that Wonder Woman director Patty Jenkins will helm a Rogue Squadron feature film for Lucasfilm, and that it will be the next theatrical release in the Star Wars universe. In a video introducing the project, Jenkins described the movie as the fulfillment of a lifelong dream to make an amazing fighter pilot movie in honor of her father, a fighter pilot himself. Plot details are scarce, but we know the film will focus on "a new generation" of pilots in a "future era" of the Star Wars galaxy. We'll find out more as we get closer to Rogue Squadron's release, which has been slated for December of 2023.
Untitled Taika Waititi Star Wars project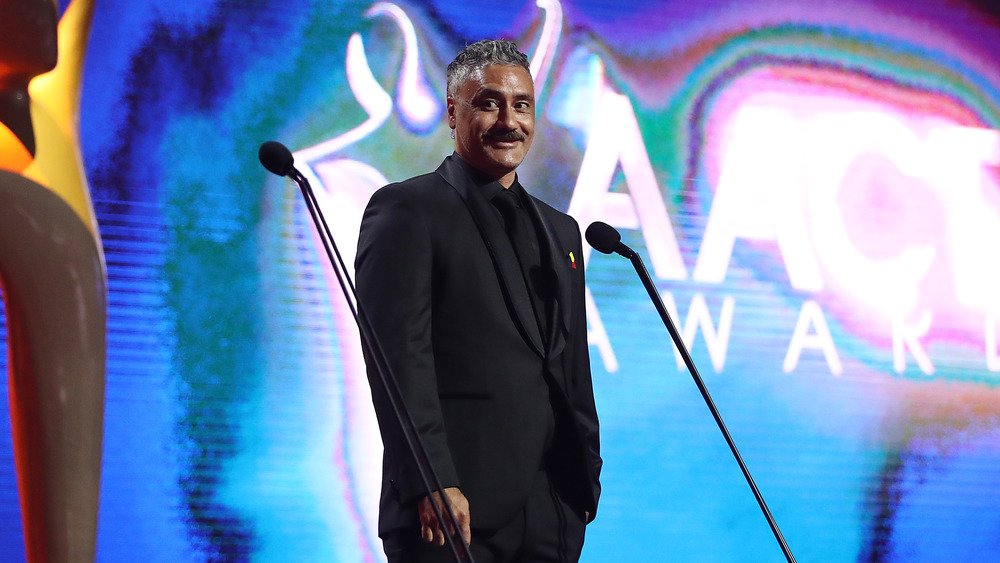 Acclaimed writer/director Taika Waititi already has something of a history with Star Wars. After success at Marvel Studios (another company under the Disney umbrella) with Thor: Ragnarok, Waititi joined the group of directors recruited by Jon Favreau to helm the first season of the Star Wars live-action series The Mandalorian, in which he also voiced the bounty hunter turned nanny droid IG-11.
Waititi must have made an impression on the Lucasfilm crew, because in May of 2020 the official Star Wars website announced that the director has signed on to make a new Star Wars movie for the company, which Lucasfilm head Kathleen Kennedy reaffirmed during a Disney Investor Day event in December of 2020. Details on the project are still extremely scarce. We have no idea of the title, or the era, or which characters we might see, or even a potential release date. All we really know is that one of the most inventive genre directors working right now is making a Star Wars film, and that's good enough for now.
Fantastic Four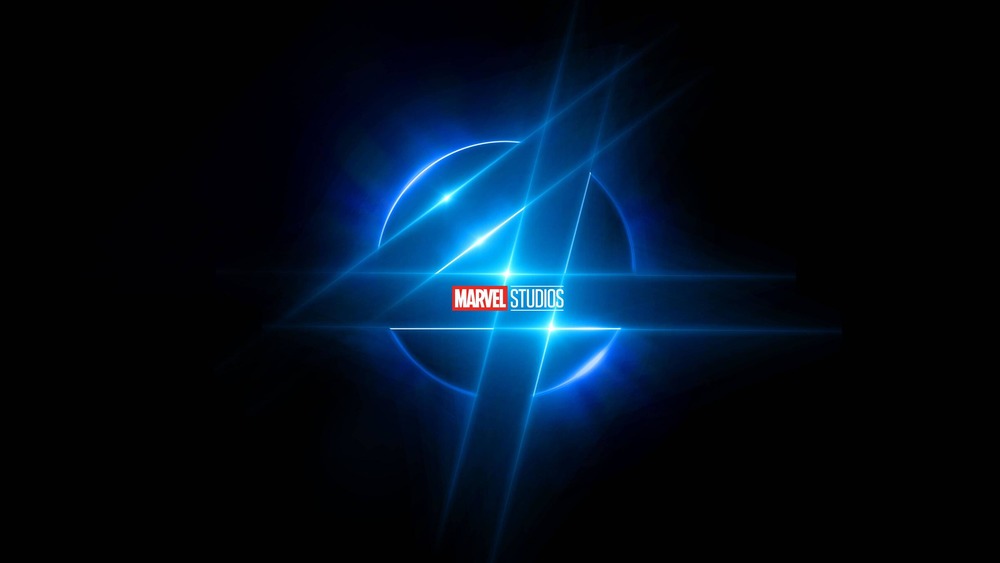 The earliest rumblings about Disney's purchase of Fox immediately sent waves of anticipation through Marvel fandom. By the time the deal was done, nerds everywhere were champing at the bit for any news about the future of the two major Marvel properties that could finally be folded into the MCU: the X-Men and the Fantastic Four. Apart from a few mentions, though, Marvel Studios head Kevin Feige kept largely quiet about the future of the characters for some time.
Then came Disney's Investor Day presentation in December of 2020, when Feige announced that a Fantastic Four movie is on the horizon. Sadly, we still know very little about what this film — which will mark the first MCU appearance of the title team — will hold by the time we finally see it, but we do know that it has a director. Jon Watts, who's had hits for Marvel with Spider-Man: Homecoming and Spider-Man: Far From Home, is set to take on the FF's first Marvel Studios adventure for a still-undisclosed future release date.
Ant-Man and the Wasp: Quantumania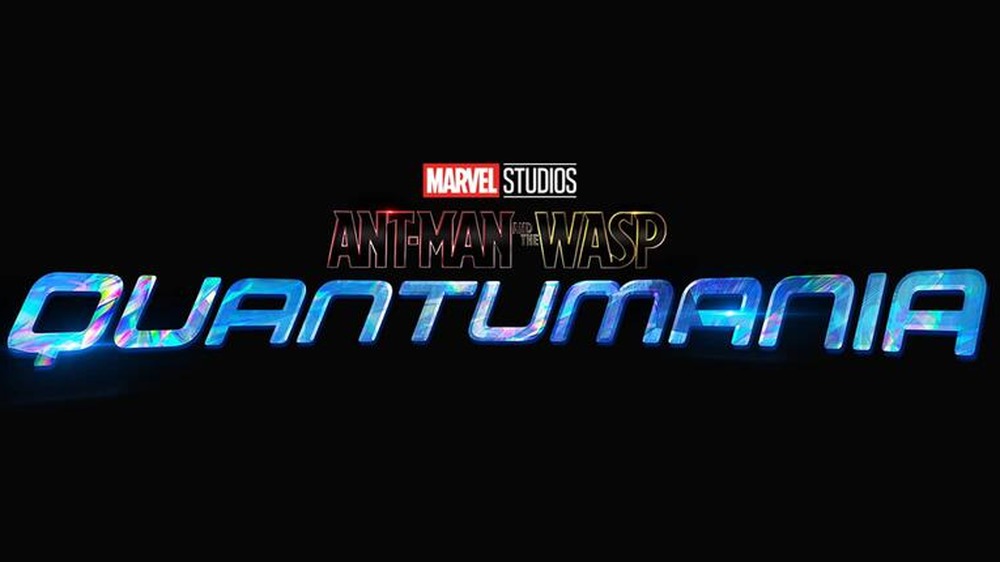 Though it initially emerged as an action-comedy entry that felt relatively minor (in terms of continuity impact) compared to other major MCU series, the Ant-Man films have since become a kind of cornerstone for the future of the MCU thanks to Scott Lang's major role in Avengers: Endgame. Now, the third adventure for the whole Ant-Man crew is on the horizon, and it's set to be a big one.
Marvel announced in December 2020 that the third feature in the series will be titled Ant-Man and the Wasp: Quantumania, and it's set to introduce one of the biggest villains the Marvel Universe, the time-hopping Kang the Conqueror, to the MCU. Lovecraft Country star Jonathan Majors is set to portray Kang, making him one of two major MCU newcomers in the film so far, the other being Freaky star Kathryn Newton as Scott Lang's grown-up daughter Cassie. Ant-Man and the Wasp stars Paul Rudd, Evangeline Lilly, Michael Douglas, and Michelle Pfeiffer are all set to return for the film, as is director Peyton Reed. The film does not yet have a firm release date.
Captain Marvel 2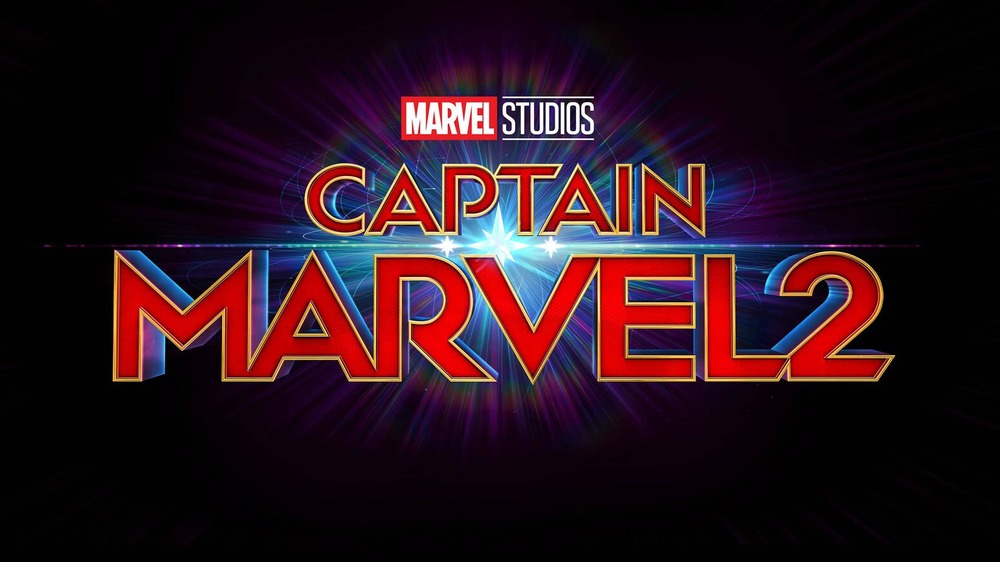 Captain Marvel was a game-changer for the MCU when it debuted in 2019, the first female-led Marvel Studios superhero film which also managed to introduce a key alien race (the Skrulls) to the universe while expanding another (the Kree) and setting the stage for more future superheroines along the way. Captain Marvel 2 was always going to be a big film, and now we're starting to get a sense of just how big.
Nia DaCosta (Candyman) is set to direct the second solo adventure for the title character, a.k.a. Carol Danvers (Brie Larson), but Captain Marvel won't be fighting alone. She'll be joined by Teyonah Parris as Monica Rambeau, an adult version of the child of Carol's best friend Maria from the first film, and who in the comics at least has become a superhero in her own right. Joining the two of them will be Iman Vellani as Kamala Khan, a.k.a. Ms. Marvel, a Captain Marvel superfan-turned-superhero who's about to debut in her own original series on Disney+. Captain Marvel 2 is set to hit theaters November 11, 2022.
Children of Blood and Bone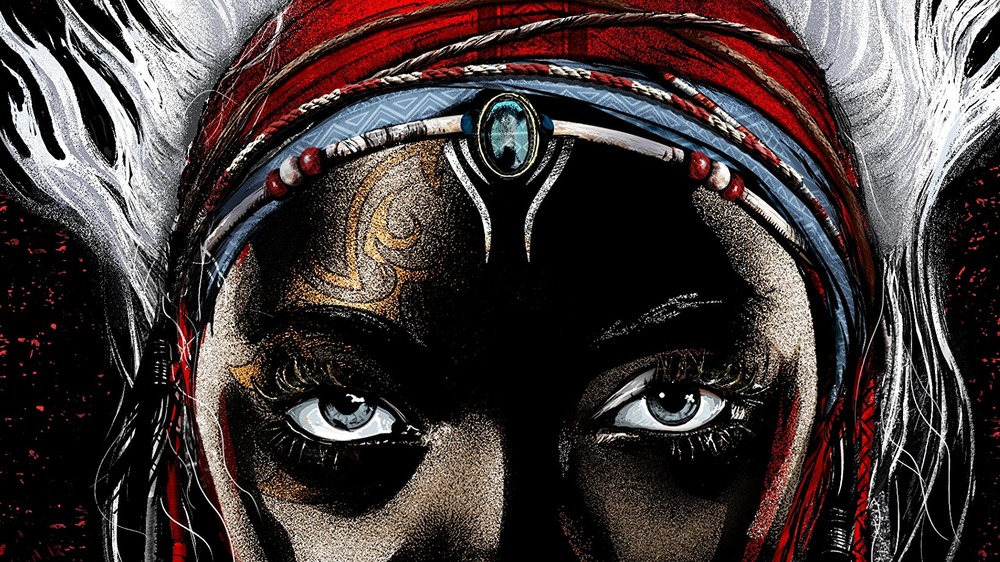 In early 2019, it was reported that the Walt Disney Company had optioned Tomi Adeyemi's bestselling fantasy novel Children of Blood and Bone to adapt into a potential feature film. Other development news later surfaced, but beyond some rumblings behind the scenes it wasn't really clear exactly where the property might end up.
We got a better idea of that in December 2020 during a Disney Investor Day presentation, when Lucasfilm President Kathleen Kennedy has announced that her studio is making Children of Blood and Bone into a feature film.
Adeyemi's novel tells the story of Zélie Adebola, who teams up with a rogue princess to fight a tyrannical monarchy and restore magic to the land where she lives. The novel is ripe for an epic fantasy film adaptation, and now we know that Lucasfilm is committed to doing just that. What we don't know yet is who will write and direct the film, or when it will be released. Hopefully we'll see more news on that front soon.
Lightyear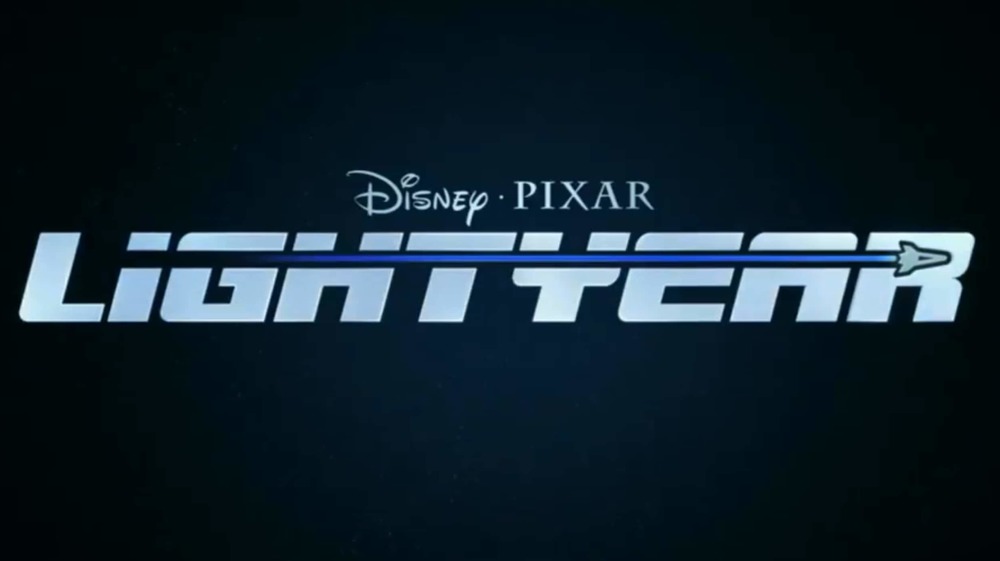 There was a time not too long ago when it seemed a little unthinkable that we'd get any major new Toy Story installments beyond the third feature film. Then Toy Story 4 came along, and once again it seemed strange to imagine the franchise moving beyond that outside of the occasional short film or perhaps another holiday special. Now we know that Toy Story is indeed moving on, in a way that no one could have predicted.
Disney announced in December 2020 that Pixar Animation Studios has been hard at work on a film called Lightyear, a new animated adventure starring Chris Evans as the voice of the title character, presenting a kind of origin story for everyone's favorite Space Ranger. But as Evans later clarified via Twitter, this isn't the story of the toy. This is the story of the "real" Buzz Lightyear who inspired the toy. That's an intriguing idea, and we'll see how it plays out when Lightyear hits theaters June 17, 2022.
Encanto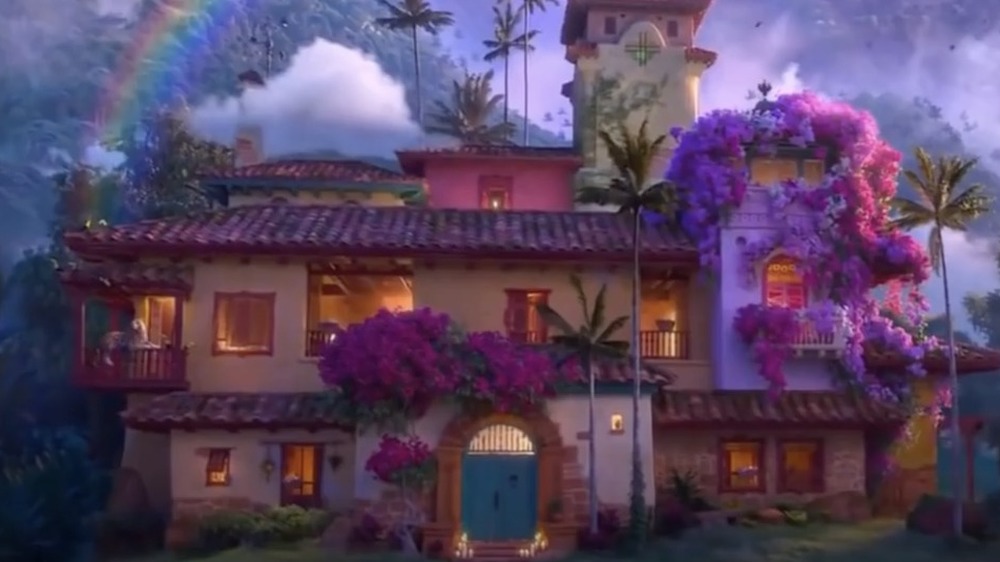 Lin-Manuel Miranda has been part of the Disney family for a while now. He contributed original songs to the animated hit Moana (and got an Oscar nomination for his work), he co-starred in the sequel Mary Poppins Returns, and he's been working on music for an updated version of The Little Mermaid for quite some time. Throw in the fact that his Pulitzer and Tony-winning musical Hamilton wound up on Disney+, and it's clear that the House of Mouse wants to keep Miranda around.
In December of 2020, we got yet another indication of their longstanding connection when Disney announced that Miranda has provided original songs for Encanto, the upcoming 60th feature film from Walt Disney Animation Studios. The film, directed by Byron Howard and Jared Bush, will follow the story of the one non-magical member of a family in Colombia as she tries to navigate life among her magical family members. The film is set to hit theaters November 24, 2021.
Black Panther 2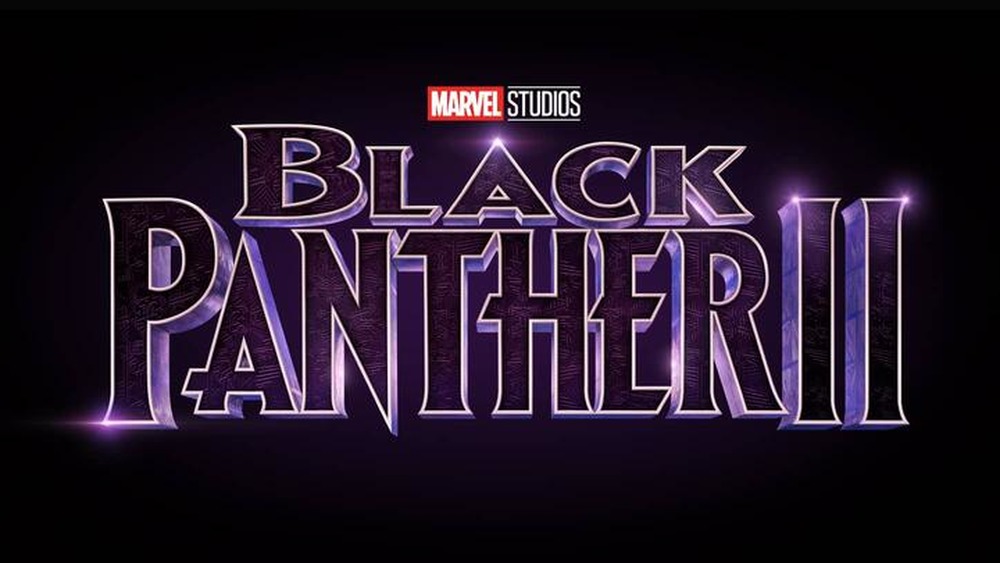 A sequel to Black Panther has been something Marvel Studios has been eager about ever since the first film rocketed to massive commercial and critical success in 2018. We've known pretty much ever since Black Panther's opening weekend that a follow-up film was coming, but in 2020, everything surrounding that particular sequel changed when its star, Chadwick Boseman, died at the age of just 43. That left a lot of lingering questions, and in December of 2020 Marvel Studios finally started to answer some of them.
During a Disney Investor Day presentation, Marvel Studios Chief Creative Officer Kevin Feige announced that Black Panther 2 would indeed still be moving forward under the leadership of director Ryan Coogler, but we shouldn't expect another actor to embody King T'Challa of Wakanda. Instead, we should prepare for a film that, according to Feige, will honor Boseman's memory while also "continue to explore the world of Wakanda."
However it takes shape, Black Panther 2 is now set to hit theaters July 8, 2022.
Escape Room 2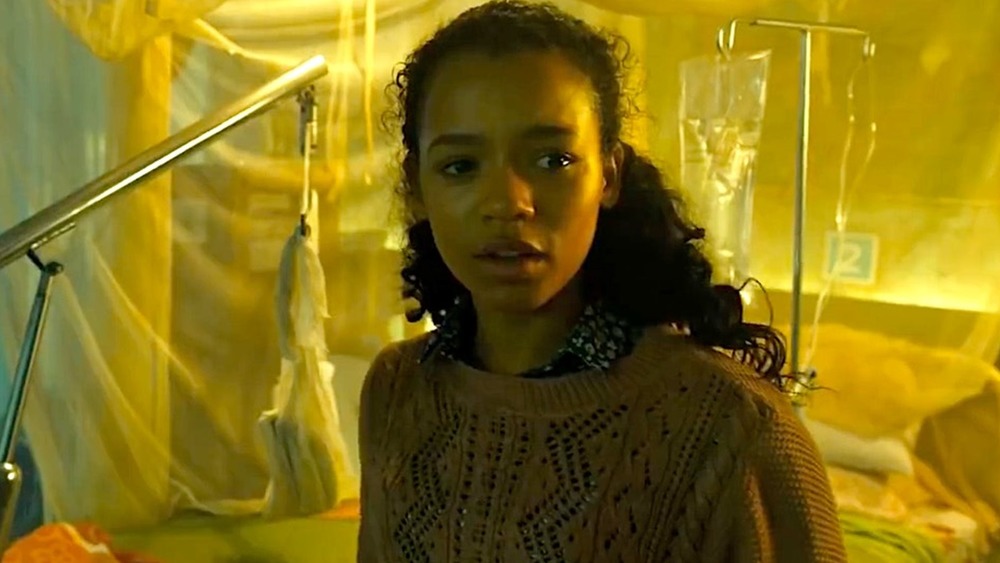 The horror film Escape Room was a massive and perhaps unexpected hit when it opened for Sony Pictures in the winter of 2019. The film, which takes advantage of the popular "escape room" craze to tell the harrowing story of a group of people put through a horrifying gauntlet, divided critics when it was released, but audiences absolutely ate it up. The film grossed more than $150 million on a budget of less than $10 million, so it's no surprise that a month after it was released, a sequel was in development.
Escape Room 2 will reunite original director Adam Robitel, original writers Bragi F. Schut and Maria Melnik, original producers Neal H. Moritz and Ori Marmur and original stars Taylor Russell and Logan Miller to tell the continuing story of clever people trying to survive yet another deadly series of traps in a maze.
Escape Room 2 was originally set to arrive sooner, in April of 2020, but the release was then delayed to December of 2020, and the COVID-19 pandemic forced yet another delay. Now the film is set to land in theaters at some point in 2021.