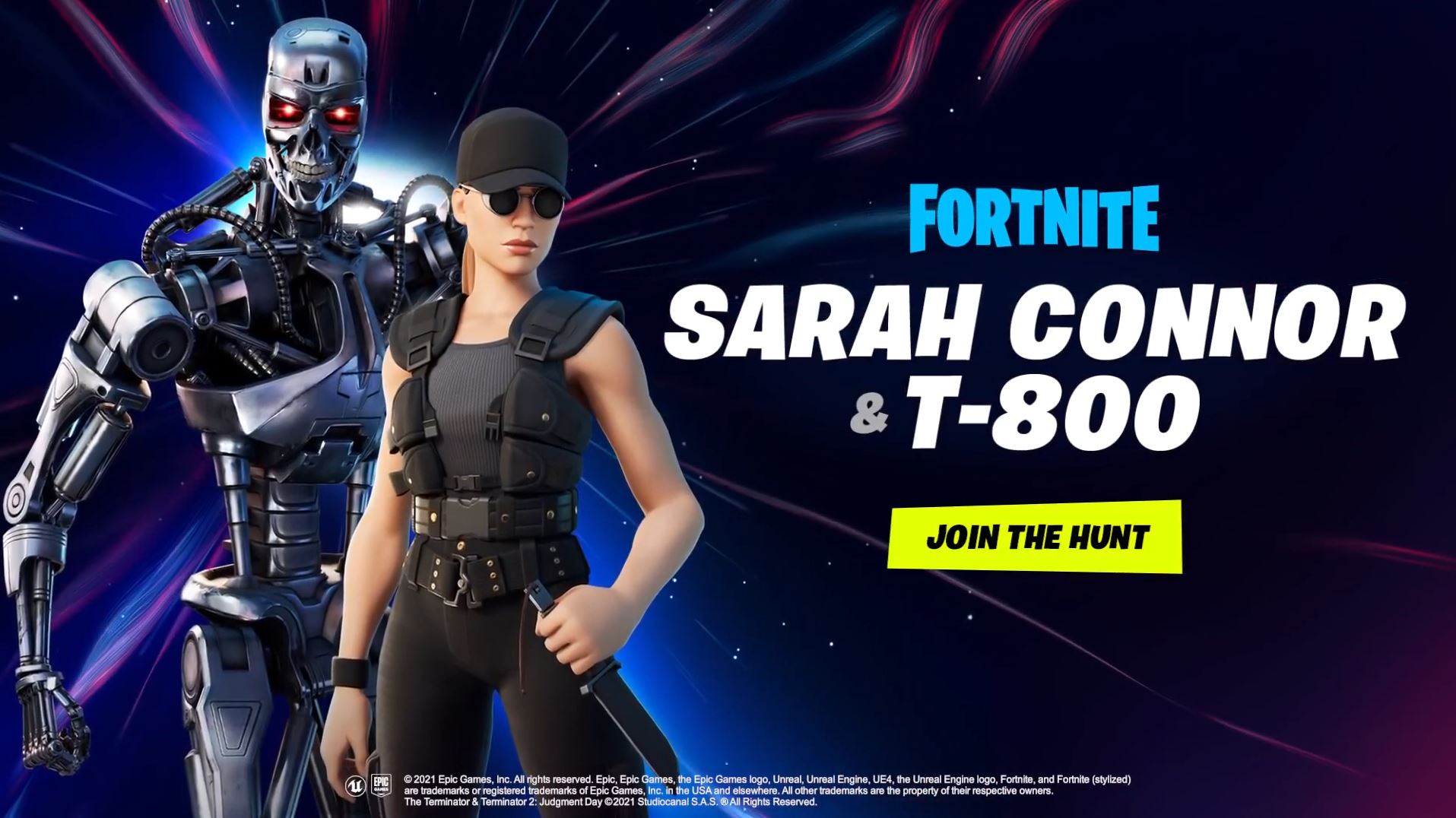 Fortnite has added Sarah Connor and T-800 to the game's item shop and they are available now in the game for a limited time on both PS4 and PS5.
Both items are available now for various prices and get you the skins for the classic characters. Epic Games has also released a trailer for the two, which you can see below:
A whole bunch of Fornite events are currently taking place in-game including the ability to earn a number of football jerseys and compete in the Pelé Cup. The Predator has also arrived and you can turn invisible once you have killed him as a roaming boss. Leaks have also pointed to new characters joining the game, including Lara Croft from the Tomb Raider franchise.
We reviewed the PS5 version of the game back when it launched with the new console. You can read our full review of the next-gen experience here.
Fortnite is available now on PS5 and PS4.