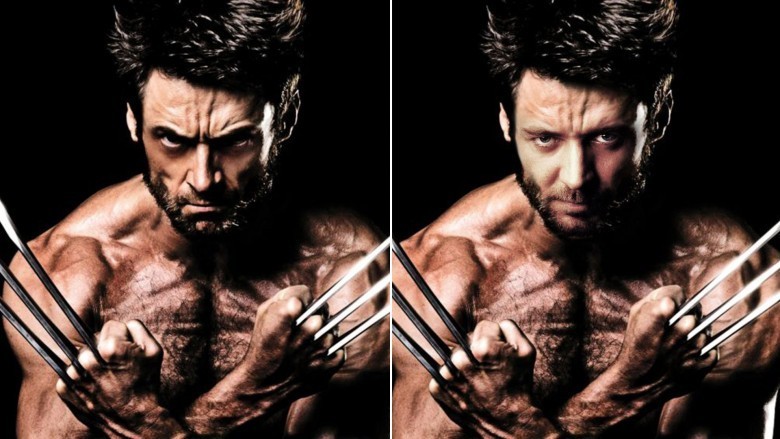 Landing a role in a Marvel movie means potential stardom for up-and-coming actors, renewed popularity for aging vets, and a fat paycheck for anyone willing to don a cool metal suit. But despite Marvel's impact on the modern movie business, not every actor is keen to put on a mask and do battle with alien armies. In fact, when Marvel went after the celebrities on this list, they all said no thanks.
Let's start with Russell Crowe, who turned down the opportunity to play Wolverine in the original X-Men. In an Access Hollywood interview, Crowe explained, "I'd just done a character whose animal totem was a wolf, which was that fellow Max in Gladiator. So I didn't want to be connected with a wolf again." Crowe further clarified his reasoning, explaining X-Men was "a cartoon, and I'm not really into those." Luckily for superhero fans everywhere, he did recommend Bryan Singer go with Hugh Jackman, who'd previously auditioned for the part. Here's a little Photoshop magic to help you imagine how Crowe might have looked if fate had taken a different turn.
Dougray Scott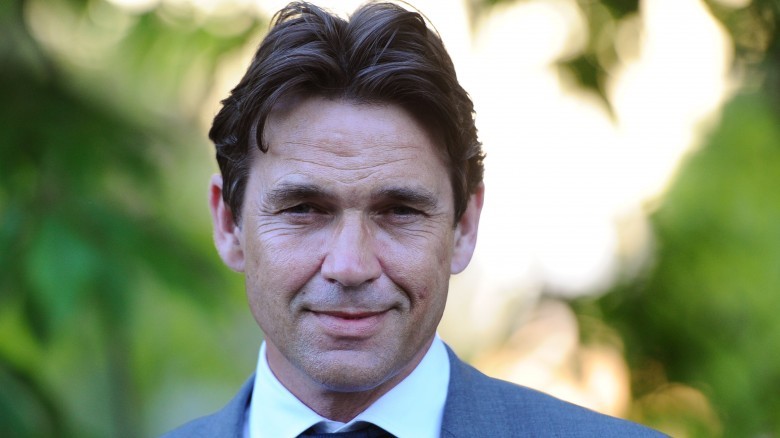 These days, Marvel movies are almost guaranteed to bring in big numbers at the box office, but that wasn't always the case. People didn't care about 1989's The Punisher or 1990's Captain America, and everyone agrees Howard the Duck is one of the worst movies ever made. Fortunately, things started to change for Marvel when X-Men made it to the screen.
Directed by Bryan Singer, X-Men was well-received by audiences and critics, and it's credited as the film that gave rise to the modern era of superhero movies. The role of Wolverine also transformed Hugh Jackman from a stage performer into a Hollywood A-lister. But according to the actor, it was pure luck he got the part in the first place.
Originally, Dougray Scott was the guy in line for a set of adamantium claws, but there was a slight hitch in the plans. The Scottish actor was playing the villain in Mission: Impossible II, and unfortunately for Scott, production went over schedule, forcing him to drop out of the upcoming superhero flick.
Matt Damon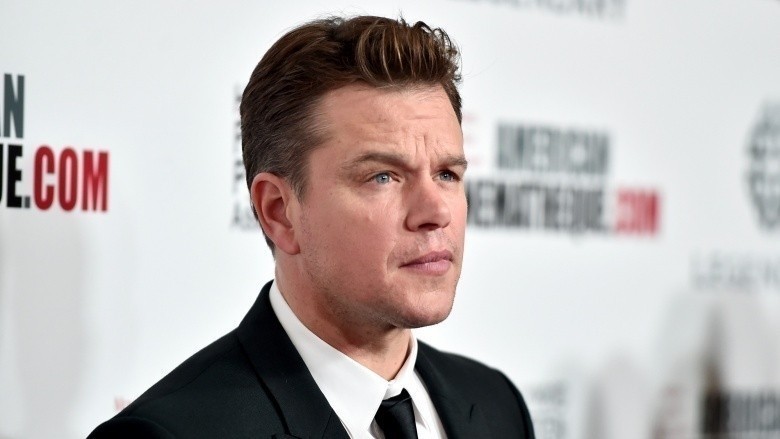 The eight-year stretch between X-Men and Iron Man was an interesting period in Marvel history. While some of their films were praised by critics—such as X2: X-Men United and Spider-Man 2, which Roger Ebert called the best superhero film since 1978's Superman—there were also misfires like Hulk, Elektra, and most infamously, 2003's Daredevil. While the Ben Affleck flick did well financially, critics tore it apart. When asked about the film in 2016, Affleck responded, "I hate Daredevil so much."
However, Affleck could've been spared all that embarrassment if his best friend had accepted the role first. As it turns out, Matt Damon was offered the part of Daredevil, and it was a pretty tempting deal. Both Damon and Affleck were Daredevil fans as kids, with Damon describing Matt Murdock as "our favorite superhero." But when the movie star was approached with the project, he wasn't impressed with the script or familiar enough with the director (Mark Steven Johnson).
"I just tried to divorce my emotion from [it]," Damon explained, but Affleck was "more of an emotional guy" and couldn't say no. Of course, Affleck has come to regret that decision, but Daredevil's failure inspired him to get his next superhero movie "right." That's why he took on the role of the Caped Crusader in Batman v Superman: Dawn of Justice. And while the film was lambasted by critics, Affleck's performance received a fair amount of praise. Hopefully, his upcoming solo Batman film will put his Daredevil days to rest.
As for Damon, he confessed he'd be willing to don Matt Murdock's glasses if Christopher Nolan directed the film. Of course, Nolan is pretty intertwined with the DC Universe, so chances are slim Damon will ever defend Hell's Kitchen, especially since Charlie Cox is already doing such a great job on Netflix's Daredevil series.
Quinton 'Rampage' Jackson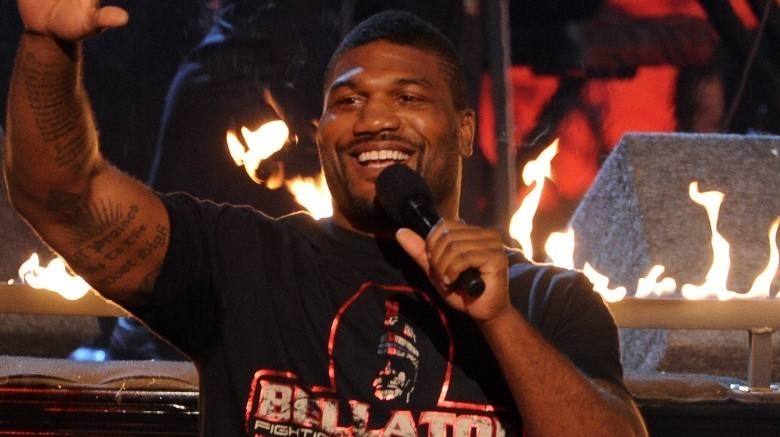 Long before Conor McGregor or Ronda Rousey emerged on the scene, Quinton "Rampage" Jackson was one of the biggest stars in the MMA world. After winning a rabid fan base in the Japanese organization called Pride, Jackson made his way to the UFC where he defeated Chuck Liddell to become the light heavyweight champ. And with all that athletic fame came offers from Hollywood; in 2010, Jackson accepted the part of B.A. Baracus in The A-Team.
However, just a year before, the fighter had turned down a part in X-Men Origins: Wolverine. The filmmakers were hoping Rampage would play the part of John Wraith, a teleporting mutant who runs a boxing club and eventually squares off against the film's antagonist, Sabretooth. Unfortunately, Jackson couldn't spare any time as he was preparing for an upcoming bout. As he put it, "You can't train for a fight and shoot a movie. Your focus has to be on that fight."
Since Jackson was unavailable, the part of John Wraith went to will.i.am. But did Jackson make the right decision? Well, the film did well at the box office, but it's generally considered the worst of all the X-Men movies, with a Rotten Tomatoes score of 38%. So perhaps Jackson made the wise decision, but then, it really all depends on how he fared in his fight. According to The New Zealand Herald, shooting for the film was underway in early 2008, which probably means Jackson was training for his match against Forrest Griffin…a fight were he lost his title by unanimous decision.
That's a pretty depressing thought, so let's assume he was actually training for his second fight in 2008, an event that ended with him knocking rival fighter Wanderlei Silva out cold.
Giancarlo Esposito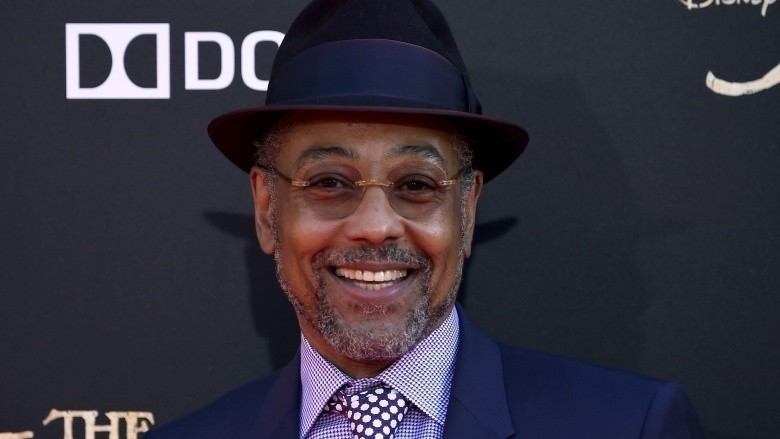 For 30 years, Giancarlo Esposito was the most underrated actor in show business. The man gave stellar performances in Do the Right Thing and Fresh. He appeared in brief but memorable roles in The Usual Suspects and Malcolm X. And he worked on pretty much every TV show, from Law & Order to Sesame Street. But Esposito's big breakout came in Breaking Bad, where he terrified audiences as the coldest, most calculating kingpin on the planet: Gustavo Fring.
Since facing off with Walter White, Esposito has dabbled a little bit in the superhero genre, providing voicework in DC films like Son of Batman. But in 2016, the actor made it crystal (meth) clear that he wanted a piece of the Marvel pie. "I love those guys at Marvel," Esposito told Comicbook.com. "We've been trying to figure out how to collaborate on something." And this lovefest goes both ways, as Esposito was offered a role in an unknown TV show.
Blair Marnell of The Nerdist theorizes Esposito was offered the role of Dominic Fortune in the ABC program, Marvel's Most Wanted. (The show never made it to air.) But really, nobody knows for sure what Esposito was offered. It could've been a part in Daredevil or Luke Cage, but Esposito didn't care. As he explained, "They came to me with something for their television department, then I realized if I did that, I'd never be able to have that same character be in the film department."
It seems like Esposito would rather hang out with Tony Stark and Steve Rogers than Matt Murdock and Jessica Jones. After all, that's where the big bucks are. Plus, who wouldn't want to pal around with (or do battle with) the Avengers?
Joseph Gordon-Levitt
Over the years, there have been a lot of whispers about Joseph Gordon-Levitt and the Marvel Cinematic Universe. Some have claimed the actor was considered for both Doctor Strange and Ant-Man, although Gordon-Levitt denied the rumors. "I talk a lot about my future projects," Gordon-Levitt explained, "so if you haven't heard me talk about it, it means it's nothing but a rumor." Nevertheless, according to Deadline, the young actor was in the running for the role of Peter Quill, a.k.a. Star-Lord, the cocky space pirate in Guardians of the Galaxy.
Names like Joel Edgerton and Eddie Redmayne were also supposedly considered for the dashing anti-hero, but if the trade mags are to be believed, Gordon-Levitt was incredibly close to sharing the screen with a talking tree and an angry raccoon. According to Uproxx, he turned down the part to play the character of Johnny in Robert Rodriguez's Sin City: A Dame to Kill For. But while Gordon-Levitt has never commented on the veracity of these claims, there is one actor who's admitted to passing on the role of Star-Lord…a guy named Chris Pratt.
According to Pratt, he was actually too scared to try out for the part of Peter Quill. As the comedian-turned-action star explained, he'd tried out for G.I. Joe years before, and the audition didn't exactly pan out. "I went in there," Pratt said, "and halfway through I saw the director's eyes just glaze over." After all, Pratt was "a little heavy" and "out of shape," and he worried he might get the same response from James Gunn and company. But after turning down the role, Pratt had a change of heart, thus kickstarting his blockbuster career and an exciting new Marvel franchise.
Olivia Munn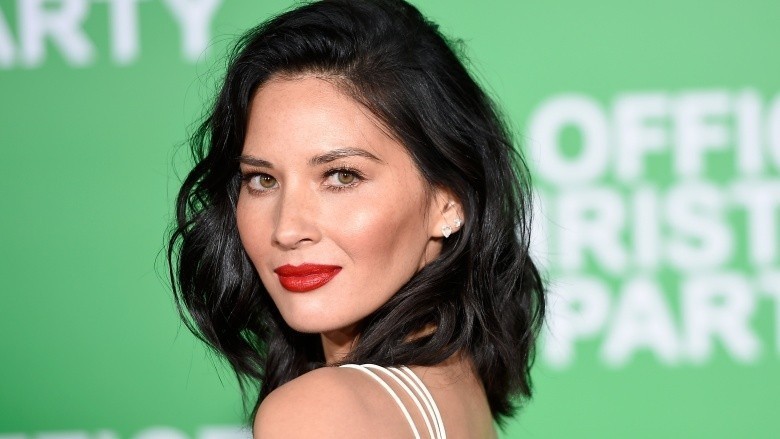 When Deadpool hit theaters in early 2016, moviegoers went wild for the film's raunchy humor and bloody shootouts. The movie quickly earned over $780 million, making it the highest-grossing R-rated film of all time, and it garnered an impressive 84% on Rotten Tomatoes.
X-Men: Apocalypse, on the other hand, wasn't so successful. This PG-13 superhero team-up earned approximately $540 million and was savaged by the critics, limping away from theaters with a Rotten Tomatoes score of 48%. Granted, X-Men: Apocalypse took a shellacking, but none of these statistics really mattered to Olivia Munn.
You see, before signing up to play Psylocke in Bryan Singer's film, Munn was first offered the role of Vanessa Carlysle, Deadpool's "scrappy" girlfriend. But when approached with the opportunity to act alongside Ryan Reynolds, Munn turned the part down in favor of playing the spandex-clad mutant. When asked why, Munn said she wasn't interested in playing the protagonist's girlfriend. She didn't want to be "the eye candy." Instead, she wanted to be a character with "powerful abilities" and extreme fighting skills. In short, she wanted to kill the hero, not kiss him.
When Munn teamed up with Oscar Isaac and Michael Fassbender, the role of Carlysle went to Morena Baccarin. Unlike Munn, she claimed the character was far more than a "damsel in distress," and several critics agreed with her assessment. But others sided with the Apocalypse actress, describing Vanessa as someone who was "less like a character in the movie and more like a symbol." So while X-Men failed while Deadpool succeeded, hopefully Munn was able to take a little pride in her cinematic stand.
Mel Gibson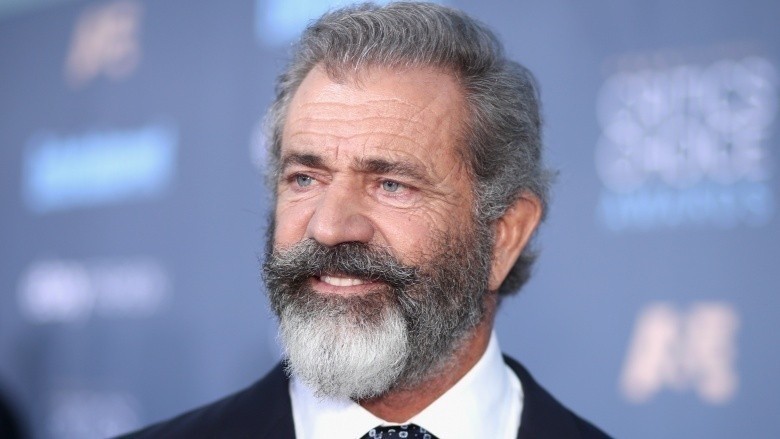 One of the best things about the Marvel Cinematic Universe is the way it attracts truly talented actors. The MCU is full of Oscar-winning performers, from William Hurt and Ben Kingsley to Gwyneth Paltrow and Benicio del Toro. Of course, when it comes to Academy Award winners, there's no one with as much gravitas as Anthony Hopkins. Best known for his turn as Hannibal Lecter, Hopkins classes up everything he's in. The man is so talented that the legendary Laurence Olivier personally asked him to join the Royal National Theatre in 1967—a hell of a way to start your career.
With such an impressive background, it was a real coup for Marvel when Hopkins agreed to join the MCU as Odin, Thor's father and king of Asgard. But while he seems like an obvious pick for the role, he wasn't the only actor in the running for the Allfather. In an interview with The Guardian, Gibson explained he was asked to play Odin, but as he succinctly put it, "I didn't do it."
Gibson didn't go any further than that, and at first glance, the action star seems an odd pick to play the stately Norse god. As an actor, Gibson is usually associated with the silent Max Rockatansky or the manic Martin Riggs. However, he's no stranger to the high prose of Asgard, having earned praise for his performance in Franco Zeffirelli's Hamlet. In his early theater days, Gibson also appeared in plays like Romeo and Juliet, Oedipus, and Henry IV. With that background, Gibson probably would've felt comfortable with Odin's aristocratic dialogue. Of course, with all the controversy surrounding the actor, it was probably best for the MCU that Gibson turned down the part.
Jessica Chastain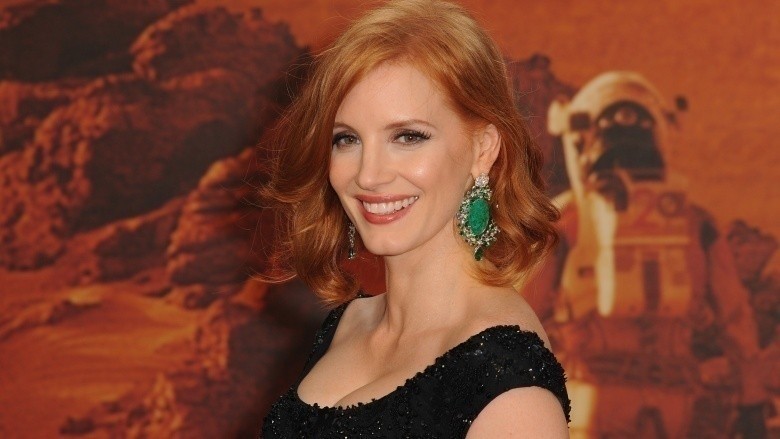 Directed by the inimitable Shane Black, Iron Man 3 was the second highest-grossing domestic movie of 2013. On top of that, it's currently the tenth highest-grossing film of all time (not adjusting for inflation). It's not undeserved: Iron Man 3 has a lot to offer moviegoers, including witty dialogue, a brilliant plot twist, and one of the greatest stunts in Marvel movie history. The only thing it really lacked was Jessica Chastain.
Coming off hits like The Help and Zero Dark Thirty, Chastain was working at a pretty voracious rate and earning approval from fans around the world. So it was only natural that Marvel would reach out to the actress and ask if she wanted a part in their upcoming Iron Man movie. The studio wanted Chastain to play the part of Maya Hansen, a scientist who may or may not be on Tony Stark's side. Unfortunately, Chastain had to pass on the role because she was just too busy. "I know many of you want me to be involved," she wrote on Facebook, "and I'm sorry to disappoint you. Hopefully there'll be another Marvel film in my future."
Of course, it isn't like Chastain's decision hurt her career. The actress has since starred in high-profile films like Interstellar, The Martian, and Crimson Peak. And truthfully, if Chastain had taken the part, she probably wouldn't have been pleased with the actual character. You see, after Chastain turned down the role, it went to Rebecca Hall. The actress was no doubt excited because, originally, Maya Hansen was supposed to be the ultimate villain of the film. Unfortunately, someone up the chain of command ordered Shane Black to make the bad guy a dude…because female action figures supposedly don't sell that well.
Joaquin Phoenix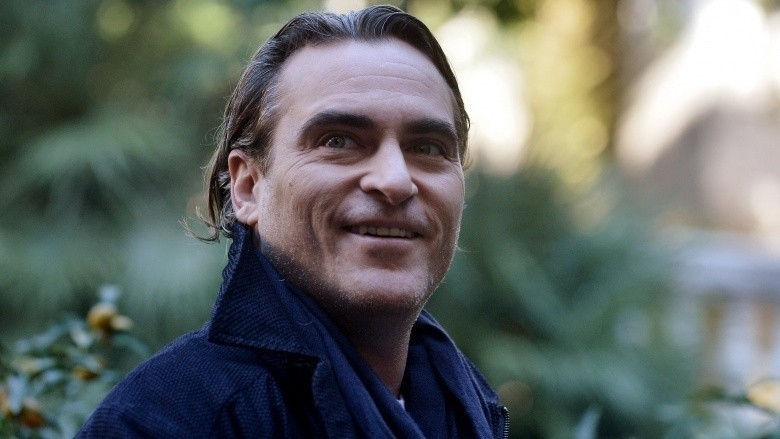 At this point, it seems like every actor in Hollywood has appeared in a superhero movie. Even stars like Tilda Swinton and Robert Redford have popped up in the Marvel Cinematic Universe. However, there are still a few holdouts here and there, including the one and only Joaquin Phoenix. Scroll through his filmography, and you'll notice the man has avoided playing in your standard summer blockbusters, but that isn't because movie studios aren't interested in capturing his particular talents.
When Marvel Studios was preparing to introduce audiences to Doctor Stephen Strange, there were a few names at the top of their list. They were allegedly interested in the likes of Jared Leto and Ryan Gosling, but it seems Phoenix came even closer to landing the gig. The Oscar-nominated star ultimately decided to pass on the Sorcerer Supreme, however: according to Birth.Movies.Death., Phoenix didn't feel he would do well in a studio full of green screens. He just wasn't interested in messing around with all the SFX and crazy reshoots, so he gave the role a thumbs down.
Of course, while studio executives were definitely circling Phoenix, director Scott Derrickson said Benedict Cumberbatch was "the only actor we seriously considered." However, there was a brief bit of time where it seemed like he'd be able to wear the Cloak of Levitation, as he was already signed up to play Hamlet in a London stage production. To accommodate Cumberbatch's schedule, the studio ended up pushing back Doctor Strange's release date.
Emily Blunt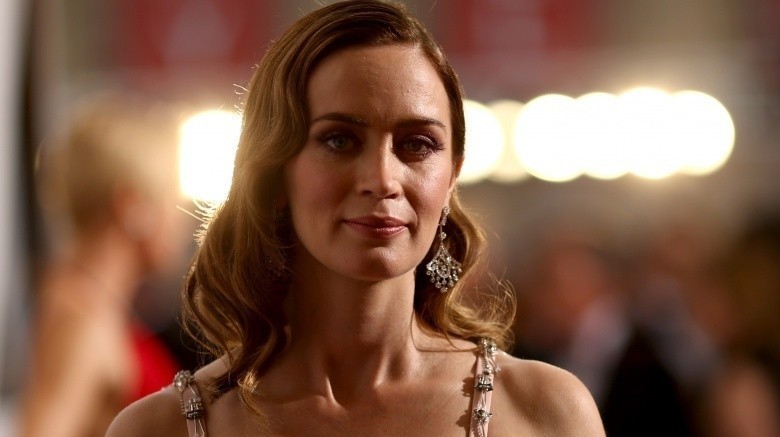 Today, everyone knows Emily Blunt is completely comfortable in the action genre. She battled extraterrestrials in Edge of Tomorrow, took on the cartels in Sicario, and worked her magic in The Huntsman: Winter's War. But Marvel realized Blunt's action star potential long before the rest of us. As Kevin Feige and Jon Favreau prepared to shoot Iron Man 2, they offered the English actress one of the biggest roles in the Marvel Cinematic Universe: Natasha Romanoff, a.k.a. Black Widow.
Unfortunately for Blunt, the timing just didn't work out. She was busy with the Jack Black comedy Gulliver's Travels and had to pass on playing the Russian super spy. However, Marvel really wanted Blunt to join the MCU, and when it came time to film Captain America: The First Avenger, studio executives asked if she'd be interested in playing Steve Rogers's capable love interest, Peggy Carter. Once again, the timing was off, and since Blunt was busy with other projects, the part went to Hayley Atwell.
In a 2012 interview with Vulture, Blunt was asked if she would ever consider doing another superhero movie. The actress explained, "I'm open to any kind of genre if the part is great and fun and different and a challenge in some way." However, she expressed dismay with many of the female roles in blockbuster movies, saying "Usually, the female parts in a superhero film feel thankless: She's the pill girlfriend while the guys are whizzing around saving the world." Let's keep our fingers crossed that Marvel executives get their timing right and give Blunt a superpowered role someday.
Matthew McConaughey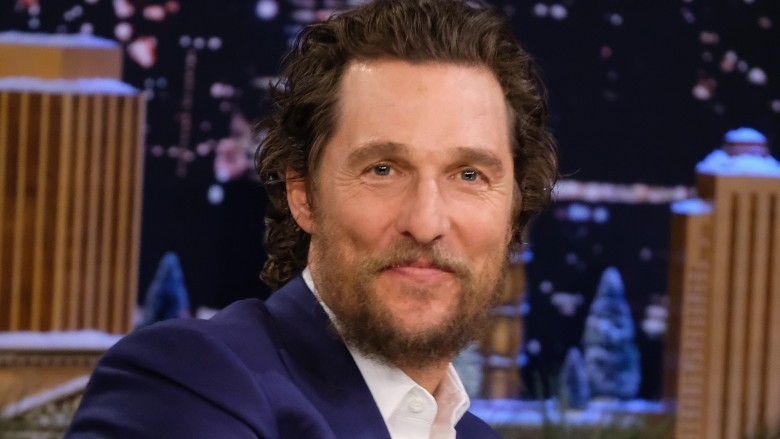 When Guardians of the Galaxy hit theaters in 2014, some were skeptical a movie about talking trees and gun-toting raccoons would do well at the box office—but at the time of this writing, James Gunn's space adventure is the fifth highest-grossing film in the Marvel Cinematic Universe. Even though the film lacked recognizable heroes like Iron Man, Guardians won over fans with charm, humor, and a whole lot of pop songs.
So it's easy to see why the trailer for Guardians of the Galaxy Vol. 2 has over 14 million views on YouTube. People are incredibly psyched for this sci-fi sequel, and it seems like any actor in Hollywood would gladly sign up for a trip to Xandar. For example, both Sylvester Stallone and Kurt Russell will appear alongside Chris Pratt, but despite all the excitement, not every actor is willing to soar off into space with Star-Lord.
In a recent interview with Playboy, Oscar winner Matthew McConaughey said he was offered a role in Vol. 2 but turned it down to appear in adaptation of Stephen King's The Dark Tower. As McConaughey explained, "I like Guardians of the Galaxy, but what I saw was, 'It's successful, and now we've got room to make a colorful part for another big-name actor.' I'd feel like an amendment."
But while the Texan wasn't interested in being shoehorned into a sequel, he was eager to "be the creator, the author of the Man in the Black," The Dark Tower's big baddie. Unfortunately for Marvel fans, McConaughey didn't say which part he was offered in Vol. 2. While most agree he would've played a villain, nobody knows the identity of this mystery character. Still, the Guardians sequel should be plenty of fun even without McConaughey in the film…though it'd be a lot cooler if he'd signed up.