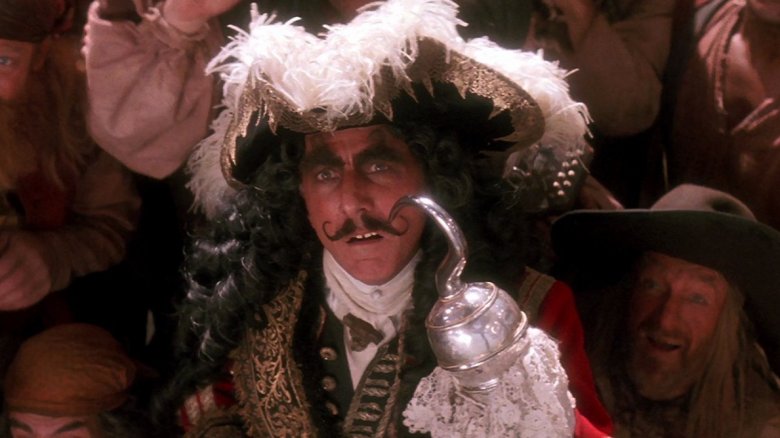 It's hard to believe it's been over 25 years since the release of Hook, the adventurous Steven Spielberg fantasy film about a middle-aged Peter Pan forced to return to Neverland and recover the memories of his former life. This Robin Williams movie wasn't terribly well regarded by critics at the time, but it found new life among kids of all ages after its release on home video, and its cult has only continued to grow over the years. For Hook fans, the movie still holds a place as one of the great family-friendly adventure films of its era—but even if the movie's still as captivating as ever, the members of the cast have changed quite a bit over the years. We rounded up the relevant details—and recent photos of the stars—so without further delay, let's take a look at where the stars of Hook are today, and how their appearances have changed.
Captain Hook – Dustin Hoffman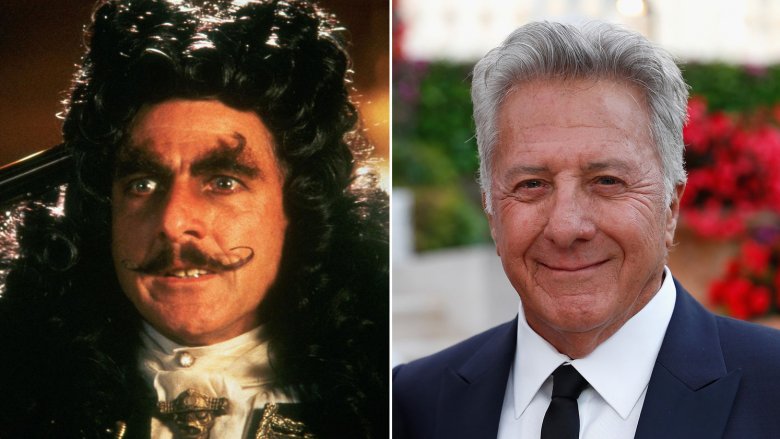 Dustin Hoffman gave a memorable performance as the title character in Hook, who kidnaps Peter's children in order to lure his old nemesis back to Neverland for a final showdown. Since his appearance as Captain Hook, Hoffman has gone on to appear in dozens of films, including Outbreak, Wag the Dog, I Heart Huckabees, Meet the Fockers, and many more. Hoffman also underwent successful treatment for cancer in 2013, a year after he made his directorial debut with Quartet. Most recently, he's appeared in the TV series Medici: Masters of Florence and in the film The Meyerowitz Stories.
Tinkerbell – Julia Roberts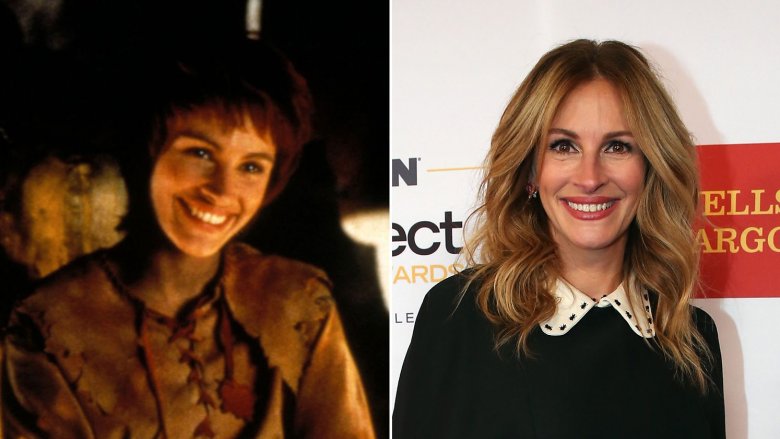 Julia Roberts lit up the screen with her million-dollar smile as Tinkerbell, playing the spunky fairy who helps the middle-aged Peter return to Neverland and recover his memories—as well as his flying and fighting abilities—before confessing her long-unrequited love.
Following her role in Hook, Roberts continued her stellar career, starring in hit films like The Pelican Brief, Runaway Bride, Erin Brockovich, Ocean's Eleven, Mona Lisa Smile, Eat Pray Love, and many more. In November 2017, Roberts will star in Wonder, an adaptation of the hugely popular bestselling book about a boy with facial differences who goes to public school for the first time.
Jack Banning – Charles Korsmo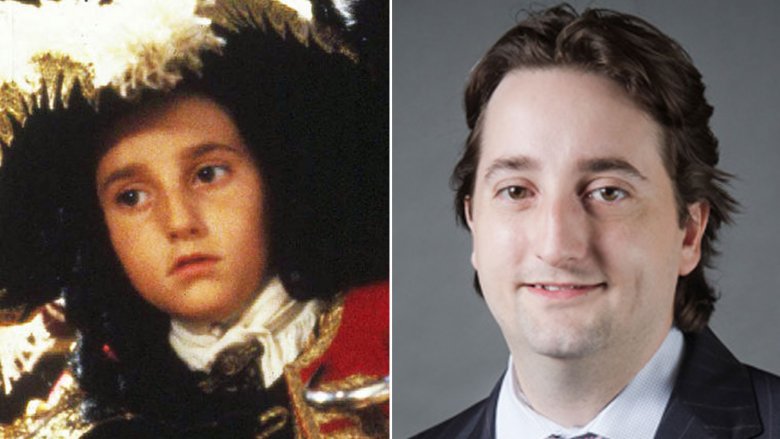 Charles Korsmo played Jack Banning, son of Peter Banning/Peter Pan. After abducting him, Captain Hook sought to play on Jack's sense of anger with his workaholic father's absence. He attempted to bond with the boy, acting like a father figure and even staging a baseball game with his crew and giving Jack a costume like his own. Ultimately, Peter got back his powers and rescued his children, repairing their relationships.
Following Hook, Korsmo essentially retired from acting, appearing in only one more film: 1998's Can't Hardly Wait. That may change soon, however, as Korsmo is slated to appear in an upcoming 2018 film called Chained For Life. Today, Korsmo is a lawyer and associate law professor at Case Western Reserve University in Cleveland, Ohio. He also holds a degree in physics and was nominated by President Obama to serve on Board of Trustees of the Barry Goldwater Scholarship Foundation.
Granny Wendy – Maggie Smith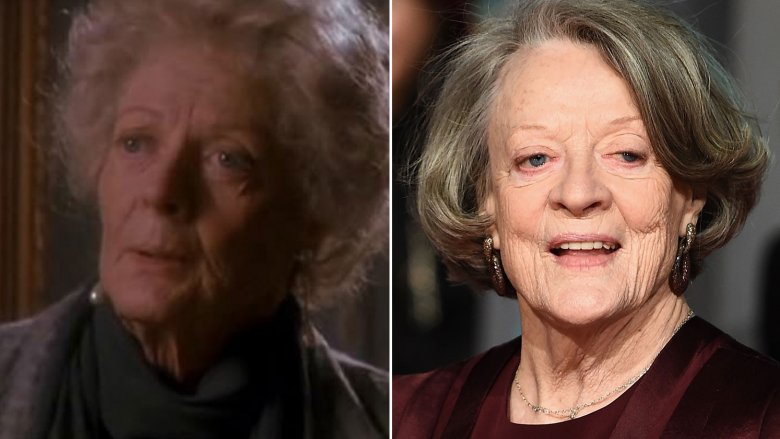 Dame Maggie Smith played "Granny Wendy," the grandmother of Peter's wife, Moira, and secretly Wendy Darling from the traditional Peter Pan tale. After his children are abducted, Wendy admits to Peter that the tales of Neverland are true—and that Peter Banning is actually Peter Pan. He doesn't believe her at first, but he later returns to Neverland with the assistance of Tinkerbell. Gwyneth Paltrow played the young version of Wendy during a flashback scene.
Before and after Hook, Smith has enjoyed a long and extensive career filled with prominent roles, in particular parts in Gosford Park and as Professor Minerva McGonagall in the Harry Potter films. In recent years, Smith also held a starring role in the PBS historical period drama series Downton Abbey.
Moira Banning – Caroline Goodall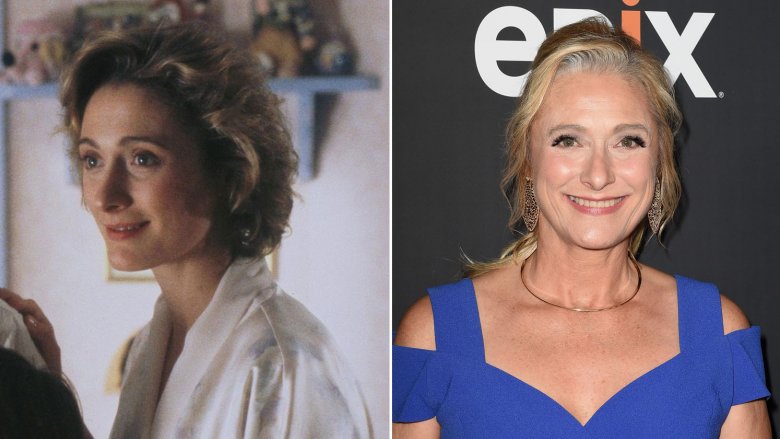 In Hook, Caroline Goodall played Moira Banning, granddaughter to Wendy Darling and wife of Peter Banning—who's actually Peter Pan, though he doesn't remember it at the start of the film. Moira and Peter argue about his work conflicting with his role a father; later, the couple discovers that their two children have been abducted by Captain Hook.
Goodall later landed numerous starring or supporting film and television roles, including projects such as Schindler's List, White Squall, The Princess Diaries, and The Mists of Avalon. She played the Duchess Cecily in the British series The White Queen, a part she recently reprised in the Starz sequel series The White Princess.
Rufio – Dante Basco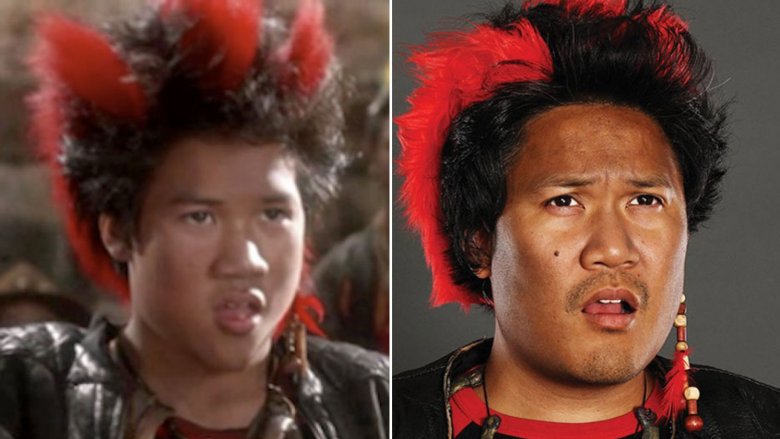 Dante Basco played Rufio in Hook, the Lost Boy with a bad attitude who assumed leadership over the group after Peter Pan went away. When Peter returns to Neverland, Rufio isn't willing to give up his authority at first, but after Peter finally proves he's regained his memories, Rufio willingly gives up his sword—and later fights and dies in the battle with Captain Hook.
Since Hook, Basco has continued to act, focusing on voice work; he's voiced characters in American Dragon: Jake Long, Avatar: The Last Airbender, The Legend of Korra, and many other animated series. He's also added his voice to a number of video games over the years. Basco's slated to appear in three films throughout 2017-'18, including Limelight, Sightings, and Sex.Sound.Silence.
Thud Butt – Raushan Hammond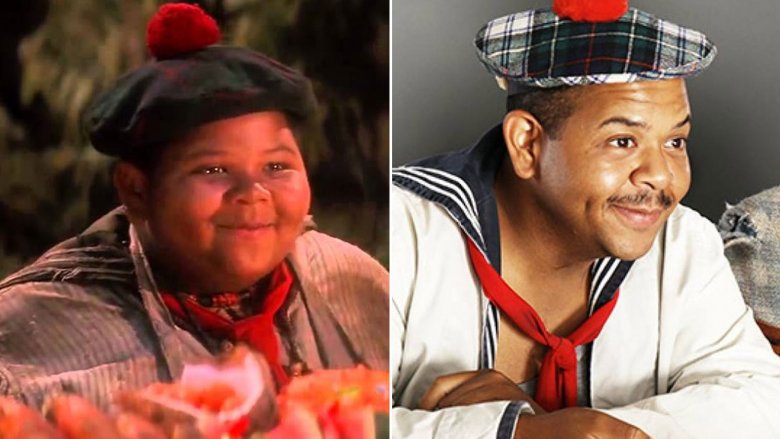 You may remember Raushan Hammond as Thud Butt, the jolly Lost Boy who rolls down some stairs and bowls over several pirates during the battle with Captain Hook. He also gave Peter a bag of marbles, which were actually a former Lost Boy's memories he'd lost. After Peter decides to return to the real world, he leaves Thud Butt in charge of the group. Hammond revealed in an interview after Robin Williams' death that none of the kids actually knew who'd receive a sword until the scene was shot, which made it an extra-special experience. Following Hook, he picked up a few more roles in the 1990s; in 2011, he acted in and directed the film 24 Hours in Las Vegas. Hammond is also a talented musician and magician, and frequently performs his magic show on stages nationwide.
Inspector Good – Phil Collins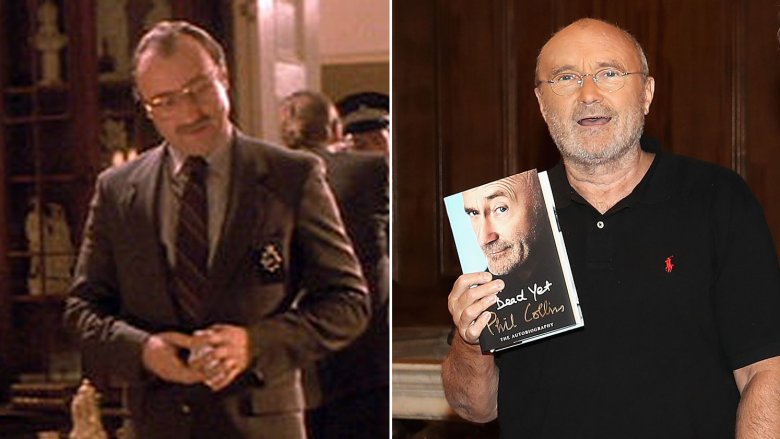 Singer and songwriter Phil Collins had a small role in Hook as Inspector Good, the chief police officer called from Scotland Yard to investigate the disappearance of the Banning children. Since Hook, Collins has had a handful of acting credits in other projects—primarily voice roles. As a member of his band Genesis, Collins was inducted into the Rock and Roll Hall of Fame in 2010. In recent years, Collins has come out of retirement and started to tour again, as well as announcing plans for a new album.
Pockets – Isaiah Robinson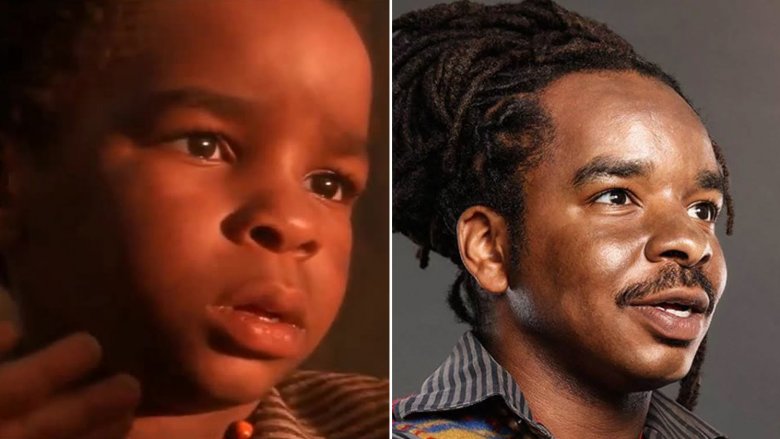 Isaiah Robinson appeared in Hook as "Pockets," one of the Lost Boys Peter encounters in Neverland. In one famous scene, the Lost Boys don't initially believe that the middle-aged man before them is actually Peter Pan; Pockets reaches out to touch his face, finally recognizing him and saying, "Oh, there you are, Peter!"
Following Hook, Robinson booked only one additional acting credit, for a role in the 2005 film Dead at the Box Office. He also works as a singer for the Los Angeles Opera and as a teaching artist with numerous organizations in the Chicago area. In 2016, Robinson reunited with most of the Lost Boys crew for a Hook 25th anniversary photoshoot organized by 22 Vision.
Ace – Jasen Fisher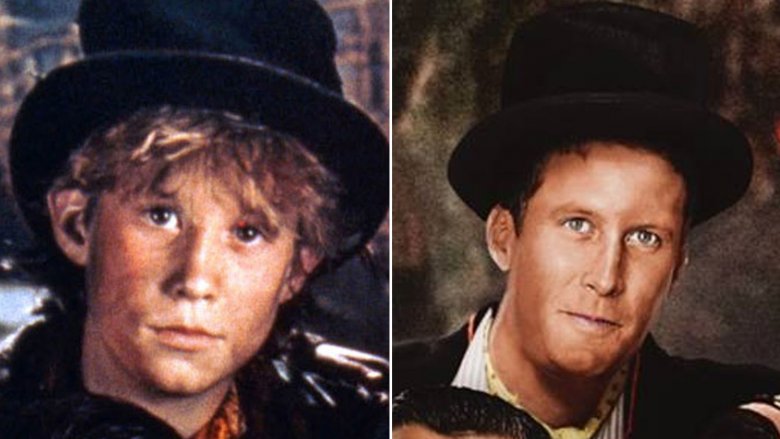 You may remember Jasen Fisher as another one of the Lost Boys in Hook; he played Ace, who wore a raggedy top hat and helped one of his comrades whip Peter Banning back into shape during an exercising scene. Fisher also starred in two other films as a child, Parenthood and The Witches, although his role in Hook marked his last acting credit. Fisher reunited with his Parenthood castmates not long ago and shared that he currently lives in Florida and works as a professional golf caddy. He was also present at the Hook 25th anniversary photoshoot reunion in 2016.
Don't Ask – James Madio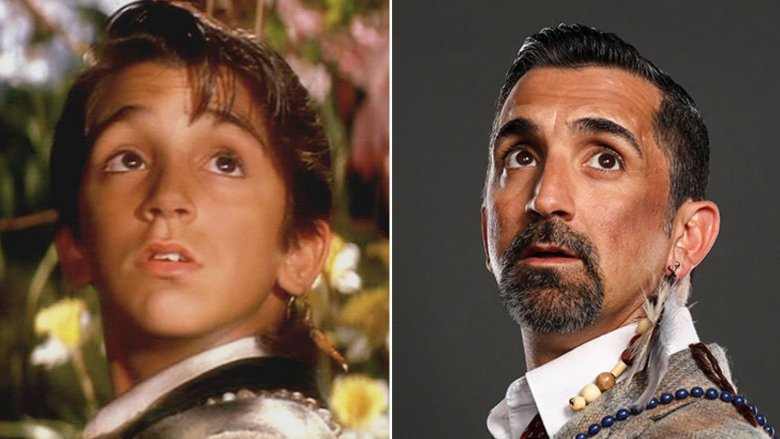 James Madio played "Don't Ask" in Hook, the Lost Boy with a smart mouth, a tweed jacket, and a feathered earring dangling from one ear. Hook marked his first acting role, but Madio never looked back: he's continued to act, appearing in dozens of films and television series since. You may also remember Madio for his role as Technician Fourth Grade Frank Perconte in Band of Brothers. Most recently, Madio appeared in an episode of the police drama Blue Bloods, and he's slated to star in the title role of Pep, a movie about the true story of boxer Willie Pep, who successfully returned to the ring at age 42.
Mr. Smee – Bob Hoskins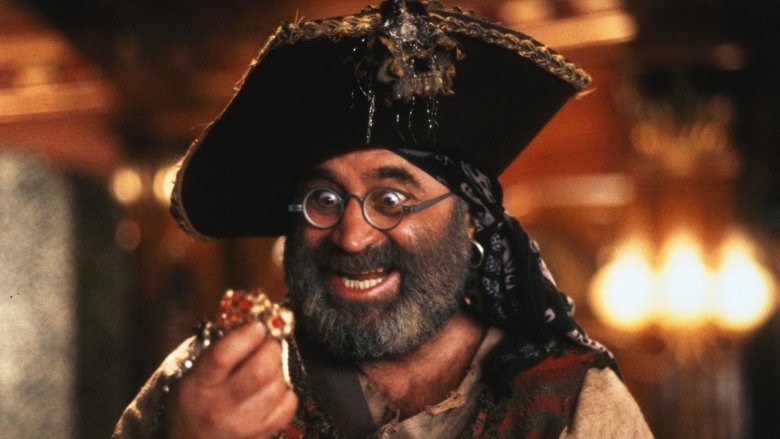 After starring as the tenacious private investigator Eddie Valiant in 1988's Who Framed Roger Rabbit, Bob Hoskins took a backseat role to Dustin Hoffman as Captain Hook's sidekick, Mr. Smee. Hoskins would go on to play many prominent roles over the years, appearing in Nixon, Felicia's Journey, Enemy at the Gates, Mrs Henderson Presents, and Ruby Blue. He also worked on television frequently, starring in the British drama series The Street, a role for which he won an international Emmy. In 2011, Hoskins reprised his role as Smee in the Syfy miniseries Neverland. He retired from acting in 2012 after a Parkinson's diagnosis, and passed away two years later at age 71.
Maggie Banning – Amber Scott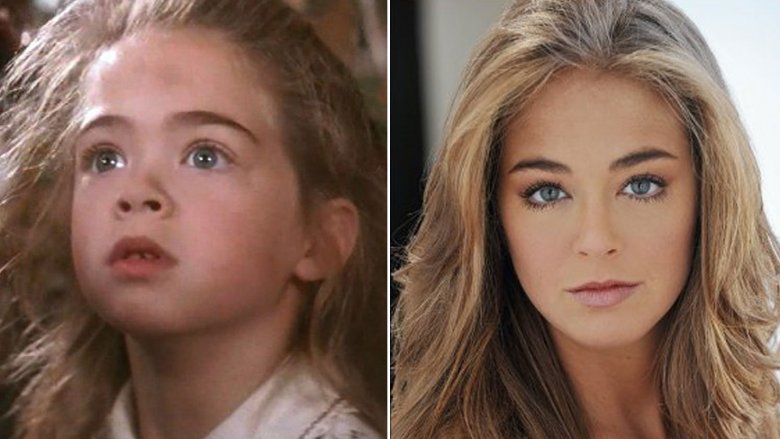 Maggie Banning (Amber Scott) was the adorably precocious daughter of Peter Pan. Kidnapped along with her brother Jack, she was held by Captain Hook, famously telling her captor, "You need a mother very, very badly!" She also sang a song in the movie, "When You're Alone," which was nominated for an Oscar.
Like her onscreen "brother" Charles Korsmo, Scott chose not to pursue an extensive acting career following Hook. She had only one other role, a voice-acting credit for a documentary in 1995. Scott later attended Trinity College in Hartford, Connecticut, where she was a member of the Delta Psi Epsilon sorority and graduated in 2006.
Peter – Robin Williams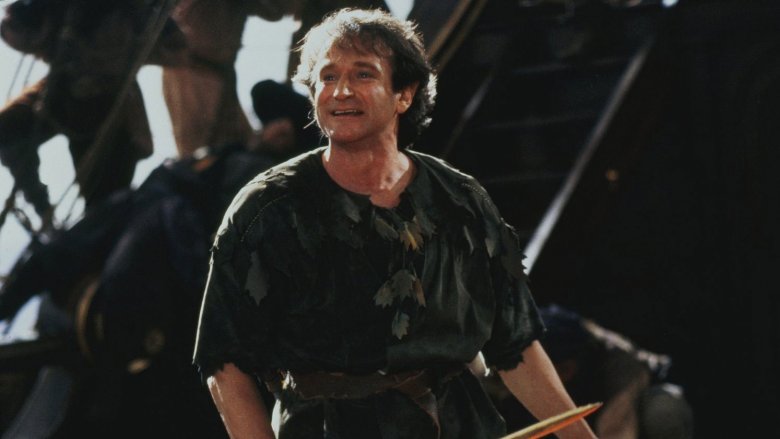 Robin Williams starred in Hook as Peter Banning, a high-powered lawyer who's actually the real Peter Pan—although he's lost all of his memories. After his children are abducted by Captain Hook, Peter must return to Neverland with Tinkerbell in order to save them.
Following his appearance in Hook, Williams would go on to appear in many more hit films, including Good Will Hunting, Mrs. Doubtfire, and The Birdcage, to name a few. Sadly, behind the smiling face he showed to the world, Williams' private life had more than its share of pain; in addition to substance abuse and relationship woes, he struggled with depression, possibly brought on or exacerbated by Lewy body dementia. On August 11, 2014, Williams died by suicide at his home in California.
If you or anyone you know is having suicidal thoughts, please call the National Suicide Prevention Lifeline at 1-800-273-TALK (8255).