Blazing a Trail
The coronavirus lockdown of 2020 "brought the global travel industry to a complete standstill," battering a $9 trillion industry in ways few could have imagined, and it's unlikely it will ever be the same, says Bruce Poon Tip in his recently published "Unlearn: The Year the Earth Stood Still." But the pandemic also created a rare opportunity to reshape global travel and an industry that, long before the pandemic came along, had been grappling with immense challenges tied to overtourism, plastic waste pollution, climate change, and more. Interviews with some of the industry's leading voices show what's happened and what the future may hold.
Open Borders Are Largely Gone for Americans
The world opened up to travelers like never before in recent decades, thanks in large part to countries that did away with the need for visas from foreign visitors. COVID-19 ended that. As National Geographic reported, just a handful of countries are currently open to Americans without restrictions. The "open borders, open destinations, and visa-free travel" that make up the pillars of 21st century global travel aren't likely to return anytime soon, National Geographic says, citing author Elizabeth Becker.
There's Unprecedented Scheduling Flexibility
Despite our limited options, many travel companies have banished change fees and cancellation penalties to entice us to book for when the time is right. "You've seen unprecedented flexibility and terms," says Gabe Saglie, senior communications manager for Travelzoo. "And then there's the elimination of change fees by the airline industry — that was a $3 billion moneymaker every year — as a way to make booking flights feel safer amidst ever-evolving news around the virus and ever-shifting reopening timelines around the world." At Travelzoo, the pivot has included selling travel as fully refundable "vouchers" with long travel windows that go into 2022 and, in some cases, even 2023.
The media could not be loaded, either because the server or network failed or because the format is not supported.
Consumer Needs Have Become the Priority
This model of putting customer needs above all else will be prominent for some time to come. "As we exit this pandemic, consumers will remain in the driver's seat and the travel companies that will flourish will be those that put their customers and their needs first," Saglie says.
Tourists Are Thinking Smaller
Limiting human contact has become a matter of life and death, which will likely continue to affect travel choices for quite some time. "Smaller, secluded, and off-the-beaten-path travel will gain in appeal as a way to stay safe and make the travel experience more individualized, personalized, and unique," Saglie says. "That'll benefit, at least in the short term, remote destinations over big cities, boutique hotels over major chains, and river cruise ships over ocean liners."
Domestic Travel Has Taken the Lead …
In each country surveyed in November by Travelzoo, that country itself was the top destination of choice for 2021 — for the first time ever. "The pandemic forced many of us to travel within our country, our state, or our county," Saglie says. "We've become more accustomed to domestic travel as a safety precaution, but also because it tends to be easier to budget, plan, and control." The pandemic opened many traveler's eyes to the experiences in our own backyards, which "will be a benefit to regional and drive-market destinations that are clever enough to market themselves accordingly," Saglie says.
… So Destinations Are Looking Locally
Businesses adapted quickly to the demand for local travel, creating special experiences and pricing to attract an oft-ignored market right under their noses. "Many businesses are considering how to engage locals through a long-term business model, and destination management organizations are also engaging with communities and residents as primary stakeholders more than ever before," says Jeremy Sampson, chief executive of The Travel Foundation and chair of the Future of Tourism Coalition. "The benefits of doing so will be positive all-around — more resilience for local companies into the future, and a better overall tourism experience for visitors and residents."
Wellness Travel Is Becoming More Important
Who isn't a little stressed out or exhausted by the past year, what with homeschooling, life and-death health threats, job losses, and economic turmoil? That's also influencing travel. "The pandemic has made all of us ready for more wellness and focus on self," Saglie says. "Destinations and vacations that focus on self-betterment — physical, emotional, and spiritual — will continue to grow in appeal and demand."
Multigenerational Travel Sees Renewed Interest
Why travel with strangers on the heels of a global health scare when you could travel with family? "Many of us will feel safer about traveling now if we do it in a pod — in other words, traveling with a small circle of family or like-minded friends we live with or know especially well," Saglie says. "That will lead to a surge in multigenerational travel as a way to not only heighten safety, but also make trips more meaningful and special."
Hotels Are Renting Rooms to Work In
Many hotels have shifted from marketing largely to business travelers to promote "work remote" vacations complete with in-room workspaces, with additional desks for children attending online classes. "Some have added interesting amenities like 'afterwork complimentary happy hour' and 'after-school snacks' to take the edge off — the edge that comes with travel in general, of late," says Amy Draheim, creator of the blog The Traveler's Journey and founder of ABD Creative, an agency that represents travel, hospitality, and lifestyle brands. "In hotels where outlets like on-site restaurants and fitness centers have closed, we've gotten creative with guides to heated parklets nearby and put Pelotons into larger guest rooms to accommodate guests' needs to stay fit and stay safe."
Road Trips Are a Big Deal
Road trips became more popular than ever in 2020 and will likely show staying power at least until vaccinations are implemented fully. A flurry of news reports and studies confirm the popularity of road trips, and two out of three travelers said they intended to take a road trip in the coming months, according to the 29th annual Portrait of American Travelers survey released by MMGY Global.
There's a ton of pent-up wanderlust, and when things get eventually back to normal, travelers won't hold back. The November survey by Travelzoo finds that 66% of its members say they will take a bucket list trip in 2021. "That's revenge travel," Saglie jokes. "People will be making up for the millions of trips lost to COVID in 2020 by not just traveling in 2021 and beyond, but by traveling in a way that's more memorable and more special."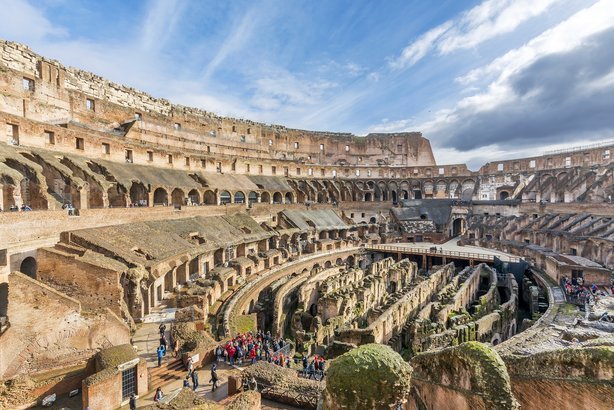 Tourist Sites Will Keep Managing Crowds
Overtourism was the buzzword of 2019, with many places struggling with their own success and travelers experiencing more crowds and queues than ever. "Famous cities like Barcelona and Venice were seeing residents protest in the streets and businesses were worrying about the long-term health and reputational effects of too much growth," Sampson says. Although tourism all but disappeared in many places in 2020, the problem didn't. Many rural communities and public lands got more tourists than ever during the socially distanced summer. Innovations were born from the crisis, though, with many destinations and businesses trying out previously unthinkable crowd control mechanisms such as timed ticketing to enter city centers and even reservation systems. "Businesses are indicating these measures may be around to stay, allowing them to plan resources more wisely and ultimately creating a better experience all around for travelers," Sampson says.
The Travel Industry Leans Green …
Travelers, especially younger ones, have increasingly been telling travel businesses they want evidence of responsible environmental practices. "There was some concern early in the pandemic that this crisis would erase some of the important momentum in this arena, but the opposite seems to be true, with many businesses using this unexpected downtime to get their houses in order and preparing to reduce their carbon footprint as the industry recovers," Sampson says. "This seems to be driven by a combination of heightened consumer awareness related to global and environmental issues and a growing industry recognition that the natural resources on which we depend — such as beaches and green spaces — are at risk."
… And Travelers Will See New Options From It
Once the travel industry has changed around environmental issues, tourists will be choosing destinations and accommodations from a new set of options. "We've encouraged our community to find shared value in sustainable tourism, understanding that how they travel is more important than deciding where to go," says Matt Berna, Intrepid Travel's managing director in North America. That could include "choosing a human-powered adventure, offsetting your carbon emissions on your travels, or choosing a community-based tourism trip."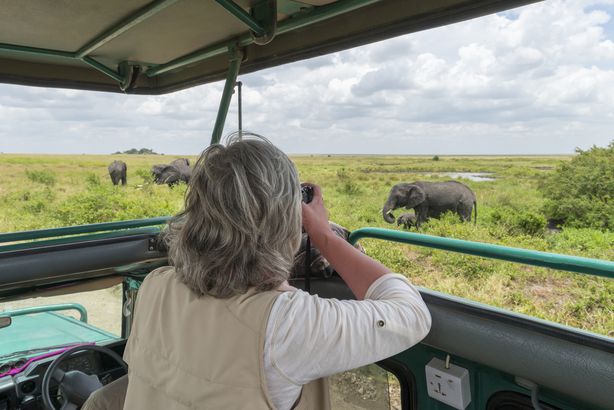 Wildlife Tourism Faces a Rethinking
Bringing tourism to a standstill overnight hurt destinations that relied on wildlife tourism and ecotourism to pay for conservation efforts. "It made clear to destinations that relied on wildlife tourism to fund their conservation efforts that the tourism industry cannot be the sole source of income for such programs," says JoAnna Haugen, founder of Rooted, a site dedicated to sustainable tourism. Like travel companies, some of these destinations are pivoting, and Haugen predicts we will see and hear more about such efforts in 2021 and beyond.
There Will Be More Diversity in Tourism Offerings
The pandemic had a disproportionately big effect on Black, Indigenous, and People of Color just as headlines were being dominated by the murder of George Floyd and the Black Lives Matter movement. Among some industry experts, the combination suggests a move toward incorporating more diversity into travel. There's a "recognition among many travel brands that travel can be used to shed light on diverse voices, and should be used to educate, and even help heal some of the social and environmental injustices in our world," says Jennifer Spatz, founder and CEO of Global Family Travels.
Loss of Tourism Dollars Has Been Crushing …
One of the most heartbreaking impacts of COVID-19: Destinations worldwide that, with the loss of tourism dollars, fell into hunger and poverty. "In 2020, international tourist arrivals are projected to have plunged between 60% and 80%, and tourism spending is not likely to return to pre-crisis levels until 2024. This puts as many as 120 million jobs at risk and 115 million people now face extreme poverty because of COVID-19," says Jessica Blotter, founder of KindTraveler, the first socially conscious hotel booking platform, citing The World Bank.
… Which Could Lead to 'Regenerative Travel'
Expect to hear about "regenerative travel" opportunities that explicitly give tourists a chance to help communities while they sightsee — a chance to repair the "devastating" effects of the pandemic Berna cites, such as export revenues from tourism having fallen by as much as $1.2 trillion in 2020. "Instead of simply thinking about where you'll travel next and that big dream vacation, let's shift the focus to the regenerative ways people must travel — like supporting local communities and human rights through community-based tourism, or getting into a country's heart at a micro level, putting our dollars in locals' hands and businesses — so we can economically, socially, and emotionally empower and support people and the planet," Berna says.