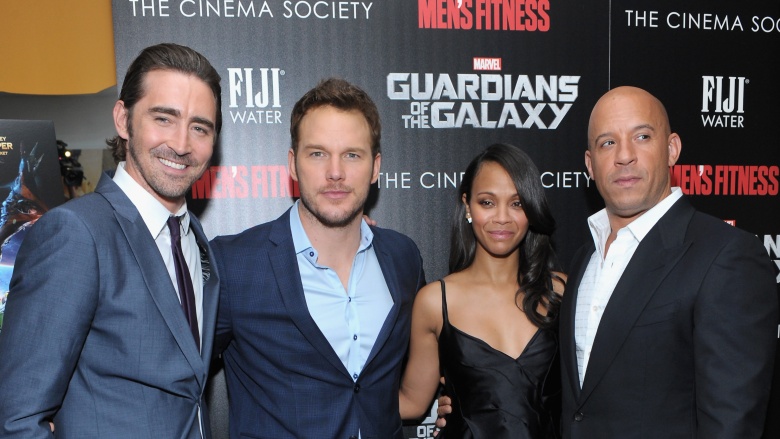 Guardians of the Galaxy was a bit of a dice-roll. James Gunn was hired to direct it, at the time best known for low-budget cult treasures like Super and Slither. And once he did cast it, the movie's success was still not guaranteed, headlined by sitcom stars (Chris Pratt), wrestlers (Dave Bautista), and just the voices of A-list movie stars (Bradley Cooper and Vin Diesel). Gunn clearly went for the most exact, perfect actors in the roles and cared little for other concerns. A lot of names were bandied around during the casting process. Here are some of the people who almost got to guard the galaxy.
Glenn Howerton as Star-Lord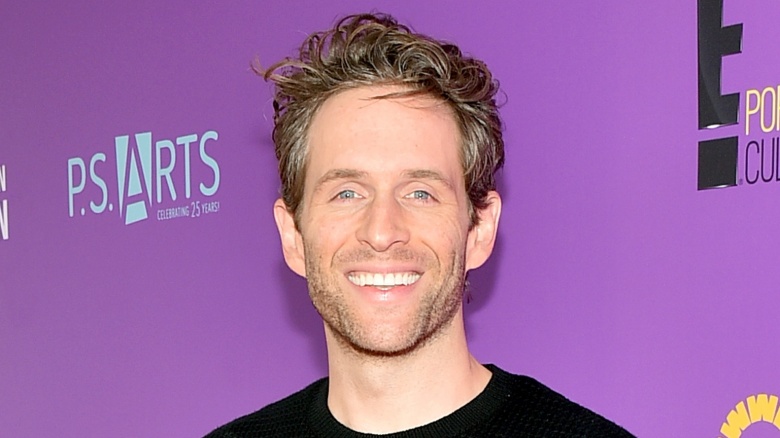 Guardians was way funnier than any other Marvel movie to date, and writer/director James Gunn was apparently set on casting Peter Quill/Star-Lord with an actor that had more experience with comedy than superhero action. And while he says that Chris Pratt proved himself perfect for the part after less than a minute, he continued to see actors interested in the role, just to make sure he was making the right decision. Glenn Howerton, co-creator and co-star of It's Always Sunny in Philadelphia was one of those actors, and he almost snatched the role away from Pratt. Gunn said, "There was a good chance that, if I didn't cast Chris, that I would've cast Glenn Howerton in the role."
John Krasinski as Star-Lord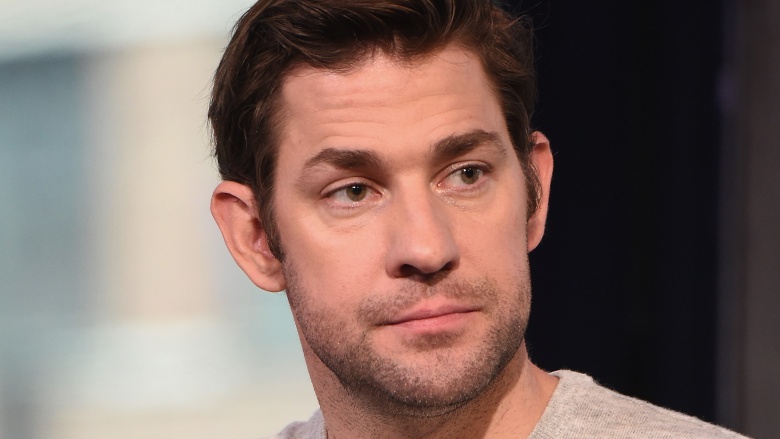 Another likable actor with a comedy pedigree who could have played Star-Lord? John Krasinski of The Office. (He might have had something of an inside track — Jenna Fischer, who played Pam in The Office, was married to Guardians director James Gunn during the early years of The Office, but Fischer and Gunn divorced in 2008.) Krasinski reportedly both auditioned and screen-tested.
Gina Carano as Gamora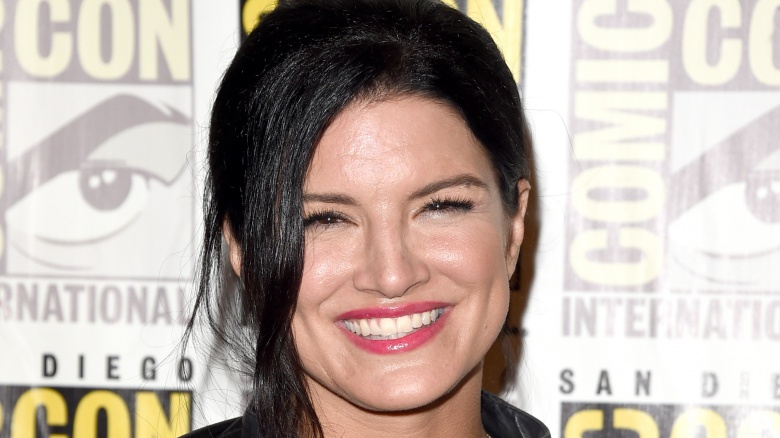 Coming off a very physical role in the 2012 action movie Haywire, former UFC fighter Gina Carano was in contention for the part of Gamora early in the movie's production process — early enough that Gamora didn't even have green skin yet. Guardians probably would have featured a lot more action scenes with Gamora had Carano been cast.
Isaiah Mustafa as Drax the Destroyer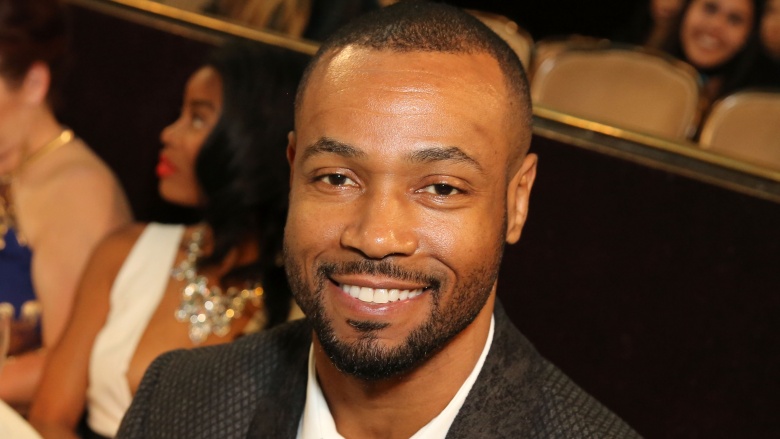 The name may not be familiar, but the actor is — Mustafa is best known as "the Old Spice guy" in a series of ultra-viral TV commercials for the line of men's grooming products. Mustafa was reportedly a finalist for the role, providing the mix of sheer brawn and acting ability the role required. WWE star Dave Bautista ultimately got the role over Mustafa, as well as another contender: relatively unknown Generation Kill star Brian Patrick Wade.
Joseph Gordon-Levitt as Star-Lord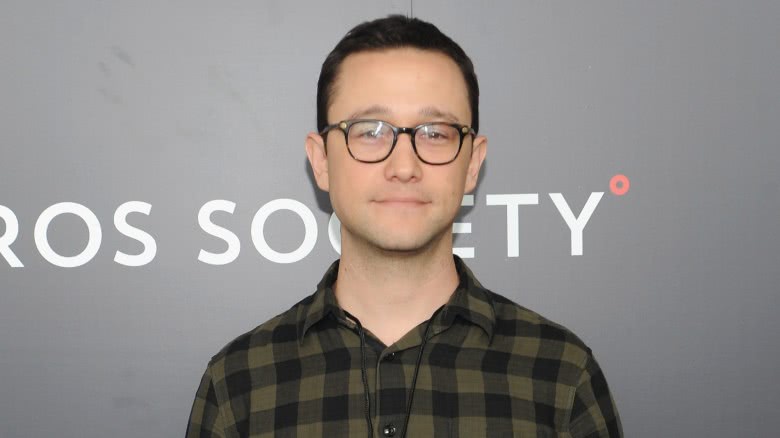 Marvel eyed an A-list name for Star-Lord, with Looper's Joseph Gordon-Levitt reportedly joining the mix late in the casting process (around the same time as he was rumored to potentially be DC's newest Batman). It's unclear how close he came to the part, although shortly after it was reported that he was auditioning, he landed a role in Sin City: A Dame to Kill For, meaning the movie may not have been his big focus at the time.
Jason Momoa as Drax the Destroyer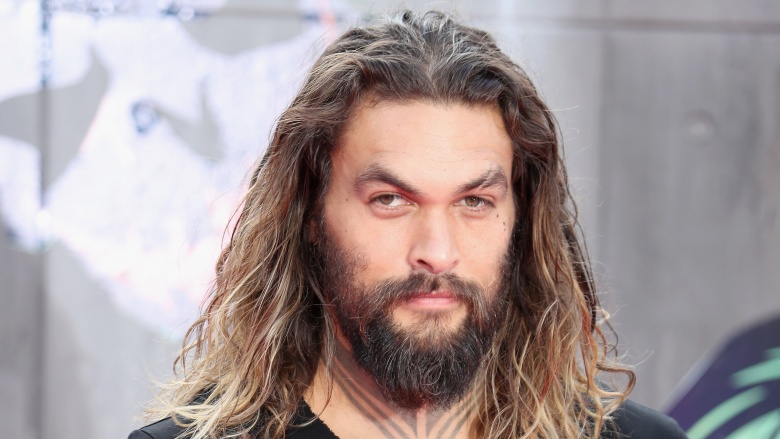 Before that trio vied for Drax, producers of Guardians had almost locked down Jason Momoa, future Aquaman and former Khal Drago on Game of Thrones. Concept art for the character was even made based on Momoa inhabiting the role. Momoa eventually walked away from Guardians because the role he was being offered was so similar to the parts he was used to doing. "It didn't really fit in my time because I've done so many things where I don't say much and I'm colored up and I have my shirt off again," he said. "You want to stretch," he added.
Gal Gadot as Nebula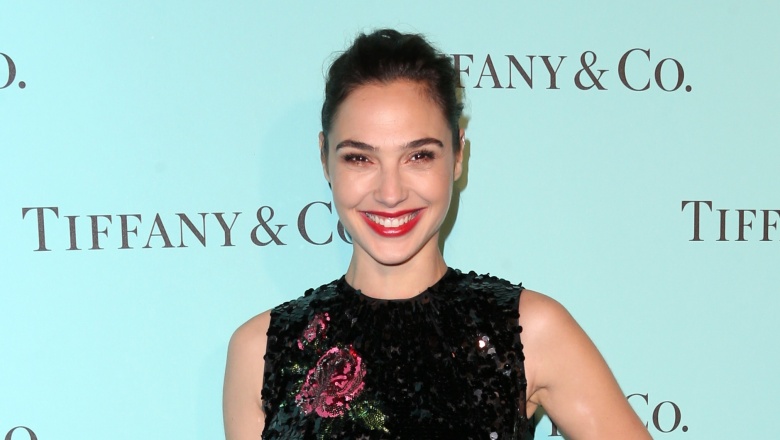 Doctor Who companion Karen Gillan played Nebula in Guardians, requiring her to shave her head and endure hours of blue body paint application. Gal Gadot was also probably in contention for the part. In a 2013 interview, she mentions having an unease about having an offer for a role in which she'd have to "shave my head and they will color me in blue paint." She seems to be talking about Nebula. Had Gadot taken on this role in a Marvel movie, she probably wouldn't have landed the role of Wonder Woman over in the DC movie universe.
Hugh Laurie as Denarian Saal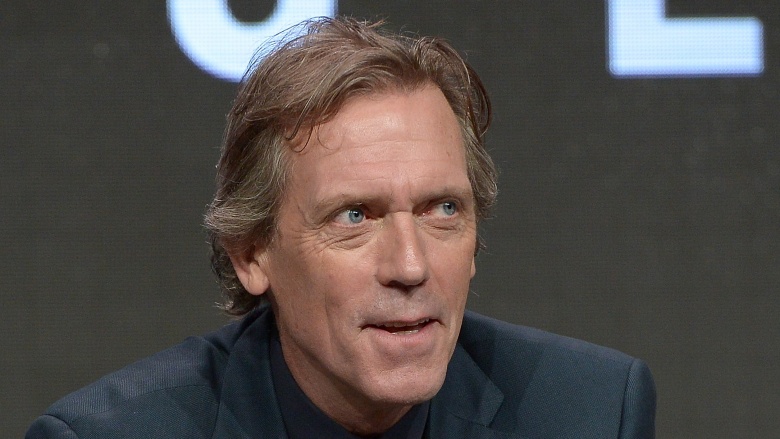 Denarian Saal is the Nova Corps official who works closely with fellow Nova member Rhomann Dey. Both roles were initially conceived as much larger ones, and so producers were interested in casting two well-known actors in the roles. Dey ended up being a larger part, and John C. Reilly was cast. Saal was ultimately a minor role, and Peter Serafinowicz got the part — beating out other, more famous actors that Marvel had once approached, including House star Hugh Laurie.
Adam Sandler (or Jim Carrey) as Rocket Raccoon (or Groot)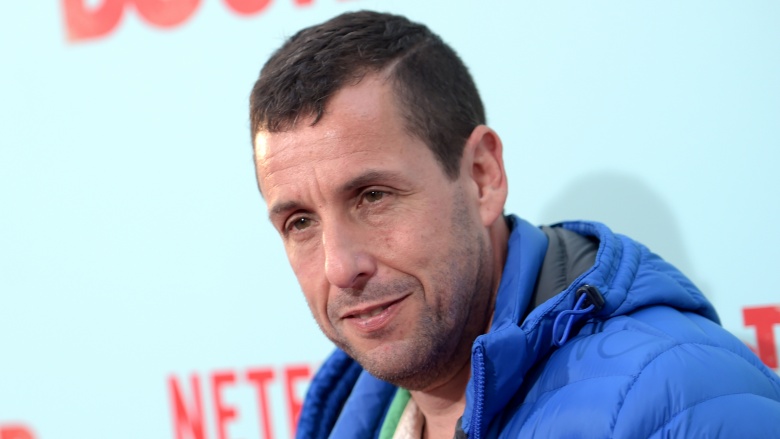 It was made clear that Guardians of the Galaxy would probably have a strong comedic element when rumors started flying in early 2013 that Marvel was interested in hiring a couple of major big-screen comedians to voice Rocket Raccoon and Groot: Adam Sandler and Jim Carrey (who had already starred in superhero movies Batman Forever and Kick-Ass 2). It was never clear who was up for which (or even if either had a go at both parts), or why Adam Sandler was in the running for a comedic role. But whatever the case, it wasn't long before Bradley Cooper and Vin Diesel locked down the respective voice-acting gigs.
Michael Rosenbaum as Star-Lord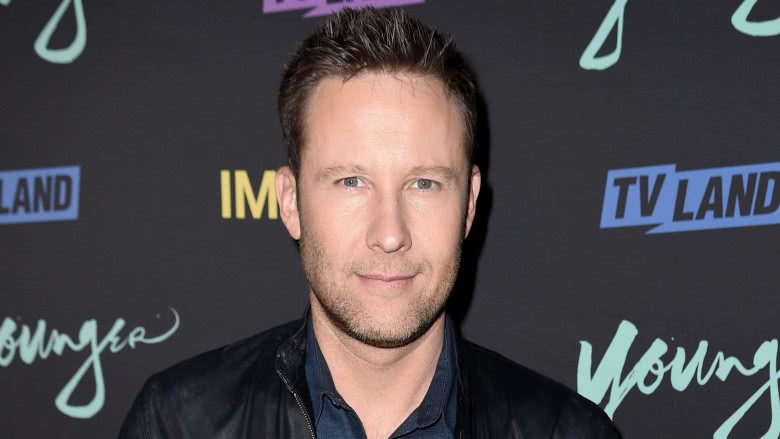 Smallville's villain almost moved over to Marvel for Guardians of the Galaxy. Michael Rosenbaum, who played Lex Luthor on the WB/CW show, revealed on his Twitter in January 2013 that he read for the role of Star-Lord, thanking his "pal," writer/director James Gunn, for the chance to audition. Although Rosenbaum lost out to Chris Pratt for the part, the audition did end up putting him on track to land a mysterious "key role" in the sequel, a part which could potentially become more important in future Guardians movies.
Eddie Redmayne as Star-Lord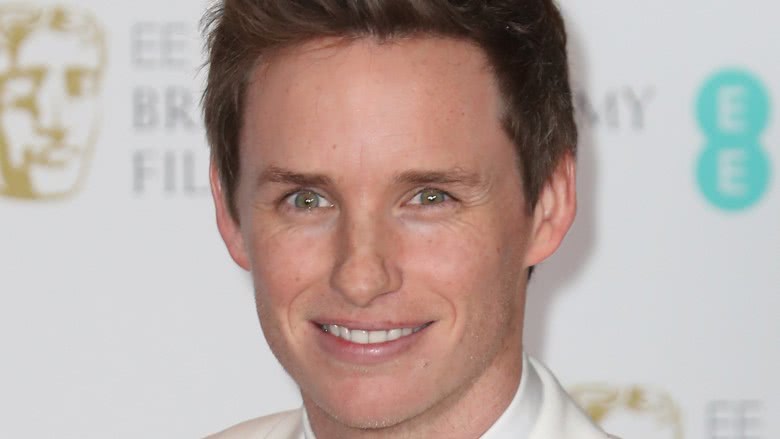 Before he was a wizard, Eddie Redmayne was nearly a superhero. Redmayne's name made a list of actors who were allegedly contracted to audition and screen test for Star-Lord (alongside the likes of Joel Edgerton and Jack Huston). However, when asked, the actor remained mum on rumors that he was being considered for the role, telling MTV News, "There's noise with the internet of things that are true and not true. If I listen to all of it, I'd go slightly insane." Redmayne was, at the time, an up-and-comer also allegedly being considered for the Amazing Spider-Man sequel, so it makes sense that he could have been in contention for the role of Peter Quill, even if he wouldn't say for sure.
Lee Pace as Star-Lord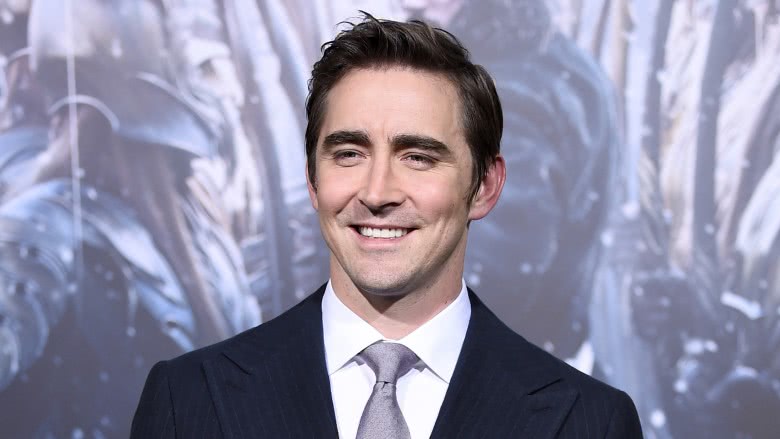 Lee Pace had a role in Guardians of the Galaxy, but it wasn't the one he initially auditioned for. The Pushing Daisies star told MTV News in 2012 that he had been reading up on Star-Lord in preparation for his audition, which was apparently good enough to get him shortlisted for the part. Although Pace called Peter "a lot of fun" and said that he hoped his casting worked out, in the end, the part went to Pratt. However, Pace still clearly impressed Gunn, as he ended up landing the role of Ronan the Accuser.
Jim Sturgess as Star-Lord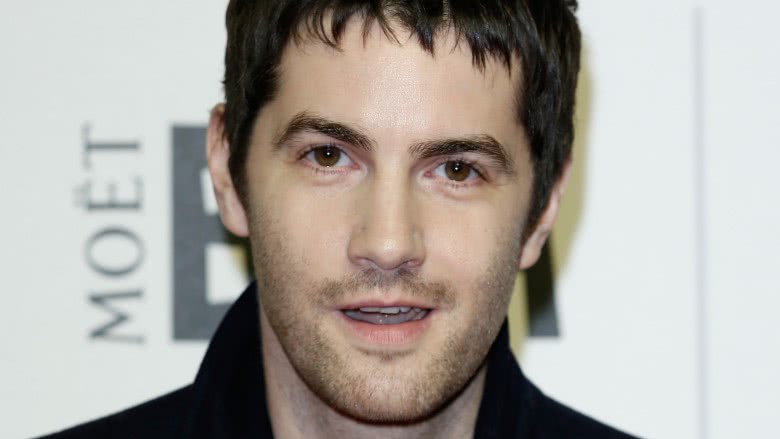 Across the Universe's Jim Sturgess believes he got down to the final two people in his audition for Star-Lord, getting multiple screen tests and even a costume fitting, although he says he is shocked he got that far. "I got way further than I'd ever imagined I possibly could," he told MTV News. "As you get further and further down the line, you start caring about it more and more. The competitiveness in you starts kicking in. But I was amazed I'd gotten as far down the line as I did." Sturgess, who said he was fascinated by the "total fantasy landscape" of the movie and that he loved the character's similarity to Han Solo in Star Wars, probably would have been a great Star-Lord, but it's tough to imagine anyone other than Pratt in the role.
Zachary Levi as Star-Lord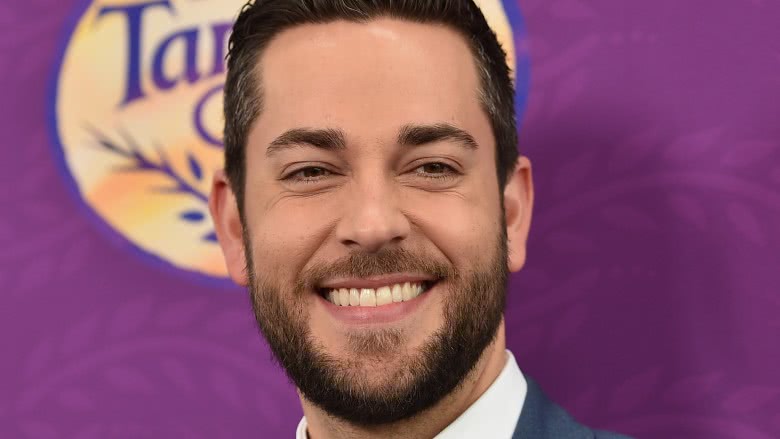 Chuck star Zachary Levi was reportedly also up against Sturgess for Star-Lord, with Variety reporting the studio had narrowed it down to those two in late December 2012. Although it appears that the studio decided to forgo both and pursue Pratt instead, Levi would have been an interesting choice, especially considering that he was already a part of the Marvel universe as Fandral in Thor: The Dark World. It's this part that apparently got Levi an in for Guardians, but the self-professed nerd wasn't able to seal the deal.