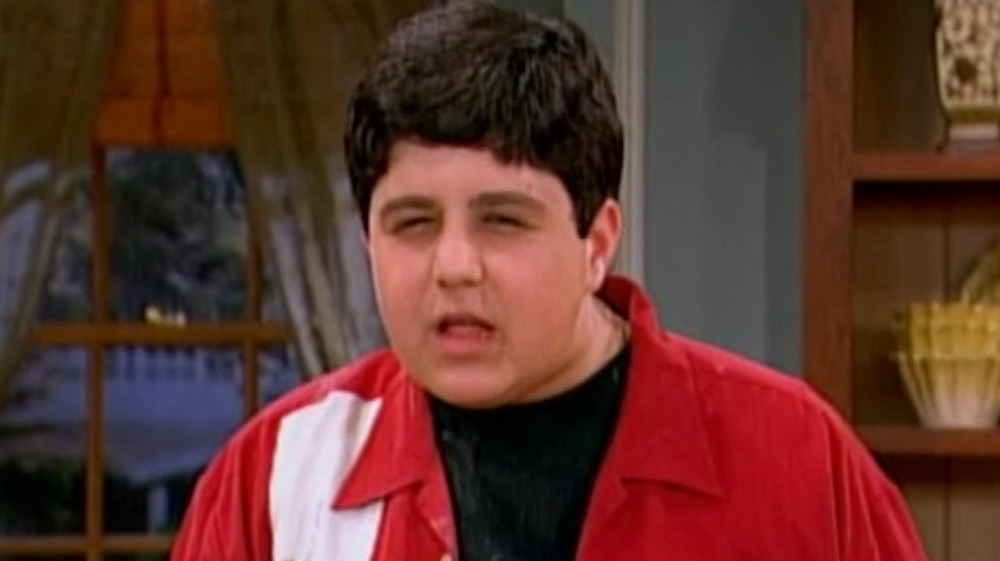 Hollywood certainly seems like an intimidating place to work no matter how old you are, but there's no question that getting started as a kid can be a bit tough. Sure, you get fame, acclaim, and some pretty big paychecks at a young age, but the intense pressure placed on child actors can be difficult at best and destructive at worst.
With that said, there are plenty of stars who got their start when they were young and have managed to avoid the Hollywood craziness, whether they're still acting or have changed careers entirely. While some former child actors are still working in front of the camera, others work in a huge variety of careers, from writers to fashion designers. From sets of famous twins to young television doctors, from pairs of siblings to Disney Channel superstars, here's where all these famous former child actors ended up, and what they're doing today.
Mara Wilson went from acting to writing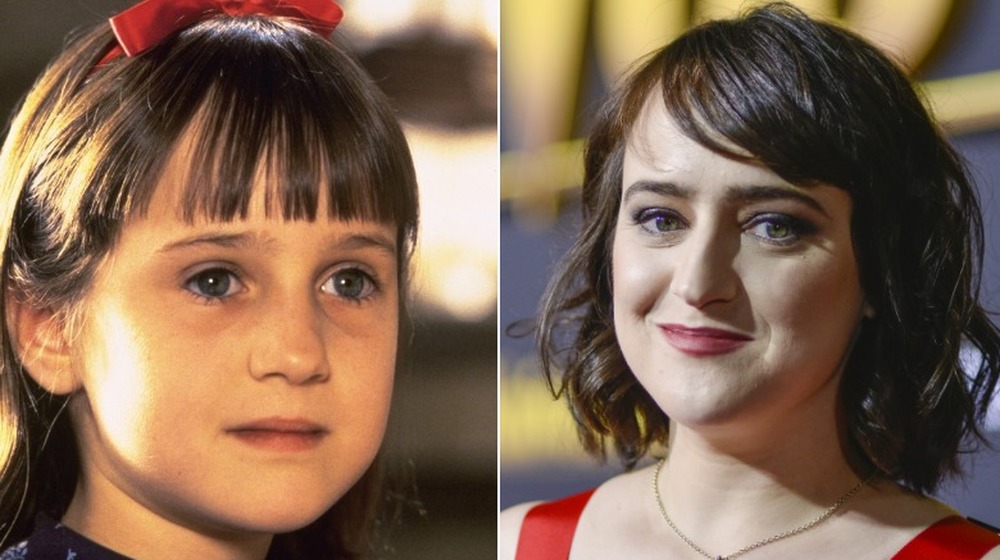 In the early 1990s, one cherubic child star stole hearts across the world: Mara Wilson. After earning fame and acclaim for playing the youngest daughter of Sally Fields and Robin Williams in Mrs. Doubtfire, Wilson appeared in the 1994 remake of the classic film Miracle on 34th Street. However, you probably know her best for her leading role in Matilda, Roald Dahl's classic story of a sweet, well-read girl with amazing powers.
Sadly, a personal tragedy caused Wilson to stop acting when she was younger; while the child star was filming Matilda, her mother passed away due to complications from breast cancer, leaving her grieving. Though her co-stars Danny DeVito and Rhea Perlman were emotional touchstones for the young actress, she stepped away from acting in the years that followed.
Wilson ultimately attended New York University, where she performed a one woman show about her past, and in 2016, she also released a book about her experiences as a child star. According to Wilson herself, her acting days are over, and these days, she focuses exclusively on writing.
Macaulay Culkin has stayed in the public eye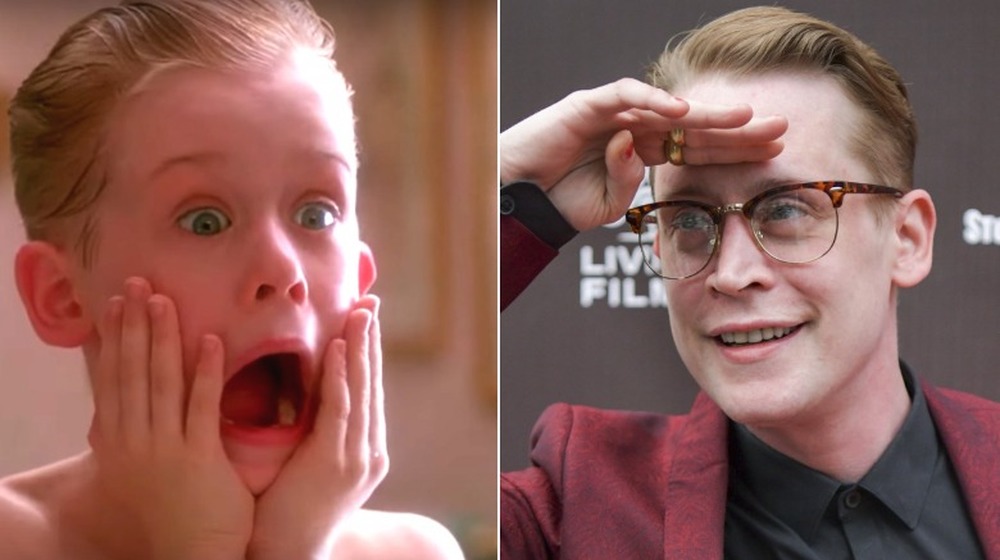 With his huge eyes, endearing attitude, and clear comedic chops, Macaulay Culkin was catapulted to stardom thanks to Chris Columbus' 1990 film Home Alone. Culkin portrayed young Kevin McCallister, left behind when his parents go on a holiday trip. Though Culkin had already appeared in Uncle Buck in 1989 with John Candy, Home Alone was an even bigger success, spawning sequels and making Culkin one of the most famous young actors of his era.
After appearing in 1992's Home Alone 2: Lost in New York, 1994's Richie Rich, and 1991's My Girl, among other films, Culkin took a break from acting to attend school, but before long, he returned, ready to change his image all together with daring, edgy films like Party Monster and Saved!. Despite the fact that Culkin's roles have been relatively small throughout the years, he's certainly stayed in the public eye, from high-profile advertisements lampooning his Home Alone success to his odd Velvet Underground cover band to other comedy ventures. In 2020, Culkin teamed up with Ryan Murphy to appear in future installments of the creator's anthology series, American Horror Story.
Kieran Culkin has found success as an adult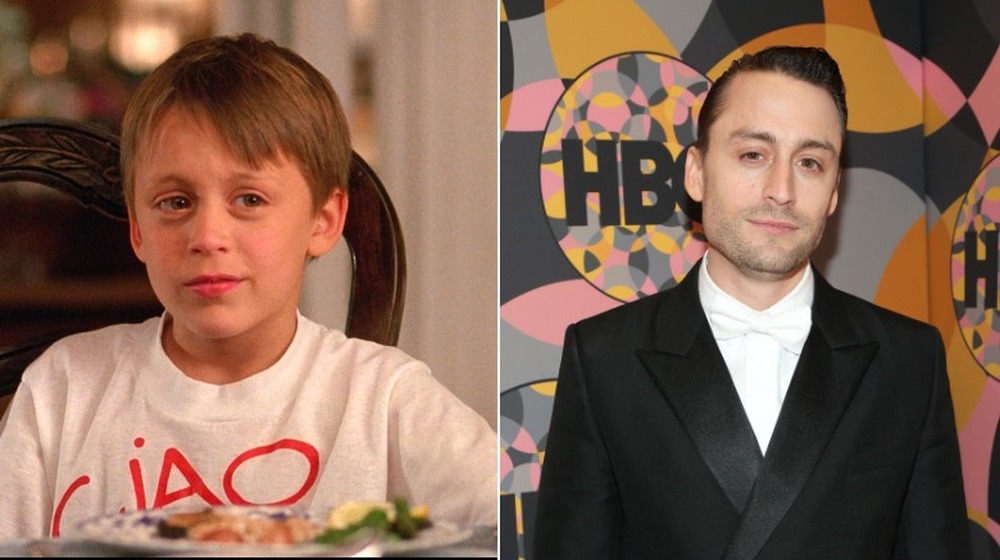 After his big brother Macaulay won over audiences in Home Alone and Uncle Buck, it was time for Kieran Culkin — who appeared alongside Macaulay in both Home Alone movies in a small role — to take center stage. Like his brother, the younger Culkin also began his career as a child actor, working alongside Steve Martin and Diane Keaton as the adorable Matty in 1991's Father of the Bride and 1995's Father of the Bride: Part 2.
Years later, Culkin reprised his role when writer Nancy Meyers penned a COVID-19 inspired third film in the Father of the Bride franchise, where he appeared with the original cast — but by 2020, Culkin was plenty famous in his own right. That same year, Culkin scored an Emmy nomination for his role as the outlandish, boorish Roman Roy on HBO's hit drama Succession, where he is joined by an all-star cast that includes Brian Dennehy and Jeremy Strong to tell the story of the rich, corrupted Roy family. Kieran may be the younger Culkin, but he's certainly achieved plenty of success on his own.
Amandla Stenberg has thrived since The Hunger Games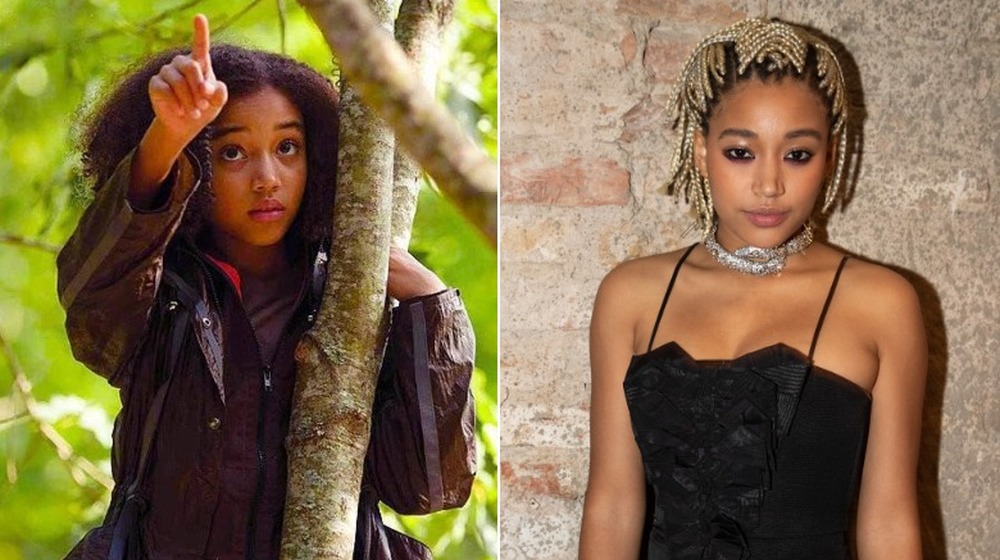 Amandla Stenberg may have made her film debut in 2011 at just 13 years old in the Zoe Saldana-led action flick Colombiana, but most audiences will recognize Stenberg from her breakout role in the first Hunger Games film in 2012. Adapted from Suzanne Collins' book trilogy, the Hunger Games movies imagined a dystopian world where impoverished families must send their children into a demented, horrifying fight to the death every single year. Stenberg plays the tiny yet incredibly smart Rue, who ends up teaming up with Jennifer Lawrence's protagonist, Katniss Everdeen. Though Rue loses the Games and her life, her tragic death spurs Katniss to revolt against a corrupt system.
In the years since The Hunger Games, Stenberg has continued acting; perhaps most notably, Stenberg led a high-profile and acclaimed adaptation of the young adult novel The Hate U Give in 2018 as Starr Carter, who witnesses a police officer kill an unarmed, young Black man. Stenberg has also appeared in television projects like 2013's Sleepy Hollow and 2020's Mr. Eddy, as well as films like 2017's Everything, Everything and 2018's When Hands Touch.
Neil Patrick Harris went from one iconic role to another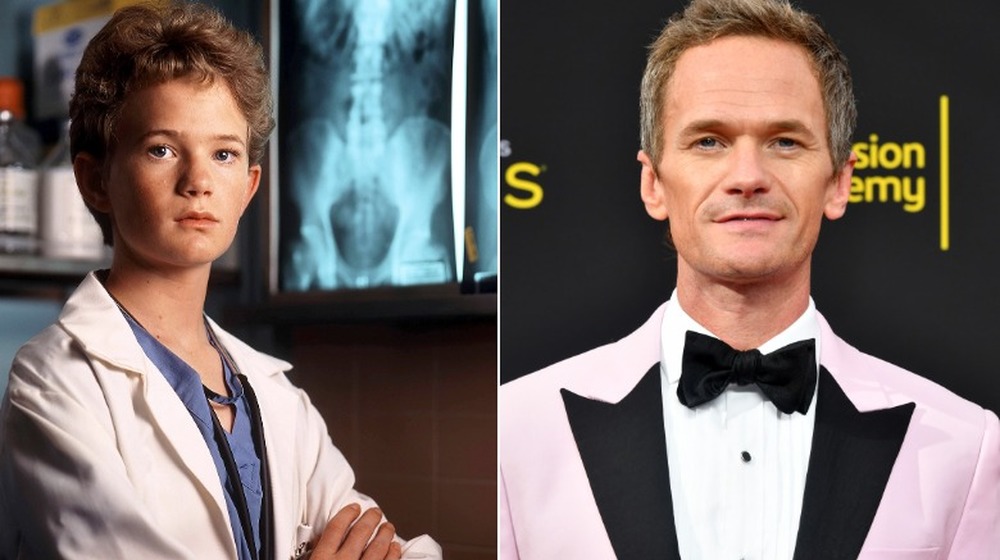 One of the most famous child stars of all time, Neil Patrick Harris earned fame and acclaim as the title character of Doogie Howser, M.D., which began its run in 1989 with Harris as a genius boy doctor who could solve basically any medical mystery. Harris could have easily retired after the success of the show, but instead, he kept working, ultimately becoming one of the most popular television actors of his generation.
After lampooning his own self image in 2004's Harold and Kumar Go to White Castle, Harris took his next big television role. In 2005, Harris joined the cast of CBS' sitcom How I Met Your Mother as the womanizer with a heart of gold, Barney Stinson, for the show's entire nine season run. He's also appeared in shows like Netflix's A Series of Unfortunate Events. From dramatic turns in Gone Girl to his Tony Award-winning run on Broadway in Hedwig and the Angry Inch, Harris, who has two children with his husband David Burtka, has remained one of Hollywood's most beloved and recognizable faces for years. Doogie may have been an iconic role, but clearly, Harris was able to rise above it to create even more memorable performances throughout the years.
Josh Peck and Nickelodeon were a good team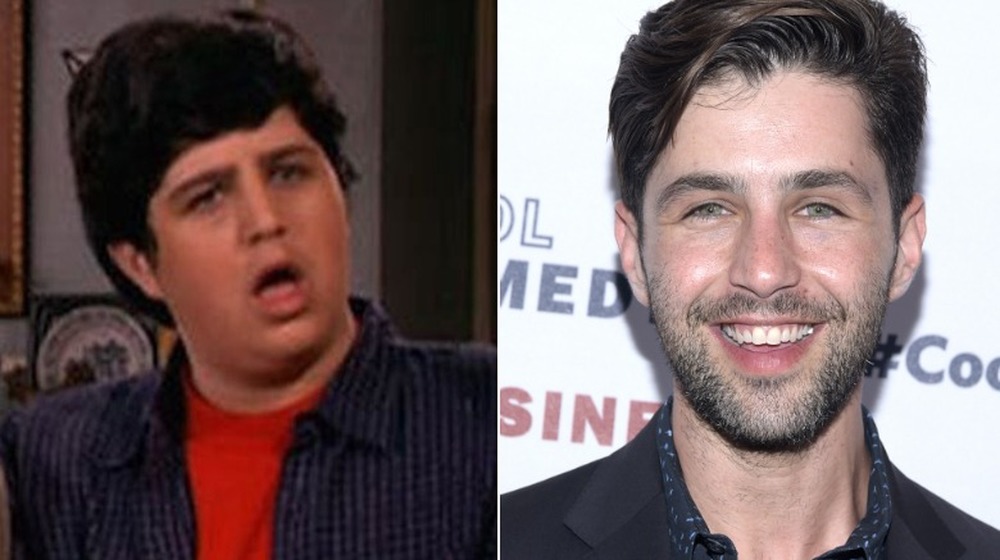 Nickelodeon spawned plenty of young stars during its heyday, thanks to ensemble comedies like All That (which introduced future Saturday Night Live standout Kenan Thompson to the world) and The Amanda Show, the latter of which was led by Amanda Bynes. Though a fair amount of familiar faces popped up on The Amanda Show, including comedian Taran Killam, it also helped launch some careers within the network — and when it came to a young Josh Peck, the series served as a launching pad for his next big project.
After starting out on The Amanda Show, Peck went on to headline Drake & Josh, a Nickelodeon sitcom, alongside Drake Bell, which spawned a few spin-off films and ran for four seasons. Since then, Peck has continued acting; in recent years, he's appeared with John Stamos in shows like Grandfathered and in Fox's short-lived Pitch. Currently, Peck runs his own podcast, "Curious with Josh Peck," and is slated to appear in Disney+'s upcoming Turner & Hooch reboot as Turner himself.
Mary-Kate & Ashley Olsen went fashion forward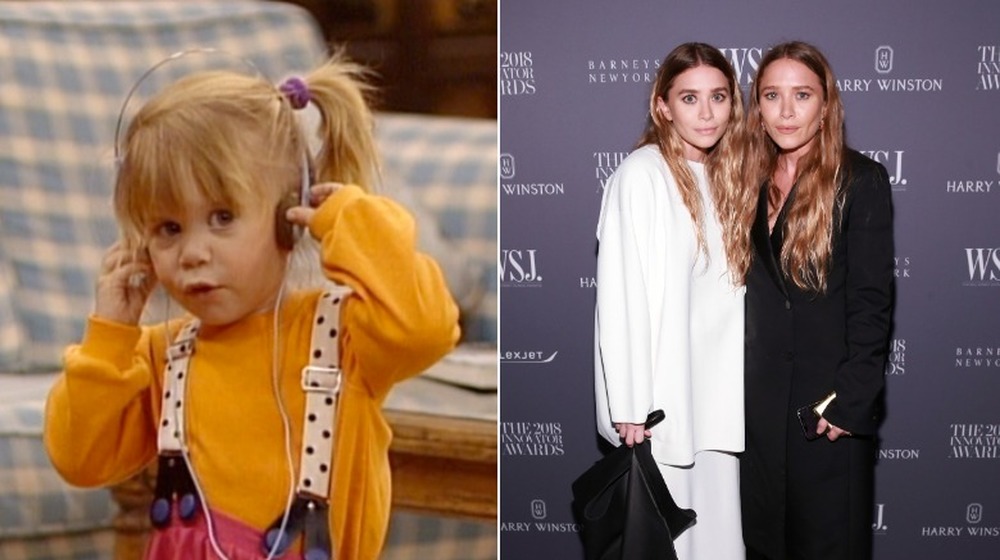 For a certain generation of young girls, their childhoods were defined by two famous twins — Mary-Kate & Ashley Olsen, who rose to prominence as the infant Michelle Tanner on Full House before starring in their own films. After the overwhelming success of Full House, which cast both twins as Michelle at just six months old, the Olsens continued their winning streak, and began appearing in their own movies by the time they were six years old. Between theatrical releases like It Takes Two and New York Minute to direct-to-video films like Passport to Paris – as well as several lines of merchandise for pre-teenagers — the Olsen twins were everywhere for most of the 1990s and 2000s.
However, after 2004, the twins turned eighteen and officially left acting behind — but they've remained relevant throughout the years thanks to their work in the fashion industry. Together, the Olsen twins have created high-end fashion lines that include Elizabeth & James (named for their siblings) and The Row, both of which have proven enormously successful. However, there is one Olsen who's still acting: you may recognize the twins' younger sister, Elizabeth, from her role as Wanda Maximoff in the Marvel Cinematic Universe.
Haley Joel Osment couldn't predict where his career would go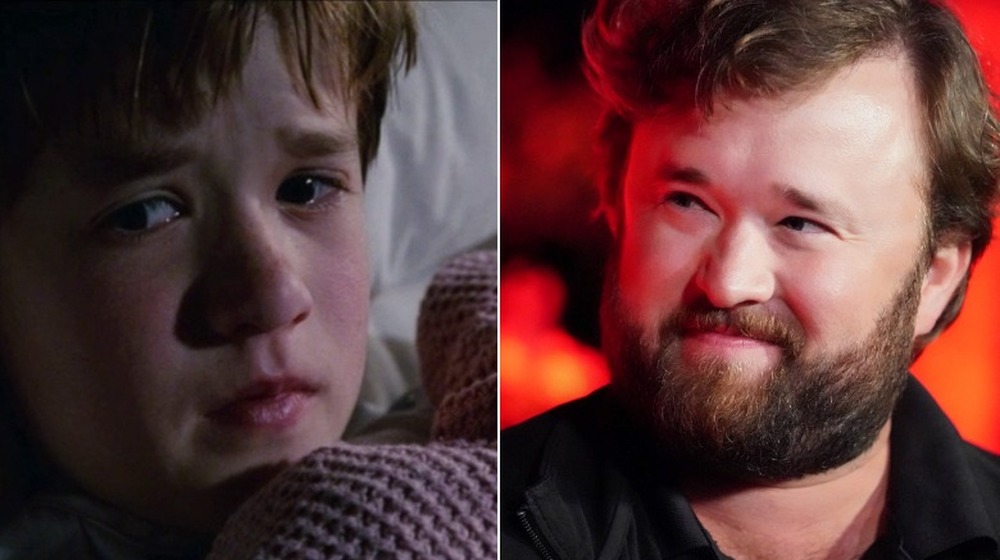 If you watch the 1994 Best Picture winner Forrest Gump closely, you might notice a very young Haley Joel Osment appear as Forrest's (Tom Hanks) son. Just a few years later, Osment would finally score a huge starring role in M. Night Shyamalan's 1999 film The Sixth Sense. As Cole Sear, Osment perfectly portrayed a young boy who can see ghosts that don't know they've already died, and he even earned an Academy Award nomination for his performance. In the years that followed, Osment continued his acting streak with films like Pay It Forward and A.I. Artificial Intelligence, as well as voice appearances in movies like The Hunchback of Notre Dame.
Osment's career has never returned to the heights he reached with The Sixth Sense, but in recent years, the talented actor has shown up in small appearances on popular shows like HBO's Silicon Valley, Amazon's The Boys, and FX's What We Do in the Shadows. To many, Osment is still the little boy who can "see dead people," but he's continued working steadily since his breakout role.
Hilary Duff never quite left Lizzie McGuire behind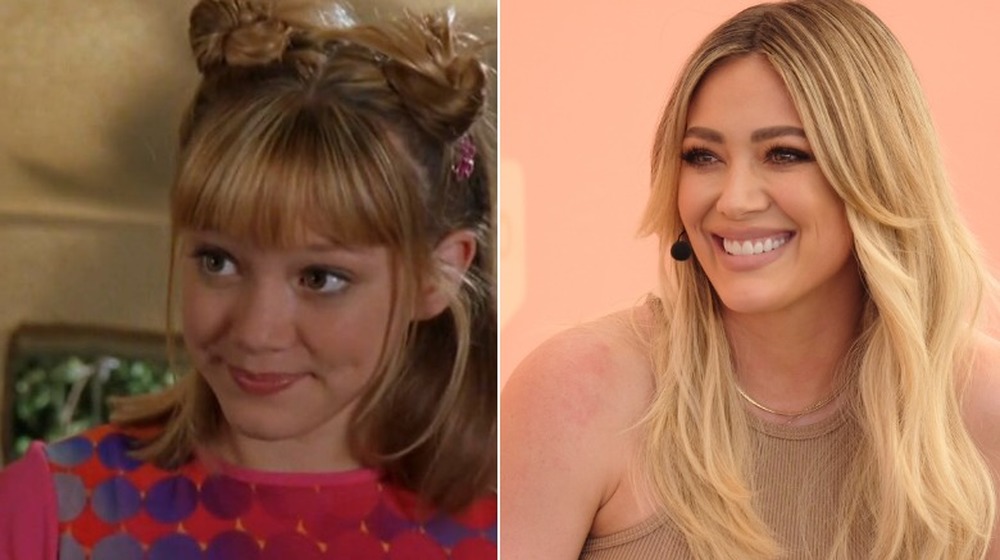 In 2001, Disney Channel viewers found their new favorite series, Lizzie McGuire, which told the story of an average, lovable middle schooler named Lizzie McGuire (Hilary Duff) just trying to get through the seventh grade. Throughout the series' two seasons, Duff won over audiences everywhere with her hilarious yet heartfelt performance as Lizzie, and ultimately, the show proved so successful that it even spawned its own feature film, The Lizzie McGuire Movie, released in 2003.
Duff has never truly left the role of Lizzie behind – though it was canceled in 2020, she was even set to headline a Lizzie McGuire reboot — but she's continued working through the years, both as a musician and an actress. After the success of Lizzie McGuire, Duff appeared in teen fare like 2003's Agent Cody Banks, 2004's A Cinderella Story, and both Cheaper by the Dozen remakes alongside Steve Martin in 2003 and 2005. She also recorded huge albums like 2003's Metamorphosis. Duff has also returned to television as an adult, starring in Darren Star's delightful comedy Younger as publishing executive Kelsey Peters since 2015.
Dylan & Cole Sprouse brewed up different careers as adults
If you're an Adam Sandler fan, you probably remember his silly yet emotional 1999 comedy Big Daddy – and if you do, you definitely remember his adorable adopted on-screen son, Julian. This role was the big screen debut for young twins Dylan & Cole Sprouse, who would go on to work with Sandler again in movies like Eight Crazy Nights and occasionally take on their own roles (Cole appeared briefly on Friends as Ben Geller, while Dylan did not). In 2005, the dynamic duo got their own series, The Suite Life of Zack and Cody, on the Disney Channel. Dylan and Cole played twins Zack and Cody, who live at a luxurious hotel in San Francisco.
After a spin-off and a television movie, the Sprouse twins left their acting careers behind temporarily to attend college. The Sprouses attended New York University from 2011 to 2015; after that, Cole ultimately returned to television as Jughead Jones on the CW's Riverdale in 2018, while Dylan runs the All-Wise Meadery in the Williamsburg neighborhood of Brooklyn.
Anna Chlumsky graduated to success with Veep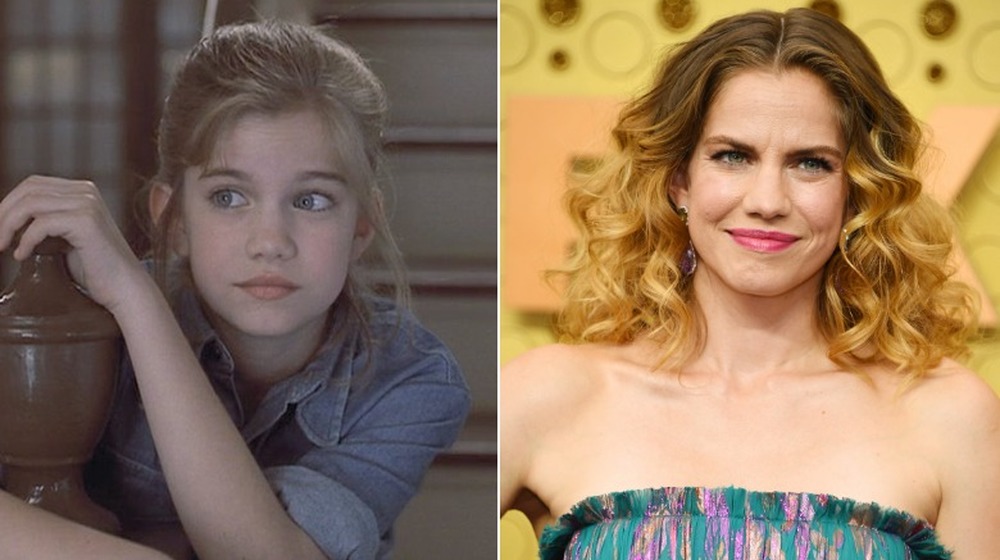 When it comes to childhood tearjerkers, few films loom quite as large as 1991's My Girl. The story of the close friendship between young Vada Sultenfuss — played by Anna Chlumsky — and Thomas J. Sennett (Macaulay Culkin), My Girl has one of the most tragic endings in cinematic history, thanks in large part to the emotional central performances by Chlumsky and Culkin.
After appearing in 1994's My Girl 2 without Culkin, Chlumsky took a significant break from acting and attended the University of Chicago, ultimately graduating with a degree in international studies in 2002. However, Chlumsky still wanted to act, and after training at New York City's Atlantic Acting School, she booked the role of a lifetime as Amy Brookheimer on HBO's biting political satire Veep.
Alongside Julia Louis-Dreyfus, Tony Hale, and a whole host of other talented comedians, Chlumsky shined as the uptight, eternally stressed Amy, and earned six Emmy nods for her supporting role. If you were a fan of My Girl as a child and haven't caught Veep yet, it might be shocking to see little Vada display such a foul mouth, but there's no denying that Chlumsky's performance on Veep is a comedic tour de force.
Jonathan Lipnicki has continued to show us his talent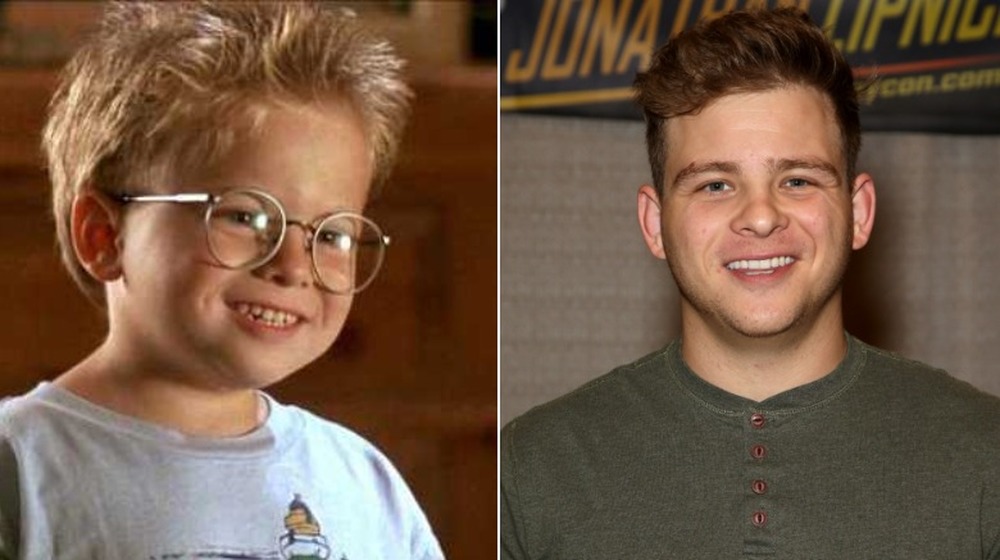 When it comes to instantly recognizable child stars, few faces are as familiar as Jonathan Lipnicki, who cornered the market on portrayals of precocious children in the 1990s and 2000s. In 1996, Lipnicki earned instant fame and acclaim alongside Tom Cruise and Renée Zellweger in the smash hit Jerry Maguire, and from there, he went on to pop up in movies like 1998's Dr. Dolittle, 1999's Stuart Little and its 2002 sequel, 2000's The Little Vampire, and 2002's Like Mike.
In the years since his childhood success, Lipnicki has appeared in a string of independent films like 2012's For the Love of Money, 2017's Limelight, and 2018's Andover. He's also appeared on a few television programs, including competition and reality shows like Drop the Mic, a celebrity edition of Worst Cooks in America, and Celebs Go Dating. Though Lipnicki hasn't had a commercial success quite as huge as Jerry Maguire, he's still working plenty.
Dakota Fanning has stayed in demand from the start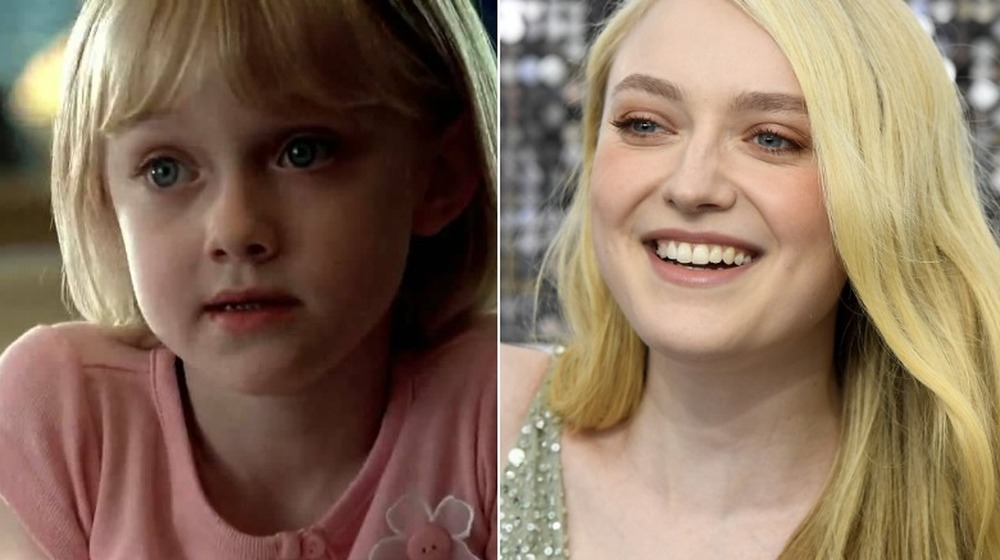 Before her breakout role, Dakota Fanning appeared in small roles in commercials and on shows like E.R., but it was her starring role in the 2001 drama I Am Sam alongside Sean Penn that really put Fanning on the map. From there, Fanning became one of the most in-demand young actresses around, appearing in everything from romantic comedies like 2003's Uptown Girls to sci-fi blockbusters like War of the Worlds to fantasy fare like the Twilight Saga.
Fanning has never stopped working for a second, and her talented younger sister Elle (Somewhere, The Great) has joined her in Hollywood, carving out a place for herself as well. As for the elder Fanning, her recent high-profile roles include a cameo in 2018's Ocean's 8, a scene-stealing turn in 2019's Once Upon a Time in Hollywood…, and a leading role on the television series The Alienist. Clearly, Fanning navigated her years as a child star well, and moviegoers should expect many more great performances from her for years to come.