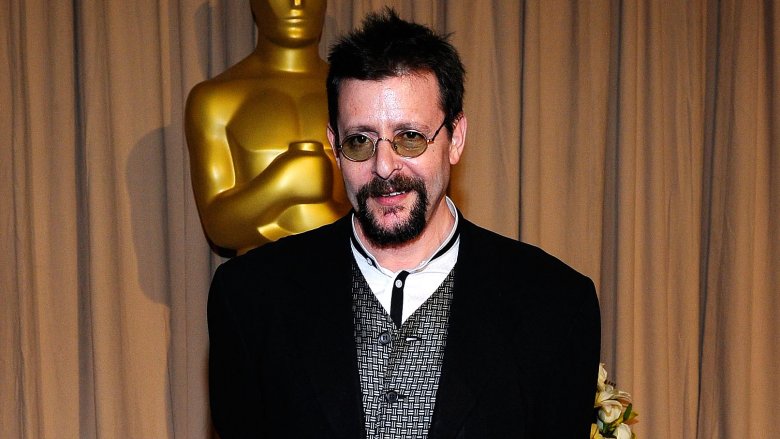 When you think of classic, seminal teen movies, your mind likely goes right to several films from the John Hughes collection, including favorites like Sixteen Candles, Pretty in Pink, and of course, The Breakfast Club. With razor-sharp scripts and unique yet incredibly relatable approaches to both the teenage and young adult experiences, these coming-of-age films felt like awakenings for their young audiences, and The Breakfast Club has found a new life in the decades since its release, with remastered screenings for its anniversaries and a place in the Library of Congress' National Film Registry.
The Breakfast Club made stars out of its young cast, and teenagers across the country particularly fell in love with the film's "criminal" and resident bad boy John Bender, played by then 26-year-old actor Judd Nelson. Since the film, you might think Nelson has fallen off the radar, but he has been keeping plenty busy with stage, film, and television appearances since his Brat Pack glory days. Here's what he's been up to throughout the years.
His early movies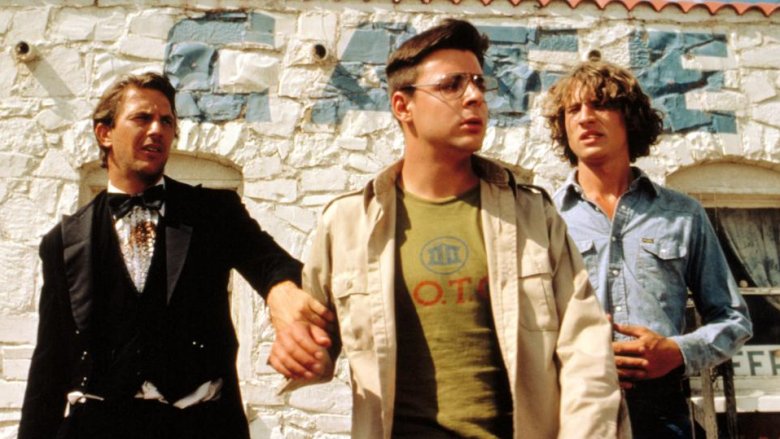 Though Nelson initially enrolled at Pennsylvania's Haverford College, he left during his sophomore year to pursue acting full time, and moved to New York to study at the prestigious Stella Adler acting conservatory. Many audiences might think that Nelson's first film appearance was in The Breakfast Club, but before that, he appeared in three films: Rock 'n' Roll Hotel, Making the Grade, and Fandango.
Though Rock 'n' Roll Hotel has largely been lost to time thanks to an enormous number of odd factors, some '80s moviegoers may recognize Nelson from the second two titles. 1984's Making the Grade featured Nelson alongside Dana Olsen and Andrew Dice Clay, playing a small-time con artist who must impersonate a rich prep-school kid (Olsen) to earn $10,000. Nelson followed that with Fandango in 1985, where he played a nerdy member of a clique called the Groovers, joining a cast that included Sam Robards and Kevin Costner (in his first starring role). The film, which focused on the Groovers taking one last trip before they graduate college during the Vietnam War, failed at the box office (though it has gained popularity in years since). Though Nelson had not yet found much success in the film world, he had a few credits to his name, and both Making the Grade and Fandango set him up perfectly for his next project.
The Brat Pack films
Judd Nelson's big breakthrough came in 1985 with writer/director John Hughes' The Breakfast Club, which has since become one of the most famous teen movies of all time. With a core cast of just five actors — Molly Ringwald, Ally Sheedy, Anthony Michael Hall, Emilio Estevez, and Nelson — as high school students stuck in detention on a Saturday, the film explored themes of identity, acceptance, belonging, and unlikely relationships. The movie was a smash, making instant stars out of each of the five main actors (though Nelson was nearly fired for being a little too "Method" with Molly Ringwald, whose "princess" character he was supposed to torment). He rejoined many of his cast members in Joel Schumacher's St. Elmo's Fire, a film about recent Georgetown University graduates, which added Demi Moore and Rob Lowe to a cast that also included Sheedy and Estevez.
The stars of these films became so immediately notorious that New York magazine reporter David Blum, after seeing some of the young actors get mobbed in public, coined the term "the Brat Pack." None of the actors, including Nelson, liked the label, but the term, inspired by Sinatra's "Rat Pack," stuck for years to come, and remains associated with many of them today.
The post-Brat Pack era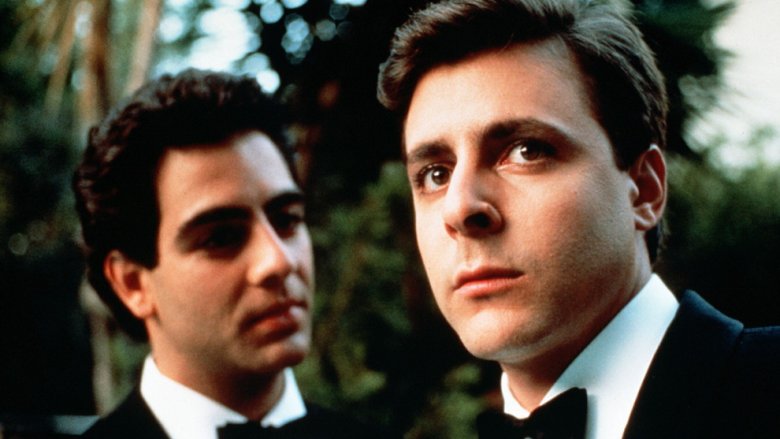 Even though Nelson never officially returned to the Brat Pack, throughout his next series of film and television appearances, he would occasionally reunite with some of his former co-stars as they all began their transition from teen heartthrobs to adult actors. In 1986, Nelson lent his voice as Hot Rod/Rodimus Prime to the cartoon Transformers: The Movie, adapting the popular children's TV series based on the toy line, which has since become a cult classic despite a poor box office performance.
After re-teaming with fellow Brat Packer Ally Sheedy in the 1986 revenge drama Blue City, Nelson took a different approach, appearing in Bill Couturié's Dear America: Letters Home from Vietnam, a documentary where actors read correspondences from the war. The film was unanimously praised by critics. Continuing on this prestige track, he starred in the two-part NBC TV movie Billionaire Boys Club, about a group of men convicted of murder, and even earned a Golden Globe nomination for his leading role. Ultimately, he finished out the 1980s, a decade that kept him plenty busy, with a few other film appearances, including the crime thriller Relentless and the road trip film Never on Tuesday, which also featured Emilio Estevez.
Stage work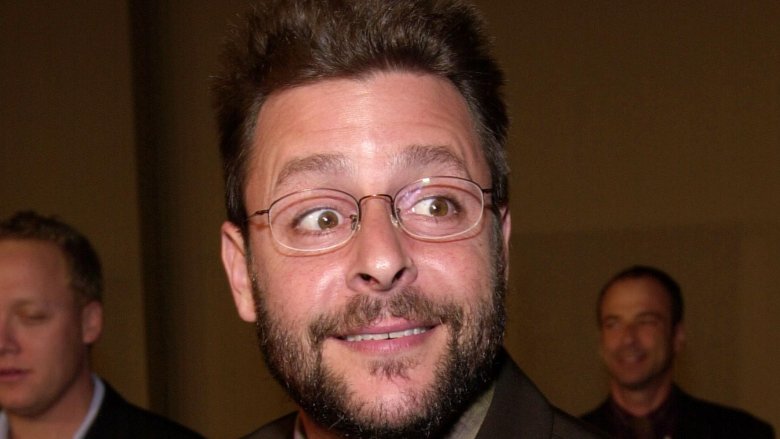 Not content to simply work in film and television, Nelson honed his acting chops on the stage for the first time in a 1988 production of Chekhov's famous familial play The Seagull, playing the leading male role of Konstantin. The production, which was directed by Charles Marowitz and premiered at the Los Angeles Theater Center, was met with praise, with critics particularly hailing Nelson's performance.
Nelson's second stage outing was a leading role in Carnal Knowledge by Jules Feiffer, which ran both in Chicago and off-Broadway in New York. Paired with fellow teen movie star Jon Cryer and television actress Justine Bateman, the 1990 production was met with middling reviews, with some critics complaining that Nelson leaned into the script's more simplistic elements rather than finding new ground. However, with one theatrical success under his belt, Nelson proved that he could move beyond the Brat Pack, no matter the medium.
His busy '90s career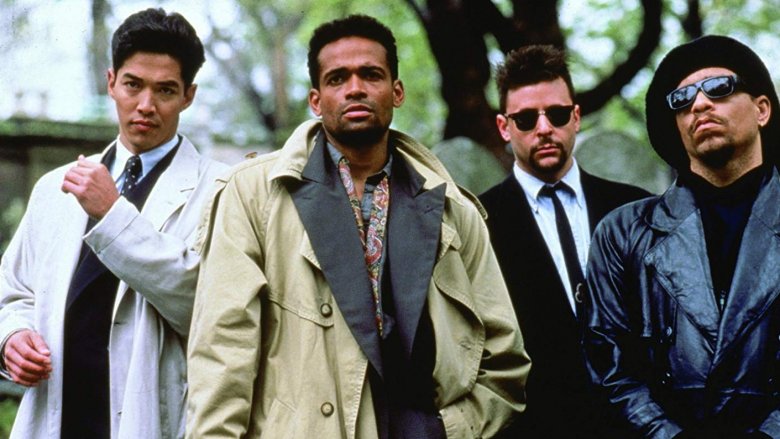 In between his stage appearances, Nelson stayed quite busy throughout the 1990s, thanks to a long stretch of film and television work. After working with famed actor Max von Sydow in Hiroshima: Out of the Ashes, a World War II period piece, he played the worst comedian in recorded history in The Dark Backward alongside Bill Paxton and James Caan. Following that, he appeared in Mario van Peebles' 1991 gangster film New Jack City, which co-starred Vanessa Williams, Ice-T, Chris Rock, and Wesley Snipes. As Ice-T's partner on a police investigation, Nelson found both commercial and critical success, as the film was ultimately well-reviewed and was very successful at the box office.
1994 gave Nelson a chance to flex his comedy chops alongside co-stars Brendan Fraser, Steve Buscemi, and Adam Sandler in Airheads, which focused on a group of musicians hijacking a popular radio station so that they can play their demo recording. The film received mostly negative reviews from critics at the time, but has since gained a cult following in some circles. To close out the '90s, Nelson returned to the gangster genre with the 1999 film Light It Up, appearing as a high school history teacher who must help troubled teens who get involved in criminal activity, played by future stars Usher Raymond and Rosario Dawson, among others.
Suddenly Susan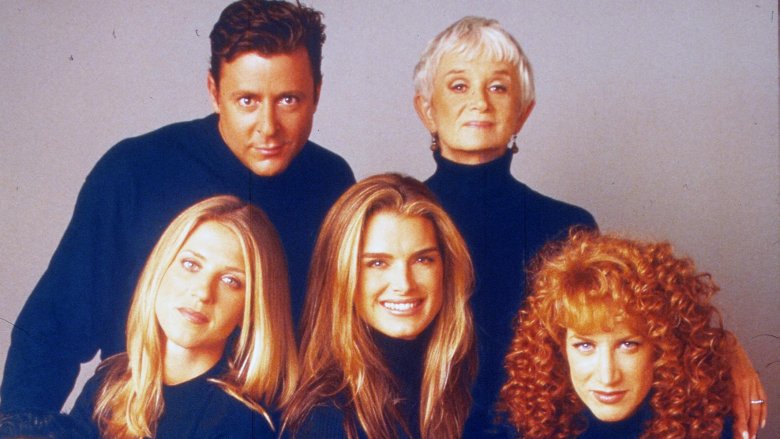 During the 1990s, Nelson took a bit of a breather from his film roles for a huge television opportunity: a starring role in the hit sitcom Suddenly Susan. Premiering in September of 1996, Suddenly Susan starred Brooke Shields (in her first regular series) as magazine writer Susan Keane, who must balance being suddenly single along with her demanding career in San Francisco.
Nelson took on the role of Jack Richmond, Susan's boss (as well as her former fiancé's brother), who asks her to take on a regular column for the magazine about single life. The ensemble also included Kathy Griffin as a restaurant critic, Nestor Carbonell as a staff photographer, and the late David Strickland as a music reporter. Moving away from his bad boy image, Nelson got to stretch his acting muscles as Jack, building on story arcs involving the character's troubled marriage. He remained with the show for three years, and though Suddenly Susan was a ratings hit in its first season (perhaps thanks to its primetime slot between Seinfeld and ER), it lost viewers in the second season and never fully recovered, so Nelson made his exit along with most of the show's writing staff and the two series developers at the beginning of season four.
Cameo episodes and the return of Bender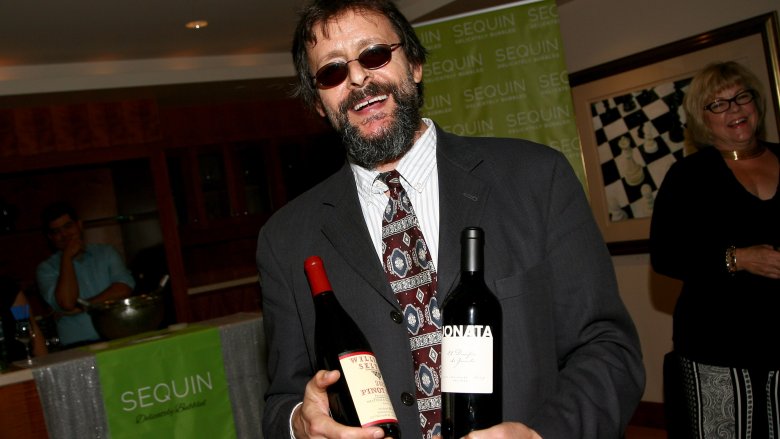 Throughout the 2000s, in the aftermath of his series regular role on Suddenly Susan, Nelson appeared in a long string of shorter and recurring stints on television, including spots on The Outer Limits, both CSI and CSI: NY, Las Vegas, Eleventh Hour, and Psych. He also snagged himself a recurring guest role as a comically jealous ex-husband on Two and a Half Men during its eighth season, where he appeared alongside his former fellow Brat Packer Emilio Estevez's brother, Charlie Sheen.
Nelson's signature role, John Bender, helped him snag some roles even in the beginning of the 21st century — besides a significant cameo in Kevin Smith's 2001 Jay and Silent Bob Strike Back (which he scored thanks to Smith's love of the classic John Hughes film), Nelson even brought Bender back, albeit to television. In the Family Guy episode "Blue Harvest," Nelson has a small, uncredited cameo as John Bender, even though the episode is supposedly about Star Wars.
His unaired HBO pilot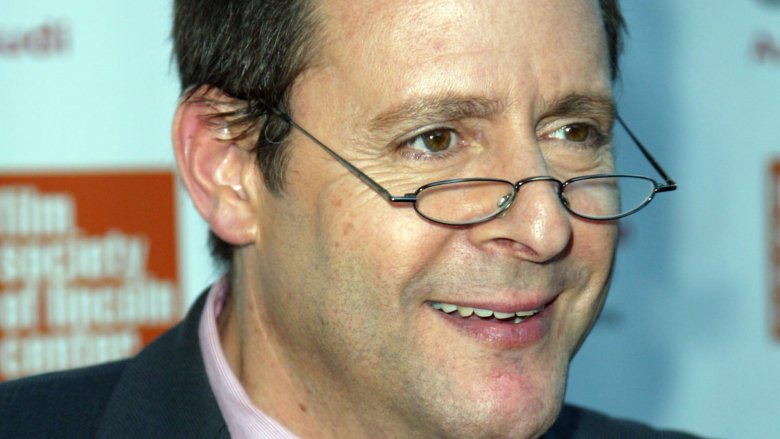 Getting a show or film on HBO is certainly a goal for many actors, directors, producers, and writers, as the network has famously large budgets and doesn't censor its creators. There's also a certain amount of prestige associated with the HBO name. However, plenty of pilots don't get picked up, and unfortunately, Nelson knows that all too well.
In 2010, Nelson announced that he was working on an HBO project called Brookwood Sleazebags, but there isn't much information about it, not even on Nelson's own IMDb page — likely because it was never picked up by HBO. Its now defunct Facebook page lists Nelson in a starring role and describes the show as a deep dive into the sleaziest citizens of an upscale community called Brookwood. Not much is known about Nelson's character, Father Charley Lock, and though the show's description sounds promising, it looks like Nelson's first production credit never took off, and it's not even clear if the show ever aired at all. To this day, its only digital imprint is a few mentions in pieces on Nelson's post-Breakfast Club career.
Films in the 2000s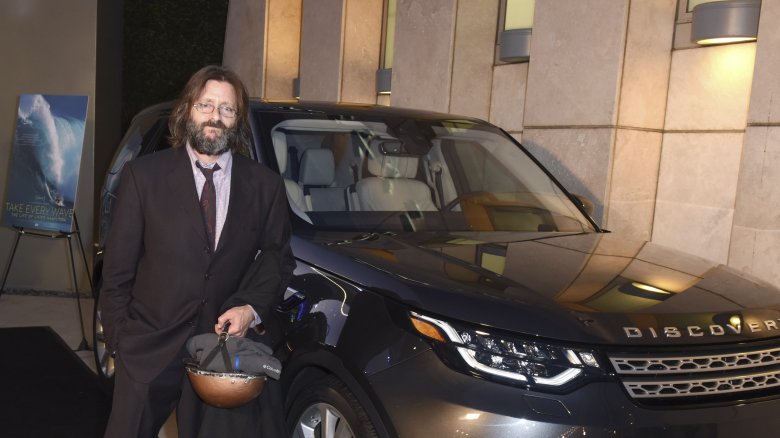 Throughout the 2000s and 2010s, Nelson has taken his kept up his career in both film and television, mixing made-for-TV movies with studio productions and animated series. Beyond his return to the Transformers franchise in 2007 as Rodimus Prime for the Cartoon Network series, Nelson voiced multiple roles in the animated series Ben 10 Omniverse, including Ben 10,000, Eon, and Atomic-X. He has also dabbled in Hallmark films, including Santa Jr. in 2002 and 2010's Cancel Christmas, where he played Chris Frost (who is secretly Santa Claus). He joined the cast of the sequel The Boondock Saints II: All Saints Day, alongside big names like Peter Fonda and The Walking Dead's Norman Reedus — however, the film, much like its predecessor, was met with negative reviews.
Nelson's biggest starring role in the 2000s was in the television movie Cabin by the Lake, which aired on the USA Network in 2000 and starred Nelson as Stanley, a serial killer who kills young girls while simultaneously writing a script about a serial killer who does the same thing. He went on to star in the sequel, Return to Cabin by the Lake, which performed slightly better than the original, though neither fared particularly well as far as critics were concerned.
Career as an author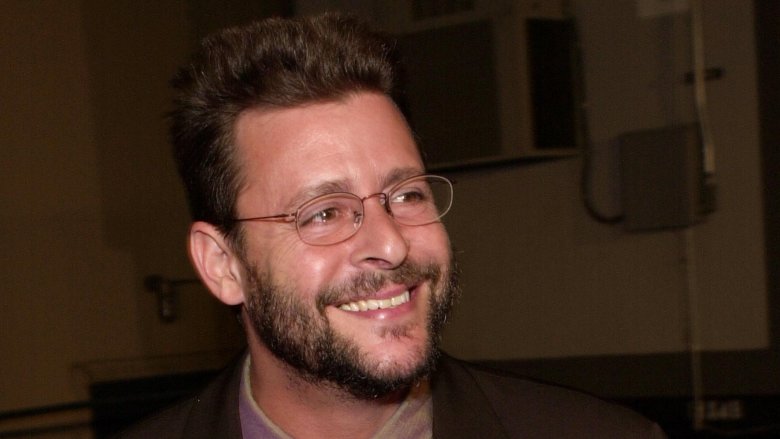 Plenty of actors branch out into directing or producing, but few become authors — and yet, in the early 2010s, Judd Nelson did just that. In March of 2013, Nelson published his debut Kindle novel, entitled Nine of Diamonds, which he co-authored with Nancy Fulton. His follow-up, The Power of Speech (written without Fulton), was published in April of 2013. The duo reunited for two short screenplays, entitled Water Music and The Gig. Who is Nancy Fulton, you might ask? She's a writer and producer based in Los Angeles who works with writers, producers, and actors as a co-writer for their screenplays and projects.
Even in these few projects, Nelson showed an ability to tackle a variety of subjects — while Water Music focuses on a hot-headed conductor and his orchestra, Nine of Diamonds is about a young girl who poses an unexpected threat to a hard-headed military interrogator. With four different stories to choose from, fans can immerse themselves in a new chapter of Nelson's evolving career.
Television arcs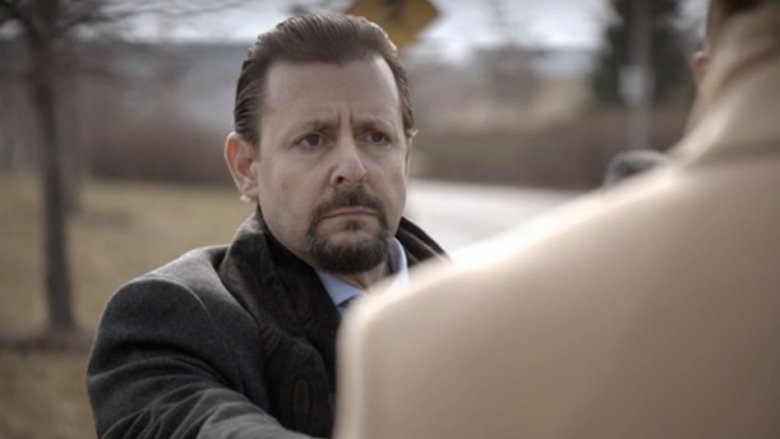 In recent years, Nelson hasn't faded from the public eye, but has continued to seek out new and challenging roles on some of television's most popular and interesting series. In 2013, during the fourth and final season of Nikita, Nelson joined the show as Ronald Peller, a deep cover operative unknowingly working for the terrorist organization known as the Shop. In one of the series' most intriguing twists, it was revealed that Peller was the father of one of the main characters, Seymour Birkhoff (played by Aaron Stanford), and escaped death thanks to his son's help.
Nelson later took a role on the hit show Empire, which focused on a recording company led by the cutthroat and competitive Lyon family. Starring Terrence Howard and Taraji P. Henson and created by Precious' Lee Daniels, the show was a runaway hit when it premiered in January of 2015, and Nelson quickly signed on for the show's massively successful first season, playing a character named Billy Beretti, a competing CEO trying to take down the Lyon empire. Thanks to the show's huge success, Nelson found himself back in the spotlight, and with a great new credit to boot.