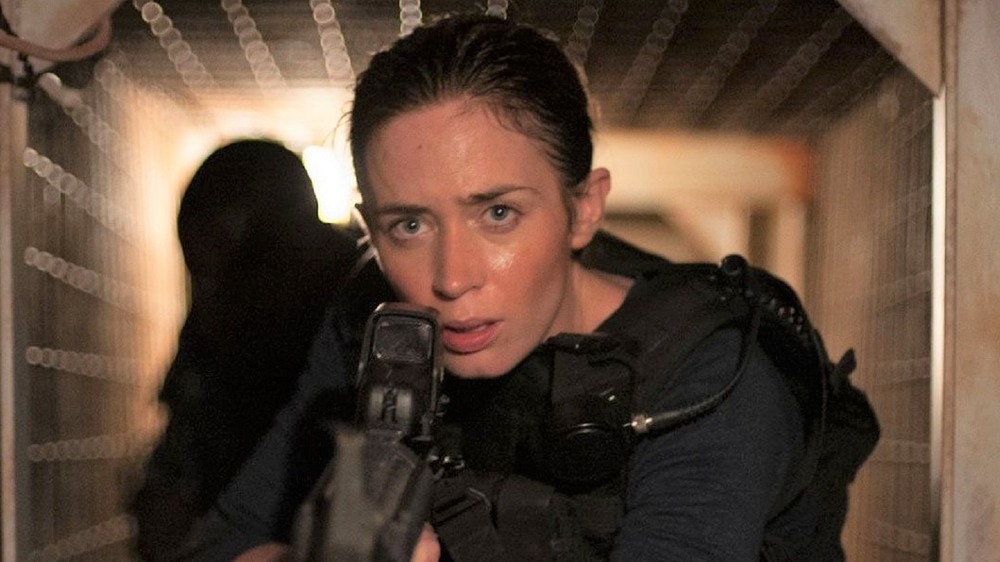 In January 2020, when Variety asked Bond producer Barbara Broccoli about who might replace Daniel Craig as 007, she stayed pretty tight-lipped. However, she did confirm one key detail, saying, "I'm not particularly interested in taking a male character and having a woman play it."
While this answer might please some members of the fanbase, it does raise a pressing question — why not? Over the past decade, the terrain in Hollywood has undergone a massive change. Women are no longer stuck on the sidelines in action flicks, and movies like Rogue One, Captain Marvel, and Mad Max: Fury Road have all proven that a female-led blockbuster can win big at the box office. Thus, a lady 007 — something that even ex-Bond Pierce Brosnan endorses – shouldn't be ruled out entirely.
In fact, there are already a number of extremely talented action starlets who would excel as the gender-swapped super spy. While A-listers like Charlize Theron or Jessica Chastain would be obvious choices, it just wouldn't feel right if 007, regardless of gender, wasn't played by an English performer. Thus, here are some British actresses who could make an awesome female Bond.
Emilia Clarke would definitely want to play Bond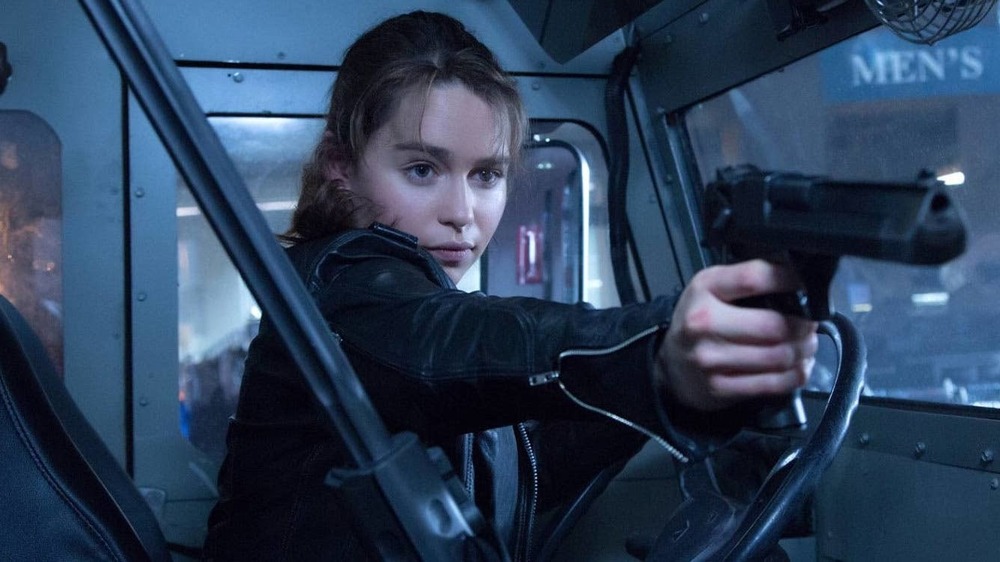 It's been a relatively bumpy few years for the Mother of Dragons. Since bidding farewell to her breakout role of Daenerys Targaryen on Game of Thrones, Emilia Clarke, who had to overcome some pretty serious health issues early on in her career, hasn't been all too busy in Tinseltown. Her most recent big movie was 2019's Last Christmas, an unsatisfying rom-com that wound up being one of the biggest holiday bombs to date.
Her recent cold streak aside, the highly decorated starlet is still one of the biggest names in Hollywood, and she has no shortage of action experience. In addition to leading armies into battle atop a dragon, Clarke has also unloaded bullets into murderous machines as Sarah Connor in 2015's Terminator Genisys and flown in the Millennium Falcon as Qi'ra in 2018's Solo: A Star Wars Story. She's basically lived the dream life of every fanboy.
With such proven experience in contributing to massive fan-favorite franchises, why wouldn't Clarke make a solid British spy? In a recent interview with Empire (via Esquire), Clarke gave a pretty definite response when asked if she'd want to be the first female Bond. Her response? "Hell to the yeah! James Bond is one of those franchises where it's never not cool. You could literally make the naffest James Bond in the world, and it would still be cool." Hopefully she sets the bar higher should she ever get a chance to play 007.
Vanessa Kirby can hold her own against legendary action stars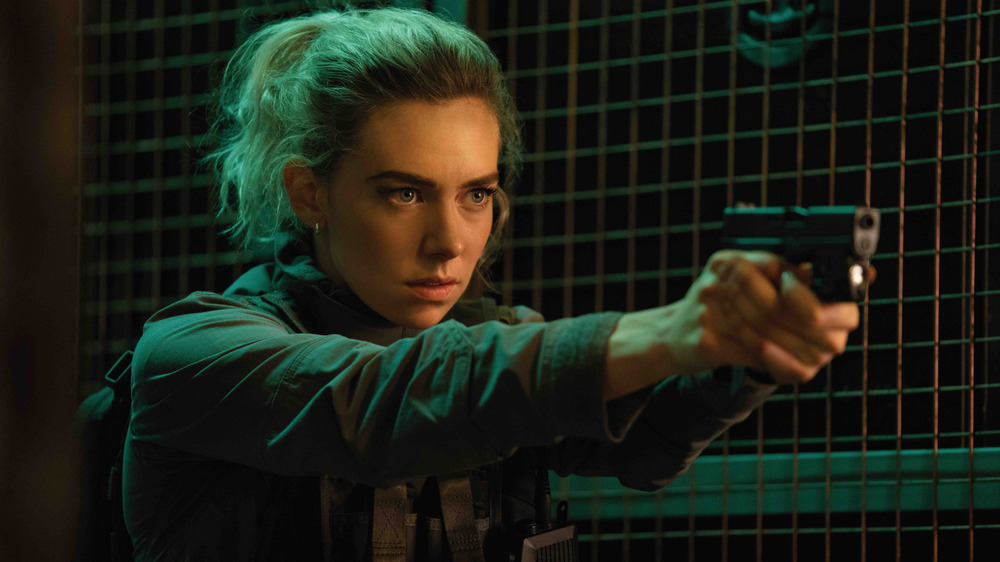 In 2019's Fast & Furious Presents: Hobbs & Shaw, London's Vanessa Kirby shared screen time with Dwayne "The Rock" Johnson, Idris Elba, and Jason Statham, arguably three of the biggest action stars alive today. Impressively, Kirby's MI6 agent, Hattie Shaw, is just as badass as her iconic costars, lending credence to the notion that the former Crown actress would be a perfect match for another (more famous) cinematic MI6 agent — James Bond.
In an interview with Rolling Stone, the Emmy nominated starlet, who also shines as the White Widow in Tom Cruise's Mission: Impossible franchise, opened up about why she was so driven to excel as a woman in a male-dominated niche like action movies. "What drove me was the idea that somewhere out there, some 13-year-old girl would go to the movies, and while her brothers are freaking out over the Rock, she gets someone to relate to. … It suddenly seemed like this was an important thing to do, as well." Perhaps it's this significant inspiration that will eventually lead Kirby to play 007 down the road.
Karen Gillan is no stranger to fan-favorite characters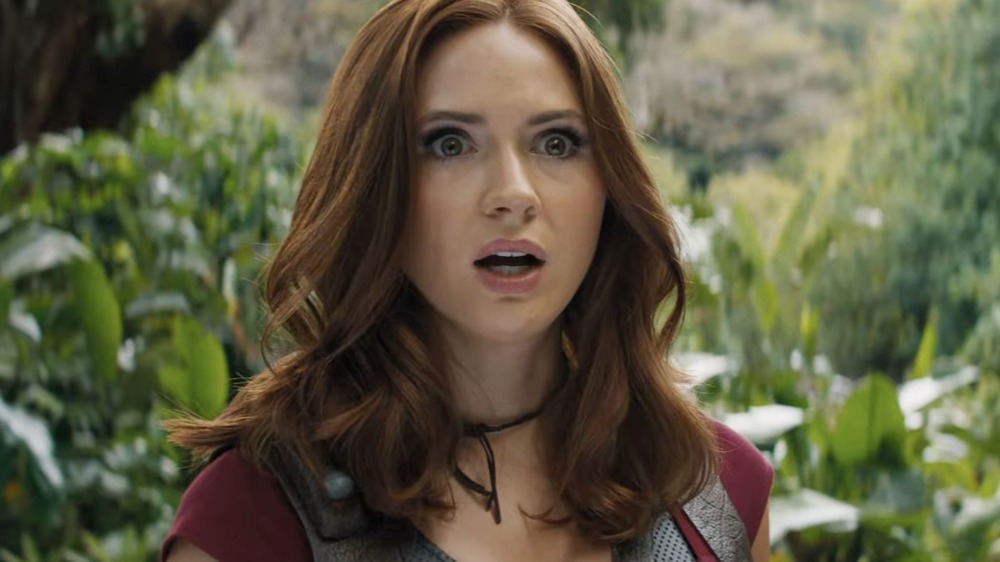 Becoming an action star may have been something that Karen Gillan "completely stumbled into" (as she put it to Entertainment Weekly), but oh boy, has the Scottish performer — who you might recognize as Amy Pond from Doctor Who – embraced her femme fatale fate. While she got to kick a whole lotta alien butt as Guardians of the Galaxy foe-turned-friend Nebula in the MCU, Gillan truly wowed as lethal Jumanji avatar Ruby Roundhouse in the latest installments of the rebooted franchise, a role in which she really got to flex her hand-to-hand combat prowess.
Such impressive onscreen fighting sequences certainly check the "combat experience" box on the "Potential Bond" job description. But what about for "Potential Bond villain?" When speaking to Interview, the Oculus actress shared some fatherly advice that has stuck with her through the years. "You don't want to be a Bond girl; you want to be a villain." Regardless of what side she'd be fighting for, Gillan would surely be a worthy addition to the 007 franchise.
Naomi Scott played spies as a kid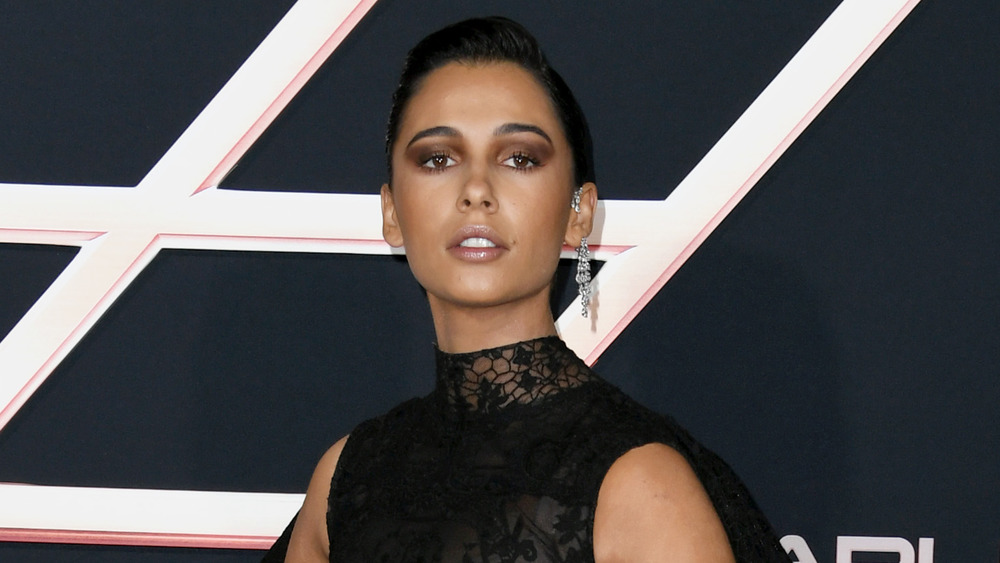 According to Forbes, James Bond displays a number of important traits that more people should strive to develop. He's daring, he can think on his feet, and he can utilize technology to his advantage, just to name a few. In her relatively short acting career, London-raised Naomi Scott has already displayed the ability to portray those characterizations onscreen. She was incredibly bold as Princess Jasmine in 2019's live-action Aladdin remake, she had to make quick decisions and adapt to changing circumstances as Elena in 2019's Charlie's Angels reboot, and as Kimberly in 2017's Power Rangers, she harnessed the power of a mysterious coin to become the Pink Ranger.
Keeping all that in mind, perhaps the "Speechless" singer would be a solid choice to play 007. She's already proven that she can handle the pressures of being an action star, something that she believes is especially empowering for women. In an interview with AnOther, Scott discussed how much it means to see films like Wonder Woman on the big screen today, especially because female action heroes weren't all too prevalent when she was a kid. "Me and my friend would always play spies," she explained, "but seeing a woman on screen solving her own problems, being a badass, a superhero, was so rare." Sounds like she's had a full childhood of espionage practice, so maybe it's time to see what she could do with a role like James Bond.
Naomie Harris would be a seamless transition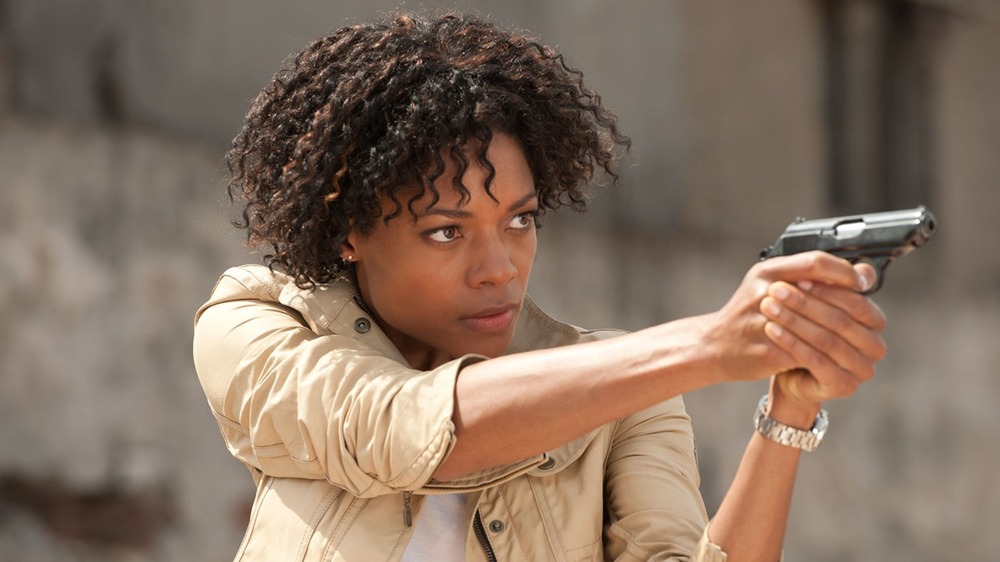 Strictly from a continuity standpoint, perhaps the most sensible Bond successor, regardless of gender, is Moonlight's Oscar-nominated Naomie Harris. After all, No Time to Die is the third film wherein Harris has assisted Daniel Craig's super spy as Eve Moneypenny, Bond's coworker with the British Secret Service.
If you recall from 2012's Skyfall, Moneypenny starts out as an MI6 field agent, but by the end of the movie, she decides to become secretary for Bond's new boss, Gareth Mallory (Ralph Fiennes). In her new role, she continues to assist Bond from behind the scenes in 2015's Spectre.
Given that her character was already a field agent once, she presumably has all of the required training to step back into the job should she want to. Perhaps working with Bond through three films has rekindled her desire for espionage, and when he eventually passes the 007 torch, it's to her, his old friend and confidant. Harris has no shortage of action experience, playing parts in flicks like Rampage, Miami Vice, Ninja Assassin, and the Pirates of the Caribbean franchise, so it's not like she doesn't know how to act when things go "boom" around her. Whatever you do, just don't call her a "Bond girl." As she explained to The Mirror (via The Independent), "You can't call us girls. We are truly women."
Cara Delevingne thinks it's time for a female James Bond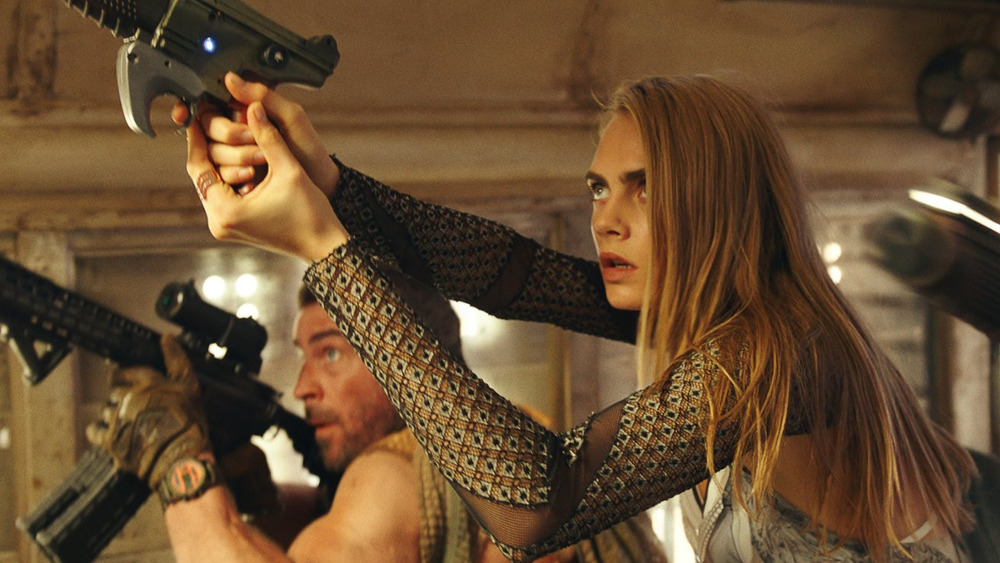 In an interview with The Radio 1 Breakfast Show (per BBC), Suicide Squad starlet Cara Delevingne noted that while she wouldn't mind playing a Bond girl, she's primarily focused on flipping the script and playing the lead role, much like how Jodie Whittaker was cast as the first female Doctor Who. Although Whittaker's news garnered a lot of fan backlash when it was announced back in 2017, Delevingne knows that some people are always going to be angry, so it shouldn't change her ambition. As she put it, "It's time for a female Doctor Who, and it's time for a female James Bond."
So why would the former Victoria's Secret angel make a solid 007? Despite the bad press attached to some of her past movies — such as how Valerian and the City of a Thousand Planets bombed at the box office and how Suicide Squad was a critical failure – Delevingne's performances were never to blame. In fact, one of her more recent roles, that of fairy Vignette Stonemoss in Amazon Prime's Carnival Row, proves that she has the range to display both fierce violence and raw emotion. While she'd certainly make a fine Bond girl, Delevingne could really excel as Bond himself herself.
If Felicity Jones can handle Star Wars hype, why not James Bond?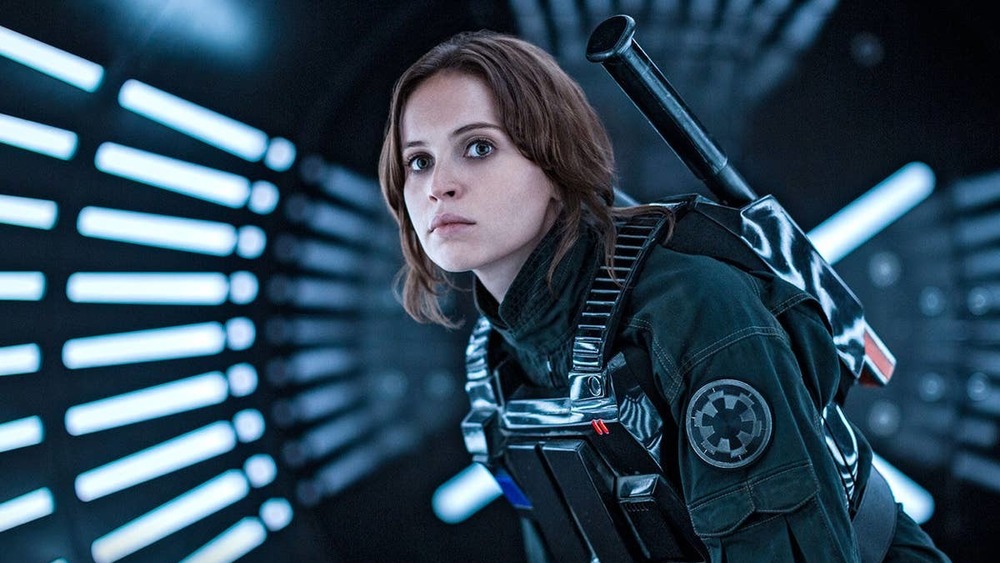 It's no small feat to gain acceptance from Star Wars fans. However, that's exactly what English Oscar nominee Felicity Jones accomplished with her portrayal of intergalactic loner Jyn Erso in 2016's Rogue One: A Star Wars Story, a wild ride that's actually some fans' favorite film in the entire series. On Good Morning America, Jones admitted how much she enjoyed playing a "kickass girl" like Erso. Imagine how much she'd enjoy playing an iconic hero like James Bond.
In addition to making a big splash in the Star Wars universe, Jones nearly got to play an actual superhero in Sony's Spidey franchise. In Amazing Spider-Man 2, the Inferno actress played a sneaky Oscorp exec named Felicia. As it turns out, Felicia was actually Felicia Hardy, better known to comics fans as Spider-Man frenemy Black Cat. Although she's not giving up hope that she can possibly reprise that role in the MCU, Jones gave off serious super-spy vibes as Felicia in her limited screen time. With such believable performances in both Star Wars and Marvel movies, there's no reason she couldn't make a great 007.
Nathalie Emmanuel doesn't want to be another 'side chick'
In one of her most recent acting credits, Hollyoaks alum Nathalie Emmanuel starred alongside Kevin Hart in his Quibi action comedy, Die Hart. In the show, she played Jordan King, an actress who competes with a fictionalized version of Kevin Hart to get cast in a blockbuster action movie. As Emmanuel told Rollacoaster Magazine (per Eminetra), she really enjoyed playing a woman with such inspiring goals. "That's the great thing about Kevin's story. It's like I don't want to be a side chick anymore, I want to be an action star. I think that's a really great message."
Ironically, Emmanuel has been on the cusp of action star status for the latter half of her career. The talented Brit from the coastal town of Southend-on-Sea is probably most known for playing Daenerys Targaryen's right-hand woman, Missandei, in Game of Thrones, but she also played Group B leader Harriet in the Maze Runner movies, and she's become a mainstay of Dom Toretto's crew as hacker Ramsey in the Fast and the Furious franchise. With such a proven track record, Emmanuel should definitely be in consideration if a female 007 ever comes to fruition.
Claire Foy's Lisbeth Salander flaunts her Bond potential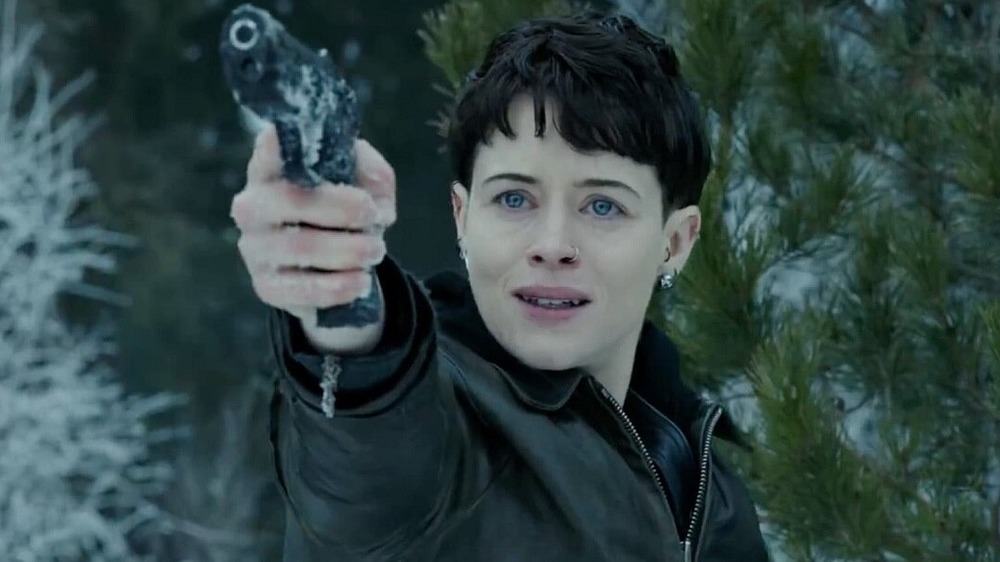 Much like how the character of James Bond has undergone multiple casting changes, so too has the cinematic portrayal of Lisbeth Salander, the reclusive hacker heroine of Stieg Larsson's wildly popular Millennium novels. To date, there have been three actresses to take on the grungy role — Noomi Rapace in 2009, Rooney Mara in 2012, and most recently, The Crown breakout Claire Foy, who headlined 2018's The Girl in the Spider's Web. IndieWire's David Ehrlich dubbed Foy's Lisbeth as "part James Bond and part Ultron."
Although Spider's Web bombed at the box office, it did at least make one thing perfectly clear: Claire Foy could definitely be a future action star. Her decorated history at the Golden Globe awards also proves that the First Man actress has tremendous range, which is a requirement for any successful role, especially that of James Bond. In fact, when speaking to Uproxx, Foy touched upon why she believes Daniel Craig's take on the famous spy is so well-received. "I think he humanized him in a way that I hadn't ever thought of before with that character and made him a real man with real issues and real struggles." There's no reason that Foy couldn't do the same thing if she became 007.
Sophie Cookson gave off major 007 vibes in Kingsman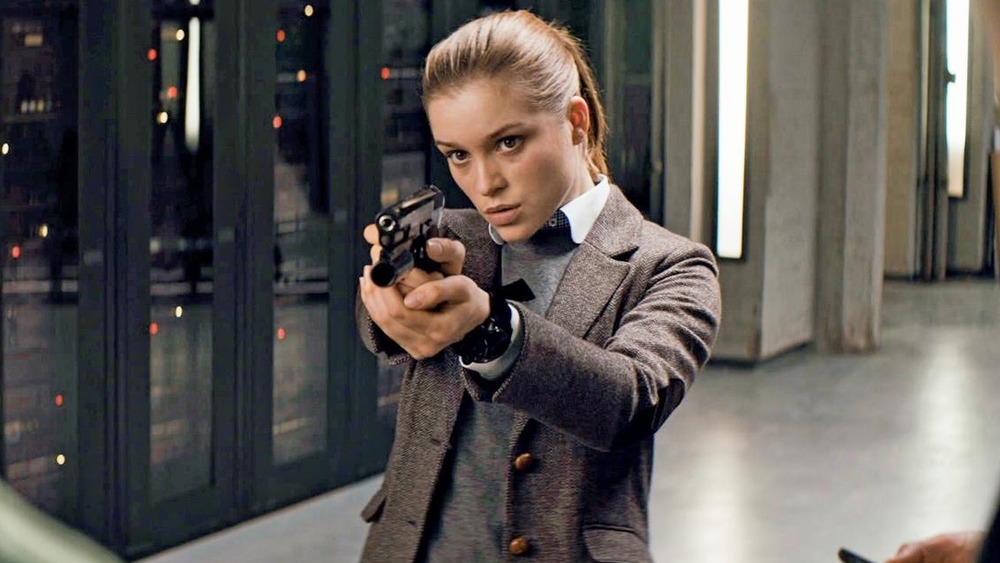 Although she might not be a household name just yet, British actress Sophie Cookson has a very promising career ahead of her. She's already performed in a plethora of roles, ranging from a sexually charged singer in Netflix' Gypsy to scandalous real-life showgirl Christine Keeler in BBC One's The Trial of Christine Keeler. She also had a small role in 2016's The Huntsman: Winter's War.
Undoubtedly her biggest break, however, was landing a role in 2014's Kingsman: The Secret Service. As Roxy, Cookson got to really dip her toes into the world of espionage alongside Taron Egerton's Eggsy, showcasing just how badass she could be. It was almost like a 007 trial run, and the Oxford School of Drama graduate really nailed it.
While Cookson may look young, she's actually 30 years old, only two years younger than Sean Connery was when he premiered in his first Bond film, 1962's Dr. No. And with all that Kingsman experience behind her, the starlet might be on the lookout for her next secret agent role. Why not James Bond?
Emily Blunt can do it all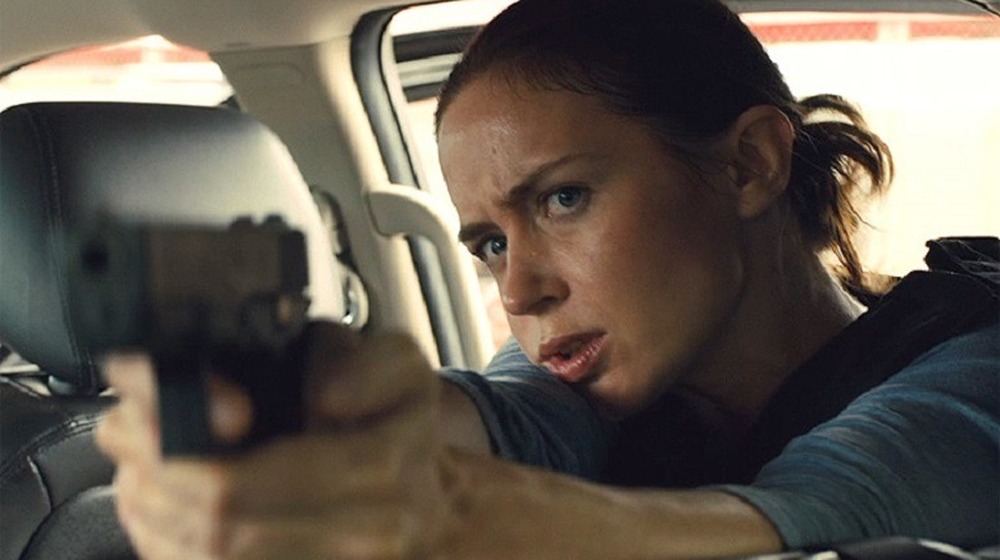 When appearing on British daytime television show This Morning (per Daily Mail), Emily Blunt shared that when she initially received the call to play Mary Poppins in 2018's Mary Poppins Returns, she actually thought she was being considered for another iconic role. "I knew something big was in the pipeline. And it was like either [director Rob Marshall] is asking me to be James Bond or Mary Poppins!" Although it was obviously the famous English nanny she was being enlisted for, the Quiet Place actress would honestly make a killer 007, too.
Blunt, who got her first taste of action movie stardom alongside Tom Cruise in 2014's gritty Edge of Tomorrow, is a proven talent in today's Hollywood. She can seemingly do it all, as she's equally impressive in a whimsical musical like Into the Woods as she is in a dramatic mystery like The Girl on the Train. Perhaps her most glowing Bond endorsement, however, is her performance as FBI agent Kate Macer in Denis Villeneuve's brutally unnerving thriller, Sicario.
Blunt once told The Independent that she was excited about a "new wave of action roles for women," noting that it was also resonating with audiences, too. Should the James Bond franchise ever decide to join in on that wave, Emily Blunt would undoubtedly be the perfect choice to fill that role.