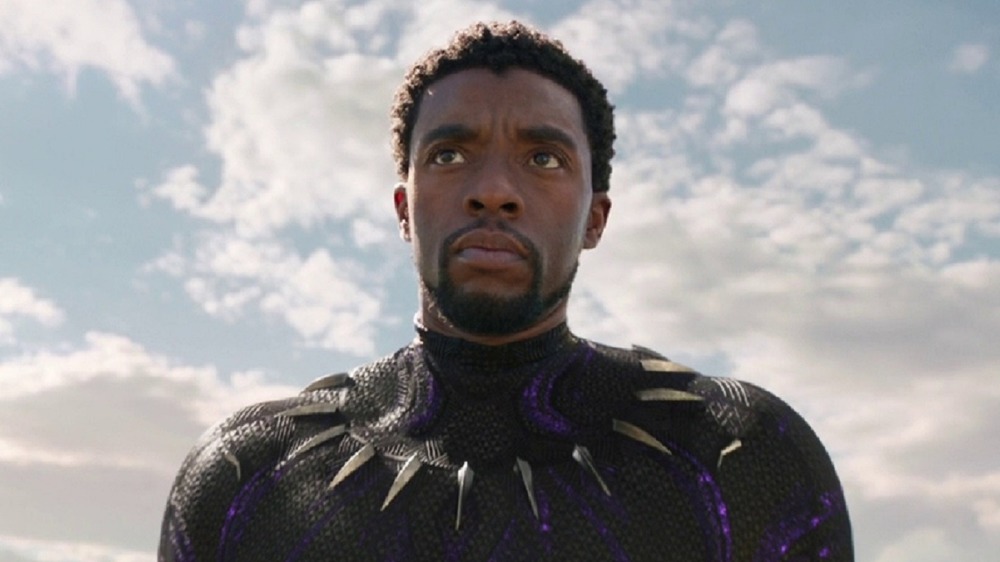 In 2008, the world of blockbuster filmmaking changed when Marvel Studios released Iron Man, launching what would later become known as the Marvel Cinematic Universe. More than a decade later, the MCU has grown into a pop culture juggernaut with massive reach, generating billions of dollars at the box office across more than 20 films, as well as branching into television and streaming to keep its gigantic, interconnected story going.
The MCU is so vast and so rich that longtime fans can spend hours recounting its most important moments and laying out its long timeline, but what about the actual moments that got us here in the first place? What about the real-life spots on the calendar that helped to shape the MCU as we now know it? In many ways, this real-world timeline is just as much a part of the MCU as its characters and locations, so let's discuss how these days made an impact. From the franchise's humble beginnings to its massive success, these are the most important dates in the history of the MCU.
July 22, 2006 – Consider the possibilities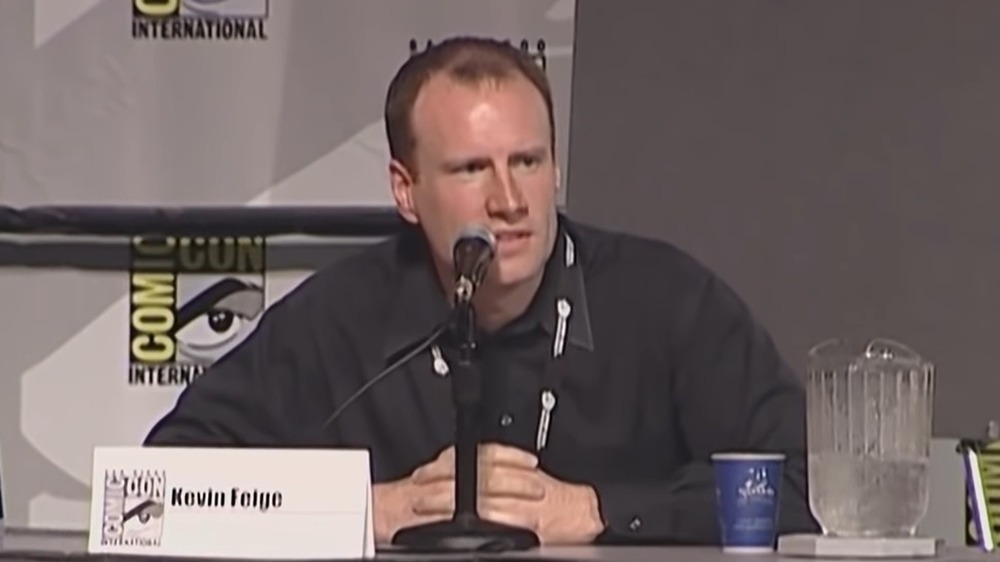 Marvel Studios has spent a whole lot of time wowing crowds in San Diego Comic-Con's Hall H with trailers, casting reveals, and other surprises to further build out the already massive Marvel Cinematic Universe. Their presence has often been so dominant that it's perhaps a little hard to remember that, back in 2006, Marvel Studios' very first Comic-Con panel was anything but a star-studded showstopper.
Instead, then-studio head Avi Arad and president of production Kevin Feige sat at a table and discussed plans for future films, including the upcoming Iron Man and films starring Captain America and Thor. In the course of the discussion, Feige even teased that since Marvel had the rights to the three most prominent Avengers members, a film starring Earth's Mightiest Heroes "could be done."
Back then, it felt like a pipe dream, something that could only happen under the best possible circumstances, something few felt that the scattered Marvel media landscape could accommodate at the time. Just six years later, Feige was proven right, and the rest is history. It all started here, with a public declaration of big dreams.
July 26, 2007 – Iron Man's first footage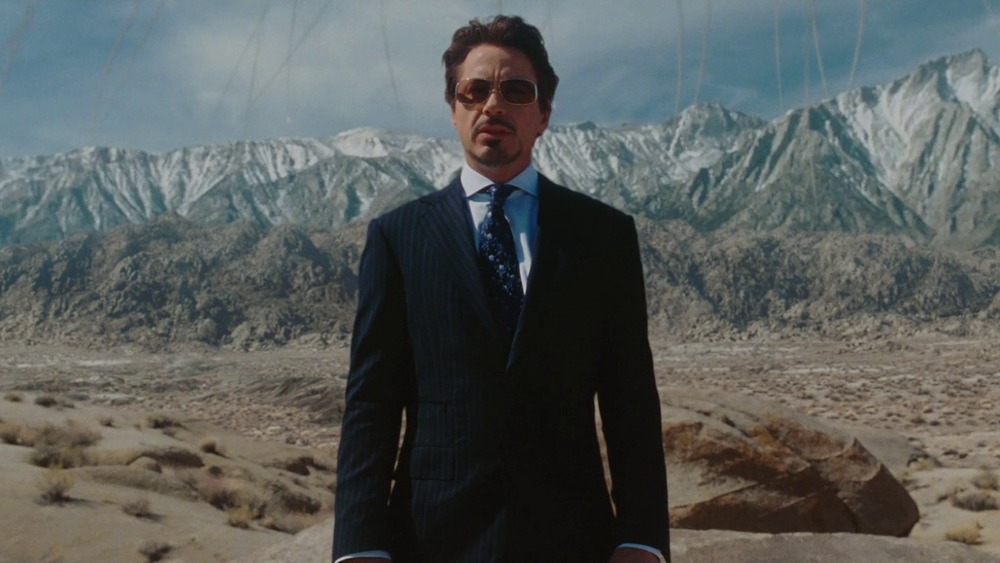 It's hard to remember now, but there was a time when an Iron Man feature film felt like a joke. Studios were skeptical, so were audiences, and the idea that this was the first venture from the newly formed Marvel Studios made it feel like they were bringing out the B-team because Spider-Man was at a different studio. It was something that was very easy to be cynical about.
That all changed at the 2007 San Diego Comic-Con, when director Jon Favreau unveiled a sizzle reel from what would soon become the first MCU movie during Paramount Pictures' film presentation. The footage — which featured Robert Downey Jr.'s ultra-witty Tony Stark, snippets of Iron Man's origin story, and dazzling footage of the armor in flight — quickly won over the audience, and a film that had been steadily building buzz through the casting process suddenly became a must-see comic book movie. The early years of Marvel Studios were very often about eliminating doubt, and this was a key step on that road.
May 2, 2008 – The first premiere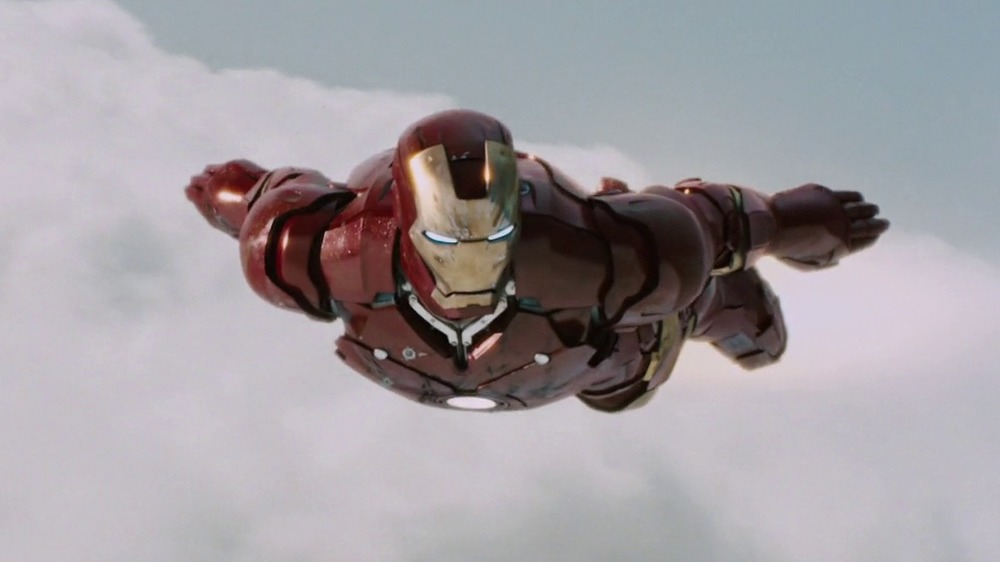 A little less than a year after Favreau dropped the first footage of the film, setting off a wave of buzz and anticipation, Iron Man finally arrived in theaters and kicked off the Marvel Cinematic Universe. The film was a critical and commercial success, re-establishing Robert Downey Jr. as a major movie star and turning Favreau into a full-blown action filmmaker. It all added up to a formula that meant Marvel could begin planning for a sequel and keep their superhero blockbuster dreams alive.
But, of course, those who sat through all the credits for the film also saw something more than a standalone hit. Without ever tipping audiences off to it, Feige and Favreau threw a teaser scene in at the very end of the film in which Samuel L. Jackson's Nick Fury arrived to talk to Tony Stark about the "Avengers Initiative," setting the stage for a potential crossover that, at the time, wasn't clear Marvel could pull off. Even then, with their first film, the studio was betting on itself, and we could never have dreamed at the time just how well that early sense of universe-building would pay off later.
August 31, 2009 – Enter Disney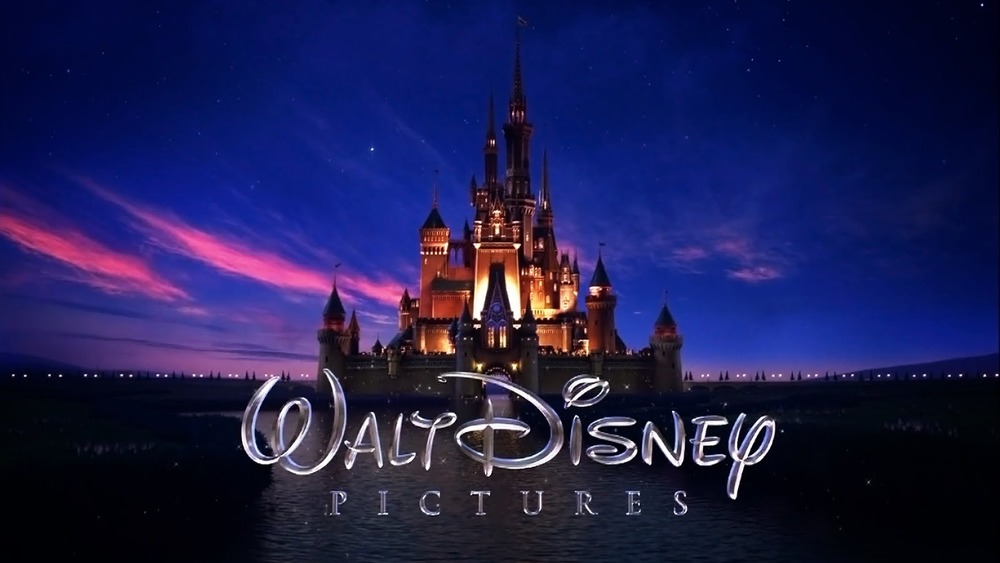 Even before it became the juggernaut that it is now, the MCU had a shot at being a major movie achievement. Marvel Studios was founded as an independent studio in 2005, and within three years, it released its first film, Iron Man, through a distribution agreement with Paramount Pictures. More interconnected films in the burgeoning MCU followed through Paramount (Thor, Iron Man 2, Captain America: The First Avenger) and Universal Pictures (The Incredible Hulk), and the stage seemed set for a crossover on a massive scale. Then something even bigger happened.
In August 2009, The Walt Disney Company purchased Marvel Entertainment for $4 billion, a deal that eventually meant Disney would be the sole distributor of Marvel Studios' films. It was a major purchase for Disney in terms of intellectual property, and in terms of the MCU itself, it meant Marvel Studios was gaining access to the tremendous reach and marketing might of the Disney empire. Beginning with The Avengers in 2012, the Disney machine took over, and the result is an unbroken streak of box office dominance that's also spread to TV, streaming, video games, merchandise, and theme parks.
July 24, 2010 – The Avengers assemble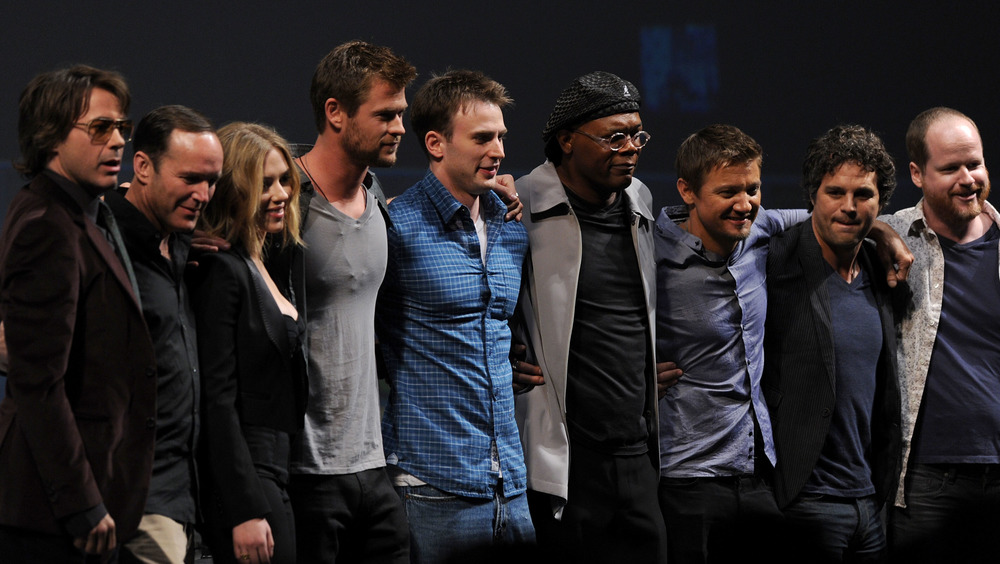 In 2006, Kevin Feige teased at the San Diego Comic-Con that making an eventual Avengers movie was a possibility for Marvel Studios. Four years later, he returned to unveil the cast for one of the most ambitious movie events of the 21st century. With the help of Samuel L. Jackson, Marvel introduced Robert Downey Jr., Chris Evans, Chris Hemsworth, Scarlett Johansson, Jeremy Renner, and Mark Ruffalo as Earth's Mightiest Heroes for the very first time, all while an electric Hall H audience looked on.
In that moment, it didn't matter that we'd already seen several of these actors in their roles, that the Avengers movie wasn't some secret, or that the development news meant we were expecting it all to happen. Why? Because just looking at photos of the cast, together in a public appearance for the very first time, made it somehow feel much more real. The Avengers was happening, and even after the moment soaked in, we were perhaps unprepared for what came next.
May 4, 2012 – The Avengers hits the big screen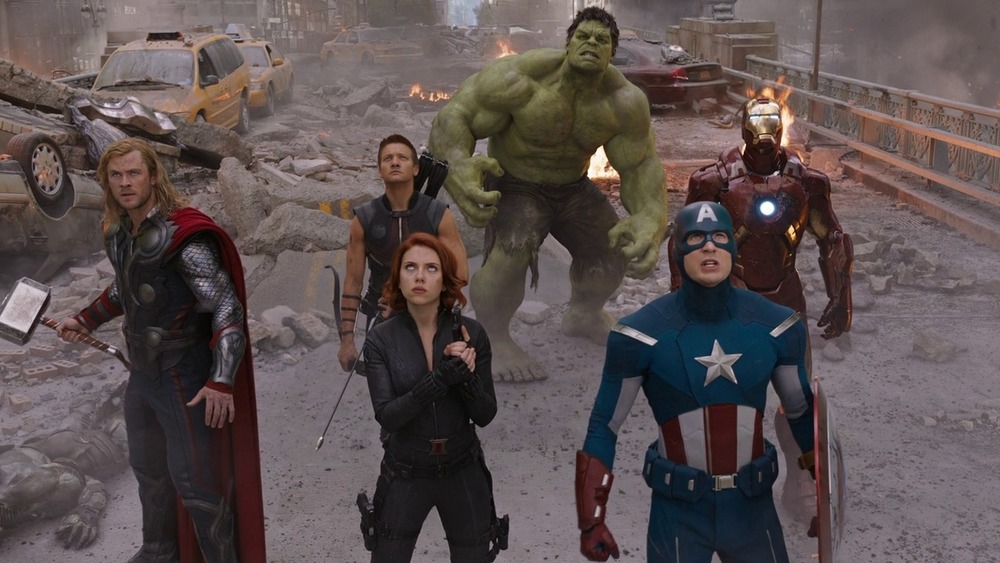 A little less than two years after they were introduced as a team in Hall H, The Avengers hit the big screen in Marvel Studios' first crossover movie. Written and directed by Joss Whedon, The Avengers became a runaway blockbuster on a truly massive scale, becoming the highest-grossing comic book movie released at the time, a record Marvel itself would later break. The film was also a critical success and a massive hit among comic book fans and newcomers to the genre who would soon become MCU devotees.
But again, there was more to the moment than just the success of the standalone story. Even after pulling this particular crossover off, Marvel revealed that it was already thinking bigger. A mid-credits coda scene for the film revealed that the true power behind the invasion of Earth was actually Thanos, setting the stage for a massive confrontation that would run plot threads through virtually every MCU film for the next seven years, culminating in two more record-breaking Avengers films. It was, if you will, a throwing down of the gauntlet.
August 1, 2014 – Marvel goes cosmic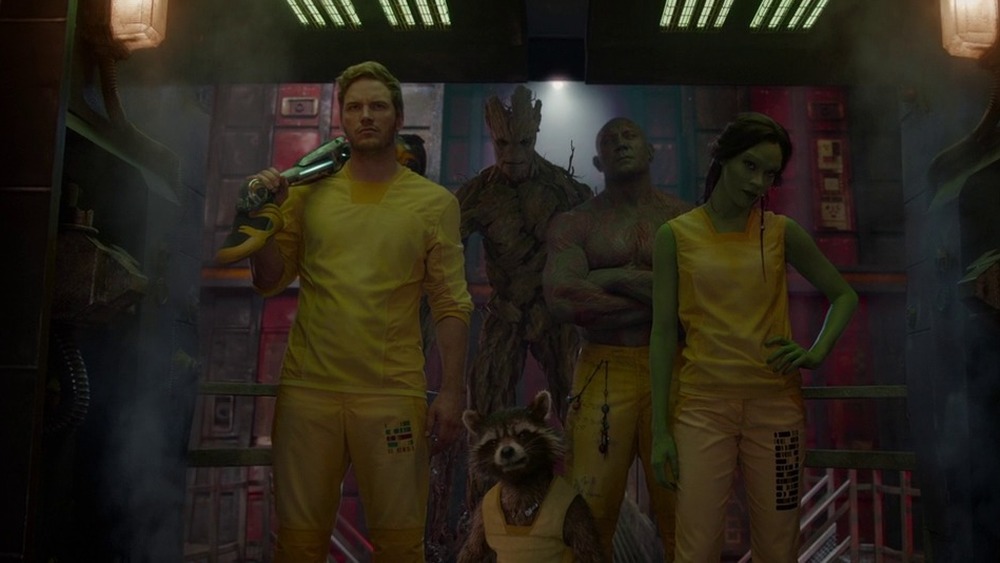 At the time of the MCU's debut, the perception that Marvel was trying to build a blockbuster world with B- and C-list characters was still strong, particularly since Spider-Man and the X-Men continued to deliver movies at rival studios. Even after Marvel Studios proved naysayers wrong with Iron Man, Captain America, and Thor, though, there were still doubts about whether they could do it again.
The Avengers was followed with relatively safe sequels starring Iron Man, Cap, and Thor, but then came another gamble from the studios – Guardians of the Galaxy, a space adventure comedy written and directed by James Gunn, starring characters that fans outside of comics had, in many cases, never heard of before. Again there were doubts, as pundits and fans alike wondered if the Marvel brand was strong enough to sell a film starring a talking raccoon and a sentient tree creature, and again, the doubts were proven to be unfounded. Guardians of the Galaxy was another massive success, launching a franchise of its own and proving that the Marvel Studios brand was indeed strong enough to get weird with things.
October 28, 2014 – An event unto itself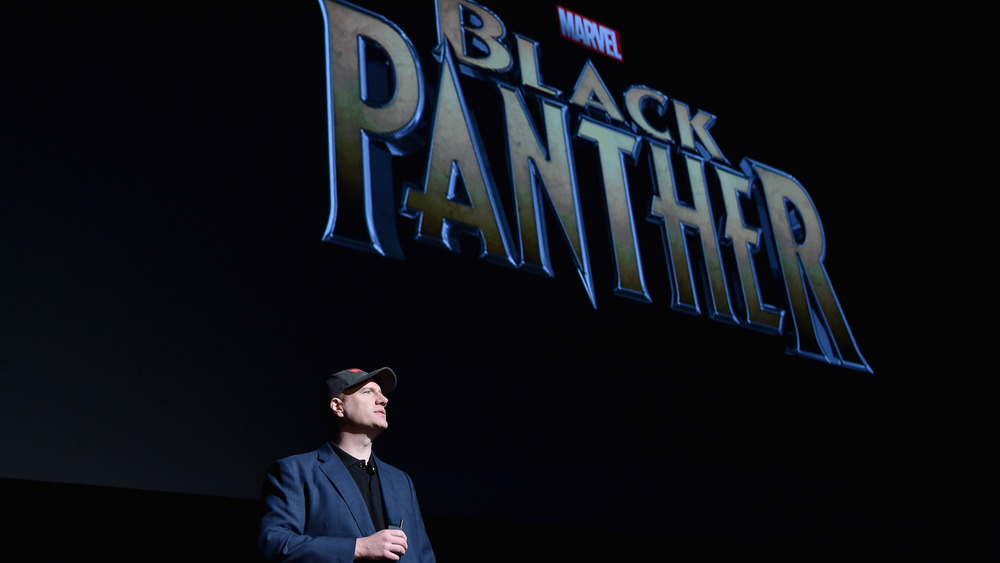 Though San Diego Comic-Con's Hall H had become the standard venue for major superhero movie announcements by the mid-2010s, Marvel Studios sometimes wasn't ready for their biggest reveals in July. So, in October 2014, Feige proved that his studio's public drawing power couldn't be contained by a comics convention and announced a major presentation at Hollywood's El Capitan theater to roll out Phase 3 of the Marvel Cinematic Universe.
What could've been a dry, largely unremarkable list of release dates soon became something more, as Feige wowed a packed theater full of fans of journalists with several new titles joining the MCU in the coming years. In addition to various sequels in pre-existing franchises, Feige announced films starring Doctor Strange, Black Panther, Captain Marvel, and the Inhumans (the only canceled MCU film release so far), breaking new ground for diversity and genres in the MCU.
But even that wasn't enough to cap off the day. Feige also revealed that the battle with Thanos would reach its apex in a two-part Infinity War film (later changed to Infinity War and Endgame), and he surprised the crowd with the news of Captain America: Civil War, complete with the debut of Chadwick Boseman as T'Challa. It was a day that proved Marvel Studios announcements were events unto themselves, something Feige would use to his advantage again in the future.
February 9, 2015 – Spider-Man comes home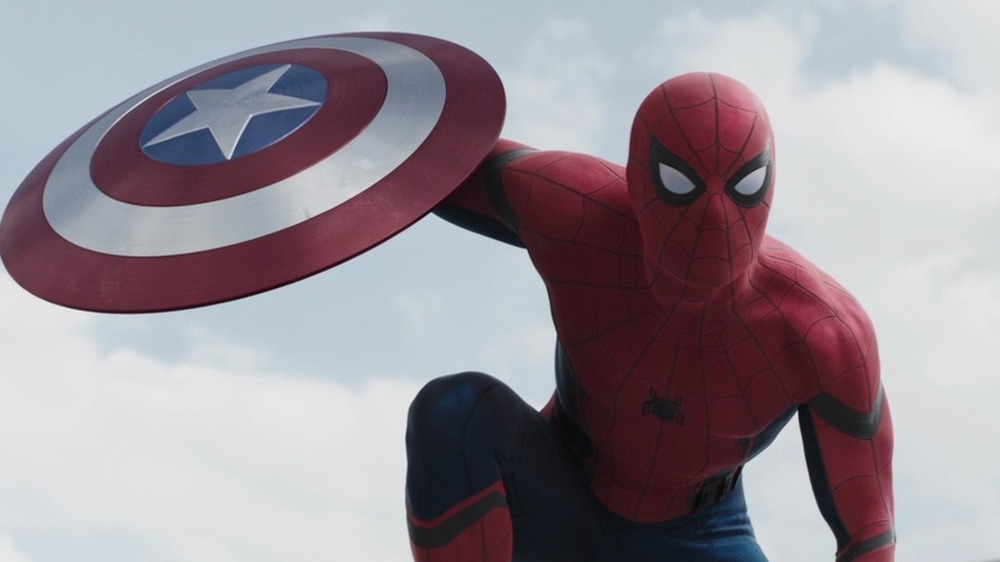 Even as the MCU was picking up steam, Sony Pictures was doing its best to launch a competing cinematic universe with its major Marvel film rights property — Spider-Man and his cast of supporting characters. Sadly, those attempts fizzled after the disappointing release of The Amazing Spider-Man 2, and plans for future sequels and spinoffs were scrapped, leaving fans wondering if Spidey might find a home with other Marvel characters in the MCU, after all.
For a while it, seemed impossible, but then in February 2015, it happened. Sony and Marvel announced a partnership that would place a new Spider-Man (eventually played by Tom Holland) in future MCU movies and allow Kevin Feige to step over to Sony Pictures as a producer on their standalone Spider-Man films. The new Spidey made his debut in Captain America: Civil War and has since gone on to star in several major MCU movies, even as Sony continues cultivating its own Spider-Man-adjacent films with characters like Venom and Morbius.
February 16, 2018 – Wakanda Forever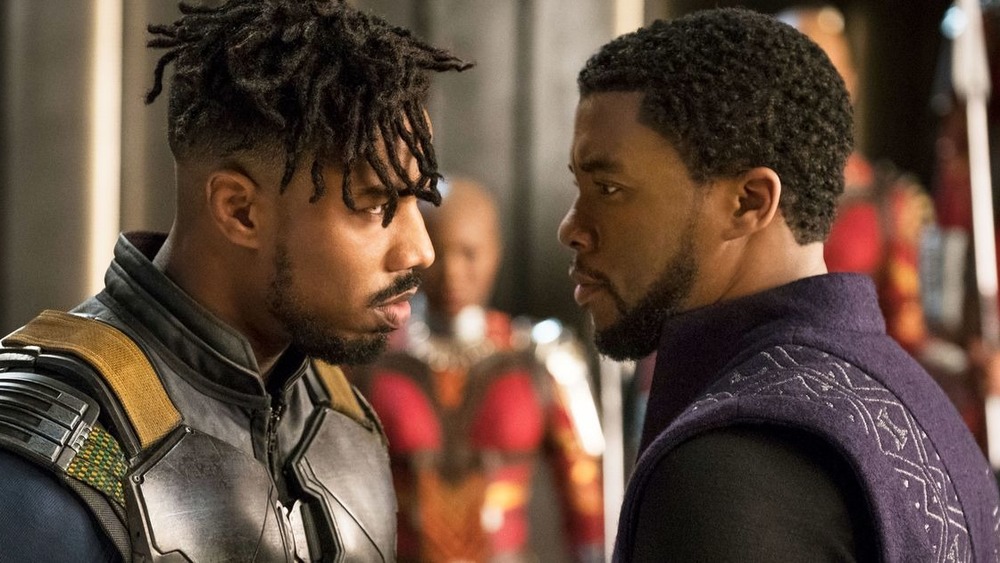 The MCU wasn't free of criticism as it rose to the status of pop culture juggernaut in the 2010s, and one of the earliest and most frequent critiques lobbed at the universe and its studio was a lack of diversity in its casting, particularly when it came to leading roles in standalone superhero tentpoles.
In 2018, Black Panther played a big role in helping to change. Director Ryan Coogler's story of King T'Challa trying to find his way as a leader and a hero in a changing world was primarily set in Africa, featured a largely Black cast, and focused deeply on the culture and design of the fictional nation of Wakanda. The film was a box office smash, thanks in large part to major Black turnout at theaters, and it became a pop culture phenomenon even outside of the MCU.
The next year, it also became the first MCU film to win an Academy Award — three actually, for Best Score, Best Costume Design, and Best Production Design — cementing its status as a singular achievement even among other MCU successes. In a universe full of milestones, Black Panther still feels like an especially prominent one.
March 15, 2019 – James Gunn returns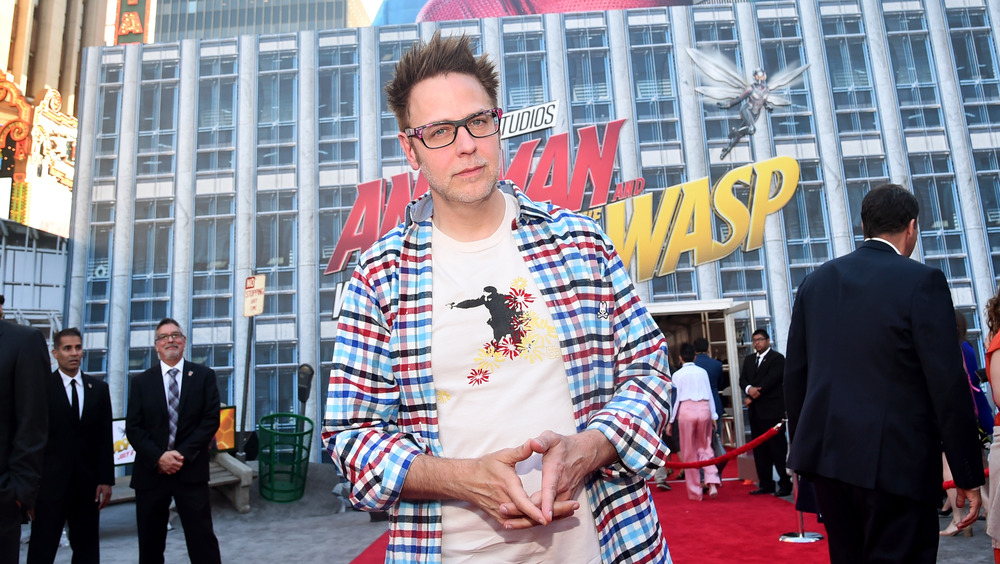 In the summer of 2018, controversy sparked in the MCU fandom when the Walt Disney Company fired James Gunn, the writer and director behind the first two Guardians of the Galaxy films and a significant voice in the MCU. Gunn was fired thanks to far right media outlets digging up years-old tweets he'd posted that contained offensive jokes, and his dismissal was widely viewed among fans as the product of a smear campaign, rather than a legitimate concern on Disney's behalf.
After issuing an apology for his offensive jokes, Gunn was off and running with other projects, including a new Suicide Squad film at rival superhero studio DC Films, but MCU fans weren't about to let his firing go. Various petitions began circulating, calling for his reinstatement for Guardians of the Galaxy Vol. 3, and the Guardians of the Galaxy cast — which included actors on both sides of the political spectrum — even joined together in a statement of support for their director.
At last, in March 2019, Gunn was re-hired thanks to the encouragement of fans and Kevin Feige's decision to stick by his filmmaker. It's a moment that proved Feige's influence over the MCU yet again, but the entire saga also revealed a fresh dark side of the MCU's pop culture ubiquity.
March 8, 2019 – Higher, further, faster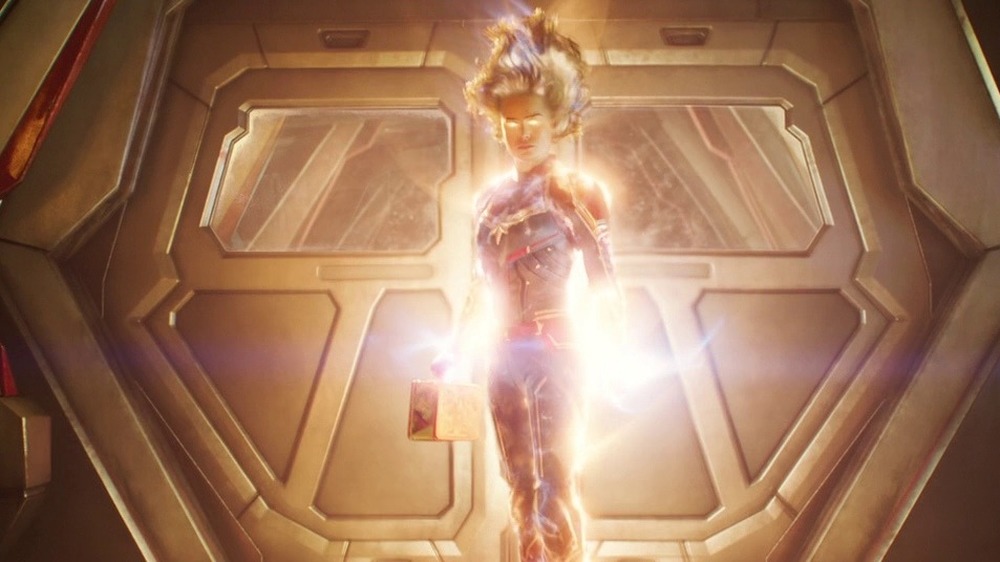 Concerns over the MCU's diversity weren't only aimed at race but also at gender, as fans wondered when the women of the MCU would finally get their spotlight moment outside of team movies. Ant-Man and the Wasp marked the first time a female character was included in the title of a movie, but it was Captain Marvel that broke new ground as the first MCU film entirely led by a woman, Brie Larson's Carol Danvers.
Like Black Panther before it, the film was a critical and commercial success, but it also proved to be a significant pop cultural moment, as fans everywhere formed a bond with Carol and her particular brand of heroism. Within the narrative of the MCU, the film also provided an important benchmark, as it set Carol up to be a leader among a new generation of Marvel heroes in years to come. It also introduced the alien race known as the Skrulls, who are already set to play a larger role thanks to the announcement of Disney+'s Secret Invasion series, which will heavily feature the shapeshifting aliens.
March 20, 2019 – Total control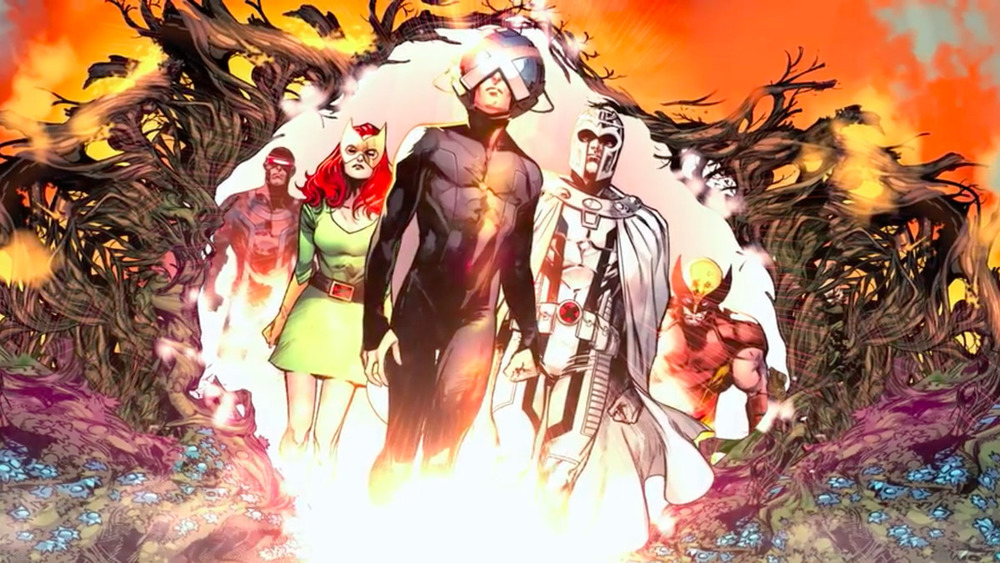 With the deal to include Spider-Man in its cinematic universe, Marvel Studios checked a major box on a lot of fans' wish lists and proved it had the clout and raw pop cultural power to convince other studios to join in the hit-making. Even after that success, though, one other studio continued to hold onto its own Marvel characters.
Yeah, we're talking about 20th Century Fox, which helped launched the 21st century superhero boom with the X-Men franchise and the less-successful Fantastic Four films. For years, fans wondered aloud what might happen if the X-Men were someday able to join the MCU, but they often lamented that it wouldn't happen because Fox just kept finding ways to reinvent its mutants, churning out films like Logan and Deadpool after the main X-Men continuity started to peter out.
Then in 2018, rumblings began that Disney was considering buying all of Fox's entertainment assets, which would include the movie rights to all of the studio's Marvel characters. In March 2019, after months of talks, the deal was closed, and the X-Men and the Fantastic Four were brought back into the Disney fold. As of this writing, only a Fantastic Four film has been announced, and there's no release date attached. Still, the day the deal closed will no doubt be remembered for years as a key moment in MCU history, no matter what Feige and company choose to do with it next.
July 20, 2019 – Another massive Comic-Con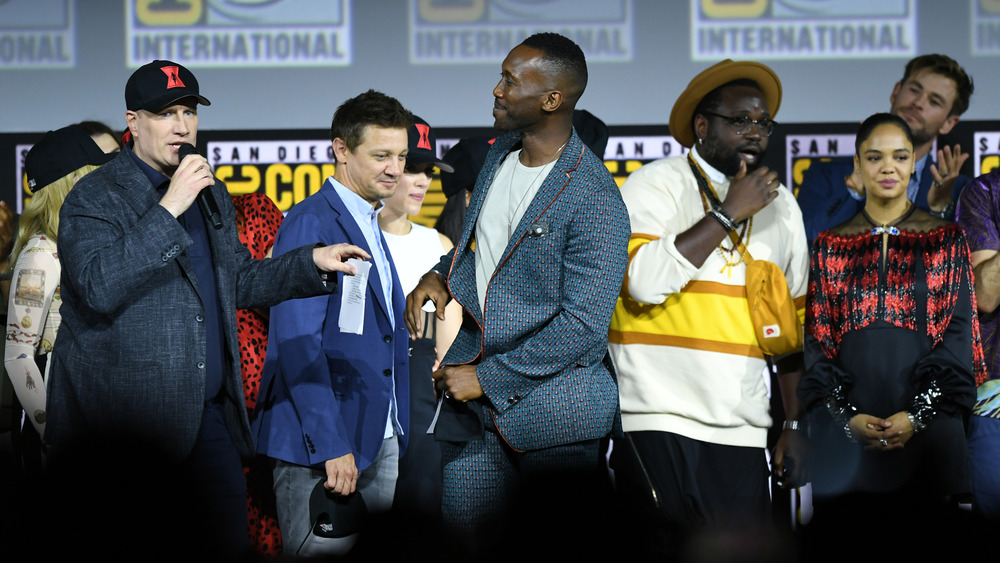 In the wake of the success of the epic 11-year story that Marvel dubbed "The Infinity Saga," it was time for a new era of MCU storytelling, and Kevin Feige began that journey with fans in Hall H at San Diego Comic-Con 2019. Over the course of a massive presentation that included both films and streaming series, Feige discussed a number of upcoming projects that will have key roles to play in the future of the MCU.
Some of the projects — the Black Widow film, the Eternals film, and the Disney+ streaming series WandaVision, Loki, The Falcon and the Winter Soldier, and Hawkeye — were already known to the public in some form. So what really stood out about the day were the new projects. Feige announced Shang-Chi and the Legend of the Ten Rings (Marvel's first feature with an Asian lead), Doctor Strange in the Multiverse of Madness (whose title alone opens up a realm of possibilities), and Thor: Love and Thunder (featuring the return of Natalie Portman, whose Jane Foster character will become Thor).
And in a surprise reveal at the very end of the panel, Feige announced the return of Blade, featuring Mahershala Ali as the sword-wielding Daywalker. It was a diverse, ambitious, wildly star-packed rollout, and we've yet to even scratch the surface of what it means for the franchise's future.
July 21, 2019 – A new box office champion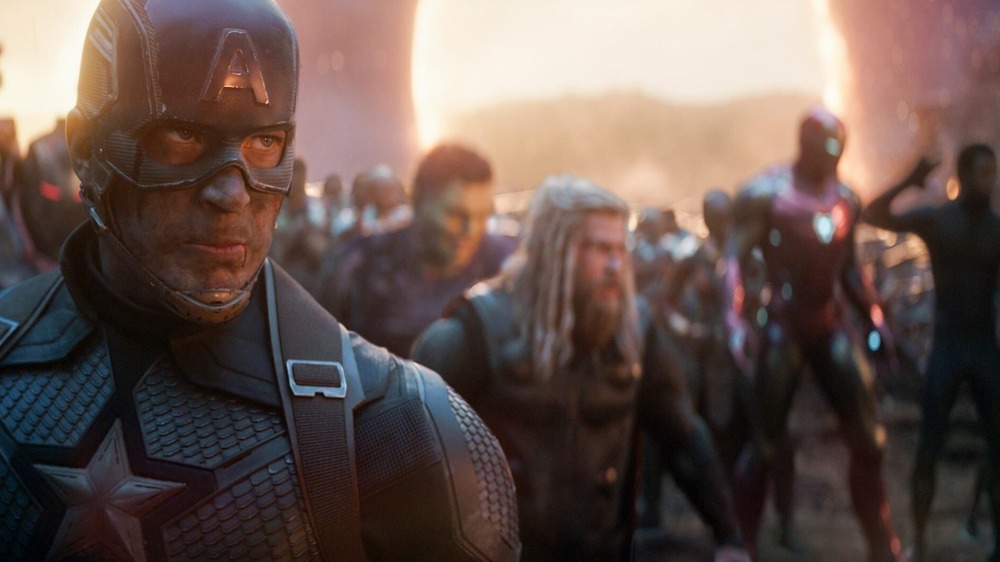 Marvel Studios has been churning out box office hits ever since Iron Man, and even in a landscape of increasingly large box office totals, the films of the Marvel Cinematic Universe just kept rising to the top of highest-grossing lists. In 2018, the studio's much-anticipated Avengers: Infinity War became the first MCU film — and only the fourth film in history at that point — to cross the $2 billion mark at the worldwide box office, which set the stage for its sequel, Avengers: Endgame, to do even better.
By the time Endgame arrived in the spring of 2019, the question wasn't whether or not it would be a hit. Instead, the question was just how big a hit it would be. More specifically, fans and pundits alike wondered if the film would have the kind of box office legs it would take to top Avatar, James Cameron's visual effects wonder, that had, for a decade, sat atop the all-time box office lists.
At last, in July 2019, a day after Kevin Feige declared victory at San Diego Comic-Con, box office receipts confirmed that Endgame had broken Avatar's decade-old record. The film finished with a worldwide box office total of $2.797 billion, a record that's likely to stand for some time … or at least until Cameron proves his Avatar sequels are worth waiting for.
August 23, 2019 – Disney+ expands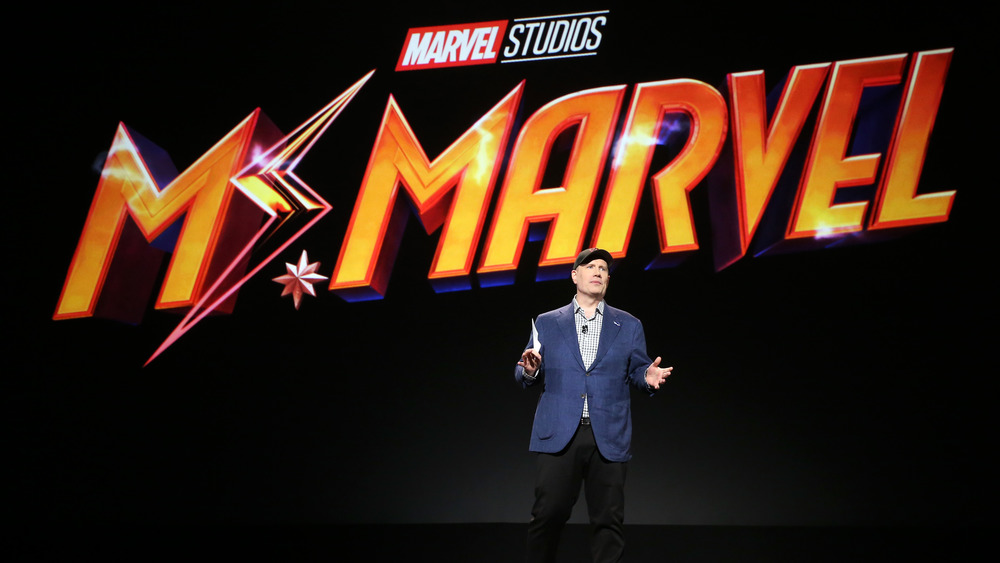 By the fall of 2018, Marvel Studios was developing new streaming series for The Walt Disney Company's streaming service, Disney+. The initial plan was to spotlight characters fans already knew from MCU films who hadn't yet had their own stories, and so we got announcements of series centered on Scarlet Witch and Vision, Loki, Falcon and Winter Soldier, and Hawkeye. That all made sense, but Disney+ also represented a massive opportunity for Marvel to grow its universe with new characters. At the D23 Expo in August 2019, Feige took advantage of exactly that.
During the TV portion of Marvel's presentation at the Expo, Feige announced that streaming series starring She-Hulk, Ms. Marvel, and Moon Knight would be making their way to Disney+ in the coming years, setting the stage for an even more diverse MCU and emphasizing Marvel Studios' commitment to telling more and more interconnected stories on the big and small screens. As massive as this universe already is, it's poised to be even bigger.
September 27, 2019 – Spider-Man comes home again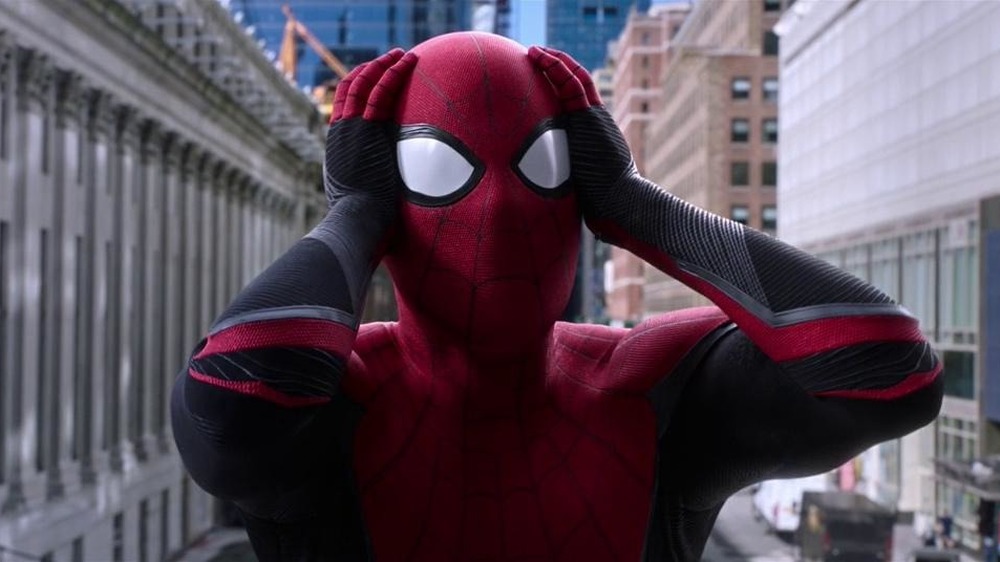 In the summer of 2019, trouble began brewing in the MCU, even amid Avengers: Endgame's record-breaking box office run. After a successful partnership that had to that point included two standalone films and appearances in three other MCU crossovers, Marvel Studios and Sony Pictures seemed poised to sever their shared custody of Spider-Man, cutting one of the MCU's key characters out of the narrative at a pivotal moment in the overall story.
The news sent shockwaves through Marvel fandom, as some blamed Sony for making a foolish decision and others blamed Disney for being too greedy. Petitions were launched, hashtags were circulated, and both studios traded barbs in the press over what might come next. Fans began to speculate over how the MCU might proceed without Tom Holland as Peter Parker, how the character could be written out, and what the third Spider-Man film might look like without Avengers in the background.
Then, at last, in September 2019, cooler heads prevailed. The two companies reached a new agreement that would keep Holland's Spidey in the MCU for the time being. If this deal hadn't been rescued, we would've been looking at a different universe entirely.
August 28, 2020 – A star goes out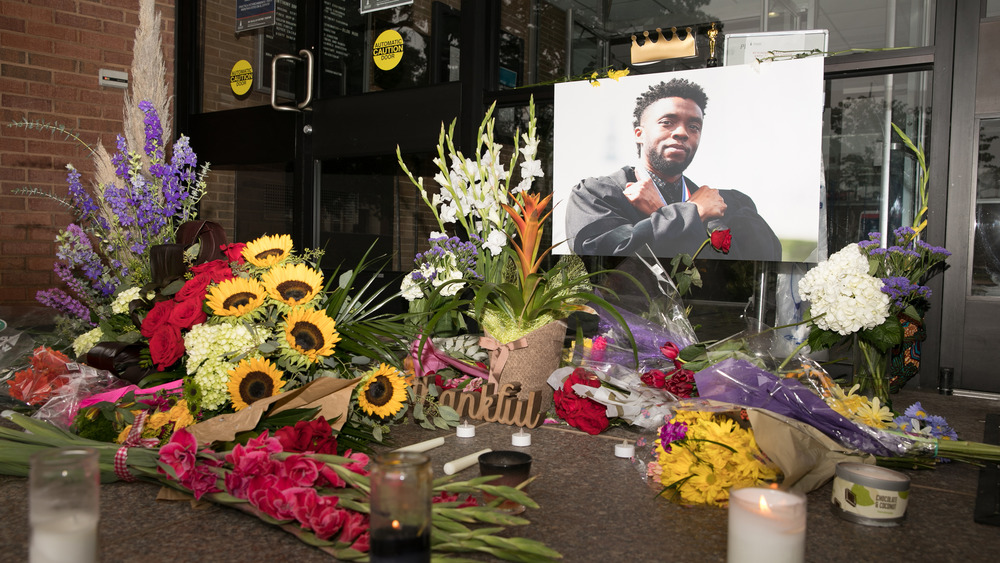 Marvel Studios is renowned for its planning, and Kevin Feige is known among fans as the mastermind of it all, shepherding tentpole after tentpole to a certain kind of interconnected success that only careful plotting can bring. But no matter how carefully you plan, tragedy can still strike, and that's what happened in the summer of 2020 when Marvel Studios lost one of its brightest stars.
Chadwick Boseman, who'd played a key role in the final chapters of the Infinity Saga and had started a cultural phenomenon when he starred in Black Panther, passed away in August 2020 at the age of 43 after a private battle with cancer. The news rocked the entertainment world, as Boseman's friends, collaborators, and fans all reacted with shock at the tremendous loss of his talent.
In the aftermath, fans and insiders wondered how Marvel Studios would handle the loss, given that a Black Panther sequel was already in development. Feige later confirmed the role wouldn't be recast, and Boseman wouldn't be digitally recreated. Instead, the franchise would move on in tribute to him, marking Boseman's passing not as a complication in a superhero universe but as a tremendous loss that underlined just how much his work meant to so many people.
December 10, 2020 – Marvel wows investors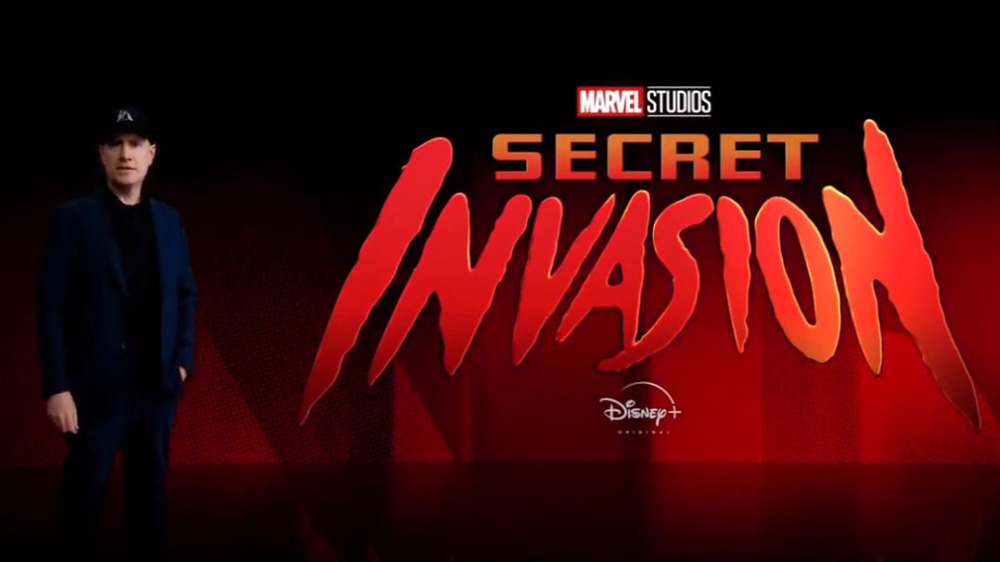 In 2020, the COVID-19 pandemic brought in-person events like comic conventions to a halt, which meant no major new rollouts for Marvel Studios … at least until the very end of the year, when The Walt Disney Company announced a major "Investor Day" presentation that would allow virtual rollouts from the company's major media subdivisions.
Of course, Marvel Studios and Kevin Feige had a presence there. What followed was a massive digital showcase that allowed Feige to once again greatly expand the breadth of Marvel Studios' future while also highlighting upcoming releases like Loki and Ms. Marvel.
During Investor Day, Feige dropped quite a few new announcements. He revealed a Fantastic Four film to be directed by Spider-Man: Homecoming's Jon Watts, and he also announced an Armor Wars series starring Don Cheadle as War Machine. Plus, we learned about a Secret Invasion series starring Samuel L. Jackson as Nick Fury, as well as an Ironheart series that would introduce armored hero Riri Williams to the MCU (adding even more diversity to the roster).
All of that – plus new announcements tied to everything from Captain Marvel 2 to Doctor Strange in the Multiverse Madness – further solidified Marvel's post-Endgame future. That film may have been a climax for all that came before, but it was also the doorway to a new world of narrative possibilities.
January 15, 2021 – WandaVision arrives
After two years of development, 2020 was supposed to be the year Marvel Studios finally began rolling out its Disney+ original series that promised direct ties to the rest of the MCU. Filming delays due to the COVID-19 pandemic ground that to a halt, but by January 2021, the Disney+ era of Marvel Studios was finally ready to launch with WandaVision.
The series stars Elizabeth Olsen and Paul Bettany in the respective title roles of Wanda Maximoff and Vision, as they attempt to blend into a suburban neighborhood in what appears to be a constantly shifting sitcom reality that's perhaps masking something darker. The series, created by Jac Schaeffer, might not be the biggest creative risk cinephiles have ever seen, but in terms of the often conventional storytelling of the MCU, it constitutes a major break with previous norms within the Marvel Studios framework.
WandaVision is — like Guardians of the Galaxy and Ant-Man before it — a major risk, but it's a risk in form rather than in character. It's a show that forces fans to see their beloved superhero universe in an entirely new way, making the success of WandaVision a bold step forward for the MCU and its future endeavors.