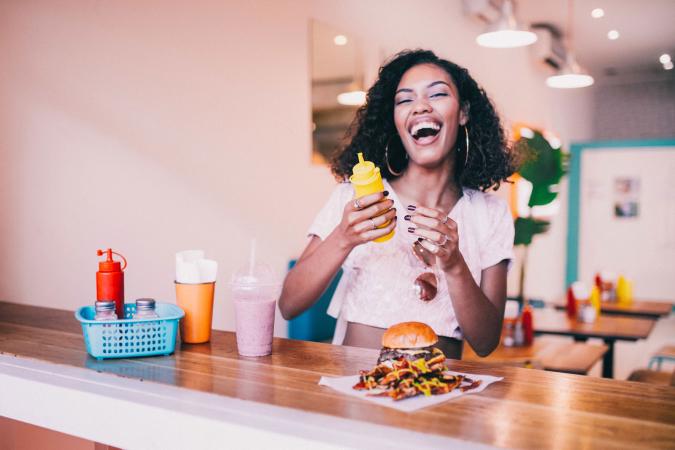 The average person needs around 2,000 calories a day to function, yet many people exceed that calorie count on a daily basis because they make food decisions without understanding the calorie count of these items. Whether it's a Bloomin' Onion at Outback Steakhouse to nibble on that just so happens to nearly match the daily caloric limit for an adult (the Bloomin' Onion has 1,950 calories!) or a donut with icing at an office meeting (coming in at around 400 calories), people make bad food decisions frequently, largely because they simply don't know how caloric these foods can be.
"Snacks" at More Than 500 Calories
There are many snack foods that are quite high in calories, since on a 2,000-calorie diet, a snack should be about 250 calories or fewer.
While calories are important, it's also necessary to strive for a nutrient-rich diet. So while things like coconut milk and nuts have high calorie counts, their nutritional benefits are numerous.
1,000 or More Calories
Rest assured that eating out is a nearly surefire way to encounter foods containing more than 1,000 calories. Often it's the preparation of the foods that packs on the calories.
2,000 or More Calories
Consuming all the calories you need in one day in one sitting isn't optimal for your metabolism or your energy levels.
Calories Count
If you're trying to lose or maintain weight, calorie counts of foods are important to understand. Read labels and menus carefully to ensure you don't wind up eating far more calories than you realize.