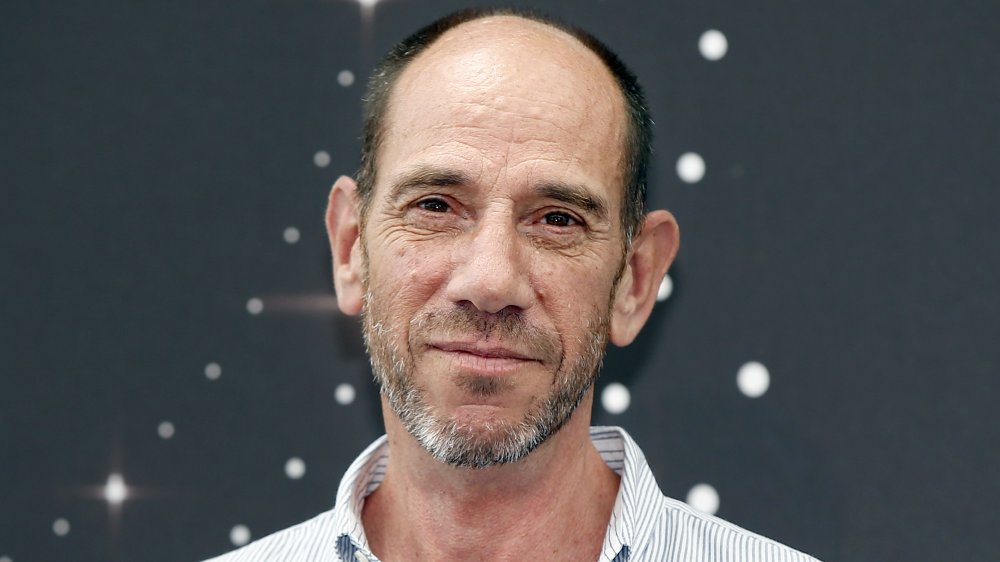 When CBS first aired NCIS back in 2003, they probably had no idea this spin-off of their JAG series would be the television juggernaut it's become. The show is still going strong all these years later, and for a long time now, it's been the network's most-watched drama and their second most-watched show. And what do we mean by a "long time"? Well, in 2018, Deadline reported that NCIS had been "the most-watched drama in the world in three of the last four years." So yeah, the entire planet loves this show.
However, as with any series that's been on the air for nearly two decades, there are bound to be cast changes. After all, story lines evolve, actors get bored, and of course, there are always personality conflicts. In fact, there are plenty of reasons why an actor might want to leave a show, even one that's as highly rated as NCIS. But not all of the cast changes on the series and its two spinoffs — NCIS: Los Angeles and NCIS: New Orleans — are as straightforward as you might think. From personal decisions to behind-the-scenes drama, here are the real reasons why these actors left the world of NCIS.
Michael Weatherly was tired of the NCIS grind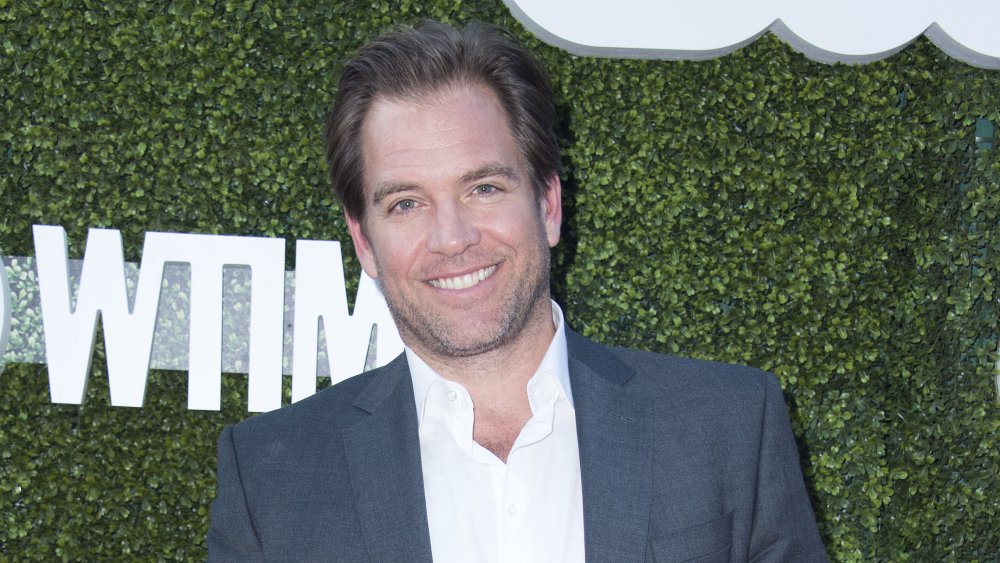 Michael Weatherly was one of the original cast members of the flagship NCIS. But working in one place for over a dozen years can be a drag, even for an actor on a hit television show. According to Weatherly, his decision to leave the show back in 2016 was one of boredom. He was "burnt out by NCIS" and was "really tired" of playing his character, Tony DiNozzo, for 13 seasons. He told the Television Critics Association, "It really felt like a circle that had gone all the way around, and I really felt happy with the resolution of character and my time on the show."
It seems Weatherly wasn't too tired by the grind of making a series because a mere two months after his departure from NCIS was made public, it was announced Weatherly would be the star of his own television show in the fall for CBS called Bull, a series inspired by the early career of Dr. Phil McGraw (yes, that Dr. Phil). However, Weatherly's tenure as the star of Bull hasn't been without controversy. In December 2018, CBS paid former Bull co-star, Eliza Dushku, $9.5 million to settle her claim of being sexually harassed by Weatherly during her tenure on the show. Dushku said she was written out of the show after confronting Weatherly about his behavior. Despite the big payout, Bull is still currently in production at CBS.
Pauley Perrette is terrified of Mark Harmon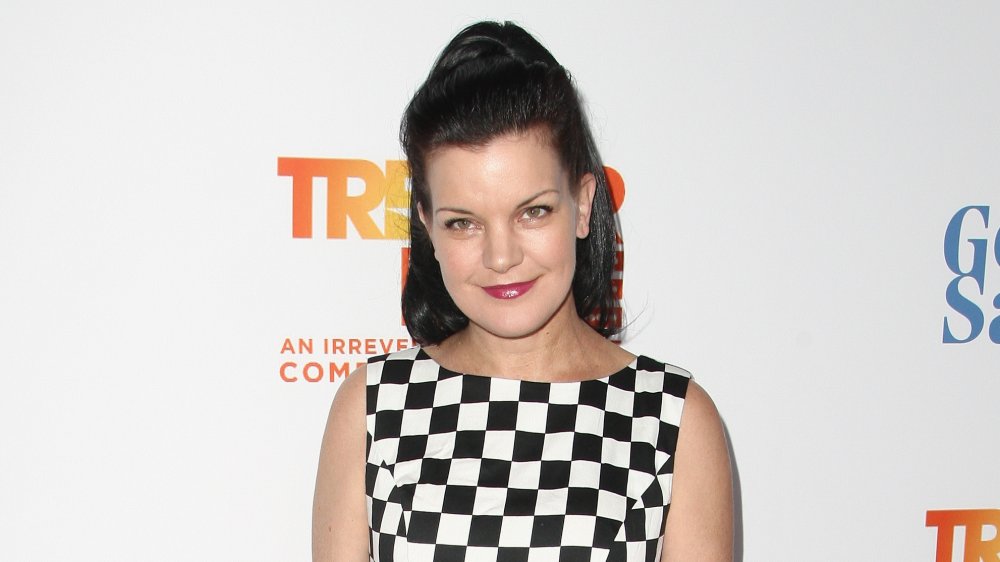 Pauley Perrette's decision to leave NCIS is one wrapped up in a bit of mystery. When she first announced her departure in 2017, she tweeted, "I believe in God and the universe so firmly, and it just suddenly became blindingly apparent that now was the time." She later tweeted that leaving was "a decision made last year. I hope everyone will love and enjoy EVERYTHING ABBY not only for the rest of this season but for everything she has given all of us for 16 years." Pretty cryptic, right?
Since then, Perrette has been clear about why she will never return to NCIS. In June 2019, she tweeted that she wasn't ever coming back to the show. Her reason? Well, according to Perrette, "I am terrified of Harmon and him attacking me. I have nightmares about it." According to a now-deleted tweet, something happened to a member of the crew, and she "fought like hell to keep it from happening again." Perrette then went on to tweet, "And then I was physically assaulted for saying NO!?and I lost my job."
So what caused Perrette to stand up for the crew and supposedly provoked Harmon to attack her? Well, this whole thing apparently stems from Mark Harmon's dog biting an NCIS crew member, and according to Perrette, "a very rich, very powerful publicity 'machine'" was trying to keep her silent about what went down between her and her co-star. As for CBS, the studio responded to Perrette's allegations saying, "Over a year ago, Pauley came to us with a workplace concern. We took the matter seriously and worked with her to find a resolution. We are committed to a safe work environment on all our shows."
Cote de Pablo wanted more respect for Ziva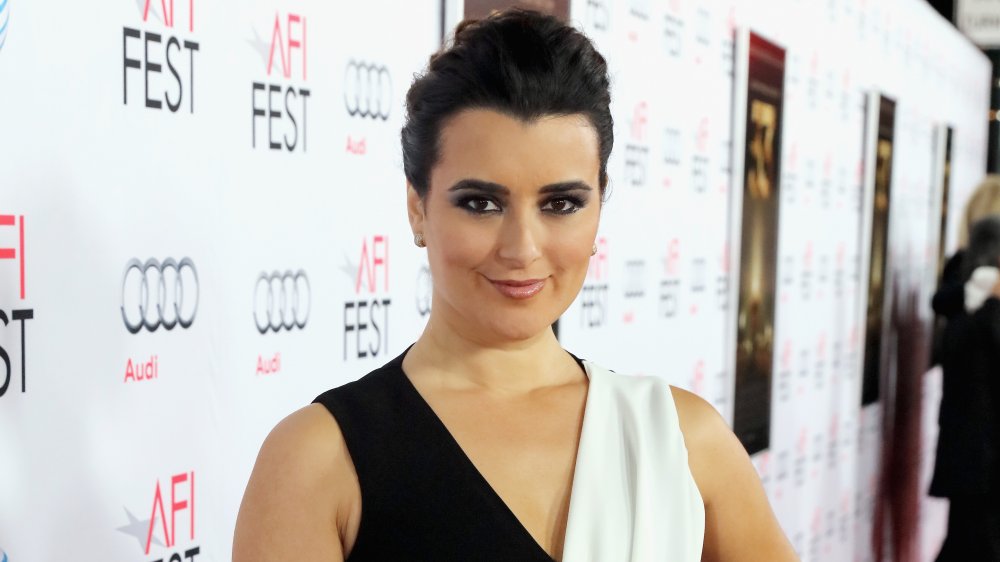 Although not on the show from the start, Cota de Pablo's character of Ziva David was a favorite among the NCIS fan base. She joined the show in 2005 for season three but left abruptly in 2013 at the beginning of season 11. She was the first of the major characters to exit the hit series, and after her departure, she told TV Guide that her decision to leave was "an overwhelmingly hard thing" and "terrifying," but as for her motivation to step away from the show, that was "a personal thing."
A few years later, though, the actress said her departure was because she felt the show wasn't treating her character right. As she explained in a 2016 interview, Ziva wasn't "being treated with the respect that she deserved." However, even though she wasn't happy with the series, she didn't rule out going back to NCIS, saying, "Unless someone can really write something fantastic for her, I won't go back." Fortunately, it looks like de Pablo got her wish because she did indeed return to as Ziva, appearing in both season 16 and season 17.
Sasha Alexander just couldn't do NCIS anymore
When Sasha Alexander told producers she was ready to leave NCIS after two seasons, they certainly sent off her character with a bang. Special Agent Kate Todd was shot in the head and killed, shocking fans of the show. But why did she leave in such a grisly way? Well, as it turns out, she was just ready to move on.
According to Donald P. Bellisario — executive producer and creator of NCIS — he decided to give the character a dramatic send-off when Alexander expressed a desire to depart. As Bellisario explained (via the Chicago Tribune), he'd "already started writing the last episode of the season" when "Sasha came in … with tears in her eyes, she said, 'I just can't work this hard.'" After all, as the actress said to TV Guide in 2012, "People don't realize that on a network show, you make 24 episodes a year — that's 10½ months a year, 17 hours a day. It's hard core."
She went on to say she doesn't regret her decision to leave NCIS, explaining, "I really firmly believe in my heart that I would not be where I am today — happily married, with two kids, doing things creatively that I want — if I had stayed." After leaving the show in 2005, Alexander went on to star in Rizzoli & Isles which ran on TNT for seven seasons. She was also a recurring character on Shameless and has appeared on several other shows, including Law & Order: SVU and Curb Your Enthusiasm.
Lauren Holly was bored being the Director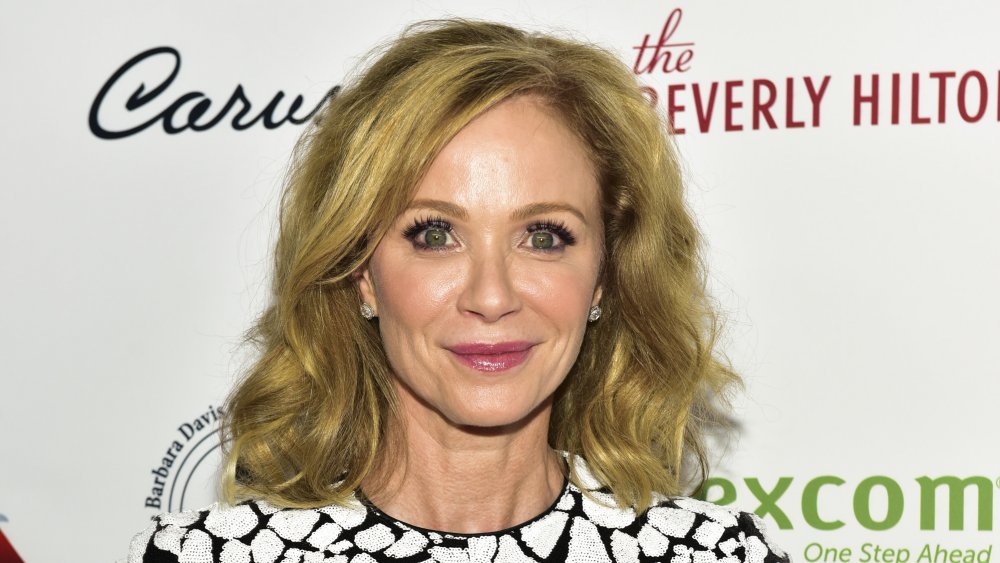 Lauren Holly was a part of NCIS from seasons three to five, where she played Jenny Shepard, the director in charge of the NCIS team. Holly hadn't been acting for a while when she was offered the role, and as she explained, it was just supposed to be "a guest-starring arc that would be about six episodes." However, she wound up playing the mysteriously ill director in a whopping 48 episodes, and as a result, Holly eventually left because she was tired of playing the character.
After all, she'd been taking a break from acting previous to singing on with NCIS, so after three seasons, she explained, "To be honest, now that the work bug had bitten me again, I got bored with my part of the Director." However, it wasn't her illness that killed off her character. Nope, Jenny Shepard was murdered by the fiance of a Russian crime lord that she'd been sent to kill years earlier. Fortunately, Holly herself is alive and well, and she's appeared in movies like The Blackcoat's Daughter and Crank: High Voltage, as well as a number of TV shows like Flash Point, Motive, and Designated Survivor.
NCIS didn't know what to do with Duane Henry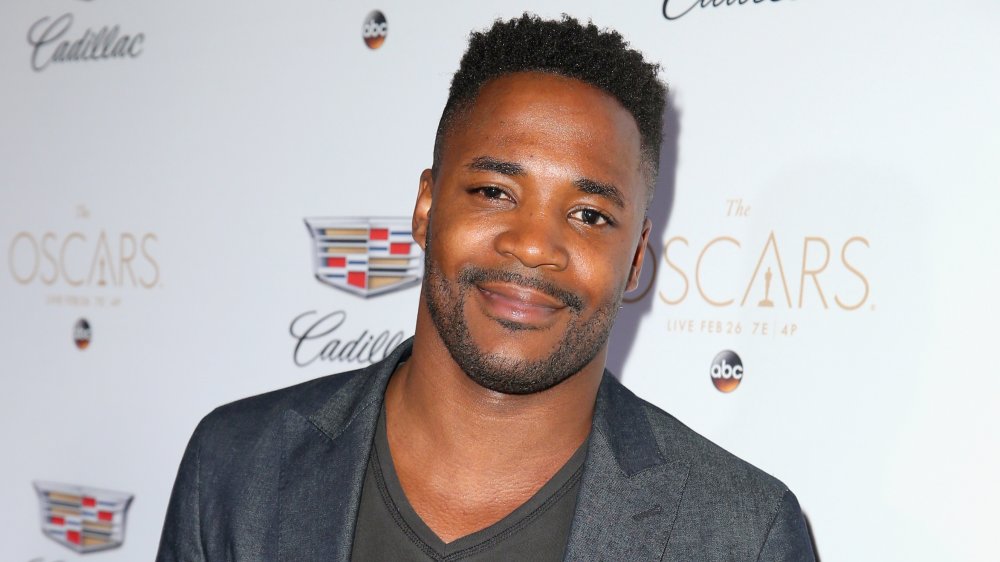 English-born Duane Henry joined NCIS in season 13, playing the character of Clayton Reeves, a former British MI6 officer who joins the NCIS International Desk. Sadly, Henry was only on the show for two seasons before being killed off in the same episode where Pauley Perrette makes her final appearance as Abby. Henry says his exit was partly due to the fact that the show didn't know what to do with his character after the death of former NCIS showrunner Gary Glasberg. As Henry explained to TV Line, "Gary was obviously 'my guy,'" and, "Clayton was Gary's brainchild." So when Glasberg passed away, Henry could tell the rest of the crew "were not really sure [what the future held]."
As a result, Henry knew the end could be near for his character, and he prepared himself for his departure, saying, "I live in a world called You Never Know, so I'm always prepared for everything." When asked if he was upset about the way Clayton went out — being killed by a hitman who meant to kill Abby — Henry said, "This is TV history at its finest. You can't ask for a better exit. Like, come on, man." Although Henry's exit from the show was completely amicable, the fact that his character was murdered means we've definitely seen the last of Clayton Reeves on NCIS.
Jennifer Esposito, one and done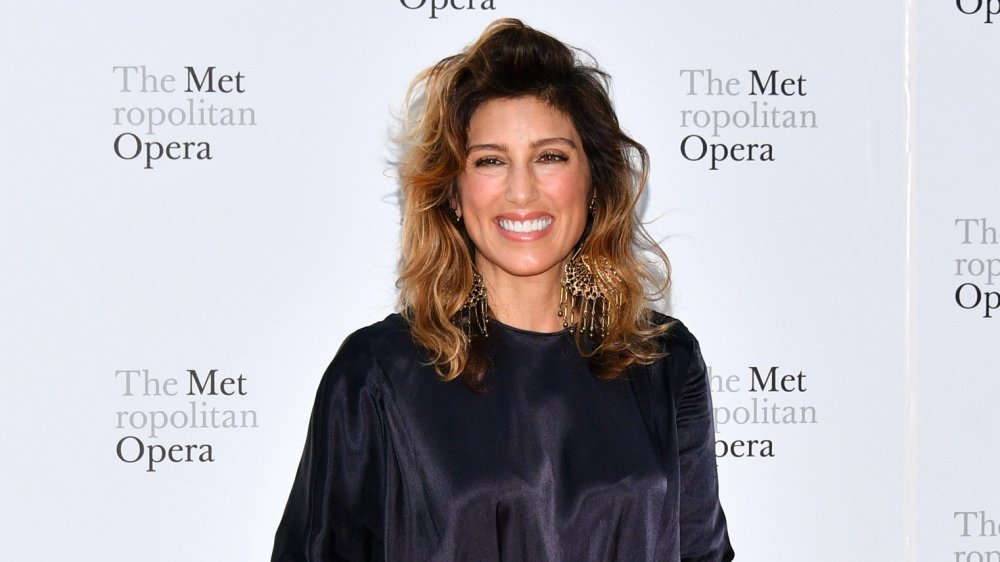 Jennifer Esposito might have only been one for one season for NCIS, but she definitely made an impact with fans as Special Agent Alexandra Quinn. Before joining NCIS, Quinn had worked as a Federal Law Enforcement Training Center (FLETC), where she spent 15 years training agents, including Bishop, Torres, and McGee. So fans were surprised when it was revealed Esposito wouldn't be returning to the hit show. There was some speculation that the actress might've been ill. Well, at least that's what Jennifer Esposito had been hearing when she addressed the rumors on Twitter herself saying, "No, I am not ill, but I so appreciate your concern. Was not meant to be there long but happy I was. Met some great new friends! Love 2u all."
According to Esposito, Quinn wasn't going to be a long-term characte,r and her departure from NCIS wasn't as surprising as it seemed. However, there's always a chance that Quinn could return at some point. Unlike some of her fellow cast mates, her character wasn't killed off. Instead, she'd merely left the team to care for her mother, who'd been diagnosed with Alzheimer's disease.
Was Zoe McLellan fired from NCIS: New Orleans?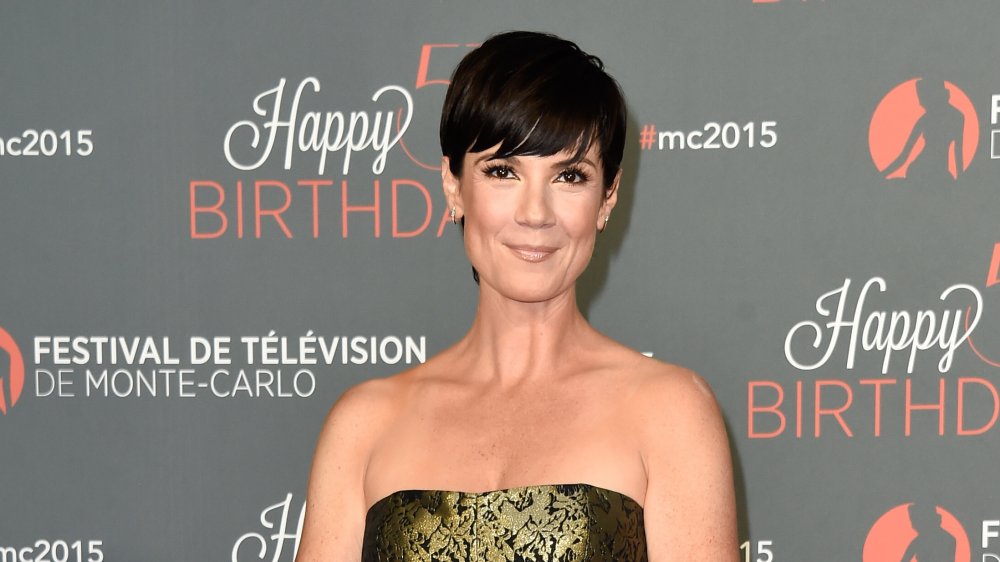 One of the most mysterious NCIS departures was Zoe McLellan's exit from NCIS: New Orleans. At the time of her exit, producers of the show called it a "creative decision," but a 2019 article by Vulture reveals an entirely different reason for McLellan's character, Special Agent Meredith Brody, being written out of the show: She was fired.
According to Vulture, the original showrunner of NCIS: New Orleans, Jeffrey Lieber, said he was under tremendous "pressure to get on board with the firing" of McLellan from those higher up than him from the network. Lieber wasn't told the reason why they wanted her gone, and he said he fought back, explaining, "I thought she was doing a good job and that the audience was connected to her, especially because testing bore that out." In Lieber's view, any potential issue with McLellan had to do with her character, but even after changes were made, Lieber said he was told again that McLellan had to go.
So what was the real reason the CBS brass wanted her gone? Well, as Lieber explained, "Finally, one powerful man putting pressure on me just admitted to me that the problem was that Les didn't find her 'f***able' enough, and that he had felt that way from day one." Les is, of course, Les Moonves the former chairman of CBS who resigned in 2018 after several allegations for sexual harassment and abuse were brought against him. After Lieber's departure from the show, Brad Kern took over as showrunner and proceeded to talk poorly about McLellan. Kern apparently told his staff he didn't "find her sexually attractive." A former employee of the show also explained to Vulture that Kern told employees in 2017 "how they fired McLellan because she couldn't move well (i.e., not athletic at all), and Les didn't think she was f***able."
McLellan has refused to comment on any of these revelations. In 2018, Kern stepped down as showrunner of NCIS: New Orleans but remained as a consulting producer after CBS had investigated him twice for sexual harassment allegations. After an outside party was brought in to investigate a third charge of sexual harassment, Kern was fired from the show, and his deal with CBS was terminated.
Shalita Grant felt it was time for a change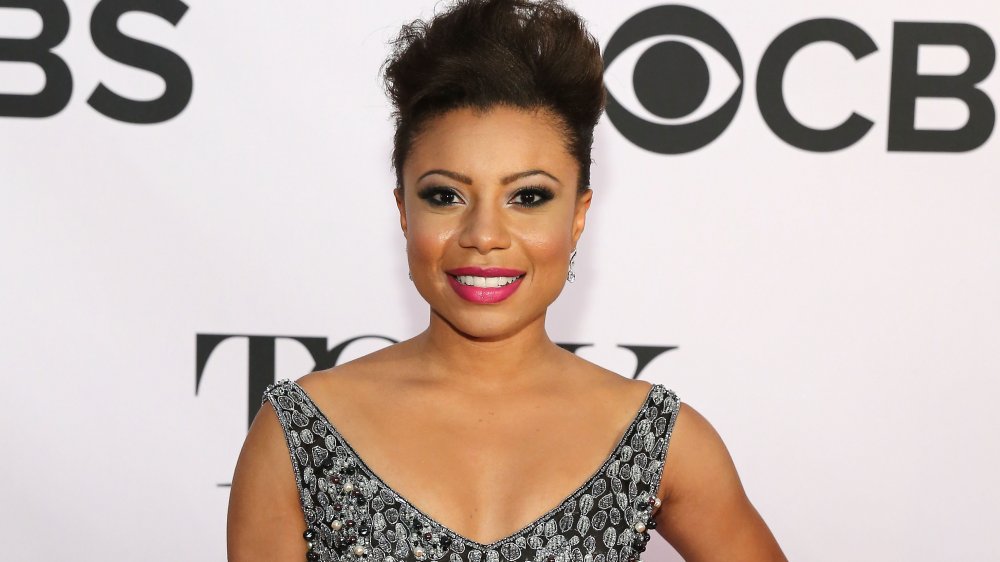 Shalita Grant's departure from NCIS: New Orleans seemed to come as a shock to fans of the show. She was originally hired as a recurring character, ATF Agent Sonja Percy, and she became a full-time actor as an NCIS special agent in season two. Grant was with the show for most of season four, but there isn't much info about the specific reasons why she left the series. According to Deadline, the actress said her decision to leave the show was "mutually agreed upon," and that Grant wanted a change and was "moving on to the next great thing." Variety reported that the split from the show was "amicable," and in the same article, Grant's manager said, "It's just time for a change." However, the actress has been keeping busy in the world of television, taking roles on shows like Mercy Street, The Good Wife and Bones.
Miguel Ferrer, gone but never forgotten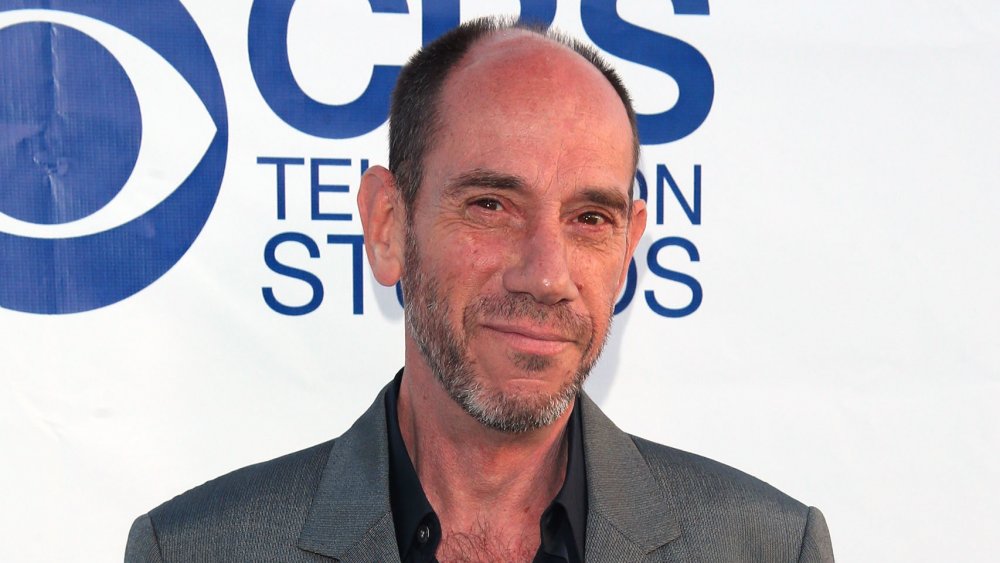 Miguel Ferrer played NCIS Assistant Director Owen Granger on NCIS: Los Angeles from its beginning in 2009 until his untimely death in 2017. Sadly, Ferrer died from throat cancer at the age of 61. The writers had written Ferrer's cancer into the show by having Granger suffer from an unnamed disease, caused by his smoking and other bad habits.
Although frail towards the end of his life, Ferrer appeared on the show for as long as he could. Chris O'Donnell, Ferrer's long time co-star on the show, thinks that he hung on longer than he might have because Ferrer looked forward to coming to work. As he told CBS, "I think the show was kind of keeping him alive for a while there because it gave him something to look forward to."
After Ferrer passed away, the show paid tribute to actor with an "In Memoriam" in the closing credits, as well as playing a version of "Knocking on Heaven's Door" recorded by Ferrer and his band, the Jenerators.
Lucas Black had other priorities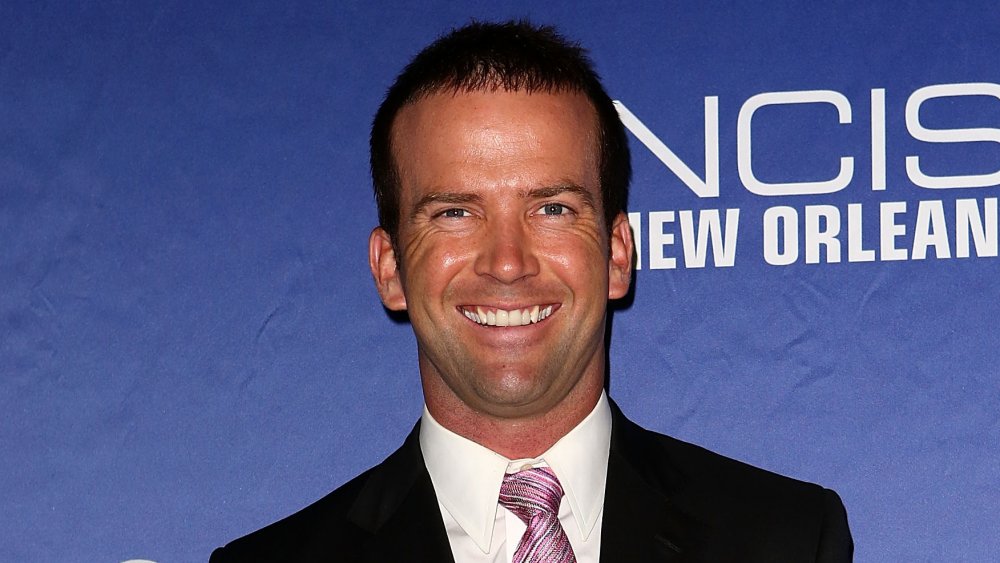 Fans of NCIS: New Orleans were absolutely stunned when Special Agent Christopher LaSalle was shot and killed in the middle of season six. After being shot in the chest, it looked as though the beloved character would pull through, but instead, he died in the hospital in front of his shocked team.
It was a tragic moment for the characters on the show, and it was also pretty heartbreaking for fans at home. After all, actor Lucas Black had been with the series from day one, and his Southern drawl and down-home charm endeared him to viewers. Black posted a video on Instagram for fans of NCIS: New Orleans to watch after his last episode aired, where he told fans, "Well, that's all she wrote for Agent LaSalle," and he went on to say, "I wanted to take this time personally to thank all of you fans out there for your love and support."
So, why exactly did Black leave the show after six seasons? According to Black himself, he felt it was to put his focus on his family. In a video posted on Deadline, Black said working on the show wasn't "easy" for him, explaining, "There's a lot of priorities in my life that get sacrificed for me to be here, but it's time for me to focus on those priorities in my life."