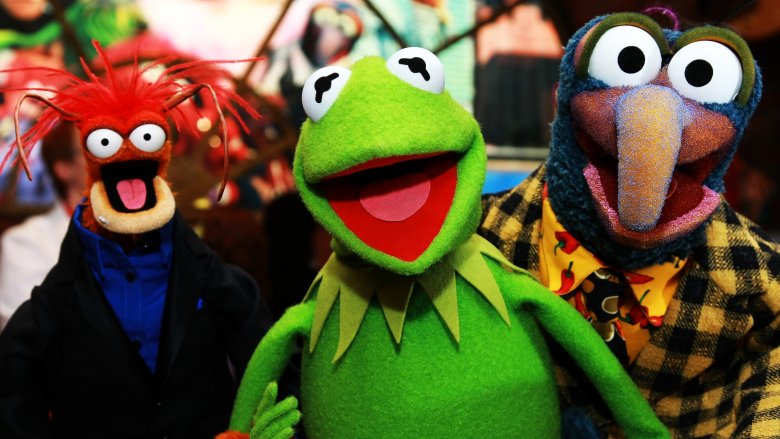 The Muppets are a cultural institution and an American treasure loved by kids and adults alike. Their wacky antics are genuinely hilarious—and even sometimes touching. From Sesame Street to The Muppet Show to Muppet Babies to The Muppet Movie and everything in between, the fascinating work of Jim Henson, Frank Oz, and more has captivated the world for more than 60 years. Now it's time to play the music and light the lights for an in-depth look at Kermit, Miss Piggy, Fozzie Bear, Gonzo the Great, Bert and Ernie, and lots more.
The Muppets were TV stars two decades before The Muppet Show debuted
Jim Henson and his Muppets started appearing on TV in the very early years of the medium itself. In 1955, Henson was hired by a Washington, D.C. TV station to make Sam and Friends, a five-minute series that aired locally just before The Tonight Show. It ran for six years and centered on a simple, humanoid puppet named Sam, along with other characters such as Chicken Liver, Harry the Hipster, and a vaguely lizard-like character named Kermit (not yet a frog). Henson, who started working on the series when he was just 18 years old, performed almost all the characters, although he was assisted by Jerry Juhl and Jane Nebel. Juhl would go on to be a major puppeteer for the Muppets for decades; Nebel and Henson marred in 1959.
Sam and Friends led to many offers to make commercials, which funded the Hensons' increasingly sophisticated puppeteering operations. In 1963, the first major "Muppet" (a portmanteau of "marionette" and "puppet") got the Hensons their first national attention: Rowlf the Dog. Operated and voiced by Jim Henson, he was the breakout star of The Jimmy Dean Show, a primetime variety series hosted by the country music singer and sausage pitchman. From then on, Henson's Muppets were a fixture of TV variety and talk shows.
What Muppet eyes are made of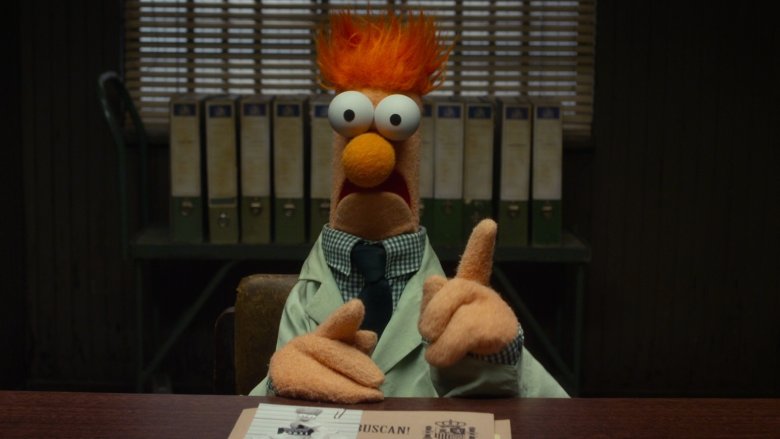 It's a testament to the voice and puppetry talent of Muppet performers that their characters have such expressive faces—after all, Muppet eyes are just white spheres or discs with black dots in the middle for pupils. (Muppet rule of the thumb, according to the makers of Sesame Street: the younger the character, the larger the pupil.) But contrary to popular belief, those big whites of a Muppet's eyes are not halved table tennis balls. Back in the '70s they were made out of the cut-up parts of a spherical, nesting doll-like toy called Wacky Stax. Henson and his cohorts discovered that they were the ideal Muppet eye base, so much so that when the company that made Wacky Stax pulled the toy off the market for lack of sales, Henson reportedly bought out their entire unsold stock.
The Muppet Show was rejected by networks multiple times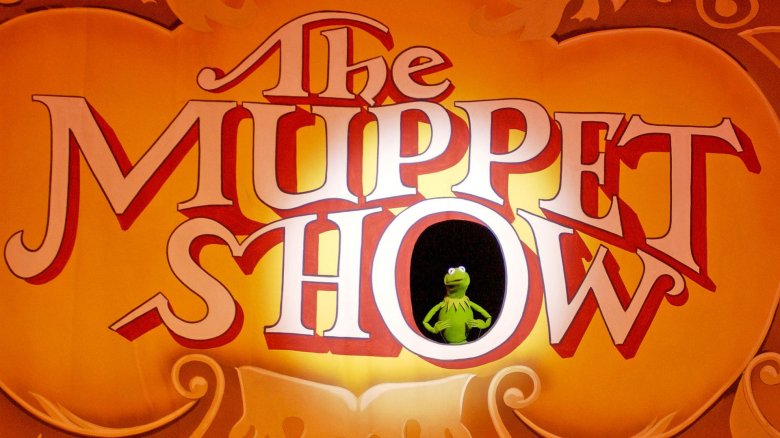 In 1969, Henson wrote a proposal for a weekly Muppets series, sensibly titled The Muppet Show, that he envisioned as "a loose assemblage of bits and pieces" including sketches, musical numbers, and celebrity guest hosts. In 1973, ABC agreed to tape a pilot and air it as a special called The Muppets Valentine Show. Critics loved it, but ABC didn't yet want to commit to a weekly show.
Undaunted, in 1974, Henson pitched ABC another proposal for The Muppet Nonsense Show, which he promised would have "no guest star, a lot more zany comedy…and continuing characters that the audience will get to know and love." (Among those new characters: Dr. Teeth and the Electric Mayhem, Sam the Eagle, and the Swedish Chef.) Wryly retitled The Muppet Show: Sex and Violence, the special was hosted by a bland Muppet emcee named Nigel. (Kermit the Frog had just one line.) Again, the pilot aired to an appreciative audience, and again, ABC didn't order it to series.
CBS liked a sales pitch film Henson made—almost enough to put The Muppet Show on its schedule in 1975 with a time slot of Sundays at 7PM. Instead, the network moved its little-watched newsmagazine 60 Minutes into that period. Ultimately, The Muppet Show made it to television in 1976—British television. Lord Lew Grade, head of the ATV network, agreed to take on The Muppet Show, and syndicated it to local stations across the U.S. for five seasons.
The Muppets were very briefly a part of 'Saturday Night Live'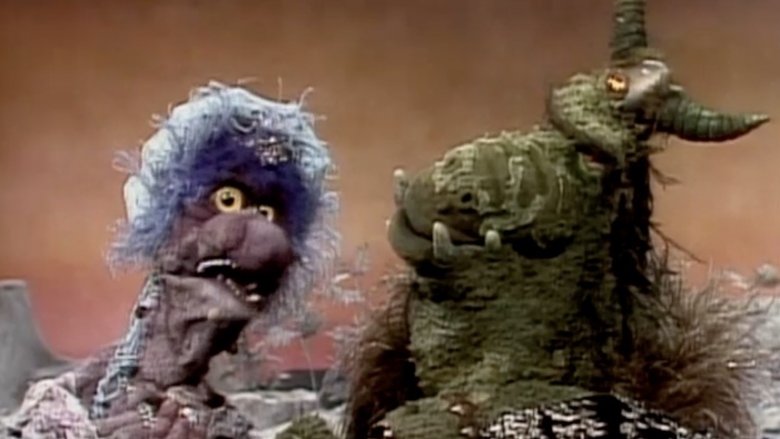 A year before The Muppet Show debuted in syndication, Henson finally had some luck getting the Muppets on network TV. While ABC and CBS passed, NBC wanted to be in the Muppet business, and hired Henson to be a contributor to a brand-new, edgy, late-night variety series called NBC's Saturday Night…later renamed Saturday Night Live. These weren't comedy sketches starring Kermit, Miss Piggy, and Rowlf, however—Henson's team created brand-new monstrous creatures for a weekly segment called "The Land of Gorch."
Almost nobody involved with "The Land of Gorch" enjoyed it. Saturday Night actors and writers resented losing precious airtime to puppets, which lacked that distinctive Muppets flavor because due to Writers Guild rules, only Saturday Night staff writers could write the "Gorch" sketches. Each week the duties usually fell to the writing team of Tom Davis and future Minnesota senator Al Franken. After one season, "The Land of Gorch" disappeared from Saturday Night.
The untold truth of Miss Piggy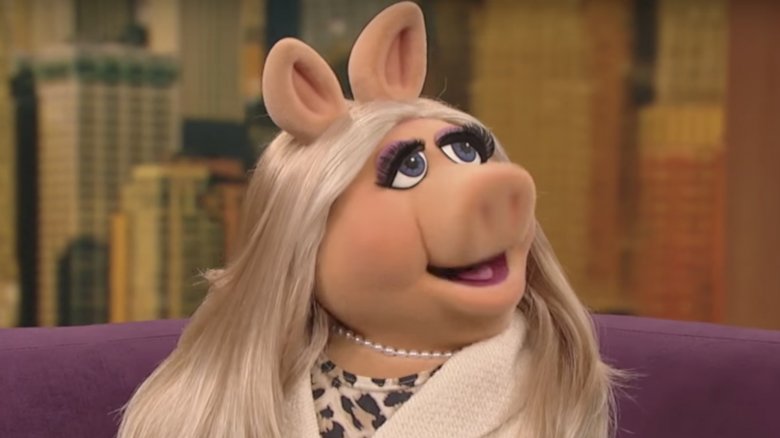 The beloved Miss Piggy has only been around since 1974—just two years before the debut of The Muppet Show. She was the creation of a Muppet maker named Bonnie Erickson, who also built Muppet Show hecklers Statler and Waldorf as well as Zoot, the blue saxophone player in the Electric Mayhem. Her inspiration for Miss Piggy: popular 1940s and '50s jazz singer Peggy Lee, probably best known for the sultry song "Fever," who was often billed as Miss Peggy Lee. "My mother used to live in North Dakota where Peggy Lee sang on the local radio station before she became a famous jazz singer," Erickson told Smithsonian. "Peggy Lee was a very independent woman, and Piggy certainly is the same." The Muppet's name was actually Miss Piggy Lee at first, which Erickson said was "both a joke and an homage," but after the character became more popular, the "Lee" was dropped.
Longtime Miss Piggy operator and voice performer Frank Oz came up with a backstory. In a 1979 interview with The New York Times, Oz shared some of his four-page analysis of the character: "She grew up in a small town in Iowa; her father died when she was young, and her mother wasn't that nice to her. She had to enter beauty contests to survive, as many single women do. She has a lot of vulnerability which she has to hide, because of her need to be a superstar."
Jim Henson, pop star
Jim Henson was a man of many talents. Not only did he create many different Muppets, particularly Kermit the Frog and Ernie from Sesame Street, but he operated them and provided their voices, too—including their singing voices. Two of the most famous Muppet-performed songs, both sung by Henson, hit the pop chart in the 1970s. In September 1970, "Rubber Duckie," credited to "Ernie (Jim Henson)," peaked at No. 16 on the Billboard Hot 100. In November 1979, the powerful "Rainbow Connection," which opened The Muppet Movie, hit No. 25. That song has since become a modern classic, covered by artists as disparate as Sarah McLachlan, Willie Nelson, Kenny Loggins, and Weezer—yet it somehow lost the Oscar for Best Original Song to "It Goes Like it Goes," a tune from the Sally Field drama Norma Rae.
How Muppet Babies originated
Apart from The Muppet Show and Sesame Street, the most successful Muppet-oriented TV show is Muppet Babies, the puppet-free Saturday morning cartoon that ran on CBS from 1984 to 1991. It seems like every well-known property was reimagined with the characters as kids in the late '80s and early '90s—The Flintstone Kids, Tiny Toon Adventures, A Pup Named Scooby-Doo, etc.—but Muppet Babies was the very first. Jim Henson had long wanted to explore a show or movie based on the Muppets as babies or children, but it took a sequence in The Muppets Take Manhattan for it to happen. When lining up licensing and merchandising deals for that 1984 film, companies were most interested in creating products based on the baby Muppets depicted in a brief dream sequence/musical number. Marvel Productions and CBS proposed an animated series, which debuted in the fall of 1984 and was an immediate hit. Throughout its run it was often the highest-rated Saturday morning cartoon on TV.
Muppet Babies had its detractors, however—primarily Frank Oz. Jim Henson Productions executive Michael Frith told Mental Floss that Oz didn't want to diminish the characters he and other Muppet performers had worked so hard to establish. "He felt it was inappropriate to take characters from one medium with adult characteristics and move them into another."
The Muppets got spammed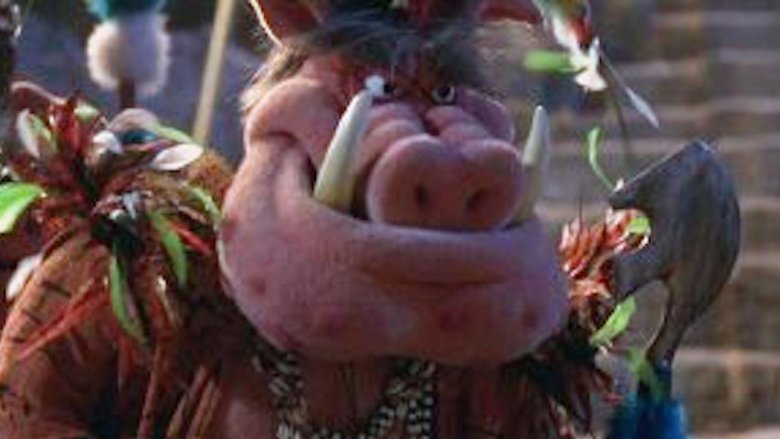 Prior to the release of the 1996 film Muppet Treasure Island, the Muppets were served with a lawsuit. Who on earth would sue the Muppets? Hormel. The packaged food conglomerate got wind that the upcoming Muppets movie would feature a fearsome-looking warthog character named "Spa'am"—an obvious reference to Spam, Hormel's much-maligned canned pork-and-ham product. Hormel took Jim Henson Productions to court, primarily for copyright infringement, and also because Spa'am was "grotesque and noxious-appearing," as well as "evil in porcine form," which the company argued could hurt its sales.
Judges ultimately sided with Henson, arguing that Spam had been a punchline for a long time with no harm done, with countless comedians and writers questioning the content of the product. "One might think," quipped the court's ruling, "Hormel would welcome the association with a genuine source of pork."
A brand new Muppet was created to make a wish come true for a child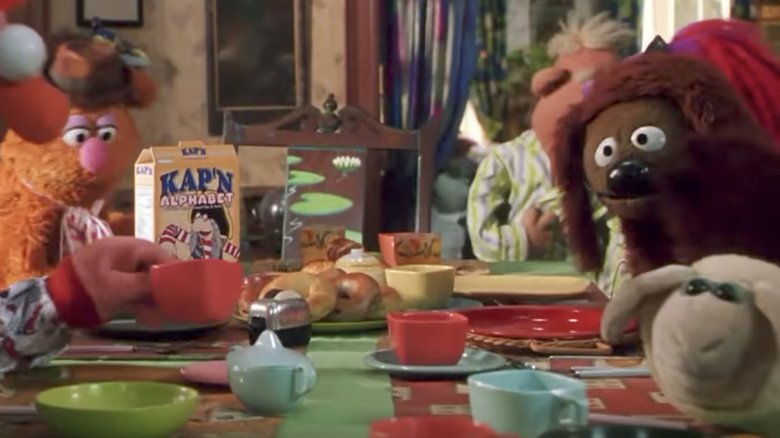 In 1999, an 11-year-old girl from Georgia named Kristina Donnelly, dealing with a rare form of cancer called Ewing's sarcoma, filed a request with the Make-a-Wish Foundation asking to make an appearance in a Muppet Movie. (And, if possible, to get autographs from Kermit, Miss Piggy, and meet her favorite of all, Rizzo the Rat.) The filmmakers behind the Muppet movie in production at the time, Muppets from Space, did her one better: rather than give her a set visit and a walk-on role, they let Donnelly operate a Muppet, a sheep named Baab. Sadly, Donnelly died in November 1999, shortly after the release of Muppets from Space.
How Jason Segel got to handle the Muppets reboot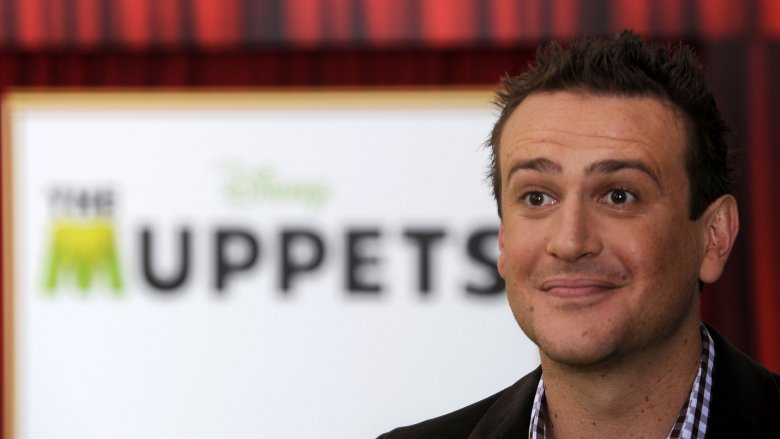 The Muppets returned to the big screen for the first time in more than a decade with 2011's The Muppets. The script was co-written by its (human) star, Jason Segel, best known for Freaks and Geeks and How I Met Your Mother—and a lifelong Muppets superfan. Segel took a suggestion from Freaks and Geeks producer Judd Apatow to get more acting work by writing his own material, so he wrote a puppet musical version of Dracula that didn't go anywhere—until he incorporated it into his screenplay for Forgetting Sarah Marshall, a hit upon its release in 2008.
To make the puppets for the Dracula musical, Segel and his collaborators sought out the Jim Henson Company. At an early meeting, everyone in attendance got a puppet to goof around with, but according to Forgetting Sarah Marshall director Nicholas Stoller, "Jason was playing with the puppet the whole time during this business meeting—it was looking at people, looking at him as he was talking." Segel's enthusiasm so impressed Henson executives that they got him a meeting with the Muppets' corporate parent, Disney, where he straight-up pitched a brand new Muppet movie. The rest was box office history.
Most Muppets are left-handed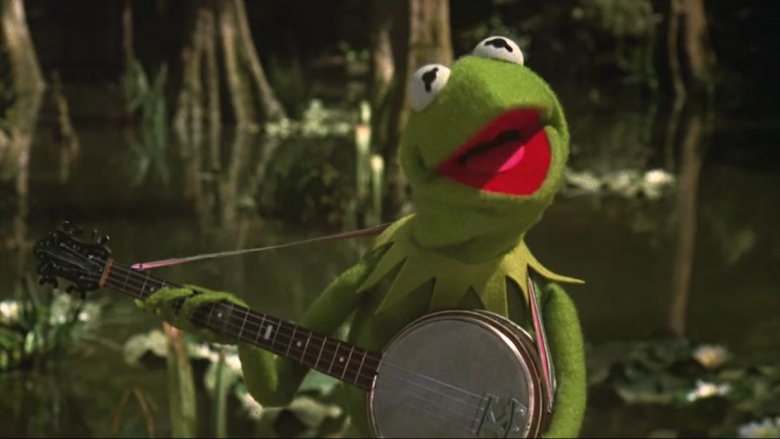 Ned Flanders. Jimi Hendrix. Kermit the Frog. What do these important individuals have in common? They're all left-handed. Not just Kermit, though—nearly all Muppets have a dominant left hand. They're this way by design, and have been since the early days of the Muppets, for the comfort of the puppeteer. As is the case with the general population, most puppeteers are right-handed, and they use that dominant right hand to control the expressive Muppet areas of the head and the mouth. The left hand is thus utilized to control the less-used and less-important Muppet arms. One notable exception: veteran Muppeteer Louise Gold. She's left-handed, so all of her Muppets have been designed to have a head and mouth controlled by her left hand, and arms controlled by her right.
Why one veteran Muppeteer was fired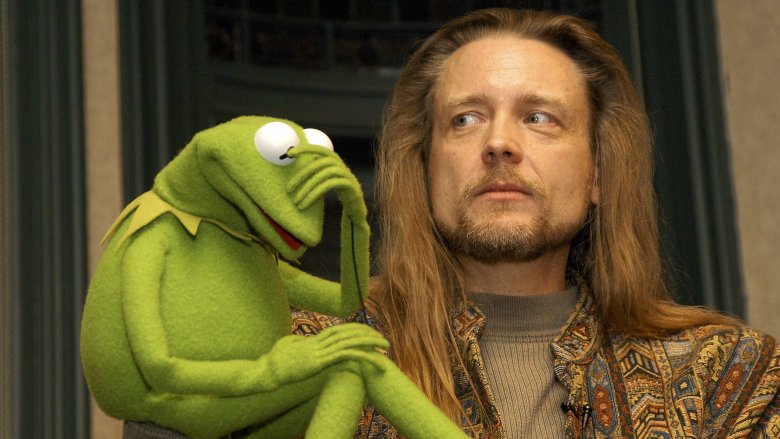 Steve Whitmire joined the Muppets in the '70s, operating puppets in The Muppet Movie and on The Muppet Show, and finding his signature character during the '80s in Rizzo the Rat. Whitmire took over Kermit the Frog after the death of Jim Henson in 1990, and continued with the character until he was quietly fired in 2016. Although Whitmire's termination wasn't initially shared with the public, astute viewers eventually noticed, prompting an eventual statement—and sparking something of a Muppets controversy.
According to a statement from Muppets Studio, there were "concerns about Steve's repeated unacceptable business conduct over a period of many years and he consistently failed to address the feedback. The decision to part ways was a difficult one which was made in consultation with the Henson family and has their full support." Henson family member and Muppets executive Brian Henson said Whitmire would "send emails and letters attacking everyone, attacking the writing and attacking the director." Lisa Henson, another Henson sibling/Muppets executive, said Whitmire resented having an understudy, but also resented having to work second-tier Muppet gigs, like public appearances and "ribbon-cutting."
After his termination, Whitmire told The Hollywood Reporter that although his firing left him "baffled," he admitted there was tension with his bosses. Explaining that he feels he knows Kermit's character better than just about anybody, he said he argued passionately against things he felt didn't make sense—like a plot point on the short-lived 2015 series The Muppets in which Kermit lied to his nephew, Robin, about his split with Miss Piggy. As Whitmire put it, "Kermit is too compassionate to lie to him to spare his feelings." After all these years, it still isn't easy being green.
There are lots of discarded Muppet TV show concepts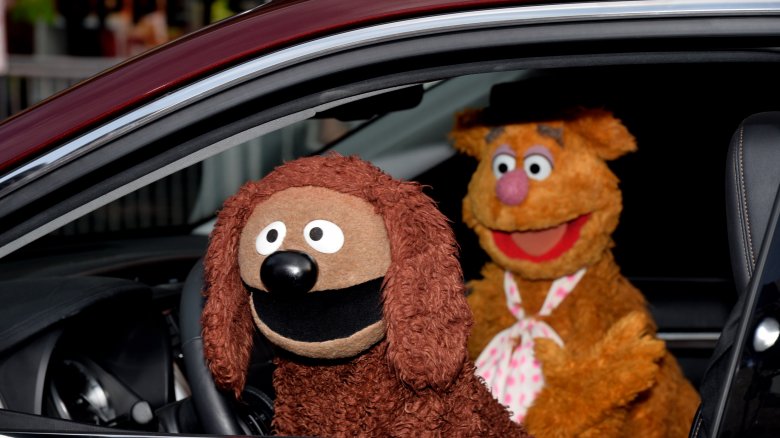 Unsurprisingly, the people who bring the Muppets to life are bursting with ideas—more than they'd ever have the time, money, or resources to make. So while there have been dozens of Muppet-based entertainments, there are dozens of intriguing projects that never got made or were never completed.
For example, when Rowlf became the breakout star of The Jimmy Dean Show in the 1960s, Henson and company proposed a show called The Adventures of Rowlf in Outer Space, in which Rowlf visits other planets via his homemade spaceship.
Muppet High was among the projects Henson was working on at the time of his sudden death in 1990. As Muppet Babies explored the Muppets as toddlers, Muppet High would've centered on the Muppets as high school students…in the 1950s.
America's Next Muppet was ordered to pilot by ABC in 2005. Set to be a scripted parody of reality shows, particularly America's Next Top Model, It would have had Kermit, Piggy, and the other major Muppets selecting and hiring the most talented undiscovered Muppet.
There was a short-lived Muppets show on Saturday morning TV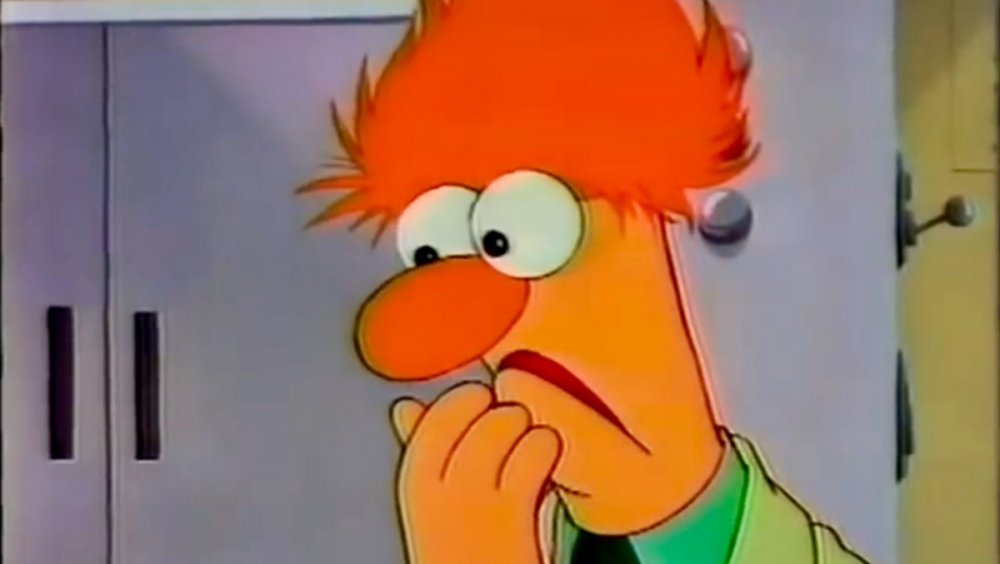 By 1984, the Muppets were so well known that they didn't even need to be puppets anymore. That year, CBS' Saturday morning lineup became home to the first fully animated Muppet show, Muppet Babies, featuring Kermit, Miss Piggy, Gonzo, Rowlf, and all the other major characters as infants living and playing in a nursery together under the watchful eye of a nanny named Nanny. The show was so successful that it led to kid and baby versions of other popular franchises (A Pup Named Scooby-Doo and The Flintstone Kids, for example) and prompted CBS to order up more Muppet-based Saturday morning television. Debuting in September 1985, Little Muppet Monsters mixed puppetry and animation. In the basement of the home that all the familiar Muppets shared, three kid Muppets worked hard to produce a closed-circuit TV variety show. Some of the segments were rendered with Muppets ("Fozzie's Comedy Corner," music videos, and Gonzo presenting oddities) while others were animated, such as "Kermit the Frog, Private Eye," and a cartoon version of the old Muppet Show sketch "Pigs in Space."
The Muppet makers farmed out the animation to Marvel Productions, which had a difficult time finishing its work on schedule, leading a high-and-dry CBS to schedule Muppet Babies reruns in Little Muppet Monsters' time slot. A full season of 18 episodes was ordered, but only three aired before the series was canceled and disappeared into obscurity.
Muppets vs. Muppets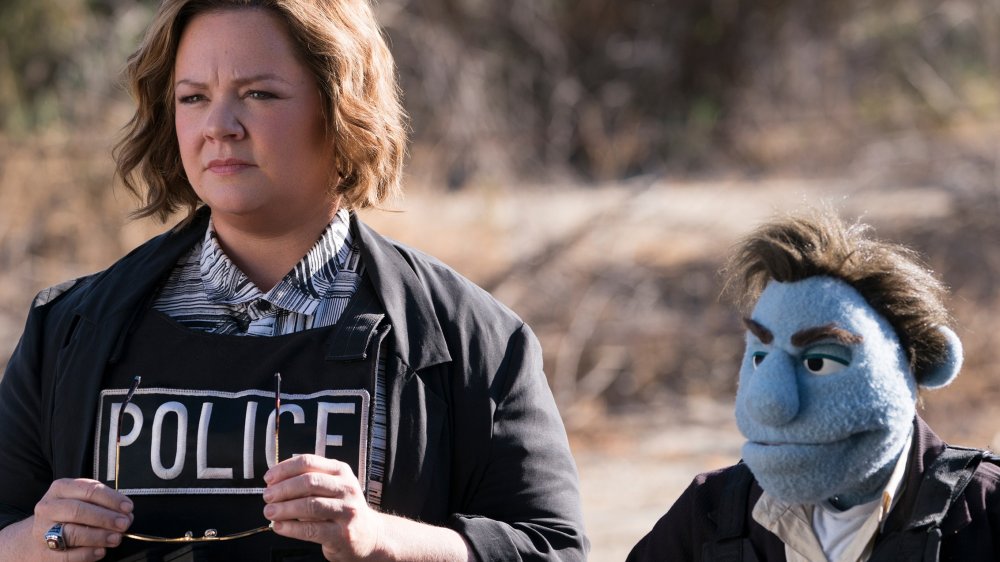 For years, the two major Muppet shows on television were the syndicated variety program The Muppet Show and the PBS educational juggernaut Sesame Street, populated by familiar Muppets like Kermit the Frog and specially invented Jim Henson creatures like Big Bird, Oscar the Grouch, and Cookie Monster. The shows were always independent of one another and made by different companies, with Sesame Street a production of the nonprofit Sesame Workshop. Meanwhile, Jim Henson's son, Brian Henson, formed another puppet entertainment company, Henson Alternative, to make adult-oriented content, such as the R-rated comedy The Happytime Murders.
Melissa McCarthy was one of the few human cast members in this ribald and audacious puppet buddy cop movie, which teamed her with a puppet cop investigating a string of gruesome puppet murders with lots of weird puppet sex and puppet drug jokes along the way. The film's marketing included the tagline "No Sesame. All Street." And for that, Sesame Workshop sued distributor STX Entertainment, arguing that the quip "deliberately confuses consumers into mistakenly believing that Sesame is associated with, has allowed, or has even endorsed or produced the movie and tarnishes Sesame's brand." Sesame Workshop lost the case when a judge ruled that the company couldn't prove that its reputation had been damaged by The Happytime Murders, a movie which bombed at the box office.
Muppets Now happened because another Muppet show fell apart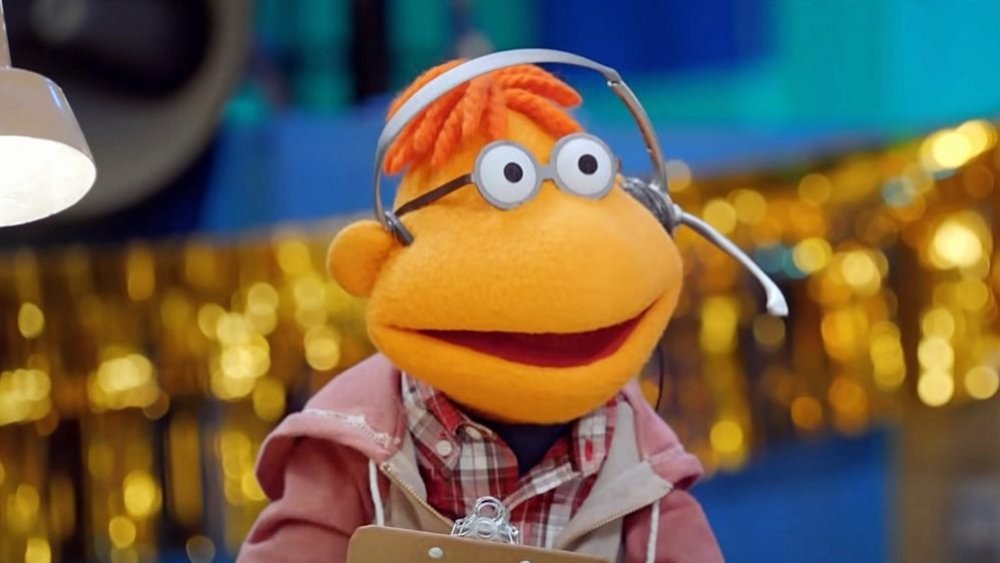 Disney+ brings all of Disney's many major subsidiary brands under one streaming roof, allowing for the production and distribution of TV series to expand pop culture franchises, such as the Star Wars-adjacent The Mandalorian and Muppets Now, a 2020 offering that reimagines the variety atmosphere of the 1976–1981 Muppet Show as a group-produced web series put together by beleaguered stage manager Scooter. (Segments include a recurring cooking challenge starring the Swedish Chef, Muppets unveiling their hidden talents, and a superficial lifestyle show starring Miss Piggy.) Amazingly, this is not the original Muppets show Disney+ had planned.
At the August 2019 edition of the Disney confab D23, the company announced that work had started on Muppets Live Another Day, a 1980s-set six-part scripted series that took place after the events of the 1984 movie The Muppets Take Manhattan. The plot: Kermit gets the Muppets together to locate a vanished Rowlf. Broadway star, Frozen voice actor and Central Park co-creator Josh Gad signed up to write the show with Once Upon a Time heads Adam Horowitz and Edward Kitsis. Just a couple of weeks later, Gad announced that after more than a year of work on Muppets Live Another Day, the series had exploded like one of Crazy Harry's devices. "Sadly, Eddy Kitsis, Adam Horowitz, and I have decided to step away from Muppets Live Another Day," Gad tweeted. "Sometimes, creative differences are just that."