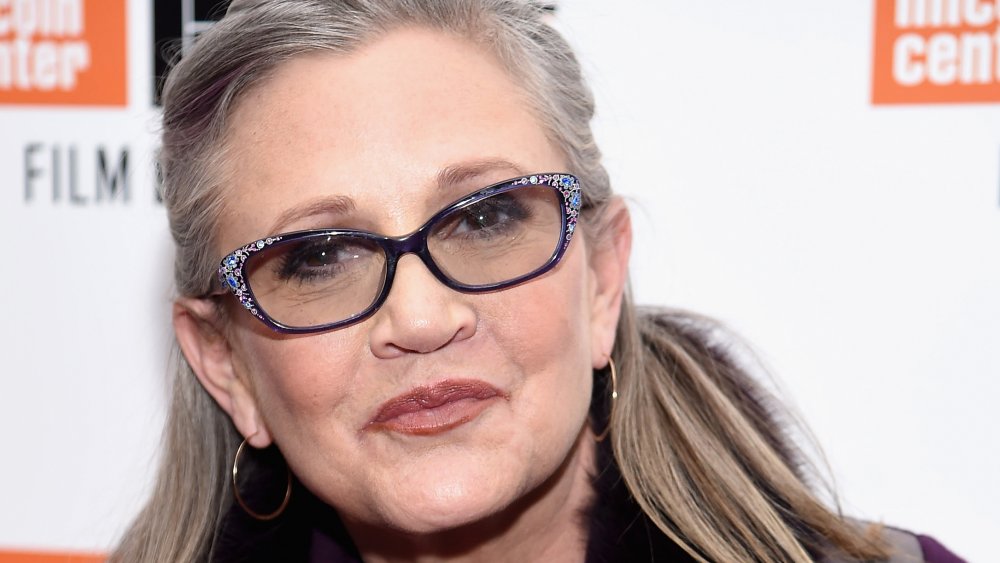 It's a filmmaker's worst nightmare: After years of toiling, their film is in production … and tragically, one of the actors entrusted with helping the director realize their vision unexpectedly passes away. The first matter of importance is to aid and comfort the performer's family and friends in their greatest time of need, of course. But filmmakers and studios are eventually left with some very difficult decisions to make. Some are creative decisions that are sure to impact the remainder of the project, in addition to the cast and crew's careers. Some are financial, with huge implications for the entire project. All of them are among the most complex situations anyone in the movie industry can face.
Unfortunately, Hollywood has been faced with this sort of quandary before — often before the ever-burgeoning field of digital effects was at filmmakers' disposal. These are 10 times an actor died while their movies were in production, and how their losses impacted the film.
Paul Walker: Furious 7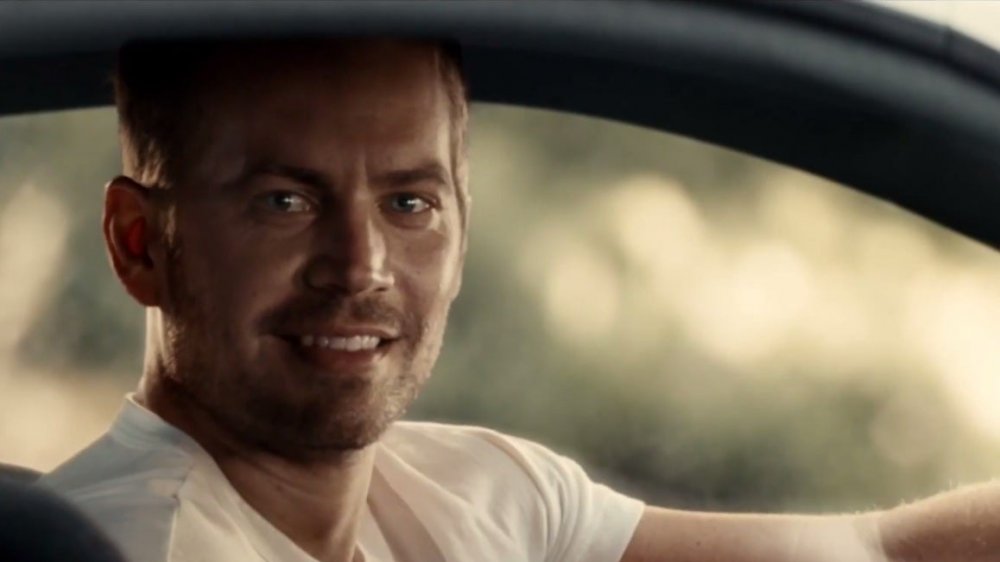 Even though Paul Walker made a name for himself in Hollywood with roles in such films as Varsity Blues and Eight Below, his performance as Brian O'Conner in the Fast and Furious franchise made him an international superstar. Revving up with The Fast and the Furious opposite Vin Diesel in 2001, the duo's hot rod franchise ascended into the stratosphere at top speed. All told, the franchise has raked in a whopping $5.8 billion.
Filming was already underway for Furious 7 when Walker, 40, and his racing partner, Roger Rodas, 38, died in a horrific crash of Walker's Porsche, which Rodas was driving. Production of the film came to a halt until Universal Pictures could talk with members of Walker's family, who eventually gave filmmakers the go-ahead to find a way to appropriately wrap up Brian's storyline. As a result, Walker's likeness and actions were recreated with the aid of his brothers, Caleb and Cody, among others. Furious 7 subsequently became the first film in the Fast and Furious franchise to cross the billion-dollar mark at the international box office, amassing a mammoth take of more than $1.5 billion.
Natalie Wood: Brainstorm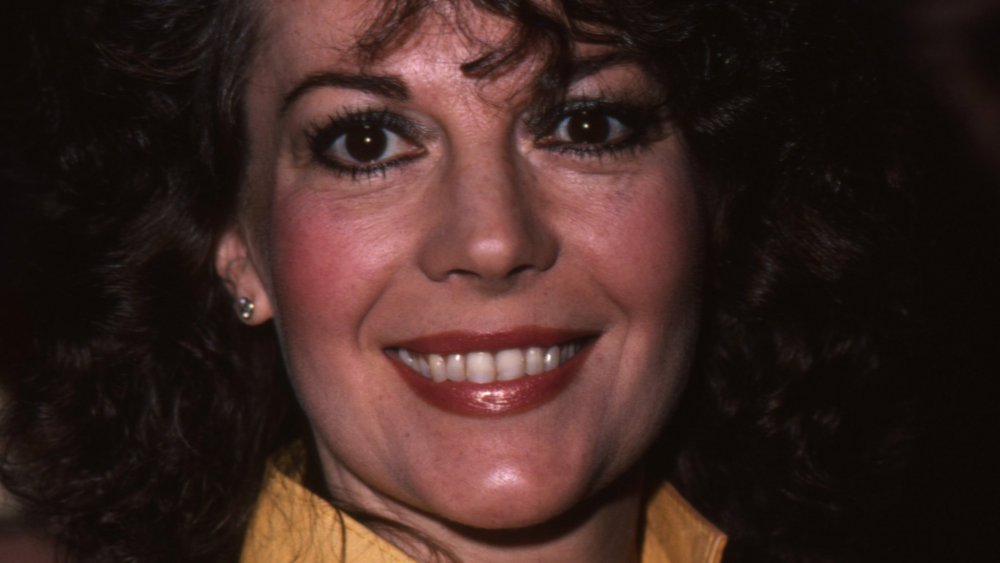 Natalie Wood's career encompassed child stardom in the Christmas holiday classic Miracle on 34th Street and adult success in such classics as Rebel Without a Cause and West Side Story. Tragically, Wood's life was cut short at age 43, at which time she was filming the 1983 science fiction film Brainstorm. The film was near the end of its production when, during Thanksgiving break, Wood, her husband Robert Wagner, and her Brainstorm co-star Christopher Walken embarked on a weekend boating excursion to Catalina Island. During the trip, Wood was originally thought to have drowned. At the time, the tragedy was deemed an accident by authorities. The case has since been reopened, but has yet to be resolved.
While Wood reportedly completed filming most of her scenes, director Douglas Trumbull (who created visual effects for such film luminaries as Stanley Kubrick, Ridley Scott, and Steven Spielberg), still struggled to finish the movie. Ultimately, Trumbull rewrote some scenes and omitted others, including a scene involving a pond with Wood and Walken. Brainstorm was released in the fall of 1983, nearly two years after the legendary actress' death. All told, the situation was so disheartening that Trumbull left the feature film business for decades.
Chris Farley: Shrek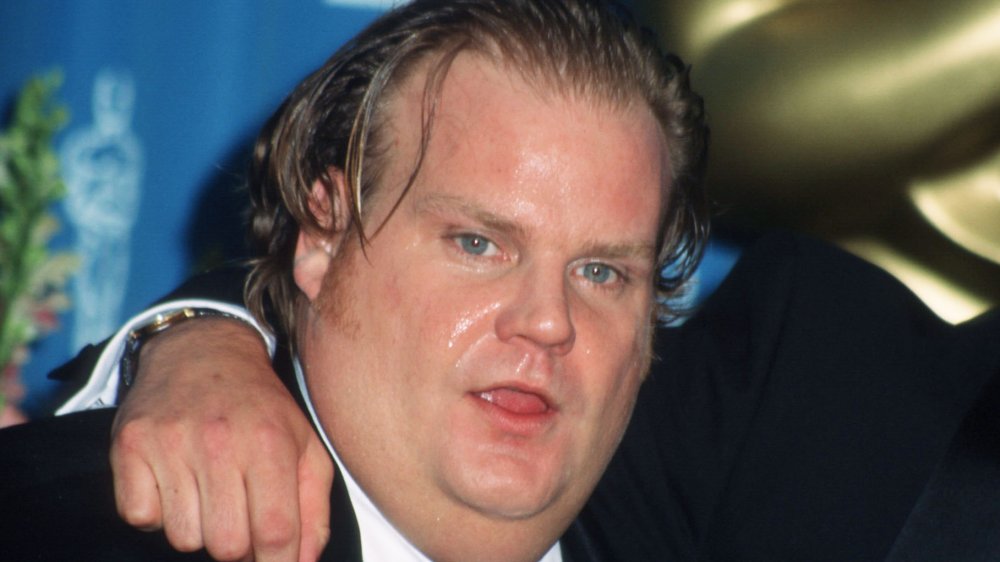 Shrek is a landmark film for many reasons, not least of which is how it became the first-ever Oscar winner for Best Animated Feature. Produced by DreamWorks, the film has spawned blockbuster sequels, television specials, and even Shrek the Musical on Broadway. As such, it's hard to imagine the titular ogre without his indelible Scottish brogue, courtesy of his voice actor, Mike Myers. But that very nearly happened: Chris Farley was initially hired to play Shrek.
Sadly, the Saturday Night Live cast member and Tommy Boy star died unexpectedly in 1997 at age 33. And while Farley had completed one film before his death that was released posthumously (the 1998 adventure comedy Almost Heroes, co-starring Matthew Perry and directed by Christopher Guest), it's a lesser-known fact that he was working on Shrek at the time of his death.
Farley reportedly had recorded anywhere from 80% to 90% of Shrek's dialogue before his untimely demise, proof of which surfaced with a video featuring his recorded dialogue, along with early production sketches from the film. For a live-action film, the loss of star sends a production reeling, but given the years it takes to produce an animated film, the blow is somewhat softened. Myers was brought in to give his own unique take on the character, and the film went on to become a legendary success.
Carrie Fisher: Star Wars: The Last Jedi and The Rise of Skywalker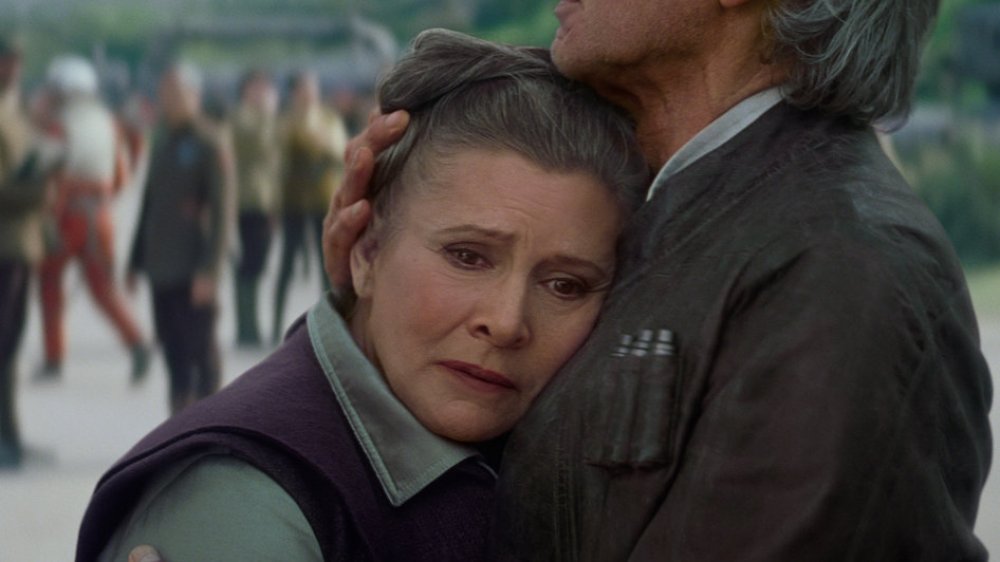 The world was shocked when Carrie Fisher passed away in 2016. In the midst of mass cultural mourning, Star Wars: The Last Jedi director Rian Johnson had to find a way to set the stage for Leia's exit from the series in The Rise of Skywalker. The Last Jedi sees the steely heroine survive the Battle of Crait, effectively creating a quandary for how the Resistance general would be presented in the next film. With a recasting of the role out of the question, director J.J. Abrams ultimately turned to unused footage of Fisher from The Force Awakens and The Last Jedi to craft the actor's Star Wars swan song in Rise of Skywalker. That performance was aided by the use of body doubles and digital effects. In the end, Leia does not survive in physical form by the time The Rise of Skywalker concludes, ultimately joining her brother, Luke Skywalker, as a Force spirit.
Oddly enough, this wasn't the first time digital magic had been used to create a Fisher performance, as old footage from A New Hope along with a Fisher body double was used for a crucial scene at the conclusion of Rogue One: A Star Wars Story.
Vic Morrow: Twilight Zone: The Movie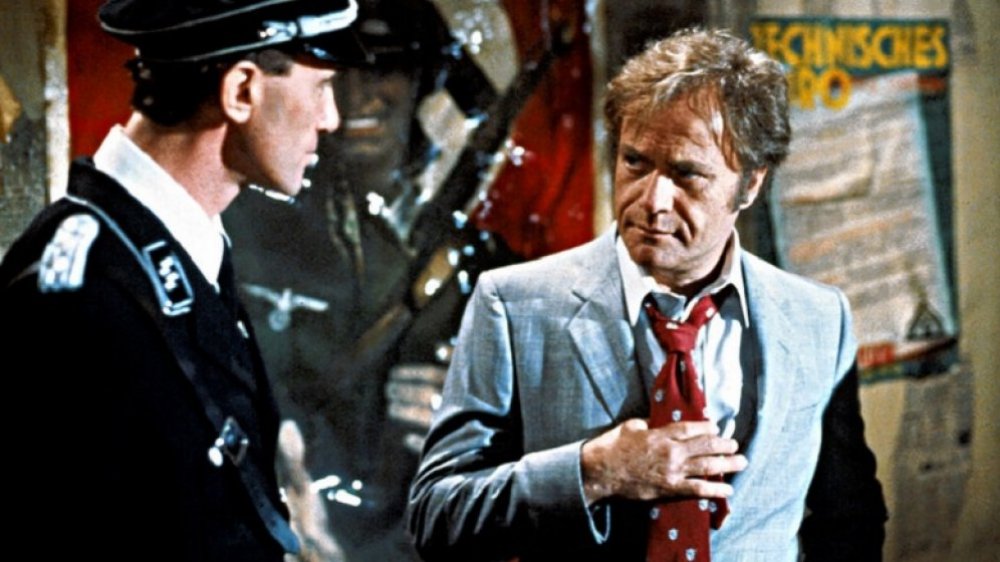 Actor Vic Morrow and two child actors lost their lives in 1982, while filming a sequence involving a helicopter for Twilight Zone: The Movie. Morrow played a bigot named Bill Connor, who gets a taste of his own medicine: He first lands in the KKK-infested Deep South of the 1950s, where he experiences racism through the eyes of an African-American man about to be lynched, and then lands in Germany as a Jewish man seized by Nazis. Missing from the movie is a scene set in Vietnam, in which Bill was meant to save a pair of Vietnamese children (Myca Dinh Le and Renee Shin-Yi Chen) during an air raid by American forces. Tragically, the helicopter being flown for the scene crashed, instantly killing the actor and the two children and injuring those onboard.
While Twilight Zone: The Movie contains four discrete stories in all, the film was naturally overshadowed by the tragedy. In a subsequent involuntary manslaughter trial, director John Landis, helicopter pilot Dorcey Wingo, and others were acquitted of the most serious charges, while a civil suit filed against Warner Bros. and Landis was settled out of court.
John Candy: Wagons East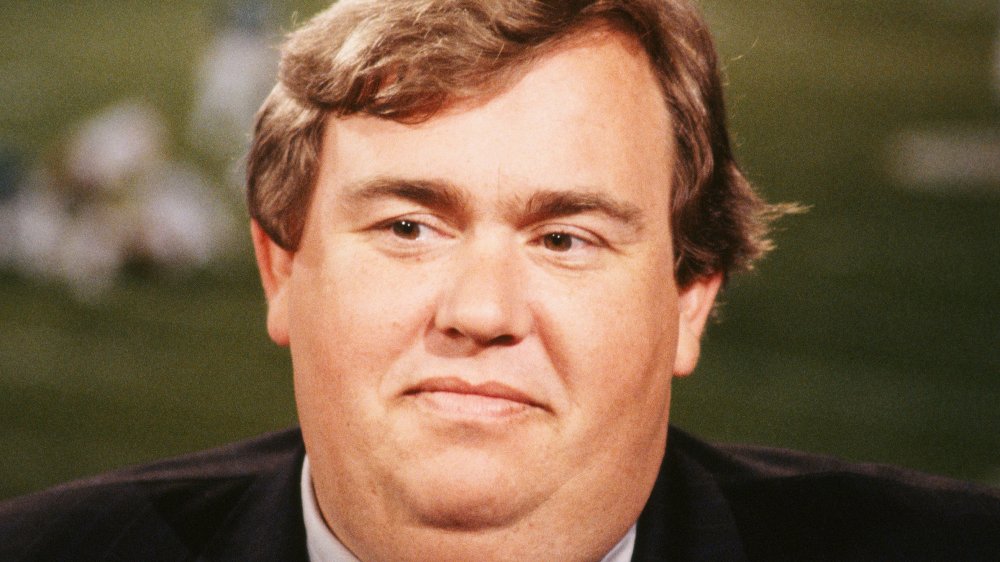 John Candy was a beloved actor who won the hearts of audiences worldwide with a string of hit films including Stripes, Spaceballs, Uncle Buck, Home Alone, and the quintessential Thanksgiving holiday classic, Planes, Trains and Automobiles.
A dependable actor who worked constantly over the course of his career, the 43-year-old Candy was working on the Western comedy Wagons East near Durango, Mexico, when he collapsed on set and died of a heart attack in March of 1994. Filming was completed on Wagons East with stand-ins and special visual effects, but the film was ultimately doomed to fail: It was utterly thrashed by critics, marking an unceremonious end to Candy's otherwise brilliant career. Still, Candy's performance as a drunken wagon master hired to bring a group of settlers back east shines with undeniable talent. And hey — fans will always have his prior classics to return to.
Bela Lugosi: Plan 9 from Outer Space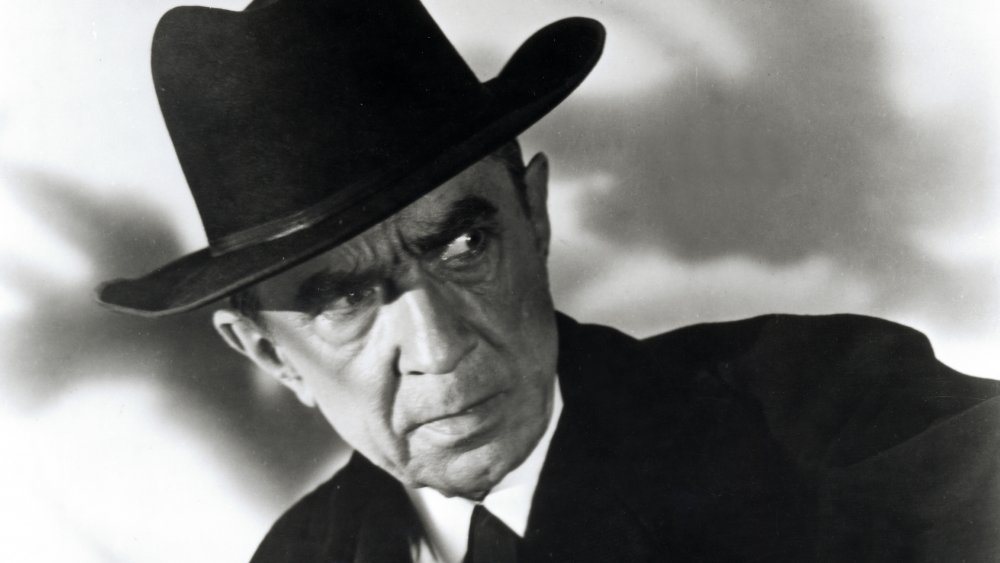 Bela Lugosi gained eternal fame for bringing Dracula to life in the iconic 1931 film that bears the character's name. Lugosi went on to become a legend of horror cinema. Despite this success, Lugosi fell upon hard times late in his career, leading to an invitation from low-budget schlockmeister Ed Wood to take part in such films as Glen or Glenda and Bride of the Monster. Lugosi's final film with Wood is the best known of their collaborations … but not for reasons anyone could have anticipated.
Lugosi died of a heart attack in August 1956. Most of Plan 9 was filmed after his death: Wood ended up using unrelated footage he had previously shot of Lugosi. When he needed to beef up the presence of Lugosi's character, billed as the Old Man/Ghoul Man, he got his wife's chiropractor, Tom Mason, to stand in, even though he didn't much look like Lugosi. Ultimately, the inclusion of the woefully mismatched footage of Mason contributed to the horrible reaction to Plan 9 from Outer Space, which earned a reputation as being one of the worst films ever made. But this ended up working in the movie's favor, funnily enough. Today, Plan 9 is a cult favorite and an enduring symbol of "so bad it's good" cinema.
Oliver Reed: Gladiator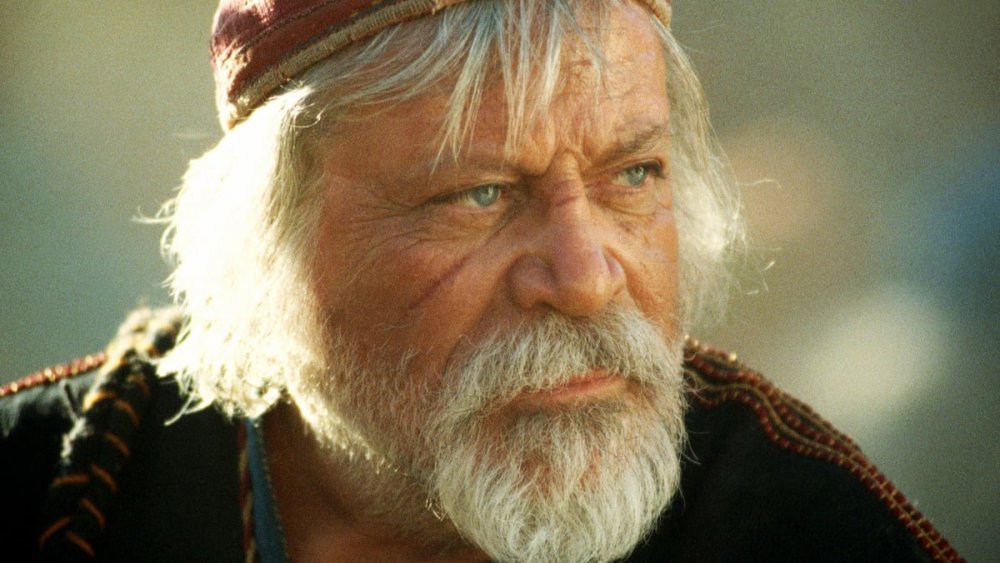 Oliver Reed played Proximo, a gladiator trainer and mentor to Russell Crowe's Maximus, in Gladiator. While Reed was clearly a supporting player, there's no question he's a strong presence, giving off a weight-of-the-world vibe he perfected over the course of his career. Reed's sudden death of a heart attack at age 61 during a break in filming in May of 1999 was a huge blow to the production. Reluctant to recast Reed's role, director Ridley Scott turned to his visual effects wizards for help.
Since CGI was already being utilized to create the Colosseum, Scott opted to use the technology to digitally superimpose Reed's face onto an extra to complete a crucial scene. Since this was 1999, the idea of digitally recreating a character in some form was still relatively new. In fact, this marked only the second time in movie history the technique was used. Scott used body doubles for other scenes, including Proximo's death scene, in which he is only shown from behind. All of these were efforts worth it, as the late actor was rewarded with a BAFTA nomination for Best Supporting Actor by the British Film and Television Academy.
Brandon Lee: The Crow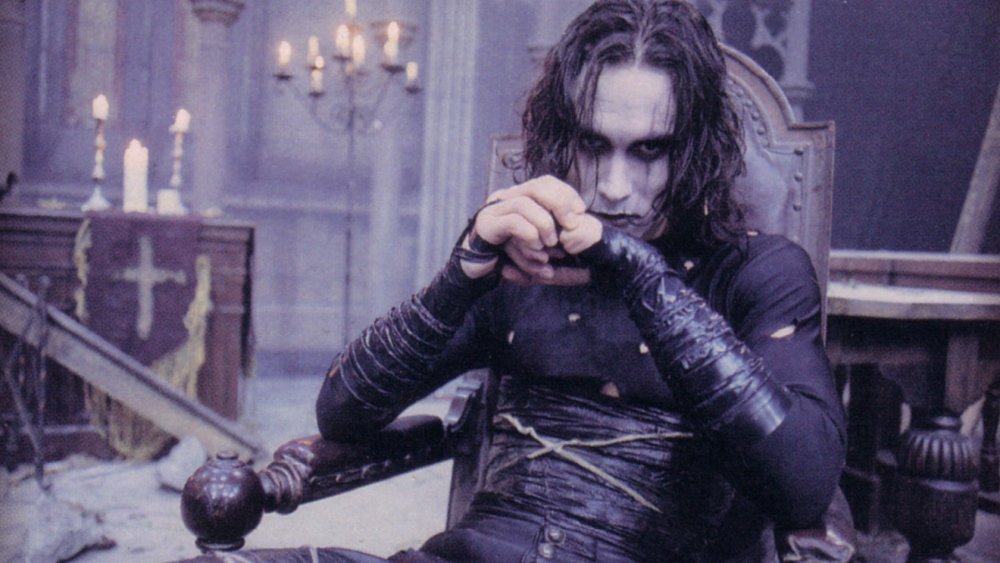 Brandon Lee tragically died during production on The Crow on March 31, 1993, at age 28. The only son of martial arts legend Bruce Lee, he was poised to become a superstar with The Crow. Sadly though, the big screen tale of Eric Draven, a murder victim who comes back to take revenge on his killers, would make Lee himself the victim of a tragic accident.
Lee lost his life while filming a scene in which Funboy (Michael Massee) encounters Draven in a doorway and fires a gun at him. It was later determined that, in a freak occurrence, a projectile fired from Massee's gun, leaving Lee with a fatal abdominal wound. He died 12 hours later. Instead of shelving the film, director Alex Proyas moved forward with completing it. The actor's scenes were completed with the use of digital effects and Lee's stunt double, Chad Stahelski, who went on to direct the first three chapters of the John Wick series.
While multiple sequels and a TV series ensued, attempts to reboot the franchise with Draven as the lead character have been unsuccessful.
Heath Ledger: The Imaginarium of Doctor Parnassus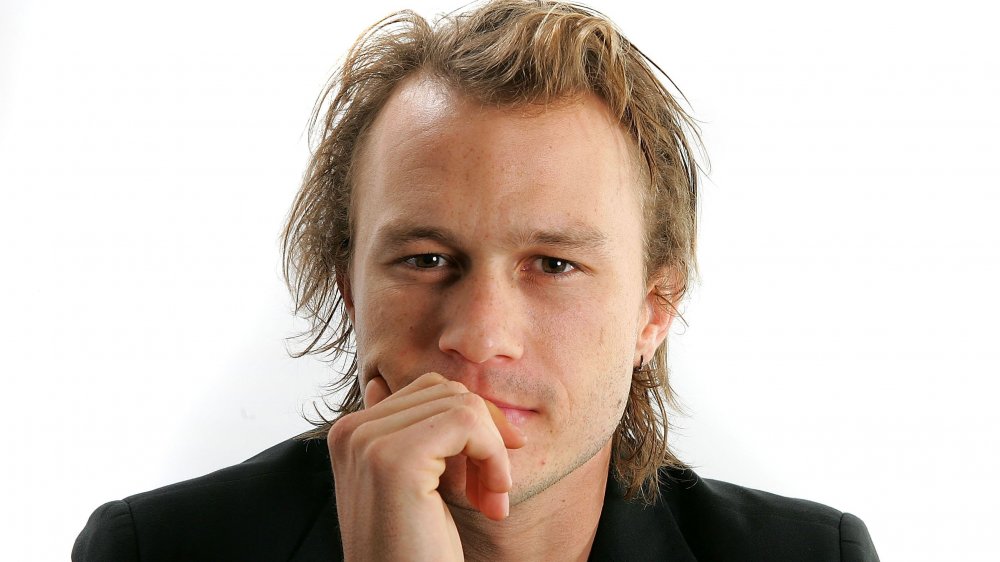 Heath Ledger's death at age 28 sent shockwaves through the industry. Fans felt the full impact of his loss when The Dark Knight premiered seven months later, featuring Ledger's instantly iconic interpretation of the Joker. But that wasn't his last movie: The Imaginarium of Doctor Parnassus was. Cast as con artist Tony Shepard for The Imaginarium of Doctor Parnassus, Ledger had been a key part of getting the movie greenlit. Instead of using technology to try and create a digital Tony, Gilliam instead opted to write Tony's changing appearance into the film. As a result, Tony uses the magical Imaginarium to transform into three different iterations of himself.
Lucky for Gilliam, three heavy-hitters — Johnny Depp, Jude Law, and Colin Farrell — were available to play Tony in the mystical realm, while Ledger represents the character in the real world. Body doubles helped Gilliam round out Ledger's role where fill-in was needed, and in the end, the film went from a $30 million production in danger of being shelved to a modest hit that made more than $64 million worldwide.