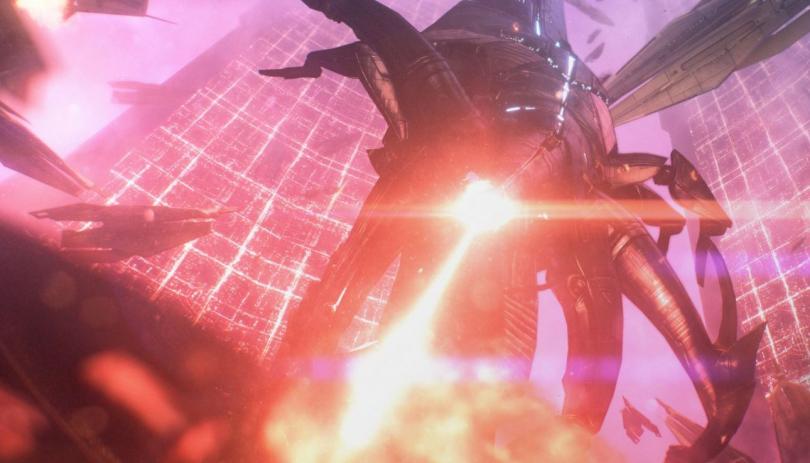 BioWare has revealed that the upcoming Mass Effect Legendary Edition will replace the highly controversial ending in Mass Effect 3 with the Extended Cut edition.
If you cast your mind back to March 2012, many fans were up in arms over the conclusion to Mass Effect 3, as they argued it failed to accurately reflect the various choices made throughout the trilogy. Apart from being pretty short, a number of key character fates were left untouched, and there wasn't a sense of satisfaction after having followed Commander Shepard for all those years.
BioWare eventually received so many complaints that it churned out a free update in the shape of the Mass Effect 3 Extended Cut, which added a wealth of new scenes to the original ending, fleshing it out and allowing us to get a better picture of how most of the cast ended up after war against the Reapers.
It's this version of the game that players will experience in Mass Effect Legendary Edition.
Mac Walters, the project director Mass Effect Legendary Edition, commented:
We wanted to include as much of the content as possible as DLC, and then also incorporate it into the experience as you would if you'd downloaded that content. For those people who had the extended cut, that sort of became the experience for them, and so that will be the experience for everybody playing the Legendary Edition as well.

Ultimately, y'know… you finish a game and there's things that you wished you had been able to do, things that you'd want to add on… for me, the extended cut was really that opportunity to add a little bit more love, a little bit more context around the ending. So to me, that is part of the canon.
Related Content – Sony PS5 Complete Guide – A Total Resource On PlayStation 5
Mass Effect Legendary Edition is due for release on PS4, PC and Xbox One on May 14.
[Source – VG247]