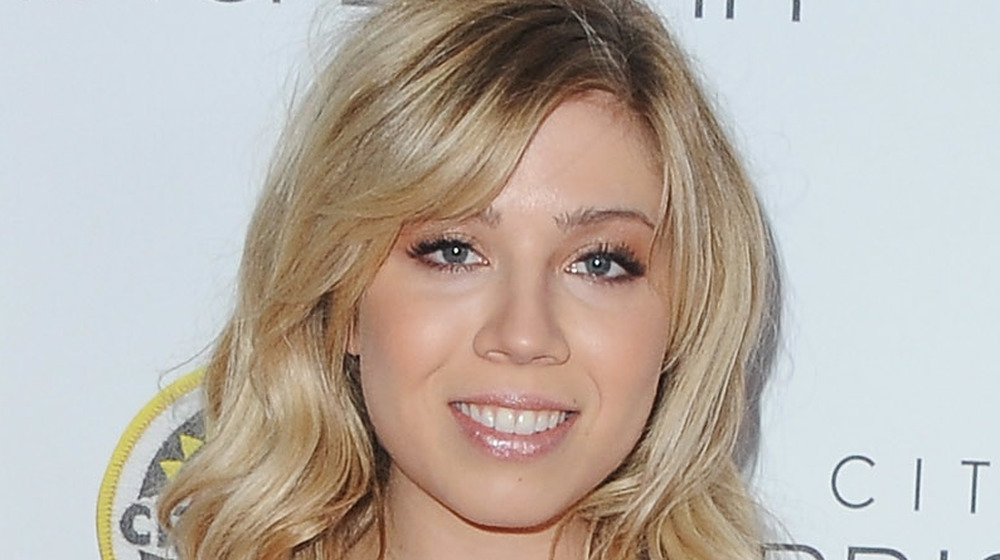 Baby boomers thought they'd be cruising around in flying cars by the year 2000. '80s kids who grew up on reruns of The Jetsons and Back to the Future were certain that the 2000s would be full of robotic maids and hoverboards. The 2000s were indeed a decade full of major events: These 10 climactic years included the invention of the camera phone, the emergence of skinny jeans, and the dawn of Facebook. Child stars proved as popular as ever: Tween shows like iCarly, Hannah Montana, Victorious, and The Suite Life of Zack & Cody took kid actors to new heights of fame, while blockbuster films like Finding Neverland and How the Grinch Stole Christmas heralded the arrival of major pint-sized talents including Freddie Highmore and Taylor Momsen. We might not have spent the early 2000s cruising the skies in gravity-defying Cadillacs, but we sure did see a whole lot of young talent burst onto the Hollywood stage.
But for every kid star who's gone from Nickelodeon stardom to omnipresent pop dominance (we're looking at you, Ariana Grande), there are a whole lot of former child actors you haven't thought about in years. Does this mean the actors in question haven't been working? Hardly. In fact, some of these stars are currently doing the best work of their lives. Allow us to reintroduce you to the kid stars of the early 2000s, and catch you up on everything they're doing now.
Jennette McCurdy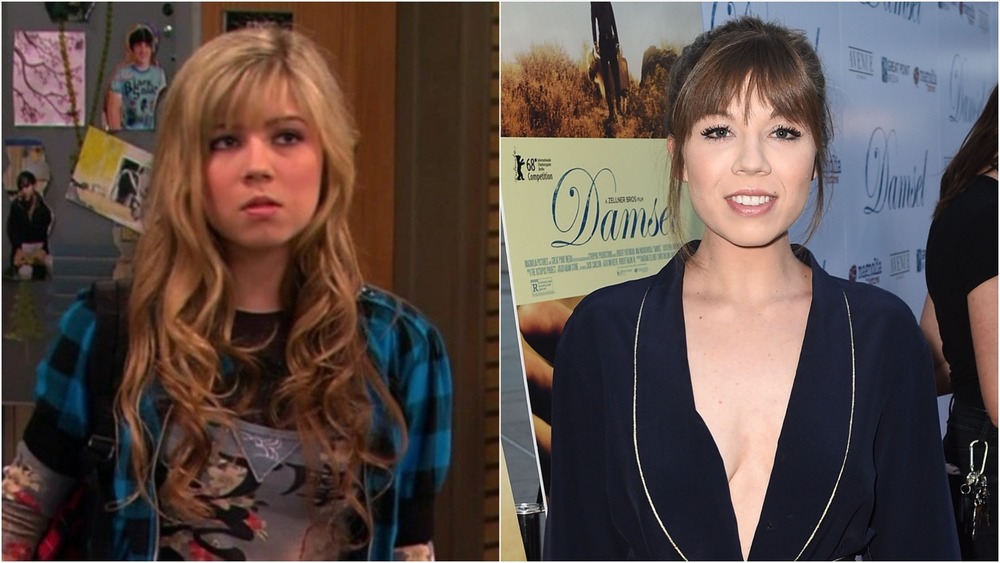 Jennette McCurdy ruled the Nickelodeon airwaves on iCarly, where she played Carly's spunky (to the point of outright aggression) gal pal Sam Puckett. McCurdy later reprised the role of Sam on Nickelodeon's short-lived Sam & Cat, opposite megawatt pop star Ariana Grande. A revival of iCarly was announced in 2020, but McCurdy has made it clear that she won't be joining the new show, which will stream on Paramount+.
As her devoted fans know, McCurdy has plenty of other projects vying for her time. She moved into directing in 2018 with her short film Kenny, produced and starred in a one-woman show, I'm Glad My Mom Died, in February 2020, and launched her podcast, Empty Inside, in 2020. McCurdy has also written for outlets including The Huffington Post and The Wall Street Journal, often tackling thorny subjects like eating disorders and alcoholism. Many of these topics are personal for McCurdy, a fact she doesn't shy away from: She was particularly frank in discussing her dependence on alcohol after her mother's death on her podcast. Her talent might have gotten her fans' attention on iCarly and Sam & Cat, but her bravery and brilliance have earned her their everlasting respect and support.
Malcolm David Kelley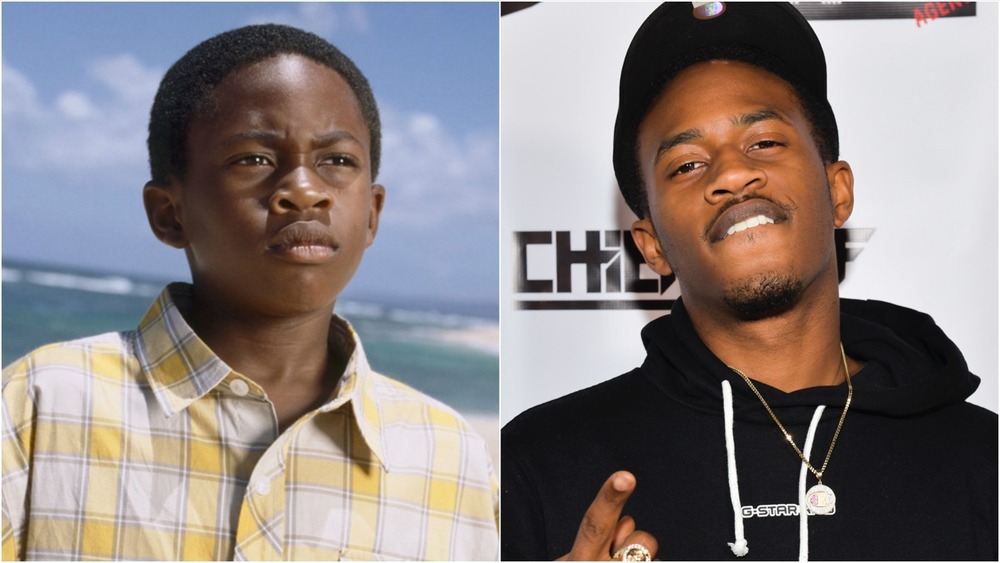 Malcolm David Kelley's broad smile and winning demeanor haven't changed since he first appeared on the big screen in the 2002 family drama Antwone Fisher. The young actor followed this up with a role on 2004's Lost. This might seem like a very adult show for the budding star, but Kelley shone on the hit ABC series. Kelley played Walt Lloyd, son of plane crash survivor Michael Dawson, who must fight off the evils of the supernatural island while his father attempts to repair their dysfunctional relationship.
Since Lost, Kelley's career has flourished. He's made several small screen appearances on shows like Blindspot and Insecure. Recent years have seen him explore historical fiction: In 2017, he co-starred in Detroit, a gritty drama about a group of friends' frightening night with the police in 1967. Directed by Kathryn Bigelow, the Oscar-winning director of The Hurt Locker, Detroit won Outstanding Independent Motion Picture at the 2018 NAACP Image Awards, in addition to numerous other awards. Kelley is poised to tackle ever-more complex projects, ranging from unique short films to searing indie dramas.
Thomas Brodie-Sangster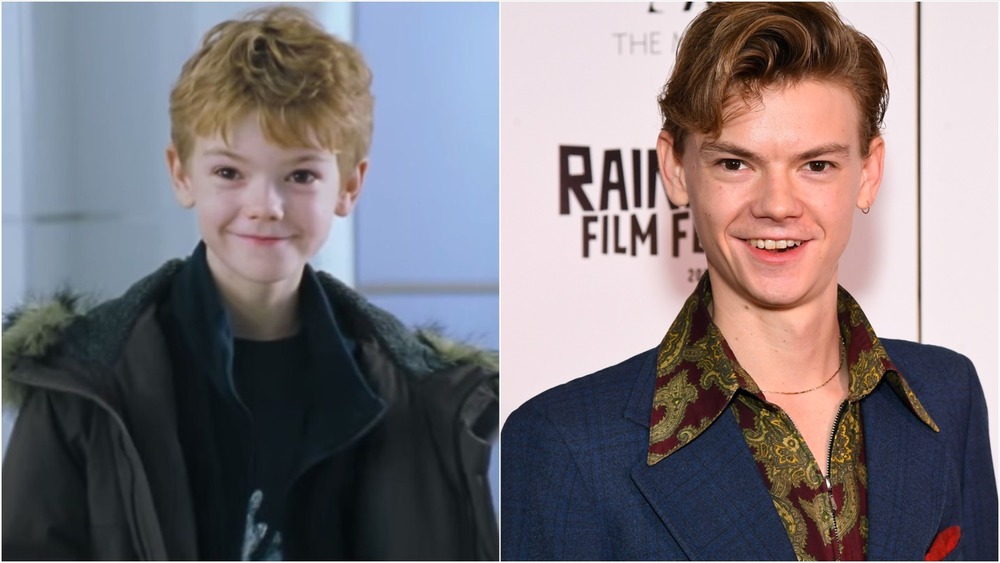 You've enjoyed a pretty charmed acting career when you've not only starred in one of the most beloved Christmas movies of all time, but also one of the most talked-about limited series to ever hit Netflix. Thomas Brodie-Sangster has the honor of leading this blessed career, and has even added a little modeling to his lengthy list of credits. Starring in a new campaign for Celine Homme, a celebrated French fashion brand, the UK actor handsomely poses in '90s vintage shades and a slick bomber jacket like he was born to do it.
This isn't a surprise to those already familiar with the actor's work: The cute kid who stole the show and the hearts of millions in 2003's Love Actually was always going to mature into a real gentleman. His role as Benny Watts in The Queen's Gambit is a fine display of this talent. As Benny, Brodie-Sangster is roguish and mysterious as he casually appears at high-octane chess tournaments, piquing the interest of chess prodigy Beth Harmon (Anya Taylor-Joy). As he crests this wave of success, Brodie-Sangster shows no signs of slowing down any time soon — but then again, that's not surprising. He's never stayed idle for long.
Tyler James Williams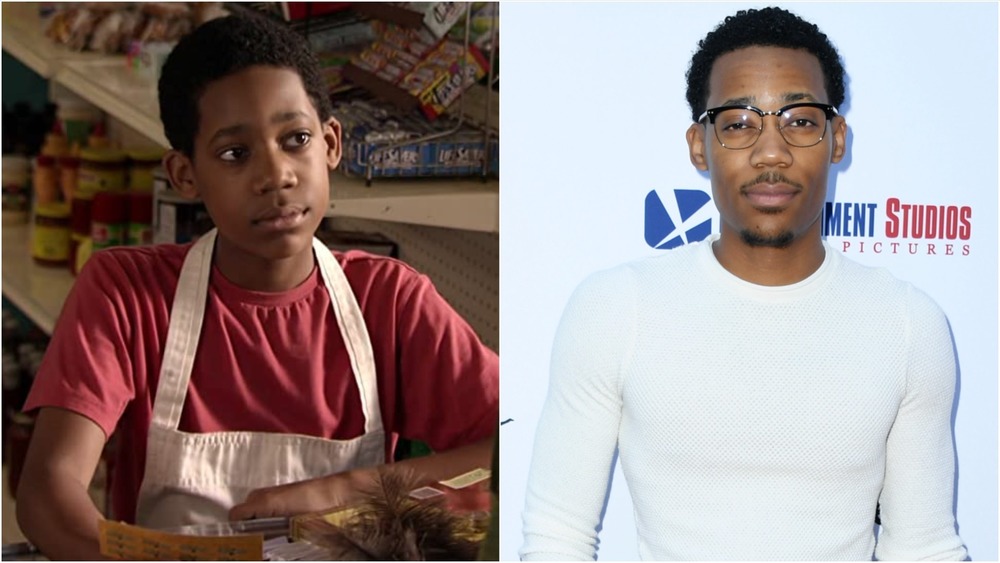 2020 marked the year Tyler James Williams celebrated the 15th anniversary of his breakout role on the hit 2005 sitcom, Everybody Hates Chris. Thanks to reruns and streaming platforms, a brand new generation of kids can enjoy the family comedy, co-created and narrated by top funnyman Chris Rock. This show is loosely based on his upbringing, and features Williams in the title role of young, hated-on Chris.
Williams played the character for four seasons, and his career hasn't slowed down since. After the series wrapped, Williams appeared in a wide range of films including Peeples, Detroit, and Dear White People, among others. Williams didn't leave the small screen behind, however — in fact, he climbed to even greater television success. Williams made a major genre jump when he appeared as Noah on the zombie drama The Walking Dead. Williams' one-season stint ended in a highly discussed and very gruesome death that took the actor a while to process. Williams has since gone on to co-star on the short lived ABC action-drama Whiskey Cavalier, star in the 2020 drama The Argument, and pop up on acclaimed comedy series including Key & Peele and A Black Lady Sketch Show.
Taylor Momsen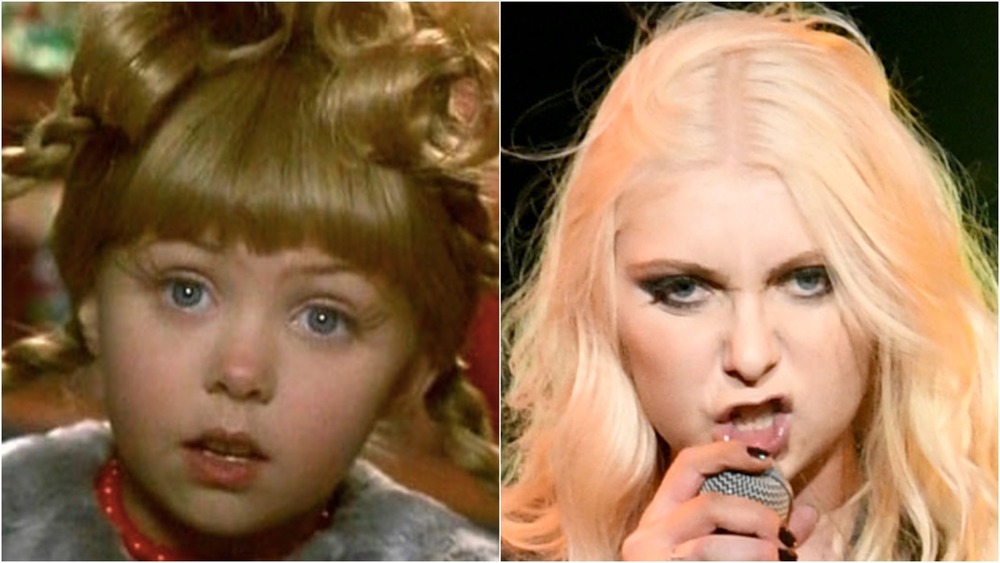 Way back in 2000, seven-year-old Taylor Momsen played Cindy Lou Who in How the Grinch Stole Christmas, a live-action adaptation of the classic Dr. Seuss book. 20 years after her debut as Whoville's peacemaker, Momsen talked to Today about what she remembers most from the experience. To prepare for Cindy's lovely song in the movie, Momsen recorded her studio sessions with the late legendary film composer James Horner. "That was such an impactful moment in my life," Momsen recalled, "because it made me go, 'I wanna make music for the rest of my life."
Momsen went on to star in Spy Kids 2 and as Jenny Humphrey on the teen drama Gossip Girl. But music quickly took hold of her focus and shows no signs of letting go. For the entirety of the past decade, Momsen has primarily performed as the frontwoman of her rock band, The Pretty Reckless, and doesn't appear to have plans to return to acting. As the band has released multiple albums and singles and gone on a number of tours over the past few years, this choice seems to suit Momsen just fine.
Parker McKenna Posey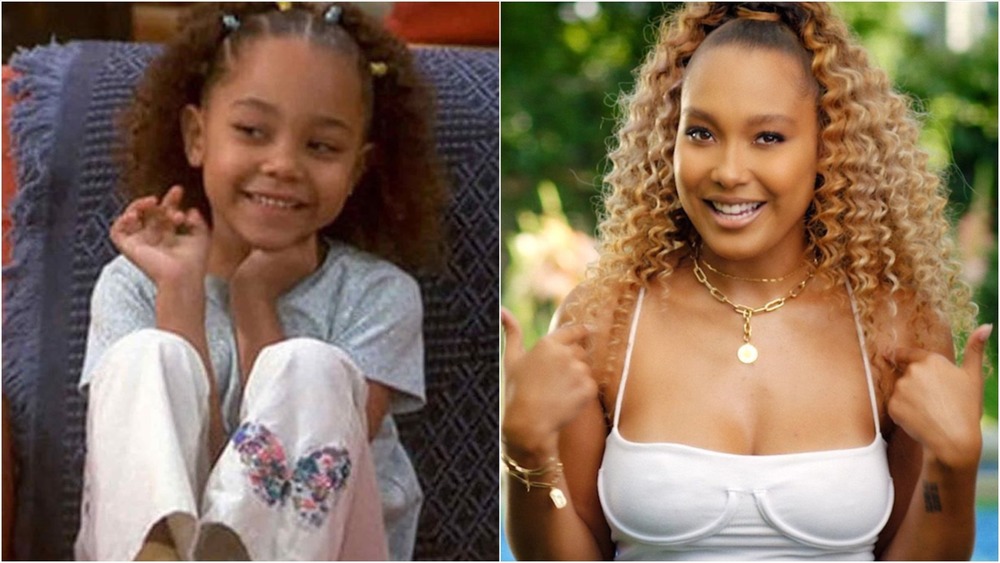 Not to be confused with indie film darling Parker Posey (Party Girl), Parker McKenna Posey played Kady Kyle on ABC's 2001 sitcom My Wife and Kids. As the youngest member of the Kyle family, Kady torments her older siblings and is the apple of her father's eye, played by show co-creator Damon Wayans. Scenes with her best friend and innocent paramour Franklin (Noah Gray-Cabey) provide audiences with tons of comic relief. Kady was undoubtedly Posey's breakout role, and a huge draw for the show.
Posey's career stalled for a few years following her time on My Wife and Kids, however. After the show ended in 2005, she made a spare handful of appearances on shows and movies including iCarly and Summer Camp. A decade after her 2009 iCarly appearance, she starred alongside Lauren London on the BET series Games People Play, and guest starred on the UMC series A House Divided. Things have been rough for Posey off-camera, unfortunately: In 2018, her ex-boyfriend Chris Sails was arrested for assault. Posey was later able to get a restraining order against him, and thanked fans for their support. Hopefully, the future will be bright from here on out for this talented actress.
Freddie Highmore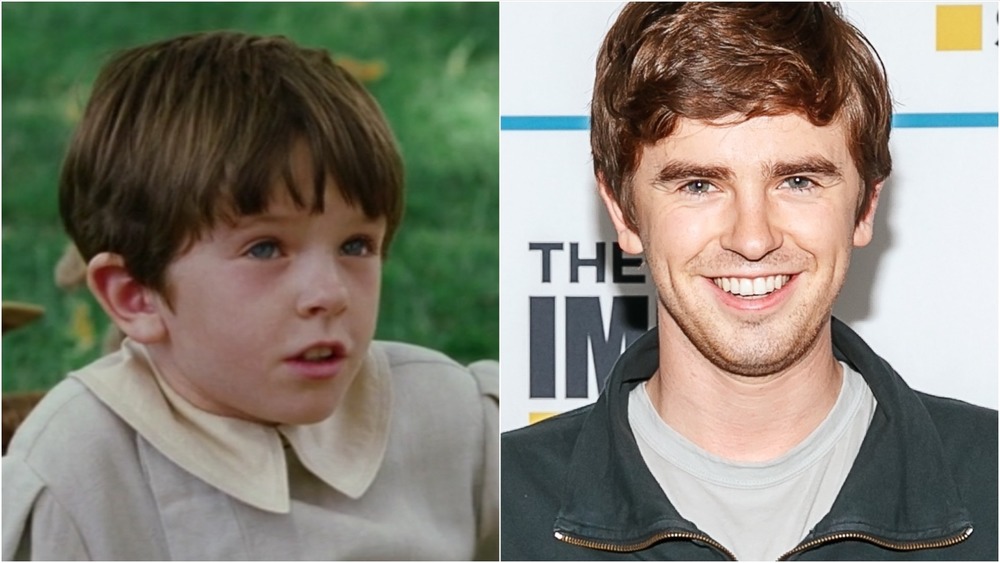 Fans of ABC's hit medical drama The Good Doctor were saddened by the late 2020 hiatus the show was forced to undertake, due to the COVID-19 pandemic. Highmore stars on the series as Dr. Shaun Murphy, an autistic surgeon who's had to prove to himself and the staff that being on the spectrum isn't a hindrance to his skills with the scalpel. The UK actor also serves as a producer on the show, and has directed a few episodes as well.
That's a pretty tall order for anyone, even the most capable talent. But Highmore's fans have always known he had it in him. He first got bitten by the directing bug while playing Norman Bates on the series Bates Motel, but his time in Hollywood goes further back than that eerie show. Audiences first got to know Highmore in the movies Finding Neverland, in which he played the real-world inspiration for Peter Pan, and Charlie and the Chocolate Factory, in which he played the titular Charlie. The star-on-the-rise scooped up a few awards for those attention-grabbing roles. Highmore then wowed audiences in August Rush and The Spiderwick Chronicles, and proceeded to take on the small screen roles for which he has become best known.
Patrick Fugit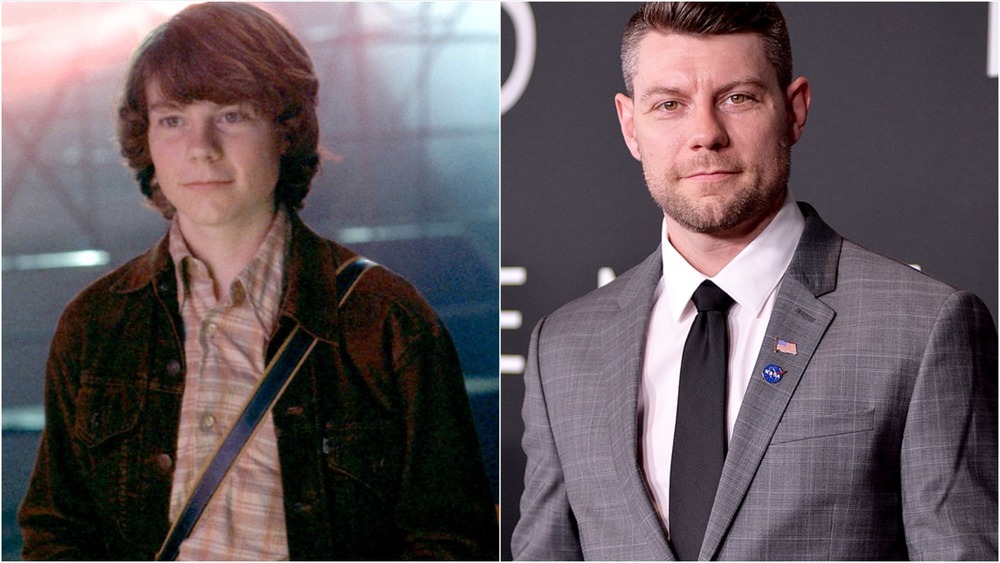 As a teen, Patrick Fugit starred in one of the coolest rock movies of the 2000s: Almost Famous. Fugit played William Miller, an awkward high school student living through the 1970s. His nurturing (if a bit overbearing) mother is keen on William's intelligence, so she skips him ahead a few grades, hoping it will fast-track her hopes of him becoming a lawyer. But William convinces her to allow him to travel across the country with a popular rock band so he can write his first big article for Rolling Stone. The film's soundtrack provides audiences with just the right amount of nostalgia, and Fugit's performance is enormously endearing. It became a cult hit in a hot second.
After the success of Almost Famous, Fugit's career was sporadic. He had a small part in White Oleander, popped up on a few episodes of ER, and appeared in Saved!, a religious satire. 2019 saw him explode onto the small screen in a whole new way. On Treadstone, an action series based on the Bourne films, Fugit played Stephen Haynes, a man coming completely undone due to the government's misuse of his mind. The character is menacing and tortured — a far cry from Fugit's earlier roles. Though the show only lasted one season, it's an intriguing sign of things to come for the actor.
Miranda Cosgrove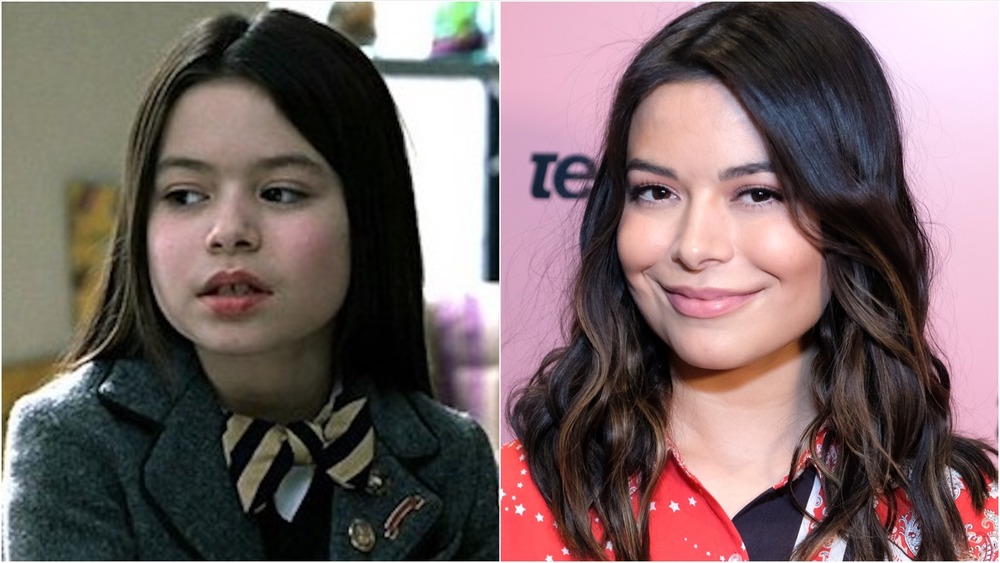 As bossy Summer Hathaway in 2003's beloved rock comedy School of Rock, Miranda Cosgrove keeps Jack Black's slacker hero on his toes. The unconventional teacher is so put off by Summer's type-A tendencies that he appoints her manager of the band he forms with the class. With her nose high in the air, Summer succeeds — to the point that she even earns her teacher's respect.
Cosgrove stood out among the other talented kids in that movie, and it wasn't long before Hollywood powers took notice. She landed on the Nickelodeon show Drake & Josh, then starred on iCarly. Cosgrove spent six seasons playing web show host Carly Shay to big ratings and serious acclaim: She was nominated for several Kids' Choice and Teen Choice Awards. Cosgrove has also had success as the voice of Margo in the Despicable Me movies, and recently branched out into science fiction in 2019's 3022. In late 2020, a revival of iCarly was announced, seeing Cosgrove reprise her signature role.
Noah Gray-Cabey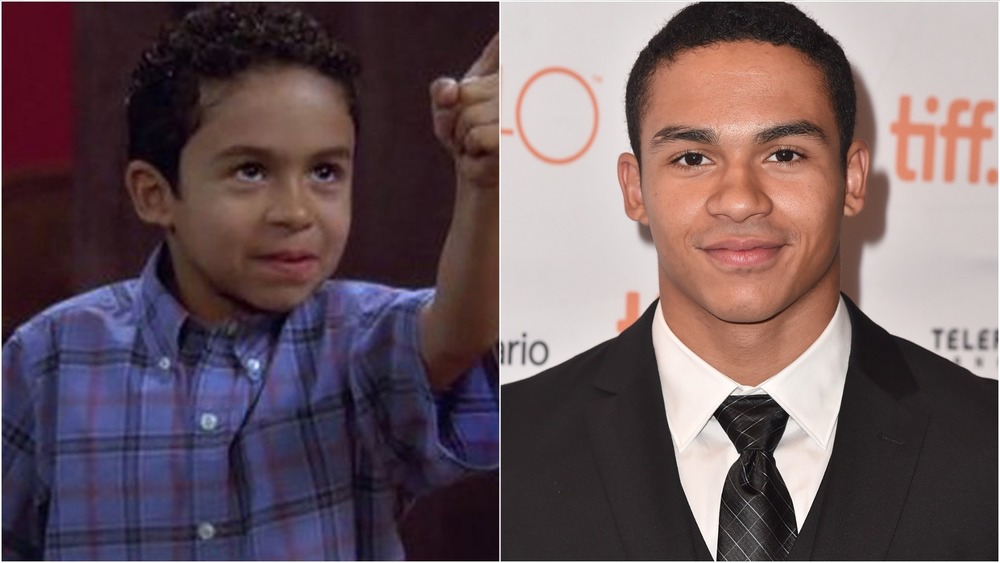 On The 2002 ABC comedy My Wife and Kids, Franklin, played by Noah Gray-Cabey, gives little Kady all the attention he can muster. Franklin hopes Kady might see beyond his short stature and huge IQ and discern his big heart, which beats just for her.
Gray-Cabey showed off his quick comic timing and chops as a classical pianist as the irresistible Franklin, and the world took notice. He expanded beyond these comic roots in 2006 when he joined the cast of NBC's hit sci-fi drama Heroes. Gray-Cabey played Micah Sanders, a boy who can manipulate technology. His powers are genetic, as his parents also have superhuman abilities. Micah and his mother are constantly on the run from people who want to capture and perform tests on those with powers. Gray-Cabey grew up over the course of his four seasons on Heroes, and even returned for the 2015 miniseries, Heroes Reborn: Dark Matter, and the one season show, Heroes Reborn. Gray-Cabey then took a departure from the supernatural in 2019 on the Freeform spin-off Pretty Little Liars: The Perfectionists. On this short-lived series, he played Mason Gregory, a mysterious athlete attending Beacon Heights University.
Willa Holland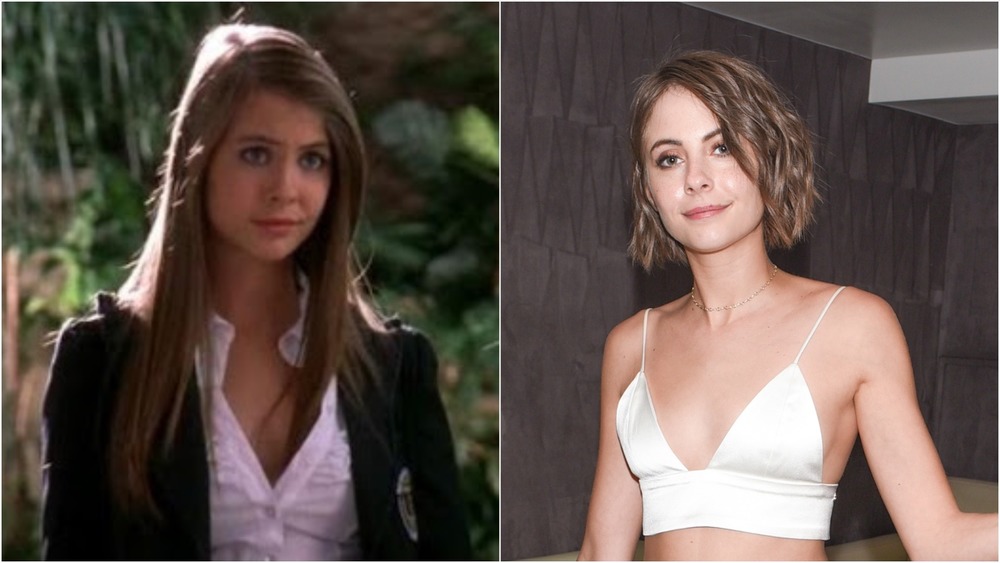 Willa Holland's mother, Darnell Gregorio, was married to Hollywood director Brian de Palma from 1995 to 1997. As de Palma was a neighbor to the legendary Steven Spielberg, little Willa Holland would sometimes play at the director's house. Spielberg saw the "it" factor in her and encouraged her parents to get her in front of the camera. She began modeling, and later booked a regular gig playing Kaitlin Cooper on the hit FOX series The O.C. The 2003 series follows the privileged inhabitants of Orange County, California as they attempt to put out family fires and settle old scores.
After Mischa Barton's character Marissa Cooper was killed off, Kaitlin's storyline suffered. Once the series wrapped, Holland focused her attention on the big screen with roles in Garden Party and Middle of Nowhere, but later returned to TV on Gossip Girl. In 2012, she played Thea Queen, AKA Speedy, on the CW's popular superhero series Arrow. She would go on to appear as the character on The Flash as well. Towards the end of Arrow's fourth season, Holland made it clear she was ready to move on. Over the next two seasons, showrunner Marc Guggenheim took steps to write her character off the show. But, for Arrow's eighth and final season, Holland returned to the show as a recurring character.
Holland also has a career in video games: She has played Aqua, a Keyblade apprentice, in many installments of the Kingdom Hearts franchise.
Kyla Pratt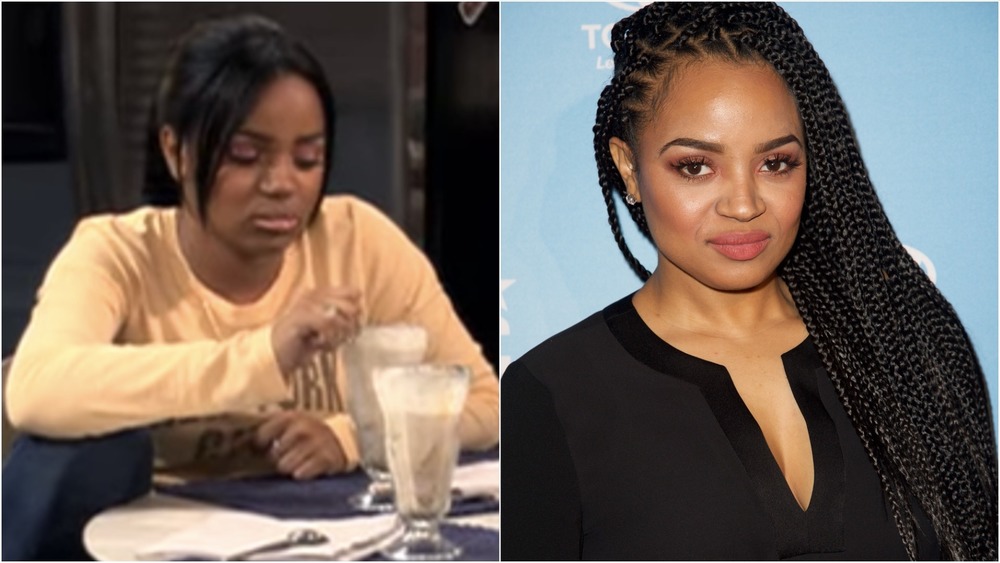 Kyla Pratt's film and television career started very early, with appearances on Living Single, In the House, and ER. One of her most prominent roles arrived in 2001: For five seasons, she voiced lead character Penny Proud on the Disney Channel animated series The Proud Family. She was also able to grace the small screen with her cheerful countenance on the hit UPN comedy One on One. As spunky teenager Breanna Barnes, daughter to single sportscaster Flex Alexander, Pratt lit up the screen. Fans tuned into the dynamic duo's world for five seasons, watching Flex navigate raising his feisty daughter while maintaining his career.
Pratt's work slowed down as she entered her adult years and began to focus much of her attention on her children. The late 2010s saw her take on roles in a number of TV Christmas movies, including The Christmas Pact, No Time Like Christmas, and Let's Meet Again on Christmas Eve, which reflect the actress' real-world love for the holiday season. 2020 saw Pratt land a role on Call Me Kat and reach a new generation of viewers through streaming, when UPN's catalogue of Black comedies of the 1990s, including One on One, hit Netflix.
Alexander Gould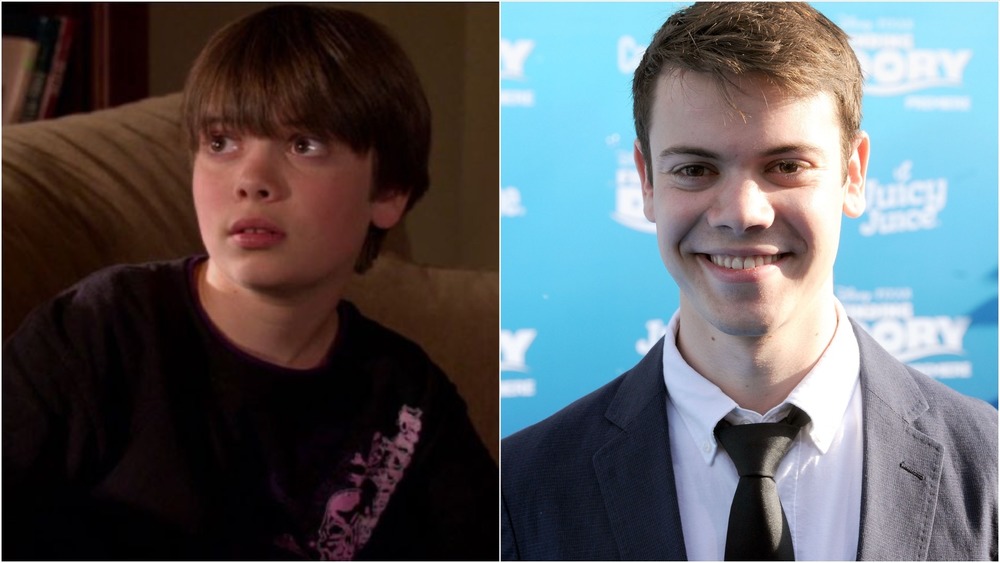 Alexander Gould is known to young viewers as the voice of Nemo, the titular clownfish in the Pixar classic, Finding Nemo. The actor lent his voice to the movie in 2002. For adult audiences, however, Gould is best known for his role as Shane Botwin on the Showtime series Weeds. In vast contrast to an animated kids movie, Weeds is a comedy about a mother's struggle to raise her two sons after their father passes away. How does she remedy their floundering finances? She ventures into selling cannabis in their California suburb, and soon finds herself in big business with all the wrong people. As the younger of the two sons, Shane is at first shielded from his mother's new line of work, but is later let in on how she's keeping things afloat. Over eight seasons, the Botwin family's story crosses the country and sees a grown up Shane eventually become a police officer.
Once the show wrapped in 2012, Gould's career slowed down: His only credits since are voicing Jimmy Olsen in Superman: Unbound and Passenger Carl in Finding Dory. He has unverified Twitter and Instagram accounts, but he doesn't post much. When he does post on Instagram, it's often a cool shot of a travel destination — perhaps this implies he's too busy living life to bother much with social media. Whatever the reason for his low-key approach, he has his fans' best wishes.