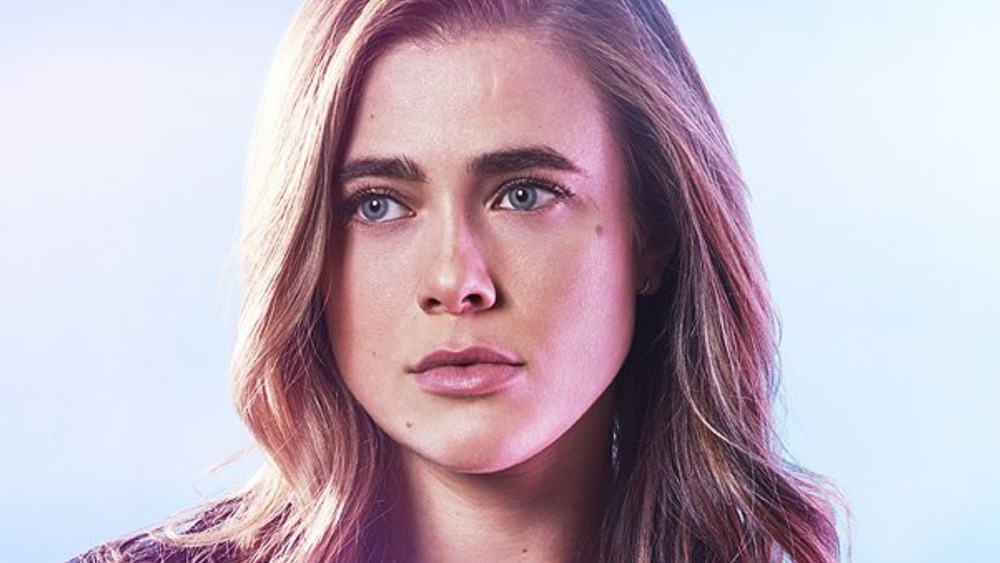 In 2018, NBC premiered a new sci-fi drama called Manifest. Starring Melissa Roxburgh as Michaela Stone and Josh Dallas as her brother Ben Stone, Manifest focuses on the passengers of Montego Air Flight 828, traveling from Jamaica to NYC. During the flight, the passengers experience some intense turbulence, but overall everything seems okay and they make it to NYC. But once they finally land, the passengers and crew are told that five years have passed since the flight went missing, and everyone was presumed dead.
The series then follows the survivors as they adjust to a life five years in the future. At the same time, they all begin to get prophetic messages and visions in their head, referred to as "Callings," which direct them to complete certain tasks that usually lead to helping or saving someone. Manifest has garnered many fans and is frequently compared to the hit series Lost because of the constant mysteries and mystical plane crash connection. Finishing up its second season in April of 2020, the series was renewed for a third season in June, and since then audiences have been patiently waiting for the new episodes.
Here's everything you need to know about Manifest season 3.
What is the release date of Manifest season 3?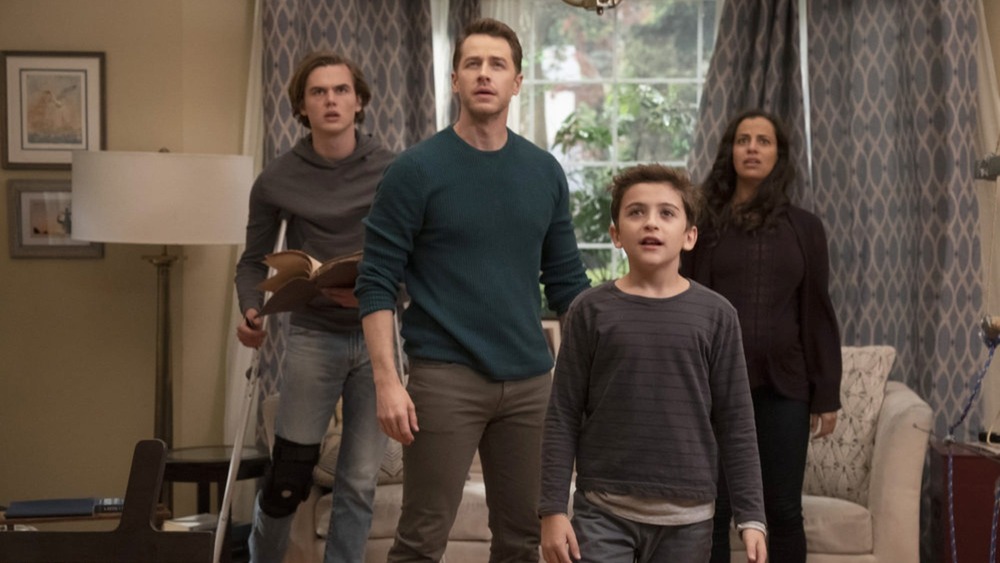 Originally planned to air in fall 2020, the third season of Manifest was pushed back to 2021 in response to the pandemic. But since announcing that delay, there has been no further word from NBC on a specific month or date. The network just began airing its midseason schedule, so Manifest season 3 will likely premiere in early June, when all the summer shows start, or possibly later.
The series is filmed in New York City, which is better for the show, as most productions in Los Angeles are pushing back restart dates because of a current surge of COVID-19 cases. According to showrunner Jeff Rake's Twitter, production for season 3 started in late September, and thanks to a later update, fans know that the show was on its eighth week of production at the end of November. It's unclear how many weeks of production Manifest needs to finish filming season 3.
Who is in the cast of Manifest season 3?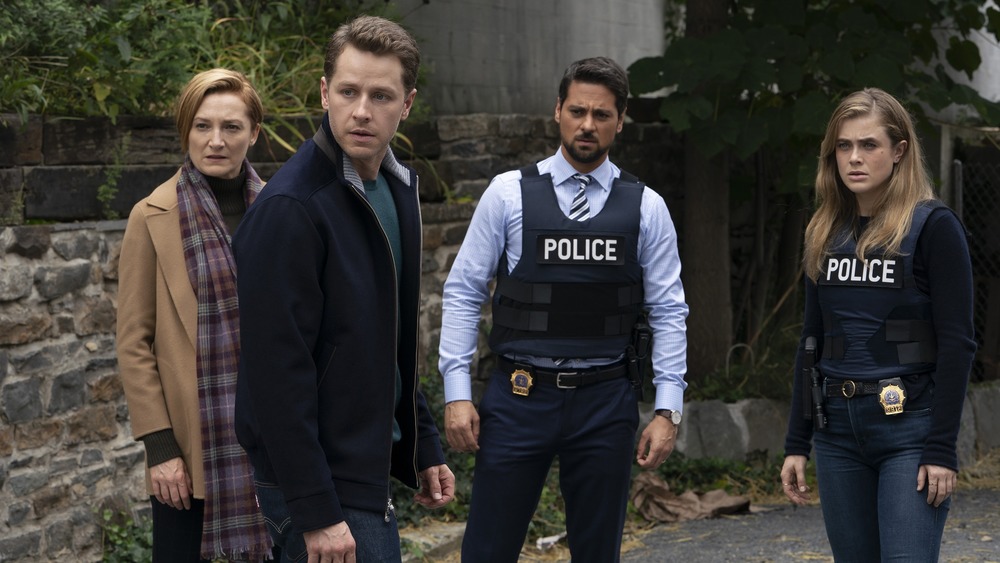 Along with Roxburgh and Dallas returning, Manifest's third season will also feature the return of J.R. Ramirez as Jared Vasquez, Michaela's ex-fiance, Parveen Kaur as medical researcher and survivor of Flight 828, Saanvi Bahl, and Athena Karkanis as Grace Stone, Ben's wife. The show also focuses on Ben's children Olive and Cal, played by Luna Blaise and Jack Messina, respectively, and a new addition to the family, Eden. Zeke, played by Matt Long, became a regular on Manifest in season 2, playing a young man who went through a similar experience of time displacement when he got stuck in a cave. He develops a close relationship with Michaela, and the couple are newly married at the start of season 3.
There are also a few new characters coming into season 3, most notably Angelina, a passenger of Flight 828 unknown to Ben, until now. She will be played by The Americans' Holly Taylor. Other actors joining the series include Will Peltz as Levi, Mahira Kakkar as Dr. Aria Gupta, Ali Lopez-Sohaili as Eagan Tehrani, and Warner Miller as Tarik, Grace's stepbrother.
What is the plot of Manifest season 3?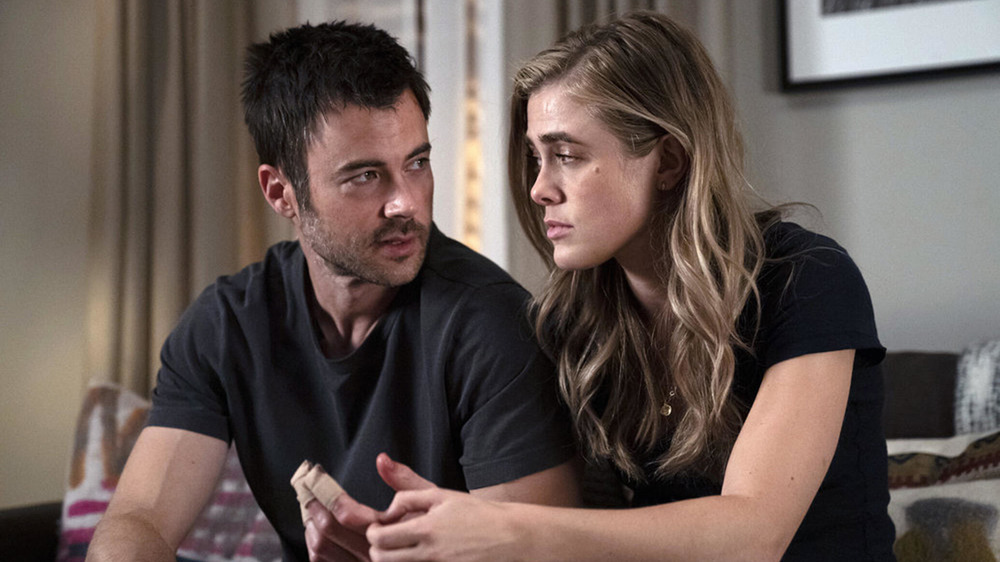 After a heart-pounding season 2 finale featuring the resurrection of Zeke, there's a lot that needs to be explained in season 3. According to TVLine, the series will pick up three months after Zeke's "death date," with him trying to live a normal life with his new bride, Michaela. Another big reveal of the final episode of season 2 was the appearance of the tail of Flight 828 ending up in the ocean near Cuba, despite the plane blowing up at the NYC airport. This will undoubtedly be explored further in the new season, and the first episode of season 3 is appropriately titled "Tailfin."
Other storylines that need to be addressed include the aftermath of Saanvi's fatal encounter with the Major (Elizabeth Marvel), whether the passengers can overcome their death date, and what's going on with newborn Eden and Grace. Luckily for fans, Rake shared eight sneak peeks for the new season in a video on his Twitter. Some of the tidbits he shared include that "a long-lost character will make a shocking reappearance," "Jared will have a complicated new relationship," and that "not all passengers are motivated to use the Callings for good." Definitely a lot to be excited for.