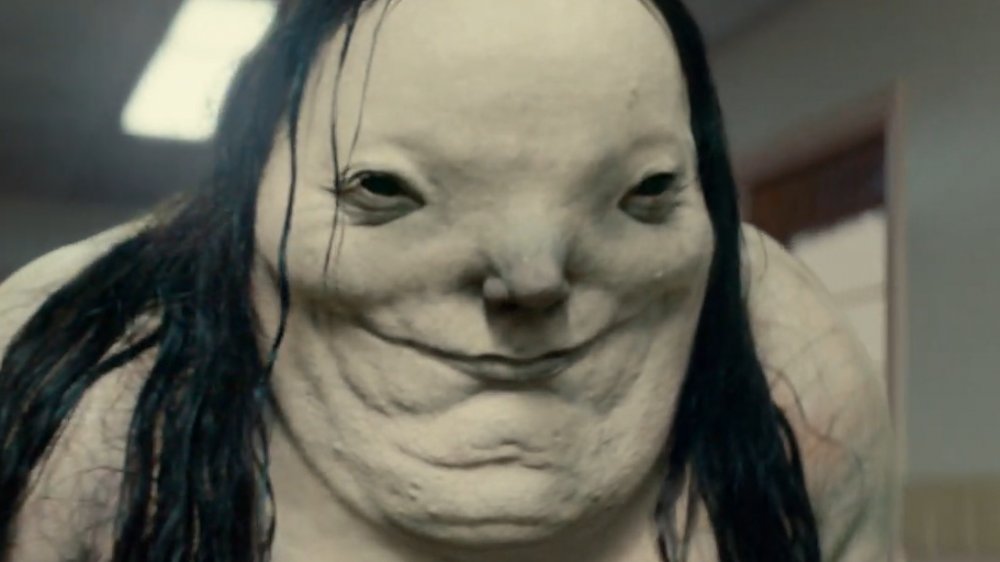 If we know anything about the movie industry, it's that Hollywood loves its sequels. That much is obvious from the way we're constantly bombarded with trailers, posters, promos, and news stories about upcoming franchise films. But even as we're being inundated with info about retreads, revivals, and follow-ups, there are quite a few Part Twos (and beyond) that have successfully stayed under the radar.
And while we may take it for granted that every superhero adventure and action blockbuster has more franchise filler to come, some long-gestating reunions or odds-defying continuations might totally surprise you. From indie comedies to Biblical epics, let's take a look at some of the sequels you didn't know were being made.
Four Avatar sequels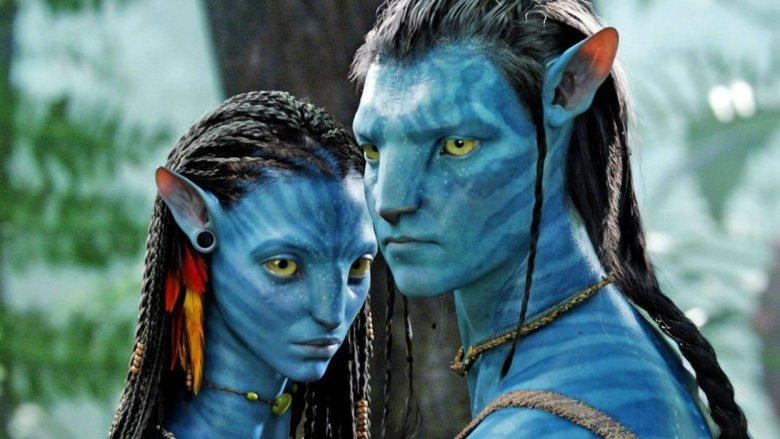 James Cameron has been talking about Avatar sequels almost from the moment the first film exploded onto screens in 2009, smashing box office records and eventually becoming the highest-grossing film of all time (a title it managed to hold for nearly ten years, until it was finally unseated by Avengers: Endgame in 2019). However, despite years of Cameron's repeated promises — which ballooned over time from a modest two Avatar sequels to a whopping four sequels — it was beginning to feel as though a follow-up was as far off and unreachable as the fictional moon of Pandora.
But believe it or not, four more Avatars really do appear to be imminent. In fact, according to Sigourney Weaver, the first two have already finished shooting. They've even got titles: Avatar: The Way of Water, Avatar: The Seed Bearer, Avatar: The Tulkun Rider, and Avatar: The Quest for Eywa.
What does it all mean? No one knows but James Cameron and his eclectic cast, which, in addition to original Avatar stars Weaver, Zoe Saldana, and Sam Worthington, also includes newcomers Edie Falco, Kate Winslet, Michelle Yeoh, Jemaine Clement, and Vin Diesel. The rest of us will have to wait a while to find out; Avatar: The Way of Water is scheduled for release on December 17, 2022, with Avatar: The Seed Bearer arriving on December 22, 2024, Avatar: The Tulkun Rider following on December 19, 2026, and Avatar: The Quest for Eywa concluding the franchise on December 17, 2028.
Gladiator 2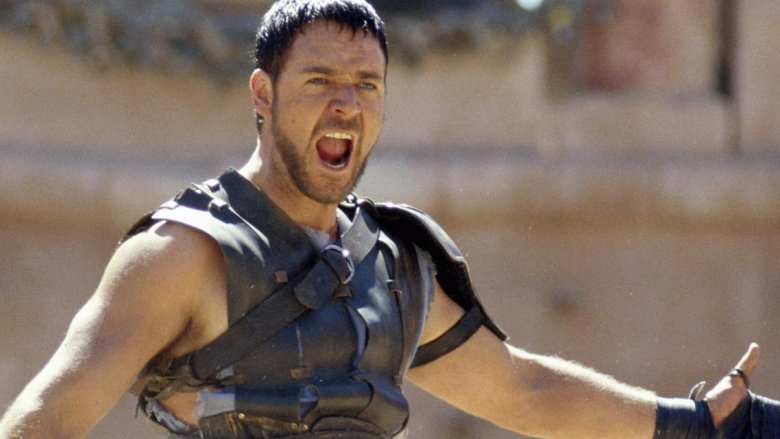 We thought this day would never come, but it looks like Ridley Scott is heading back to ancient Rome. Nearly 20 years after the original Gladiator hit theaters, Scott is finally making a sequel to the story of Maximus Decimus Meridius. Of course, old Maximus is busy walking through wheat fields in heaven, so what's the sequel going to be about?
Well, according to producer Walter F. Parkes, the film is going to start about 25 to 30 years after the original ended. And according to The Hollywood Reporter, part two will focus on Lucius, the son of Maximus' old flame, Lucilla. While Spencer Treat Clark played Lucius in the first film, we don't know if he's going to reprise his role for Gladiator 2. (We're thinking probably not.) However, we do know that Peter Craig will be working on the screenplay, and he's a guy with some impressive credits to his name, including The Town, both Mockingjay movies, and the upcoming Top Gun sequel. And with Scott at the helm, we're pretty sure we'll be entertained.
Legally Blonde 3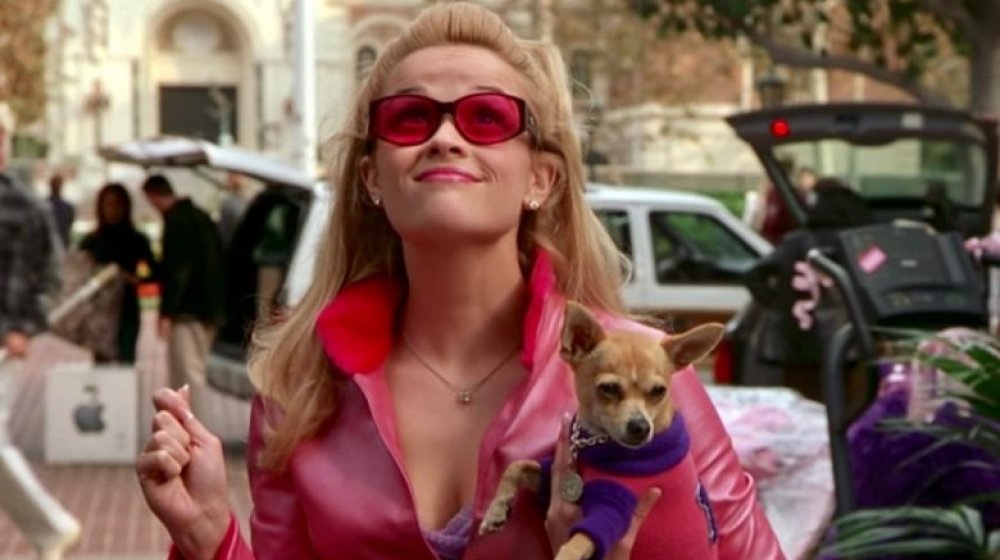 It's been almost 20 years since audiences followed effervescent sorority girl Elle Woods to Harvard Law School in the bubblegum-hued Legally Blonde. She continued ascend the professional ladder in 2003's Legally Blonde 2: Red, White & Blonde, which saw Elle head to Washington, D.C. Now Elle is back, along with producer Marc Platt and his Platt Productions president Adam Siegel. In addition to starring as Elle, Reese Witherspoon will also act as a producer this time through her Hello Sunshine banner. Originally, Legally Blonde scribes Kirsten "Kiwi" Smith and Karen McCullah were attached to pen the script, but since then, The Office alum Mindy Kaling and Brooklyn Nine-Nine creator Dan Goor have stepped in to completely rewrite the screenplay.
We've yet to hear much in the way of plot details, although sources originally told Deadline that the threequel will be "much in the spirit of the first film," which saw Elle draw on her fashion sense, optimism, and strong sense of sisterhood to defy the patriarchy, lift up the women around her, and look great doing it. While that quote referred to the first script by Smith and McCullah, we imagine that Kaling and Goor's screenplay for Legally Blonde 3 will also embrace the original film's themes of female empowerment, taking Elle on a new legal adventure that hopes to appeal to long-time fans and new initiates alike. Legally Blonde 3 is expected to arrive in May of 2022.
The Passion of the Christ: Resurrection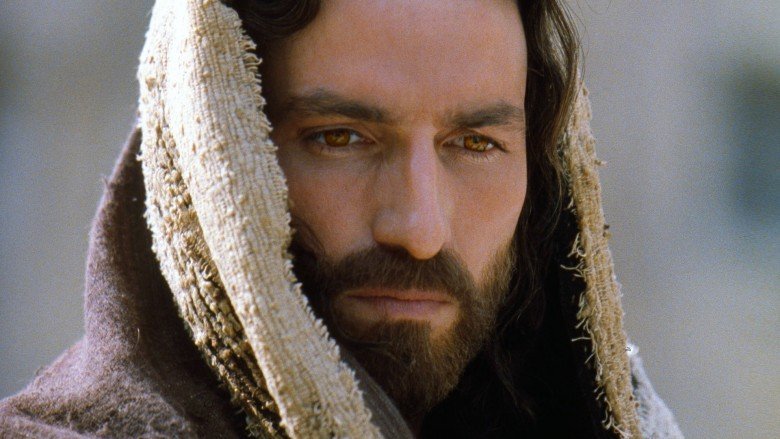 After the success of Hacksaw Ridge, Mel Gibson is enjoying something of a comeback. So it makes sense that Gibson wants to stay in the limelight by revisiting his most successful film: The Passion of the Christ. The first film focused on the last hours of Jesus Christ's life, following the holy man as he undergoes torture after torture before his death on a cross. It wasn't exactly an upbeat film, but despite the gore, The Passion became—and still holds the title—of highest-grossing R-rated film in U.S. history.
With that kind of money involved, it's easy to see why Gibson is interested in part two, and back in June 2016, it was reported that Braveheart scribe Randall Wallace was working on the screenplay. Things got even more real just a few months later, when Gibson attended a Christian event in California where he admitted that, yeah, he was totally working on a sequel, a "huge undertaking" that would be called The Resurrection.
In November 2016, Gibson went on The Late Show with Stephen Colbert and took a few questions about his upcoming project, explaining that we shouldn't expect The Resurrection anytime soon as it's such a "big subject" that the film is "likely still three years out." Of course, Colbert was also puzzled by the potential plot. If you're familiar with the New Testament, then you know Christ's resurrection only takes a couple of pages, and there aren't any really dramatic low points or bad guys involved. When pressed about the story, Gibson said the film would focus on Jesus' descent into Hell, where the Bible says he spent three days before returning to Earth.
As for villains, the director promised Christ would be going mano y mano with villains "in another realm," so it looks like Jim Caviezel (currently in talks to return) might have to tangle with some demons. Yeah, this sounds like it might be a crazy one, and Gibson promises it'll "get your imagination going."
Kill Bill Vol. 3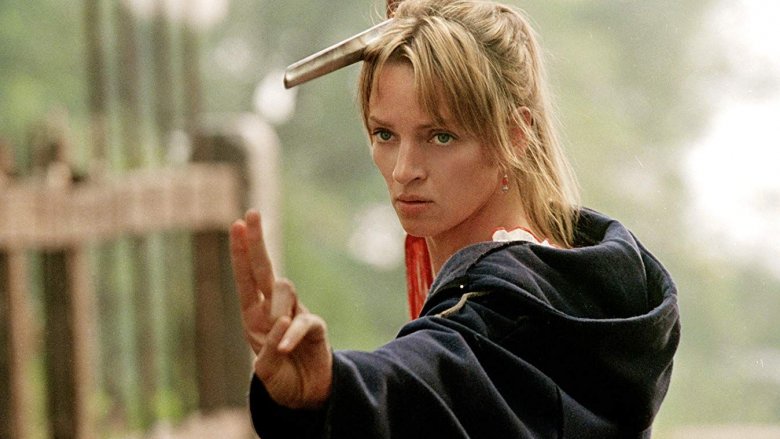 Bill may have finally been killed at the end of 2004's Kill Bill Vol. 2, but that hasn't stopped director Quentin Tarantino from being vocal about his desire for another sequel to round out the trilogy. According to Tarantino, the third Kill Bill would focus on the daughter of Vernita Green (Vivica A. Fox), who is now all grown up and on the hunt for revenge against the person who killed her mother — Uma Thurman's Beatrix/The Bride.
Tarantino has said that he's had talks with Thurman about Kill Bill Vol. 3 as recently as July of 2019, telling MTV that, "If any of my movies were going to spring from my other movies, it would be a third Kill Bill." Of course, a third Kill Bill may throw a wrench in Tarantino's plans to retire after his tenth film — his ninth, Once Upon a Time in Hollywood, hit theaters in the summer of 2019, and his tenth, an upcoming Star Trek film, is in the works — but then again, no one outside of Tarantino himself is going to hold him to his self-imposed film cap if he chooses to keep going. Nothing is finalized for a Kill Bill sequel yet, but it seems as though all that would be needed for it to materialize is simply for Tarantino to decide to pull the trigger.
Labyrinth 2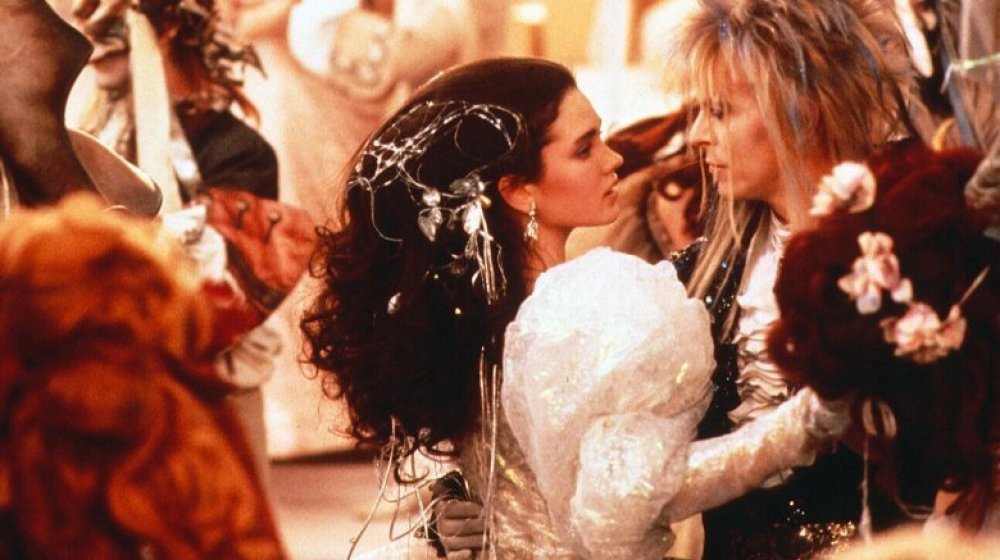 Jim Henson's cult classic fantasy Labyrinth has a diehard following thanks to its fantastical and creepy storytelling, Henson's imaginative creature creations, and of course, an iconic performance from David Bowie as Jareth the Goblin King. Making a sequel to Henson's final feature film seems like a pretty intimidating task, but the Jim Henson Company feels up to the task.
News of the Labyrinth sequel first broke in 2017, with Don't Breathe filmmaker Fede Alvarez attached to direct. However, Alvarez announced in April of 2020 that he'd decided to step away from the film, telling Bloody Disgusting, "I just decided I didn't want to do things as a director that people knew already what it was. Or have a preconceived notion of how it should look on the screen. So Labyrinth would be something that people would judge that way, so I decided not to do it."
The project didn't stay rudderless for long, though. In May of 2020, Deadline reported that Doctor Strange director Scott Derrickson has stepped in to helm the highly anticipated sequel. Maggie Levin, the writer and director of Into the Dark, will be writing the screenplay. While we don't yet have any details on the story that will bring us back into the world of Labyrinth, back when Alvarez was attached to direct, project insiders confirmed to THR that the sequel would indeed be a continuation of the story that began in the original film, but that the character of the Goblin King would not be making an appearance.
Edge of Tomorrow 2 – Live Die Repeat and Repeat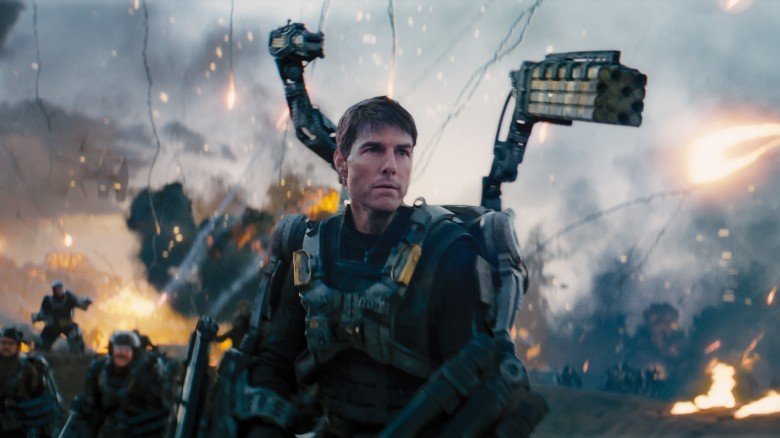 The Groundhog Day of alien invasion movies, Edge of Tomorrow (aka Live Die Repeat) is one of the best sci-fi films in recent memory. Starring Tom Cruise and Emily Blunt, this Doug Liman flick focuses on a cowardly major who finds himself reliving the same day over and over; unfortunately, said day involves an army of extraterrestrials dead set on conquering Earth. But while the film earned rave reviews, it was a major financial disappointment. Coupled with an open-and-shut ending, it didn't really seem like Edge of Tomorrow would awaken from its box-office death to find itself on theater screens yet again… but it looks like history is about to repeat itself.
According to The Hollywood Reporter, Edge of Tomorrow 2 is officially a go, and Tom Cruise, Emily Blunt, and director Doug Liman are all coming back… well, probably. Warner Bros. has tapped Matthew Robinson (The Invention of Lying, Monster Trucks) to write the screenplay, and if Cruise, Blunt, and Liman like the script, we'll get the original trio back for some time-traveling action.
Liman seems pretty psyched about directing a sequel, and in the past, he's claimed part two will be "much better than the original film." He also insists this will be an unconventional movie, explaining "it's a sequel that's a prequel." So, will the film jump back and forth in time a la The Godfather Part II? Whatever Liman means, we're super intrigued, especially since he promises Edge of Tomorrow 2, now titled Live Die Repeat and Repeat, is "going to revolutionize how people make sequels."
Sherlock Holmes 3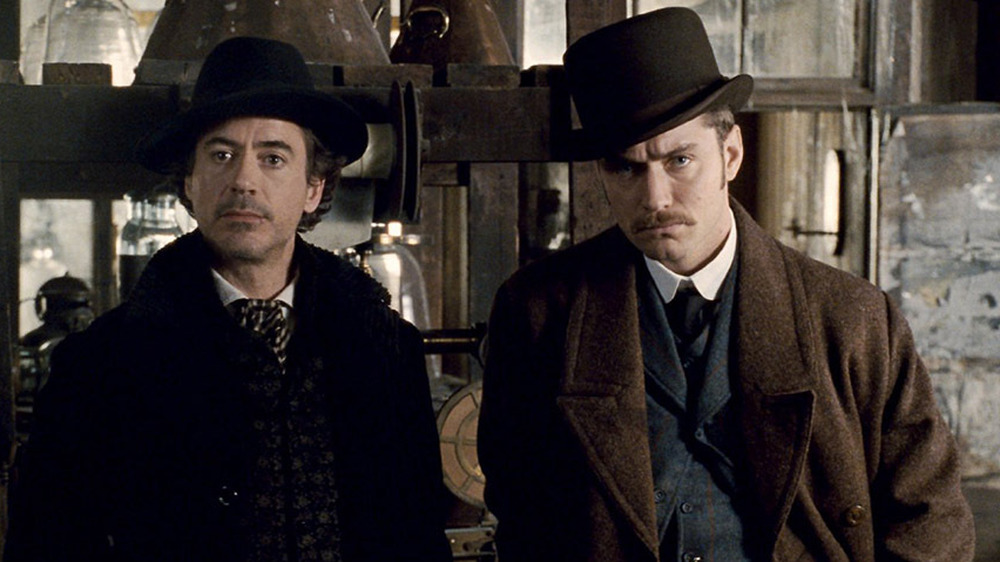 Although rumor has it that a third Sherlock Holmes film starring Robert Downey Jr. has always been part of the Warner Bros. plan, the actor has spent the past decade anchoring the Marvel Cinematic Universe as the genius billionaire playboy philanthropist Tony Stark, a.k.a. Iron Man. Saving the world every couple years is a draining gig, and Downey's superhero commitments kept him from being able to take on the detective role for a third time. However, now that Downey has finally exited the MCU for good (save, perhaps, for an encore appearance in Black Widow), he finally has time to team up with Watson (Jude Law, also expected to return) and solve one more case.
The third Sherlock Holmes film will be helmed by Rocketman director Dexter Fletcher, a departure from the first two films, which were both directed by Guy Ritchie. The script comes from Narcos creator Chris Brancato, with Susan Downey, Joel Silver, Dan Lin, and Lionel Wigram producing. While Sherlock Holmes 3 was originally scheduled to release on Christmas Day, 2020, it has since been pushed back a year, and will now be striding confidently into theaters December 21, 2021.
Den of Thieves 2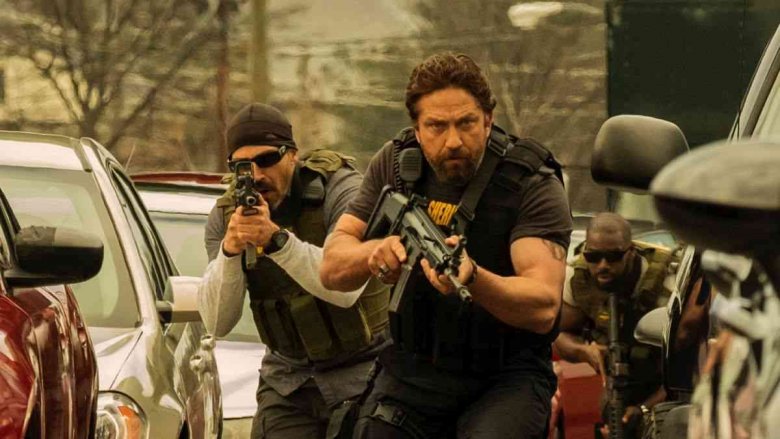 Den of Thieves might have been a flop with critics, but this heist thriller got away with $72 million at the box office. And in Hollywood, crisp dollar bills talk way louder than rotten tomatoes. So if you were hoping to see the further adventures of Gerard Butler and O'Shea Jackson Jr., then it looks like you're in luck. The two are reuniting with writer-director Christian Gudegast for Den of Thieves 2. According to Deadline, the film "will find Big Nick (Butler) on the hunt in the streets of Europe closing in on Donnie (Jackson Jr.) who is embroiled in the dangerous world of diamond thieves and the infamous Panther mafia…." On top of all that, there's going to be a big-time jewel heist, so expect to see gunfights, Gerard Butler badassery, and familiar faces like Curtis "50 Cent" Jackson. However, we don't know if any UFC fighters will show up this time around.
Call Me By Your Name 2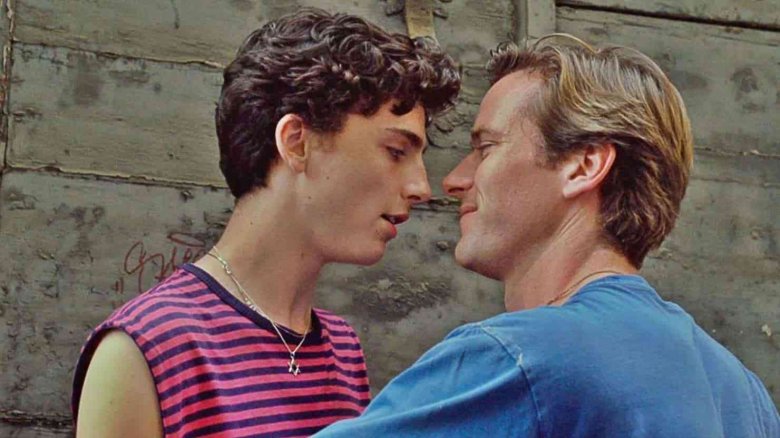 Based on the novel by André Aciman, Call Me By Your Name picked up several Oscar nods at the 90th Academy Awards and even won the prize for Best Adapted Screenplay, making James Ivory the oldest Oscar winner of all time. The plot follows a 17-year-old named Elio (Timothee Chalamet) who's spending the summer in Italy when he falls in love with an older graduate stated named Oliver (Armie Hammer). The movie made its way onto multiple best-of-the-year lists, and inspired by its success, director Luca Guadagnino might check on Elio's life in a couple of years.
At the BFI London Film Festival (via Indiewire), the Italian filmmaker said that he wanted to do a sequel that takes place several years in the future. It would be set during an era where Elio would be dealing with the impact of the Gulf War, the fall of the Soviet Union, and the rise of the AIDS epidemic. He also told The Hollywood Reporter that he wanted Elio to "be a cinephile," and the sequel might open with our protagonist sitting in a theater, watching Once More, the first French film to grapple with the subject of AIDS.
Guadagnino is also thinking about an entire series of films that follow Elio and Oliver as they grow older, referencing Richard Linklater's Before trilogy and the famous Up series. Right now, this is all very theoretical, but Guadagnino is reportedly "serious" about pursuing a sequel, and Hammer confirmed (via Variety) that it "will happen because there are already people working on it and trying to make it happen." However, not everyone will be returning if the film gets going, as Oscar-winning screenwriter James Ivory says he has no interest in working on a sequel. André Aciman, on the other hand, seems pretty gung-ho about the whole idea, as he's written a sequel of his own. Will the potential movie take any inspiration from Aciman's new book, or will Guadagnino do his own thing? Well, right now, that's a mystery… of love.
The Hitman's Bodyguard – The Hitman's Wife's Bodyguard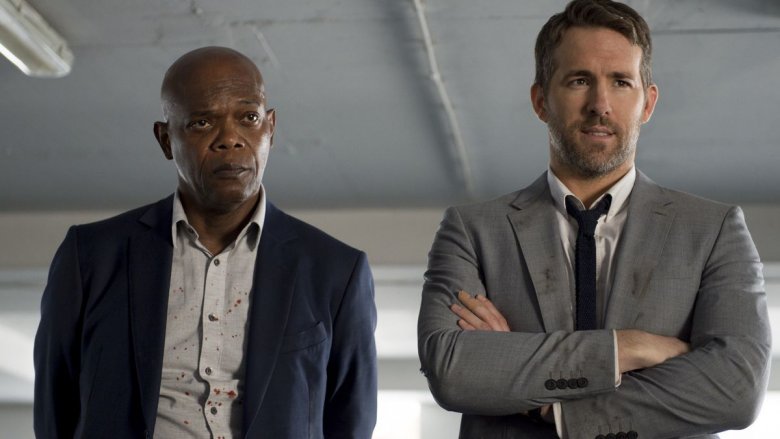 The Hitman's Bodyguard wasn't exactly a critical success, earning a pretty lousy 39 percent approval rating over on Rotten Tomatoes. But the movie did pretty well at the box office, pulling in $177 million worldwide against a $30 million budget. After all, how can an audience say no to the combined charisma of Ryan Reynolds and Samuel L. Jackson? These two dudes are as charming as it gets, so fans of the first film will be happy to know that The Hitman's Bodyguard is getting a sequel, confusingly titled The Hitman's Wife's Bodyguard.
Reynolds and Jackson are both returning, and Salma Hayek is also coming back at the titular wife. According to The Hollywood Reporter, the plot will find Reynolds' bodyguard trying to live a peaceful life when he gets mixed up again with Jackson's hitman. Along with Hayek, the trio will "wreak havoc along the Amalfi Coast in an attempt to save Europe." The movie will also star familiar names like Morgan Freeman, Antonio Banderas, Frank Grillo, and Richard E. Grant. If you're hoping for a wild time at the movies, insiders are describing this film as "The Good. The Bad. And the Bats**t crazy."
RoboCop Returns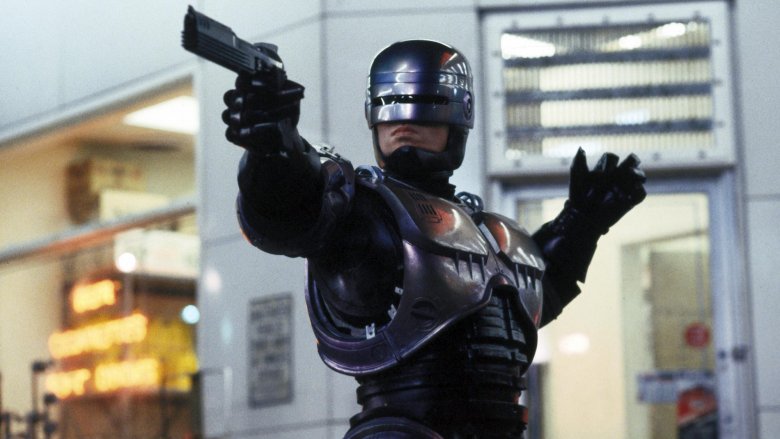 Your move, creeps. RoboCop is back. According to Deadline, the cyborg star is returning to the big screen, although it seems this new film is going to mess around with the continuity. The original RoboCop was directed by Paul Verhoeven, and it made quite a killing when it was released in 1987. After two sequels starring original actor Peter Weller, the franchise was rebooted in 2014, with actor Joel Kinnaman and director Jose Padilha. The remake wasn't nearly as popular as the first film — although, we think it's actually pretty awesome — and sadly for Mr. Kinnaman, it looks like the new film is going to ignore the recent remake.
The latest entry in the franchise will be called RoboCop Returns, and it was written by Ed Neumeier and Michael Miner, the guys who penned the first film. In fact, RoboCop Returns was written right after the success of the original. Sadly, the script never got made, but now MGM is giving it another go, with the screenplay rewritten by Justin Rhodes. Sadly, Peter Weller won't be returning to reprise his robo-role. As for the plot synopsis, Deadline writes that "Anarchy reigns and the fate of Detroit hangs in the balance as RoboCop makes his triumphant return to fight crime and corruption."
Though Neill Blomkamp (District 9, Chappie) was initially attached to direct, he announced in August 2019 that scheduling conflicts had forced him to depart the project, tweeting that he was "excited to watch it in theaters with other fans." In November of 2019, Orion Pictures announced that Little Monsters director Abe Forsythe had taken up the helm of RoboCop Returns, and would be giving the screenplay a fresh rewrite.
Big Trouble in Little China 2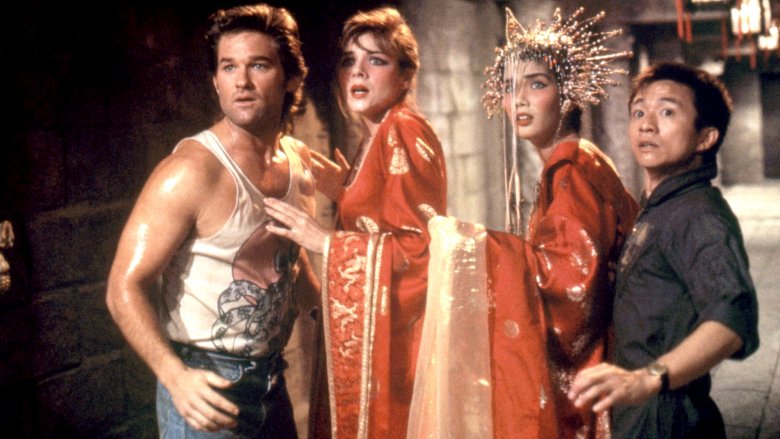 Directed by the one and only John Carpenter, Big Trouble in Little China is one of the wackiest action movies ever made. This 1986 fantasy-adventure follows trucker Jack Burton (Kurt Russell) as he's drawn into the magical underbelly of San Francisco's Chinatown. Hoping to save a kidnapped woman from the forces of darkness, Burton encounters ninjas, monsters, and an ancient sorcerer.
But in addition to the hilarious action scenes and bizarre bad guys, what really makes Big Trouble special is that Jack Burton is one of the most incapable heroes in action movie history. Sure, he might swagger around like John Wayne, but really, he never knows exactly what's happening, survives only through dumb luck, and is constantly shown up by the true hero of the movie, martial art expert Wang Chi (Dennis Dun).
With its Mortal Kombat warriors and magical sword fights, Big Trouble in Little China has become a beloved classic, so naturally people were a bit worried when a remake with Dwayne Johnson was announced in 2015. There hasn't been a lot of new info since then, but we now know that the new Big Trouble will actually be a sequel. Speaking to Collider, producer Hiram Garcia admitted, "You can't remake a classic like [Big Trouble], so what we're planning to do is continue the story. We're going to continue the universe of Big Trouble in Little China."
As Garcia went on to explain, the events of the first film will still exist in the new Dwayne Johnson movie. On top of that, the Rock will be playing a brand new character, not Jack Burton. So it seems they're taking a page from the Jurassic World playbook, by crafting a movie that exists in a pre-established timeline but also serves as kind of a reboot for a new generation. Unfortunately, Kurt Russell told USA TODAY that he "probably won't be" in the sequel, so we're a bit sad that we won't get to see get to see ol' Jack Burton back in action.
What We Do in the Shadows – We're Wolves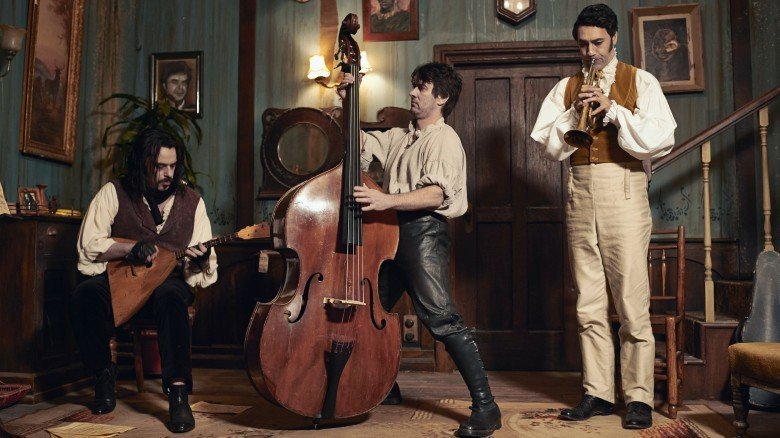 While he'd already won attention with movies like Boy and Eagle vs. Shark, director Taika Waititi really broke into the cinematic consciousness with his supernatural mockumentary What We Do in the Shadows. Starring Waititi and fellow New Zealander Jemaine Clement, this improv-heavy comedy tells the story of three vampire roommates just trying to get by (and get dinner) in the 21st century. The film wound up on multiple "best of the year" lists, and since then, Waititi has gone on to direct a little indie picture you've probably never heard of called Thor: Ragnarok. But despite his new job with the Marvel Cinematic Universe (to which he will return for Thor: Love and Thunder following his "anti-hate satire" Jojo Rabbit), Waititi is still eyeing a return to the world of the undead.
In January 2016, Waititi told Crave Online that his Shadows sequel will focus on the werewolf pack led by actor Rhys Darby (werewolves, not swear-wolves). In fact, he's already got a clever title ready to go, saying, "It's going to be called We're Wolves, like, 'We are wolves.'" In June, the director explained the plot would focus on a power struggle between Darby's alpha male and Stuart Rutherford's recently transformed computer programmer.
However, Waititi has explained that making We're Wolves is going to take a while. Speaking with IGN, the director said he was working on the story with Jemaine Clement, but "the Jemaine and Taika works is a very long and slow machine… We put an idea in one end, and it takes about six years to come out the other end. And sometimes it doesn't even come out." In other words, We're Wolves is still currently creeping its way through the creative "sausage maker," but if you need your Shadows fix sooner than later, then check out the spin-off shows set in the same universe: Wellington Paranormal and FX's What We Do in the Shadows series.
The Meg 2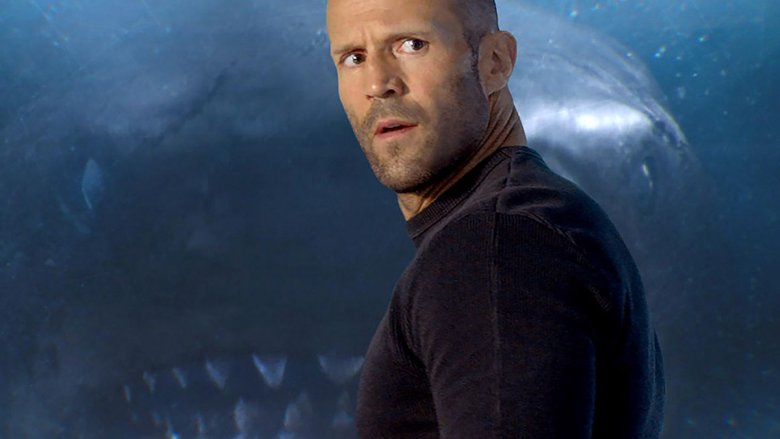 When The Meg swam into the public consciousness, some might've scoffed at this ridiculous-sounding Jaws ripoff. But this megalodon movie earned some serious coin at the box office, drawing $528 million worldwide against its $130 million budget. After all, this is a movie where Jason Statham goes to war with gigantic shark. Who doesn't want to see that?
After audiences went into a feeding frenzy for the film, plans were almost immediately set in motion for a sequel. In October 2020, Warner Bros. confirmed that Rebecca and High Rise filmmaker Ben Wheatley will be helming the shark-tastic sequel. We don't really know what the plot will be, but since The Meg is actually based on a series of books by Steve Alten, the sequel might draw on the next novel, which involves an even bigger shark, as well as the giant, crocodile-like Kronosaurus. The latest script for The Meg 2 was written by Jon and Erich Hoeber working off a draft by Dean Georgaris, all of whom shared writing credit on the first film.
Django Unchained 2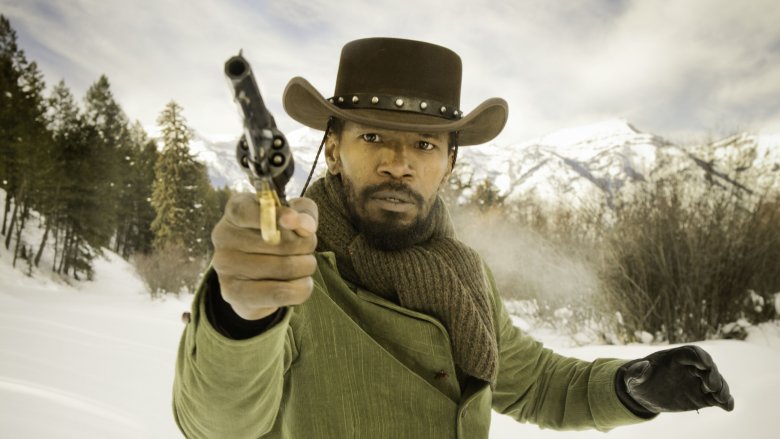 Ever wonder what happened to Django and Broomhilda after they blew Candieland to kingdom come? Well, wonder no more, because it looks like the fastest gun in the South is riding back into theaters. Eventually. Maybe.
According to Collider, a sequel to Quentin Tarantino's Django Unchained is in the works, and this time, he's teaming up with one of the most legendary heroes in vigilante history. Based on a comic series co-written by Tarantino and Matt Wagner, the sequel will find Django a wanted man after burning down Calvin Candie's plantation. However, he's still collecting bounties, and he heads out west to avoid winding up in jail. And that's when he runs into a Spanish nobleman named Diego de la Vega… who we all know better as Zorro. That's right. Django is going to team up with the famous masked swordsman, and together, these two are going to use bullets and blades to free the local indigenous people from some very nasty bad guys.
That right there sounds like an incredible premise for a sequel, but it's important to note that Tarantino himself would not likely be in the director's chair, though he may serve as producer. As for the screenplay, we know comedian and creator Jerrod Carmichael (The Carmichael Show) will be writing the script, but we're unsure if Tarantino is just overseeing the screenplay or co-writing with Carmichael. Either way, this is a truly epic crossover, and we can't wait to see Django and Zorro shoot and stab their way through a whole bunch of racists.
Disenchanted – Enchanted 2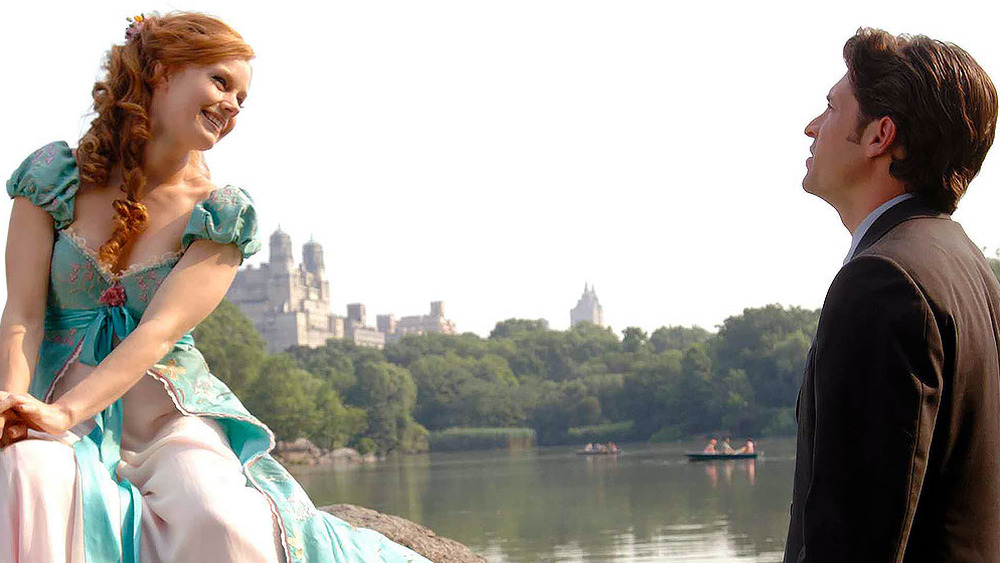 In 2007, Disney captivated audiences with Enchanted, a princess story with a twist: the animated princess Giselle (Amy Adams) accidentally tumbles into real-world, live-action New York City. Although Giselle eventually found her happy ending with single dad Robert (Patrick Dempsey), that didn't stop talk of a sequel from spinning soon after the film's release. While the sequel, titled Disenchanted, was slow getting off the ground, the production is now full steam ahead, and will be premiering exclusively on Disney+.
In 2016, Hairspray director Adam Shankman was brought on board to direct Disenchanted, and he confirmed in 2019 that he's still attached to the production and ready to go. The script for Disenchanted comes from Shrek 2 scribes J. David Stem and David N. Weiss, and is said to take place ten years after the first film, following Giselle as she questions her happily ever after and inadvertently shakes things up for both the people of the real world and the animated kingdom of Andalasia. Composer Alan Menken is also on board for the sequel, and says the production is just awaiting Disney's green light.
As for the cast, they all appear game to return as well. Disney has confirmed that Amy Adams will return for the sequel, and while Patrick Dempsey hasn't been officially announced as part of the Disenchanted cast, he told Entertainment Tonight that as long as the sequel could live up to the magic of the original, "then we do it."
The Expendables 4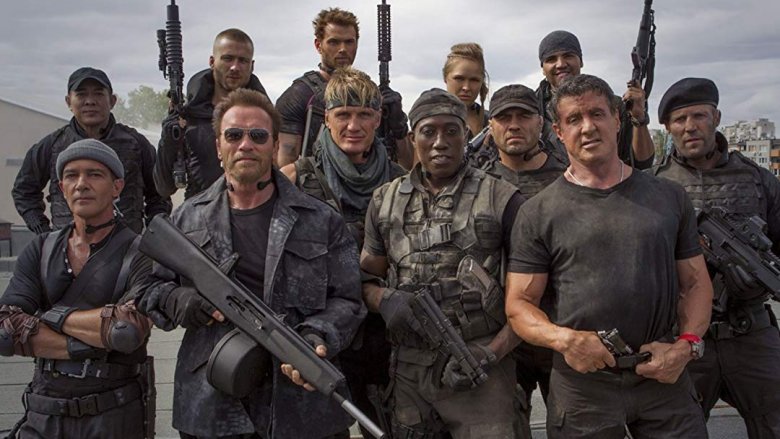 Sylvester Stallone and The Expendables 4 have been engaging in a will-they-won't-they dance for a few years now, but the latest signs seem to point definitively to they will. Taking to his Instagram, Stallone announced in July of 2019 that the sequel was back on, via a photo of the star in his Expendables gear and the caption, "All of those July 4th Fireworks got my mind going! I am starting to cook up The next adventure!"
Stallone directed, co-wrote, and starred in the original Expendables, which came out in 2010. He also helped write the existing two sequels, which were released in 2012 and 2014, although for those, he handed off directorial duties to Simon West for 2 and Patrick Hughes for 3. He walked away from The Expendables 4 back in 2017, but his exit now appears to have been only temporary.
In addition to Stallone, the Expendables franchise has been a veritable Who's Who of current and former action superstars, including Jason Statham, Arnold Schwarzenegger, Bruce Willis, Jet Li, Jean-Claude Van Damme, Chuck Norris, Dolph Lundgren, Harrison Ford, Mel Gibson, Antonio Banderas, Wesley Snipes, Terry Crews, and Steve Austin. Only Statham and Schwarzenegger have been confirmed as joining Stallone in The Expendables 4, but if and when Stallone does finalize the fourth installment in the series, we expect the cast list to grow exponentially, with an even more impressive collection of stars than the previous three films.
24 Jump Street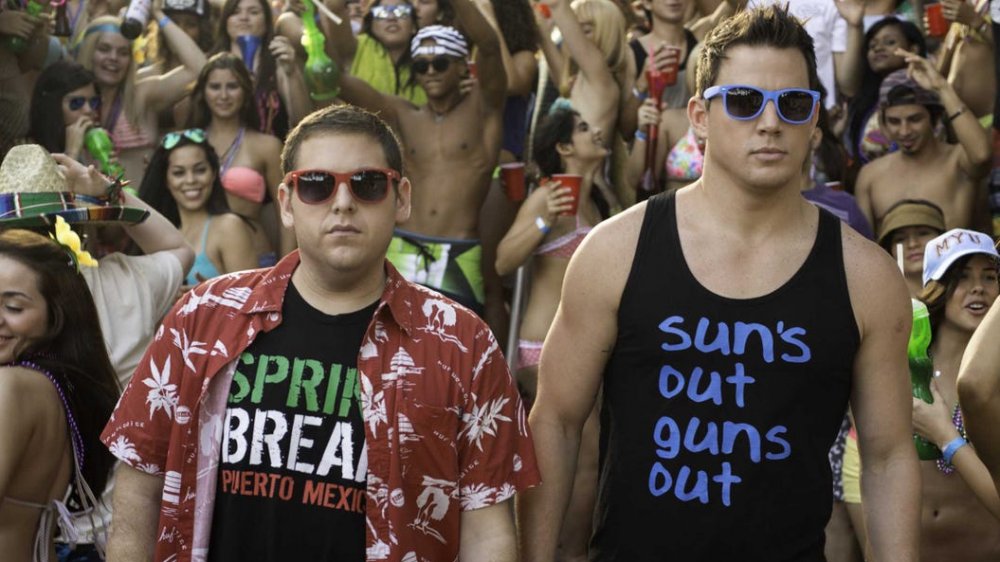 Although producer Phil Lord has said that the team behind the Jump Street movies is putting a pin in 23 Jump Street, which would mark the third outing for 21 and 22 Jump Street stars Channing Tatum and Jonah Hill, the studio is moving forward with a spinoff of the comedy franchise, this time focusing on a female duo. The first two Jump Street films followed a pair of male cops who went undercover at educational institutions (high school in 21, college in 22) in order to ferret out elusive drug suppliers. Presumably, the plot of 24 Jump Street would be much in the same vein, and would exist in the same universe as the existing Jump Street films, functioning as a continuation of the story started by officers Morton Schmidt and Greg Jenko in the first movie.
This time, the stars at the center of the Jump Street tale will reportedly be Tiffany Haddish and Zendaya, whom we assume will both be playing undercover narcotics officers, similar to Tatum and Hill's characters in the first two movies. After directing the first two Jump Street films, Chris Miller and Phil Lord will be stepping aside for this third outing, and Rodney Rothman is coming aboard to helm the Jump Street spinoff, collaborating on the script with Bob's Burgers writers Lizzie and Wendy Molyneux. Rothman previously helped write the screenplay for 22 Jump Street, and co-directed Lord and Miller's acclaimed animated film Spider-Man: Into the Spider-Verse. No word yet on what the plot will entail, or whether Schmidt or Jenko will make an appearance.
Baby Driver 2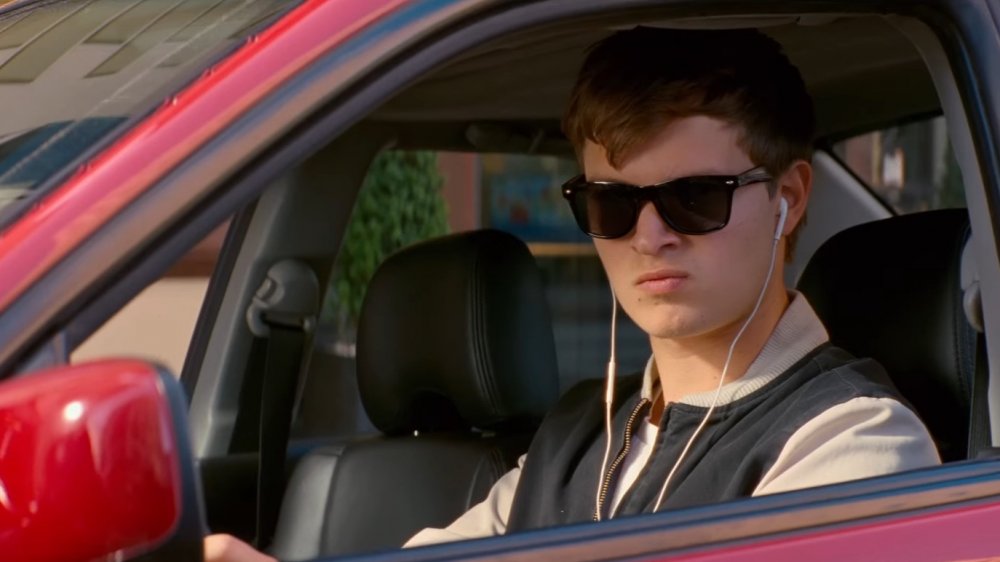 Start your engines, because it sounds like a sequel to 2017's motor-tastic heist hit Baby Driver may eventually be zooming its way into production. According to Ansel Elgort, the star of the first film, not only is writer/director Edgar Wright eager to make a sequel, but he has in fact already penned the script, and Elgort has read it. "He has shared it with me," Elgort said, speaking to MTV News. "Yes, I think it's going to happen. I think there will be a Baby Driver 2. It has a different title, actually. You're gonna have to have to ask Edgar that, though."
As for what the plot of a Baby Driver sequel would look like, Wright told Empire in 2017, "[With] most sequels, you have to contrive something so they go back to square one, unless there's somewhere deeper for them to go. I think with Baby Driver there's more that you can do in that realm, and I sort of have an idea that if you did another one you would subvert his involvement in the crime in a different way so he's not kind of the apprentice anymore." Due to Elgort's and Wright's existing commitments, it could still be a while before Baby Driver 2 moves into production, but it sounds like once things do move ahead with the high-speed sequel, Baby may not be just a driver anymore.
Crazy Rich Asians 2 and 3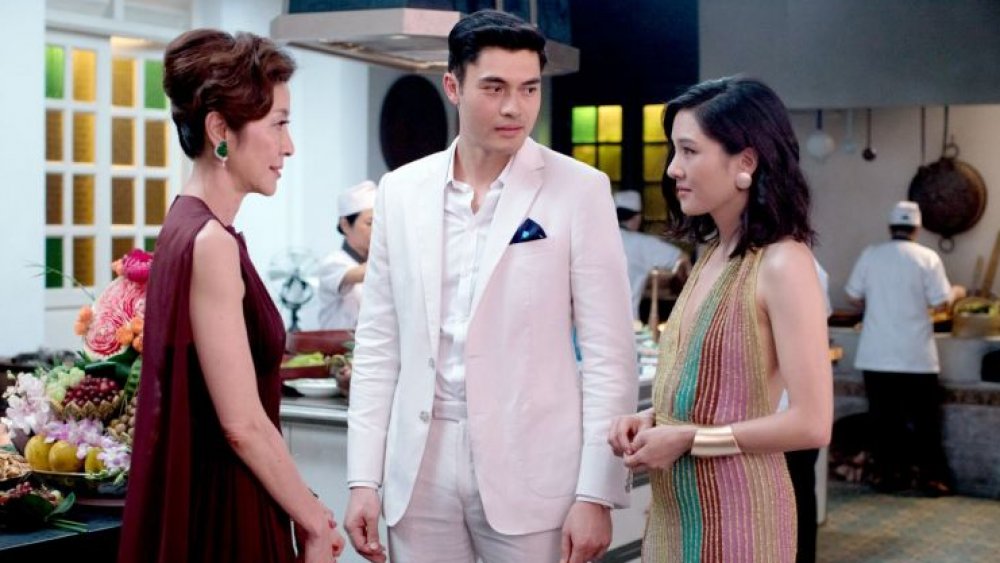 Coming off of the runaway success of 2018's Crazy Rich Asians, it would be surprising if the opulent film didn't earn a sequel — and in fact, it's getting two. Based on Kevin Kwan's books of the same names, China Rich Girlfriend and Rich People Problems are both moving ahead at Warner Bros., although it may be a while before we get to see them. Due to the busy schedules of the franchise's A-list cast and director Jon M. Chu, who is currently working on adapting Lin-Manuel Miranda's musical In the Heights for the big screen, it may be a while before everyone can get together again for the next two installments in the Crazy Rich Asians saga. However, producer Nina Jacobson says that the plan is to shoot both sequels back-to-back, so that fans aren't waiting years between the second and third films. So although there may be a long wait for China Rich Girlfriend, Jacobson promises, "we'll make it up to them on the back end by shooting two films together."
As for when this back-to-back shooting might happen, it could still be a ways off. According to actress Gemma Chan, filming on China Rich Girlfriend and Rich People Problems will begin sometime in "2020 at the earliest", making the soonest we can expect China Rich Girlfriend late 2021, or possibly even later. Chan portrayed polished socialite Astrid Leong in Crazy Rich Asians and will have an even bigger role in the sequels — whenever they arrive.
Star Trek 4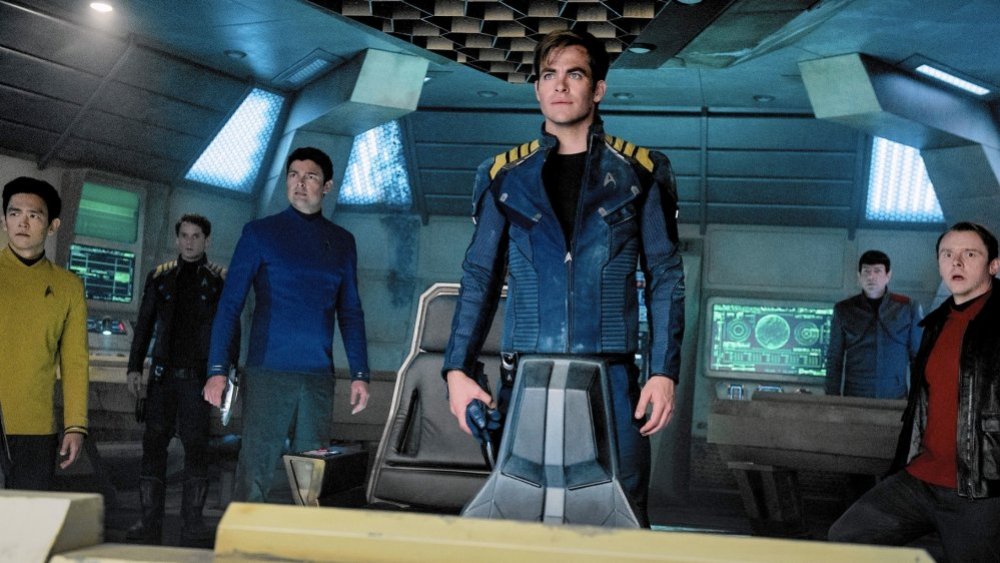 Star Trek has been a shining gem in Paramount's crown for decades, but where the popular franchise heads next is currently up in the air. While there's definitely the intent to boldly take the interstellar adventurers of the United Federation of Planets somewhere, the studio remains undecided about exactly where they should go, or who may be the right person to steer the ship.
Paramount currently has three possible Star Trek projects it's considering: one which would bring back the cast of 2009's Star Trek (minus, sadly, Anton Yelchin, who played Pavel Chekov in the first three films, and was tragically killed in an accident in 2016); one from The Revenant scribe Mark L. Smith, which was originally intended to be directed by Quentin Tarantino; and one from Fargo and Legion creator Noah Hawley, which would feature a new cast of characters.
However, Tarantino announced in early 2020 that he was stepping away from Star Trek — although he thinks Paramount may still choose to adapt Smith's script — and a few months later, in August, Noah Hawley's project was moved to the back burner by Paramount's motion picture group president, Emma Watts. Watts is reportedly considering which Star Trek property to prioritize moving forward, and it could be any of these three, or none of them. So while a new installment in the Star Trek movie universe still seems likely at some point, we'll have to wait and see whether that turns out to be a sequel, spinoff, reboot, or something else entirely.
Beverly Hills Cop 4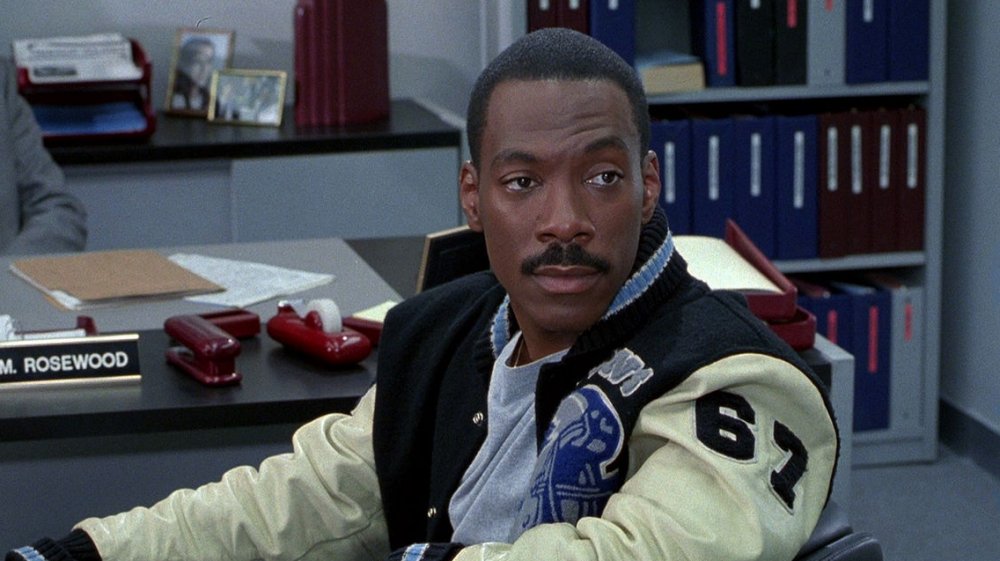 We appear to be in the midst of an Eddie Murphy renaissance. After gradually fading from the spotlight since his heyday in the '80s and early '90s, Murphy is suddenly back in a big way, giving a critically acclaimed performance in 2019's Dolemite Is My Name, making a triumphant return to Saturday Night Live as host, lining up new standup comedy specials for Netflix, and announcing sequels to two of his biggest hits from the '80s, Coming to America and Beverly Hills Cop.
Marking the fourth installment in the Beverly Hills Cop franchise, this newest sequel will also be a collaboration between Murphy and Netflix, after Paramount previously pulled the plug on a planned Beverly Hills Cop 4 back in 2016. Murphy will be reprising his role as Axel Foley, the Detroit cop who repeatedly finds himself traveling to Beverly Hills to investigate various crimes. The first Beverly Hills Cop was a smash success at the box office in 1984, rising to become one of the highest-grossing comedies of all time, although the sequels in 1987 and 1994 brought in diminishing returns. There's no word yet on when Beverly Hills Cop 4 will move into production at Netflix, but considering how fast Murphy's star is rising (again), we wouldn't be surprised if the streaming giant decides to strike while the iron is hot.
Paranormal Activity 7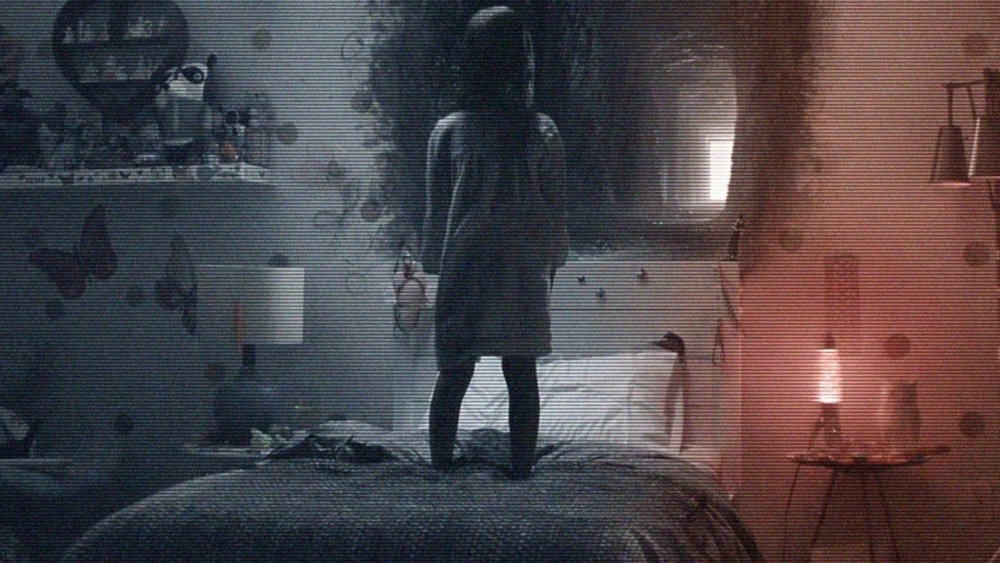 After six successful installments in the found-footage horror franchise, Paranormal Activity is coming back with a seventh film, which will once again partner Paramount Studios with horror mega-producer Jason Blum. Although Paranormal Activity 7 has yet to settle on a director, cast, or title, the studio has managed to peg down a release date: March 19, 2021. The studio is also keeping the story details under wraps, but with six existing films already in the franchise, we can take some educated guesses about what a seventh Paranormal Activity might look like.
After the first Paranormal Activity focused on newlyweds Katie (Katie Featherston) and Micah (Micah Sloat), every subsequent installment has tied back to Katie and her family in one way or another. Some provide information on Katie and her sister Kristi's childhood encounters with a demon, while others detail what happened to Katie following the events of the first movie. However, the Paranormal Activity sequels most frequently focus on new characters that happen to encounter Katie and her demonic companion, Tobi, enabling the franchise to tell wider and more intricately intertwined stories.
We expect Paranormal Activity 7 to continue this trend in some way, introducing a new group of characters doomed to have their lives ruined by crossing paths with Katie or her family. Keeping with the style of the first six films, we also anticipate the seventh Paranormal Activity to be presented as found footage recorded via security cameras, mobile devices, and other household recording equipment.
Scream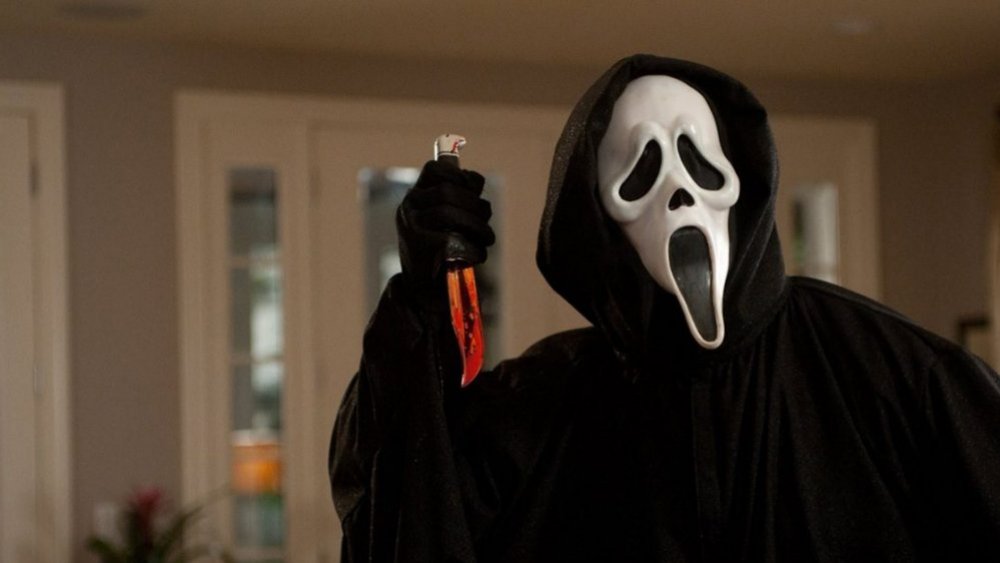 Nearly a quarter century after the first Scream slashed its way into theaters, a fifth installment in the deliciously self-aware horror franchise has wrapped filming and is headed to theaters in 2022. The original Scream, released in 1996, was the brainchild of horror visionary Wes Craven, who passed away in 2015, and Dawson's Creek scribe Kevin Williamson. The film has since spawned three sequels, with the most recent, Scream 4, releasing in 2011.
Stars Courteney Cox and David Arquette have appeared in all four previous Scream installments, and both officially signed on for the fifth film in 2020. Although Cox and Arquette are divorced in real life (they got married after meeting on the set of Scream), their characters, Gale Weathers and Sheriff Dewey Riley, should theoretically still be married in the films. Also joining the cast for the fifth Scream outing will be In the Heights star Melissa Barrera, who will be playing a new character.
Franchise star Neve Campbell, who played protagonist Sidney Prescott in all four prior Scream films, will be back for the fifth Scream (which, somewhat confusingly, will also be called simply Scream). Although her casting was never officially announced by Campell or the studio, her involvement was confirmed when Kevin Williamson tweeted a photo of himself alongside Campbell and Cox announcing the end of filming. Wrote Williamson, "I'm excited for you to return to Woodsboro and get really scared again. I believe Wes would've been so proud of the film that [directors] Matt [Bettinell-Olpin] and Tyler [Gillett] are making. I'm thrilled to be reunited with Neve, Courteney, David and Marley, and to be working alongside a new filmmaking team and incredible cast of newcomers that have come together to continue Wes's legacy with the upcoming relaunch of the franchise that I hold so dear to my heart. See you in theatres January 2022."
Hotel Transylvania 4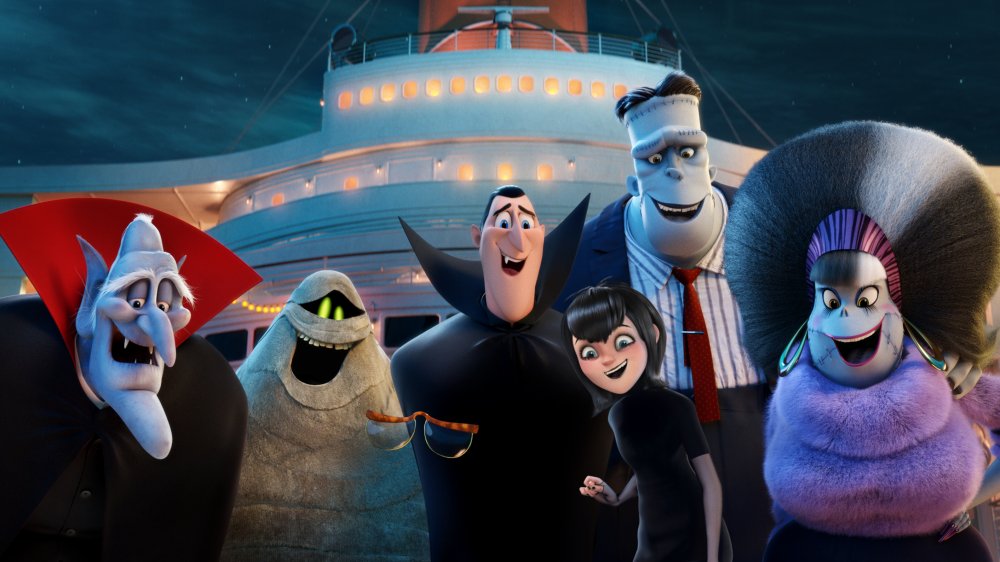 For fans of the Adam Sandler-led animated monster franchise Hotel Transylvania, a fourth spooktacular entry is on the horizon, although the identity of who will be at the helm is still a mystery. The first three Hotel Transylvania films, which all center around the idea of monsters needing to take vacations from humans, were all overseen by director Genndy Tartakovsky, but when asked about the fourth film, Tartakovsky said, "They're in the writing process and I'm not directing it. So we hired a director and everything. And so it's moving slowly forward."
Still, even without a publicly confirmed director in place, Sony Pictures Animation has already blocked off a release date of December 22, 2021. According to Tartakovsky, production on the third Hotel Transylvania film, Summer Vacation, was "tumultuous," with so many people getting fired and replaced that he'd originally decided not to return for it, although he eventually changed his mind. But it would seem that even with all of the behind-the-scenes upheaval and Tartakovsky's decision not to return for the fourth film, the monstrous family franchise remains undaunted. No word yet on which cast members besides Sandler will be returning for Hotel Transylvania 4, but if past casts — which have included the likes of Andy Samberg, Selena Gomez, and Steve Buscemi — are any indication, audiences are in for a frighteningly good time.
Sing 2
Fans of 2016's animated jukebox musical Sing will be tapping their toes to the beat again in 2021, when Sing 2 shimmies its way onto theater screens on July 2. The first Sing centered around an American Idol-like vocal competition, conceived by a koala named Buster (Matthew McConaughey) as a way to save his struggling theater, and featured the vocal talents of Reese Witherspoon, Scarlett Johansson, and Taron Egerton as some of the hopeful contestants. (Coincidentally, one of the songs performed by Egerton in Sing was Elton John's "I'm Still Standing," a number he would later perform again when he portrayed John in Rocketman.)
Sing 2 was originally set to hit theaters December 25, 2020, but got pushed back six months to December of 2021. Currently, little is known about the sequel, including its plot or which, if any, of the A-list cast members from the first film will be returning. But if the first film is any indication, audiences can expect a seat-dancing, toe-tapping good time.
Tomb Raider 2
After two Tomb Raider films starring Angelina Jolie in 2001 and 2003, the franchise was rebooted in 2018 with Alicia Vikander in the lead role. Now that new franchise is also getting a sequel, currently set to release March 19, 2021. Vikander is set to reprise her role as Lara Croft, and Ben Wheatley will direct a script penned by his wife and frequent collaborator Amy Jump.
Adapted from the popular Tomb Raider video game series, the first film follows adventurous archaeologist Lara Croft as she journeys into perilous locations in search of her missing father. Although little is known about the plot of the sequel, the first film set up one possible storyline with its reveal that her father's former business partner, Ana Miller (Kristin Scott Thomas), heads up the very company that was set to release the world-ending virus that Croft prevented. The door is wide open for Thomas to return for the sequel, stepping more fully into the role of villain than she did in the first film.
The Boss Baby 2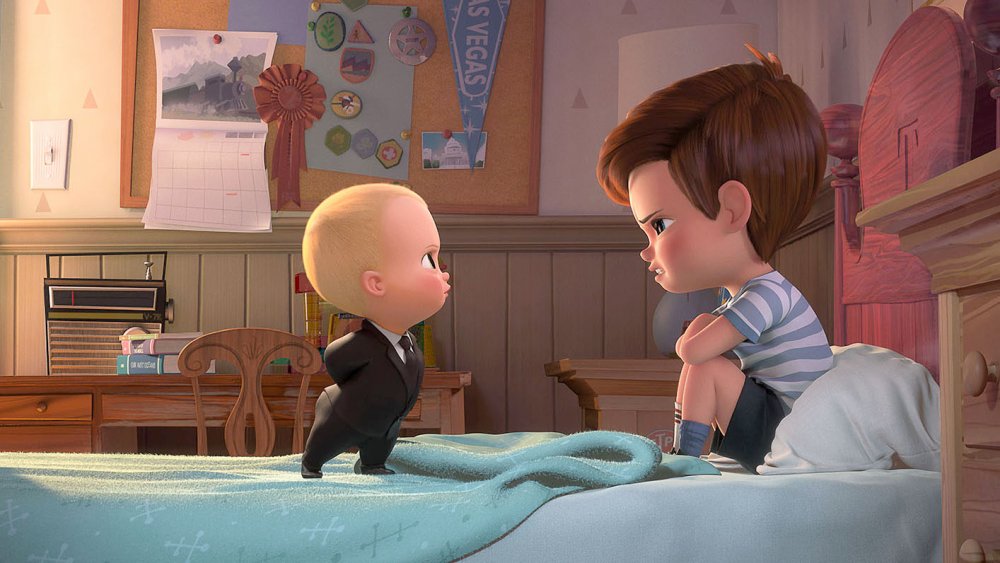 If one movie (and a TV series) about a weirdly precocious baby who wears a business suit and speaks in the voice of Alec Baldwin was not enough for you, you're in luck, because The Boss Baby 2 is on the way. Scheduled to crawl into theaters on March 26, 2021, The Boss Baby 2 promises more bizarre adventures in the life of Theodore Templeton, the baby with the mind of an adult who was sent to an unsuspecting family to learn why people love puppies more than babies. At the end of The Boss Baby, Theodore joined the Templeton family for good, growing up alongside older brother Tim and, seemingly, living happily ever after.
However, despite the first film's flash-forward to Tim and Ted as adults, there is apparently more story yet to be told about Ted's childhood. The first film seemed to set up a potential sequel about Tim's own baby daughter, but it looks like the second Boss Baby film will still stick with baby Ted as its main character, not his eventual niece. Not much else is known about The Boss Baby 2, but it's probably a safe bet that with Baldwin back in the title role, we'll likely also see the return of his brother Tim (voiced by Miles Bakshi as a child and Tobey Maguire as an adult in the first film) and their parents Ted (Jimmy Kimmel) and Janice (Lisa Kudrow).
Addams Family 2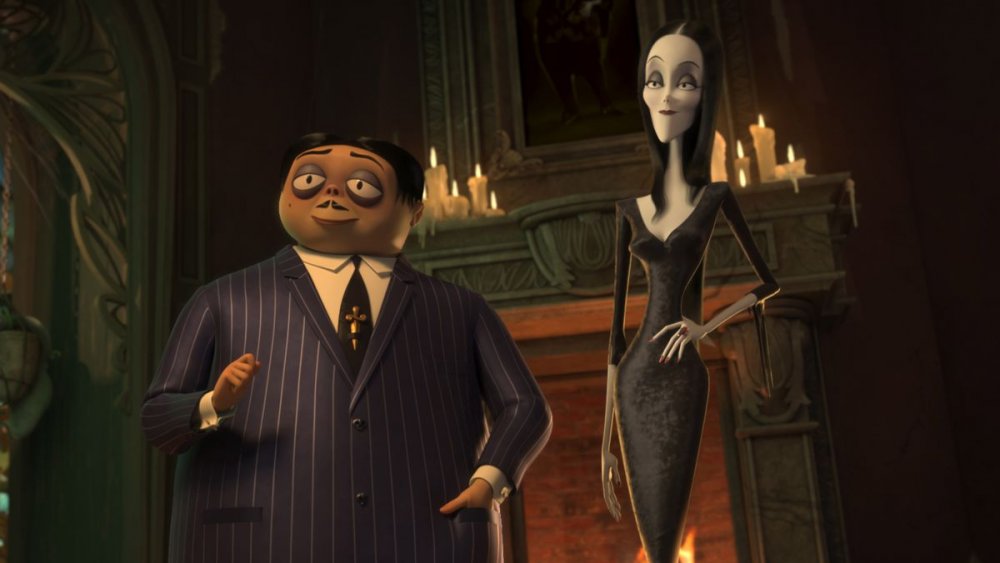 After raking in piles of cash over its opening weekend in 2019, a sequel to The Addams Family was quickly greenlighted by MGM. Featuring the voice talents of Charlize Theron, Oscar Isaac, Chloe Grace Moretz, Finn Wolfhard, Nick Kroll, Snoop Dogg, Bette Midler, Allison Janney, Martin Short, and Catherine O'Hara, The Addams Family introduced the altogether ooky family to a new generation of young fans.
Originally introduced in cartoons drawn by Charles Addams in the 1930s, The Addams Family has since been adapted for a variety of media, including the 1960s television show and a successful set of movies in the early '90s, starring Anjelica Huston, Christopher Lloyd, Christina Ricci, and the late Raul Julia. In every version of The Addams Family, the monstrous tendencies of the titular family always belied their genuine affection for one another. The followup to the animated reimagining of the mysterious and spooky family will be creeping into theaters just in time for Halloween, on October 22, 2021.
Aladdin 2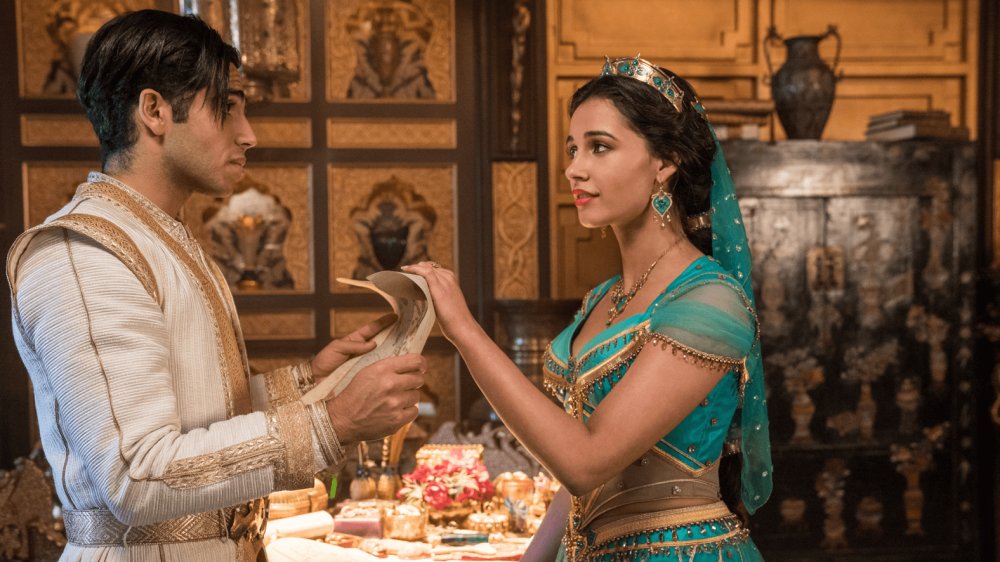 Disney's live-action reimaginings of their animated classics have proven to be a home run at the box office, and the live-action Aladdin was no exception, bringing in over $1 billion globally. So it comes as no surprise that it's getting a sequel, although unlike the first film, this one likely won't be modeled directly off the animated version. (The original animated Aladdin got a direct-to-video sequel in the form of 1994's The Return of Jafar.)
Few details are known about the Aladdin sequel, although stars Will Smith, Mena Massoud, and Naomi Scott are all expected to reprise their respective roles as the Genie, Aladdin, and Jasmine. Guy Ritchie is also expected to return to the director's chair, working off a script from John Gatins (Flight) and Andrea Berloff (Straight Outta Compton). As for the plot, it's still very much an unknown, although it's possible that the sequel could take the form of an adaptation of another folk tale from One Thousand and One Nights. Aladdin 2 also doesn't have a release date yet, but don't expect it to hit theaters until 2021 at the earliest.
Book Club 2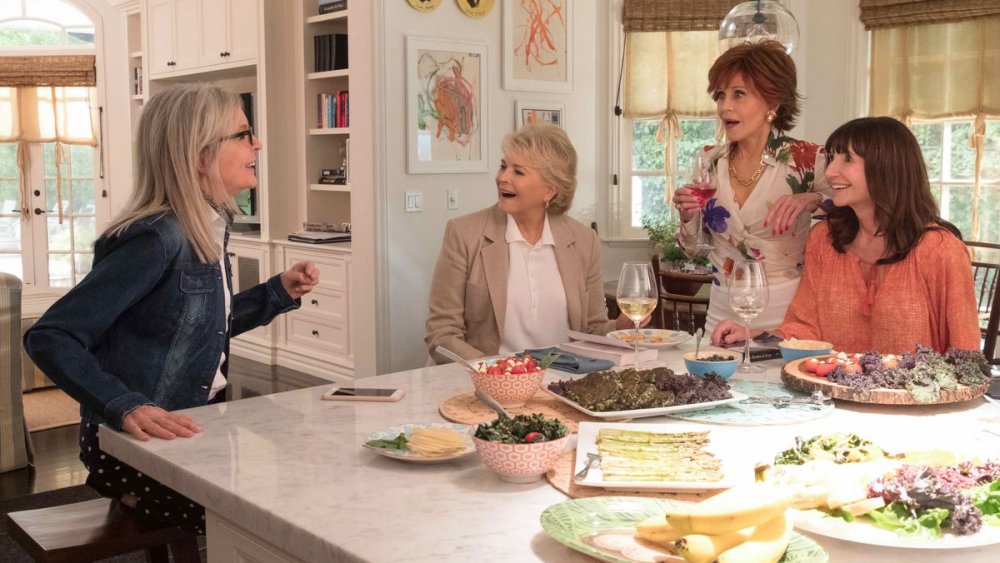 It probably should've been a foregone conclusion that a film about a group of friends reading a series of books would likely receive a sequel itself. The first Book Club followed characters played by Diane Keaton, Jane Fonda, Candice Bergen, and Mary Steenburgen, who decide to read the erotic novel Fifty Shades of Grey for their monthly book club, and wind up changing their approach to their own personal relationships as a result.
The film was a big hit at the box office, making back its modest budget many times over, which according to Steenburgen, left them with no choice but to make a sequel. "I guess we're doing Book Club 2, because the film was incredibly successful," Steenburgen said. "It made so much money." No other details are known about this apparently inevitable sequel, including who would be returning (although Keaton, Fonda, Bergen, and Steenburgen are likely a given), who would direct, when to expect it, and what the plot will be. However, while the genre could possibly differ from Fifty Shades of Grey, it seems safe to assume that the second Book Club will at least center around another well-known book that will upend its readers' lives in unexpected and entertaining ways.
Clerks 3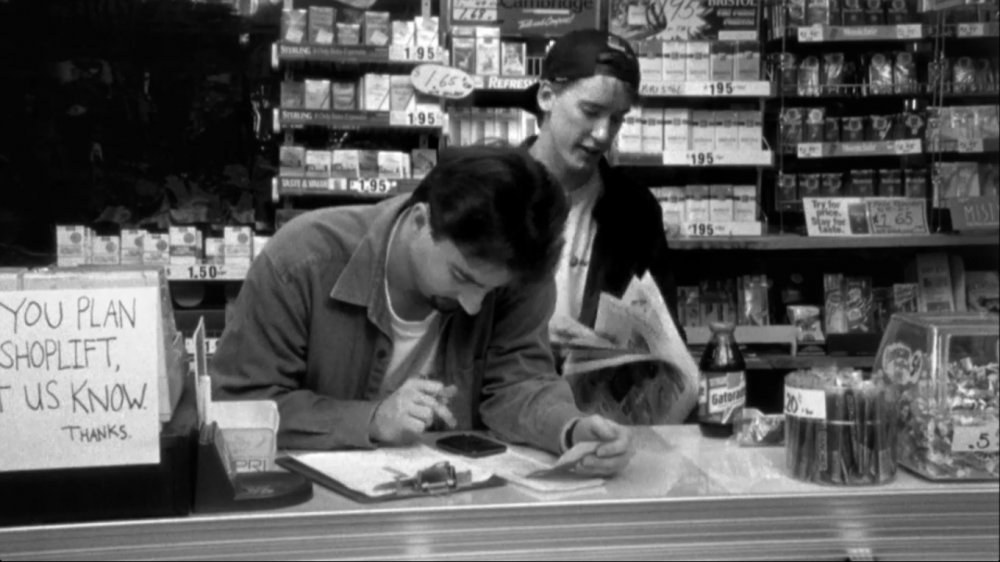 In early 2020, most of the world's plans were upended by the rapidly spreading coronavirus pandemic, and Hollywood was no exception, with production on a number of films halting, theaters closing, and many completed films having their release dates pushed back by months or more. However, one of the few films to actually experience some forward movement as a direct result of the pandemic was the long-awaited Clerks 3. In a Facebook post, writer and director Kevin Smith wrote, "And now that everything has been canceled for a month or two, I will have time to finish the Twilight of the Mallrats and Clerks 3 scripts. Hiking and writing: that's my pandemic plan."
The original Clerks, released in 1994, followed a pair of clerks who worked at a combination video rental shop/convenience store, and took place in and around the store. The followup, 2006's Clerks II, follows the same characters a decade later, after a fire at the Quick Stop has forced them to start working at a fast food restaurant. However, it looks like the third Clerks will return to the original film's setting; Smith revealed in a tweet that "Clerks III takes place almost entirely at Quick Stop." With Smith still penning the script and filming schedules up in the air, don't expect a release date for a third Clerks anytime soon, but if Smith's post is any indication, a return to the Quick Stop is definitely in our future.
Mallrats 2: Twilight of the Mallrats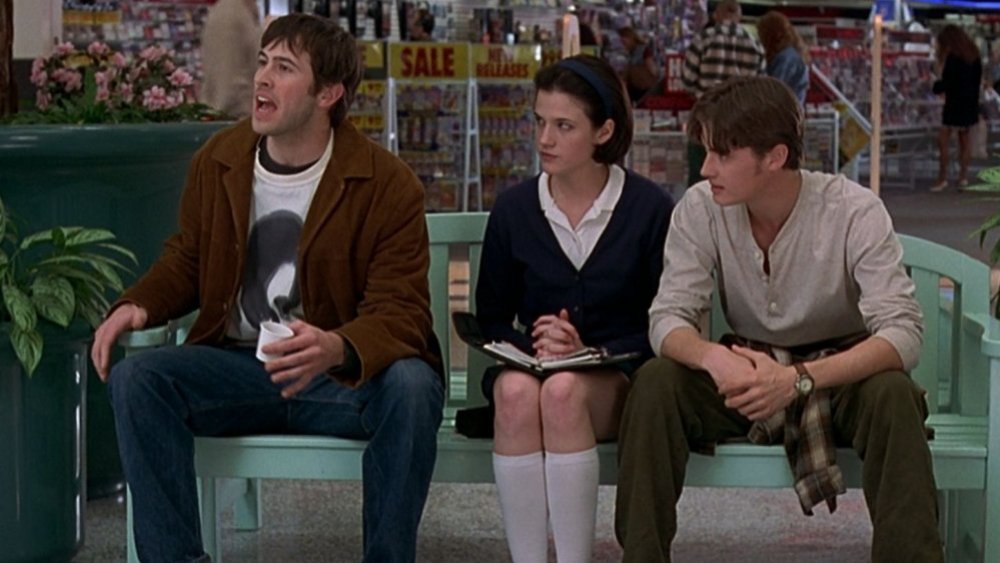 Along with Clerks 3, another Kevin Smith script that got polished up while social distancing in 2020 is the sequel to 1995's Mallrats, which he penned under the working title Twilight of the Mallrats. The plot of the original film pivots around a dating game show being filmed at a shopping mall, and stars Jeremy London, Jason Lee, Claire Forlani, Shannen Doherty, Ben Affleck, and Michael Rooker.
This time, instead of a game show, the plot will focus on some sort of convention taking place at the mall. According to Smith, "The whole thing is, there's a big convention at the mall, so there's plenty of places and opportunities [for things to happen]."
Of the original cast, Smith confirmed that Shannon Doherty will be returning for the sequel, and that she's already read the script and loved it. He also tweeted in May of 2020 that Jason Lee was in the process of reading the script, although Lee hasn't officially signed on yet. Joining Doherty for Twilight of the Mallrats will be newcomer Aparna Brielle, whom Smith says will be at the center of the sequel — which he hopes to begin shooting soon. "I was so impressed with [Brielle], I built my next flick around her," Smith tweeted. "Aparna will play [Lee's character] Brodie Bruce's daughter Banner Bruce in the movie I hope to shoot next – TWILIGHT OF THE MALLRATS."
The Conjuring: The Devil Made Me Do It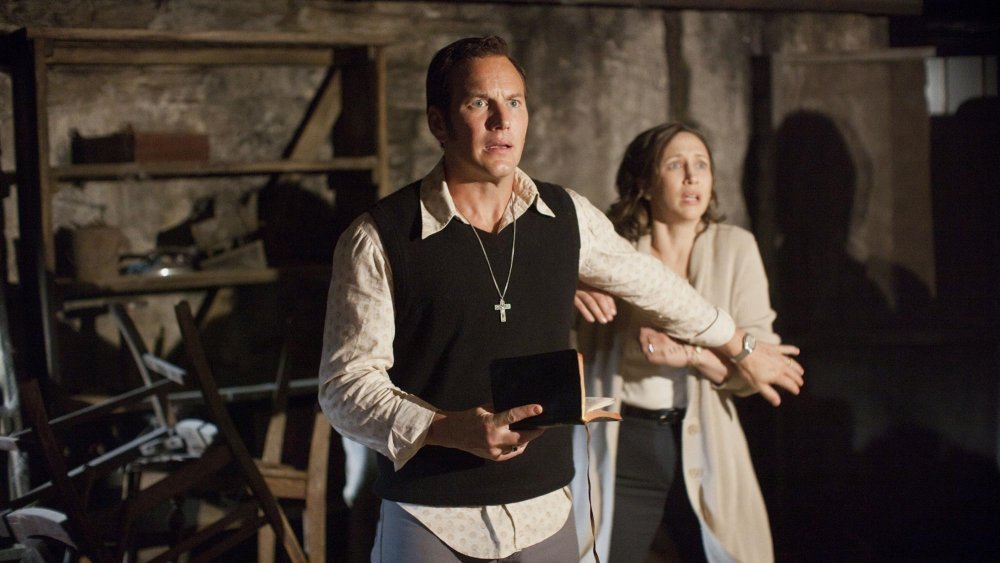 While most horror franchises are solely products of their creators' twisted imaginations, The Conjuring films have the unique distinction of being based on allegedly true events. The franchise features Patrick Wilson and Vera Farmiga, who portray real-life paranormal investigators Ed and Lorraine Warren, whose investigations have inspired a number of popular horror films, including the Amityville Horror franchise. Like the first two Conjuring films, the third film will adapt a real-life Warren case, in which a murder suspect argued that they couldn't be convicted of a crime because they were possessed by a demon. Appropriately, this third film will be titled The Devil Made Me Do It.
Unlike the first two Conjuring films, which were directed by James Wan, the third film will be helmed by The Curse of La Llorona director Michael Chaves. However, Wan did help collaborate on the script alongside scribe David Leslie Johnson-McGoldrick, and will also be returning to produce. If all goes according to schedule, The Conjuring: The Devil Made Me Do It will ghost into theaters on June 4, 2021.
Has Fallen sequels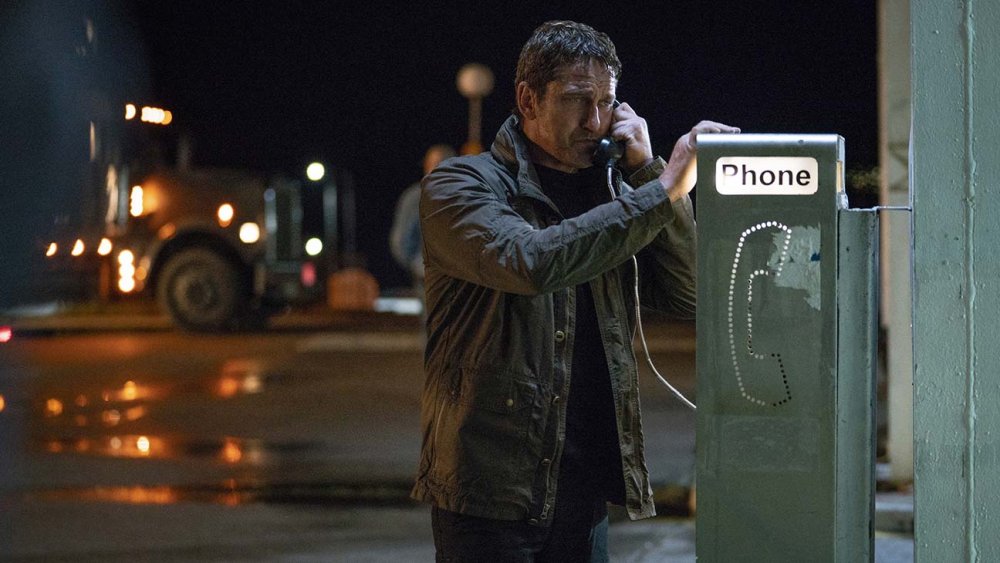 Gerard Butler just keeps on falling. Following the success of Angel Has Fallen in 2019, Millennium Media announced plans to keep the franchise going for a fourth, fifth, and sixth film, and possibly even more than that. Alan Siegel, president and CEO of Alan Siegel Entertainment, also said that there was a possibility of the franchise spawning international TV series, which could introduce new characters that could then be brought into the film universe. Speaking at the American Film Market's finance conference in late 2019, Siegel explained, "If we do it in India, the star of that could come into Angel Has Fallen 4. It could be a symbiotic relationship."
Regardless of what happens with future spinoffs and series, it's probably safe to say that at least a couple more Has Fallen sequels will center around Gerard Butler's secret service agent Mike Banning. Each of the action-heavy Has Fallen films (in addition to Angel, they include Olympus Has Fallen in 2013 and London Has Fallen in 2016) focus on Butler's character as he attempts to thwart all manner of cataclysmic conspiracies. Angel Has Fallen saw Banning racing to clear his name after being framed for an attack on the U.S. President (Morgan Freeman). Despite the studio's plans for many sequels, we don't have a solid release date yet for the next Has Fallen film, although if they stick to the every-three-years schedule of the first three, we can expect the fourth one sometime in 2022.
Knives Out 2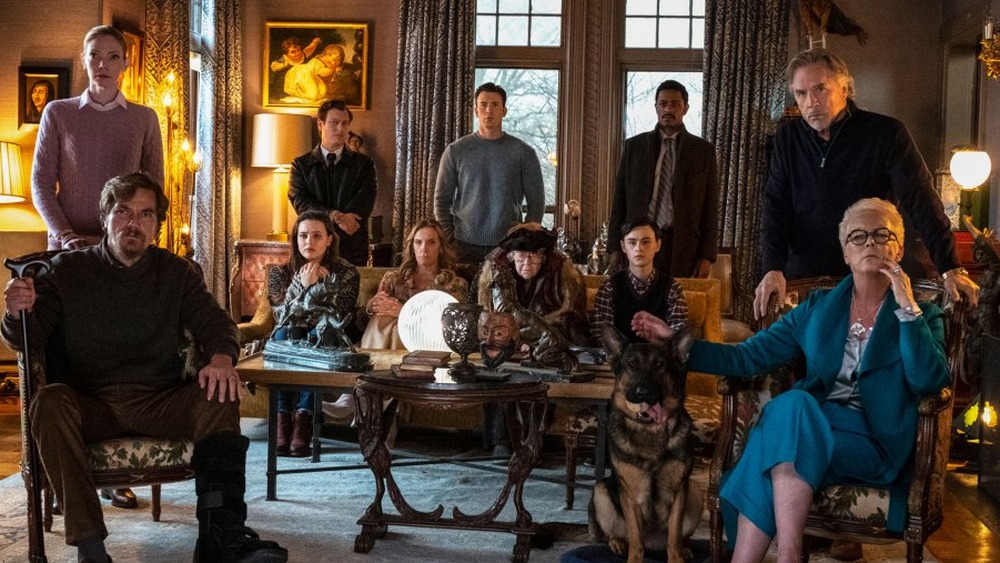 Although 2019's wildly fun whodunit Knives Out was written in a pretty self-contained way, telling the story of the affluent Thrombey family and how they dealt with the mysterious death of their patriarch Harlan Thrombey (Christopher Plummer), director Rian Johnson wasted no time in letting audiences know that he'd be open to a sequel, telling Collider, "If this movie does even okay, I will in a heartbeat make more of these with Daniel." As it turned out, Knives Out did a lot better than okay, bringing in more than $300 million worldwide and making greenlighting a sequel an easy choice for Lionsgate.
Of course, with the story of the Thrombeys neatly wrapped up at the end of the first film, there's really only one character left for a sequel to follow: Daniel Craig's drawling private investigator, Benoit Blanc. He'll be the only carryover from the first film, which Johnson says will feature a different cast, different setting, and a different donut-shaped mystery for Blanc to solve, similar to Agatha Christie's Hercule Poirot novels, which served as an inspiration for Knives Out. While no release date has been set for Knives Out 2, Johnson has voiced his desire to begin working on it as soon as possible.
Mad Max 5 and Furiosa
In 2015, Mad Max: Fury Road reinvigorated the long-dormant Mad Max franchise, which began in 1979 with Mel Gibson in the title role. Fury Road offered a new spin on the post-apocalyptic tale, casting Tom Hardy as Max and shifting focus to Charlize Theron's rage-fueled Imperator Furiosa. Mad Max: Fury Road wowed audiences and critics alike, with many considering it one of the best action films of all time, so it seemed that sequels would be inevitable.
Sure enough, five years after Fury Road roared into theaters, two follow-up films are in the works, one of which is a direct sequel, while the other is a prequel centered around a younger Furiosa. The sequel, which has been given the working title Mad Max: The Wasteland, was reportedly greenlit by Warner Bros. in early 2020, and will follow Hardy's Max Rockatansky, but won't feature the return of Furiosa. And while Furiosa will bring back the character, Theron herself won't be making an appearance in that film either; director George Miller said that much as he loved Theron's performance in Fury Road, he doesn't have enough faith in de-aging technology to allow Theron to reprise her role for the prequel.
Instead, the younger Furiosa will be played by Anya Taylor-Joy, who will be joined by MCU star Chris Hemsworth and Emmy-winning Watchmen actor Yahya Abdul-Mateen II. Miller hasn't yet revealed who Hemsworth and Abdul-Mateen will be playing in Furiosa, but the characters have likely existed in the director's head since before the previous film, since he and co-writer Nick Lathouris developed origin stories for every character while prepping Fury Road, and in fact wrote an entire screenplay for Furiosa in the process.
Creed 3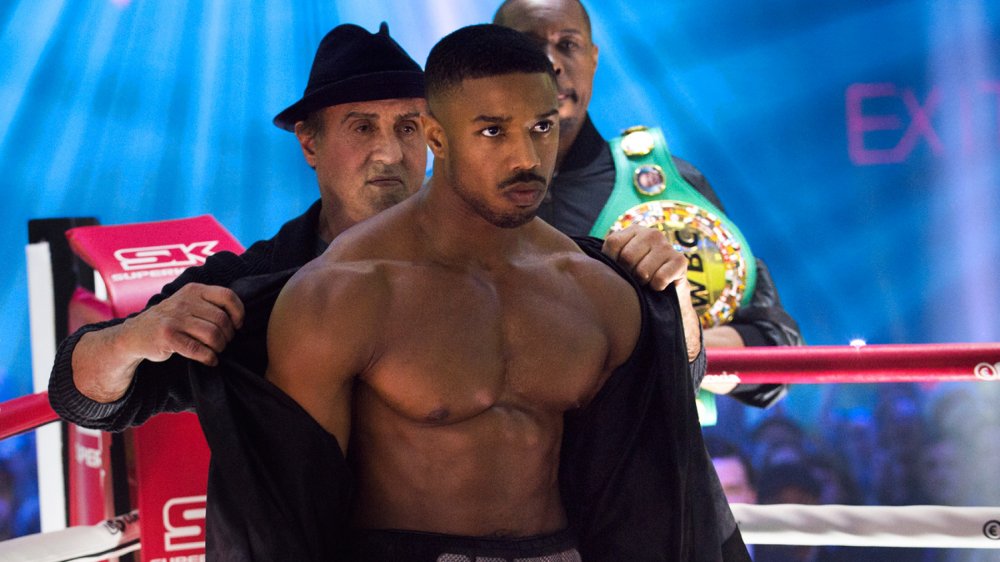 After six Rocky movies and two Creed films, MGM may finally be making a Rocky movie without Rocky. Although the studio has hired writer Zach Baylin to pen a third Creed film, Sylvester Stallone went on the record after Creed II claiming that he was done playing Rocky Balboa for good. Granted, there's still plenty of story to explore even without Rocky, with Michael B. Jordan's character Adonis Creed ending the second movie not only a victor in the boxing ring, but also a father of a baby girl with his fiancée, Bianca (Tessa Thompson).
Little else is known about the third Creed film, including whether the Adonis-centered film will continue to follow the same formula as the Rocky films on which it is based. No director is yet attached, and considering the busy schedules of Jordan and Thompson, finding time to film may be a challenge. Because the film is still in the very early stages, there's also no release date scheduled yet. Still, even without Rocky in a central role, the Creed films have done well enough that when the third one finally arrives, we predict it's gonna fly.
Rocky 7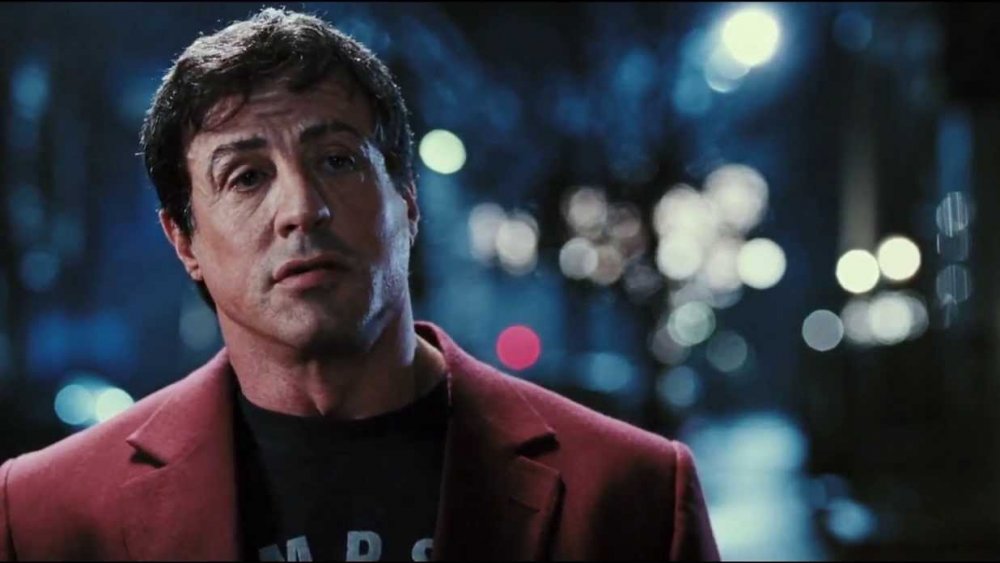 Despite Sylvester Stallone announcing his intention to retire the character of Rocky Balboa following 2018's Creed II, he went on to clarify that he was specifically done playing Rocky in Creed movies. Speaking to Collider in 2019, Stallone confirmed that he was "done with Creed" because "there's nothing more I can do there," before going on to say that he had an idea for a new Rocky film that the star, writer, and director called "vital."
"I have a thing that… it's politically, you would say, vital right now," Stallone revealed. "It's right on the edge. Also, it deals also with a foreign country. Well, you've heard a little bit about it and they want it badly."
While this is hardly confirmation that Warner Bros. will be moving ahead with a new Rocky sequel in addition to the already in-development Creed 3, Stallone's assurance that "they want it badly" seems to indicate a high degree of enthusiasm for his political Rocky storyline. Just what Stallone has up his sleeve, and why it's so vital to our current political moment, we'll have to wait to find out.
Searching 2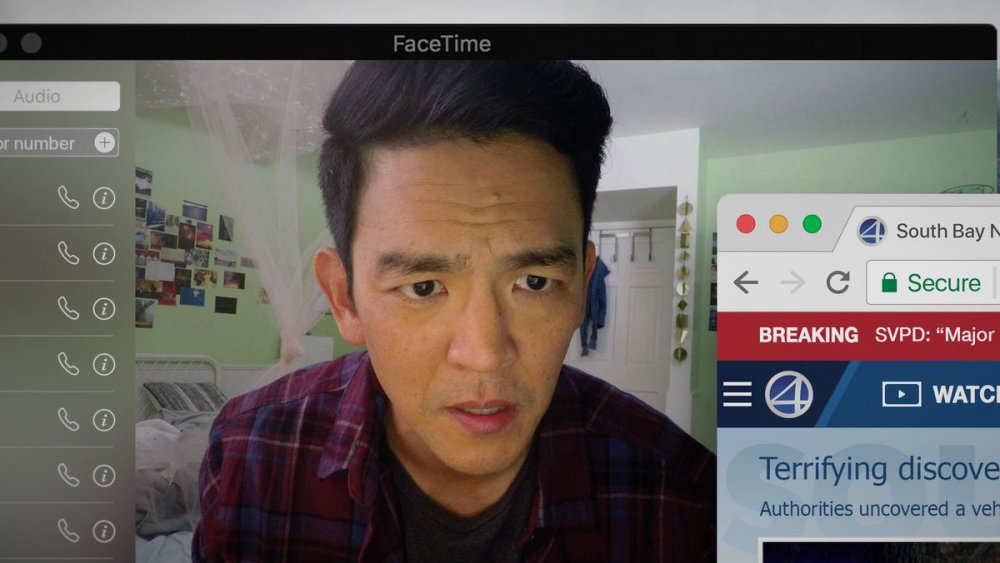 In 2018, Searching offered audiences a tight, tense thriller about a desperate father frantically trying to locate his missing daughter, told entirely through screens. Using phones, computer monitors, and televisions, Searching managed to weave the everyday technology used by its main characters into its central narrative, turning what could've been an eye-rolling gimmick into a compelling storytelling device. However, the mystery told in Searching felt pretty definitively concluded by the end of the film, which makes the idea of a sequel somewhat surprising.
And yet that's what we're getting, with Deadline reporting in August of 2019 that Searching 2 is in the works. But before you worry that making a sequel to the innovative thriller — whose plot relied heavily on chance — pushes the boundaries of plausibility, rest assured that this follow-up won't be hurling John Cho's David Kim into an improbable scenario. Although director Aneesh Chaganty and writer Sev Ohanian are returning for the sequel, Searching 2 will feature a new mystery featuring an entirely new cast of characters. In response to the sequel news on Twitter, Chaganty wrote, "It's true. But note: the story will not follow the same characters or plot line as the first. Most importantly, we see this as an opportunity to tell another original, tech-driven thriller." No word yet on when we can expect Searching 2 or which new faces and voices might make an appearance, but if the first film is any indication, the answers will be what we least expect.
Chicken Run 2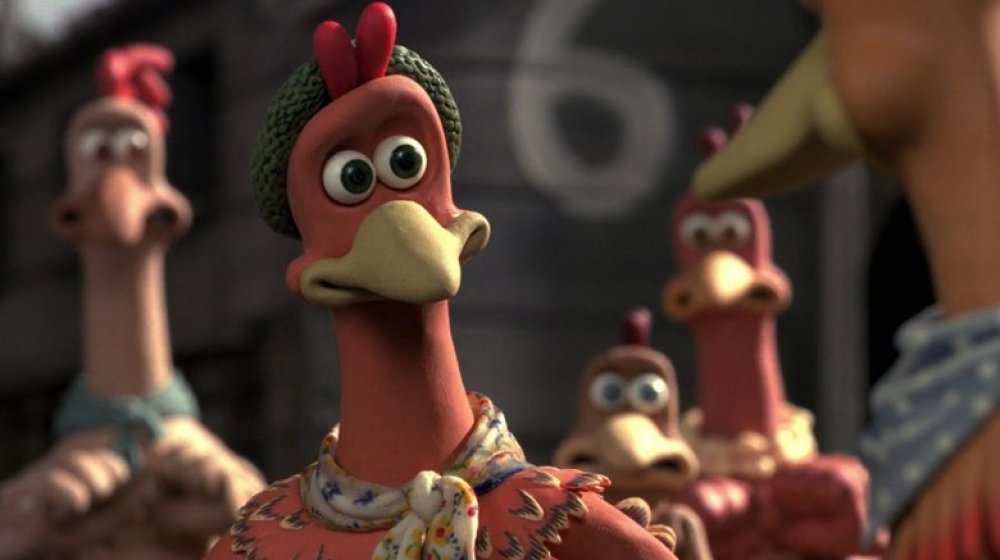 In April 2018, The Hollywood Reporter announced that Aardman Animations — with StudioCanal and Pathe — will be revisiting the hens and roosters of Chicken Run in a brand new sequel. While the follow-up film was originally intended for theaters, Netflix announced in 2020 that the streamer would actually be the home of the Chicken Run sequel.
It seems the barnyard is in for a casting shake-up, as it has been reported that the two lead voice roles of Rocky and Ginger have been recast. Julia Sawahla says she was not asked back as Ginger for the dubious reason that she sounds "too old." As for why Mel Gibson might not have been invited back to voice Rocky, well… it's not hard to guess.
The screenplay for Chicken Run 2 is being crafted by Karey Kirkpatrick and John O'Farrell, both of whom worked on the original Chicken Run, along with Rachel Tunnard. As for the director, the film is in the fine stop-motion hands of Sam Fell, the filmmaker behind ParaNorman. The story will once again feature Rocky and Ginger, now living happily in a human-free island sanctuary with their young chick, Molly. But when chickens come under threat yet again, Rocky and Ginger decide to leave their peaceful home to once again fight for all chicken-kind.
Bright 2
On paper, Bright sounded like it was going to be awesome. An urban-set buddy cop movie full of elves, dragons, and fairies, the action-comedy starred the ever-charismatic Will Smith (as a human) and the incredibly talented Joel Edgerton (as an orc). But when the film premiered on Netflix in 2017, it was thoroughly trashed by critics who attacked everything from its mishandled metaphors to its lazy worldbuilding.
While critics were underwhelmed, the movie attracted quite a few eyeballs. After it was released on Netflix, Bright was watched by at least 11 million viewers. With those numbers, it's no surprise that Netflix gave the green light to Bright 2 in 2018. Although Bright director David Ayer was originally attached to helm the sequel, he later stepped away to focus on his Dirty Dozen remake for Warner Bros. Instead, Now You See Me and Dark Crystal: Age of Resistance director Louis Leterrier will be stepping into the director's role, although Ayer will still get a writing credit for the original script, along with Beauty and the Beast and The Huntsman: Winter's War scribe Evan Spiliotopoulos. Ayer and Spiliotopoulos' script has since been given a rewrite by The Maze Runner trilogy writer T.S. Nowlin. Bright 2 will reunite Smith and Edgerton, this time taking them outside the city limits of Los Angeles and throwing them into a new adventure that plays out on an international stage.
The Hunger Games prequel: The Ballad of Songbirds and Snakes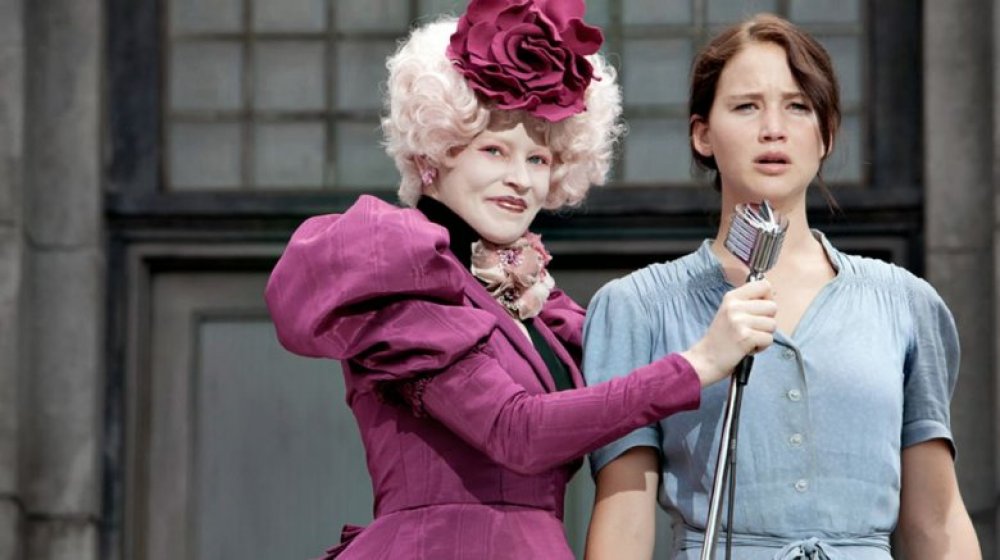 After the runaway success of the Hunger Games series, which dominated the box office from 2012 to 2015 and moved more than 65 million books in the U.S., it seemed likely that audiences would one day get the opportunity to return to the dystopian world of Panem one way or another. Sure enough, in June of 2019, publisher Scholastic announced that it would be releasing another novel by Suzanne Collins set in the Hunger Games world, and The Ballad of Songbirds and Snakes hit shelves on May 19, 2020.
Set 64 years before the events of The Hunger Games, The Ballad of Songbirds and Snakes follows an 18-year-old Coriolanus Snow, who would eventually grow up to become the ruthless ruler of Panem in Collins' original novels. The story focuses on the Tenth Hunger Games, for which Coriolanus is chosen to become a reluctant mentor to a girl from District 12, the same district which would eventually produce The Hunger Games protagonist Katniss Everdeen.
A film version of The Ballad of Songbirds and Snakes was confirmed by Lionsgate prior to the book's release, to be directed by Hunger Games veteran Francis Lawrence. Lawrence previously directed the last three films in the four-part Hunger Games franchise. The screenplay will be adapted by Catching Fire writer Michael Arndt, from a treatment by Suzanne Collins, who will also serve as an executive producer on the film.
Lethal Weapon 5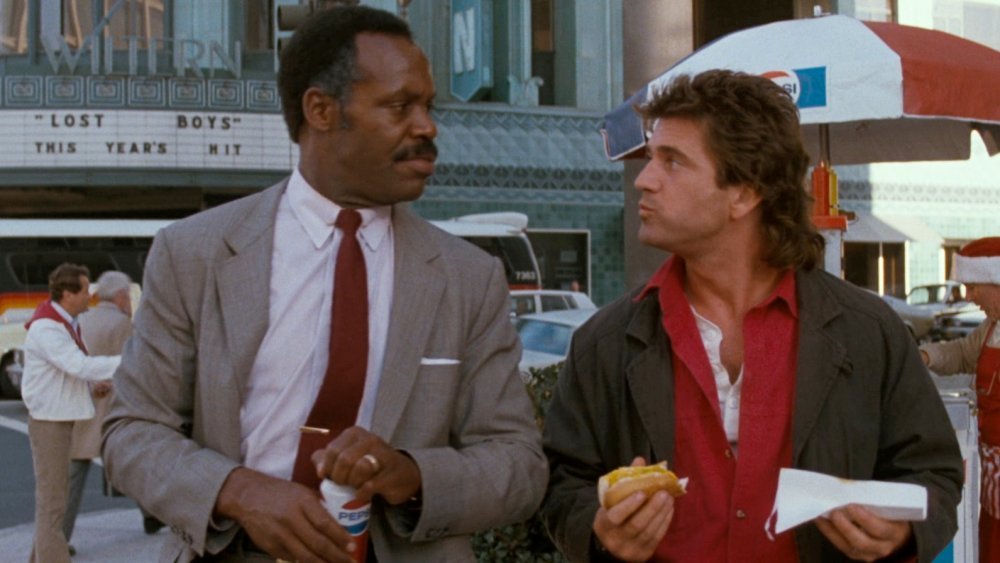 Since the first Lethal Weapon hit theaters in 1987, introducing audiences to the buddy cop duo of Riggs (Mel Gibson) and Murtaugh (Danny Glover), it has spawned three sequels and a television series. However, with no new Lethal Weapon films since Lethal Weapon 4 in 1998, it was still a surprise to learn at the beginning of 2020 that Warner Bros. intended to reinvigorate the franchise with a new entry.
According to producer Dan Lin, "We're trying to make the last 'Lethal Weapon' movie. And [director Richard] Donner's coming back. The original cast is coming back. And it's just amazing. The story itself is very personal to him and to the cast, and so I really want to make that one." Lin produced the Lethal Weapon television series, but wasn't a part of the first four films. Still, he claims that this will be a continuation of the existing films, with Glover and Gibson both set to reprise their roles.
Since Lin's remarks, Glover has weighed in on the script that he read, saying that he liked it and found it particularly timely. "I found the plot had very strong relevance to some of the things that are happening today," Glover told Variety in July of 2020. He went on to elaborate, "It would be interesting to see how we take this within the political framework we are in; the economic framework that we are in. And especially that framework as opposed to the communities that have been affected by the kind of police violence, the kind of police standards, and the power that they exert as well. And what would be interesting from that vantage point is what that attempt could be like at this particular moment."
47 Ronin sequel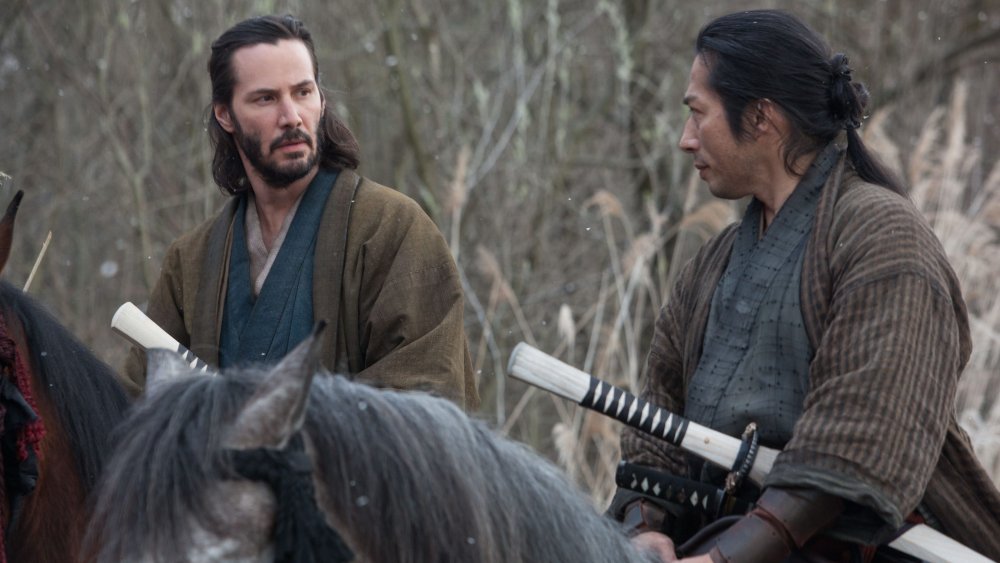 When the Keanu Reeves-starring samurai fantasy 47 Ronin hit theaters in 2013, it didn't exactly blow anyone away. Not only were the reviews largely negative, but it failed to earn back its $175 million budget, making it one of the biggest box office bombs of 2013. Between the lack of critical acclaim and the lack of commercial success, it wasn't the type of film that typically gets a sequel, yet Deadline reported in August of 2020 that a new 47 Ronin adventure is on deck at Universal 1440 Entertainment, the production arm of Universal Studios Home Entertainment.
The sequel will be directed by Ron Yuan, who stars as Sergeant Qiang in Disney's live-action Mulan. Of the film, Yuan said, "I'm incredibly excited to be working with Universal and the producing team on this genre-blending, martial arts, action, horror and cyber-punk film. This will be a fun, intense, supercharged thrill ride for viewers globally."
In addition to Reeves, the original film starred Hiroyuki Sanada, Tadanobu Asano, Rinko Kikuchi and Ko Shibasaki. It told a fictionalized account of the real-life 47 rōnin, a group of 18th century samurai who set out to avenge the death of their master. The film added a fantasy element to the story, setting the characters' quest in a world filled with magic, witches, and giants. There's no word yet on whether Reeves or the other stars of 47 Ronin will be returning for the sequel, which — based on Yuan's statement that the new film will be "cyber-punk" — sounds like it will be set in the far-flung future, instead of the distant past.
My Spy 2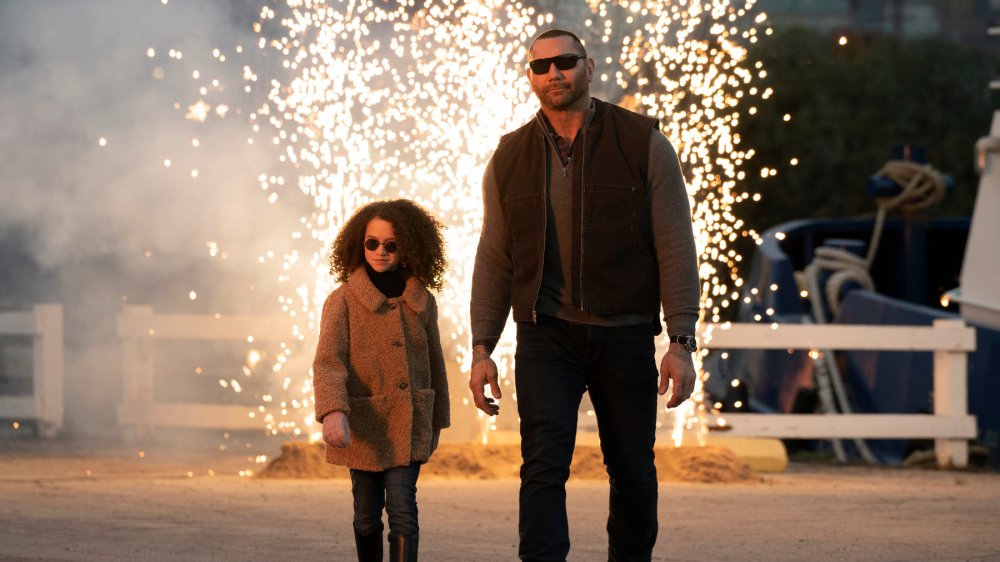 One of the early theatrical casualties of the coronavirus pandemic was the Dave Bautista comedy My Spy, which paired him with nine-year-old Chloe Coleman as the tiny, precocious foil to Bautista's tough-as-nails spy. The film was originally supposed to premiere in theaters on April 17, 2020, but ended up pivoting to a streaming release once most theaters shut down due to the pandemic. My Spy ultimately wound up premiering in the United States on Amazon Prime on June 26, although it did enjoy a theatrical release in several other countries.
Despite being forced to alter its original plan, My Spy did well enough on Prime Video that the streamer is now exploring possibilities for a sequel, which would bring back Bautista, Coleman, and director Peter Segal. My Spy follows JJ (Bautista), a CIA operative who gets demoted to surveil a family whom the CIA suspects are in possession of construction plans for a nuclear bomb. The family's young daughter catches on to JJ's plan, and in exchange for not blowing his cover, convinces him to teach her how to be a spy. Nothing about the sequel is official yet, including what the plot might be, but it's safe to assume it would find JJ and Sophie teaming up again for a brand new spy caper.
Tron 3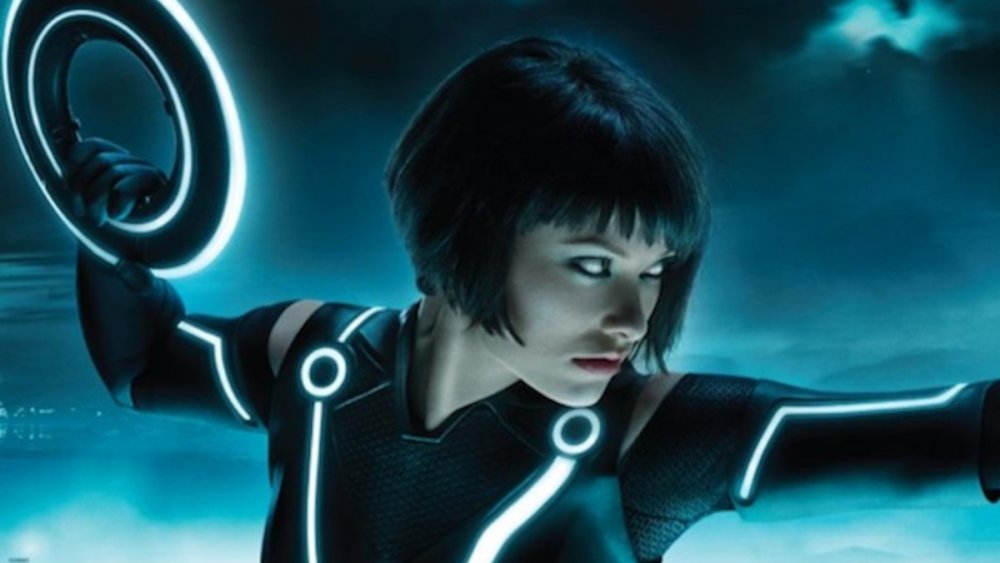 Although the original Tron wasn't a big hit when it was released in 1982, it developed a growing cult following in the decades that followed, which ultimately proved big enough to warrant a sequel. Tron: Legacy premiered in 2010, starring Garrett Hedlund, Olivia Wilde, and original Tron star Jeff Bridges, reprising his role from the first film. Tron: Legacy did well enough to earn a sequel of its own, and It Runs in the Family writer Jesse Wigutow was brought aboard in 2012 to pen the script, after an earlier version of the screenplay was written by David DiGilio. However, Disney couldn't figure out how to best approach a new installment in the Tron story, and the project was put on hold.
Now, the third Tron film now appears to be moving forward again, with Lion director Garth Davis coming aboard to direct and Jared Leto attached to star. While Davis is not known for the type of big-budget, CGI-heavy filmmaking that a Tron film would require, insiders say that he fought for the job, eventually convincing Disney executives that he was the right person to bring the Grid back to life. As for Leto, he may have inadvertently revealed the third Tron's title in a now-deleted tweet confirming his casting, referring to the film as Tron: Ares. Although the project has yet to receive a green light, Davis' and Leto's involvement may signal a light at the end of the tunnel for the long-gestating threequel.
The Kissing Booth 3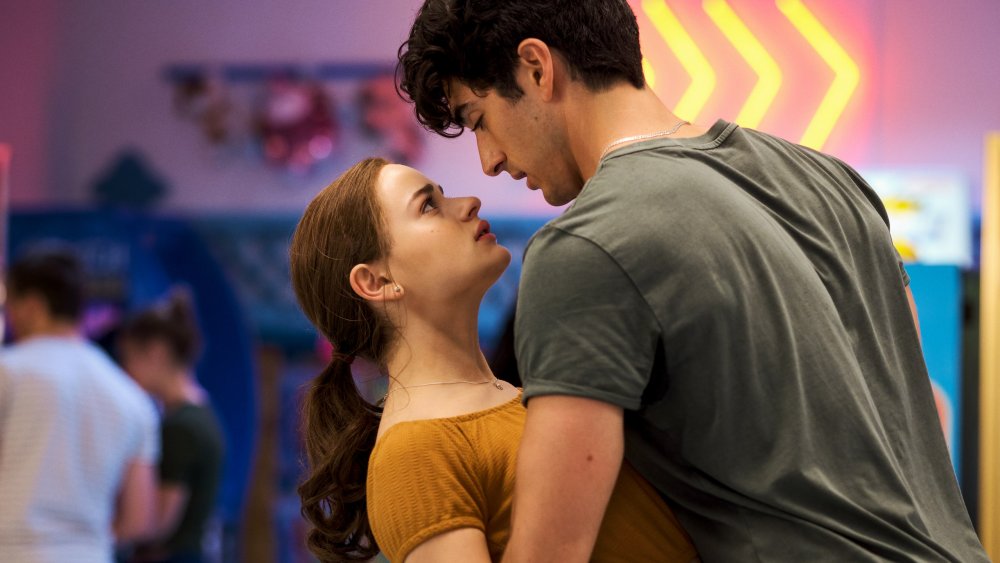 Based on the novel of the same name by Beth Reekles, The Kissing Booth made waves on Netflix in 2018 when, despite scathing reviews from critics, the film proved to be a smash success with teen viewers, with one in three viewers rewatching the teen rom-com, a rate that is 30 percent higher than the average re-watch rate of other films on the streamer. So it was no surprise when a sequel premiered on Netflix in 2020 to similar levels of success, with The Kissing Booth 2 claiming the honor of being the most-viewed film on the streamer during its premiere weekend.
Only a few weeks after The Kissing Booth 2 dropped on Netflix, Deadline reported that a third Kissing Booth had already been filmed, and would be released on the streaming service in 2021. The third film was quietly filmed concurrently with the second film, banking on the success of the first film to justify making at least two more. The Kissing Booth 3 will pick up where the second film leaves off, right before protagonist Elle (Joey King) heads off to college. The third film will also star Jacob Elordi as Elle's boyfriend Noah, and Joel Courtney as his brother — and Elle's best friend — Lee, both reprising their roles from the first two films. Back in the director's chair is Vince Marcello, who directed the first two films. Also returning for the third film are original cast members Taylor Zakhar Perez, Maisie Richardson-Sellers, Meganne Young, and Molly Ringwald.
Atomic Blonde 2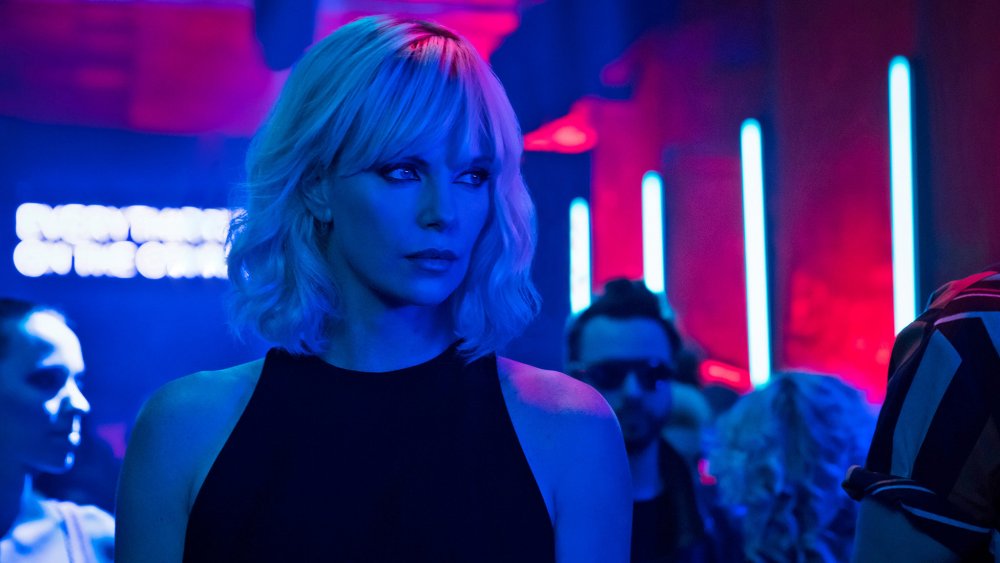 Fans of Charlize Theron in action roles are in for a treat: the Mad Max: Fury Road and The Old Guard star will soon be slipping back into the platinum wigs of Lorraine Broughton, her enigmatic character from Atomic Blonde. Theron told The Hollywood Reporter in an interview in July of 2020 that an Atomic Blonde sequel was in active development, and that the lockdown due to the coronavirus pandemic was actually helping move the process along, giving Theron and the writers more time to work on the script over Zoom.
Theron elaborated in an interview with Total Film that Atomic Blonde 2 would likely be headed to Netflix this time around, the home of the actress' 2020 smash action hit, The Old Guard. "[Lorraine Broughton] was set up in a way where she didn't really reveal much of herself," Theron said, speaking of her character's journey in the first film. "So I feel like there's a lot of potential there. The bar's pretty high, but we're excited about it."
Also starring John Goodman, James McAvoy, and Sofia Boutella, the first film found Theron's ruthless MI6 agent investigating a murder and dodging double-crosses coming from every angle in Cold War-era Berlin. Atomic Blonde director David Leitch isn't sure whether he'll be involved with the sequel, but sounds as though he'd be game if asked to return. No details have yet been revealed about the plot of Atomic Blonde 2, but if the first film is any indication, we expect another twisting spy caper with plenty of hard-hitting action.
Bad Boys 4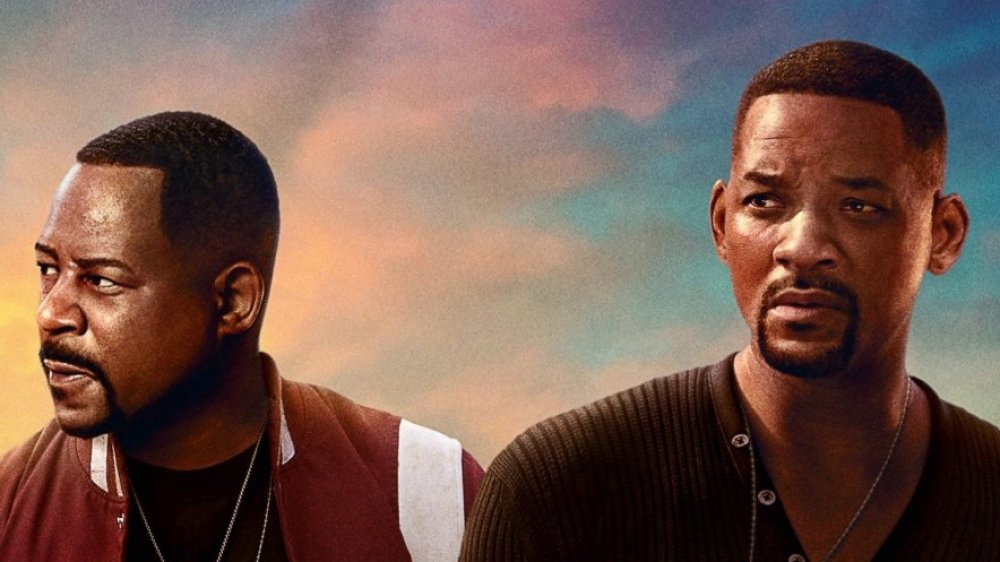 Before the third Bad Boys film, Bad Boys for Life, had even hit theaters in early 2020, Sony was already prepping the fourth installment. Bad Boys 4 was announced in January of 2020 as a follow-up to the first three films in the hit buddy cop action franchise, which first kicked off in 1995 with the original Bad Boys. Starring Will Smith and Martin Lawrence, Bad Boys follows two Miami detectives as they investigate a case of stolen heroin while protecting the witness to a murder.
Bad Boys was successful enough to earn a sequel, Bad Boys II, which came out in 2003. Bad Boys for Life catches up with Detectives Lowrey (Smith) and Burnett (Lawrence) 17 years later, as they investigate a string of murders with connections to Lowrey's past. No plot details have yet been revealed about the fourth film, but the script is being penned by Chris Bremner, who also worked on Bad Boys for Life. While nothing is official yet, it's safe to assume that Smith and Lawrence would both return for Bad Boys 4, which will hopefully not take another 17 years to become a reality.
National Treasure 3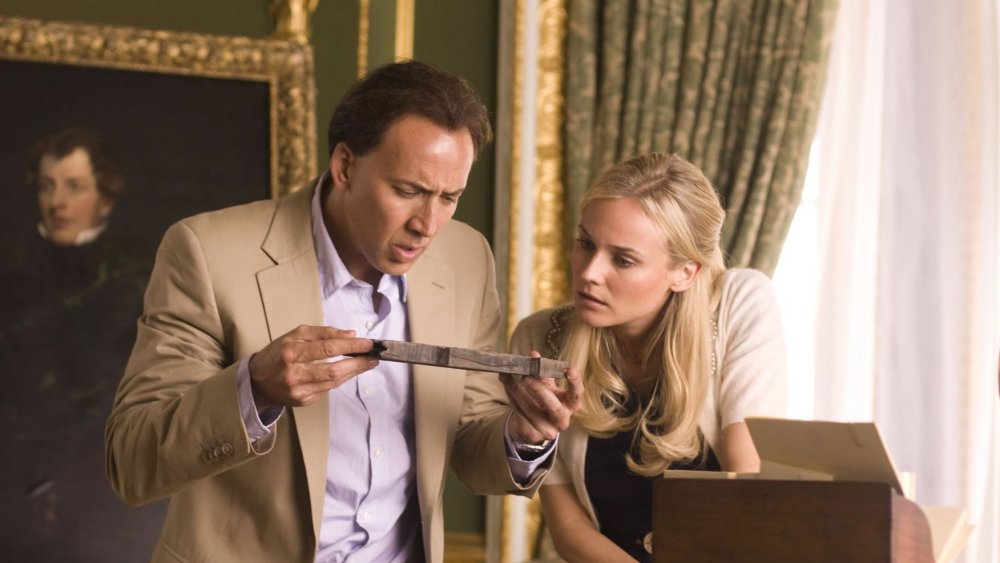 Some films get theatrical or streaming sequels while others get turned into TV series, but if you're the Nicolas Cage treasure hunting film National Treasure, you get both. The long-awaited threequel to 2004's National Treasure and 2007's National Treasure: Book of Secrets seems to finally be moving forward at Disney, tapping Bad Boys 4 scribe Chris Bremner to write the script. But that's not all; National Treasure will also find new life as a Disney+ TV series, which producer Jerry Bruckheimer says is currently in the development process.
While the TV series will feature "the same concept but a young cast," National Treasure 3 is expected to reunite the cast from the first two films, presumably including Diane Kruger, Justin Bartha, and of course, Cage as protagonist Benjamin Franklin Gates. Also expected to return is director Jon Turteltaub, who helmed both of the first two films. Although Bruckheimer says the Disney+ series is currently further along in the development pipeline, he's hopeful that both projects will ultimately come to fruition, delivering a veritable treasure trove of new National Treasure adventures.
Demolition Man 2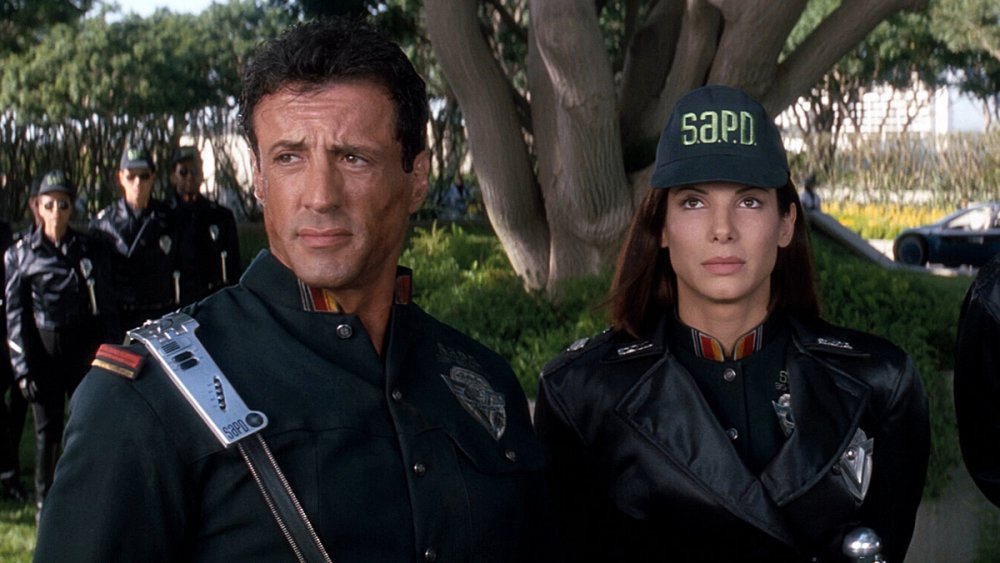 Released in 1993, the original Demolition Man follows a cop who gets cryogenically frozen — alongside the crime lord he's pursuing — in 1996, and is subsequently thawed out in the year 2032 in order to help the police of the future catch him again. The film stars Sylvester Stallone as LAPD Sergeant John Spartan, Wesley Snipes as the villainous Simon Phoenix, and Sandra Bullock as future police officer Lieutenant Lenina Huxley. The film was a modest success at the box office despite a lukewarm critical response, but a planned 1995 sequel never panned out, and it seemed like Demolition Man would remain a standalone film.
However, in May of 2020, Stallone revealed during an Instagram Q&A session that a new Demolition Man sequel is in the works at Warner Bros. Responding to a fan's question, Stallone said, "We're working on [a Demolition Man sequel] right now with Warner Bros. It's looking fantastic. So that should come out. That's gonna happen."
Stallone didn't offer any further details on the Demolition Man sequel, including whether Bullock or any of the rest of the original cast will return, what the plot could be, or when we can expect the film to come out. Whenever the sequel does arrive, it will be interesting to revisit Demolition Man's vision of the future, since we're much closer to 2032 now than we were when the film originally came out in 1993, and as we've closed that gap, life has eerily imitated art in some surprising ways.
Extraction 2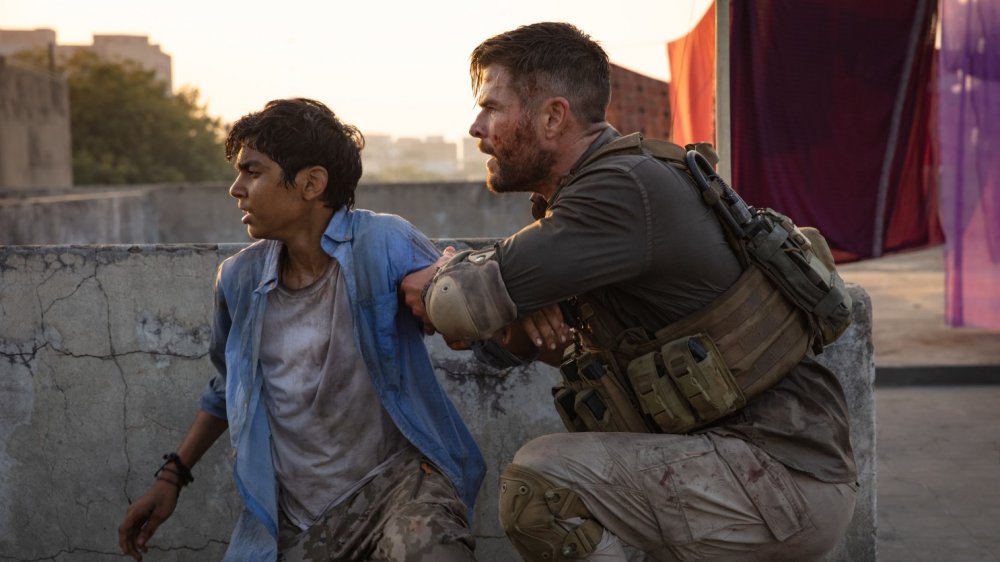 While the coronavirus pandemic sent the rest of the movie industry into a tailspin in 2020, streaming giant Netflix embraced the opportunity to deliver new movies to its homebound audience with gusto, rolling out a number of big-budget films headlined by A-list stars. Chief among them was the action-thriller Extraction, starring the Marvel Cinematic Universe's Chris Hemsworth, which quickly established itself as the most watched original film in Netflix's history, making a sequel practically inevitable.
Sure enough, less than two weeks after Extraction premiered on the streamer, Deadline reported that a sequel is already in the works. Avengers: Infinity War and Avengers: Endgame director Joe Russo is once again on board to write the script. The first film was based on the graphic novel Ciudad, which Russo co-wrote with his brother (and MCU co-director) Anthony, alongside Ande Parks, Fernando León González, and Eric Skillman. Also likely to return are director Sam Hargrave and star Chris Hemsworth, although neither deal has been officially inked yet. Currently, Russo isn't willing to comment on what the plot of the sequel might be, including when it could take place. "We're not committing yet to whether that story goes forward, or backward in time," Russo said. "We left a big loose ending that leaves question marks for the audience."
Hocus Pocus 2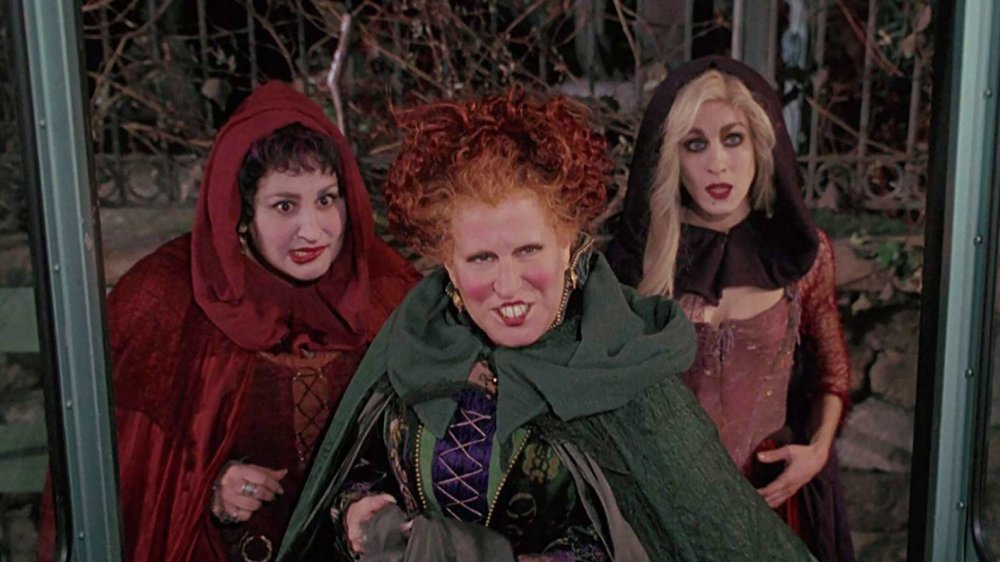 While Hocus Pocus failed to make much of a splash when it was first released in 1993, it has since gathered a significant following as a Halloween staple, with new fans discovering the witchy joys of the Sanderson sisters each year. The film follows a group of kids who accidentally resurrect the trio of sisters on Halloween, three hundred years after their execution in 1693. The sisters then set about to suck away the souls of every child in Salem so that they can stay alive, unless the children who resurrected them — alongside an enchanted cat — can stop them.
While details on the sequel film remain scarce, original Hocus Pocus writer Mick Garris has said that although he's not involved with Hocus Pocus 2, he's under the impression that original stars Bette Midler, Kathy Najimy, and Sarah Jessica Parker are set to return in the sequel, which will bow on Disney+. For their parts, Midler, Najimy, and Parker have all expressed their interest, so now that Hocus Pocus 2 has been officially confirmed by Disney, it would be surprising if we didn't see them again. While Garris doesn't believe that any of the original creative team is involved other than producer David Kirschner, he says he has every confidence in director Adam Shankman to do the new story (from writer Jen D'Angelo) justice.
Jackass 4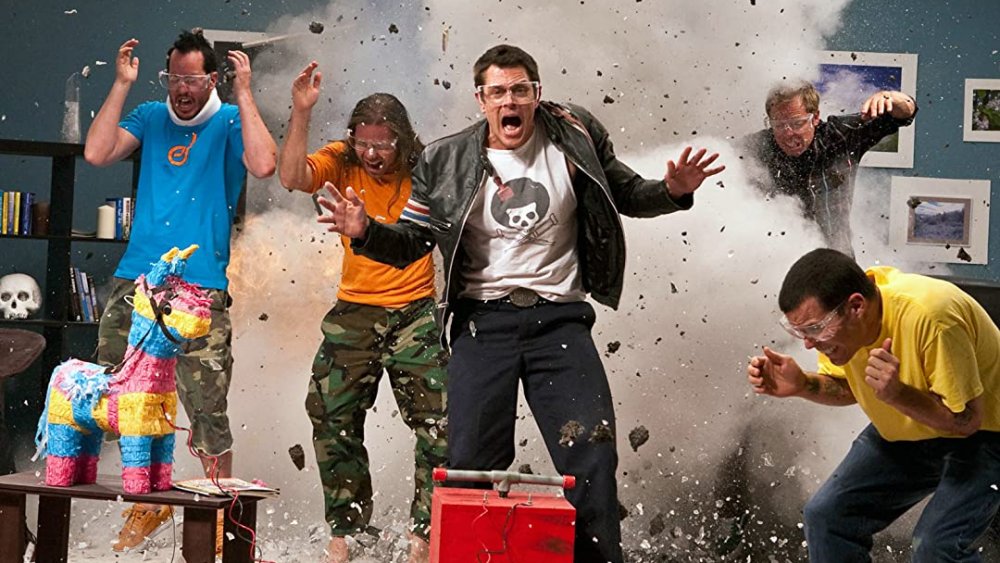 Although 2002's Jackass: The Movie was originally conceived as a farewell to the Jackass TV series, concluding the stunt-pranking antics of Johnny Knoxville and his friends in grandiose fashion, the film was successful enough to spin off multiple sequels, including Jackass Number Two in 2006 and Jackass 3D in 2010. Now, Knoxville and friends are gearing up for a fourth Jackass flick, bringing a whole new set of outlandish stunts and pranks to the big screen.
Jackass 4 was originally scheduled to hit theaters on March 5, 2021, but as studios shuffled many of their release slates in the midst of 2020's industry shutdown, Jackass 4 got bumped to July 2, 2021. Previously, Knoxville said that if a fourth movie came into being, he would want to expand the cast, saying, "If we did do a new one, we'd have to bring in some new younger guys— just to bring some fresh blood into it. But it's possible." Of course, this doesn't preclude the original cast from returning too, and most of them have said they'd be interested in making a fourth film, including Steve-O, Chris Pontius, Bam Margera, Dave England, Weeman, Ehren McGhehey, Rake Yohn, and Rick Kosick. Director Jeff Tremaine will be back at the helm, having previously directed all of the other Jackass movies.
The Last Witch Hunter 2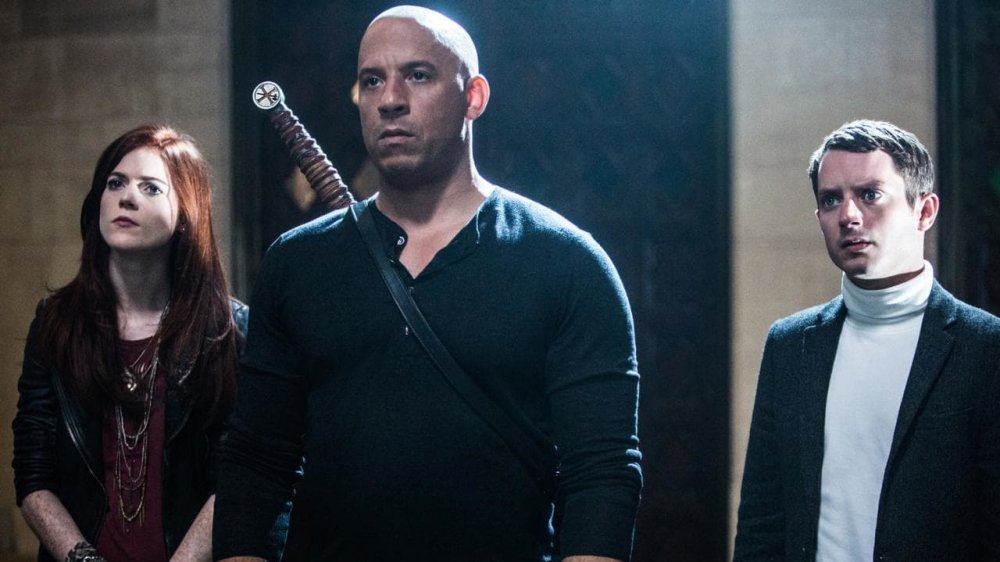 When the Vin Diesel-starring fantasy action film The Last Witch Hunter was released in 2015, it was far from a box office or critical smash. Commercially, the film performed significantly under expectations, and reviews were mostly abysmal, with Rotten Tomatoes summarizing it as "grim, plodding, and an overall ill fit for Vin Diesel's particular charms." All the pieces seem to add up to The Last Witch Hunter quietly fading into oblivion, yet according to Diesel, his immortal character Kaulder may be embarking on another witchy adventure after all.
"Lionsgate is coming and saying, 'We're putting a writer on for the next one.' That's kinda cool!" Diesel revealed during an interview with Collider. "And this is just recent, by the way. But it's funny that you mentioned Last Witch Hunter because I'm in a meeting with Lionsgate and they're actively creating the sequel to The Last Witch Hunter."
The first film starred Diesel as a warrior cursed with immortality after slaying the Witch Queen in the 13th century, and Michael Caine as the "Dolan," a modern-day priest tasked with helping keep the peace between witches and humans. While it sounds like Diesel is sure to return for the sequel, there's no word yet on whether Caine or any of the other original cast will be making an appearance.
Now You See Me 3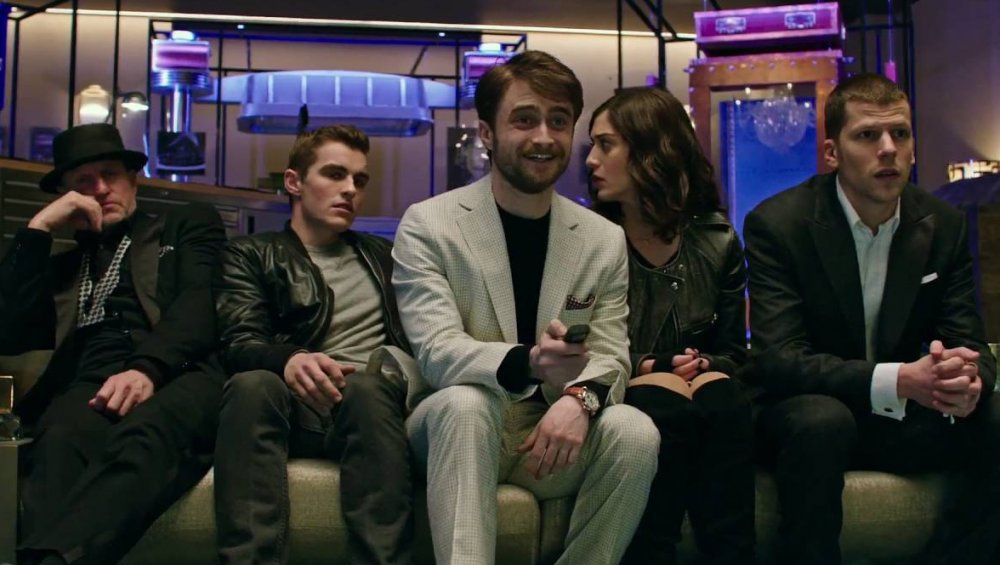 Abracadabra, another Now You See Me is in the works. The newest take on the magician-heist franchise will be penned by Top Gun: Maverick writer Eric Warren Singer, who will reportedly introduce new characters into the illusion-filled world of the films while also bringing back the original cast. Released in 2013, the first Now You See Me starred Jesse Eisenberg, Woody Harrelson, Isla Fisher, and Dave Franco as a group of magicians who banded together to pull off an elaborate heist in order to earn entrance to an elite secret society.
In Now You See Me 2, Fisher exited, and a new "Fourth Horseman" was introduced, played by Lizzy Caplan. Both films also featured characters played by Mark Ruffalo, Michael Caine, and Morgan Freeman, and the second film brought in Daniel Radcliffe as its charismatic antagonist. The story for the third film has yet to be revealed, but according to Lionsgate Motion Picture Group president Nathan Kahane, we can expect a new and surprising narrative that keeps us on our toes. "The Now You See Me franchise has been built on keeping the audience surprised and guessing," Kahane said. "Any great magician knows, you can't keep doing the same tricks. And Eric [Singer] and his team of illusionists have something special up their sleeve for this new film."
Paddington 3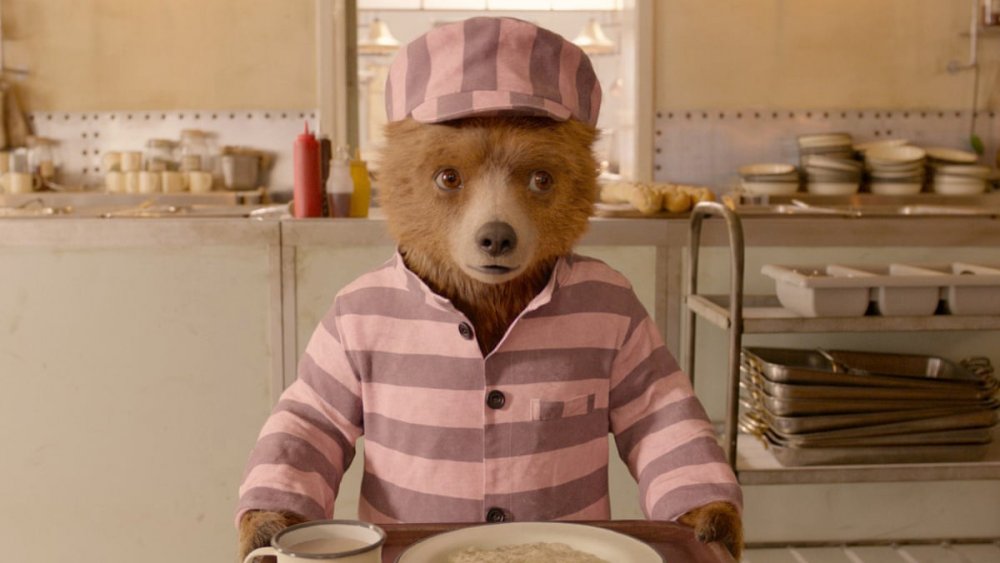 If anyone would have predicted in the early 2010s that one of the most universally beloved and critically acclaimed franchises of the decade would center around a marmalade-loving CGI bear, people would have likely dismissed them as living in a fantasy world. Yet the two existing Paddington films managed to enrapture critics and audiences alike, with the second film still sitting at 100% on Rotten Tomatoes two years after its release. Viewers can't seem to get enough of the sweet-natured bear and his kind-hearted family, so it's only fitting that a third Paddington is on the way.
However, while the first two Paddington films were helmed by director Paul King, the third will have to find its way without him. King will be staying on as executive producer and called directing the first two films "one of the great treats of my life," but he's decided to step away from the director's chair for Paddington 3, telling Empire Magazine, "At some point, you just have to stop. It might be time for somebody else to do a twist on it."
Who that someone will be is still up in the air, although King did reveal that the script has already been written, and keeps the door open for even more sequels. "It's not like Paddington dies at the end," King said of the possibility for future adventures. "He doesn't ascend into the sky on a rocket-powered marmalade jar."
Scary Stories to Tell in the Dark 2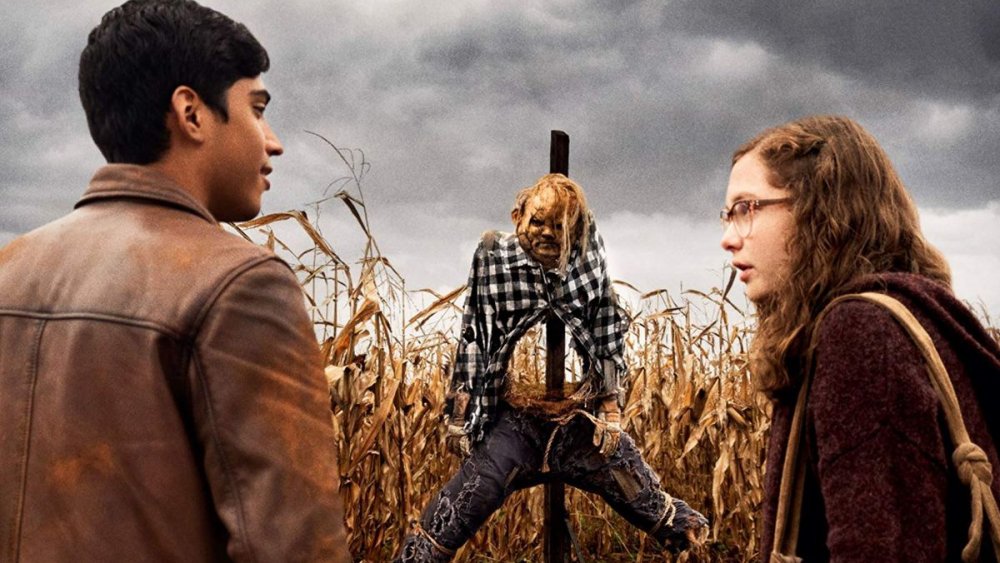 For anyone who spent their childhood staying up late at night reading the spine-tingling Scary Stories to Tell in the Dark short story collections by Alvin Schwartz and illustrator Stephen Gammell, the news that master horror filmmaker Guillermo del Toro was adapting some of those stories into a feature film was likely creepy music to their ears. The Scary Stories to Tell in the Dark film, which was created from a screen story co-written by del Toro, Patrick Melton, and Marcus Dunstan and directed by André Øvredal, arrived in 2019, weaving a number of the chilling short stories from the books into a single narrative.
The film was a success, receiving mostly positive reviews and performing respectably at the box office. In April 2020, a sequel was officially announced, which would reunite Øvredal, del Toro, and brothers Dan and Kevin Hageman, who contributed to the final script for the first film. Set in 1968, Scary Stories to Tell in the Dark followed a group of teens who are horrified to realize that the terrifying stories written in a book they found are becoming a reality. Once again, del Toro will be crafting the story for the second film, although he hasn't revealed yet whether Scary Stories to Tell in the Dark 2 will continue the story that began in the first film — which left the door wide open for a sequel — or if it will follow brand new characters and events unrelated to the first film.
Sonic the Hedgehog 2
When the film adaptation of the popular video game franchise Sonic the Hedgehog sped into theaters in February 2020, it quickly blew away the opening weekend record for video-game based movies, and even though it was forced to halt its theatrical release early due to the coronavirus pandemic, it still managed to perform well enough for Paramount Pictures to move ahead with a sequel. Announced in May 2020, the sequel will reunite the creative team of screenwriters Pat Casey and Josh Miller and director Jeff Fowler.
Although a production start date has not yet been announced, the studio has already committed to a release date, which was revealed in a tweet by Ben Schwartz that read, "SONIC 2 IS OFFICIALLY COMING 2 THEATERS 4/8/22!!!" Schwartz voiced the titular hedgehog in the first film, making him the first cast member who is officially confirmed to be returning for the sequel. Sonic the Hedgehog also starred James Marsden as Sonic's human best friend and Jim Carrey as the villainous Dr. Robotnik. The stinger at the end of the movie seemed to hint at the setup for a sequel, introducing the popular video game character Tails, who is Sonic's best friend and sidekick in the game.
The Souvenir – Part 2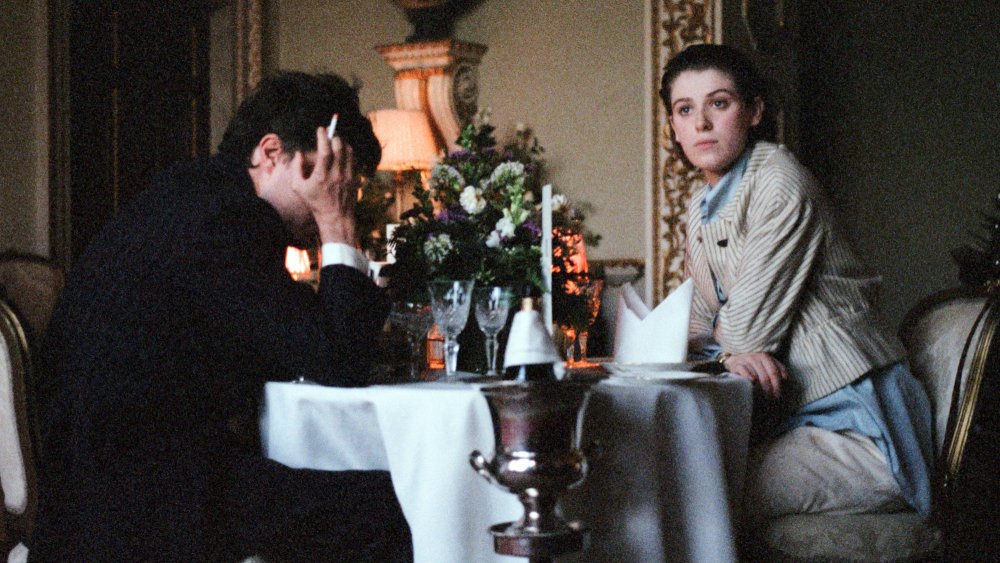 Even before it premiered at the Sundance Film Festival to great acclaim in 2019, The Souvenir was conceived as a two-part story. Writer and director Joanna Hogg wrote the first film as a semi-autobiographical account of her experiences in film school. Set in the 1980s, The Souvenir starred Honor Swinton Byrne as Julie, a young film student caught up in a complicated relationship with the troubled Anthony (Tom Burke). Originally, Robert Pattinson was signed on to play the male lead in the second film, but he wound up dropping out due to scheduling conflicts with Christopher Nolan's Tenet.
Still, production moved ahead on The Souvenir – Part 2, which will feature Swinton Byrne reprising her role from the first film, along with her mother Tilda Swinton, Ariane Labed, and Richard Ayoade. Although the two Souvenir films were conceived as a pair, Hogg says each can also stand alone. "It's another film," Hogg told IndieWire. "It's another film and it should stand on its own, not just as a two-part thing."
As for the plot of the second film, Hogg was vague, but revealed that the story won't jump forward in time. "Well, I can tell you that it begins where the first one left off," Hogg said. "I always find that, if I see something where it jumps time, I feel a bit cheated. So we begin where we ended, in a sense… We do go into Julie's future, and the story is much more about the processing of what's happened to her, and then how the processing of that affects the work she does, and her creativity. It's about her creative spirit coming alive from under the shadow of something."
To All the Boys: Always and Forever, Lara Jean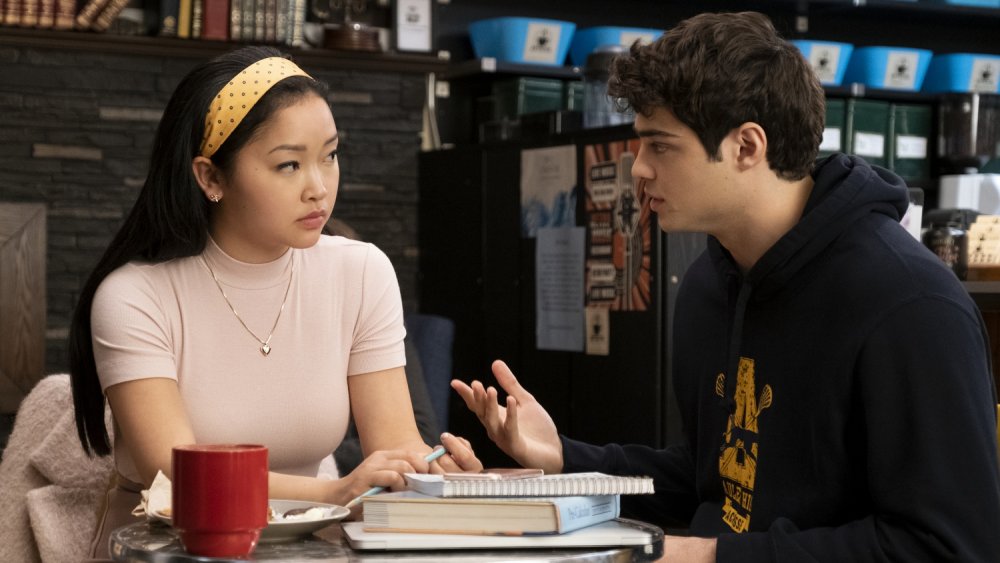 Based on the first of Jenny Han's bestselling trilogy of YA novels, the To All the Boys I've Loved Before film was a major success when it hit Netflix in 2018, warranting the development of two sequels, set to adapt the second and third books in the series. Even before the second film, To All the Boys: P.S. I Still Love You premiered on February 12, 2020, the third film, To All the Boys: Always and Forever, Lara Jean had already moved into production.
The announcement that production on the third teen rom-com was already underway was made by original film stars Lana Condor and Noah Centineo on Instagram while promoting the second film with co-star Jordan Fisher. Condor stars in the franchise as protagonist Lara Jean Covey, while Centineo plays her love interest, Peter. Fisher joined the cast in the second film as a rival for Lara Jean's affections, but it's unclear whether he'll be appearing in Always and Forever, Lara Jean. Original P.S. I Still Love You director Michael Fimognari is returning to helm the final chapter in Lara Jean's high school story, from a script adapted by Katie Lovejoy. Netflix hasn't yet announced a release date for the film, but considering that Always and Forever has already wrapped filming, we likely won't have a very long wait.
The Social Network 2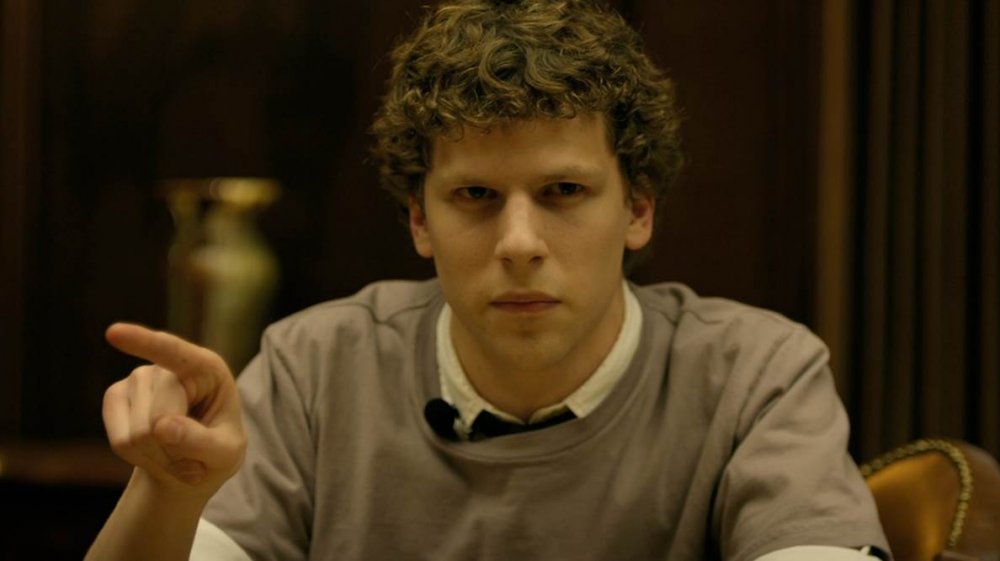 Released in 2010, the Aaron Sorkin-penned drama The Social Network, chronicling the early days of Facebook, went on to receive tremendous critical success and win three Oscars for its screenplay, editing, and score. Now, a decade later, Sorkin is eager to return to the tech empire of Mark Zuckerberg, this time looking into what Facebook has become and the role it plays in modern politics. Speaking to MTV's "Happy Sad Confused" podcast about the possibility of a Social Network sequel, Sorkin said, "I do want to see it. And [producer Scott Rudin] wants to see it. People have been talking to me about it because of what we've discovered is the dark side of Facebook."
However, although Sorkin and Rudin seem to be on board, there's one thing that could still stand in the way of The Social Network 2 becoming a reality: a commitment from director David Fincher. "I will only write it if David directs it," Sorkin said. "If Billy Wilder came back from the grave and said he wanted to direct it, I'd say I'd only do it with David."
In addition to Jesse Eisenberg, who starred as Mark Zuckerberg, The Social Network starred Andrew Garfield as Eduardo Saverin, Armie Hammer as Cameron and Tyler Winklevoss, Max Minghella as Divya Narendra, and Justin Timberlake as Sean Parker. Although it's safe to assume that The Social Network 2 would see the return of Eisenberg, there's no knowing which, if any, of the other high-caliber cast members of the first film might make an appearance in the sequel.
The Lion King 2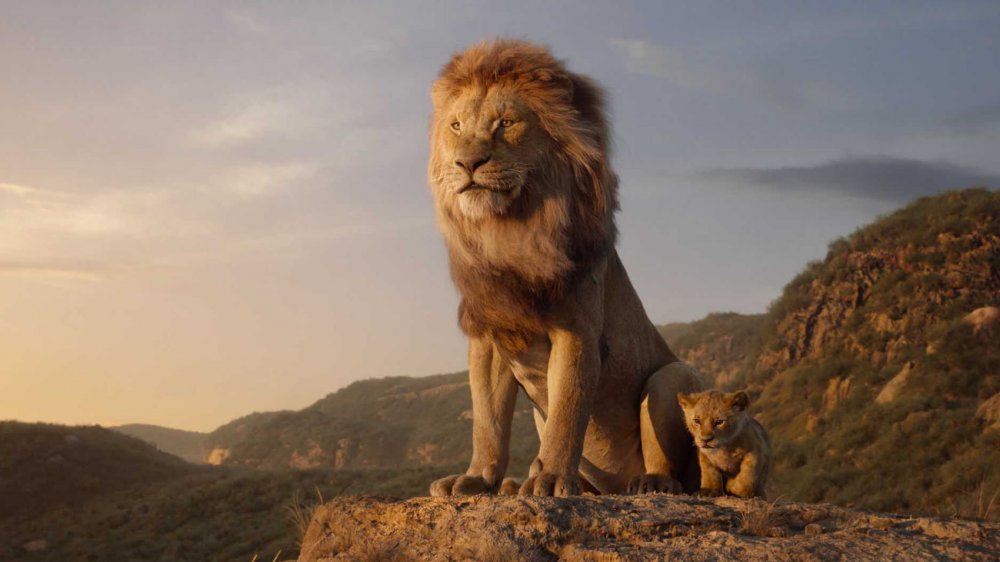 After the massive commercial success of Disney's photo-realistic remake of The Lion King, it seemed like only a matter of time until a sequel was announced. However, the person taking over the directorial reins from Jon Favreau for The Lion King 2 is probably not a name most people would have expected to hear: Barry Jenkins, the Academy Award-winning writer and director best known for making poignant dramas with strong racial themes, including Moonlight and If Beale Street Could Talk.
Jenkins won't be writing The Lion King 2, but will instead be working from a script by Jeff Nathanson, who also penned the first Lion King. While no specific details of the plot have been revealed, Deadline reports that "the story will further explore the mythology of the characters, including Mufasa's origin story." Although The Lion King 2 seems like an outlier in Jenkins' filmography, the director sounds excited about working on the sequel for Disney, saying, "Having the opportunity to work with Disney on expanding this magnificent tale of friendship, love and legacy while furthering my work chronicling the lives and souls of folk within the African diaspora is a dream come true."
Don't Breathe 2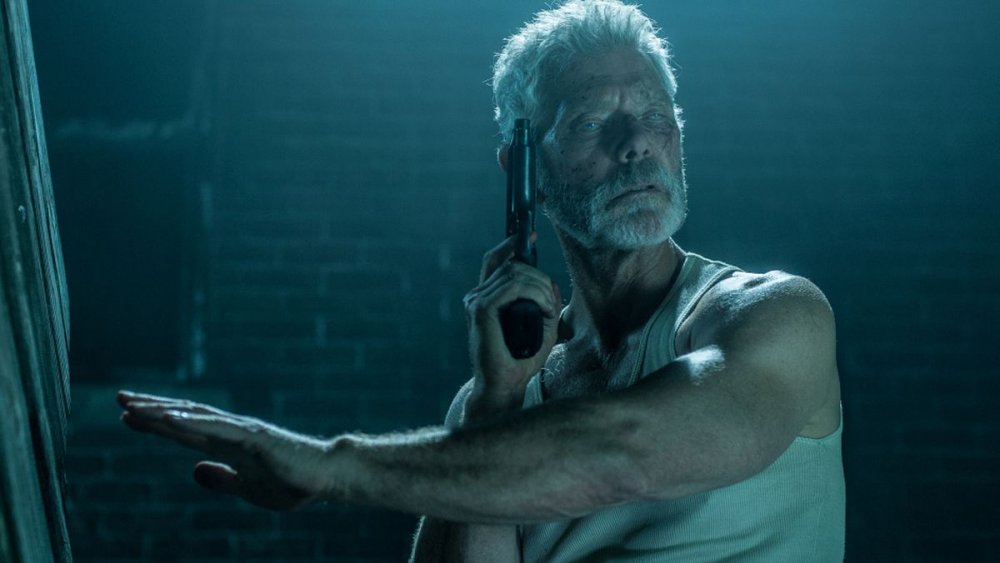 In a surprising announcement in October 2020, actor Stephen Lang revealed on Twitter that he'd just wrapped filming on Don't Breathe 2, the sequel to the 2016 home invasion horror thriller that turned the genre on its head. In the first film, Lang played the cryptically named Blind Man, a homeowner who found himself the target of a trio of small-scale burglars. Unfortunately for the would-be thieves, the Blind Man is far more capable and ruthless than they assume, and he winds up trapping them in a terrifying and deadly game of cat and mouse.
The sequel picks up with Lang's character several years after the home invasion, and finds the Blind Man living quietly in isolation with a young girl who was orphaned by a house fire. The Blind Man is forced to jump back into action when the girl is kidnapped — although, if the first movie is any indication, the kidnappers have no idea what they're in for. Don't Breathe 2 was directed by Rodo Sayagues, who also co-wrote the script with Fede Alvarez. Prior to Lang's announcement, the production hadn't even revealed that it had managed to continue filming during the coronavirus pandemic. But now that Lang's filming has wrapped (with "all health and safety protocols observed to the letter"), Don't Breathe fans may not have long to wait to view the sequel.
Untitled Resident Evil origin story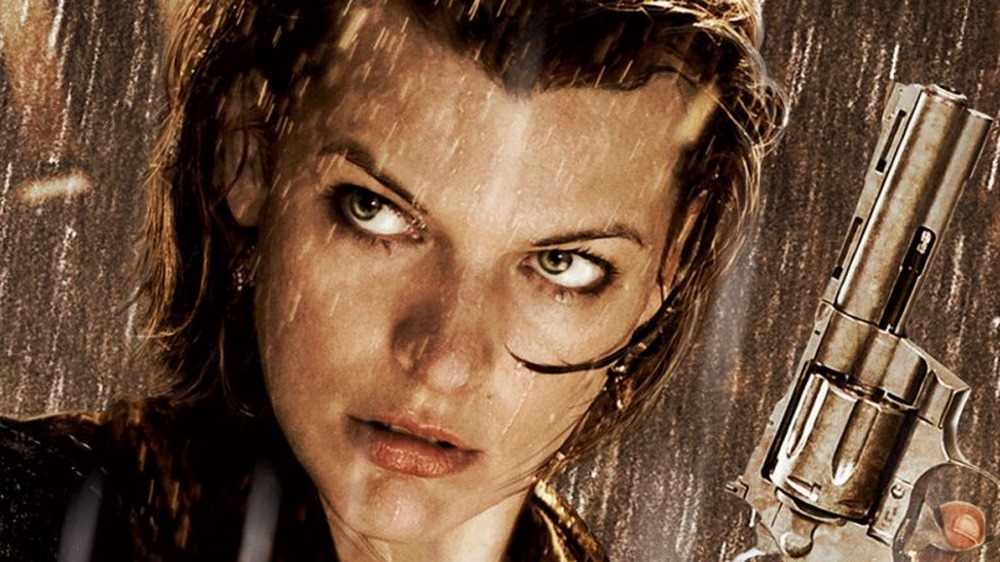 After six successful films starring Milla Jovovich, based on the successful video game series of the same name, Resident Evil is finally getting the origin story treatment, jumping back to a time before the events of the existing films, although many of the characters will be familiar to long-time fans. The first film not to feature Jovovich (or presumably, her character, Alice), the Resident Evil prequel will star Kaya Scodelario as Claire Redfield, Hannah John-Kamen as Jill Valentine, Robbie Amell as Chris Redfield, Tom Hopper as Albert Wesker, Avan Jogia as Leon S. Kennedy, and Neal McDonough as William Birkin. All of these characters previously appeared in other Resident Evil films, although they were all played by different actors.
The film will be written and directed by Johannes Roberts, who said of his approach to the film, "With this movie, I really wanted to go back to the original first two games and re-create the terrifying visceral experience I had when I first played them whilst at the same time telling a grounded human story about a small dying American town that feels both relatable and relevant to today's audiences." Roberts' approach is likely to be a significant departure from the previous six films, which were all directed by Paul W.S. Anderson. No release date has been announced for the Resident Evil prequel, but filming began in October of 2020, and we expect to see the film hit screens sometime in 2021.
Troop Beverly Hills 2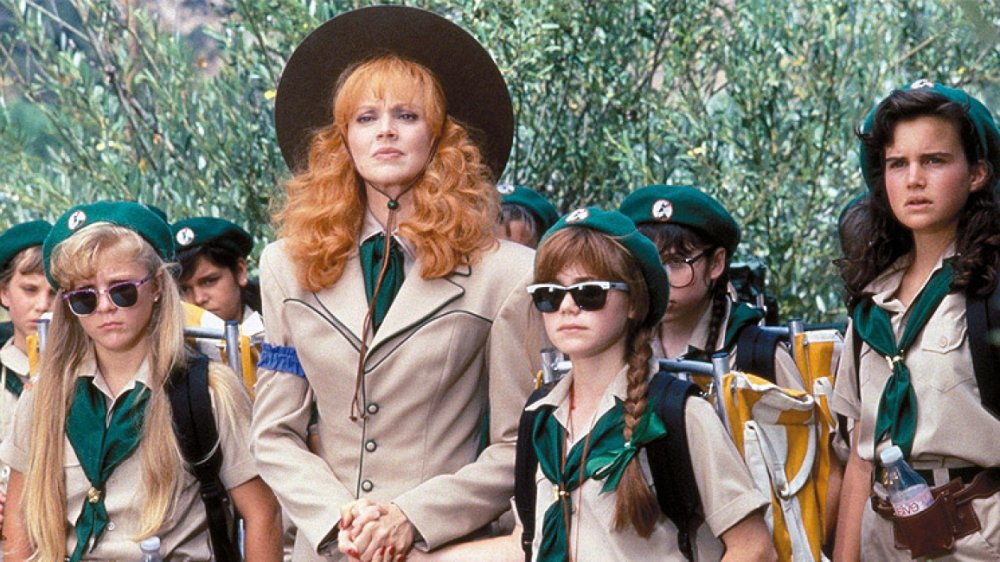 More than three decades after the original Troop Beverly Hills hit theaters in 1989, a sequel is in the works from Israeli filmmaker and AFI Conservatory graduate Oran Zegman, in her feature directorial debut. The script comes from Woke showrunner Aeysha Carr, with a rewrite by Moxie writer Tamara Chestna.
The original Troop Beverly Hills film starred Shelley Long as a pampered housewife on the brink of divorce who sets out to prove to her family that she's capable of more than they think by becoming a Wilderness Girls den mother. The film also featured Craig T. Nelson, Betty Thomas, Mary Gross, Stephanie Beacham, and Jenny Lewis, and included a number of recognizable names among its child cast, including Tori Spelling, Carla Gugino, and Kellie Martin. There's no word yet on whether Long or any of the other actors from the original will reprise their roles or cameo in Zegman's sequel, or what the storyline will be about. However, Ava Fries — whose real-life experiences inspired the events of the first movie — is back on board as executive producer, along with her husband, Charles Fries. This might indicate that the sequel could also draw from some part of her life, although nothing is official yet.
Sister Act 3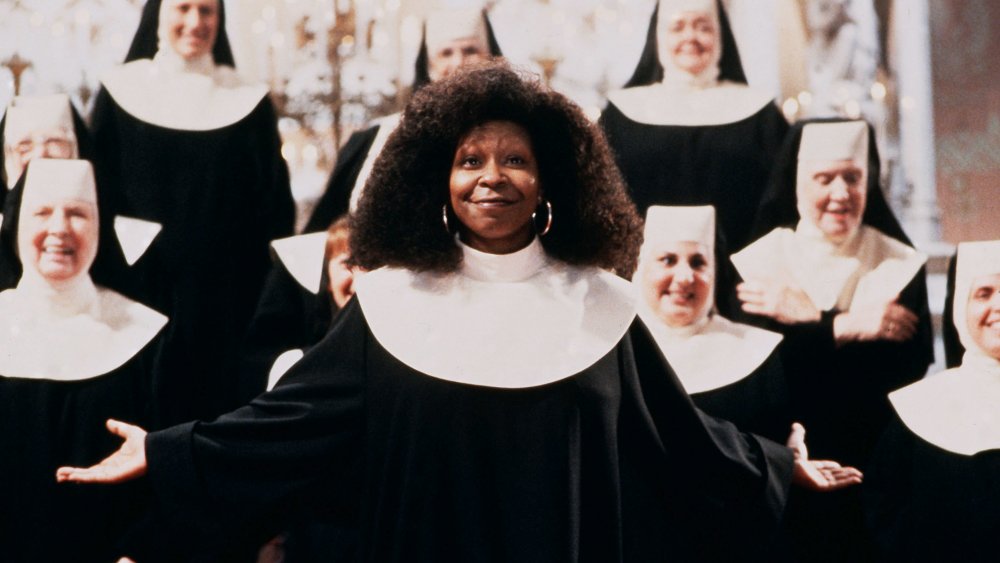 In an act of divine providence — or just Hollywood nostalgia — it looks like Sister Mary Clarence will be donning her habit once again. Whoopi Goldberg announced on The Late Late Show with James Corden that Sister Act 3 is finally in the works, after years of being told that there was no interest in a threequel. The film, which will premiere on Disney+, was confirmed by Disney at their 2020 Investor Day event. Goldberg will indeed be returning as both star and producer, with Tyler Perry also coming on board to produce. Released in 1992, the first Sister Act saw Goldberg play Deloris Van Cartier, a lounge singer who goes into witness protection at a convent after witnessing a murder. There, in the guise of a nun named Sister Mary Clarence, Deloris transforms the convent's humdrum choir into an upbeat musical sensation.
Sister Act got a sequel in 1993 with Sister Act 2: Back in the Habit, which found Deloris stepping in as a music teacher for a group of low-achieving students at a Catholic school. Once again, she turned the struggling music program around into a high-energy phenomenon. So while Goldberg hasn't dropped any hints about the plot of Sister Act 3, it's safe to assume that Deloris will once again be giving a lackluster singing group a powerful musical makeover.
The first two Sister Act films also featured Maggie Smith, Kathy Najimy, and Wendy Makkena. While there's no word yet on whether any of them will be reprising their roles for the third film, it's hard to imagine a new Sister Act movie without them. Goldberg seems to agree, telling Cordon, "We're working diligently to try to figure out how to get the gang together and come back."
Indiana Jones 5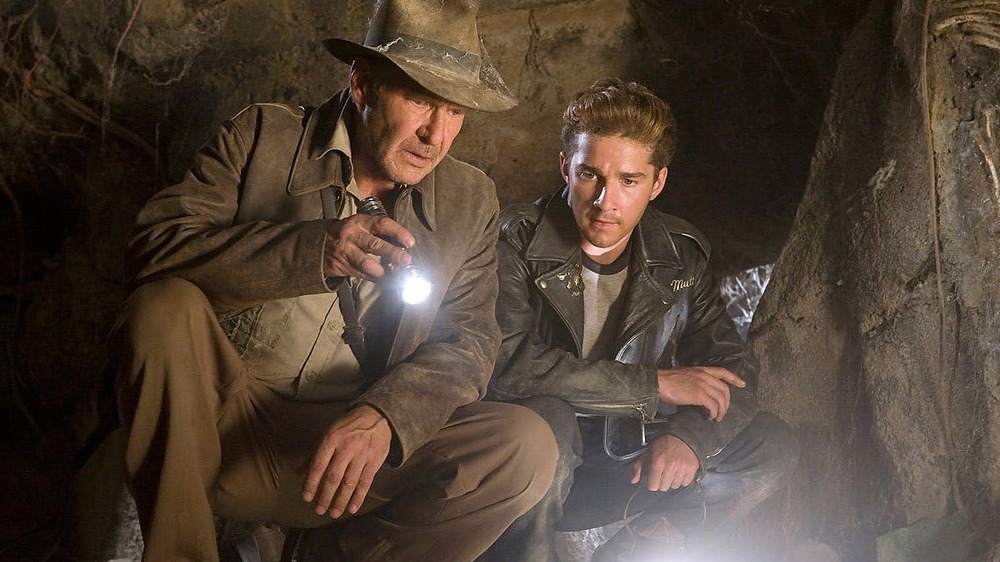 As part of Disney's whirlwind of announcements during their 2020 Investor Day event, the studio reaffirmed that a fifth installment in the iconic Indiana Jones franchise is on the way, and will once again star Indy himself, Harrison Ford. At 78 years old, Ford will likely be retiring his trademark whip and fedora by the end of Indiana Jones 5, although the studio hasn't yet indicated whether the film will see him pass the baton to a younger generation (as was the fumbled intent of 2008's much-maligned Indiana Jones and the Kingdom of the Crystal Skull) or close out the franchise.
In the director's chair for Indiana Jones 5 is James Mangold, who already knows what it's like to bring the legacy of a beloved action hero to a dignified end. Mangold previously directed 2017's Logan, which served as the final adventure for Hugh Jackman's Wolverine and Patrick Stewart's Charles Xavier, characters they'd both been playing in numerous films since 2000's X-Men. Logan earned Mangold an Academy Award nomination for Best Adapted Screenplay, and served as a thrilling and satisfying conclusion for Jackman and Stewart's characters. While Indiana Jones 5 isn't likely to skew nearly as dark as Logan, we can only hope that its farewell to the adventurous archaeology professor will be as moving when the film hits theaters in July 2022.
Lightyear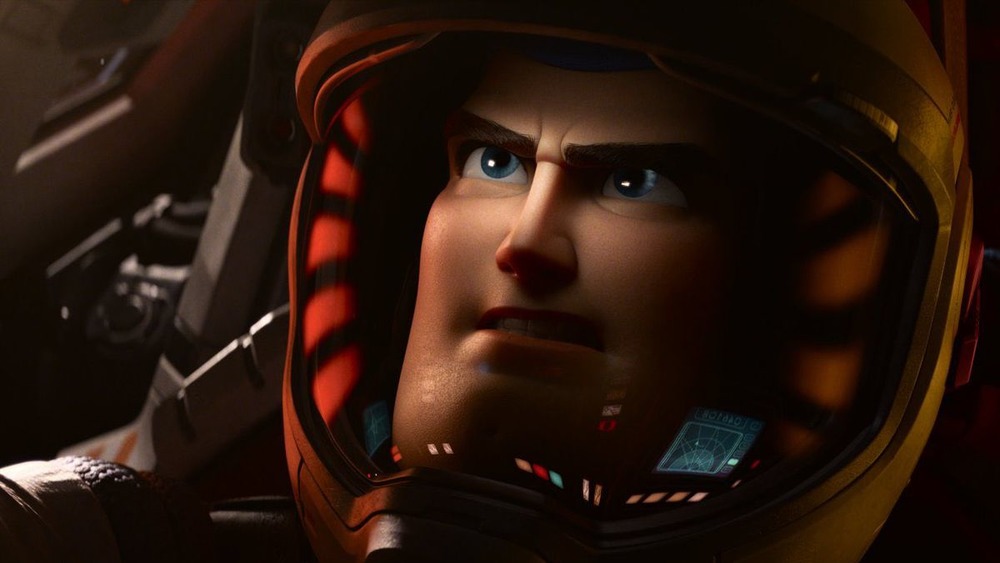 While the main Toy Story franchise appears to be pretty tightly wrapped up by the end of Toy Story 4, that doesn't mean there are no stories left to be told inside the uplifting Pixar world. Disney announced during their 2020 Investor Day event that everyone's favorite Space Ranger, Buzz Lightyear, would be getting his own feature film, which will arrive in theaters June 17, 2022.
But before you assume you know what to expect from a Buzz Lightyear movie, you should know that Lightyear won't be a typical spinoff. Instead of following the Tim Allen-voiced character from the Toy Story films, Lightyear will follow a different Buzz Lightyear, voiced by MCU star Chris Evans. After Pixar tweeted that Lightyear would be "the definitive story of the original Buzz Lightyear," Evans followed their announcement up with a perplexing clarification of his own: "And just to be clear, this isn't Buzz Lightyear the toy. This is the origin story of the human Buzz Lightyear that the toy is based on." As best we can tell, this means that Lightyear will follow a human character (or possibly a "live-action" fictional character) within the Toy Story universe whose adventures eventually lead to him getting a line of toys based on his life and/or show/movie. Confused yet? So are we.
The War With Grandpa 2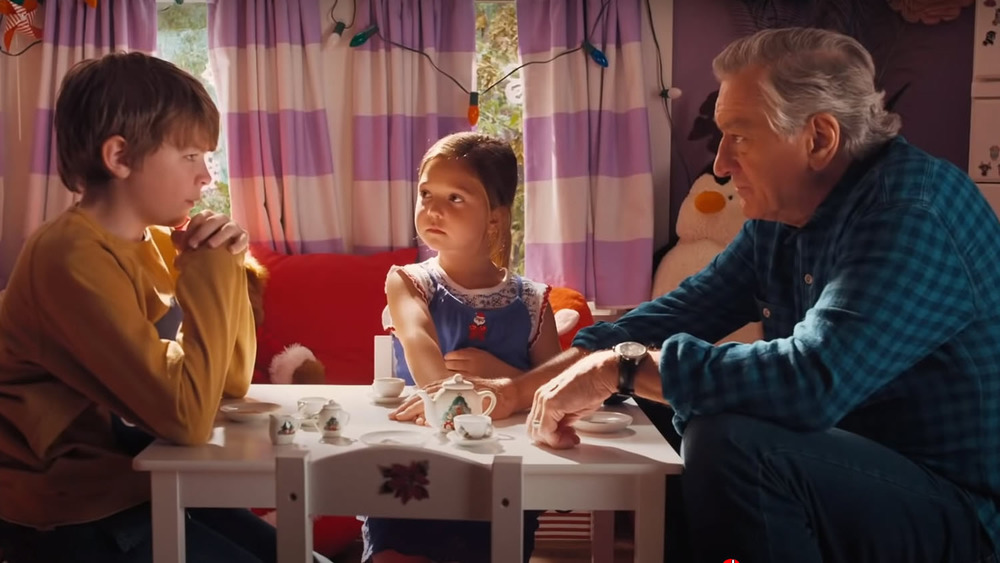 In a normal year, a movie like The War With Grandpa probably wouldn't have delivered an especially notable performance at the box office, although its low budget may still have made the idea of a sequel appealing. But in 2020, when many theaters were shuttered while many more were only operating at extremely limited capacity, The War With Grandpa was a surprising success, as one of the few movies that audiences had the option of seeing on the big screen during the coronavirus pandemic. So it should probably come as no surprise that a sequel already seems to be in the works from producer Marvin Peart through his Brookdale Studios.
Starring Robert De Niro, Uma Thurman, Christopher Walken, and Oakes Fegley, The War With Grandpa follows a kid who is upset about having to give up his room to his grandfather, and decides to wage war in order to reclaim it. Although the film ends with the two in a better place, the sequel, according to Peart, would revisit the family when Grandpa proposes to his girlfriend, and needs to meet her family from London. While there's no word yet on when we can expect to see The War With Grandpa 2 in theaters, we can only hope that when it finally does release, it will be under far less harrowing circumstances.
G.I. Joe 3
Although a G.I. Goe spinoff titled Snake Eyes, starring Henry Golding, was delayed from its intended 2020 release to October 22, 2021 due to the coronavirus pandemic, that hasn't stopped Paramount from moving forward with yet another G.I. Joe sequel. The next film in the G.I. Joe universe will be scripted by writers Joe Shrapnel and Anna Waterhouse, who most recently penned the Kristen Stewart political thriller Seberg. In the film, Stewart starred as real-life actress Jean Seberg, who was targeted by the FBI COINTELPRO project in retaliation for her support of the Black Panther Party.
While no plot or casting details for the third G.I. Joe film have been confirmed, back in 2018 it was reported that the title would be G.I. Joe: Ever Vigilant, and that it would star Dwayne Johnson, reprising his role from G.I. Joe: Retaliation. Also rumored to be included in the third film were the characters Daina Janack, Dr. Adele Burkhart, Wild Bill, Barbecue, General Flagg, Doc, and Keel-Haul, with the main antagonists being Tomax and Xamot.
Of course, at the time that those details were announced, Mission Impossible: Ghost Protocol writers Josh Appelbaum and Andre Nemec were also attached to write the script, which is no longer the case. With the script changing hands, it's very possible that none of the other previously announced details, including Johnson's involvement and the rumored character list, are still true.
Transformers 7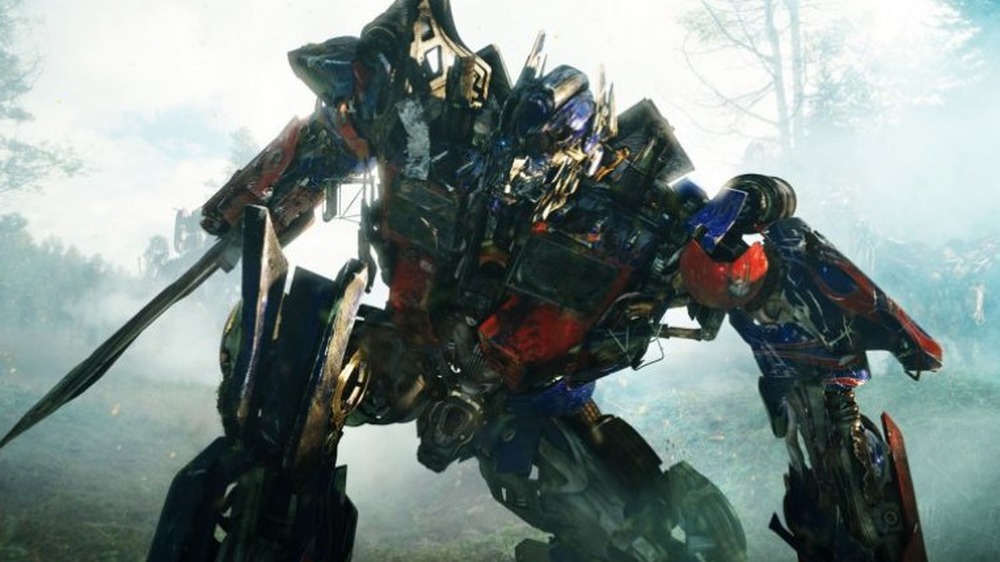 After announcing that they'd be taking their successful Transformers franchise in a new direction in the wake of director Michael Bay's departure from the franchise after finishing Transformers: The Last Knight, Paramount has chosen Steven Caple Jr. to direct the next film in the Transformers universe. Caple will be working from a script written by Joby Harold, who was also responsible for the screenplay for King Arthur: Legend of the Sword and will be serving as a writer for the upcoming Obi-Wan Kenobi series at Disney+.
Caple is best known for directing Creed II, starring Michael B. Jordan. While a deal hasn't closed yet, production insiders told Deadline that Caple was the top choice among studio executives and producers, including Paramount Motion Picture President Emma Watts. Although Paramount hasn't yet revealed anything definitive about the plot or characters for Transformers 7, producer Lorenzo Di Bonaventura previously revealed that the studio wasn't interested in developing a direct sequel to The Last Knight, and that the next Transformers film wouldn't pick up where that one left off.