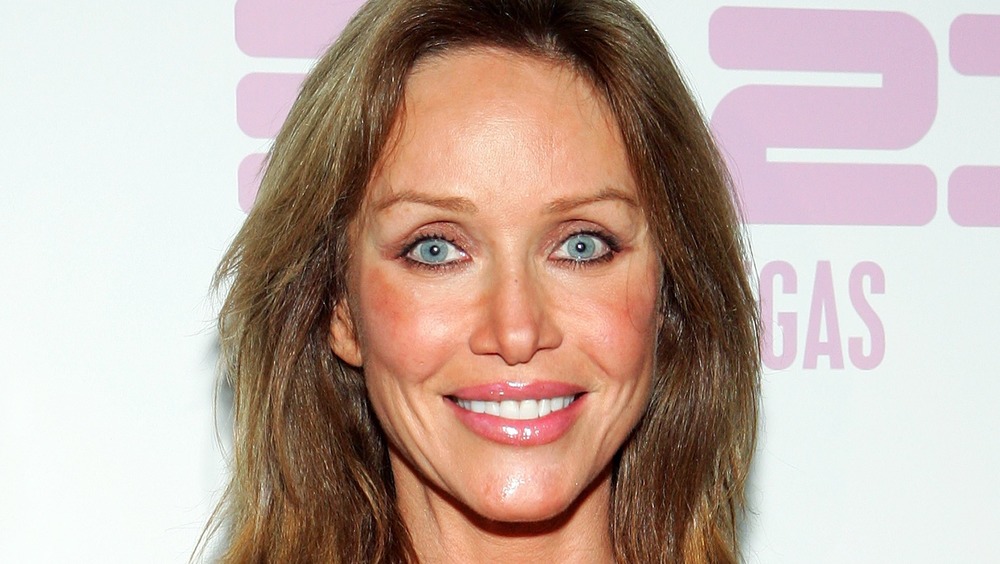 The film world lost some true greats in 2020, from Monty Python co-founder Terry Jones and James Bond legend Sean Connery to the one and only Kirk Douglas, star of Spartacus and patriarch of the Douglas family dynasty. Marvel fans were left shaken by the shocking death of Black Panther star Chadwick Boseman. Sadly, this was just the tip of the iceberg. The spread of COVID-19 made 2020 a particularly busy year for the Tinseltown obituaries, and the virus was still very much an issue as the new year rolled around, claiming its first actor a matter of days into 2021.
From screen legends of bygone eras to the people who were still in their prime that we said goodbye to way too soon, these are the actors we lost in 2021.
Marion Ramsey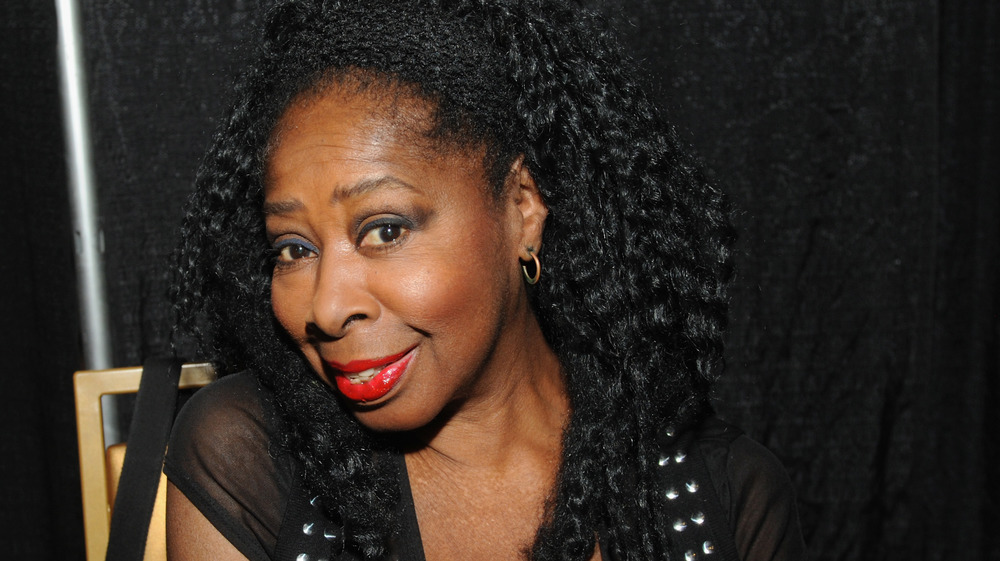 Philadelphia-born actress Marion Ramsey, best known for playing soft spoken Officer Laverne Hooks in the Police Academy movies, died in January 2021, her agency told The Hollywood Reporter. "Marion carried with her a kindness and permeating light that instantly filled a room upon her arrival," the statement read. "The dimming of her light is already felt by those who knew her well. We will miss her and always love her." No cause of death was given. She was 73.
She made her stage debut in the original Broadway production of Hello, Dolly!, which ran from 1964 to 1970. She popped up in another Broadway musical — the short-lived, New York City-set Soon — before making her onscreen bow in a 1976 episode of the classic sitcom The Jeffersons. A gig on Bill Cosby's sketch show Cos followed, but Ramsey would return to the theater world for the best part of a decade after that. She made her first appearance as Officer Hooks in 1984's Police Academy and would remain a mainstay of the wacky comedy franchise over the coming years, working on six installments.
Ramsey returned to television in the 1990s, landing one-off parts in the likes of MacGyver and Beverly Hills, 90210. She also got involved in voice acting, lending her unmistakable tones to the character of D.I. Holler in Hanna-Barbera's The Addams Family. The cartoon began airing on ABC in 1992. Other notable credits include SyFy's cult direct-to-TV movie Lavalantula (2015) and its follow up, 2 Lava 2 Lantula! (2016).
Deezer D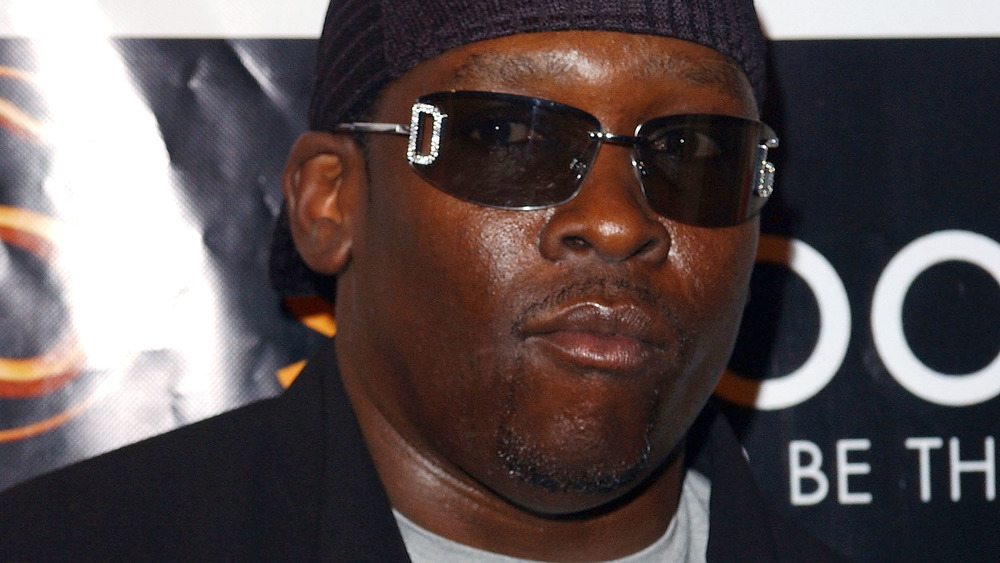 Rapper and actor Dearon Thompson, better known by stage his Deezer D, died of a suspected heart attack in January 2021. Thompson, who appeared as affable nurse Malik McGrath in all 15 seasons of the beloved medical drama ER, was discovered in an unresponsive state at his Los Angeles home, his brother told TMZ. He was 55.
Thompson made his first feature film appearance in 1991's Cool as Ice, the critically panned movie debut of Vanilla Ice. He went on to land roles in the hip hop mockumentary Fear of a Black Hat and the N.W.A parody picture CB4, both released in 1993. He made his ER bow the following year, beginning a near-200 episode run on the NBC hit. "What a special spirit we have all lost," Thompson's former castmate Mekhi Phifer said in an Instagram tribute message. "Since the first day I met him on the set of ER he absolutely made me feel at home and welcomed. My brother will forever be missed!"
Thompson had been dealing with heart issues for over a decade. In 2009, he told RadarOnline that he was awaiting surgery after "over 10 episodes of heart failure in the last eight months alone." Doctors identified a problem with his aorta, which was "the same thing that killed John Ritter," Thompson said. The Los Angeles native was still making music and actively promoting his songs at the time of his death. His track "History Can't Be Stopped" was released the day after he died.
Barbara Shelley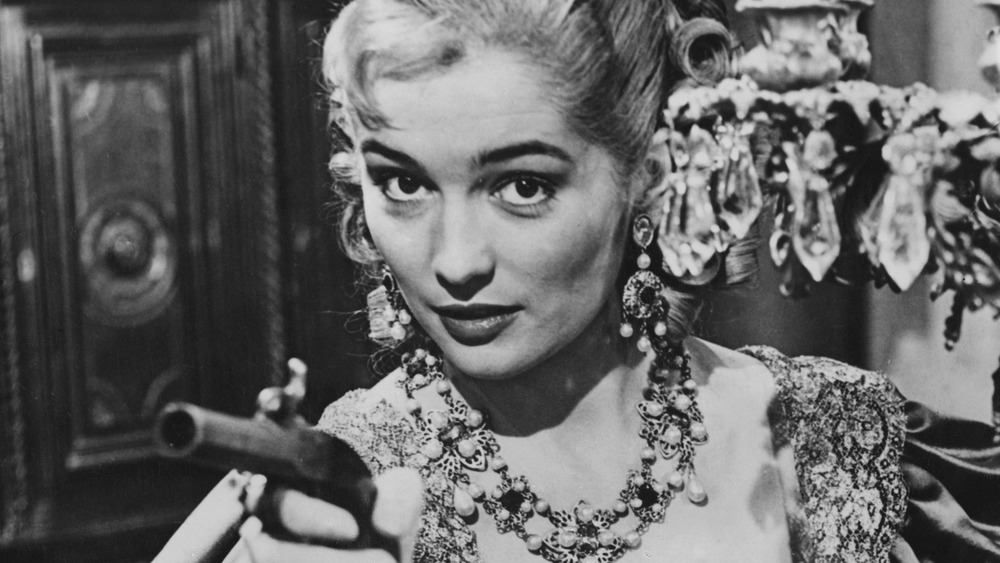 British actress Barbara Shelley, who appeared in numerous Hammer Horror films during the 1950s and '60s, died in January 2021. The veteran scream queen contracted COVID-19 after a routine hospital visit, her agent, Thomas Bowington, told the BBC. She was 88.
She trained in theater as a child but her good looks naturally led her into the world of modeling. Her dream was to act, however, so when she was approached by Italian comic Walter Chiari with an offer while vacationing in Rome, she took a chance. Shelley went on to appear in a string of Italian movies over a four-year period, but it would be the work she did after returning to the UK that she would be best remembered for. The Londoner became the go-to female star for Hammer Horror, appearing in eight of the studio's classic pictures. "She really was Hammer's number one leading lady and the technicolor queen of Hammer," Bowington said. "On screen she could be quietly evil. She goes from statuesque beauty to just animalistic wildness."
Shelley's agent also mentioned her special relationship with Christopher Lee and Peter Cushing. Speaking to the Express in 2009, she said that she was "honored" to have shared the screen with them. "They were so wonderful to work with, both so generous as actors with a wonderful atmosphere on the set and a wonderful sense of humor." She worked mainly in TV during the golden years of her career, including a stint on Doctor Who.
John Reilly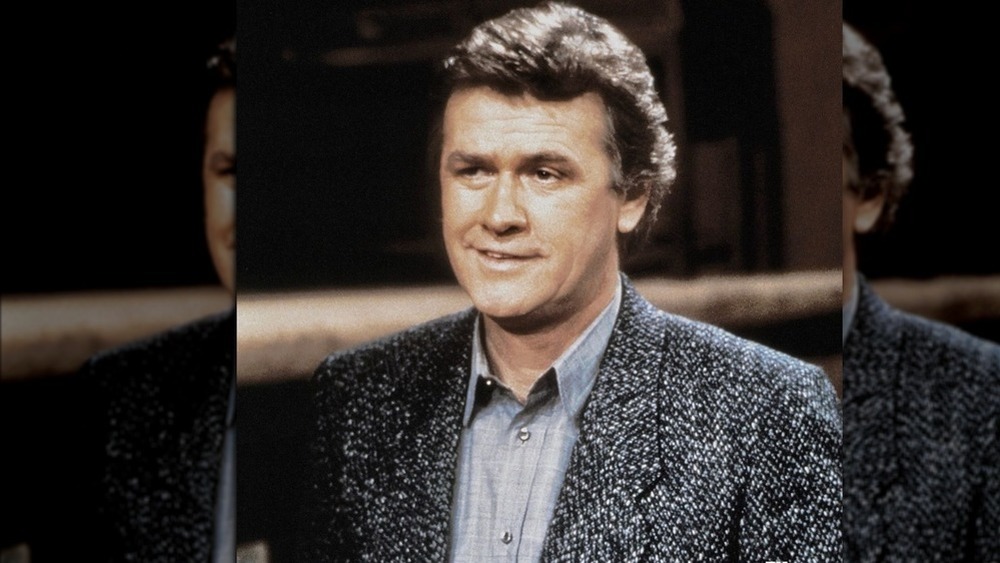 Beloved soap star John Reilly, best known for his 11-year run on ABC's General Hospital, died in January 2021. The actor's death was confirmed by one of his daughters, who called him "the brightest light in the world" in a tribute Instagram post. "Imagine the best person in the world," Caitlin Reilly said. "Now imagine that person being your dad. I'm so grateful he was mine. I'm so grateful I got to love him. I'm so grateful I made it in time to hold him and say goodbye." He was 86.
Reilly made his onscreen debut in the Midwest-set soap opera As the World Turns in the mid-'70s and would go on to become a regular face on American daytime television. He scored recurring roles on shows like The Bionic Woman and How the West Was Won, and would dabble in the superhero genre long before it dominated the Hollywood landscape. Reilly popped up in an episode of the Lynda Carter-led Wonder Woman series in the late 1970s, and he would appear in Lou Ferrigno's The Incredible Hulk in the early '80s. He got to play a hero himself in the '90s, when he provided the voice of Hawkeye in the Iron Man animated series.
'90s kids will most likely remember Reilly as Kelly Taylor's terrible dad on Beverly Hills, 90210. Other notable credits include Sunset Beach, Passions, and The Bay. The actor is "survived by his wife, Liz, five daughters and two grandchildren," Deadline reports.
Tanya Roberts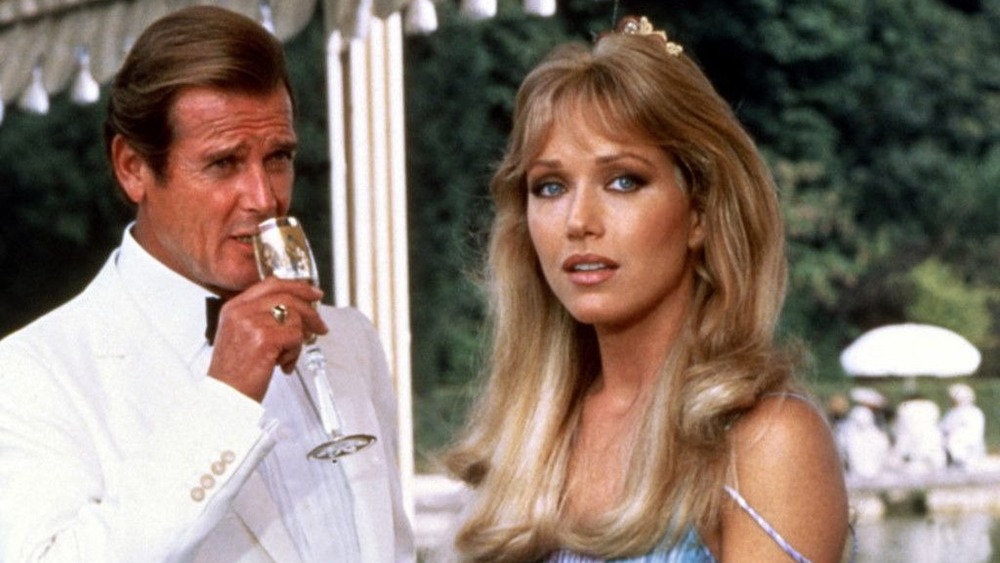 We lost Bond girls Honor Blackman (Goldfinger) and Diana Rigg (On Her Majesty's Secret Service) in 2020, and in the first month of 2021, Tanya Roberts was added to that list. She was best known for playing geologist Stacey Sutton opposite a much older Roger Moore in 1985's A View to a Kill, the 14th installment in the British spy franchise. The actress died from a urinary tract infection that "got into her blood" and developed into sepsis, her longtime partner, Lance O'Brien, told Fox News. She was 65.
The New York native started out as a model but made the transition to acting a decade before her James Bond appearance, landing a part in the horror flick Forced Entry (a.k.a. The Last Victim). Her first major role came in 1980, when she joined the cast of the then-struggling Charlie's Angels. She couldn't save the show, but the exposure was enough to launch a film career. She went on to appear in sword-and-sorcery flick The Beastmaster and action-fantasy Sheena, in which she starred as the titular Queen of the Jungle. She remained busy during the 1990s, when she made her first appearance on That '70s Show; Roberts became a fan favorite playing Midge Pinciotti, the hilarious mother of Donna Pinciotti (Laura Prepon).
In a bizarre twist, Roberts' death was announced prematurely. A misunderstanding between her partner and her agent led to the latter jumping the gun and informing news outlets that she had died 24 hours before she did.
Mira Furlan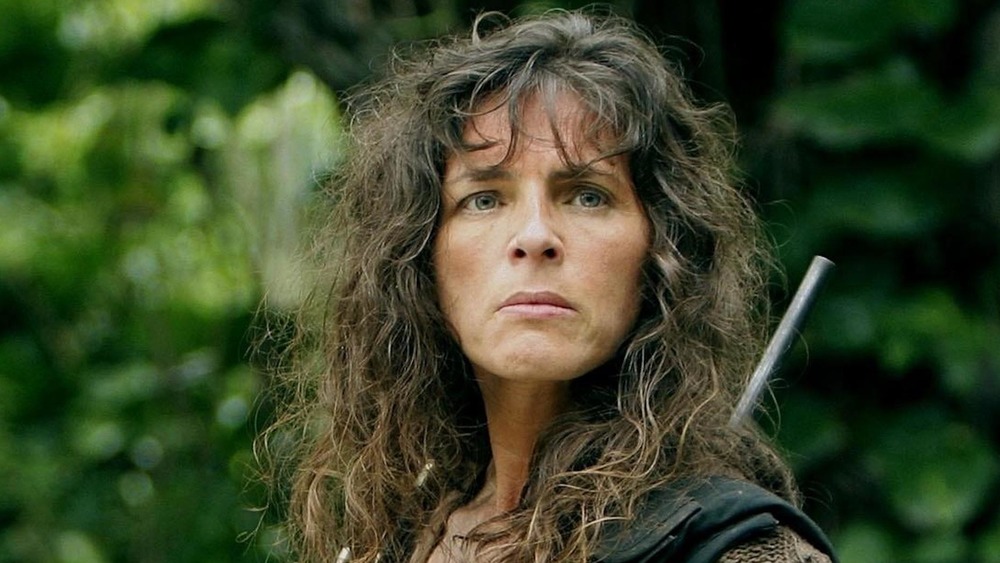 Croatian-American actress Mira Furlan, best known for her stints on Babylon 5 and Lost, died in January 2021. Her death was announced on her official Twitter account, alongside a message that she appeared to have written near the end. "I look at the stars. It's a clear night and the Milky Way seems so near," the quote read. "That's where I'll be going soon… In the meantime, let me close my eyes and sense the beauty around me. And take that breath under the dark sky full of stars. Breathe in. Breathe out. That's all." The cause of death was not revealed. She was 56.
Born in Zagreb, Furlan and her husband emigrated to America in the early '90s amid rising tensions in their home country, settling in New York City. "We slept on my friend's couch and I worked as a waitress and my husband as a mover," she told Lilith in 2016. "It was one of the harshest winters in New York and homeless people were dying in the street." Three years after the move, she landed what would become her most iconic role: Minbari Ambassador Delenn in Babylon 5. She briefly returned to Croatia before jetting off to Hawaii to play the part of Danielle Rousseau in Lost. She appeared as the French loner in 20 episodes ABC's hit show.
Other notable credits include NCIS, Law & Order: LA, the Amazon Prime Original Just Add Magic, and Spider-Man: The Animated Series, in which she voiced Silver Sable.
Gregory Sierra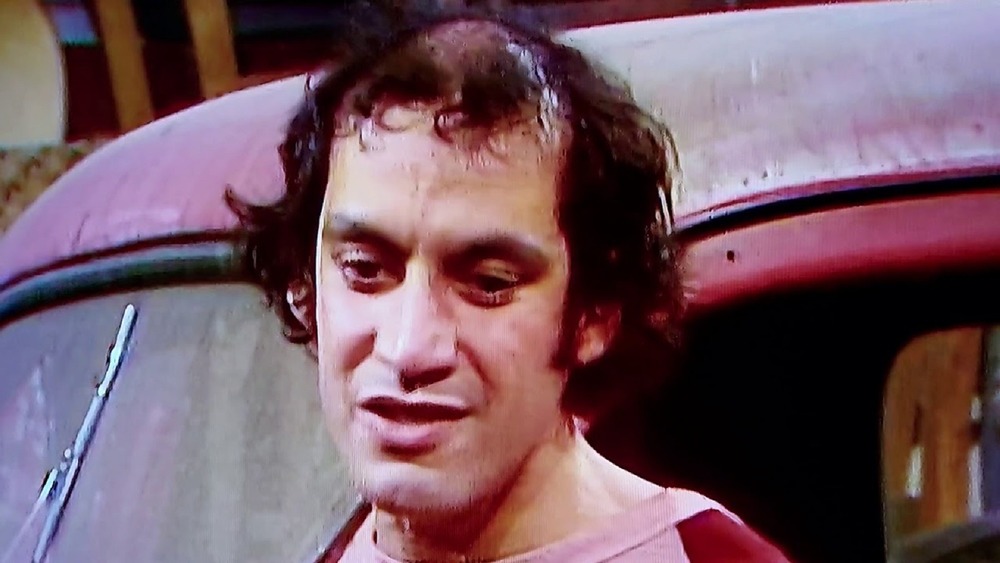 New York-born actor Gregory Sierra, who appeared in '70s sitcoms Sanford and Son and Barney Miller, died of cancer in January 2021. "He was doing the best he could and just couldn't do it anymore," his widow, Helene Tabor, told CNN. "He was quite wonderful, and my heart is broken into 400 million pieces." He was 83.
According to Deadline, Sierra began his career as a member of the National Shakespeare Company, appearing in a number of off-Broadway productions during the 1960s. He made his onscreen debut at the end of the decade, playing a character named Fletcher in a 1969 episode of the Robert Wagner spy series, It Takes a Thief. He would go on to became a mainstay of the American TV in the years that followed, popping up in numerous sitcoms and cop shows.
He will be best remembered for his turns as Fred Sanford's sidekick Julio in Sanford and Son and NYPD detective Chano in Barney Miller, but he also plied his trade on Mission: Impossible, The Waltons, Kung Fu, Colombo, Hill Street Blues, The X Files, and Star Trek: Deep Space Nine, to name but a few. Edward James Olmos, who worked with Sierra in a handful of Miami Vice episodes, called him "a friend, a mentor [and] a force of nature that I was so grateful to have known and worked with," in a tribute tweet.
Notable film credits include The Towering Inferno, Beneath the Planet of the Apes and John Carpenter's Vampires.
Cloris Leachman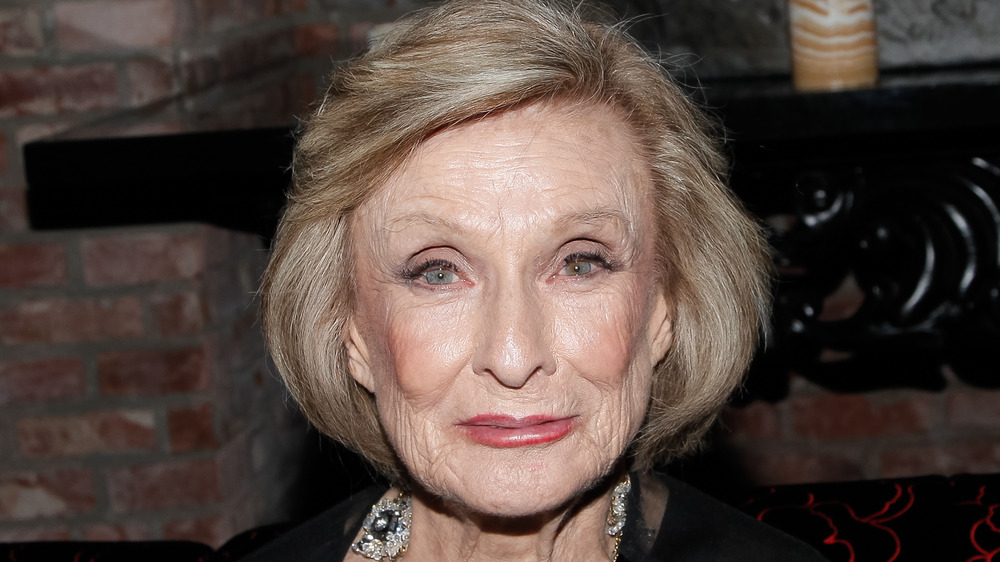 Award winning actress Cloris Leachman, best known (among many memorable roles) for playing Phyllis Lindstrom on The Mary Tyler Moore Show and Frau Blücher in Mel Brooks' Young Frankenstein, died of natural causes in January 2021. She was "one of the most fearless actresses of our time," her rep and friend, Juliet Green, told Variety. "You never knew what Cloris was going to say or do and that unpredictable quality was part of her unparalleled magic." She was 94.
A native of Iowa, Leachman moved to neighboring Illinois to study theater at Northwestern University. She dropped out before she could graduate and took an unconventional route to Hollywood that included an appearance at the 1946 Miss America pageant. Her acting career began when she landed in New York and got in with the Actors Studio, but she wouldn't come to national attention until she debuted on The Mary Tyler Moore Show some 20 years later. She won two of her eight primetime Emmy Awards for playing the catty Phyllis Lindstrom, who would later get her own spin-off, Phyllis.
Leachman also had an Academy Award in her trophy cabinet. She was named best supporting actress for her performance in The Last Picture Show, beating out stiff competition from her co-star and favorite for the Oscar, Ellen Burstyn. She notched over 280 credits over the course of her remarkable career (she appeared in Diagnosis Murder, Two and a Half Men, Malcolm in the Middle, and American Gods to name a few) and was still working at the time of her death.
Cicely Tyson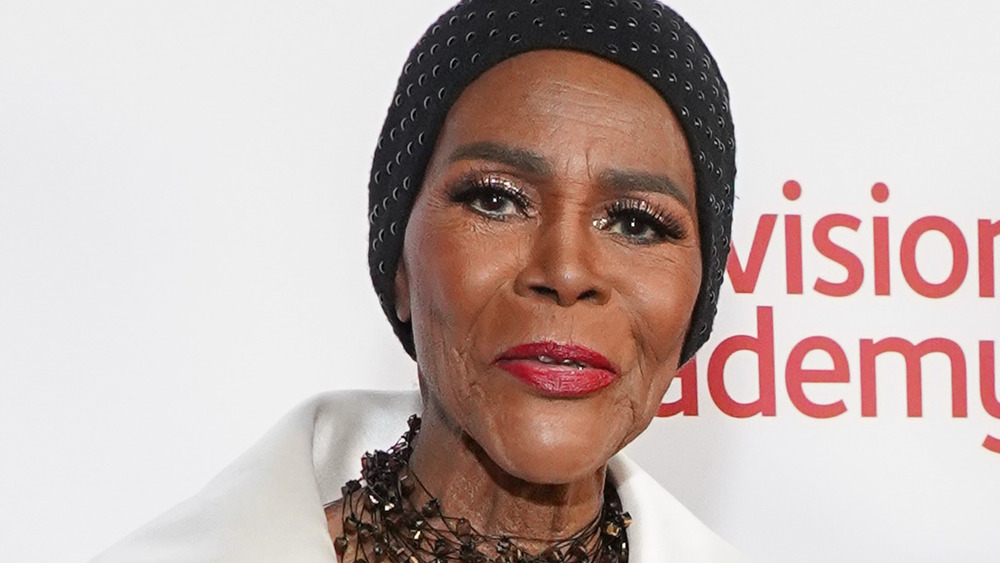 Hollywood trailblazer Cicely Tyson, who paved a path for Black actresses during a career that spanned more than six decades, died in January 2021, her manager confirmed to Variety. She was 96.
The East Harlem native worked as a model before breaking into acting, appearing in top publications like Vogue. She learned her craft at the Actors Studio and became a regular face on the New York theater scene, but she'll no doubt be best remembered for the work she did — and didn't do — on the screen. Tyson made her debut in short drama Carib Gold (1957) and moved into feature films proper when she appeared as a jazz club worker in the Harry Belafonte picture Odds Against Tomorrow (1959), but she largely avoided movies in the decade that followed, making a conscious effort to turn down roles that demeaned Black women. She returned to the big screen with a bang in 1972's Sounder, earning a Best Actress nomination for her turn as Depression era sharecropper Rebecca Morgan.
Tyson was awarded an honorary Oscar in 2019, by which point she was widely recognized as one of the industry's pioneers. She plied her trade on important TV shows like Roots, King, and A Woman Called Moses, and would later appear on House of Cards and How to Get Away with Murder, her final role. Other notable film credits include Diary of a Mad Black Woman and The Help. Viola Davis, Shonda Rhimes, and Zendaya were among the many who paid tribute.
Dustin Diamond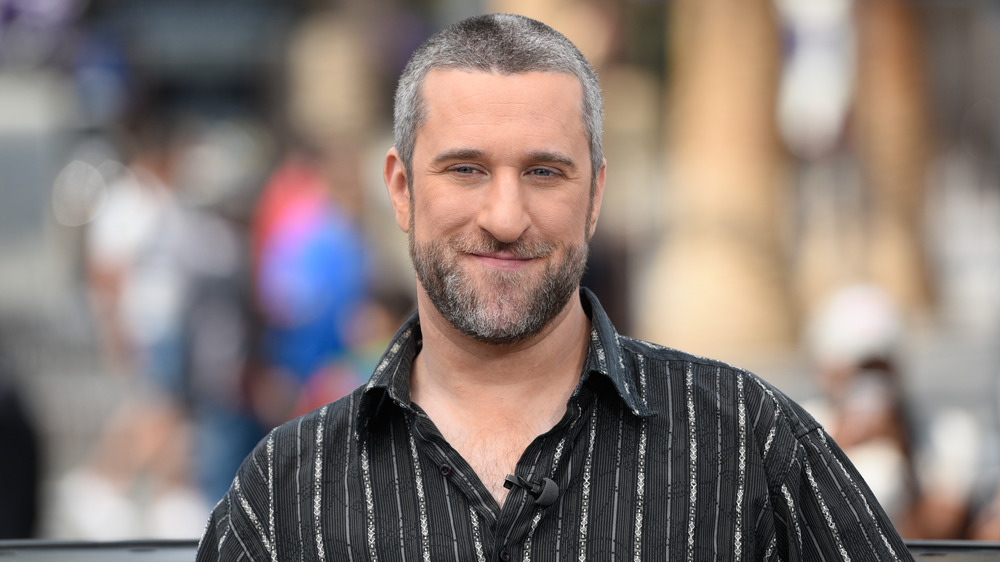 Actor Dustin Diamond, who played iconic '90s geek Samuel "Screech" Powers on the sitcom Saved by the Bell, died of cancer in February 2021, just three weeks after it was revealed that he'd been diagnosed with stage 4 small cell carcinoma. "In that time, it managed to spread rapidly throughout his system; the only mercy it exhibited was its sharp and swift execution," his agent said (per Variety). "Dustin did not suffer." He was 44.
A naturally funny child, Diamond landed the role of Screech with next to no onscreen experience. He debuted as the loveable loser in 1988 on the Disney Channel's Good Morning, Miss Bliss (which would be picked up and revamped into Saved by the Bell by NBC when it was canned after a single season). Saved by the Bell finished in 1992, but Diamond reprised the role of Screech on several occasions in the years that followed, most notably in Saved by the Bell: The College Years and Saved by the Bell: The New Class. The California native appeared in 130 episodes of The New Class from 1994 to 2000.
Diamond's career floundered after The New Class, and he faced troubles in his personal life, too. In 2015, he spent three months behind bars for stabbing a man during a barroom brawl. "We want the public to understand that he was not intentionally malevolent," Diamond's agent said. "He — much like the rest of those who act out and behave poorly — had undergone a great deal of turmoil and heartache."
Hal Holbrook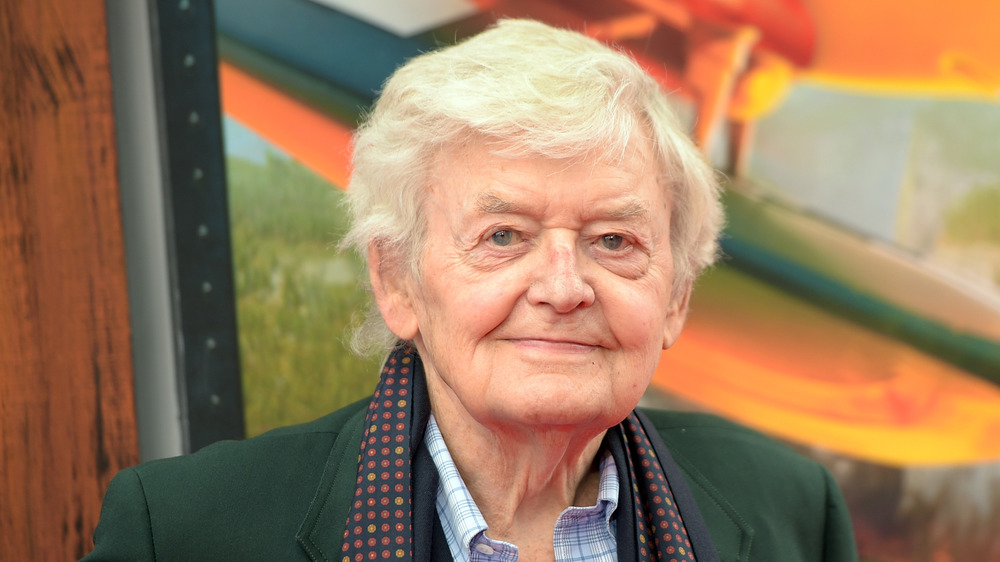 Award winning star of stage and screen Hal Holbrook, best known for his portrayal of Mark Twain in his enduring one-man show Mark Twain Tonight!, died at his California home in February 2021, his agent told The New York Times. He was 95.
He studied drama at Denison University after graduating from high school, but World War II forced him to put his career dreams on hold. His first on-stage performances took place when he was stationed in Newfoundland with the U.S. Army; he joined a theater group and appeared in a number of local productions. He began working on what would eventually become Mark Twain Tonight! in 1952, and four years later he shot to prominence after Ed Sullivan invited him onto his variety show. Remarkably, Holbrook would go on to perform as Twain over 2,000 times, including two stints on Broadway. The first run scored him a Tony Award, and he was nominated for an Emmy when Mark Twain Tonight! transferred to TV.
Holbrook was also well known for his roles on the big screen. His work has been influencing filmmakers for generations, Edgar Wright included. "Loved his performances in The Fog, All The President's Men, Magnum Force, Creepshow, Capricorn One, The Star Chamber, Wild in the Streets and Into the Wild," Wright said in a tribute tweet. Holbrook received an Oscar nomination for his supporting turn in Into the Wild. Notable TV credits include The West Wing, The Sopranos, and Sons of Anarchy.
Christopher Plummer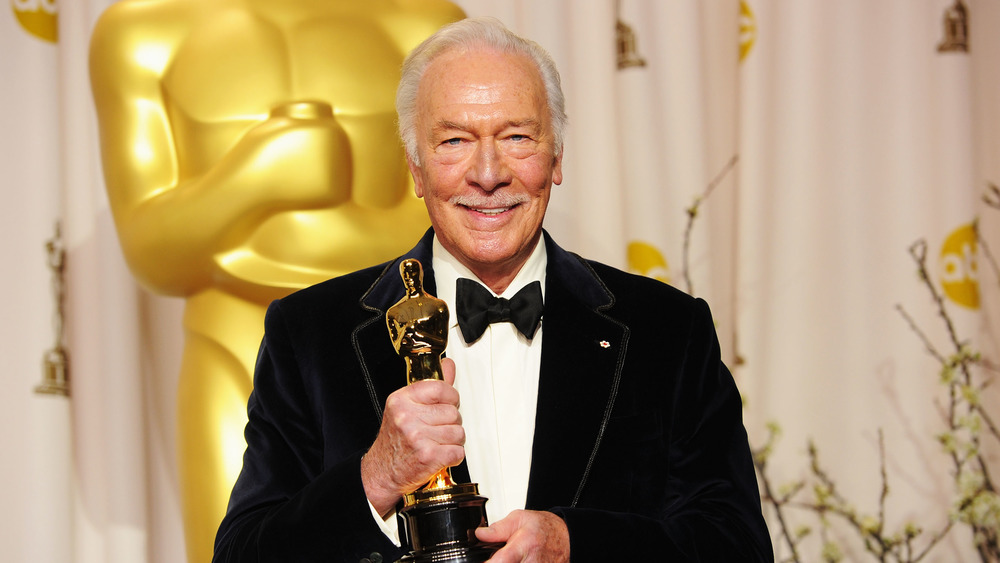 Star of the stage and screen Christopher Plummer, known for a prolific career that included playing Captain von Trapp in the iconic Best Picture winner The Sound of Music and later becoming the oldest ever Oscar recipient, died in February 2021. He was 91.
The Toronto native made his Broadway bow in 1954's The Starcross Story and debuted on the big screen four years later, starring alongside Henry Fonda and Susan Strasberg in Sidney Lumet's Stage Struck. The actor disliked many of the films he appeared in during the 1960s, including the one he would come to be best known for (he famously called Robert Wise's musical "The Sound of Mucus"). He was reportedly drinking heavily at the time, but he managed to turn his personal and professional life around with the help of actress Elaine Taylor, his third wife.
In the 1970s, Plummer bagged a Tony Award for his work on the musical Cyrano and then a Primetime Emmy for The Moneychangers, NBC's adaptation of Arthur Hailey's political thriller. He was named Best Supporting Actor for his turn as a gay man who comes out late in life in 2010's Beginners, making him the oldest Academy Award winner at the age of 82. He was nominated in the same category for 2017's All the Money in the World, a feat made all the more remarkable by the fact that he stepped in to replace Kevin Spacey in the role of J. Paul Getty just six weeks before the film was due to be released.
Trisha Noble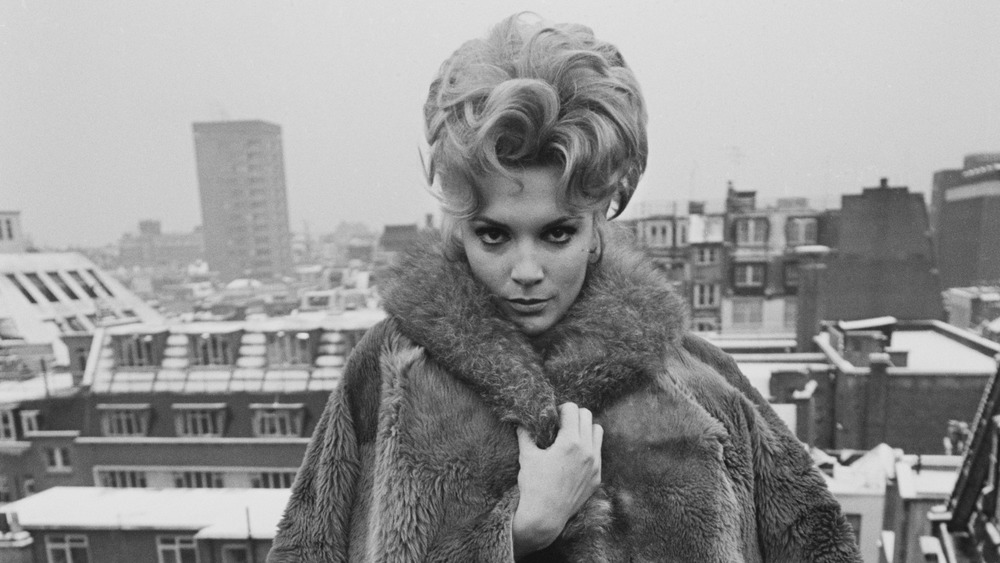 Actress and singer Trisha Noble, who played the mother of Natalie Portman's Padmé Amidala in the Star Wars universe, died in January 2021. The Australian died "after an 18-month battle with mesothelioma, a tumour caused by inhaled asbestos fibers," the Daily Mail reported. She was 76.
Born Patsy Ann Noble in Marrickville, Sydney, she got her start on the Aussie variety show Bandstand, which featured regular performances from the likes of the Bee Gees and Grease star Olivia Newton-John. Noble went on to become a famous performer in her own right in Australia, but her career wouldn't take off internationally until she moved to Britain, where she secured a record deal with Columbia Records. Once settled in the U.K., she turned her attention to acting, most notably appearing in the raunchy comedy classic Carry On Camping.
By the time Carry On Camping was released, Noble had relocated once again. She adopted the stage name Trisha upon her arrival in the States, and she set about making her mark in a new country all over again. Over the next few decades she popped up on the likes of Columbo, How the West Was Won, Fantasy Island, The Rockford Files, Mrs. Columbo, Buck Rogers in the 25th Century, T.J. Hooker, and the LA cop show Strike Force, in which she co-starred as Sergeant Rosie Johnson. She's perhaps best known for playing Jobal Naberrie in 2005's Star Wars: Episode III – Revenge of the Sith, featuring prominently in Padmé's funeral scene.
Christopher Pennock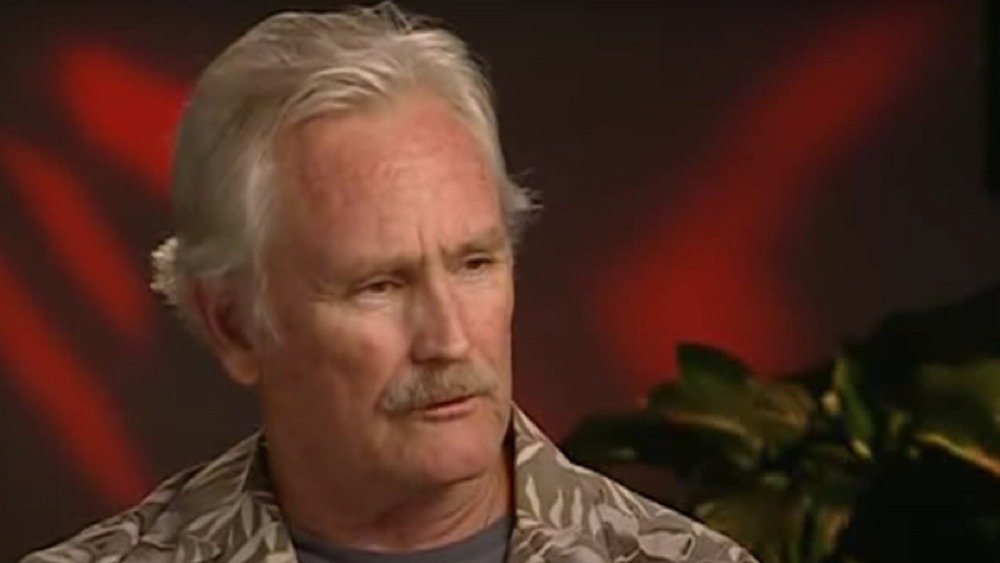 Actor and lifelong Buddhist Christopher Pennock, who appeared in 126 episodes of the Gothic soap opera Dark Shadows and later recurred on General Hospital, died in February 2021. He had been given a melanoma diagnosis the previous year, Deadline confirmed. His death came on "the first day of the Tibetan Buddhist New Year," his wife, Lynn Dunn Pennock, said in a statement (via ComicBook.com). "Chris has transitioned into the pure land of Dewachen with complete enlightenment leaving only a rainbow body behind." He was 76.
Pennock studied at the American Academy of Dramatic Arts in New York and would go on to finetune his craft with The Actors Studio before making his bow on Broadway. He began with understudy work, but he quickly leveled up and started landing roles in productions like 1969's Patriot for Me, which is where Dan Curtis first laid eyes on him. The Dark Shadows creator cast Pennock as Leviathan, the first of many characters he would portray — he's perhaps best known for the twin roles of Cyrus Longworth and John Yaeger, the in-universe versions of Dr. Jekyll and Mr. Hyde.
Pennock became a regular at Dark Shadows fan conventions in the decades that followed, but he was also known for various other TV shows. He played Assistant District Attorney Mitch Williams in General Hospital and would also pop up in the likes of The Love Boat, Strike Force, Cagney & Lacey, Melrose Place, The A-Team, Dynasty, The Young and the Restless, and Baywatch.
Martha Stewart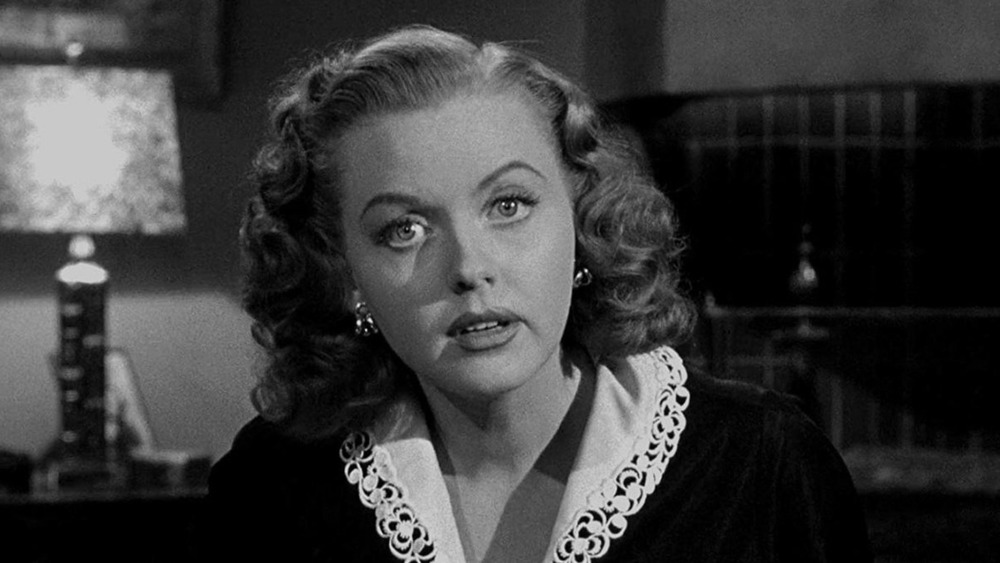 Star of the stage and screen Martha Stewart, who appeared alongside Joan Crawford and Henry Fonda in love triangle drama Daisy Kenyon and later shared the screen with Humphrey Bogart in film noir classic In a Lonely Place, died in February 2021. "The original Martha Stewart left us yesterday," her daughter, Colleen Shelley, tweeted on February 18. "She had a new part to play in a movie with all her heavenly friends." She was 98.
The Kentucky native grew up in New York, where she began a career as a singer. She became a regular on NBC's various radio shows, but it was a performance at Manhattan's Stork Club that first got her noticed, according to The Hollywood Reporter. There was a studio talent scout in that night, and before she knew it, Fox had cast her in the musical comedy Doll Face, later renamed Come Back to Me (1945). She became a star of the silver screen in the years that followed, appearing in a string of films from the mid 1940s to early-50s. Notable credits from that period include 1947's I Wonder Who's Kissing Her Now, a musical biopic about songwriter Joe Howard, and 1948's Are You with It?, based on the Broadway musical of the same name.
Her final film of that period was 1952 comedy drama Marshmallow Moon, another musical. She went quiet for over a decade after that, reappearing out of nowhere for a handful of TV appearances in the mid-'60s before vanishing again.