Easy Meals
Having to stay home during this pandemic has left most of us less-than-thrilled about having to make dinner every single night. Try these minimal-effort, go-to meals anyone can master. Just be sure to make extras, as your family members are likely to be grabbing seconds of these tried and true favorites.
Oven Foil Packets
The best thing about oven foil packets is you can load them with vegetables, change out the seasoning, and have each person's favorite meal in a half hour. This meal earns bonus points because it helps clean out the vegetable drawer. For those looking to add more salmon in their diet, try this easy and delicious salmon and asparagus recipe.
The media could not be loaded, either because the server or network failed or because the format is not supported.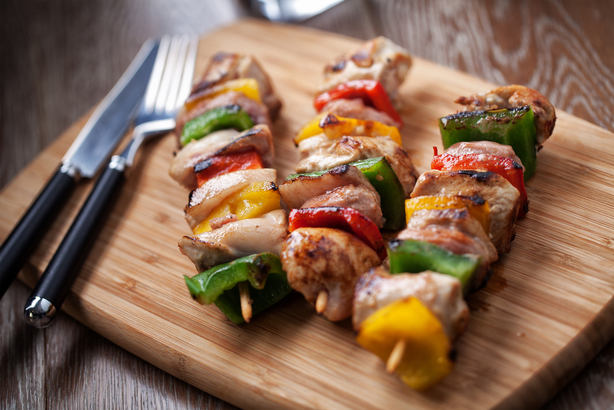 Kabobs
Look for pre-cubed steak and chicken at your grocery store to make kabobs extra easy. If you plan ahead, let your meats marinate overnight, then heat up the grill and cook a side of rice the day you plan to eat this easy dinner solution. Best of all, there are so many variations to this meal like balsamic chicken, teriyaki chicken with pineapple, steak and mushrooms, or shrimp with vegetables.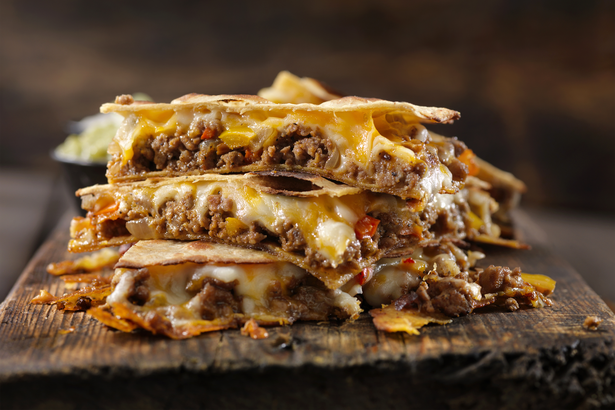 Brinner
Yep, it's breakfast for dinner. Something about having breakfast foods at a time other than breakfast makes them that much more exciting. Whether you go for an elaborate-looking breakfast casserole with hashbrowns, eggs and bacon or sausage, or you just mix together some pancakes, this is an easy way to make dinner-time fun while not having to prep much in advance.
Ham, Egg and Cheese Crescent Roll Up
You'll need deli sliced ham, a few cheese slices of your preference, scrambled eggs, and a package of crescent rolls to make this delicious meal. Lay out the crescent rolls but keep them all intact, then place the ham, cheese and eggs in the center and fold the dough over. To make this even easier if you're super exhausted, bypass the eggs for meat and cheese roll ups. Isn't it wonderful to let the oven do all the work for you?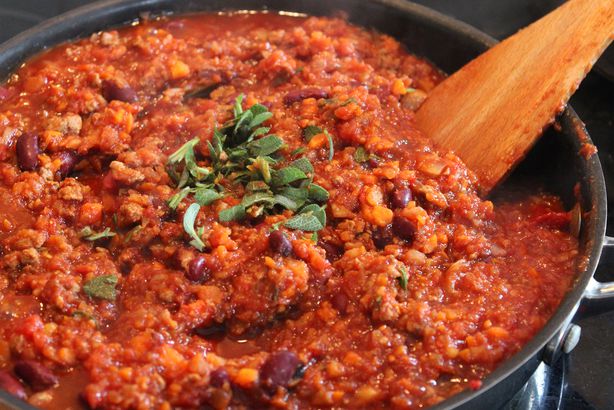 Homemade Pizza
This is a fun dish to make with kids since they can choose their favorite toppings and make their portion. Just buy the pre-made, refrigerated crust from the store, cook as directed, pour some pizza sauce on it, sprinkle with cheese, and add toppings depending on your family's preference. Voila, you get your kids excited to help with dinner — with an easy cleanup.
Pasta Salad
This meal is for those nights when you're really struggling. Cook your favorite pasta noodles or whatever you have on hand, cut up tomatoes, and mix everything with pesto. Add in pepperoni and your favorite cheese for a little more flavor. Another bonus is that you can make this meal at any point during the day, chill it in the fridge, and it's ready whenever you are.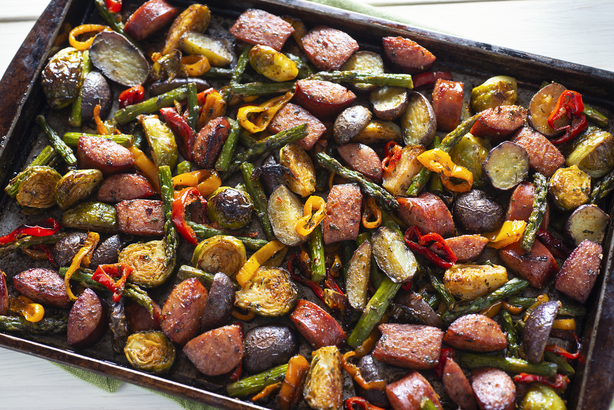 Roasted Vegetables
This meal is certainly a dealer's choice, as you can use what you have leftover in your fridge or plan out the meal in advance. Cut up the veggies, toss a little olive oil on them, sprinkle on salt and pepper, place in the oven, and you're done. It's so simple, so easy, and relatively healthy too. My favorite blend is sweet potato, carrots, zucchini, yellow squash, and bell peppers. I also like to slice up some kielbasa to throw in there.
Pasta Aglio e Olio, also referred to as Scarlett's pasta, is the pasta dish Jon Favreau makes at the beginning of the movie "Chef" for Scarlett Johansson's character. With just a few simple ingredients — pasta, sliced garlic, olive oil, parmesan cheese, red pepper flakes, lemon, and parsley — this dish is full of flavor and can be ready in no time.
A classic home favorite, steak and potatoes can be done in so many ways. Get store-bought mashed potatoes to make it easier for yourself, or just wrap up a couple of potatoes in tin foil to toss in the oven for a classic baked spud. Prep your favorite cut of steak and cook it to perfection on the grill to get a hearty meal at a fraction of the cost of your local restaurant.