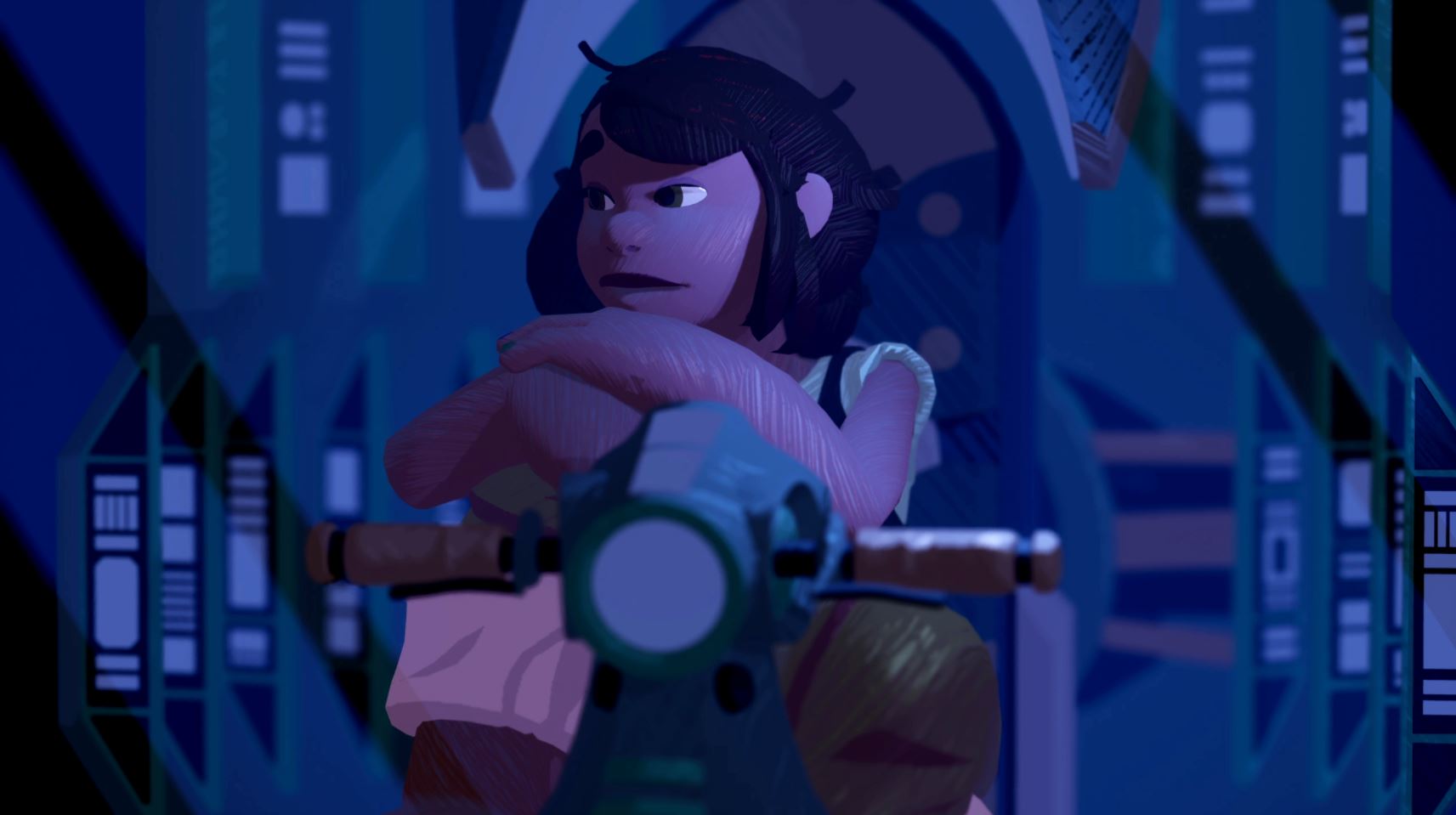 Flight School Studio has just announced Stonefly, their next game after the amazing Creature In The Well, which will release for PS5 and PS4.
We got the chance to take a look at the game ahead of time and it looks mighty impressive. Creature In The Well was a fantastic title and Stonefly looks to be a great second outing for the studio.
As Anika Stonefly, you are a naive inventor on a quest to recover a lost family heirloom. On Anika's journey, you will glide through forests and treetops to harvest minerals, craft mech parts for your mechanical rig and confront hungry bugs. All of this will happen as you forge relationships with characters and unravel Annika's coming of age story.
At the end of the day, you are then able to rest in your tent to reflect and progress the story. Levels are designed in a free-form manner, with no direct paths. Instead, you will organically explore the treetops, encountering bugs with their own abilities and weaknesses. As a top-down action game, you will harvest minerals by defeating these bugs, knocking them off treetops.
Cosmetic items can be unlocked as you progress and you can always summon dragonflies to show you where to go. The game is set to release this Summer, but we can't wait to get a deeper look again and play it for ourselves. Flight School Studio are one of the most exciting indie studios today and Stonefly is definitely a game you should pay attention to.
Related Content – Sony PS5 Complete Guide – A Total Resource On PlayStation 5
Ethan Stearns, from publisher MWM Interactive, offered a statement in a press release:
"Flight School Studio creates games that captivate players, which is evident by how much people loved Creature in the Well for its satisfying gameplay and unique approach to the hack-and-slash and dungeon crawler genres. We're excited to work with them again and bring Stonefly to players across the globe. The game offers players an entertaining adventure set in a stunning world that Flight School Studio meticulously crafted, and speaks to the team's ability to elevate games and storytelling through their incredible artistry."
You can watch the trailer and gameplay demo for Stonefly below:
Stonefly releases for PS5 and PS4 in Summer 2021.