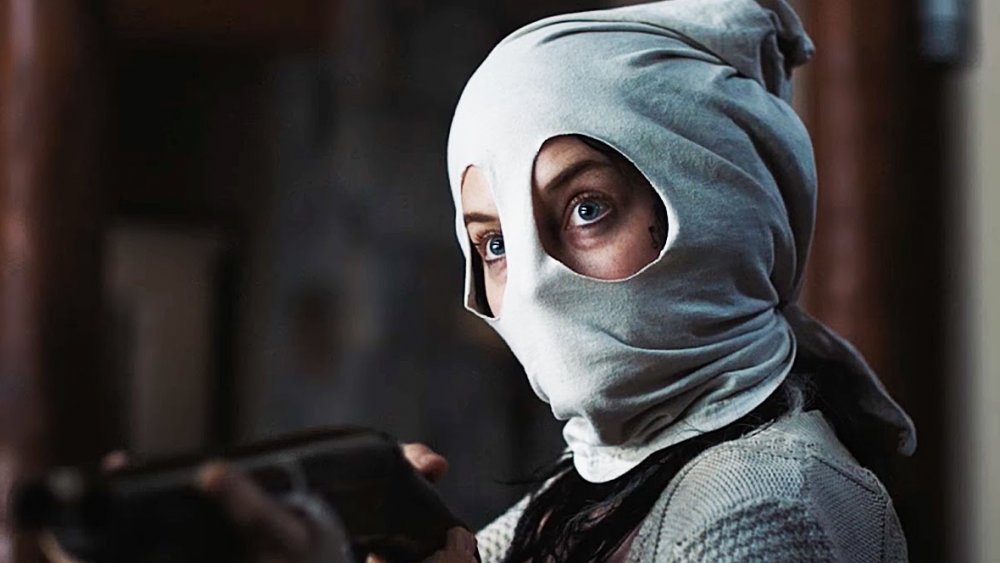 If you're like us, you sometimes fire up Netflix and then spend the next 30 minutes scrolling through movies trying to find something that catches your eye. We know it can be tough; there are so many choices, narrowing it down to the exact movie or show you're in the mood for can be downright impossible. Do you go for a movie you've never heard of but is popular among Netflix users, or do you rewatch Mad Men for the seventh time?
Sometimes, the greatest thrill is discovering something that's been flying under your radar. If you're chasing that feeling, you've come to the right place. There's so much to discover on Netflix, ranging from the sublime to the ridiculous and back again. Let's take a look at Underrated Netflix gems to add to your must-watch list.
Dolemite is My Name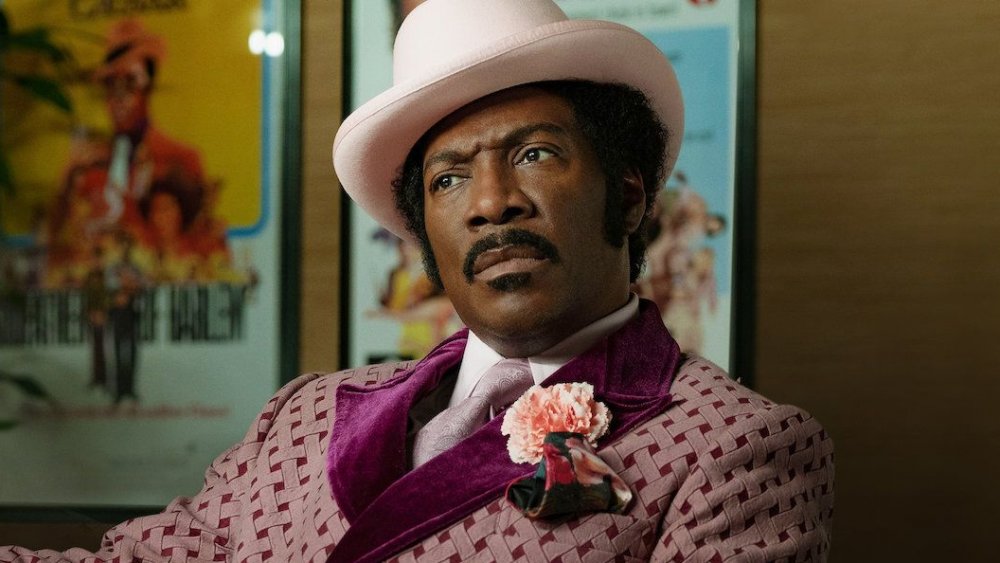 You might be wondering what Dolemite is My Name is doing on a list of "underrated" movies when the film was a favorite among critics and was nominated for a few awards, although it was most noticeably snubbed by the Academy, not receiving any Oscar nominations. The film is on this list precisely because of the snubs it received. It's a shame the movie didn't get more recognition, because Dolemite is My Name is terrific.
It tells the story of Rudy Ray Moore, comedian and Blaxploitation actor known for his Dolemite movies. The movie covers Moore's life during the period right before he became a star through to when his first film opens in Los Angeles. Eddie Murphy, in a comeback of sorts, does an outstanding job as Moore. According to screenwriters Scott Alexander and Larry Karaszewski (Ed Wood, Man on the Moon), Murphy was their only choice, and they wrote the script with him in mind. The three had met way back in 2003 and bonded over their love of Moore.
Not only is Murphy great as Moore but his co-stars are amazing, too. Wesley Snipes is wonderful playing the director of Dolemite, D'Urville Martin, and Da'Vine Joy Randolph is tremendous as Lady Reed, Moore's long-time friend and confidant. The costumes, by Oscar-winning designer Ruth E. Carter (Black Panther) are also a stand out in this well-made comedy.
I Don't Feel at Home in this World Anymore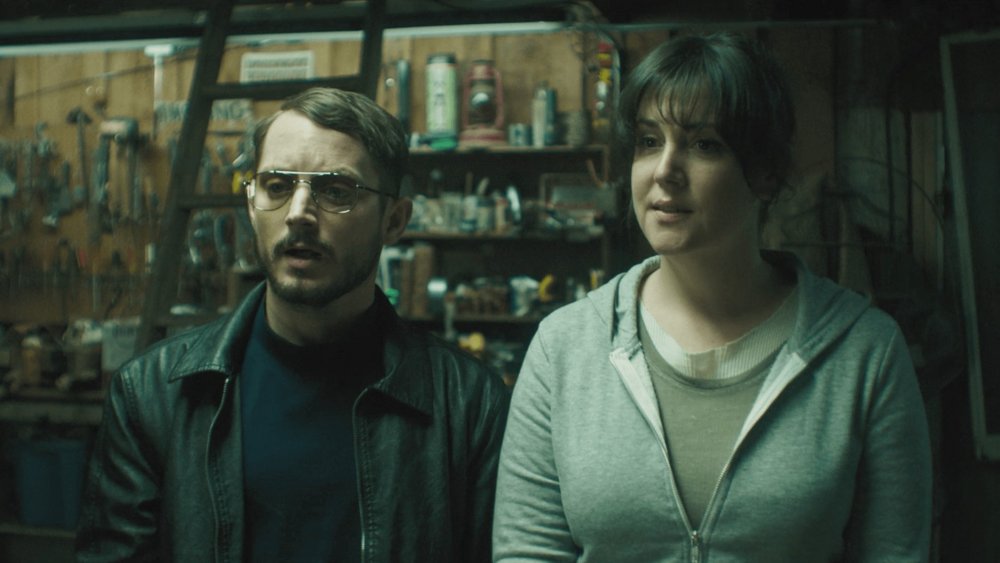 I Don't Feel at Home in This World Anymore is another original film from Netflix that deserves a place on your must-watch list. Actor Macon Blair (Green Room, Blue Ruin) wrote and directed this comedy thriller starring Melanie Lynskey and Elijah Wood. The movie is about a woman, recently robbed of a laptop, who joins her slightly weird neighbor in trying to track it down when the police won't do anything about it. The two are soon in over their heads, and mayhem — as well as a fair amount of disturbing humor — ensues.
Blair's double duty as writer/director works well here, as he's crafted a tight little movie that feels like a throwback to the sort of low-budget, quirky independent features so rarely get attention these days. Lynskey performance as Ruth is pretty terrific, bringing life to an "everywoman" who finally has had enough. Wood has, in the past few years, excelled at playing the weirdo, and his role as Tony here is no exception.
The Last Kingdom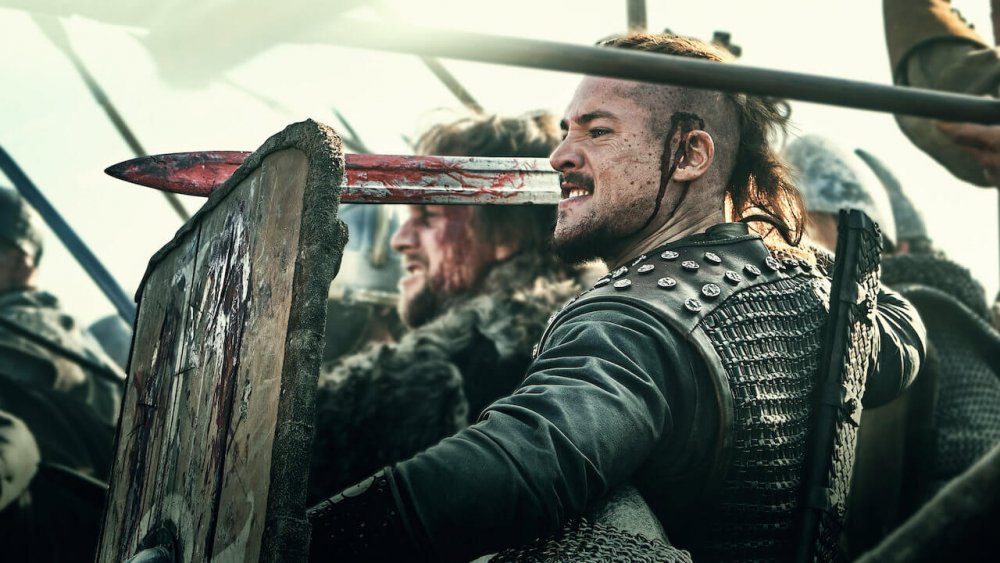 Based on Bernard Cornwell's The Saxon Stories, the Netflix series The Last Kingdom is a historical drama about King Alfred the Great of what would become the mighty England. The show blends actual events from the 9th century with fiction in order to tell the story of bringing kingdoms together in order to form a united England. At the start, the land has been captured by the invading Vikings, with only King Alfred and his Kingdom of Wessex standing in the way to total domination.
The Last Kingdom tells the story of Uhtred of Bebbanburg (Alexander Dreymon), a noble Saxon who gets kidnapped as a slave and then raised by the Danes. Uhtred is conflicted — to whom does he pledge his allegiance? He will be forced to choose between the people that raised him and the land of his birth. The Last Kingdom has everything you'd want in a historical drama covering this time period — brutal fighting, great characters, intriguing story, loads of death, and gorgeous cinematography. The cast is packed with great actors like Ian Hart, the late Rutger Hauer, Matthew Macfadyen, and Jason Flemyng. If you're in the market for a show full of English accents and good-old fashioned swordplay, The Last Kingdom is for you.
Agents of S.H.I.E.L.D.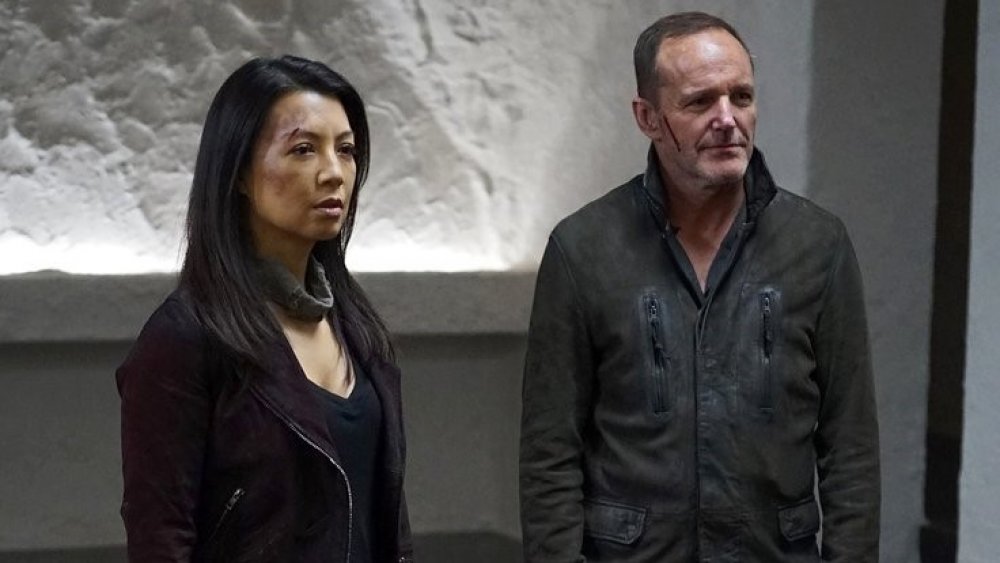 You might be thinking, "Wait a minute! Why is there a Marvel property on this list? Aren't they all super popular?" Marvel movies are, indeed, some of the most watched on the planet. In the case of Agents of S.H.I.E.L.D., however, a lot of audiences are missing out. Having recently concluded with its seventh season, now would be a perfect time to give the show another look.
Agents of S.H.I.E.L.D. (Strategic Homeland Intervention, Enforcement, and Logistics Division) follows the exploits of agents within the organization, including Agent Phil Coulson (Clark Gregg). Over the last six seasons, the team has tangled with enemies like Hydra, Inhumans, and the Kree. The agents have traveled to other planets and have even gone back in time. The show does recognize the continuity of the MCU, although some fans may wish for more overlap with the films. Still, that shouldn't stop you from adding this one to your Netflix queue. The stories and characters in the show are surprisingly rich, and it's worth investing some time to catch up with them.
I Am Not Okay with This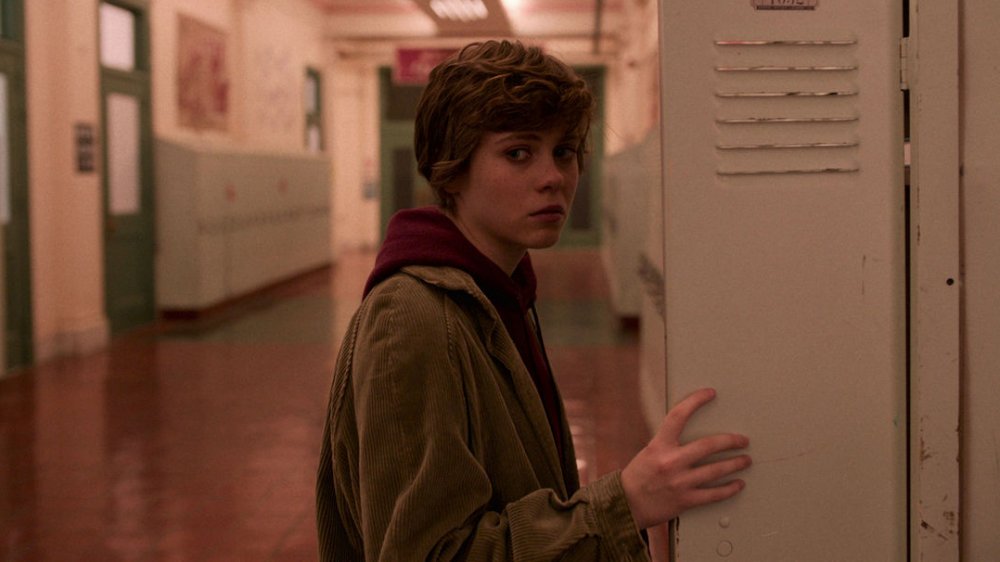 Based on the comic book of the same name by Charles Forsman, I Am Not Okay with This is the story of a 17-year-old girl who is trying to deal with high school, the death of her dad, and her newly discovered superpowers. Sydney (Sophia Lillis) realizes that when she has an emotional outburst, as teenagers are wont to do, she is able to move objects. In the beginning, she doesn't believe she is the cause of strange incidents like food flying off grocery shelves or walls suddenly cracking. Eventually, she realizes she has powers and tries to control them — with mixed results. In addition to finding out she is telekinetic, she is also trying to manage the feelings she has for both of her friends, Dina (Sofia Bryant) and Stan (Wyatt Oleff).
Lillis is terrific in her role as Sydney. Since her appearance in 2017's IT, the young actress has proven herself in projects like Gretel and Hansel and Uncle Frank, and I Am Not Okay with This is yet another step in her rise to stardom. This seven-episode Netflix original series is sure to be easily relatable to anyone who went through an awkward teenage past.
Good Time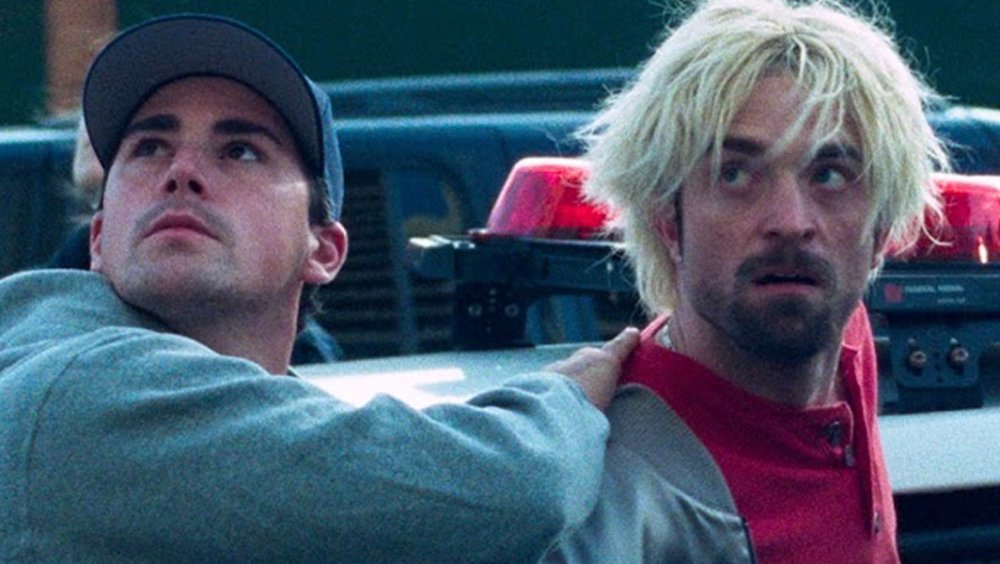 Filmmakers Josh and Benny Safdie specialize in dizzyingly fast-paced and complicated crime sagas set on the fringes of New York starring actors one wouldn't suspect. Just before the duo made the acclaimed Uncut Gems with Adam Sandler, they concocted Good Time, an innovative and twisty heist film headlined by Robert Pattinson.
The Twilight star plays Connie, who forcibly takes his developmentally disabled brother, Nick (Benny Safdie) out of a therapy session because he needs help robbing a bank. The getaway goes awry, and police nab Nick. Connie, forever protective of Nick, then schemes to bust him out of police custody in a hospital, where he landed after being attacked by another prisoner. The caper also involves, at various turns, a valuable drug stash, an aging Long Island amusement park, the criminal underworld, and mistaken identity. Victor Stiff of Tilt Magazine calls Good Time "a nerve-wracking crime adventure loaded with thrills, sleazy characters, and a distinctly New York flavor."
Coffee and Kareem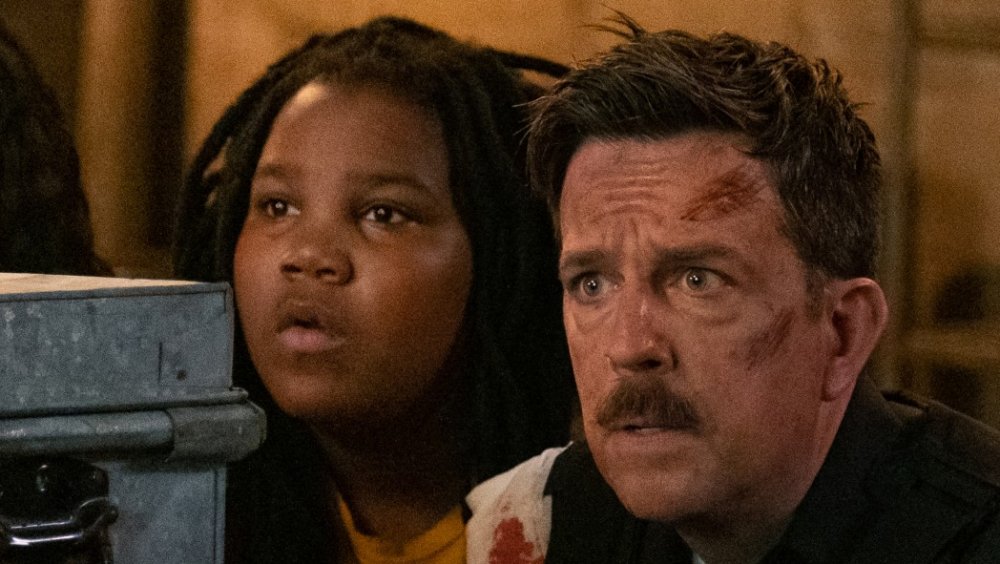 Coffee and Kareem is about a clashing, mismatched pair, and the film itself is a clashing, mismatched set of movie styles all ramming into each other to create an extremely entertaining end result that's full of action, comedy, and even heart. Ed Helms of The Office portrays incompetent Detroit police officer James Coffee, who begins dating single mother Vanessa (Taraji P. Henson), much to the consternation of her 12-year-old son, Kareem (Terrence Little Gardenhigh), a street-savvy kid as obsessed with violent rap music as he is with his mother.
To scare off the kind and doting Coffee, Kareem tries to hire a criminal to intimidate the cop, but winds up embroiling them both in a massive, extremely dangerous conspiracy involving drug lords and crooked police officers, requiring them to find common ground to keep safe the woman they both love. A little cliche? Perhaps, but "[director Michael] Dowse and his crew cover the entire movie in a slick gloss of grim and guts — a neat middle finger to ostensible expectations," said Barry Hertz of The Globe and Mail.
The Sleepover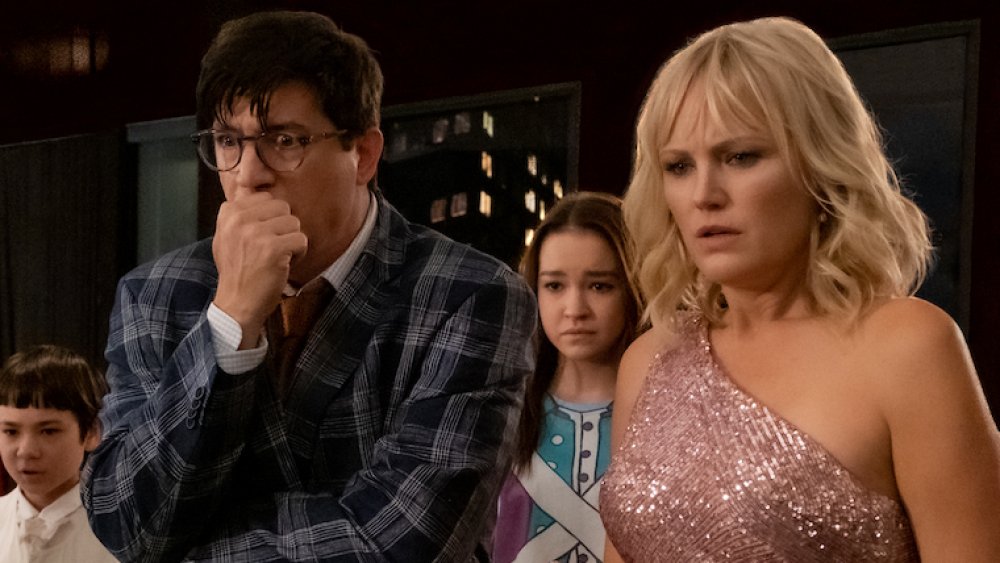 Not much sleep happens in The Sleepover — it's a heist movie and a kidnapping caper with a switcheroo in that it's the kids who need to save the grown-ups. It's one of those movies like Adventures in Babysitting or Hocus Pocus, where tweens get to stay up all night and go on a grand adventure. It would seem that goofy mother Margot (Malin Akerman) was once an intentional master thief, who quit that life, entered witness protection, and married her dweeby husband Ron (Ken Marino). The past comes back to haunt her when her old team recruits her — by way of kidnapping her and Ron — and forces her to help them steal a precious crown from a dignitary.
When Margot and Ron's kids come home to an empty house, they figure out their mother's secret life and potential whereabouts and set out to rescue her with the aid of criminal and spy gadgetry she left behind for just such an occasion. The Sleepover is an "outrageous, silly, family-centered film," according to Sarah's Backstage Pass, appropriate for the whole family, not just action aficionados.
Stardust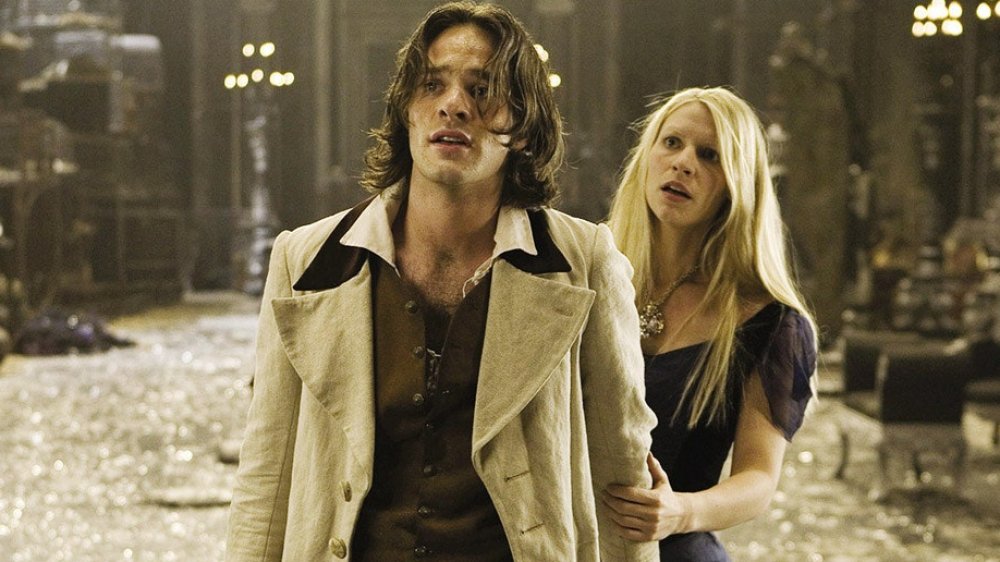 The movie Stardust is appropriately named for a magical substance, the stuff of fairy tales, because it feels like an age-old bedtime story. It's actually based on a rollicking adventure novel by Neil Gaiman that dates back only to the 1990s, fully realized in cinematic form by an all-star cast of charming actors. Tristan (Charlie Cox of Netflix's Daredevil) lives in the small, old British village of Wall, which juts up against the magical kingdom of Stormhold. One day he sees a star fall from the sky, and he aims to capture it (with the aid of a magical talisman from his mother) and present it as a gift to Victoria (Sienna Miller), the woman he loves, so as to secure her hand in marriage. Those plans change when he discovers that the star has transformed into an enchanting woman named Yvaine (Claire Danes).
Tristan, of course, falls in love with Yvaine, and also has to help her escape the trio of witches who wish to restore their youth by eating Yvaine's heart. As if that wasn't enough for an eye-popping, imaginative story with something for everyone, Stardust also involves the Caspartine, a flying pirate ship helmed by the gregarious Captain Shakespeare (Robert De Niro). "Stardust is a movie for people who like comedy, sword fights, unlikely friends, transformations, personal discovery and above all, love," according to Tor.com. In short, there's something for everyone.
Circle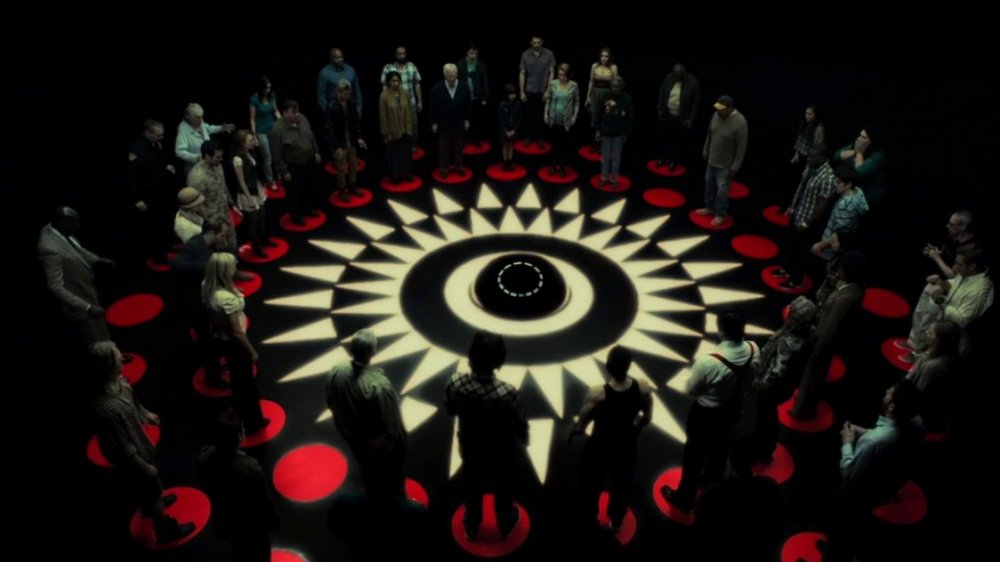 Television has been graced with many reality and game shows that pit a group of strangers against each other, requiring a vote to eliminate all but one last-standing champion. Alliances are formed, but it's ultimately every person for themselves on programs like Survivor, Big Brother, and The Weakest Link. The provocative and frightening 2015 film Circle takes the idea and ups the stakes considerably. 50 strangers, all facing execution, are placed in a darkened room (which looks a lot like the set of a futuristic game show) and made to choose among themselves which one of them shall get to walk out alive.
The sparse film's sparse 87 minutes fly by as various unnamed, desperate characters passionately argue and bargain on behalf of their own futures while time and chances run out. Of course, they also have to fear immediate eradication by the wicked forces holding them in the room if they so much as move. Circle "keeps suspense alive," says John DeFore of The Hollywood Reporter, "building to a final tableau that, silently, says nearly as much about human nature as does all the talk leading up to it."
Elizabeth Harvest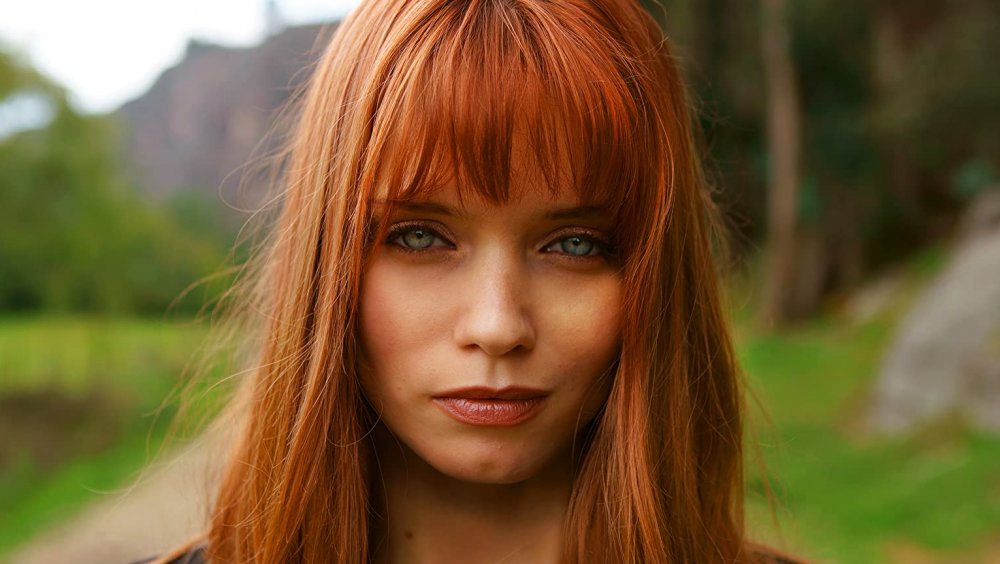 Only for a while is Elizabeth Harvest an examination of the life of a newlywed couple, Dr. Henry Kellenberg (Ciaran Hinds) and Elizabeth Kellenberg (Abbey Lee), as they delicately adjust to life as married people. Elizabeth moves into the wealthy and prominent Dr. Kellenberg's large, beautiful, well-appointed home filled with luxuries and creature comforts. In the spirit of their new partnership, Henry allows Elizabeth free reign of his house, and they shall live in wedded bliss so long as she doesn't go poking around one mysterious room in the basement.
Naturally, Elizabeth hits the forbidden zone, which is when Elizabeth Harvest gets really interesting, for in that room are many perfect clones of Elizabeth. She doesn't get to the bottom of why, exactly, her husband developed replicas of her, because he makes her pay for her betrayal, but there are plenty of clones left to explore the mystery. Elizabeth Harvest is a dark fairy tale that's truly concerned with "favorite science-fiction standbys," according to Tasha Robinson of The Verge: "identity, hubris, and humanity's darkest sides."
As Above, So Below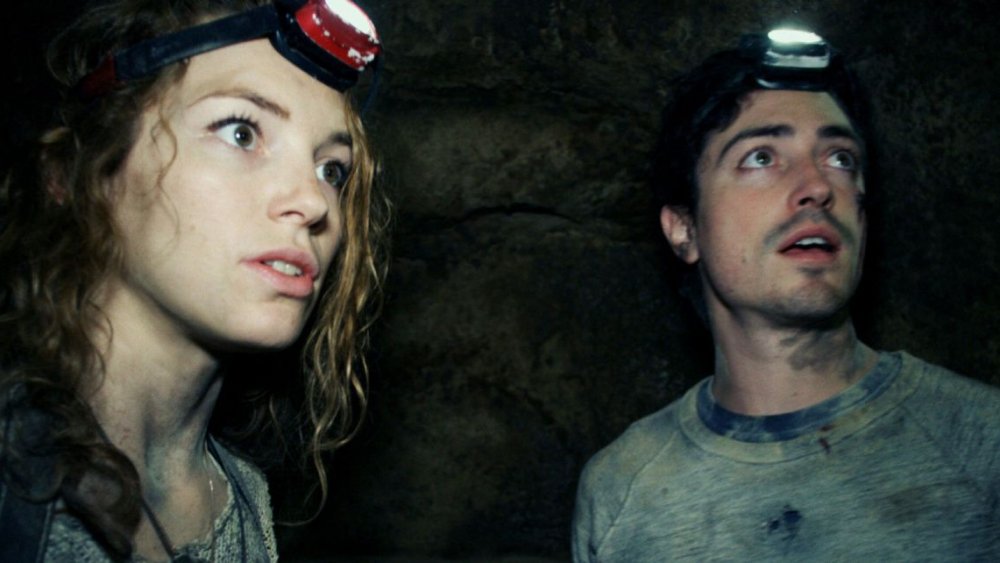 Some of the best horror movies generate their scares by pulling from real life. Possible terrors lurk everywhere in the world. Even movies as steeped in the supernatural as the Nightmare on Elm Street series work so well because sleep and dreams put people in an extremely vulnerable state. John Erick Dowdle's 2014 effort As Above, So Below places its characters in one of the real world's most chilling places: the catacombs beneath Paris, the final resting place of countless, centuries-old human remains.
The premise is also familiar, inviting in the possibility of even more effective dread. Archaeologist Scarlett Marlowe (Perdita Weeks) thinks that the legendary Philosopher's Stone, which can turn metal into gold and grant eternal life (and which figured prominently in the first Harry Potter novel) is located somewhere in the catacombs. She assembles a crew to venture deep into the subterranean land of the dead… and not everyone from her team may make it out. According to Paula Fleri-Soler of the Times of Malta, As Above, So Below "offers an hour and a half of solid entertainment and a couple of scary moments."
In the Shadow of the Moon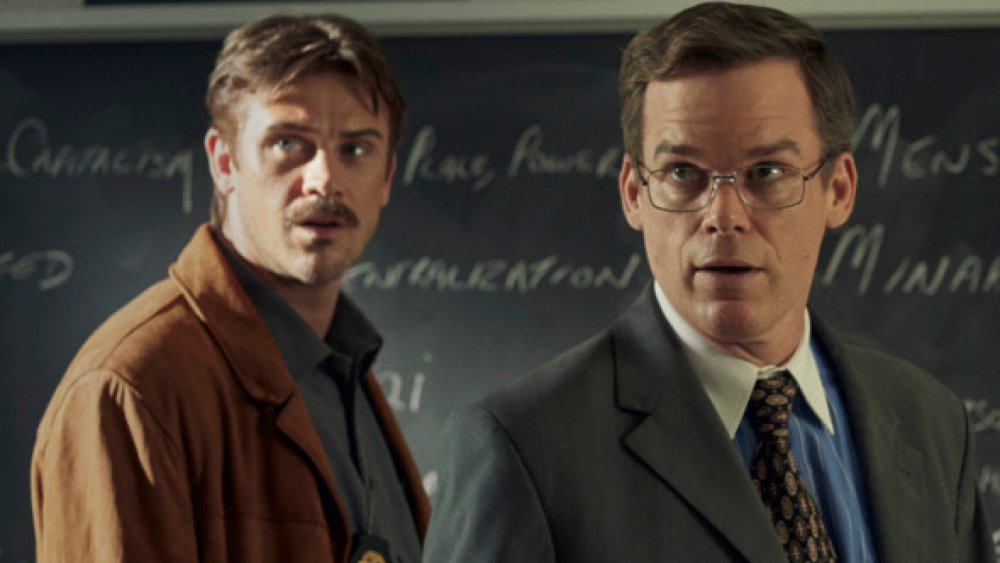 Here's a wildly different and unpredictable movie that merges together movie genres that often rely so heavily on tropes that they're overly familiar and predictable. In the Shadow of the Moon is part sci-fi movie, part mystery, and part serial killer story. The film begins in 1988, when Philadelphia police officer Thomas Lockhart (Boyd Holbrook), his partner (Bokeem Woodbine), and his detective brother-in-law (Michael C. Hall) desperately try to find and stop a prolific murderer whose victims seem to lose all of their blood at once. They find the suspect, Rya (Cleopatra Coleman), but she evades capture by jumping to her apparent death.
Flash forward nine years, and Rya is killing again. Then another nine years, and more murders occur. Thomas becomes the obsessed detective, researching the case for decades as his quest leads him down the unexpected crime-fighting path of time travel. In the Shadow of the Moon is "never less than engaging, and it's just about always clever," according to Chris Vognar of the New York Times.
Safety Not Guaranteed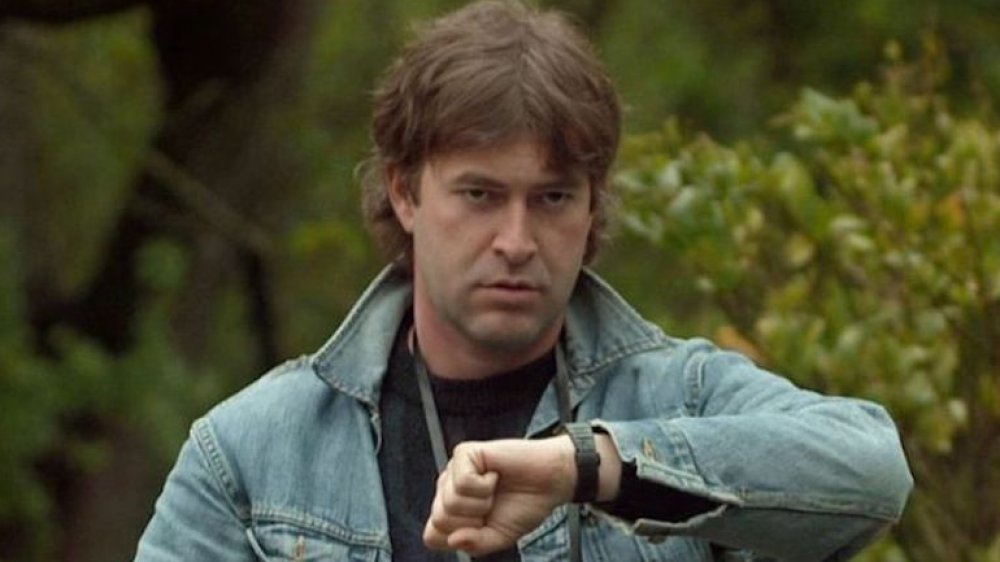 Science-fiction movies don't have to rely on state-of-the-art special effects or be set on some distant planet in some far-off year. Dialogue-driven sci-fi set in the present day, and produced on a moderate budget, is possible — and it can be spectacular. Such is the case with Jurassic World director Colin Trevorrow's 2012 feature debut, Safety Not Guaranteed. Seattle Magazine writer Jeff (Jake Johnson) pitches an investigative piece about a weird classified ad seeking a companion to travel through time. "You'll get paid after we get back. Must bring your own weapons. I have only done this once before," the writer warns.
Enlisting interns Darius (Aubrey Plaza) and Arnau (Karan Soni), Jeff tracks down the supposed time traveler, grocery store employee Kenneth (Mark Duplass), and Darius poses as an interested time travel companion (hiding her journalistic connections). As it turns out, Kenneth is tragically serious about going back in time, wanting to head to 2001 to stop the vehicular death of his girlfriend. Amazingly, he may not actually be a crackpot. Emma Didbin of The Arts Desk calls Safety Not Guaranteed "a heartfelt and smart-tongued micro sci-fi with a tone and voice entirely its own."
Advantageous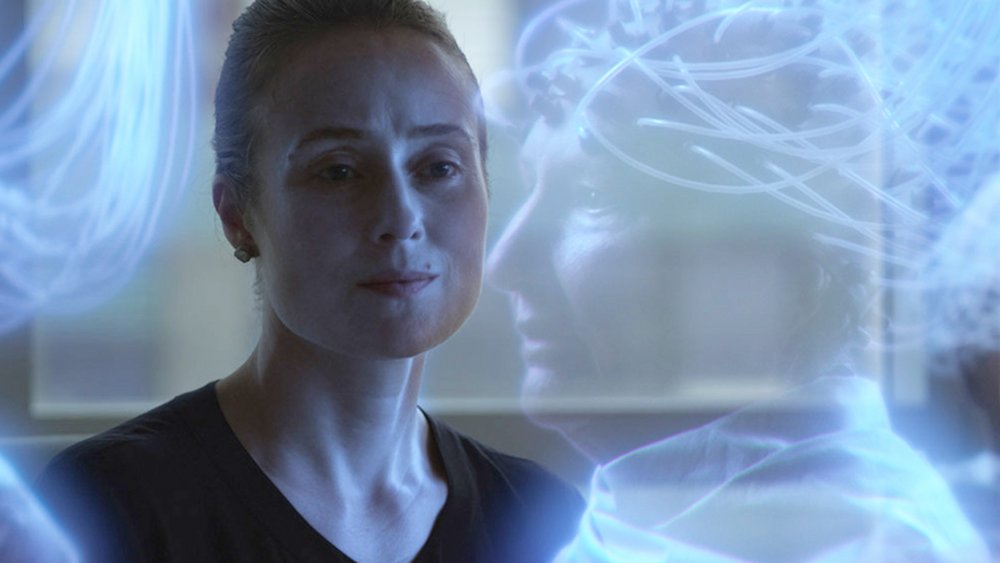 The best science-fiction tales aren't just about unsure futures and alien worlds — they use new and unfamiliar environs to point out universal truths about the human condition. The script for Advantageous (by director Jennifer Phang and star Jacqueline Kim) is that kind of story. Set in a technologically-advanced New York City of tomorrow, the divide between the rich and the poor is more pronounced than ever and mothers will do absolutely anything to make sure their children get an upper hand in life.
For Gwen, a wealthy cosmetic procedure salesperson who gets fired right as her daughter enters a fancy and expensive school, that means agreeing to be a test subject for a painful procedure that involves having her consciousness transferred entirely into a new body. Complications arise, calling into question whether or not this new Gwen is even Gwen at all. It's "a quiet and affecting film," according to Kathi Maio of The Magazine of Fantasy and Science Fiction, and "primarily a meditation on human identity and the delicate nature of familial relationships."
The Endless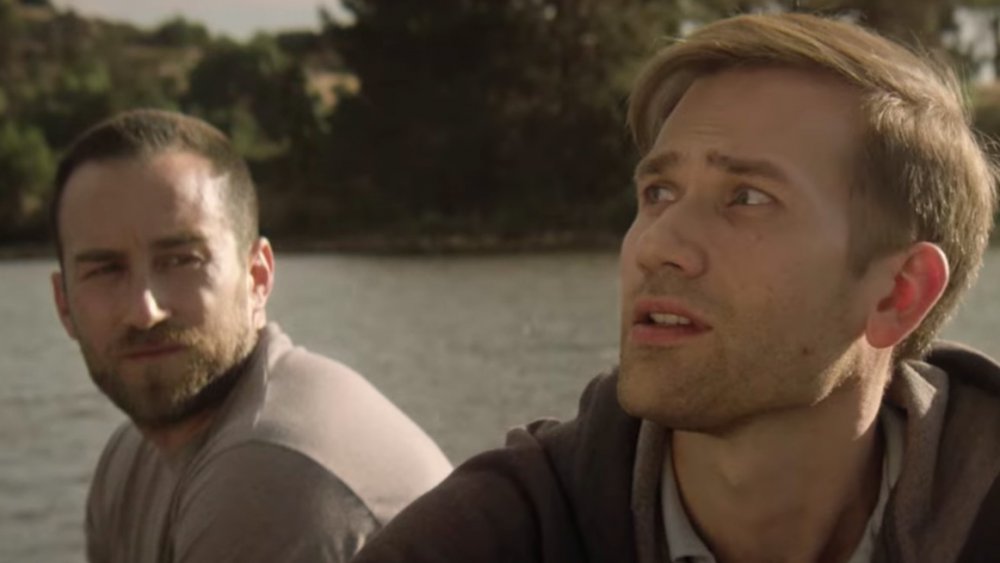 The 2018 sci-fi thriller The Endless starts on a high note and somehow keeps building. A decade before the events of the film, brothers Justin and Aaron (Justin Benson and Aaron Moorhead, who co-directed) escaped from Camp Arcadia — a UFO death cult as far as Justin was concerned, but a silly, far-out commune to Aaron. One day the brothers receive a mysterious cassette in the mail that leads them to consider a return to Camp Arcadia. Apparently, everyone is still alive, although Justin is pretty sure they're still planning a tragic, mass death event to "ascend" to an alien world.
Welcomed back into the camp, both brothers realize that this particular UFO death cult may have actually been right about extraterrestrial life, as it's the only explanation for some strange events and discoveries, such as a previously undiscovered color and the existence of time loops. Doom looms large as Justin and Aaron try to figure out just what is going on. The Endless "weaves a genre-defying tapestry of weirdness, atmospherics, and cultish horrors across a dusty U.S. setting," says Philip De Semlyen of Time Out.
Maniac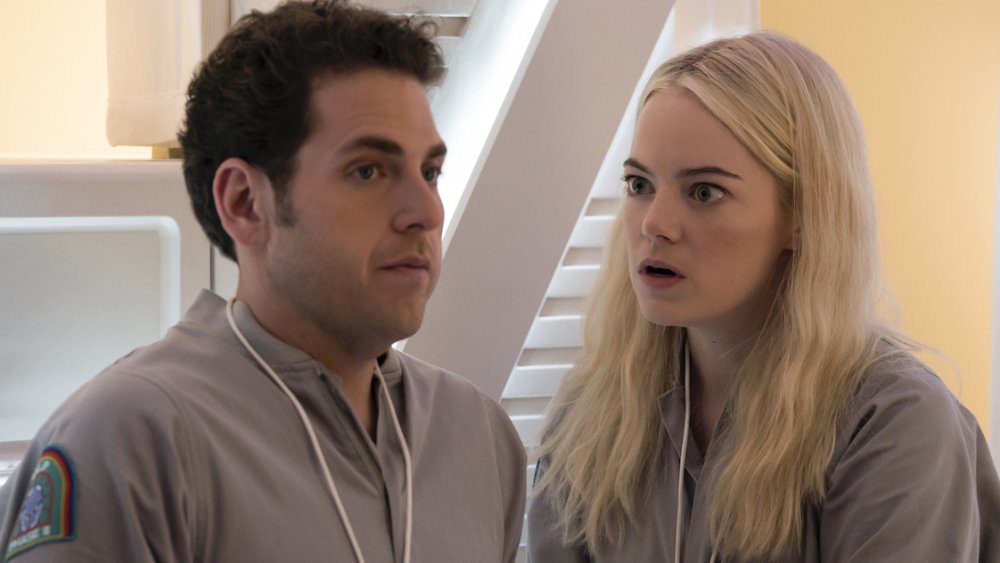 Maniac is hard to categorize. It's a darkly comic, often surreal and lightly dystopian miniseries set in a future world where gadgetry and pharmaceuticals have rapidly progressed, but a 1980s consumer tech flavor permeates the design of day-to-day life. Desperate and guilt-ridden Annie (Emma Stone) and troubled rich family black sheep Owen (Jonah Hill) lock down for a heavily controlled psychological drug trial at Neberdine Pharmaceutical Biotech, operated by the eccentric Dr. James K. Mantleray (Justin Theroux). Mantleray is literally and explicitly in love with machinery who lives in the shadow of his mother, Dr. Greta Mantleray (Sally Field), a popular pop psychologist and best-selling author.
That all fuses with journeys deep into the minds of Owen and Annie (and sometimes both at once, when their subconscious realities intersect) who live out their deepest fears and insecurities in disparate ways, such as an exotic animal heist and a Lord of the Rings-esque fantasy. Not only dazzling and challenging, Maniac manages to be "vibrant, ridiculous, and, to varying degrees, moving," according to Willa Paskin of Slate.
The Outpost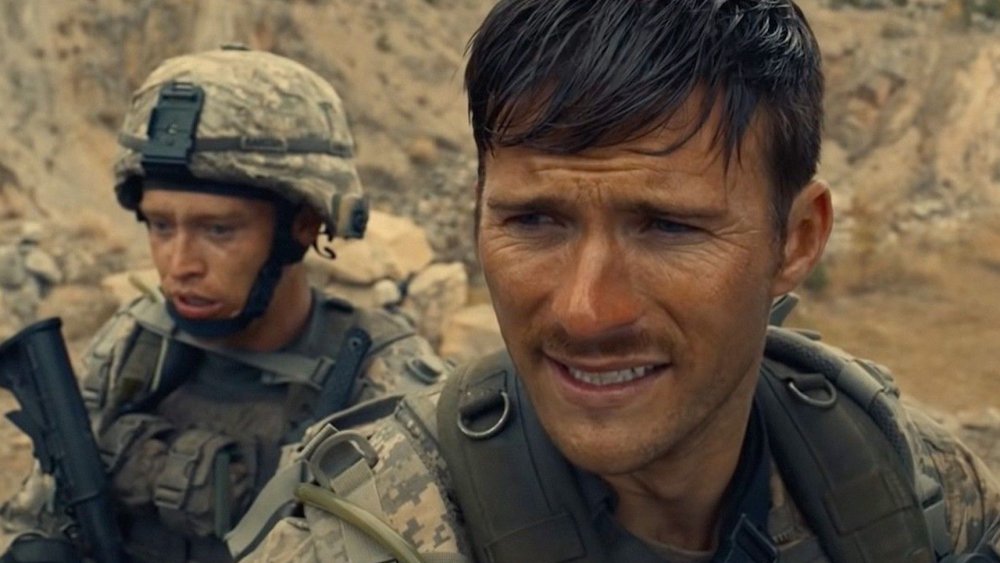 War movies are, by their nature, action movies. The best ones re-create true events with emotional honesty and visceral realism that try hard to show viewers an approximation of the often nightmarish world of combat. The Outpost is such a movie, taking place during the Battle of Kamdesh, a major, crucial, and tragically deadly 2009 event in the ongoing Afghanistan War. At the Keating combat outpost, set in a valley of three mountains, outnumbered American soldiers fight an onslaught of well-armed Taliban combatants.
Presented as a series of episodes, The Outpost doesn't just re-create an epic battle from recent history, but it tells a story which allows the audience to get to know the characters. The members of Bravo Troop 3-61 CAV are mostly just regular, decent people thrust into a difficult and clearly terrifying situation, with everything leading up to the can't-look-away battle scenes. Matt Fowler of IGN calls The Outpost "a cleverly, and respectfully, crafted war film."
Knock Knock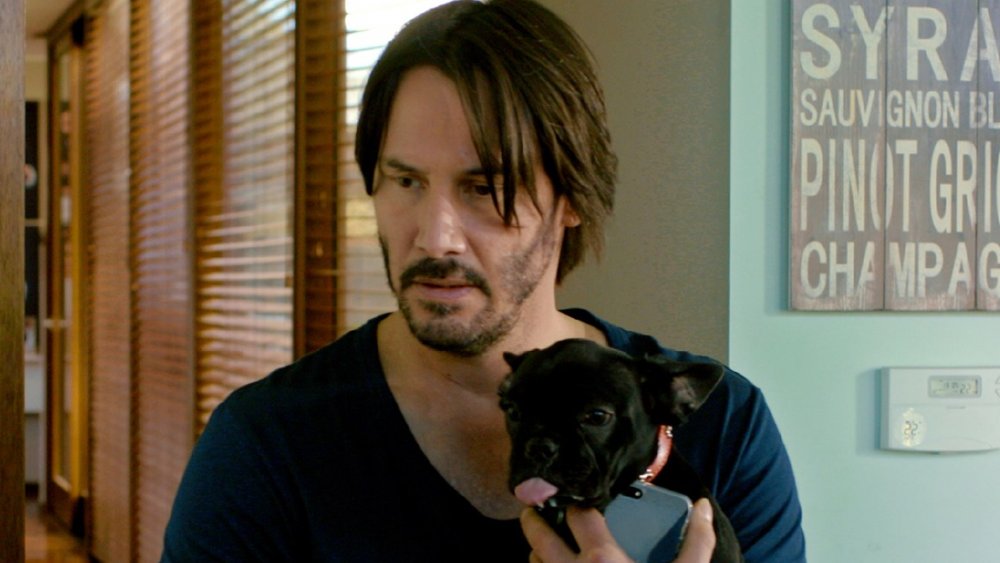 Knock Knock is a home invasion thriller with a couple of twists. The criminals have a political (if cynical) lesson to teach about the baseness of human males, and it's also one of the few movies where the universally beloved Keanu Reeves plays an unlikeable character. This uncomfortable, dread-inducing, and quick-moving 2015 thriller from writer-director Eli Roth (Hostel, Cabin Fever) begins innocuously with a knock on the door of the well-appointed home of seemingly happily married architect Evan Webber (Reeves), whose work obligations leave him home alone (with his dog, Monkey) over Father's Day while his family takes a quickie vacation.
Genesis and Bel, two young, flirtatious women (played by Lorenza Izzo and a pre-Knives Out Ana de Armas) gain entry, claiming to be lost and looking for a house party. The women aggressively come on to Evan, and he eventually gives in to his base carnal urges… and that's when the terror and violence begin. A light remake of the 1977 B-movie Death Game, "Knock Knock delivers the sexy-psycho thriller it intends," writes Chloe Leeson of Screen Queens, as well as "some brutal shock value moments."
Rust Creek
Plenty of scary movies are predicated on the fresh-faced, everything-going-for-them protagonist taking a wrong turn, getting lost, and running afoul of monstrous, crazed murderers or supernatural forces. Rust Creek takes that idea and bases it in reality, which only serves to make it all the more terrifying. Hermione Corfield stars as Sawyer, about to graduate college with the world at her feet when, en route to a job interview, she gets lost and winds up in the middle of deep, dark forest in the middle of winter.
All at once, the biggest issue in her life is to survive, no matter what, as she faces off against nature, the cold, and some off-the-grid bad guys she offended. Getting out of the woods and back on track involves forming a tenuous alliance with a wandering drifter who may not be much better than the criminals in pursuit of Sawyer. As directed by Jen McGowan, Rust Creek "is an impressive example of good storytelling overriding budget and star power," according to Jude Dry of IndieWire.
Nocturnal Animals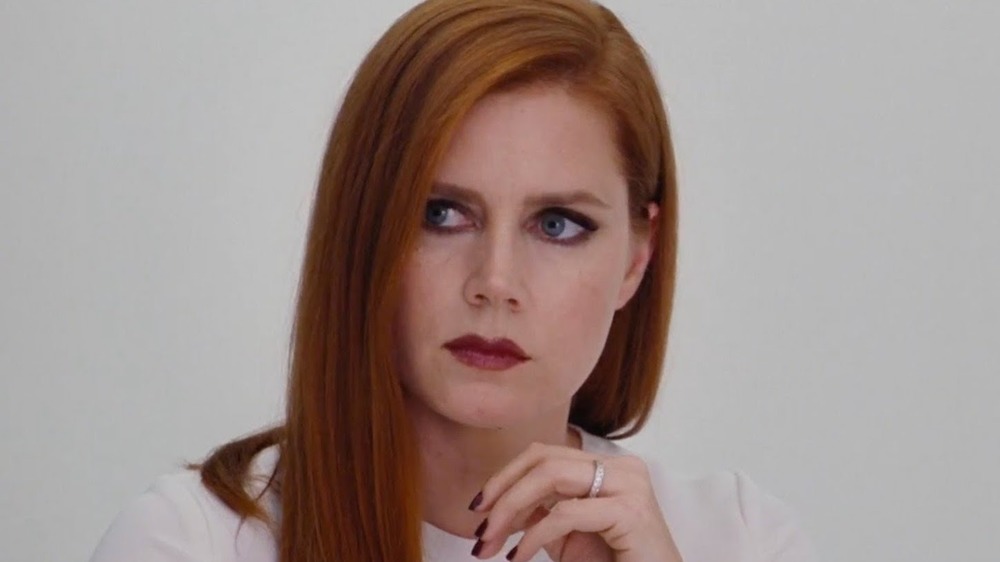 Fashion designer Tom Ford (of all people) scripted and directed Nocturnal Animals, a twisty, mind-bending, and deeply unsettling thriller in which the plot itself blends, interferes, and gets confused with a story being told by the film's troubled characters. Amy Adams plays Susan, an icy and unhappily married art gallery owner who receives a fascinating novel manuscript called Nocturnal Animals, written by her vindictive first husband, Edward (Jake Gyllenhaal).
The action shifts to depict the book, a horrifying story about Tony (Gyllenhaal again), a man whose car breaks down in rural Texas just before a gang of criminals kidnaps his wife and daughter and leaves him stranded. It's up to Detective Bobby Andes (Michael Shannon), a strong-but-silent type dying of cancer to help Tony exact his revenge. Meanwhile, back in Susan and Edward's world, audiences learn about the emotional devastation that led to the demise of their marriage.
Nocturnal Animals is "arty and grotesquely gorgeous, but hardly an uplifting tale," says Neil Pond of Parade. "Think No Country For Old Men meets CSI: West Texas, by way of Twin Peaks."
Braven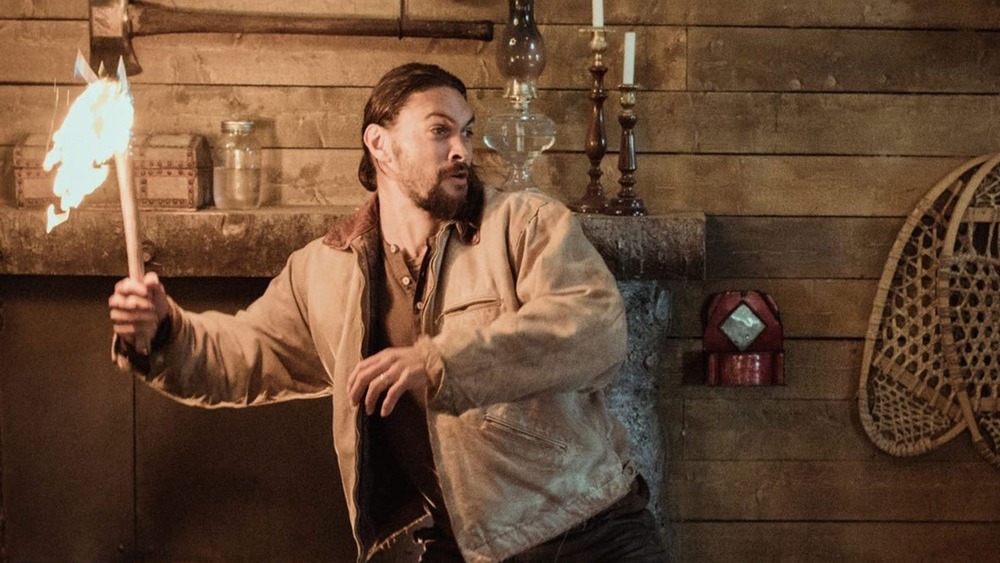 Jason Momoa looks like a superhero in real life, so it's logical he gets to play Aquaman and larger-than-life figures like Khal Drogo on Game of Thrones. In Braven, Momoa gets the opportunity to play a regular guy for once — albeit a regular guy thrust into a stressful situation and forced to do heroic things. In short, Braven is Jason Momoa's John Wick or Taken.
A humble family guy named Joe Braven takes his father and young daughter to their cabin in the woods to forget their troubles for a couple of days. They don't get that rest and relaxation after, though, because they run afoul of some drug traffickers who've been using the Braven's property as a stash house. A violent and bloody standoff ensues as Joe Braven fights to protect his property and his family. "To put it simply and gratefully, Braven is the sort of unpretentious yet thoroughly professional popcorn entertainment that brings out the best in everybody involved," says Joe Leydon of Variety.
A Monster Calls
A Monster Calls sounds like the name of a horror movie, but it's actually a Spielberg-esque tale of boyhood fantasy. Director J.A. Bayona crafts an allegorical, eye-popping film about all-too real and difficult emotions from the point of a view of a child, which makes it all the more heartbreaking. Yes, A Monster Calls is about grief, but it's also about a walking, talking, tree creature with the voice of Liam Neeson.
Conor (Lewis MacDouglass) is 13, and his mother (Felicity Jones) is dying. He's just old enough to know what's going on, but young enough to have no idea how to cope; he can't turn to his stern grandmother (Sigourney Weaver) and his father took off long ago. An unlikely and impossible ally arrives just when Conor needs him: He is the Monster, a massive, sentient yew tree (kind of like an Ent from The Lord of the Rings) who offers to tell Conor three grand tales — after that, Conor must share of his own. It's all a little frightening and also wonderful, and the revelation of where the tree learned his stories will definitely leave the viewer moved and misty-eyed, which is rare for a movie about a giant monster who may or may not be a figment of a child's imagination. "As a literal visual illustration of the power of creativity to help process life's woes, A Monster Calls excels," writes Sarah Ward of Concrete Playground.