If it seems like there's a new Marvel film or television project coming at you roughly every couple of hours or so, it's only because the House of Ideas has become an absolutely dominant force in pop culture. Thanks largely to the Marvel Cinematic Universe — the highest-grossing franchise in film history by about six miles — characters who were once relegated to the C-list in the pages of Marvel Comics have become household names, once-obscure properties are launching multi-billion dollar franchises, and movie and television executives who had never heard the term "shared universe" a decade ago are scrambling to copy Mighty Marvel's business model.
Even though the film and TV assets of Fox — a studio which, up until very recently, was playing keepaway with the rights to more than a few of Marvel's characters — were recently absorbed by Marvel Studios parent company Disney, the wealth of Marvel properties being thrust into the spotlight across a ton of different platforms can still get a little confusing. Fortunately, we're here to sort it all out for you with this handy guide to every Marvel movie and TV show on the horizon for the foreseeable future. As a great man once said: hold on to your hats, true believers!
The Falcon and the Winter Soldier — March 19, 2021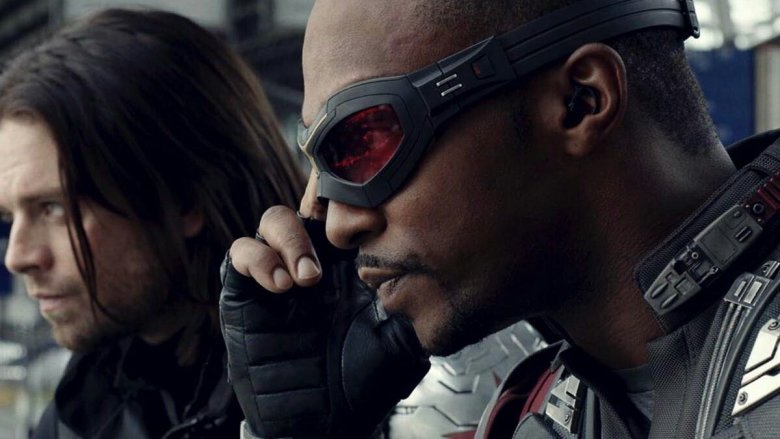 The second small-screen MCU offering to debut on Disney+ will be The Falcon and the Winter Soldier, which will see Anthony Mackie and Sebastian Stan reprising their roles as Steve Rogers' two best buddies from the films of the MCU. The series will see Sam Wilson taking up the mantle (and shield) bequeathed to him by Rogers at the conclusion of Avengers: Endgame. Series showrunner Malcolm Spellman says that race will play a key role in the story, telling TV Line, "I really do believe that these giant Black icons are necessary, not only for Black kids, but for white kids to start to absorb — our people as being big and heroic."
Taking on the villain role in the six-episode series will be Daniel Brühl, reprising his role as Helmut Zemo from Captain America: Civil War, and this time, he'll be sporting his distinctive purple mask from the comics. Also joining the cast are Wyatt Russell as John Walker, a.k.a. U.S. Agent, and Emily VanCamp, reprising her role as Sharon Carter. Additionally, Don Cheadle will be reprising his longtime MCU role as James "Rhodey" Rhodes, a.k.a. War Machine, and the cast will also feature a series of newcomers, including Erin Kellyman, Desmond Chiam, Miki Ishikawa, Noah Mills, Carl Lumbly, Danny Ramirez, and Adepero Oduye as Sam's sister Sarah. Kari Skoglan (The Handmaid's Tale) directs every episode, with Derek Kolstad (John Wick) assisting Spellman with writing duties.
Black Widow — May 7, 2021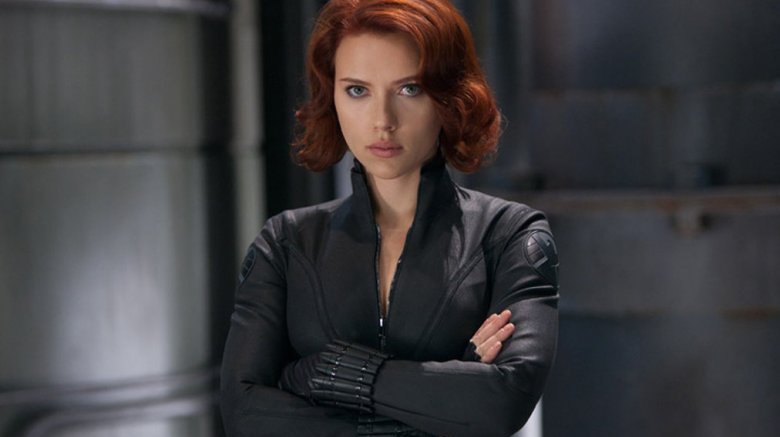 We've been promised it would happen for years, and soon, it finally will — Black Widow, in which Scarlett Johansson will reprise the role of superspy Natasha Romanoff for what will likely be the last time. The prequel is set in the period between Civil War and Infinity War, but will likely also flash back to the time before Romanoff's recruitment by S.H.I.E.L.D. This seems to confirm that the character's death in Avengers: Endgame is indeed permanent — but apparently, her adventures pre-Iron Man will have a bearing on the events that will follow the Avengers' victory over Thanos.
According to director Cate Shortland, the flick will find Romanoff in a dark place, following her as she "[puts] the pieces of herself together and [comes] out a whole person." Much of the action will take place overseas, and yes, we may finally get to find out just what went down in Budapest. Johansson's co-stars include Florence Pugh (Fighting With My Family) and Rachel Weisz (Disobedience), who will appear as operatives who have undergone the same Red Room training that honed Romanoff's deadly skills. Also starring is David Harbour (Stranger Things), who will portray Alexi Shostakov, a.k.a. the Red Guardian, Russia's answer to Captain America. Rounding out the cast will be O-T Fagbenle (The Handmaid's Tale) as Marcus, an underworld "fixer," and Ray Winstone (the Point Break remake), whose role is undisclosed. It's not yet known who will be playing the flick's villain Taskmaster, whose photographic reflexes allow him to perfectly mimic the fighting style of anyone he faces.