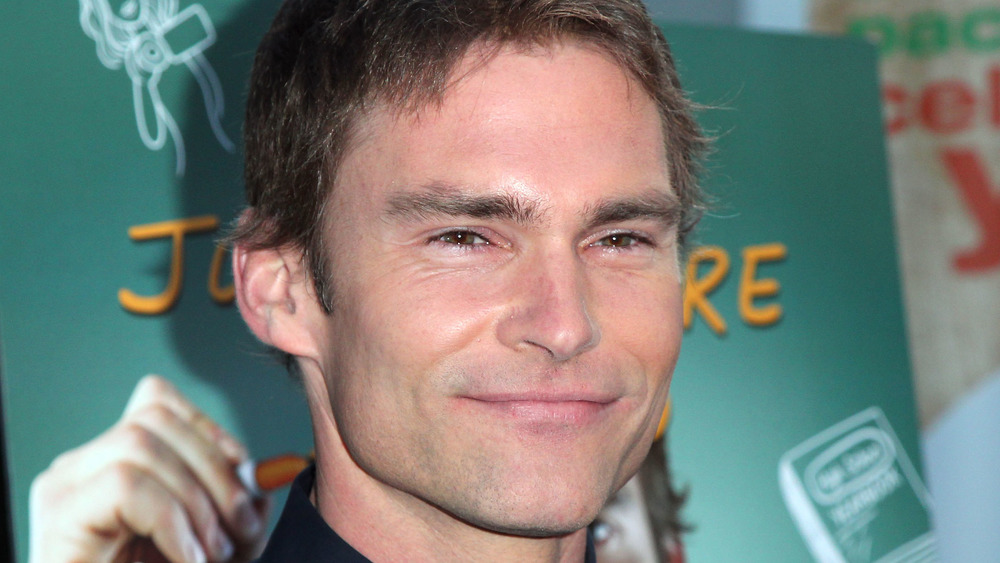 In the late '90s and early 2000s, Hollywood let loose a deluge of teen-oriented entertainments — rom-coms, high school movies, and horror films geared toward a young audience. They all seemed to star the same dozen or so actors in their late teens and early twenties, and many of them were launched to fame as part of the ensemble of the raunchy 1999 blockbuster comedy American Pie. One of the funniest and most memorable actors in that film: Seann William Scott, who portrayed the obnoxious, ridiculous, and ultimately harmless bully Stifler. From there, it was big things all the way for Scott, such as playing Stifler in multiple American Pie sequels, co-starring in the first creepy Final Destination movie, and portraying one of filmdom's dumbest characters ever in Dude, Where's My Car?
Scott lived out a prolific career for about a decade, but since about 2010, it seems like filmmakers have been casting the guy less and less. Sure, he still pops up in movies and on TV shows, but not with the regularity or high profile he once did. Wondering what happened to Seann William Scott? We've got the answers you've been looking for.
He's been dealing with personal issues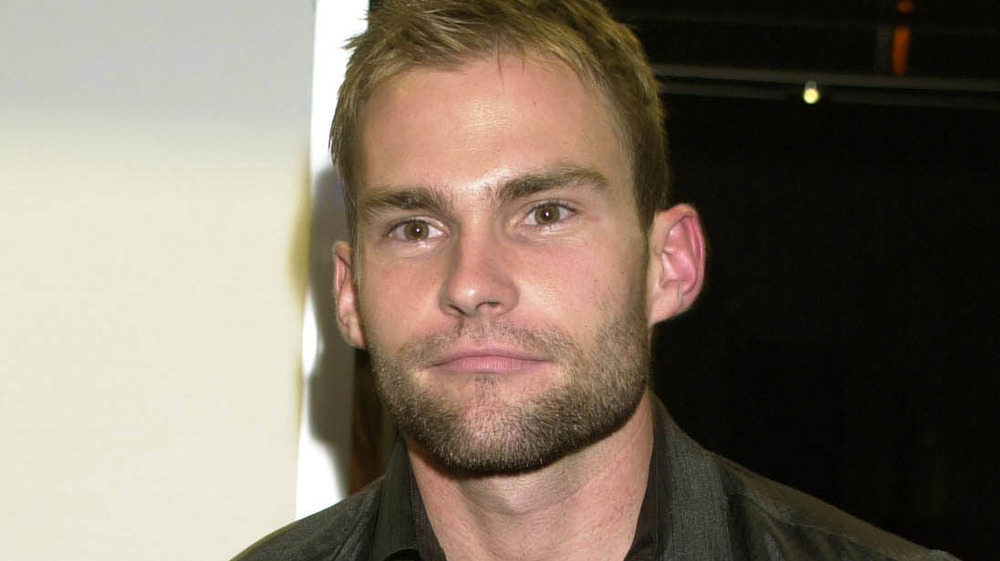 In March 2011, Seann William Scott had to abandon any career momentum he'd picked up and drop out of the Hollywood entertainment machine for a while. It came as a surprise to Scott's fans, but as it turned out, it was absolutely necessary that he did that, because he had to get his personal life in order. According to TMZ, the actor voluntarily checked himself into a treatment facility to address unspecified health and personal issues. He stayed for 30 days, then went off to film the fourth American Pie movie, American Reunion. In the decade since his stint in rehab, Scott has never publicly addressed what he was struggling with that led to his decision to seek professional help, nor has he appeared in any tabloid or media reports getting into trouble. (Scott insisted to People in 2003, "I don't really party. If I did, it would probably just be trying a new bottle of wine.") If he's trying to avoid vices or other triggers for the demons that led him to step away from his daily life to get his head clear ten years ago, then it's probably best he avoids or limits his time as a Hollywood player, which could mean a decreased chance of landing big roles.
He doesn't court publicity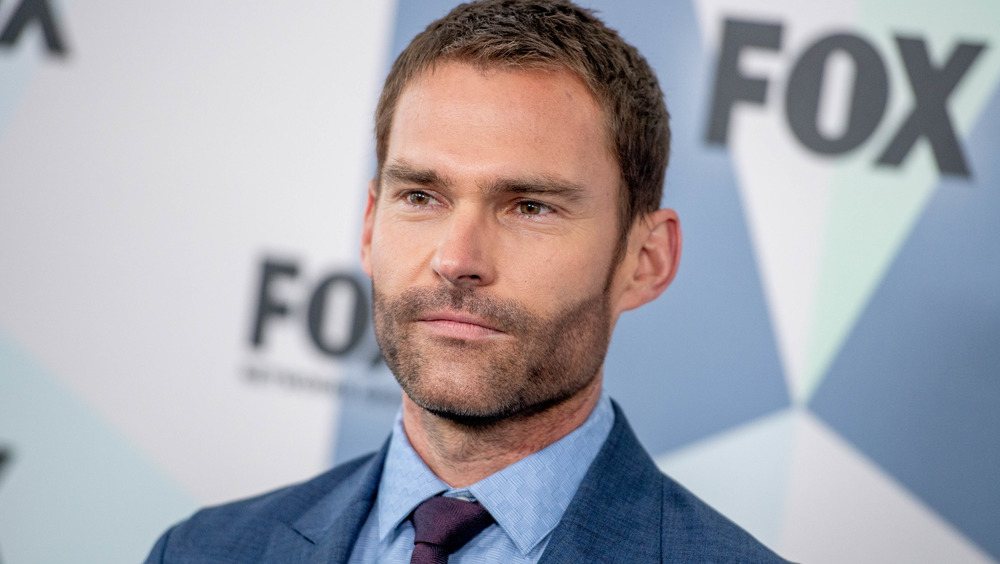 In the 2010s, Seann William Scott didn't do much live-action film work. After American Reunion, he had leading roles in just five films throughout the entire decade. There are plenty of actors who find themselves part-time performers for whatever reason, but for the most part, they still play the Hollywood game, hitting the red carpet for film premieres and big events and relentlessly promoting themselves or their affiliated products on social media. Scott, however, is not among them. In contrast to his usual goofball screen persona, he's more of an actor and less of a celebrity, seemingly happy flying under the radar and rarely seen at events or even captured by paparazzi going about his daily business. In the era of the celebrity tabloid industrial complex and the 24-hour news cycle, this otherwise respectable and tasteful behavior and commitment to privacy could have hurt his career. If he's not seen offscreen, that hurts his visibility. This could make audiences forget about him, and may also make studios reluctant to cast an actor who isn't going to play the game and give their movies free publicity with public appearances, paparazzi shots, and Instagram chatter.
His bid at being an action star didn't pan out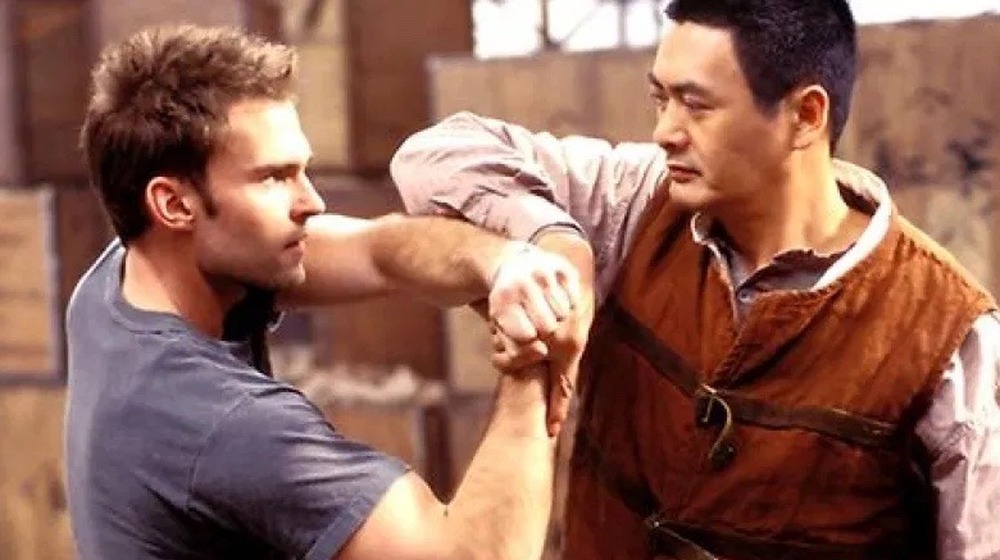 Despite being typecast as a guy cut out for playing louts, jerks, blowhards, and fools, Seann William Scott has occasionally been given the chance to play roles that weren't similar to or derivative of Stifler. In 2003, for example, he co-starred as Kar in Bulletproof Monk, a comic book adaptation and English-language vehicle for Hong Kong star Chow Yun-Fat. A little bit of a fantasy, a little bit of a comedy, and mostly a martial arts action movie, Bulletproof Monk might have been too many things to attract too big of an audience — during its theatrical run, it earned $37 million worldwide against a $52 million budget.
Not only was it a flop with viewers, critics didn't care for Bulletproof Monk either. Slate's David Edelstein complained "of the film's millisecond cuts" and fight scenes that were "chopped into scores of little kicks and punches and leaps that don't cut together." Ed Gonzalez of Slant was even harsher, calling the movie "infinitely juvenile," a slam that had to affect Scott, who told the San Francisco Chronicle that he made the movie in the hopes that it would get "the audience into that [more serious] aspect of what I can do." Unfortunately, that backfired, with Scott bearing part of the blame for the movie's box office failure and not igniting the passions of filmgoers.
His non-American Pie comedies weren't successful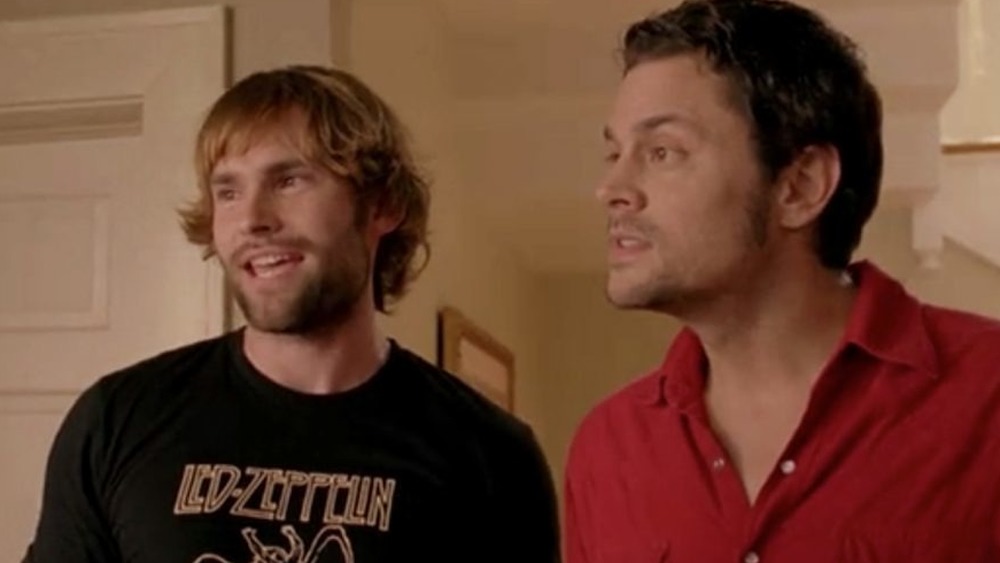 After Bulletproof Monk, Seann William Scott returned to the broad, ensemble comedy style of film that made him famous, playing Bo Duke in the 2005 big-screen remake of the hit '80s television series The Dukes of Hazzard. It made $80 million at the American box office, but was also singled out as a very bad movie. The Houston Chronicle called Dukes the worst film of the new millennium, it was nominated for seven Razzie Awards (including Worst Picture), and it amassed a woeful 14 percent rating on Rotten Tomatoes thanks to a slew of terrible reviews from publications like Time Out London — which zeroed in on Scott, calling his performance "mildly perverted puppy-dog goofing." Such assessments hurt not only an actor's feelings but their prospects — studios generally don't want to cast, or trust a franchise to, an actor who consistently receives notices like that, especially if they go hand in hand with disappointing grosses.
In 2007, Scott got another shot at mainstream comedy with Mr. Woodcock, playing a man still tormented by abuse from his grade school gym coach (Billy Bob Thornton), who then starts dating the guy's mother (Susan Sarandon). Critics liked it about as much as they did The Dukes of Hazzard, with IGN calling the film "an uninspired, unfunny and irritating experience" and DVD Town labeling it "a depressing nightmare." Further damaging Scott's bankability as a comedy headliner: Mr. Woodcock earned a paltry $25 million at the American box office.
His attempt at drama didn't capture attention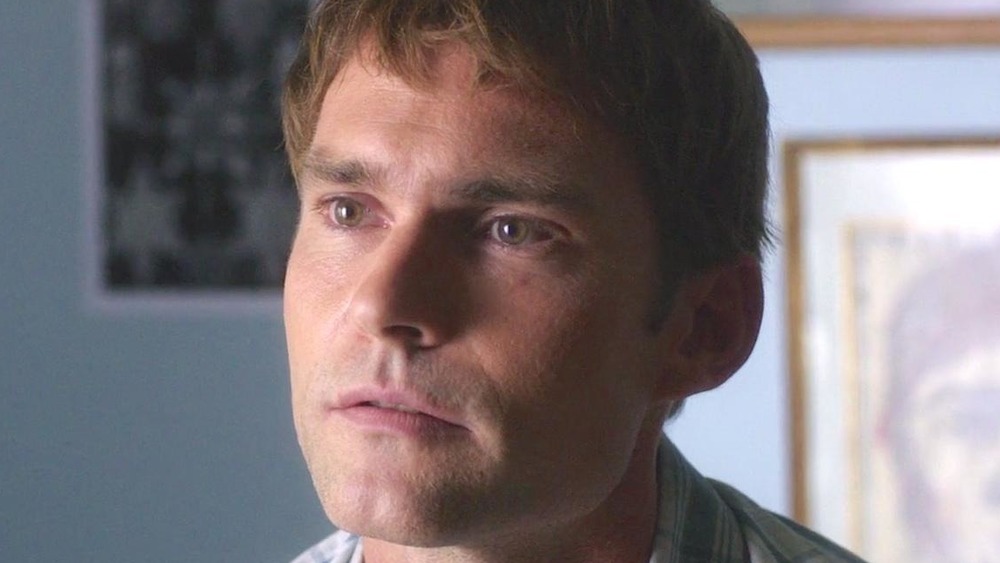 With the American Pie franchise (and his comedy bombs) well in the metaphorical rearview mirror, Seann William Scott got a rare chance at a dramatic, poignant role in 2015 with Courteney Cox's directorial debut Just Before I Go. "It was rewarding to play pretty much the antithesis of what I've done in the past," Scott told Variety of portraying a man on a farewell tour of sorts before he commits suicide. "To get a chance to play a totally different character — because he's just a good, average, relatable guy going through obviously an awful moment in his life — was great."
Unfortunately, theatergoers and critics didn't share Scott's enthusiasm. On top of the film's staggeringly low $10,970 total box office gross, Scott's performance was described as "tepid" and "colorless" by Stephen Holden of the New York Times, while Justin Chang of Variety said the actor "convinces well enough as a guy who wants be put out of his misery, and there isn't an actor here who doesn't look ready to join him." With his big shot at drama ending in disaster, Scott hasn't had much of a chance to flex those particular creative muscles again.
He's often heard, but not seen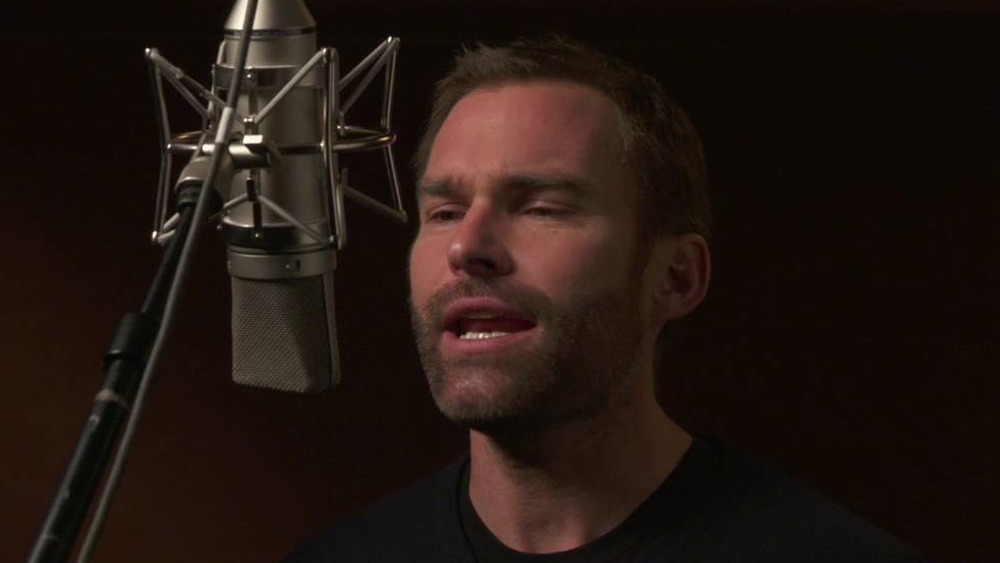 Not just a conventionally attractive and familiar face, Seann William Scott also has a memorable and distinctive voice, which has served him well in his career, helping him create well-rounded characterizations of the individuals he portrays in live-action movies. But Scott's sound is unique enough on its own that he's been able to supplement his flesh-and-blood performance work — or replacing it entirely during fallow periods — with some prominent and lucrative voiceover work. For a decade, he provided the voice of the excitable prankster possum Crash in the CGI-animated Ice Age franchise. Scott first voiced the character in 2006's Ice Age: The Meltdown, and reprised the role in two sequels as well as TV specials, DVD bonus shorts, and video games, making himself (or his pipes) highly recognizable to a generation of children. So while his fame may come and go, Scott's finances and legacy in children's entertainment are well secured.
He's a victim of typecasting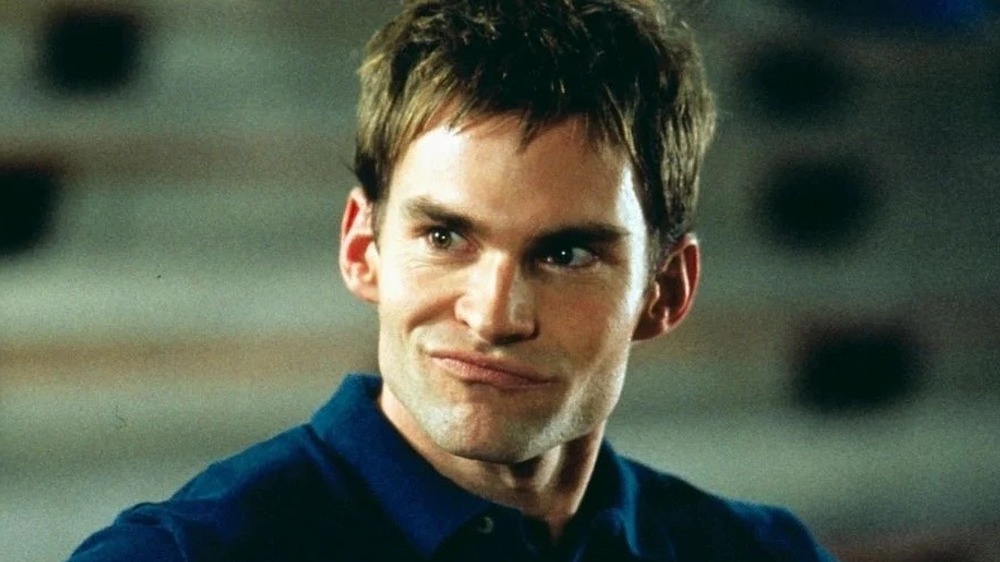 At the peak of his career, Seann William Scott was a casting director's go-to actor for high school party boy, college jock, or aimless post-grad, even if he was in his late 20s and early 30s when he took on most of those roles. Now that he's aged out of that demographic, he's not going to be offered those parts anymore. He fell into a casting trap — he's so associated with his breakout role of Stifler (and characters similar to Stifler) that filmmakers and audiences have a hard time seeing him as anything but guys like that.
Getting typecast — and facing the same professional drought — is a fate that's affected numerous other young adult stars who dared grow up. And it would seem that Scott understands that's what happened to him. In 2010, while promoting Cop Out, an action comedy and a stab at something new for himself, Scott told MTV News that his role as Stifler may have hurt his career as much as it helped. "I had so much fun and loved the character," he said. "I don't want to be known as that character forever. Now I'm realizing that I probably will be known as that character forever!" Unfortunately, as he's repeatedly learned the hard way, it can be hard to get Hollywood to take you seriously once you've been pigeonholed.
Seann William Scott doesn't want to play the same old roles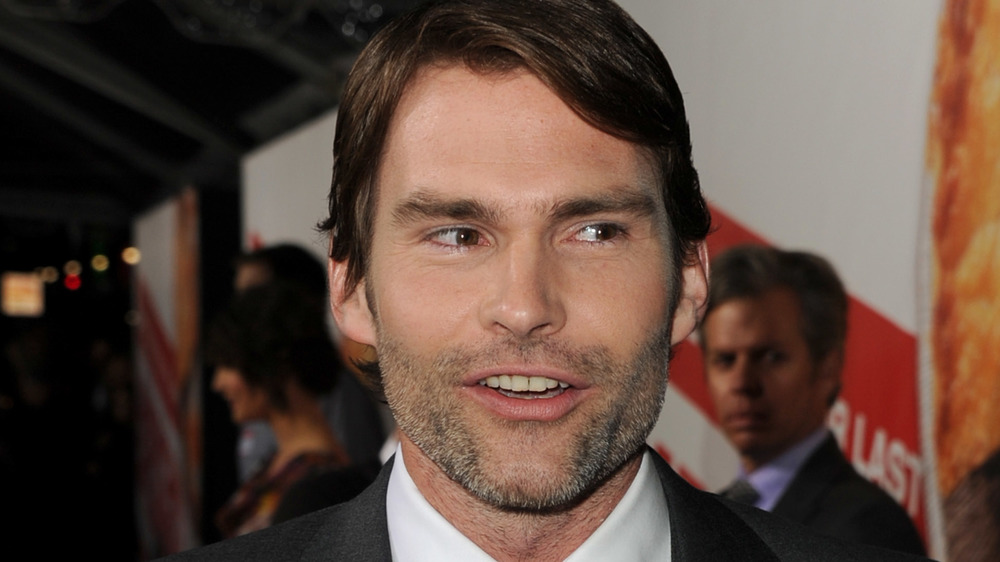 Like a lot of other actors before him, Seann William Scott has faced the prospect of typecasting. Fighting against the notion that audiences (and thus movie studios) only want to see him play overbearing frat bros, jerks, and other thinly-veiled variations of Stifler from American Pie, he doesn't necessarily want to play the game. Some actors will accept the fact that they have a certain niche and play into it; Scott doesn't seem comfortable with doing that, searching instead for roles different from the one that made him a star.
Scott admitted in a Reddit "Ask Me Anything" session in 2015 that he's "a HUGE instigator of trouble," but that the similarities between himself and Stifler end there, adding "the majority of that character I took from the friends i went to high school with." In an interview with IGN, Scott categorized himself a "nerd" in high school who didn't even consider pursuing a career in comedy when he first shipped off to Hollywood.
His smaller movies went overlooked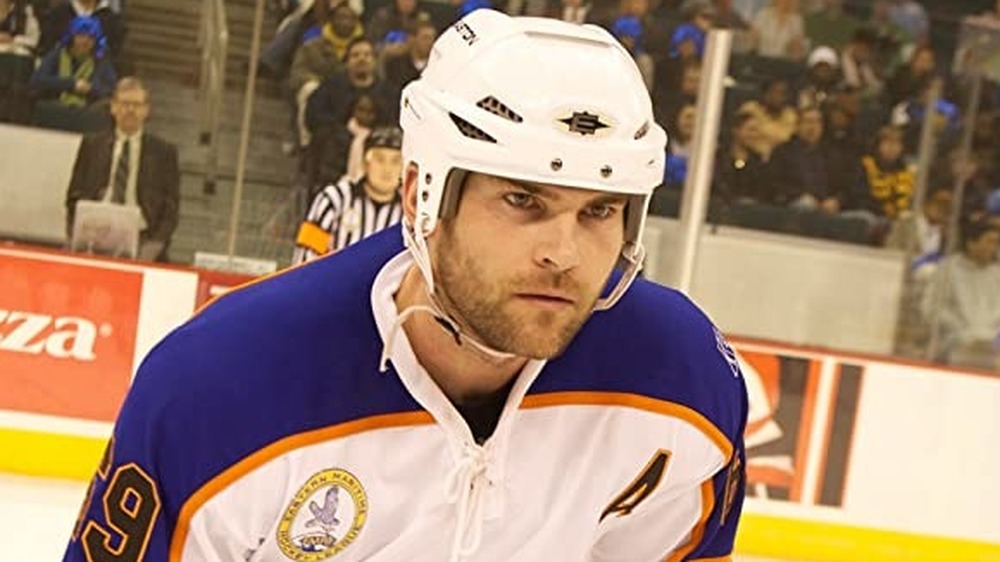 Though Seann William Scott obviously hasn't continued on the career track everyone thought he would after he rocketed to fame as Stifler in American Pie, that doesn't mean we've seen the last of him. He's shifted his efforts to smaller movies, indie movies, and working just outside of the Hollywood mainstream. In 2011, he starred as Doug, a dumb sweetheart who becomes an unlikely hockey enforcer (dispenser of aggressive violence) in the modestly budgeted Canadian production Goon, a box office flop which proved such an underground classic that it inspired a 2017 sequel. Scott then joined the cast of Super Troopers 2, a sequel to another cult favorite that was produced after a successful online fundraising campaign and which earned a decent $30 million at the box office. More recently, Scott led the cast of the Blumhouse horror movie Bloodline, where he played against type as a social worker and new dad dealing with and committing unspeakable acts. Low-key, slightly off-the-radar, independent films aren't necessarily going to lead to big things for Scott, but he's at least making a living while also pursuing interesting projects and putting his acting chops to use.
His attempts at TV were "Lethal"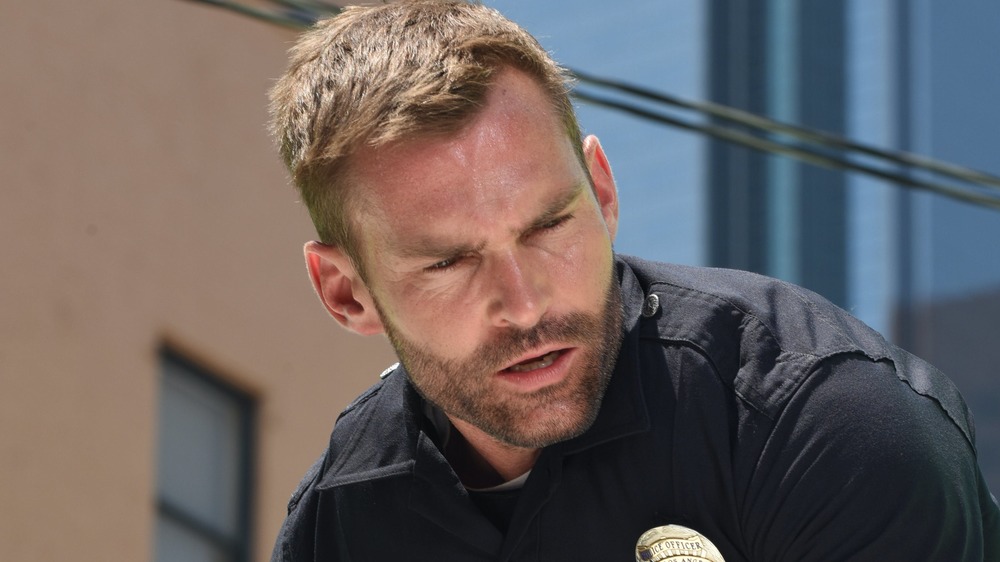 Seann William Scott is known primarily for his work in film, but he certainly doesn't consider television to be beneath him. Before his breakout role in American Pie, he appeared on sitcoms, in commercials, and in music videos, and in the 2010s, he gave the small screen another shot. Along with comedy heavy hitters like Chris Pratt, Adam Scott, Kumail Nanjiani, and Elizabeth Banks, Scott lent his voice to the IFC project Timms Valley, a stop-motion animated project involving dolls facing hilariously adult problems. Unfortunately, the show didn't get a full series order from IFC.
In 2018, Scott joined a TV production that was already in progress and beset with stress and backstage drama. After numerous onset incidents, the producers of Fox's Lethal Weapon fired star Clayne Crawford and brought in Scott to perform opposite Damon Wayans. The new blood didn't save the show, with a still-agitated Wayans threatening to leave the series in the middle of the season. It was a moot point, because Fox decided to cancel Lethal Weapon in May 2019. The taint of that troubled production, and his inability to rescue the series, didn't do anything to give Scott's career a boost.
Is there an American Pie curse?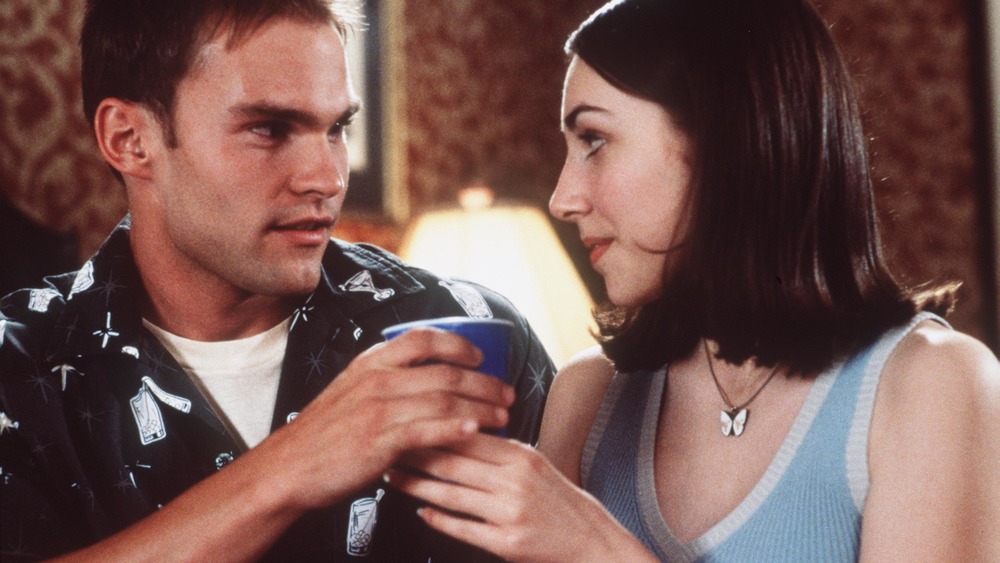 Not only has his association with one extremely over-the-top role led to some professional resistance for Seann William Scott, he also has to contend with being forever associated with a franchise. To many filmmakers and filmgoers, Seann William Scott isn't just Stifler, he's the "American Pie guy," part of a long-running franchise forever tied to the late '90s and early 2000s — a very specific, and very long ago, period of time, not to mention a very different comedy movie era.
That's going to limit the roles he's offered or allowed to play, and Scott isn't alone in this state of affairs. It's a circumstance that his fellow American Pie cast members have also dealt with on some level. Jason Biggs, Tara Reid, Shannon Elizabeth, Chris Klein, Eddie Kaye Thomas, Thomas Ian Nicholas, and Mena Suvari have similarly struggled over the past couple of decades to maintain the career momentum and mega-fame they experienced in the wake of American Pie.
How Seann William Scott can turn it around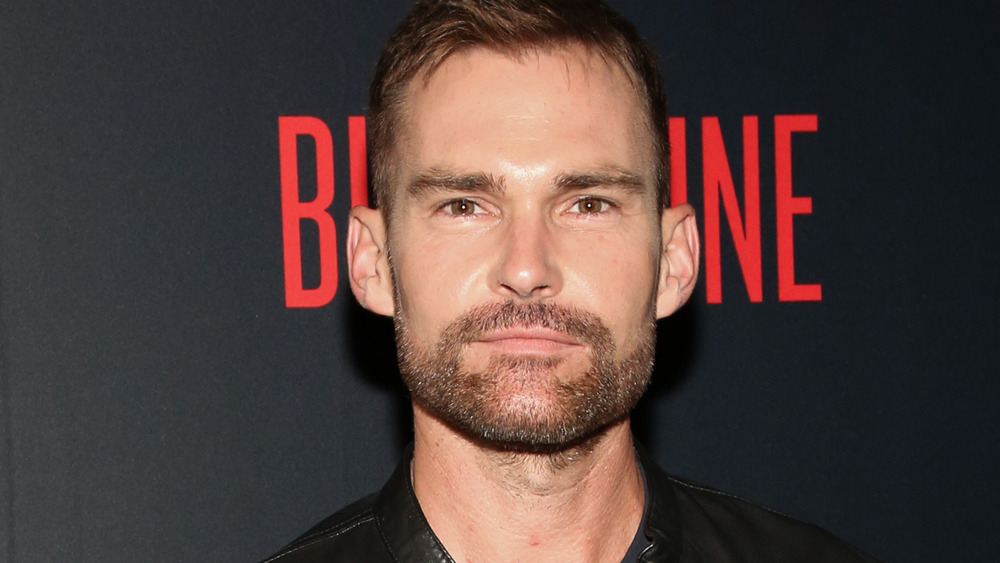 Seann William Scott didn't appear in a single movie or TV show in 2020, and as of 2021, he's got one project in the offing, but it's a big one. Fox ordered an American remake of This Country, a popular BBC comic mockumentary about the quirky denizens of a small town. Scott is in the cast as Father Joe, and the series will hit the air in the fall of 2021.
And as long as Hollywood stays the course, as it has for years, with pumping out reboots and sequels, Scott is in the unique and fortunate position of being involved with several franchises. There's always the chance that another American Pie movie will be made somewhere down the line, or an Ice Age movie, or even the long-discussed and long-awaited Seriously, Dude, Where's My Car? could enter production at any time. Any of those could provide Scott with the right environment — as part of a big comic ensemble, or having another actor of his caliber to play off of — to once again capture major success.