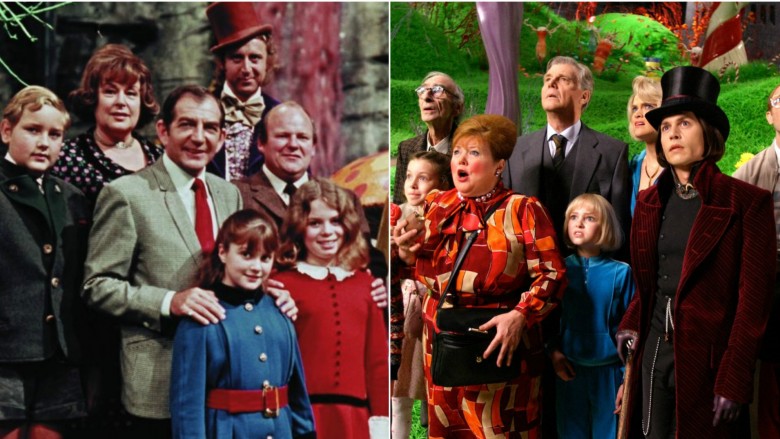 Two very different versions of Roald Dahl's classic children's book Charlie and the Chocolate Factory have launched two very different generations of child stars. In each movie, a mixture of relative unknowns and experienced child actors were picked to take on the roles of the ill-fated four—Augustus, Violet, Veruca, and Mike—and the hero, Charlie. Each film attracted a new generation of fans to the property, showing them the sweet side of Dahl's fantasy.
The child stars from both films have gone on to do some pretty interesting things. Some are still acting today, while others have moved behind the scenes—and some left movies entirely. Here's what the cast of Willy Wonka and the Chocolate Factory and Charlie and the Chocolate Factory is up to now.
Peter Ostrum (Charlie Bucket)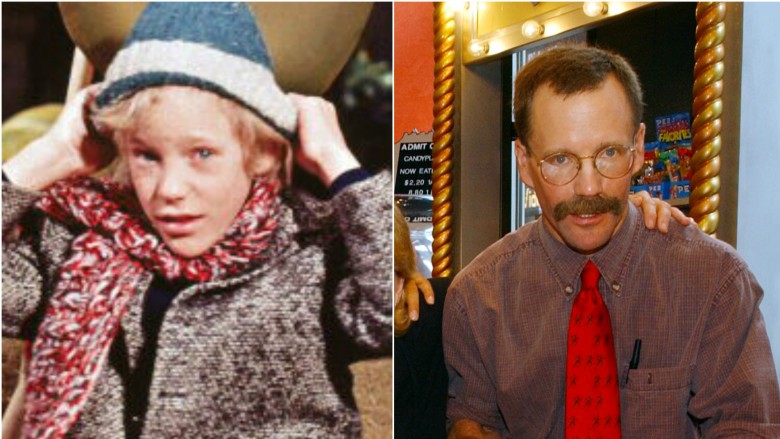 The adorable Peter Ostrum was a sixth-grader performing in local plays when he landed the lead in the 1971 movie. Ostrum described the experience as a whirlwind, with producers contacting him after he was cast and telling him to be ready to fly to Munich for filming in 10 days. "It was sort of like being an exchange student for five months," he told the Journal of the American Veterinary Medical Association in 2000.
Although Ostrum enjoyed working on the film, he found that acting wasn't for him, even turning down an offered three-picture deal from the studio. He ended up finding his true calling shortly after returning from filming Willy Wonka, when a veterinarian came to look at his family's new horse. "I can remember the veterinarian coming out and taking care of the horses, and it made a huge impression on me," Ostrum said. "This person really enjoyed what he did for a living."
Ostrum, who used to lie about Willy Wonka and say it was his brother who performed the role, considered going into acting again between high school and college, even going to California for a week to get a sense of the environment. However, this ended up pushing him even more to veterinary school, and he eventually earned his doctorate of veterinary medicine from Cornell University in 1984. "Acting was fine," he explained, "but I wanted something more steady, and the key is to find something that you love doing, and that's what my profession has given to me."
The veterinary career seems to have worked out well for Ostrum. According to their website, Ostrum is currently a partner at the Countryside Veterinary Clinic in New York. He seems to have put his Willy Wonka days behind him, as his bio mentions nothing about the classic film.
Freddie Highmore (Charlie Bucket)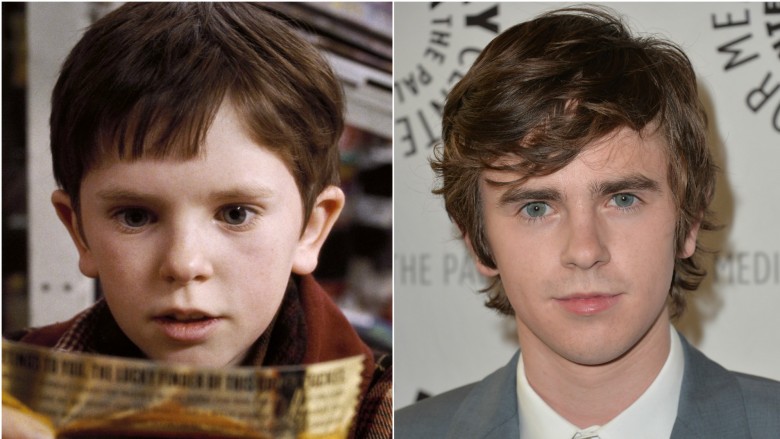 Freddie Highmore was already a veteran child actor when he landed the lead in the remake of Charlie and the Chocolate Factory. Highmore was just coming off a role with Willy Wonka himself, Johnny Depp, in Finding Neverland, and had also appeared in The Mists of Avalon and Two Brothers. After Charlie, Highmore continued acting in youth-oriented films, including Arthur and the Invisibles, August Rush, and The Spiderwick Chronicles, based on the book of the same name. He also voiced Lyra's daemon Pantalaimon in the live-action Golden Compass movie.
Highmore took some time off to attend the University of Cambridge's Emmanuel College, graduating with a degree in Spanish and Arabic. During his third year, he started filming his most notable adult role to date, that of young Norman Bates on A&E's Psycho prequel Bates Motel. His work on the creepy show has landed him two Critics Choice Television Awards nominations and has quickly separated Highmore from his child acting roles. Highmore has also been active behind the scenes, joining the Bates Motel writers' room and penning the season four episode "Unfaithful." The actor is set to write another episode and make his directorial debut in the drama's fifth and final season.
Highmore credits family friend Danielle Radcliffe, of Harry Potter, fame, for helping him smoothly making the transition from child to adult actor, saying, "Dan's done so many things. He has an amazing work ethic… That drive is an inspiration."
Up next for Highmore after Bates Motel wraps is a drama pilot from House's David Shore, in which the actor will play a surgeon with autism and Savant syndrome who lands a job at a prestigious hospital, and Baby Face, a miniseries he cowrote with Bates Motel creator Kerry Ehrin. Highmore is also attached to star in the Great Depression-era love story as the notorious bank robber "Baby Face" Nelson.
Julie Dawn Cole (Veruca Salt)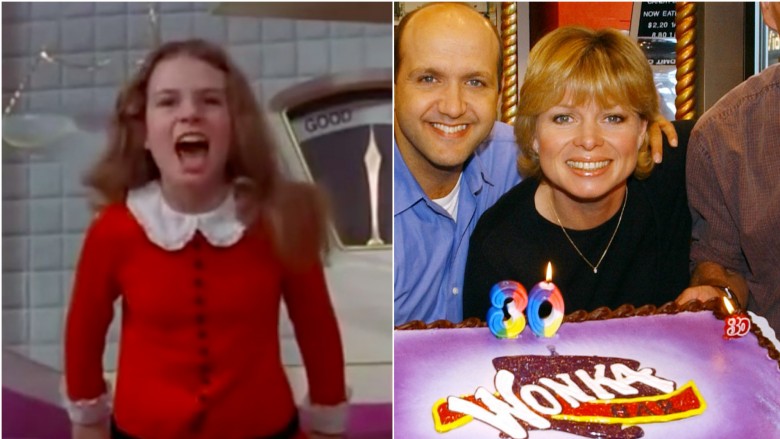 Julie Dawn Cole literally wrote the book on being a former Willy Wonka star, with the former actress publishing I Want It Now!: A Memoir of Life on the Set of Willy Wonka and the Chocolate Factory in 2011. Cole, who keeps up active social media accounts, is happy to keep close to her bratty character Veruca Salt, even maintaining the Twitter handle @RealVerucaSalt.
Cole continued acting after Willy Wonka, most notably appearing on the TV drama Angels and the soap Emmerdale. She also worked at one point as a fitness trainer. Nowadays, she works as a psychotherapist at a hospice with families and children suffering from illnesses, something she says she "really enjoy[s]." Cole, who says she still occasionally keeps in touch with the other children from the movie, regularly makes convention appearances and keeps talking to fans about the original film on social media.
Julia Winter (Veruca Salt)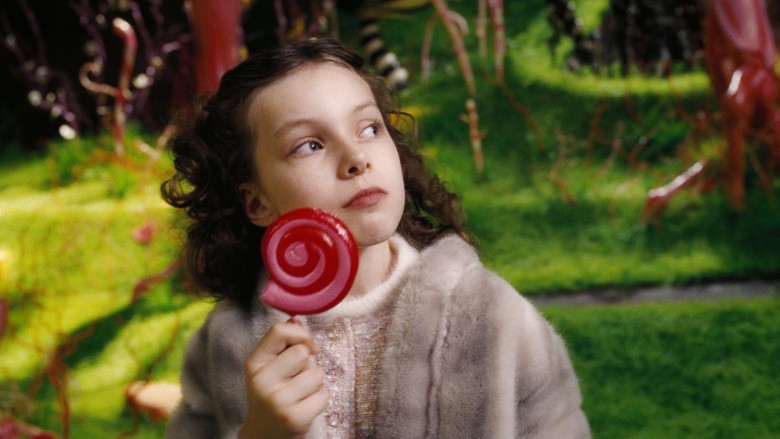 The newer movie's Veruca Salt has been much, much quieter than her earlier counterpart since the film came out. Julia Winter, whose only acting credits are Charlie and the Chocolate Factory and the video game based off the movie, has kept entirely out of the public eye since the film was released.
Rumor has it that Winter, who was picked for the part of Veruca while at a theater school in London, is training to be a doctor in Sweden, where she was born. While the rumor mill also says that she is BFFs with costar AnnaSophia Robb, Winter has yet to emerge and confirm any details about what she's up to. You can't fault her for wanting to leave the spotlight and live a normal life.
Denise Nickerson (Violet Beauregarde)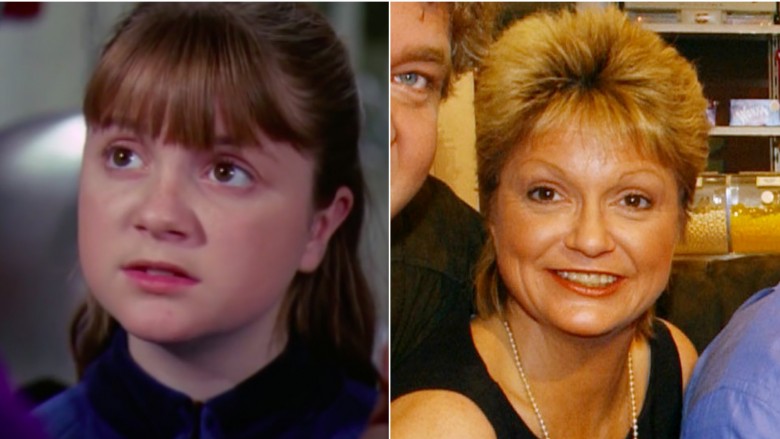 Denise Nickerson's most notable pre-Willy Wonka role actually has an odd connection to the 2005 remake: Nickerson played Amy Jennings and Nora Collins on the TV soap opera Dark Shadows, a cult hit which ran on ABC from 1966 to 1971. The show was adapted for the big screen in 2012 by Charlie and the Chocolate Factory director Tim Burton, starring the new Wonka, Johnny Depp. Aside from that, the actress had also appeared on Broadway and in The Neon Ceiling before landing the part of gum chewer Violet Beauregarde. Nickerson, the most veteran of the movie's child stars, said she was excited for the chance to work with other kids on Wonka, saying, "When I got the script I was like, 'Oh my god, there's going to be kids and chocolate. How cool can that be?'"
Nickerson continued acting for a while after Wonka, eventually moving from New York to California when she was 16, something she called "probably the worst career move I could have made" because child labor laws prevented her from working as much as 18-year-olds, who were close enough in age to land the same roles. During that time, she filmed projects like Smile and The Brady Bunch, landing her final role in Zero to Sixty just before she turned 21.
Nickerson said she decided then that she wanted to go get a non-acting job, and told TMZ in 2011 that she was working as a financial analyst for an aerospace company. Nickerson claimed that one of the company's satellites was actually involved in finding Osama Bin Laden, so there's that.
Annasophia Robb (Violet Beauregarde)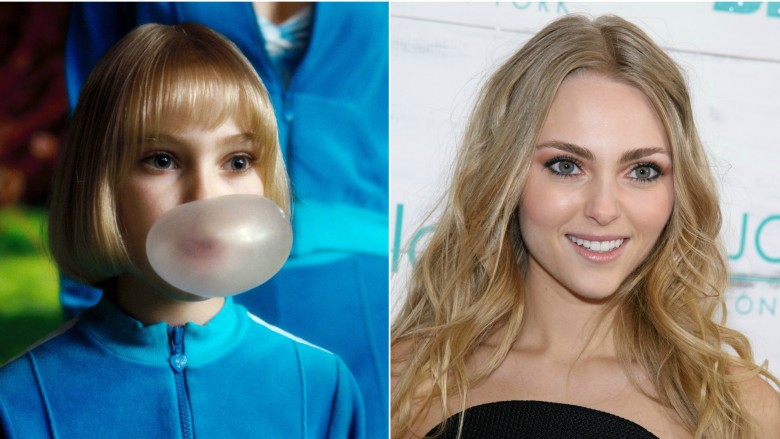 Like Nickerson, Annasophia Robb was also an child actress when she landed the role of Violet in the 2005 remake, appearing on an episode of Nickelodeon's Drake & Josh and in the TV movie An American Girl Holiday as the famed Samantha, one of the first dolls in the American Girl lineup. Robb earned a Young Artist Award nomination for the role.
After Charlie, Robb destroyed the tear ducts of everyone everywhere in the devastating Bridge to Terabithia, followed by roles in Sleepwalking with Charlize Theron and Race to Witch Mountain with Dwayne Johnson and future Hunger Games villain Alexander Ludwig. She also landed the role of real-life surfer Bethany Hamilton in the teen-oriented biopic Soul Surfer and appeared alongside Steve Carell in The Way Way Back.
One of Robb's biggest career breakout moments came when she was cast as the lead in The CW's Sex and the City prequel. As the younger version of Sarah Jessica Parker's Carrie Bradshaw, Robb redefined '80s fashion and fun, but, sadly, the series was canceled after just two seasons. Robb most recently starred on PBS' Mercy Street, which was also canceled after two seasons. She's still keeping busy, though, as a student at New York University while still balancing auditions and acting roles.
Michael Bollner (Augustus Gloop)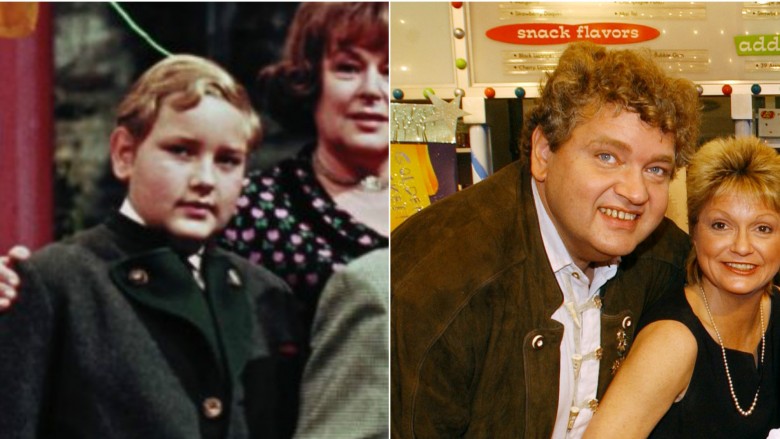 Willy Wonka and the Chocolate Factory is the only credit Michael Bollner has to his name, with the child actor portraying the gluttonous Augustus Gloop. (He has since also appeared as himself in a TV show called Bizarre Transmissions from the Bermuda Triangle.) Bollner has kept himself out of the spotlight, but he did tell People in 2005 that he was working as a tax accountant in his native Munich. "I'm still not skinny," he told the magazine. "I love to eat anything with a lot of sugar."
One thing that's probably made it easy for Bollner to live a normal life was that he never really knew he was famous. Costar Paris Themmen said in a Reddit AMA that Bollner actually had no idea how popular the film was until he was approached in 1998 for a reunion—it never gained the momentum in Germany that it did in the United States.
Philip Wiegratz (Augustus Gloop)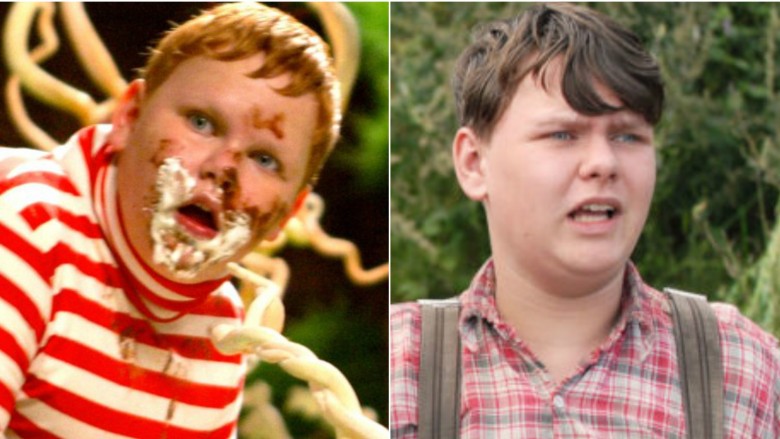 Like Bollner, Philip Wiegratz, who plays Augustus in the remake, is from Germany—but unlike Bollner, he has continued his acting career in his native country. Wiegratz had to learn English and wear a fat suit for the part, which Jordan Fry, who played Mike Teavee, said felt "foamy" and "weird." "He actually lost weight in it because it was really hot, but he was probably glad that he had that suit on when we were filming at the gates of the factory," mused Fry. "It was supposed to be warm and look cold, but it was cold and looked cold."
While Charlie was Wiegratz's only English language film to date, his notable German roles include the historical drama Lore and the fantasy movie Ruby Red.
Paris Themmen (Mike Teavee)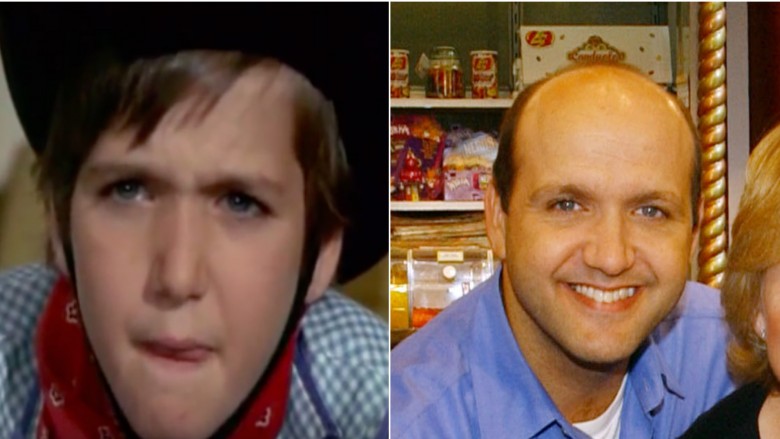 Paris Themmen, who played Mike Teavee, has continued to build a career in showbiz—just not in acting. According to his website, the former child star is currently working as a casting director for commercials, something he's pretty familiar with considering he was an experienced commercial actor before landing his role as Mike in the movie.
After Wonka wrapped, Themmen went on to appear in The Rothschild's on Broadway and did more theater and commercials before deciding to take a break from acting at age 14 to "just be a kid." He later attended New York University, where he got his BFA in theater. After graduation, Themmen focused on his love of travel, visiting at least 40 countries and founding Access International, a travel service that sends backpackers standby on charter flights to Europe. Themmen then spent time working in real estate, retail, as a financial consultant, and in film production as a production assistant and assistant director. He even worked as a Disney Imagineer before getting into casting.
Themmen has had a bit of acting experience since Wonka, appearing in a pair of TV movies and in a small role on Star Trek: Voyager, which a friend of his helped set up due to him being a big fan of the original series. "Honestly, I was really jazzed about it, just to be in the Star Trek universe," he said. Themmen also had a "featured extra" role in The Big Lebowski, where he can be seen in the bowling alley and title sequence, and he says if "you're really good," you can see him pop up in the background at points of CBS' The Good Wife. He has also guest judged a few sweets-themed Food Network shows, including Cake Wars and Top Chef: Just Desserts — and in 2018, he made headlines for a brief appearance as a contestant on Jeopardy! during which host Alex Trebek, seemingly more interested in the long list of countries Themmen has visited, somehow neglected to mention his illustrious Wonka past.
Jordan Fry (Mike Teavee)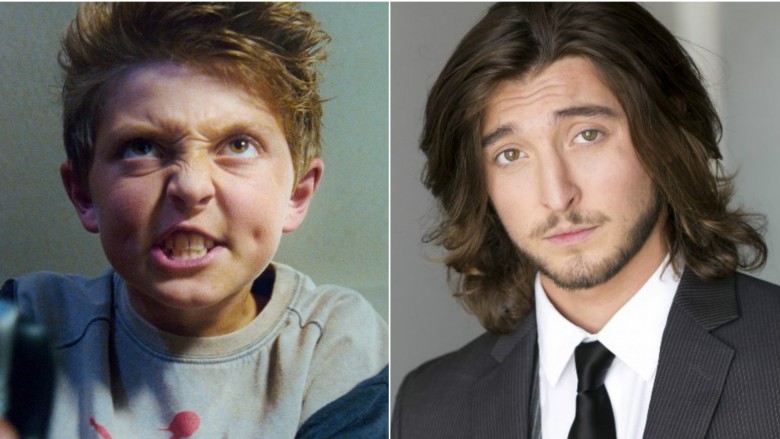 Mike Teavee isn't the only iconic character Jordan Fry got to play in his youth: the actor also voiced the main role of Lewis in Disney's underrated Meet the Robinsons. Fry has also appeared in a few shorts and in a small role in the Amanda Seyfried thriller Gone. Although he took a break from acting for a while, he's set to appear onscreen again in Byrd and the Bees, a romcom starring Revolution's Tracy Spiridakos and written by Fry's mother, Christine.
From his Instagram page, Fry seems to be traveling a lot these days, even going on a mission trip to Africa. The actor lists himself in his bio as an "aspiring Batman" and even lobbied Ben Affleck with one post urging the star to make him Nightwing. With the character getting his own movie, could Fry have a chance? Only time will tell.