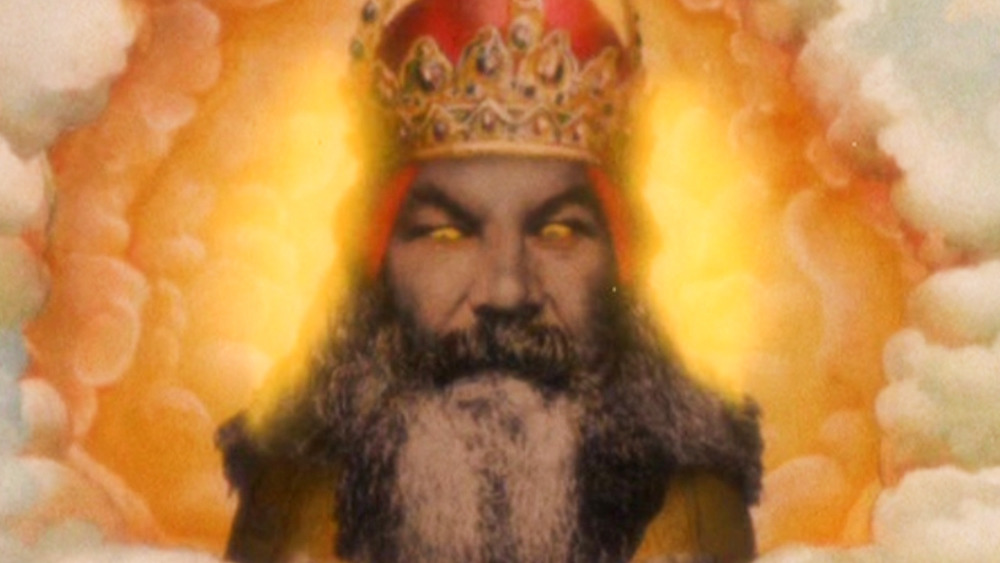 In troubling times, having a sense of humor makes us more resilient, and finding an escape in the world of comedy lets us relax, even if for only 90 minutes or so. And where better to turn to when the need for a laugh kicks in than Netflix?
The platform has promised its subscribers a new film for every week in 2021, a seismic effort to remain the undisputed king of the streaming services. However, when faced with Netflix's colossal inventory of binge-worthy content, choosing what to watch next can be a challenge. But if you ever find yourself tired and frustrated, paralyzed by the endless options on your Netflix account, fear not! In these moments of indecisiveness, we can turn to the film fanatics whose job it is to sift through the good, the bad, and the ugly and point us towards the comedies that are most worth our time.
Here are the best comedies on Netflix, according to critics.
Mr. Roosevelt
If you're craving a quirky indie darling to watch on a lazy Saturday night (or any day of the week, really), look no further than Mr. Roosevelt. Boasting a rare 100 percent Tomatometer score, auteur Noël Wells' first film — a unique exploration of grief, love, and fame — was praised by critics for its "insightful script," "laugh-out-loud funny performances," and "biting snippets of social commentary." Mr. Roosevelt also won the coveted Audience Award after its premiere at SXSW, giving us, according to critic Leigh Monson at Substream Magazine, a glimpse of the brimming "potential Noël Wells has as a filmmaker."
The film's protagonist is Emily Martin (played by Wells), a viral YouTube star who doesn't quite fit within the shallow waters of Los Angeles' comedy scene. But when Emily's ex-boyfriend Eric (Nick Thune) informs her that her cat Mr. Roosevelt has died in her hometown of Austin, Texas, she doesn't hesitate to escape the swamp of sycophants that surround her and books the first ticket out. Emily arrives to the hospital, prepared for the pain of losing her cat, but what she doesn't expect is the other emotional hurdle lurking in the shadows: meeting her ex's new girlfriend.
Don't Think Twice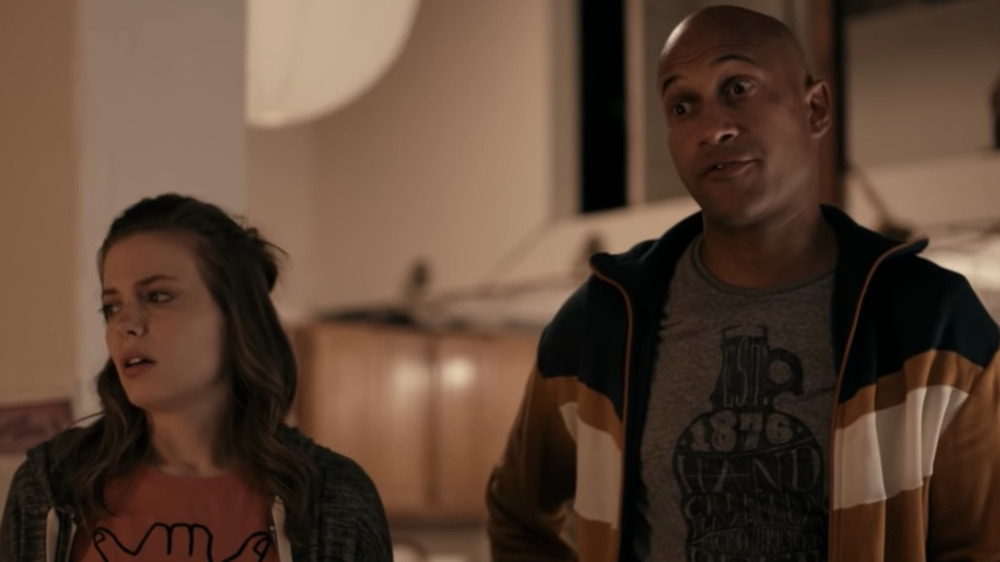 When Key & Peele ended its run on Comedy Central in 2015, the show's fans were naturally devastated. But luckily for them, Keegan-Michael Key and Jordan Peele were only just getting started. Since their departure from their viral sketch series, the dynamic duo have incredibly busy, either producing their own crop of comedy content or lending their talents to some of Hollywood's biggest projects to date. So it is no surprise that 2016's Don't Think Twice, one of the first films Keegan-Michael Key's starred in, was a smash hit— at least according to the critics.
With a 98 percent Tomatometer rating, Don't Think Twice, written and directed by the hilarious Mark Birbiglia, was commended as "a perfect movie" and a "love-filled film" that is "genuinely sharp, funny, and bracingly honest." Offering a "bittersweet look" at the trials and tribulations faced by an optimistic comedian pining for their big break, this story will touch anyone who has faced the obstacles of chasing after seemingly impossible dreams.
Graced by an all-star cast including Gillian Jacobs, Kate Micucci, and Chris Gethard, Don't Think Twice will be a great watch for those who love an underdog story — and for those who need to be reminded that it's okay to fail as long as we remember to turn those who can pick us back up: our friends and family.
Monty Python and the Holy Grail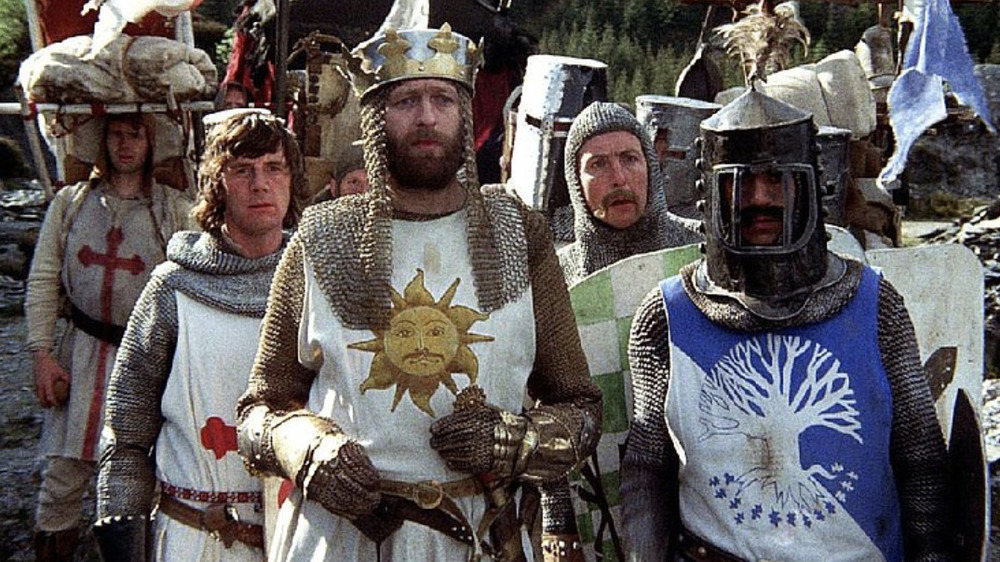 Sometimes, it's best to return to the classics for a laugh or two — and Monty Python and the Holy Grail might be your best bet.
Despite being released in 1975, this gut-busting parody based on the King Arthur legend is just as funny today as it was four and a half decades ago. Terry Gilliam and Terry Jones' opus, which sits at a 97 critical approval score on Rotten Tomatoes, is an absurd spectacle that critics have called the "ultimate mock epic" and "a zany, hysterically funny, and sometimes brilliant if sometimes sophomoric send-up of every medieval movie ever made."
The high-praise doesn't stop there, though. Jamie Graham at Total Film magazine gave the film a perfect five-out-of-five-stars score in a 2013 review, describing Monty Python and the Holy Grail as a "surreal take on the legend of Camelot [that] bursts with inspired lunacy" (via Rotten Tomatoes).
It's no surprise then that Monty Python and the Holy Grail has reached an almost mythical status in the decades since its release. Back in 2000, Total Film ranked it the fifth-greatest comedy film of all time (via BBC News). The comedy troupe's magnum opus, The Life of Brian, earned the first spot on that list — which only proves one thing: Monty Python's comedic genius is a real treat to witness and rarely disappoints.
Groundhog Day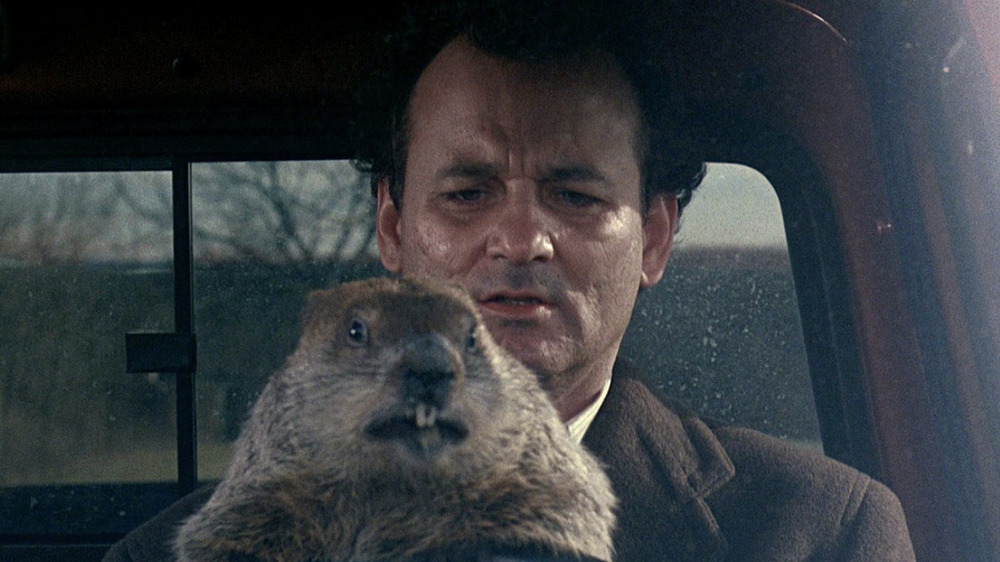 Bill Murray is one of our generation's greatest comedians. From Lost in Translation to Ghostbusters, Murray has charmed audiences everywhere, and Hollywood's top filmmakers have sought out his snarky sensibilities for decades. But the film that solidified Murray as a leading man was Groundhog Day, perhaps the most beloved dramedy of all time.
Upon its release in 1993, Groundhog Day was an immediate box-office success, grossing a whopping $105 million worldwide across its theatrical run. It was a hit with the critics too. The great movie critic Hal Hinson called Groundhog Day "the best American comedy since Tootsie" — another film Murray starred in.
Contemporary reception of Groundhog Day echoes that of its predecessors as well. On Rotten Tomatoes, the film has earned a 96 percent approval rating from the aggregated reviews of 83 critics, with a consensus that reads, "Smart, sweet, and inventive, Groundhog Day highlights Murray's dramatic gifts while still leaving plenty of room for laughs."
In 2000, the American Film Institute ranked Groundhog Day number 34 on its 100 Years..100 Laughs list acknowledging the 20th century's best comedy films. The movie earned the 27th spot on the Writers Guild of America's 101 Greatest Screenplay's list. The Library of Congress even selected Groundhog Day for preservation in the National Film Registry in 2006 – a high honor for any movie.
50/50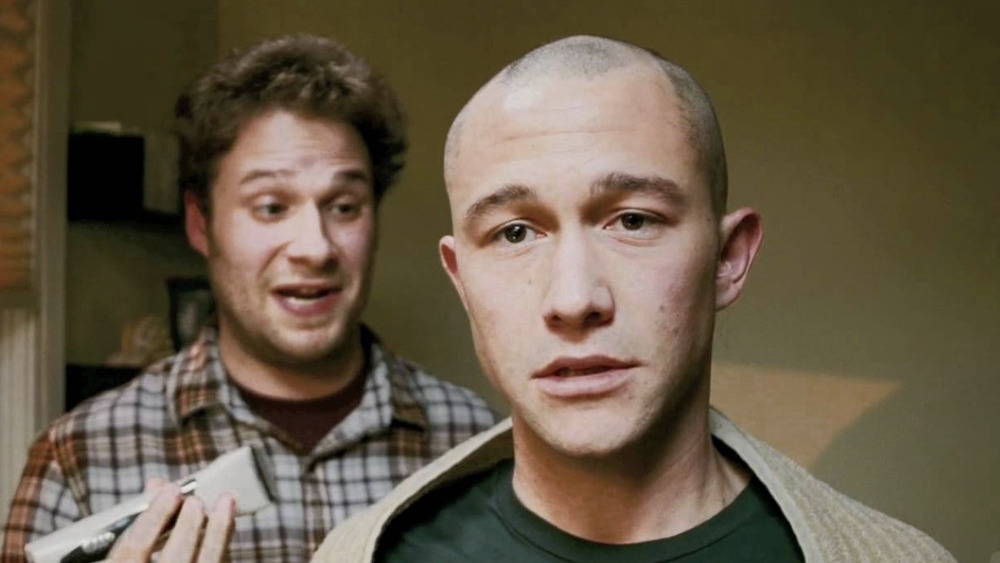 When life takes a turn for the worse, you would hope to have someone like Kyle (Seth Rogen) from the movie 50/50 on your side. In this heart-warming comedy, Joseph Gordon-Levitt plays Adam, a young man who struggles to accept his cancer diagnosis. After going through the five stages of grief, Adam overcomes his personal demons and learns to lean on his friends for emotional support to help him get through his chemotherapy treatment.
Honest and heartfelt, 50/50 captivated critics and casual moviegoers alike upon its release 2011. Kaleem Aftab of The List praised the film for "treat[ing] cancer with the respect it deserves whilst also showing the remarkable ability of humans to find laughter in the most heinous of circumstances." 50/50 was also celebrated as "an intelligent film" that manages to be "moving, uplifting, and pant-wettingly funny" at the same time. Above all, though, 50/50 offers viewers an important lesson to take away: You might not be able to change your situation, but you can control the way you respond to it.