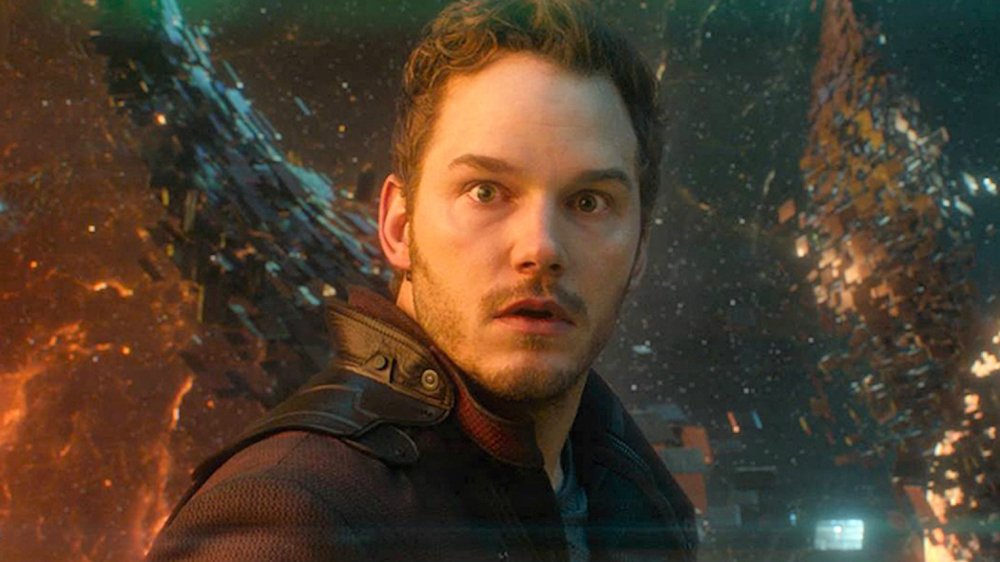 Movie stars are just like the rest of us! Isn't that what Hollywood tells us all the time? Sure, most movie stars are impossibly attractive multi-millionaires who get paid more than most people make in a lifetime to pretend to interact with imaginary creatures on green-screen sets while being showered with awards, fame, and fandom … but yeah, otherwise, they're just like us! Okay, so maybe movie stars aren't just like us, but there is one way in which they're surprisingly similar — their careers don't always go according to plan. Sound familiar? We've all been there, including the rich and famous. Sometimes it works out (e.g. the people on this list). Sometimes it doesn't (e.g. the movie careers of David Schwimmer, David Caruso, Matthew Perry … we could go on).
Succeeding in the movie business isn't a one-size-fits-all formula. It takes talent, tenacity, timing, freakishly good genes, and a really amazing agent. It also takes adaptability. By being adaptable, some movie stars have totally changed their big screen persona, while many others started going one direction, pivoted to another, and then wound up back where they started. Sounds complicated, but hey, that's show business! Who are these actors, and how have they reinvented themselves? Here are the most successful movie star reinventions ever!
Dwayne Johnson is the world's biggest movie star … literally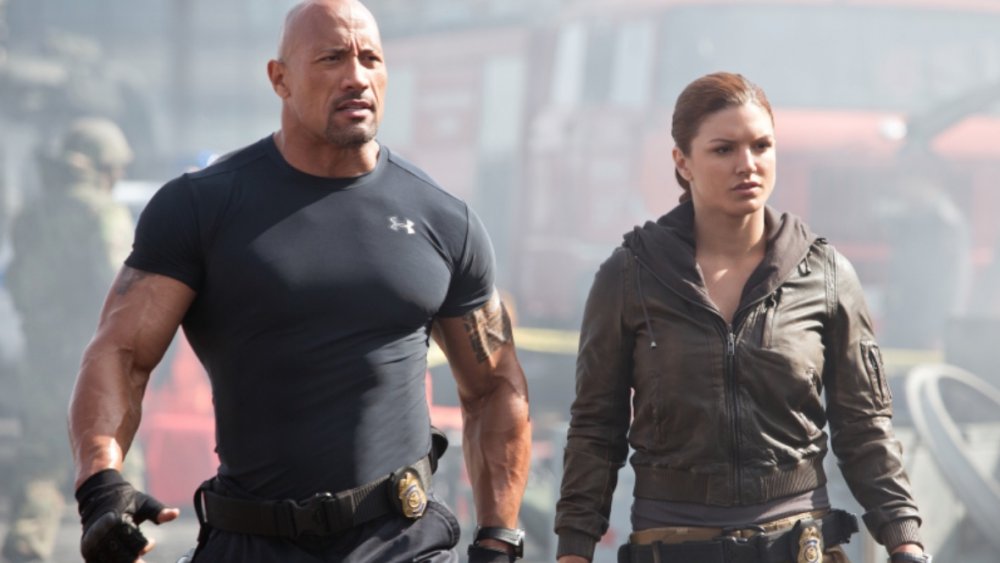 Dwayne "The Rock" Johnson is the poster child of reinvention. While he makes everything look easy, his career has been anything but. His first brush with stardom was playing defensive end for the National Championship-winning Miami Hurricanes, but he couldn't parlay that success into a career in the NFL, so instead, he followed the family business of professional wrestling. WWE fans rejected his first persona, the goody two-shoes Rocky Maivia (even chanting "die, Rocky, die"), so he transformed into the cocky, hilarious character of The Rock, earning his place on the Mount Rushmore of pro wrestling as a result.
Hollywood came calling, first with a supporting role in 2001's The Mummy Returns and then a lead role in the prequel/spinoff The Scorpion King, for which he was paid $5.5 million, the most ever for a first-time leading man. However, under his agency's advice, Dwayne Johnson dropped "The Rock" nickname and a lot of muscle mass, too. A string of forgettable action pics and family flicks followed until Johnson revived his "Rock" persona, got back in the gym, and took roles more suited to his talents, earning the nickname "franchise Viagra." What's followed is $12.2 billion at the global box office and status as "Hollywood's highest-paid actor." Do you smell what The Rock is cooking? It's money, lots of it.
Tom Hanks' career is like a box of chocolates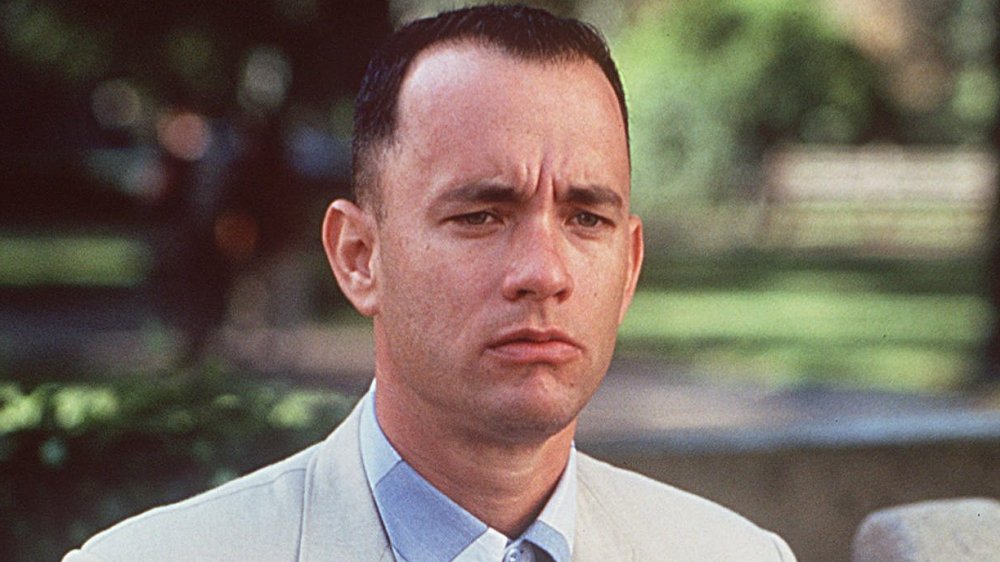 If you grew up in the 1990s, you know Tom Hanks as the critically acclaimed, multi-award-winning movie star who's considered one of the greatest and most bankable actors of his generation. With two Oscars and $11.3 billion in global grosses to his name, it's a well-earned reputation. However, if you grew up in the 1980s, you probably know Hanks as the go-to goofy comedian. While Hanks was an A-lister in the '80s, he was a far cry from the prestigious actor he would become. It would be like if Jason Biggs circa American Pie became Matthew McConaughey circa Ghosts of Girlfriends Past, who then became Meryl Streep circa, well, her entire career actually.
Tom Hanks' breakout role was in the 1980-82 sitcom Bosom Buddies, in which he and Peter Scolari crossdressed as women in order to afford an expensive apartment (yeah, we're confused, too). Hanks parlayed this success into 1984's one-two punch of Splash and Bachelor Party, and four years later, he scored his first of six Oscar noms for Big. Though he still did comedies, Hanks largely left the silliness behind and eventually scored back-to-back Oscars for Philadelphia and Forrest Gump. Not bad for the guy who started his career seducing mermaids.
Robin Williams was the comedian who could make you cry … and cringe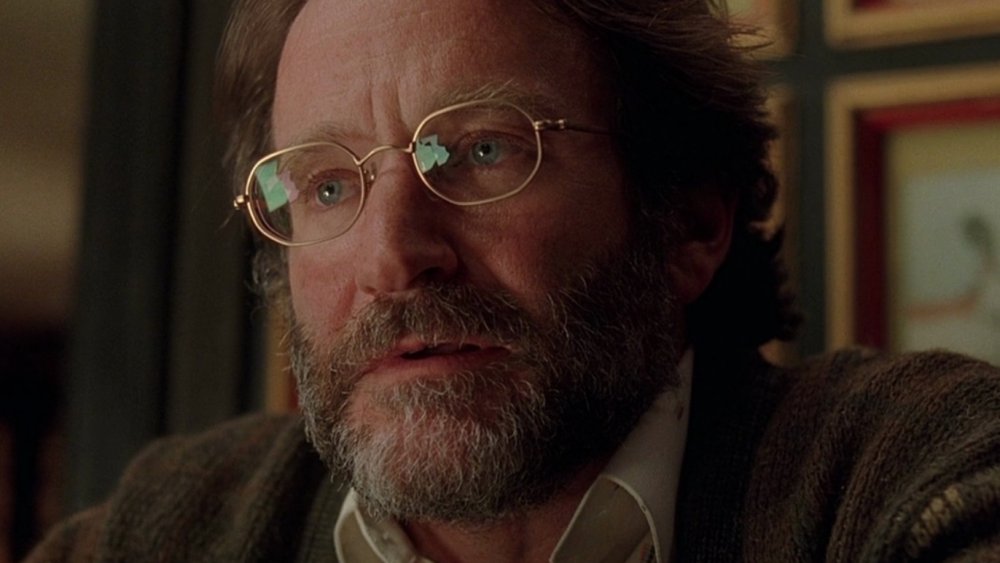 The late, great Robin Williams will most likely be remembered for his sensory overload-inducing sense of humor and seemingly inexhaustible energy. Watching him on the stage or screen was like watching the spinning top from Inception — he never stopped. While no stand-up comic and big-screen comedian has ever matched Williams' manic, mile-a-minute energy, he also packed more pathos into his performances than any comedian since Charlie Chaplin.
Williams parlayed his singular stand-up routine into the 1970s sitcom spinoff Mork & Mindy, with Williams playing Mork from the planet Ork, who first appeared in a post-"jump the shark" episode of Happy Days. This would've been a career-killer for anybody but Williams, who instead became one of the most bankable comedians of the 1980s and 1990s. Even so, Williams immediately began reinventing his cinematic persona in Good Morning Vietnam, Dead Poets Society, and The Fisher King, signaling the funny man also had acting chops. All three roles earned him Oscar noms, and he finally won for Good Will Hunting. Williams' most interesting work afterwards was playing the villain in Insomnia and One Hour Photo. A lesser actor would've chewed scenery, but Williams crawled under your skin, showing the remarkable restraint only a great actor possesses and proving just how great he truly was.
The McConaissance is the real deal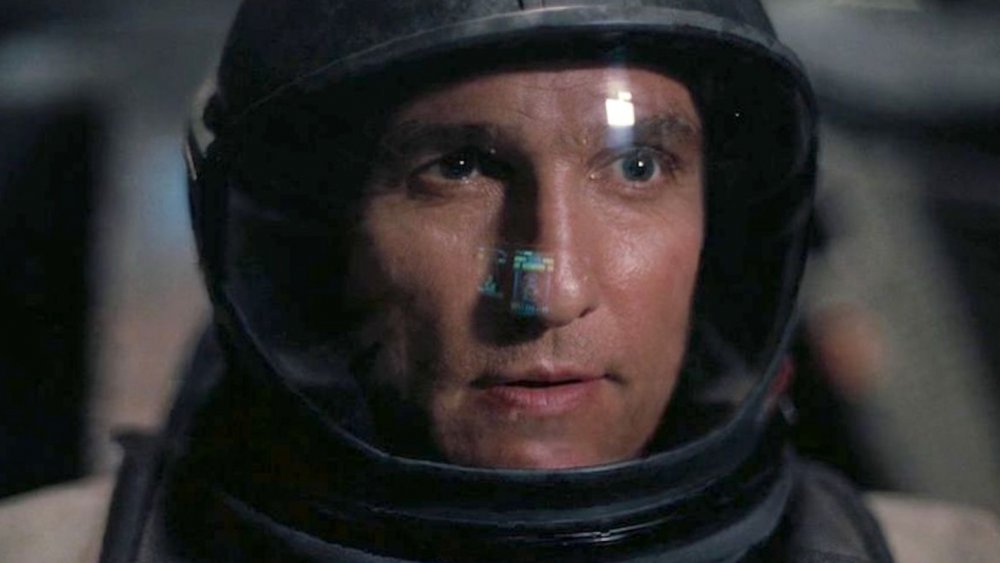 Matthew McConaughey's career reinvention is so famous that it has its own term — the McConaissance. The McConaissance took off in the early 2010s as McConaughey left behind rom-coms like Failure To Launch, Ghosts of Girlfriend's Past, and How To Lose a Guy in 10 Days (all with his standard lean in the poster) for critically acclaimed pics like The Lincoln Lawyer, Killer Joe, Mud, Magic Mike, and finally, Dallas Buyers Club, which won McConaughey an Oscar. But was the McConaissance all a lie? Or, at the very least, overblown? McConaughey seems to think so. In an interview with Cigar Aficionado, McConaughey said, "That whole thing was much less of a 180 for myself than people seemed to think. … I just said, 'F*** the bucks — I'm going for the experience' in the things I was choosing." Fair enough.
While McConaughey first stole the show as a skirt-chasing stoner in 1993's Dazed and Confused, his early work was in dramatic roles like Lone Star, A Time To Kill, and Steven Spielberg's Amistad. But even those acclaimed roles felt "expected" (who turns down Spielberg?) and were followed by more than a decade of safe studio pics. Really, the McConaissance was less a change from "good" to "bad" roles and more a change from "safe" roles to well, as he put it, "f*** the bucks" parts. Not every post-McConaissance role has been good (Serenity … why?), but all have embodied his newly revived "alright, alright, alright" philosophy.
Jessica Lange's career is anything but an American Horror Story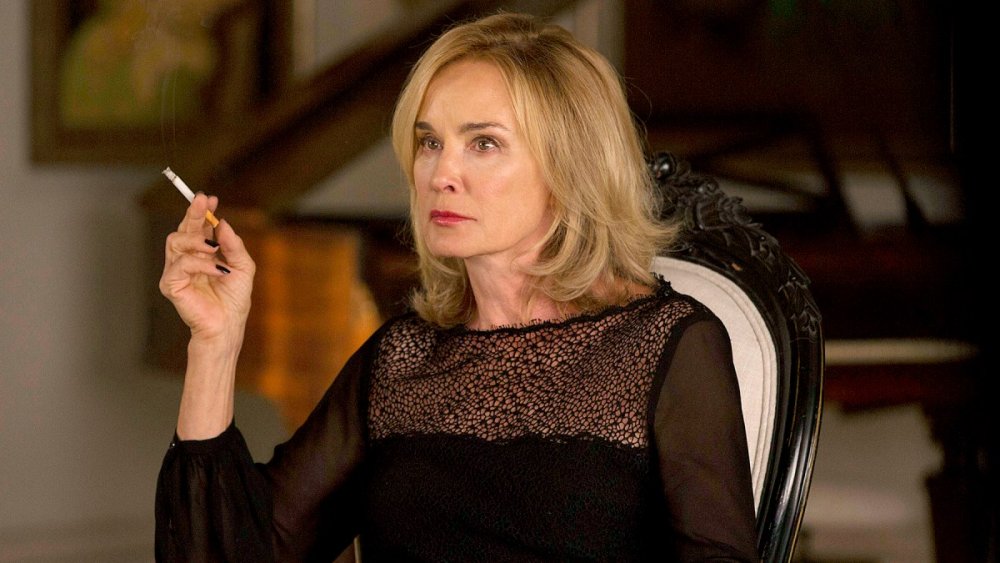 The much-anticipated 1976 King Kong remake wasn't worth the 43-year wait, as the great ape slipped on a giant banana peel. One of the biggest problems was the proverbial blonde at King Kong's center, Jessica Lange. It wasn't beauty that killed the beast, it was bad acting. While Lange won a Golden Globe, her performance was one of the movie's many weak points, though she had her work cut out for her. King Kong wasn't only Lange's first film role, she was charged with the unenviable task of taking over for Fay Wray's iconic Ann Darrow and breathing life into a paper-thin character whose only unique attribute was her name, Dwan (because "Dawn" was too safe, we guess?).
Nobody would've been surprised if Lange faded into obscurity after that. Instead, her career as an acclaimed actress thrived. In 1983, she achieved the rare feat of being nominated for two Oscars in one year, Best Actress for Frances and Best Supporting Actress for Tootsie, for which she won. She was nominated four more times, winning her second Oscar for 1995's Blue Sky, followed by multiple Golden Globes and Emmys, most notably for her scene-stealing work on TV's American Horror Story.
Michael Keaton's career goes way beyond Batman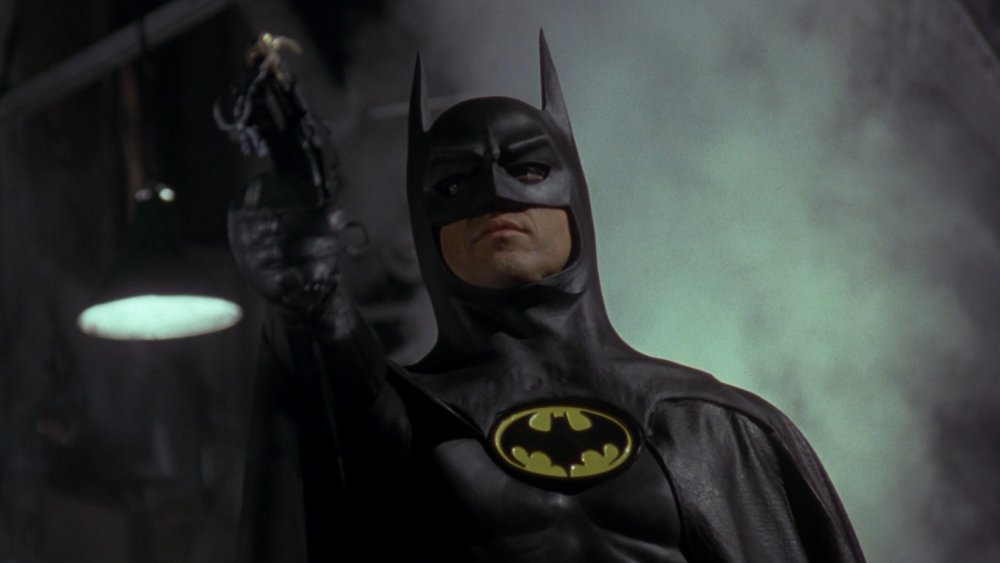 Michael Keaton may be an all-time fanboy favorite but make no mistake, he's been in a lot of truly terrible movies. However, while a lot of Keaton's contemporaries have fallen by the wayside, he's managed to build a successful career spanning decades thanks to his ability to constantly reinvent himself. He immediately established his fast-talking, wise-cracking, manic persona in 1982's Night Shift, followed by an "everyman" comic performance in 1983's Mr. Mom. A string of so-so (Gung Ho, Johnny Dangerously) and downright terrible (The Squeeze) comedies followed before Keaton realized a shift was in order.
The year 1988 was a breakthrough one for Keaton, as he starred as the title character in Tim Burton's freaky black comedy Beetlejuice and then as an alcoholic, drug-addict trying to get Clean and Sober. Keaton's newfound dramatic versatility gave him the credibility (if not the initial fan support) to play his most famous role, Batman. However, due to creative differences, Keaton left the part (and the multi-million dollar paydays) after 1992's Batman Returns. Keaton remained in the wilderness, playing mostly mediocre roles for more than two decades, before making his comeback in the early 2010s with Birdman and Spotlight, becoming one of the few actors to star in back-to-back Best Picture winners. Batman may not have superpowers, but Keaton's power is definitely reinventing himself.
Liam Neeson went from 'serious actor' to senior action star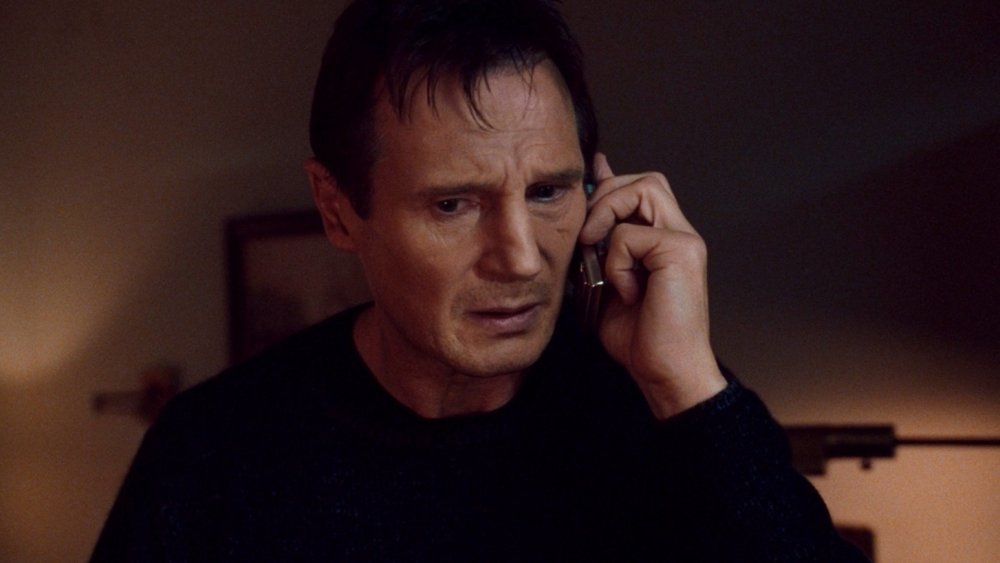 "I have a certain set of skills." With seven words, Taken's trailer established something moviegoers long suspected … Liam Neeson is kind of a badass. Neeson launched his career playing supporting roles to some of the era's biggest stars — The Bounty (Anthony Hopkins and Mel Gibson), The Dead Pool (Clint Eastwood), and Next of Kin (Patrick Swayze). Neeson wasn't establishing a big-screen persona, he was paying the bills, and he capably handled small roles requiring a tall guy. Neeson finally carried a film in 1990's Darkman, a pulpy noir directed by a post-Evil Dead, pre-Spider-Man Sam Raimi, which did well enough with $33 million, but it wasn't enough to make Neeson a bona fide action star.
As a recognizable actor but not a major movie star, Neeson fit the bill for the title role in Steven Spielberg's Oscar-winning magnum opus Schindler's List, Neeson's biggest hit to date at $322 million worldwide. Neeson also nabbed an Oscar nom and secured his rep as a "serious dramatic actor," which he maintained for two decades despite some highly profitable stinkers like The Haunting and Star Wars: Episode I. But in 2009, Taken's $226 million worldwide gross launched Neeson's surprising late-career resurgence as a senior action star. Neeson's reinvention included a string of hits like Taken 2, Taken 3, The Grey, and Non-Stop. While his star power seems to be fading (Cold Pursuit and Men In Black: International tanked), Liam Neeson: Action Hero was a fun ride while it lasted.
Bill Murray went from movie star to American myth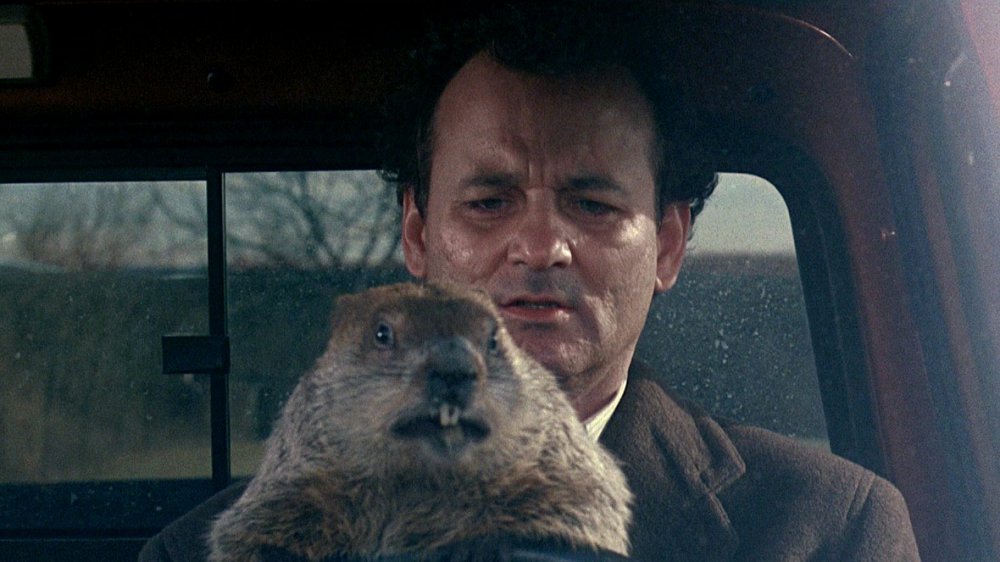 Most actors who reinvent themselves simply switch genres. Bill Murray transformed from movie star to American myth. Whether he's tending bar, crashing parties, driving taxis, or posing for engagement photos, spotting Bill Murray in public is like watching a falling star — a cosmically random yet miraculous event that's made precious because so few people get to experience it in person. Stardom found Bill Murray just a few years into his SNL tenure when 1979's Meatballs made $43 million. Murray immediately avoided type-casting and next played gonzo writer Hunter S. Thompson in 1980's dramedy Where the Buffalo Roam, a film whose $6.6 million gross sent him back to straight comedy, including classics Caddyshack, Stripes, and Ghostbusters.
The same year as Ghostbusters, Murray again tried his hand at drama in The Razor's Edge, and again moviegoers said "no thanks," giving it just $6.6 million. More comedies followed until the hilariously poignant Groundhog Day bridged the gap for the next phase of Murray's career, including lengthy collaborations with indie directors Wes Anderson and Jim Jarmusch and an Oscar nomination for Sofia Coppola's Lost in Translation. Murray's career (and his life, really) is a tale of constant reinvention. Hopefully, one of these days we'll run into him so we can ask him about it in person.
Charlize Theron has never not reinvented herself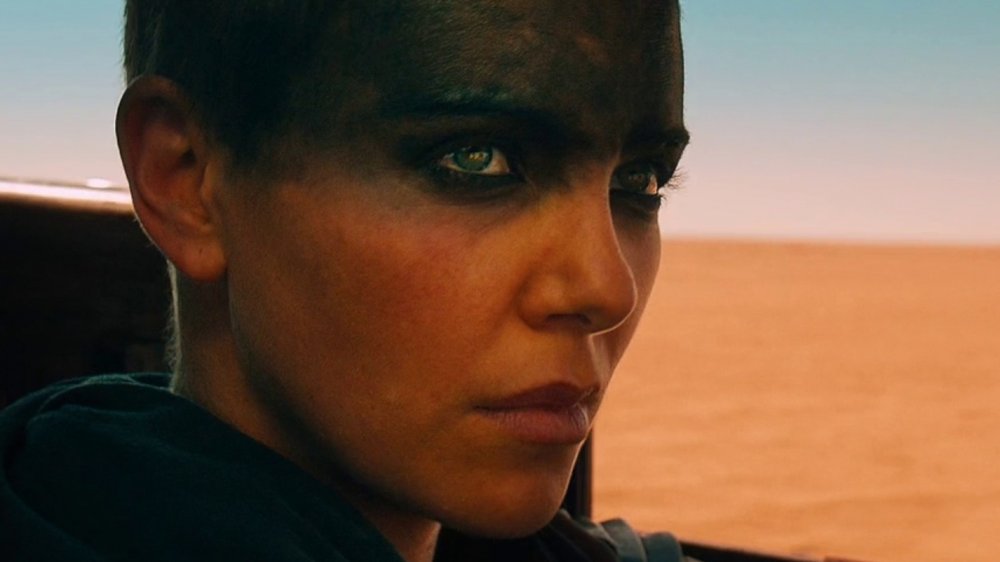 The cliche "one for you, one for me" posits that a successful film career is a balance between studio-approved blockbusters and personal passion projects. Nobody represents this trope better than Charlize Theron. She turned heads in 1996's 2 Days in the Valley and spent the next decade alternating between dramatic, romantic, and action-heavy roles. Some movies were memorable (The Cider House Rules, The Italian Job), some were not (Mighty Joe Young, Reindeer Games), while most were utterly forgettable parts in movies that were very much of their time (The Astronaut's Wife, The Legend of Bagger Vance, Men of Honor).
In 2003, Charlize Theron played "America's first female serial killer," Aileen Wuornos, a performance that not only won her an Oscar but had Roger Ebert gushing it was "one of the greatest performances in the history of the cinema." Yet Theron didn't retreat to Oscar-baity work. Instead, she continued mixing together action flicks, including lead roles in Mad Max: Fury Road, Atomic Blonde, and The Old Guard, as well as supporting villain parts in the Snow White and Fast & Furious series, along with dramatic roles like Young Adult and Bombshell. Lots of actors attempt the "one for you, one for me" career trajectory, but with the credibility she's earned by never getting too comfortable and continually reinventing herself across multiple genres, Theron has achieved it.
Is there anything Clint Eastwood can't do?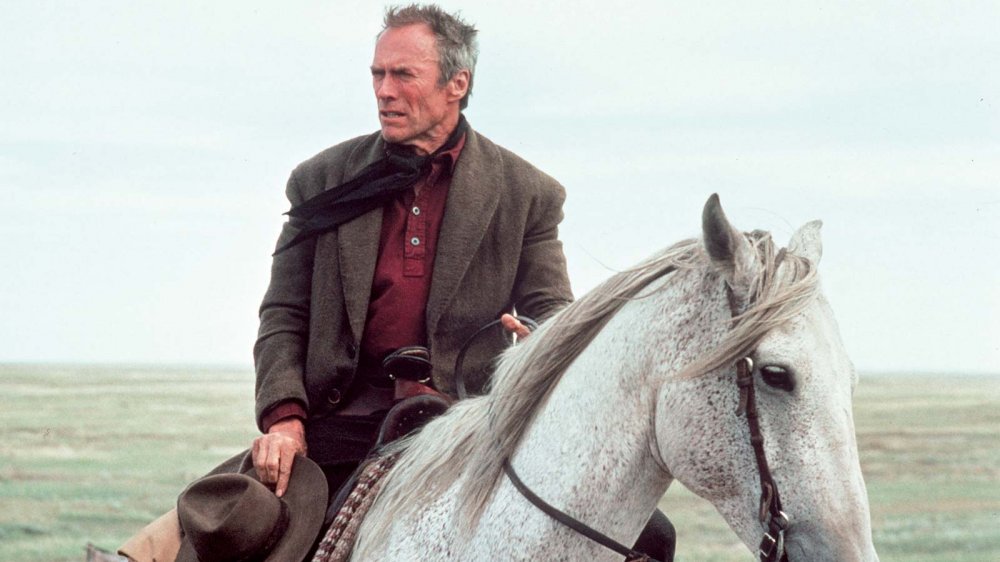 If Clint Eastwood's biography leaves you wondering what you're doing with your life, take solace. It's Clint Eastwood — nobody else is that badass. He's been a top-drawing movie star since the 1960s, a critically acclaimed, bankable director since the 1970s, and cooler than anyone alive since May 31, 1930. Oh, he also had a hit country record, "Bar Room Buddies," with Merle Haggard. Eastwood belongs on the Mount Rushmore of movie stars because he's constantly reinvented himself.
He stole the show as Rowdy Yates during Rawhide's eight seasons, but this was during an era when movie producers believed nobody would buy a movie ticket to watch an actor they could see on TV for free. Eastwood knew better, so he flew to Italy for Sergio Leone's "Man with No Name Trilogy" and proved them wrong, becoming the world's biggest movie star. Eastwood didn't rest on his laurels (or his millions) for long. At a time when A-list actors didn't direct, Eastwood got behind the camera for his first feature, Play Misty for Me, in 1971. Over 20 years and 13 movies later, Eastwood defied expectations again, winning Oscars for Best Picture and Best Director for Unforgiven. He defied the odds again in 2015, when at 85 years old, he directed American Sniper, his first movie to finish #1 at the year-end domestic box office. Hollywood hasn't invented something Clint Eastwood can't do.
Will Smith has always kept his career Fresh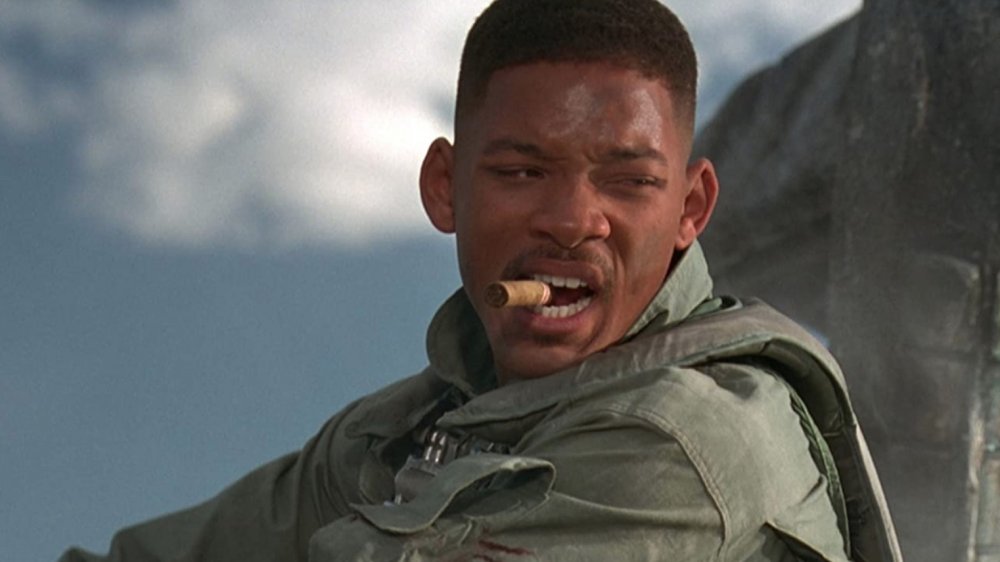 Will Smith has worn many hats in his nearly four-decade career, reinventing himself as he's transitioned from rapper to comedy star to movie star to his own personal brand. All along the way, one thing has always remained consistent — he stays fresh. Nicknamed "Prince Charming" in high school, Will Smith became "The Fresh Prince" and began his rap career at just 18 years old with DJ Jazzy Jeff in 1986, and he won the first Grammy for a rap performance in 1988 for "Parents Just Don't Understand."
In 1990, Will Smith brought his Fresh Prince persona to the small screen for The Fresh Prince of Bel-Air. Six successful seasons later, Smith launched into a full-time movie career. Many TV stars have tried and failed to transition into movie stardom, but Will Smith is not one of them. Will Smith's movies have earned $5.6 billion domestically and $9.5 billion worldwide, with an average of $194 million domestically and $308 million worldwide across 33 films. With the recent launch of his cross-platform media company, Westbrook Inc., Smith now looks to reinvent himself again from movie star to movie mogul. Parents just don't understand, but we like his chances.
Chris Pratt got lean for the big screen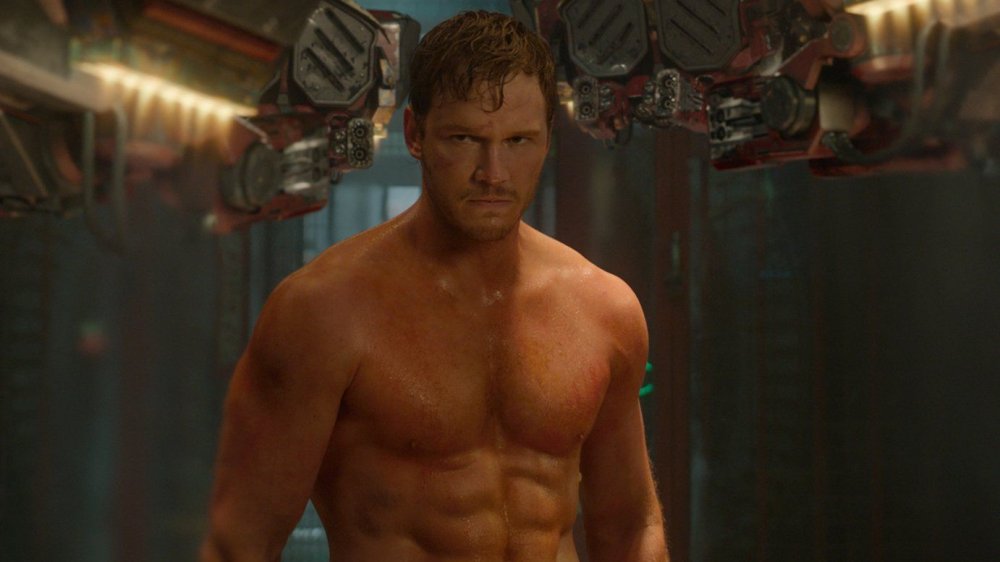 Chris Pratt is arguably "America's Favorite Chris" (a list that includes Pratt, Hemsworth, Pine, Evans, and probably like five others we're forgetting), but he started as "America's Fattest Chris." Pratt said he started to gain weight in the second season of Parks & Recreation, telling GQ he believed it made him more funny. "So I just got fatter, and the laughs kept coming, and it was funnier and funnier," said Pratt. "I was like a great pet fat guy." Playing the playfully plump funny guy made Pratt famous but not jolly, as it affected his health, body image, and the roles he was being offered.
In an interview with The Mirror, Pratt admitted he almost lost a role in 2011's Moneyball because director Bennett Miller thought he was too big, which inspired him to get in shape. While Pratt packed back on the pounds for 2013's The Delivery Man, he realized this wasn't who he wanted to be. He followed a strict diet by cutting out beer, carbs, and burgers, transforming his body into that of Star-Lord. It worked out pretty well, as Guardians of the Galaxy was a D-list comic book that became a $1.6 billion franchise, largely on Pratt's ample traps. Today, Pratt is one of the most bankable big-budget action stars. Sure, being part of the Marvel and Jurassic World franchises certainly helps, but it's an opportunity Pratt never would have gotten if he didn't reinvent himself.