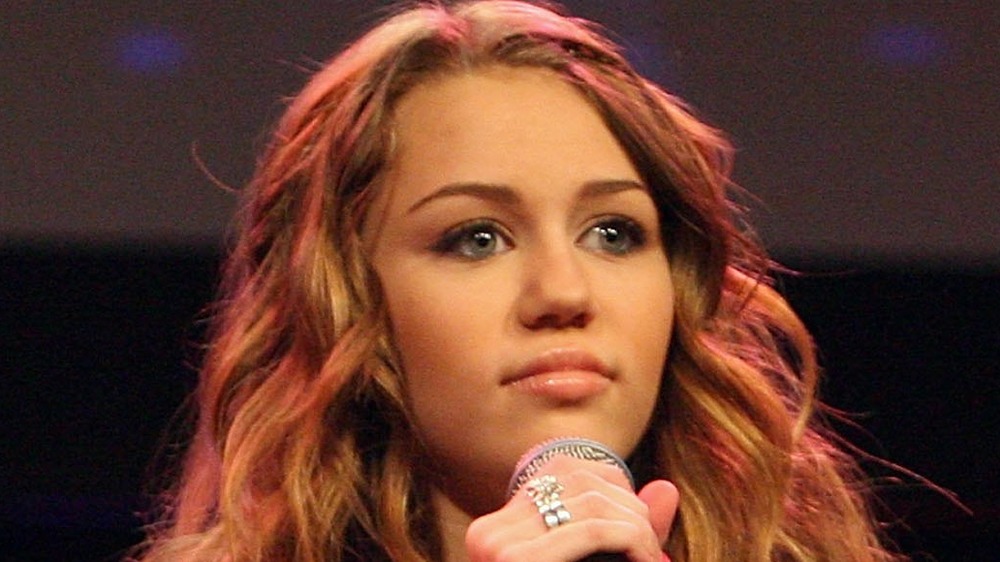 A lot's certainly changed in the entertainment world since 2010. Marvel has evolved from the little comic book company that could into a multi-billion-dollar cinematic universe, George R.R. Martin's wildly popular A Song of Ice and Fire novels gave birth to one of the largest television series of all time, and Disney now owns…well, everything. Perhaps one of the most noticeable changes, however, is that Hannah Montana is no longer keeping kids glued to their television sets.
The Emmy-nominated pop culture sensation, which first debuted on the Disney Channel in March of 2006, ran for four seasons and one very successful feature film before its record-setting finale in January of 2011. Since then, the Montana gang have all gone on to do their own separate things. Some have created chart-topping music, some have continued acting, and others have dropped out of the public eye entirely. Here's what the cast of Hannah Montana has been up to for the past decade.
Miley Cyrus shed her Disney image pretty quickly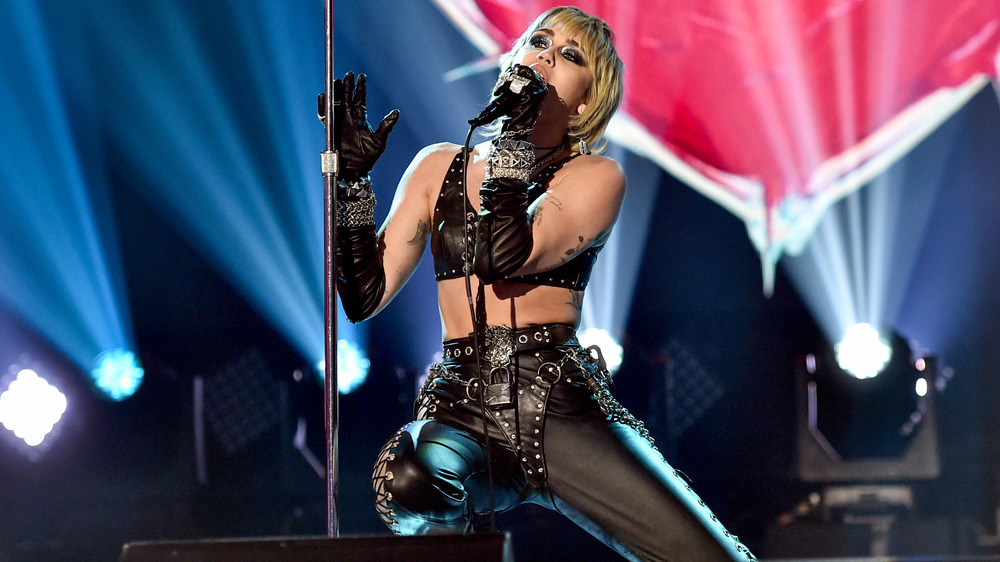 On Hannah Montana, Miley Cyrus played the titular character, a child trying to keep "the best of both worlds" by balancing the identities of pop superstar Hannah Montana and "normal girl" Miley Stewart. Cyrus built up a massive following over the course of Montana's run, which also helped her land roles in feature films like 2008's Bolt and 2010's The Last Song. For a while, she appeared to be every parent's idea of a role model for their daughters. But, like Hannah Montana itself, that notion wouldn't last.
It didn't take long for Cyrus to distance herself from her Disney image, perhaps most highlighted by her uncomfortably raunchy performance with Robin Thicke at the 2013 MTV Video Music Awards. With Bangerz, her fourth studio album, Miley proved that her days playing a child star on kids' TV were officially over. Regardless, "Wrecking Ball" and "We Can't Stop" were both chart-topping jams, each undeniably catchy.
So what is the one-time Golden Globe nominee up to today? For starters, the extremely talented singer is still making music. Her latest album, Plastic Hearts, hit shelves in late 2020 and topped Billboard's rock charts. She's also apparently working on herself. After a short-lived marriage to Hunger Games actor Liam Hemsworth came to an end in 2019, Cyrus reportedly started focusing on her sobriety, telling Rolling Stone that she "wanted to wake up 100 percent, 100 percent of the time."
Emily Osment became the Bluebiird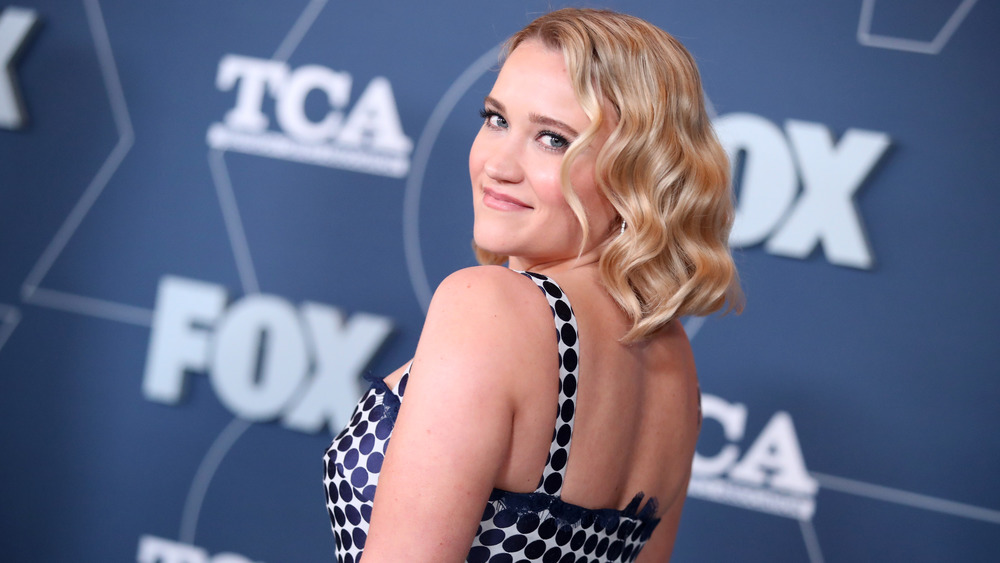 Every great Disney Channel protagonist needs a rock-solid sidekick. Lizzie McGuire had Miranda Sanchez, Raven Baxter had Chelsea Daniels, and even Kim Possible had Ron Stoppable. For Hannah Montana, that role was filled by Miley's BFF, Lilly Truscott, played by Emily Osment. Although the two young actresses may not have always gotten along in real life, they certainly made for believable best friends while on camera.
Since bidding farewell to the lovely shores of Malibu on Montana, Osment, who is actually the younger sister of Sixth Sense child star Haley Joel Osment, has stayed busy in the television world. In 2014, she landed the lead role of chef Gabi Diamond on Freeform's hilarious sitcom Young & Hungry, a part she would go on to crush for five seasons before finally wrapping in 2018. Most recently, she starred alongside Brittany Snow in Fox's now-canceled dramatic series, Almost Family.
As it turns out, Miley wasn't the only starlet on Hannah Montana with pipes of gold. Under the pseudonym Bluebiird, Osment released an EP called When I Loved You in 2019, showcasing her musical abilities. While her songs aren't quite as well-known as those of her former costar, there's no denying that the Kominsky Method actress is a multi-faceted talent.
Jason Earles went from Hannah Montana to Shayna Pennsylvania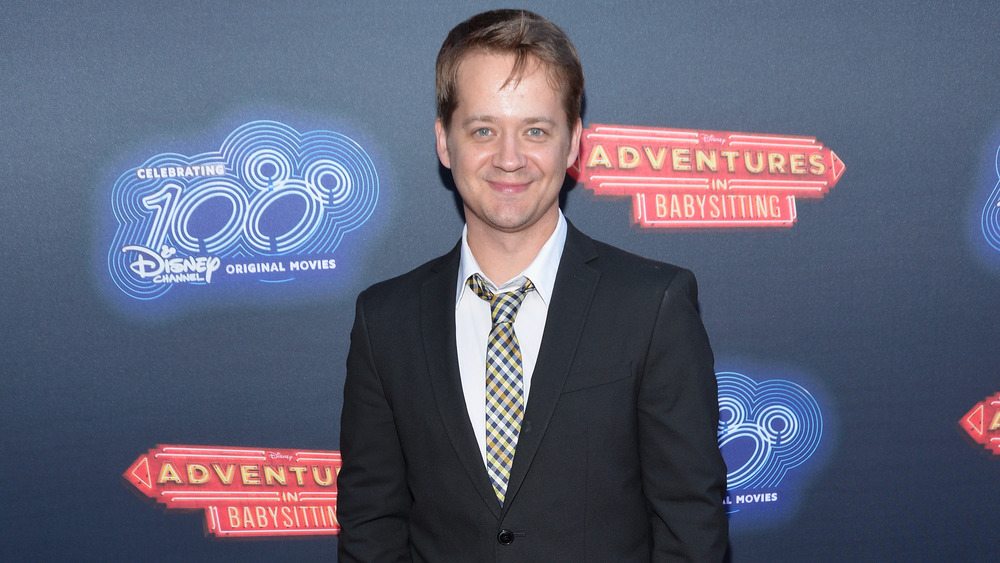 On Hannah Montana, Miley's goofy older teenage brother Jackson was played by Jason Earles. Ever the schemer, Jackson would often pose as Hannah Montana's chauffeur, utilizing his sister's pop star status to impress the ladies. However, you might not realize just how much older Earles actually was. When he was playing a 15-year-old on the show, he was actually 29 years old in real life, making him the same age as Jessica Chastain, Michael Fassbender, and, of course, John Cena.
Despite being quite a bit older than most of his Montana costars, Earles was an essential part of the show. Since 2011, the actor has found relatively steady work in the entertainment biz, popping up in TV series like Kickin' It, Hotel Du Loone, and Mood Swings. In 2017, he married his longtime girlfriend, Katie Drysen, with several of his Montana mates in attendance at their wedding. It's good to see that they've remained close.
Earles' most recent acting credit was actually a subtle nod to his Hannah Montana fame. In a sketch for the Disney Channel's half-improvisational comedy series, Just Roll with It, Earles played a music manager who helps transform an aspiring young singer into a pop star. What's her name? Shayna Pennsylvania, of course. When speaking to ET (via WUSA), Earles noted that the live audience went crazy for his meta callbacks: "It was touching to see how much love there still is for Hannah Montana."
Billy Ray Cyrus took his horse to the Old Town Road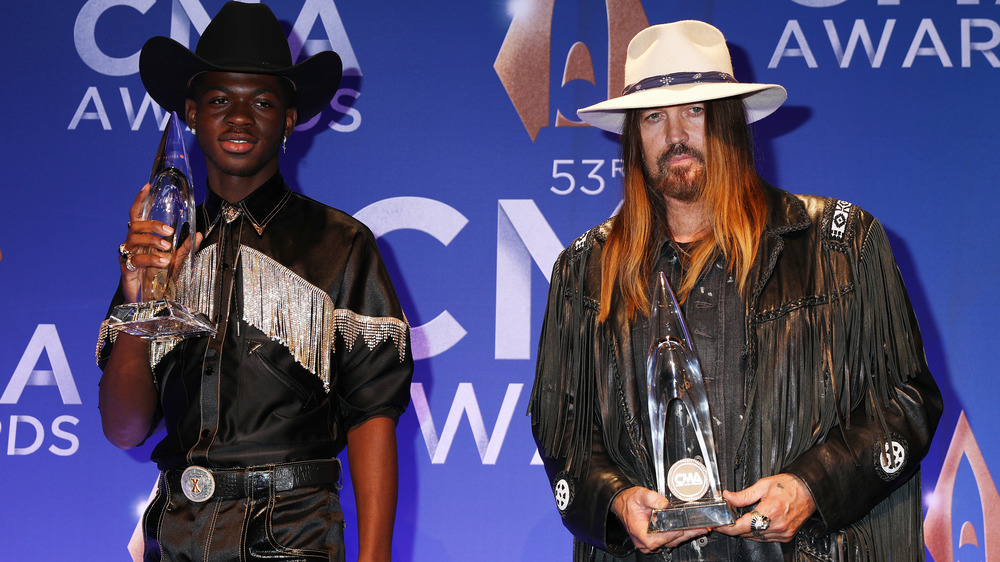 In 1992, Billy Ray Cyrus struck country gold when his smash single, "Achy Breaky Heart," took the nation by storm, launching the musician's career to new heights. While "Achy Breaky" mania would eventually die out, Cyrus would resurrect his stardom over 20 years later by portraying the on-screen father to his real-life daughter as Robby Ray Stewart on Hannah Montana.
Since 2011, the Kentuckian singer-turned-actor has popped up in a few TV shows, such as in CMT's first-ever original scripted series, Still the King, where he played the lead character, Vernon Brownmule, for two seasons. While the acting gigs have been few and far between over the past decade, Cyrus' music career is still going strong. He's released five studio albums since his final appearance on Hannah Montana – his most recent effort, The SnakeDoctor Circus, hit shelves in 2019.
If you thought Billy Ray's time in the limelight was coming to a close, you would again be wrong. In 2019, rapper Lil Nas X recruited Cyrus to add a verse to the remix of his chart-topping single, "Old Town Road." With his help, the song became the longest-running No.1 in Hot 100 history. In an interview with Insider, Cyrus revealed the real reason that Lil Nas X asked him to hop on the massive hit. "He said I was the only country dude that he knew because of Hannah Montana." Billy Ray just keeps on winning.
Mitchel Musso stayed true to his Disney roots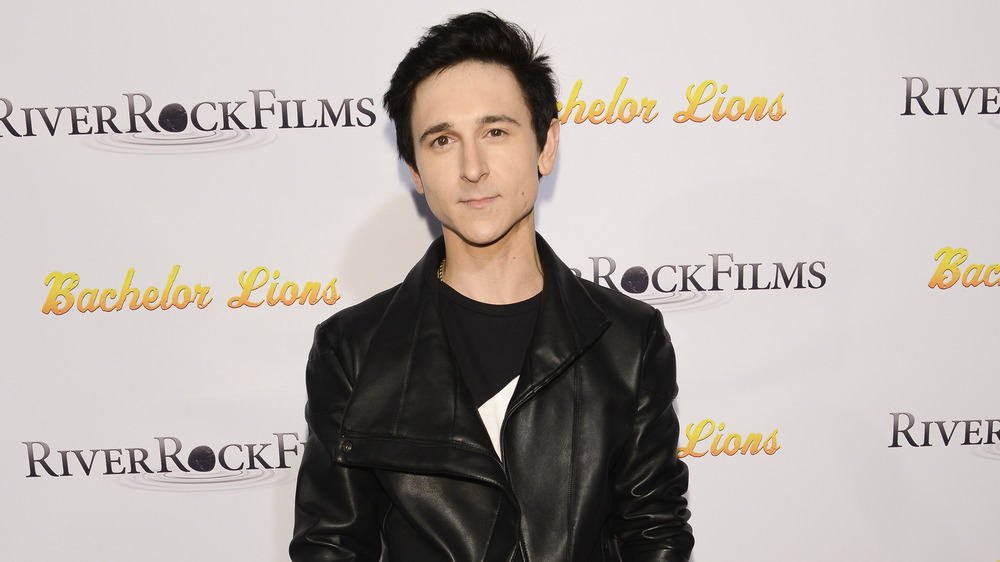 Whatever happened to good ol' Smokin' Oken? On Hannah Montana, Mitchel Musso played Oliver Oken, who, along with Miley and Lilly, made up the cast's core trio. In the show's third season, Oliver struck up a romantic relationship with Lilly, who he had known since preschool. Musso's character was a genuinely good guy, but boy-oh-boy did he have a BAD fashion sense.
Unlike some of his fellow Montana alums, Musso never really branched out of the Disney umbrella. Aside from playing Oliver, the Texas-bred actor is probably best known for voicing Candace Flynn's (Ashley Tisdale) boyfriend, Jeremy Johnson, on Disney's super-popular hit series, Phineas And Ferb. He recently reprised the role in 2020's Disney+ original movie, Phineas and Ferb the Movie: Candace Against the Universe.
It's been a while since fans have actually seen Musso on screen, which perhaps helped fuel the recent false Tik Tok rumors that he had died. But fear not, Oliver stans, because the actor is alive and well, recently posting on Instagram that he's been "back to back searching until [he] found something new." Perhaps that "something new" is a fresh film or series that fans can finally see the talented actor perform in again.
Moises Arias has starred in many feature films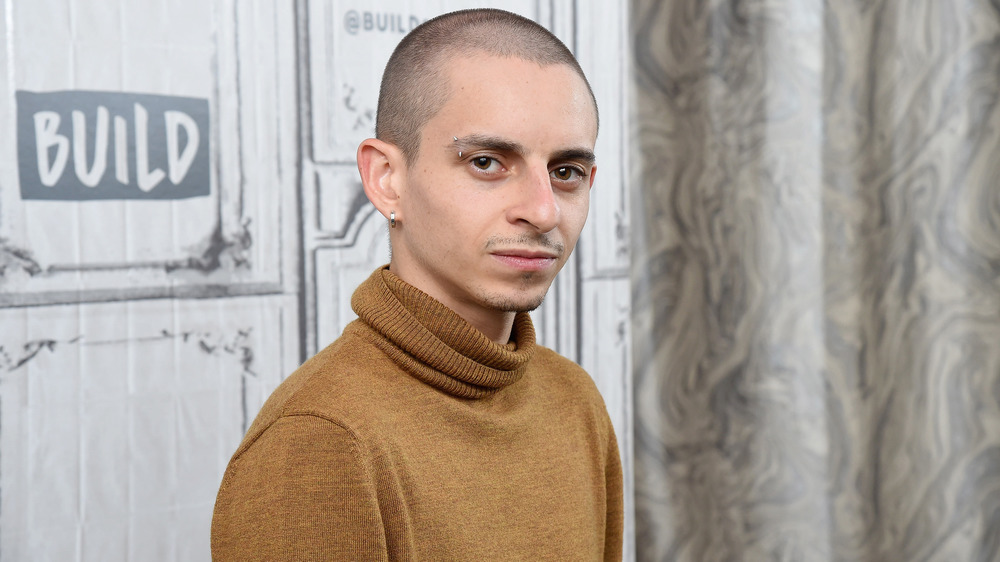 One of the most scene-stealing characters on Hannah Montana was Jackson's best frenemy, Rico Suave, who managed his own little beachside concession stand called Rico's Surf Shop. In the show, Rico also attended school with Miley and the gang, and despite the fact that he was often in the mix of whatever shenanigans they had going on, it took him until the final episode to discover that Miley was actually Hannah Montana all along. He may have been a solid businessman, but his detective skills obviously needed a little work!
Rico was played by the young Nacho Libre actor, Moises Arias. Since his time on Montana, Arias has built himself a pretty impressive filmography. He starred as Bonzo Madrid in 2013's Ender's Game, as Dismas in 2016's Ben-Hur, and as Pimp-Lo in 2017's Pitch Perfect 3. One of his most recent roles was as Igor alongside star Pete Davidson in 2020's The King of Staten Island.
So what's up next for Arias? He's actually attached to the highly-anticipated upcoming film adaptation of Tim O'Brien's well-respected book, The Things They Carried. According to Entertainment Weekly, Arias will star in the brutal Vietnam War picture alongside the likes of Davidson, Tom Hardy and Tye Sheridan. He's certainly come a long way since starring on the Disney Channel, but he still proudly represents for Rico's Surf Shop.
Anna Maria Perez de Tagle got hitched and is expecting her first child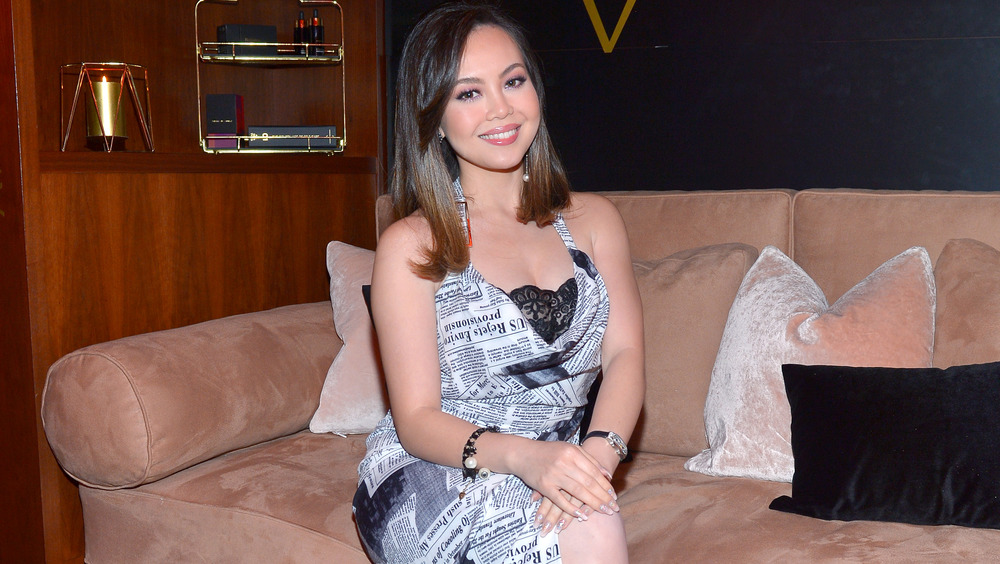 They weren't quite as bad as the Plastics, but Seaview High wasn't without a couple of mean girls in attendance. One of which was Ashley Dewitt, portrayed by Californian actress Anna Maria Perez de Tagle. Ashley and her bully-buddy, Amber Addison, were seemingly always looking for a reason to make fun of Miley and her friends. Ironically, they were both huge fans of Hannah Montana. Apparently a good wig could literally fool anybody in the Montana-verse.
Since her time on the Disney Channel, the Camp Rock starlet has really kind of disappeared from the public eye. She popped up in one episode of the CW's dramatic fantasy series, Charmed, in 2018, but that's really her only notable acting credit since Hannah Montana wrapped over a decade ago. She's also a talented singer and stage performer, but her last Broadway production was the 2011 revival of Godspell.
So what has Perez de Tagle been up to lately? The short answer: growing up. In June of 2019, she married Scott Kline Jr. in Los Angeles, and in December of 2020, she took to Instagram to announce that they were expecting their first child. If it makes you feel old that Hannah Montana stars are now getting married and having babies, you're probably not alone!
Shanica Knowles starred in a recent Lifetime movie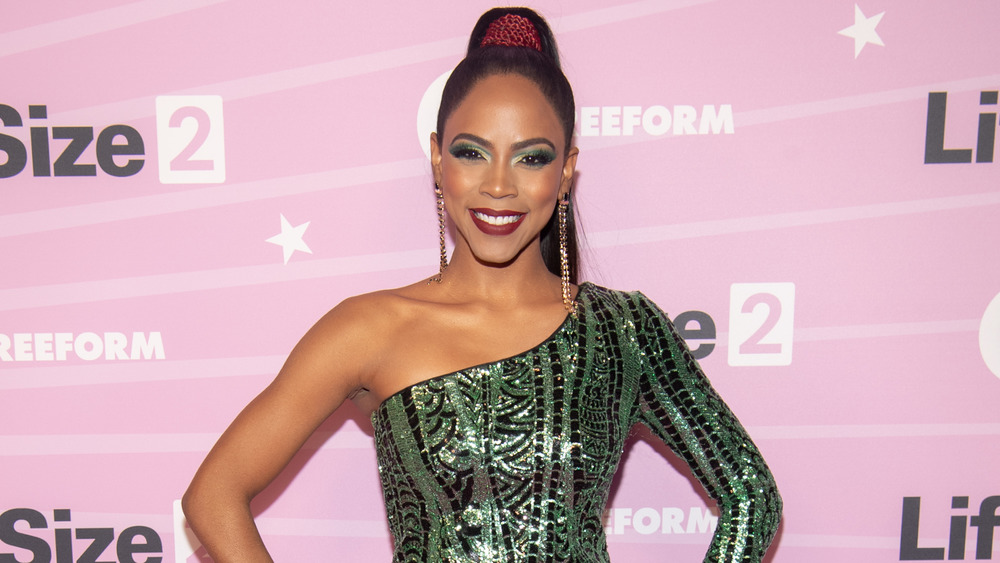 The other half of Seaview High's mean girl duo was Shanica Knowles' Amber Addison. Along with Perez de Tagle's Ashley, Amber was Miley's in-school rival, always trying to tease her or put her down. In real life, however, there's an apparent mutual respect between Knowles and her former costar. When asked on Twitter if she had learned anything from Cyrus during her days shooting Hannah Montana, Knowles praised the "Wrecking Ball" singer: "I've learned a lot from [her]. I've learned to not be afraid to show who I really am. A lesson for all of us."
Since 2011, Knowles, who is actually Beyoncé's younger cousin, has stayed pretty busy. She appeared in TV shows like MTV's Awkward. and Kevin Hart's hilarious Real Husbands of Hollywood before landing the role of Simone Burch in the decades-spanning soap opera, The Young and the Restless, a part she'd play for 10 episodes in 2018. Her most recent appearance was in Lifetime's 2020 holiday flick, Christmas on the Menu.
Cody Linley joined the Sharknado universe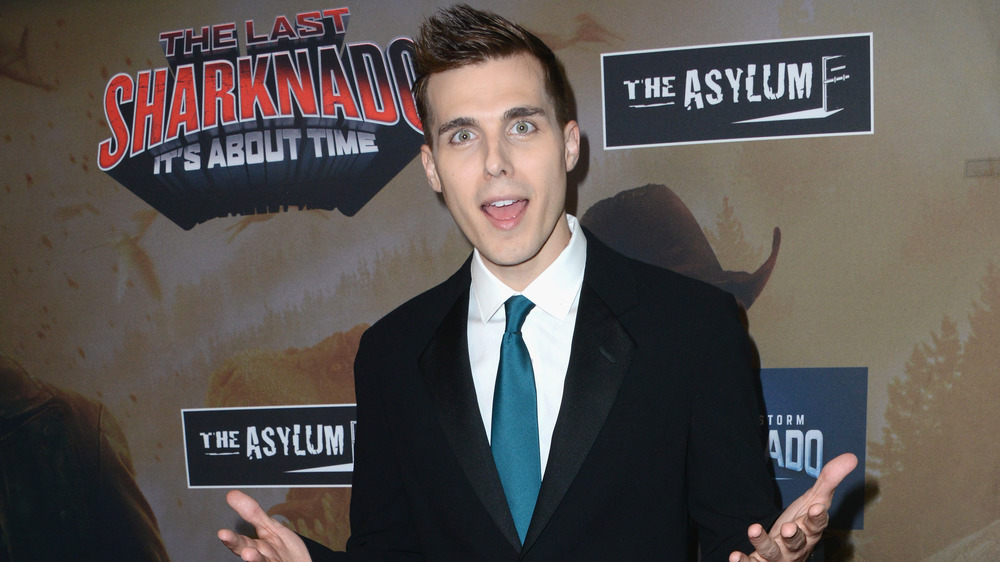 All of the female tweens who used to watch Hannah Montana religiously are unlikely to have forgotten Cody Linley, who played Miley's dreamy on-and-off-again celebrity boyfriend, Jake Ryan. Although his final appearance came in the show's third season, Linley contributed to a lot of very memorable Montana moments, perhaps none more so than he and Miley's first on-screen kiss in season one.
While it may have appeared to be a very romantic moment to viewers, it was apparently far less so in real life, as Linley explained to MTV News. "Every time Miley and I would have a kissing scene, the prop guy would always have a fart machine somewhere and make the sound," he revealed. That's one way to keep things from getting too hot and heavy on a kids' TV show!
Since giving his final performance as Jake in 2010, Linley hasn't starred in many films or television series. His most notable recent acting credit is that of Matt Shepard in Syfy's extremely goofy 2016 TV movie, Sharknado 4: The 4th Awakens, a role he would go on to reprise in 2017's follow-up, Sharknado 5: Global Swarming.
Romi Dames has lent her voice to a number of animated franchises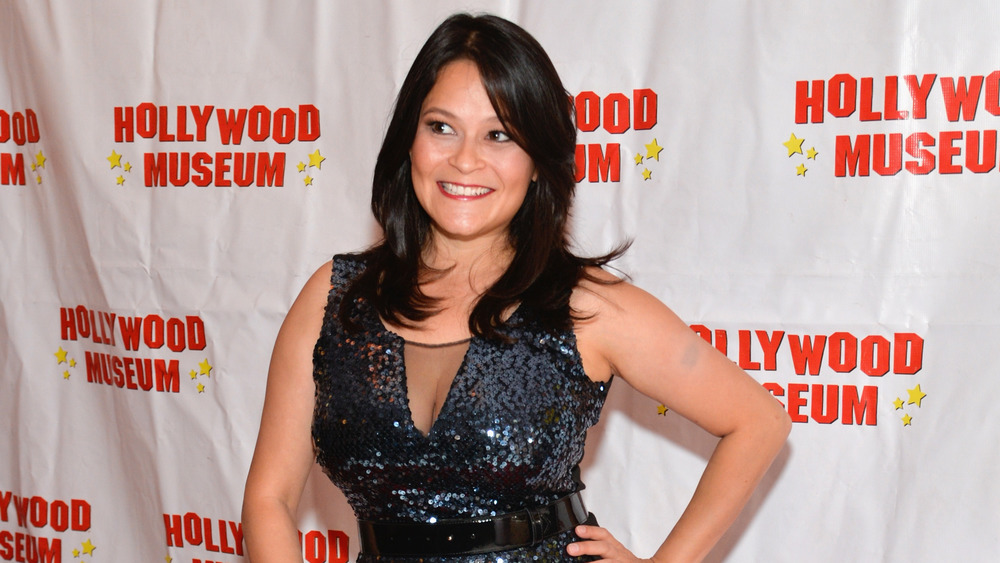 Who can forget Hannah's fellow celebrity gal-pal, Traci Van Horn? On Hannah Montana, Traci had a uniquely squeaky voice, which she accredited to a nasal condition. However, it was actually the actress who portrayed her, super-talented voiceover artist Romi Dames, who came up with Traci's nasally speech, a voice that enraptured the show's producers. "They loved writing for the voice," she recalled.
Dames only appeared in 13 episodes of Hannah Montana, but don't let that fool you: the Japanese-American starlet has never been hurting for work. In fact, her IMDB page looks more like a dictionary page than a filmography! Over the years, Dames has lent her impressive pipes to a slew of animated series, ranging from Phineas and Ferb to DC Super Hero Girls.
In addition to her ever-expanding voiceover career, Dames is also very involved with charity work. Along with stars like Michael Douglas and Nicole Kidman, she is a celebrity supporter of the Starlight Children's Foundation, a nonprofit organization whose mission statement is to "deliver happiness to seriously ill kids." That's a cause that even snobby Traci Van Horn could probably get behind.
Morgan York retired from acting and started writing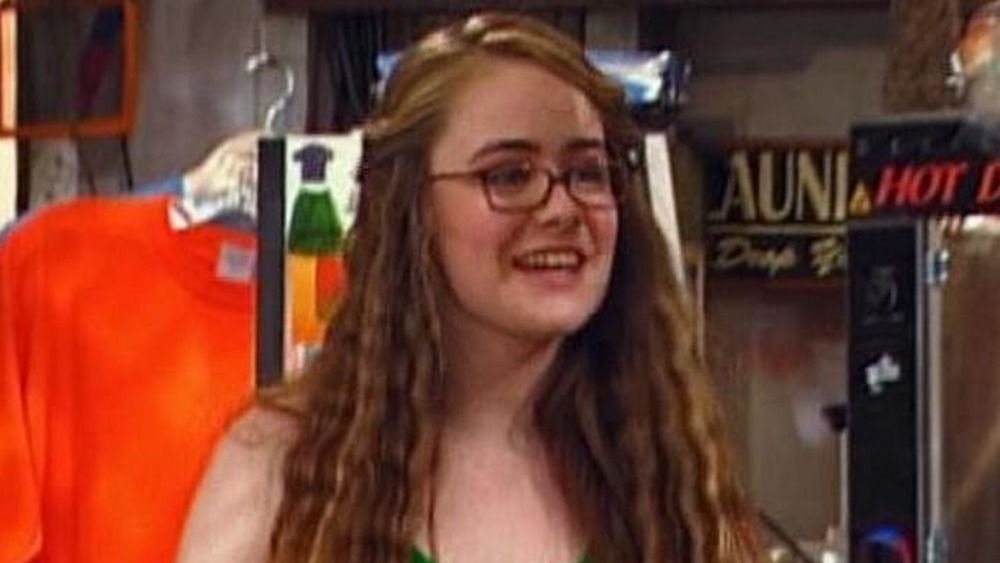 Sure, Seaview High had a few rude, snotty students like Amber and Ashley. But it also had "Saint Sarah," Miley's sweet, caring classmate. Portrayed by Cheaper by the Dozen's Morgan York, Sarah was always trying to help those in need. She also had a crush on Miley's brother, Jackson, for most of her time on the show.
While most of her Montana costars continued acting, York actually decided to cash in her chips and retire after the show wrapped in 2010. She now operates her own blog, where she frequently demonstrates her writing prowess. In 2012, she actually wrote a post about why she stopped acting, noting that she realized something felt wrong about her spending all of her time on set "sitting in a dark corner reading The Shining."
In addition to blogging, York is an aspiring fantasy novelist. Although at the time of this writing she hasn't released a full-length book, she posted a sample from one of her earlier projects in 2019, proving that she is undoubtedly skilled in the craft. Hopefully all of Sarah's good deeds on Hannah Montana have earned York some good karma, and she'll have a novel on the shelves at some point in the near future.