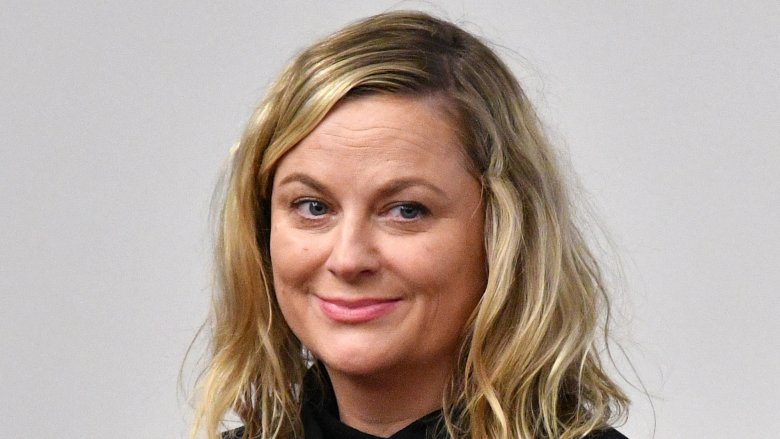 Amy Poehler is an icon of comedy. After starting the Upright Citizens Brigade collective, she and her fellow founders starred in a sketch comedy show on Comedy Central for three seasons before Poehler became one of the biggest stars in Saturday Night Live history, portraying recurring characters like a hyperactive little girl named Kaitlin, imitating Hillary Clinton, and hosting "Weekend Update." After leaving the show in 2008, Poehler starred as inspiring small-town government employee Leslie Knope on Parks and Recreation for seven seasons, amassing a bunch of Emmy nominations along the way. She also starred in major hit movies, both live-action (Sisters) and animated (Pixar's Inside Out), and popped up in smaller roles across the big and small screen.
But for someone at Poehler's level, it seems like it's been a while since we've heard much from her. Here's what the mighty Poehler has been up to in the last few years.
She made Broad shows for Difficult People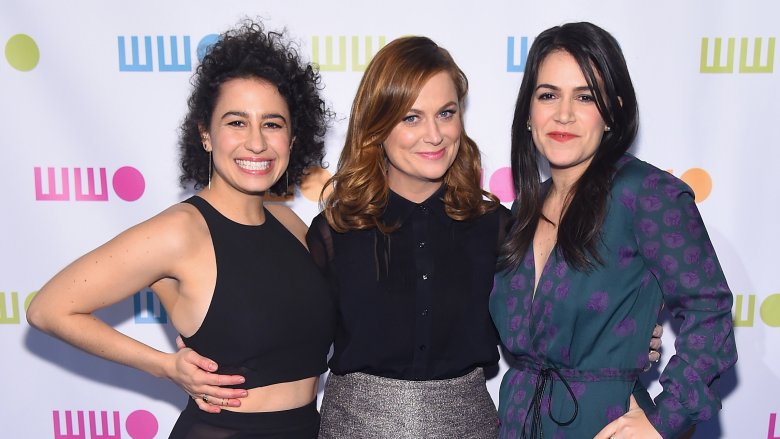 Both during and after her tenure on Parks and Recreation, Poehler cultivated talent that led to the creation of more television comedies. (It's really just an extension of her role as a founder and teacher at the Upright Citizens Brigade, one of the world's leading comedy training grounds.) It was Poehler who took a relatively obscure web series called Broad City, made by UCB alums Abbi Jacobson and Ilana Glazer, and helped shepherd it into a full-length cable TV show airing on Comedy Central to high ratings and critical plaudits.
She's also a producer behind Hulu's cult favorite Difficult People, starring Julie Klausner and Billy Eichner (of Parks and Recreation) as a couple of bitter and hilariously insightful New Yorkers. She also takes her talents home with her. Poehler helped her brother, Greg Poehler, turn his real-life experiences into a hit TV show…in Sweden. The male Poehler married a Swedish woman and moved to her home country, and he plays an exaggerated version of himself on Welcome to Sweden. (It aired over two summers in the U.S. on NBC.)
Poehler's pilots didn't pop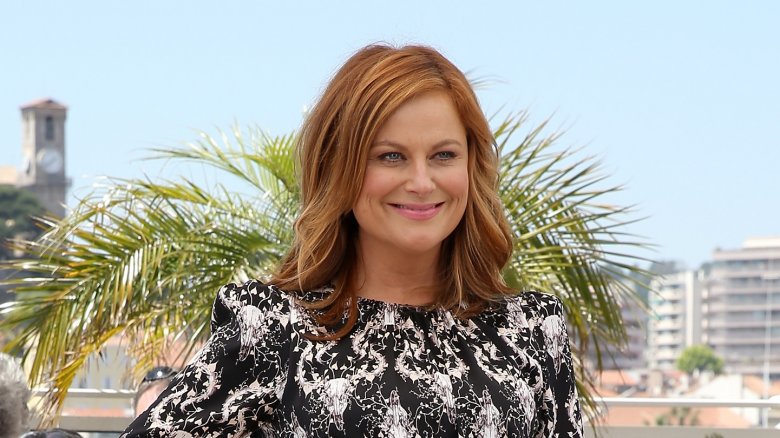 Parks and Recreation aired its series finale in February 2015, and Poehler could have returned to TV in as little as a year, at least as an executive producer. In September 2015, NBC ordered a pilot for Dumb Prince, a show created by Poehler's onetime SNL co-worker and The Mindy Project writer Charlie Grandy. A comedy about a dysfunctional royal family, it would have starred Nico Evers-Swindell as Prince Karl, a.k.a. the titular Dumb Prince, along with Tim Baltz (Drunk History) and Jessie Ennis (Love). Poehler also directed the one and only episode of the show — it didn't get picked up for the fall, as NBC didn't order many comedies for the fall of 2016, although it did select The Good Place, created by Michael Schur…creator of Poehler's old hit, Parks and Recreation. It was the second straight year that NBC asked for a Poehler-produced pilot and then passed, following a comedy starring Natasha Lyonne called Old Soul the previous season.
She's been in and out and in and out of love (and in love again)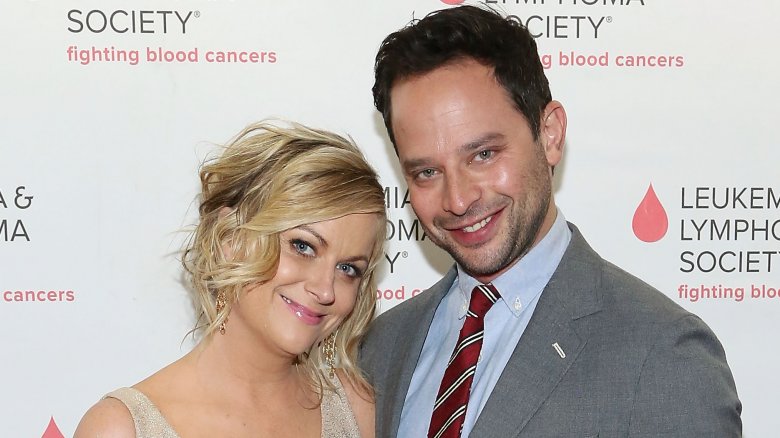 Having an active romantic life can be a nice diversion for a person who has historically worked very hard…as well as a way to pass the time when things aren't going so well. Amy Poehler has had a surprisingly tabloid-worthy love life over the past few years. Fans were shocked in 2014 at the news of her comedy royalty divorce — Will Arnett, Poehler's husband of nine years, father of her two children, and co-star in Arrested Development and Blades of Glory, filed for divorce. Poehler has spoken very little about the split, only mentioning how painful it was in her memoir/guide to life, Yes, Please (via the Chicago Tribune): "Imagine spreading everything you care about on a blanket and then tossing the whole thing up in the air. The process of divorce is about loading that blanket, throwing it up, and watching it all spin, and worrying what stuff will break when it lands."
But Poehler moved on, because who wouldn't want to date Amy Poehler? From 2013 to 2015 she dated fellow comedy bigshot Nick Kroll, and as of 2018 is dating a New York-based attorney named Benjamin Graf.
She's high-tailed it to Wine Country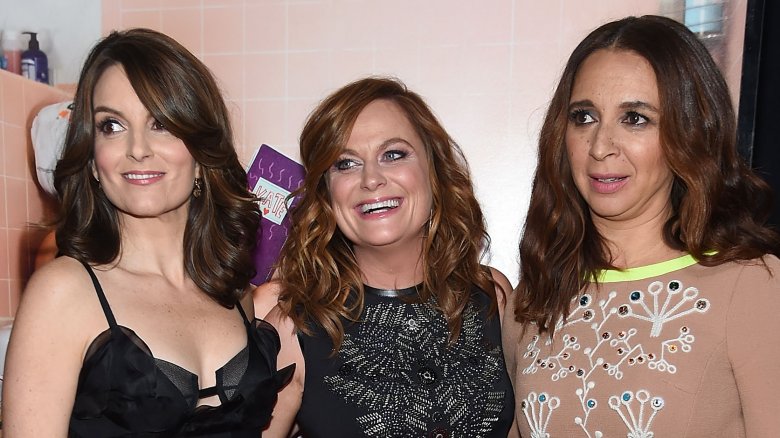 Poehler has done a lot of acting, of course, and a hefty amount of producing, but she hasn't been in the director's chair all that often. The only filmed stuff she's helmed that audiences can see are an episode of Broad City and three episodes of Parks and Recreation. She might be forging a path as a film director, however. In 2018, Netflix announced that it had entered production on an all-star original comedy film called Wine Country. With a script from SNL writers Emily Spivey and Liz Cackowski, the movie stars even more past Poehler collaborators, including Rachel Dratch, Ana Gasteyer, Maya Rudolph, and Tina Fey. The premise: A group of friends road-trip it to California's Napa Valley — popularly known as America's Wine Country — to celebrate a 50th birthday. Netflix announced the movie with a short video posted to Twitter of Poehler and the cast partying and singing together, capped with the tagline "your new favorite movie."
She's only still running one of the most important actor schools is all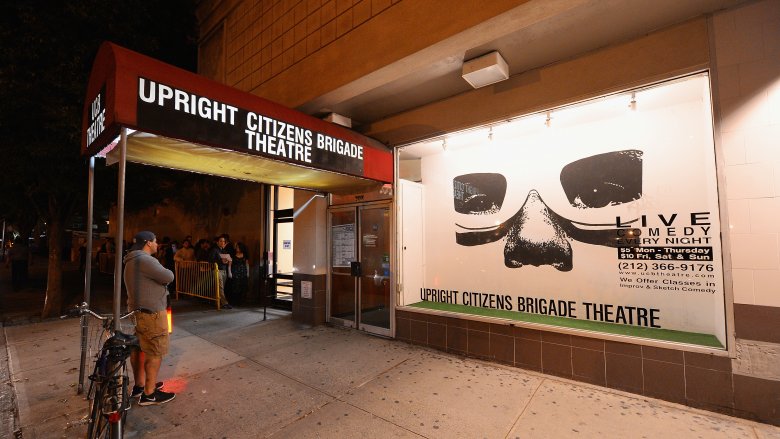 Amy Poehler has had a lot of big breaks in showbiz,but she started the whole process by, as the saying goes, making her own luck. After receiving training from long-form improv gurus Del Close and Charna Halpern in Chicago and performing with the famed Second City comedy troupe, Poehler, along with Matt Besser, Matt Walsh (best known for Veep), and Ian Roberts (a showrunner on Key & Peele) set up shop in New York in 1996 as the Upright Citizens Brigade, renovating an old strip club they named after themselves.
While the group performed constantly — both at the theater and on television, including regular sports on Late Night with Conan O'Brien and its own show on Comedy Central — it also offered acting classes and comedy training. As of 2010, UCB became an accredited theater school and it now operates theaters and educational facilities in both New York and Los Angeles. Poehler is still very much involved with the UCB, which helped launched the careers of comedy luminaries such as Donald Glover, Kate McKinnon, Ed Helms, Aziz Ansari, Adam McKay, Ellie Kemper, and Aubrey Plaza.
If you Seeso something, say so something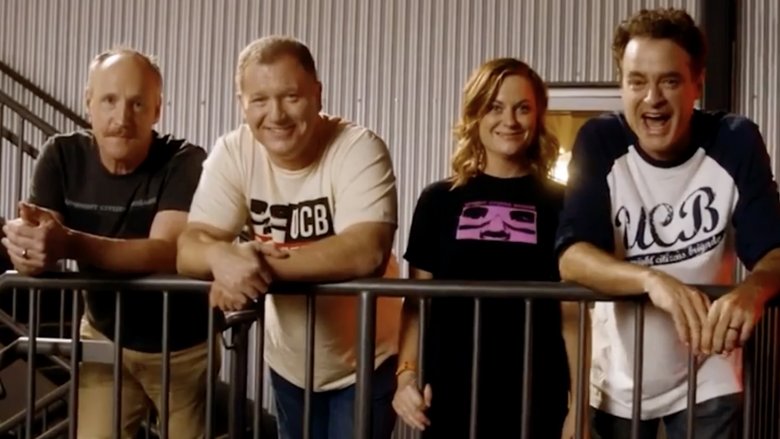 Poehler actually had another TV show after Parks and Recreation wrapped up its seven-season run in 2015. You just probably didn't see it unless you're the kind of hardcore comedy nerd who ponied up a few bucks each month to subscribe to Seeso, NBC Universal's short-lived, all-comedy streaming service. In addition to housing old episodes of Parks and Recreation, SNL, and various British and Canadian sitcoms, one of the service's flagship original series was The UCB Show. Poehler hosted, alongside fellow Upright Citizens Brigade founders Matt Besser, Ian Roberts, and Matt Walsh. The bulk of the 16 episodes consisted of live sketch comedy, performed by real UCB students and improv teams on the stages at the Upright Citizens Brigade Theatres in New York and Los Angeles.
Not very many people ever saw The UCB Show, because not many people subscribed to Seeso — NBC Universal shuttered the service in 2017. That left producers of shows to find new homes for their individual projects. In 2018, the entire run of The UCB Show surfaced on the online portal of the premium cable network Starz.
The House didn't stay standing for long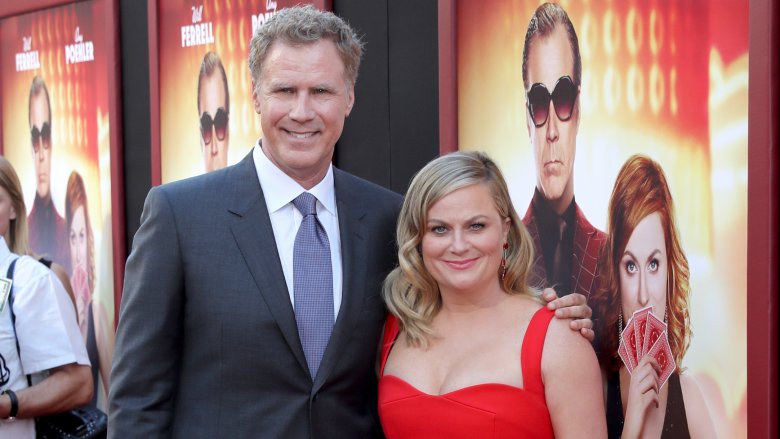 Starring on and producing (and occasionally writing and directing episodes for) a network TV show is a massive time suck for a celebrity, but since Parks and Recreation ended, Amy Poehler has had the time to pursue the movie career she established over the previous decade or so with Baby Mama, Mean Girls, Blades of Glory, and Sisters. The latter was released on the same day as Star Wars: The Force Awakens, and despite the competition of the biggest movie of all time, the movie still earned a total of $87 million at the box office — chalk it up to star power and goodwill for Poehler and co-star Tina Fey.
It didn't carry over into Poehler's next big movie, the 2017 flop The House. In the high-concept comedy, Poehler and Ferrell play the parents of a college-bound daughter; in order to pay her tuition, they open an underground casino in a neighbor's house. Despite the presence of two comedy superstars in Poehler and Ferrell, The House folded with a total box office take of $25 million, likely interrupting Poehler's rise to box office dominance.
She does really 'Smart' stuff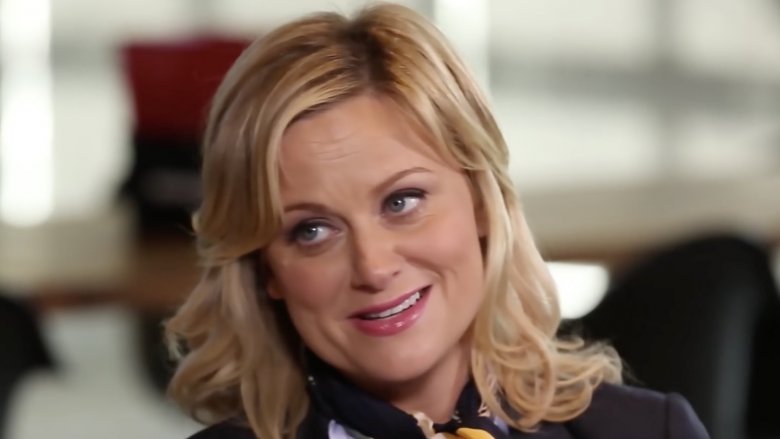 Poehler spends a lot of time on a project that's very important and very close to her heart. In 2007, she teamed up with former Saturday Night Live talent director Meredith Walker to form Smart Girls at the Party, an online organization devoted to empowering young people, particularly girls and women, to "cultivate their authentic selves" via humor, information, and curiosity. Initially a Tumblr blog as well as a YouTube channel where Poehler interviewed interesting, creative, and innovative people, the organization was later renamed Amy Poehler's Smart Girls and now also publishes a wide variety of educational content and operates workshops and community service projects out of its Austin, Texas, home base. Poehler still regularly appears in videos and contributes other content for her science, art, and positivity-minded endeavor, which is quite popular. Smart Girls enjoys more than 140,000 YouTube followers, while 20,000 keep up to date with the project on Medium.
She's crafty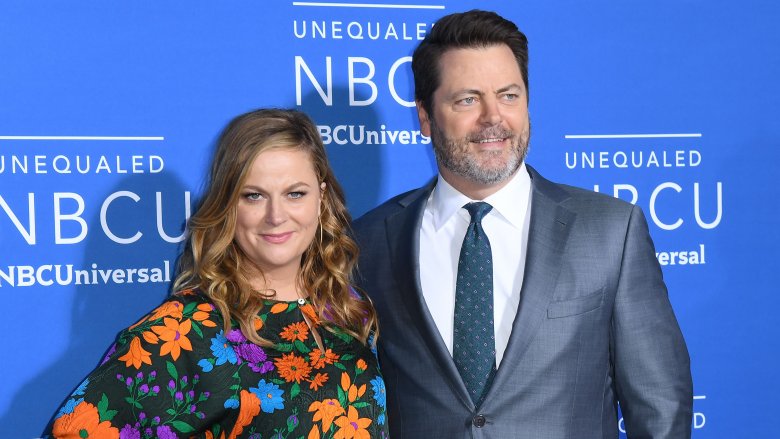 Poehler plotted a return to television for the summer of 2018 — and not only that, the project reunited her with her comic foil, Nick Offerman, who played gruff, government-hating Ron Swanson to her optimistic, pro-government Leslie Knope on Parks and Recreation. They weren't rebooting that show, though — they crafted something new. As she said in a preview clip, Poehler likes "people who make things," evidenced by her long history of helping others get their shows on the air. Offerman is a well-known woodworker who runs his high-end artisan wood shop in Los Angeles. They're uniquely suited to host NBC's Making It, in which "incredibly talented people" have a "friendly competition." The arena: arts and crafts. It's like Project Runway or Top Chef, except instead of having to make clothes out of fabric or gourmet meals out of raw food, competitors "paint, draw, and make unique crafts out of unexpected materials" like wood, metal, and fabric.