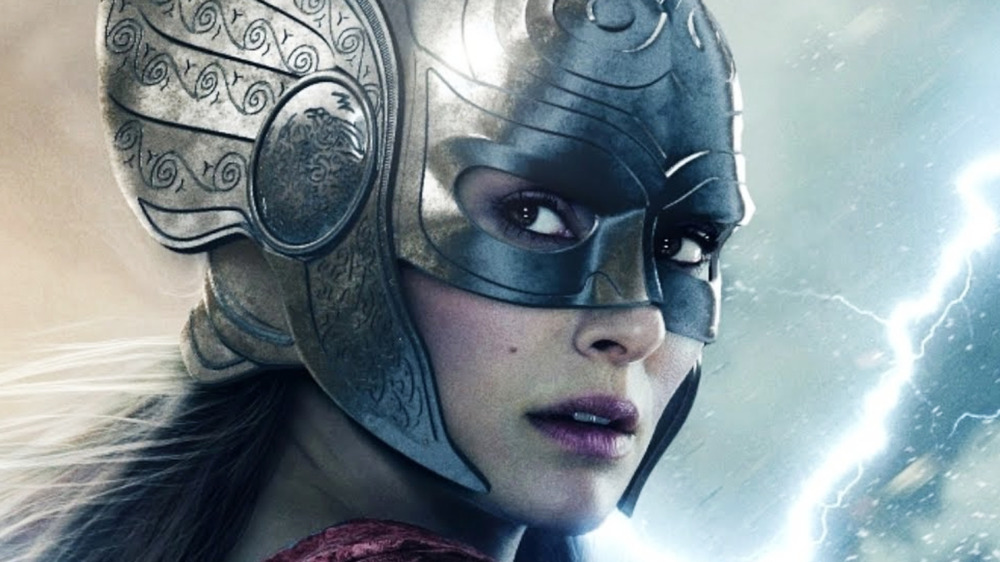 The first couple of Thor movies lacked a little something — at least, when compared to the likes of Iron Man and Captain America: The Winter Soldier. That all changed when director Taika Waititi came onboard to helm Thor: Ragnarok, the third installment of the series, and a film that completely changed what was possible within the Marvel Cinematic Universe.
Waititi will be coming back for the sequel — Thor: Love and Thunder — and based on everything we know about the film so far, he's going to take these heroes in even wilder directions than before. In addition to having the Guardians of the Galaxy play a role, Jane Foster (Natalie Portman) is returning to the superhero franchise, after being absent from Ragnarok. This time around, though, she's not just playing a love interest: she's donning the title of Mighty Thor herself, and by the looks of some behind-the-scenes photos (via MovieWeb), she's taking the part very seriously. The actress has gotten positively jacked like we've never seen her before, and her biceps could probably give Chris Hemsworth a run for his money.
Here's everything we know about how Natalie Portman stays in shape.
Natalie Portman has always been fiercely dedicated to embodying her roles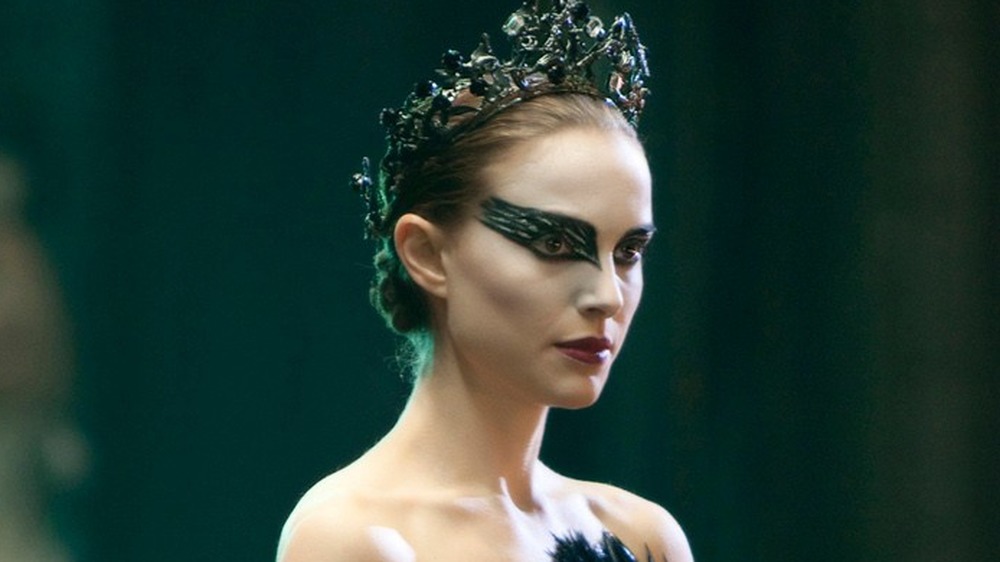 People on Twitter were quick to comment on the comic-accurate arms Natalie Portman seems to have developed in anticipation of Thor: Love and Thunder filming getting underway, with @peterskeeter_ having one of the best comments to date: "Buff Natalie Portman has set off a yass grenade inside my brain."
However, seeing her dedication to, apparently, never skipping arm day shouldn't come as a surprise to anyone familiar with Portman's career.
The Academy Award winner has always gone above and beyond to reflect the characters she plays. Most famously, she actually shaved her head when her character had to do the same in V for Vendetta (via Today), but even that pales in comparison to what she had to do for Black Swan. Ballerinas naturally have to be in exceptional physical condition to dance the way they do, and to properly showcase the art form, Portman trained six days a week for up to eight hours a day so that she could really dance like a ballerina, according to Shape. Her regimen likely changed quite a bit to become Thor, but it's clear she has the perseverance to adhere to any workout schedule.
Natalie Portman has always been committed to cardio and gyrotonics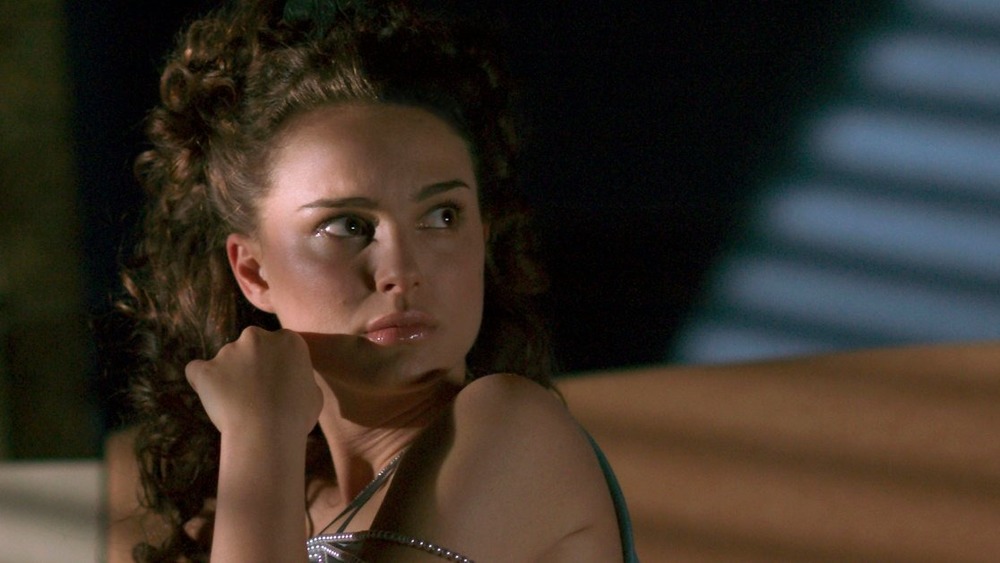 Even when Natalie Portman isn't necessarily training for a role, she knows how to stay in shape. In a 2019 interview with Women's Health, the megastar discussed how she keeps up her strength even when her schedule gets hectic. Don't forget — in addition to being one of the most in-demand actors on the planet, she's also a mother of two. As she describes it, "I run maybe three times a week. When I'm running for a full hour… it feels a little like meditation to me."
Later, she discusses how she's a fan of a style of exercise known as gyrotonics, which essentially consists of movements you'd find with Tai Chi, yoga, gymnastics, and other disciplines all wrapped into one convenient package. Ultimately, it sounds like she keeps an open mind and exercises in whatever manner is most convenient in the moment, stating, "I used to do Ashtanga [a form of yoga], but now, I'll just get there and I'll try anything."
Considering the results, we'd say this routine has definitely worked well for her.
Natalie Portman has worked out like never before for Thor: Love and Thunder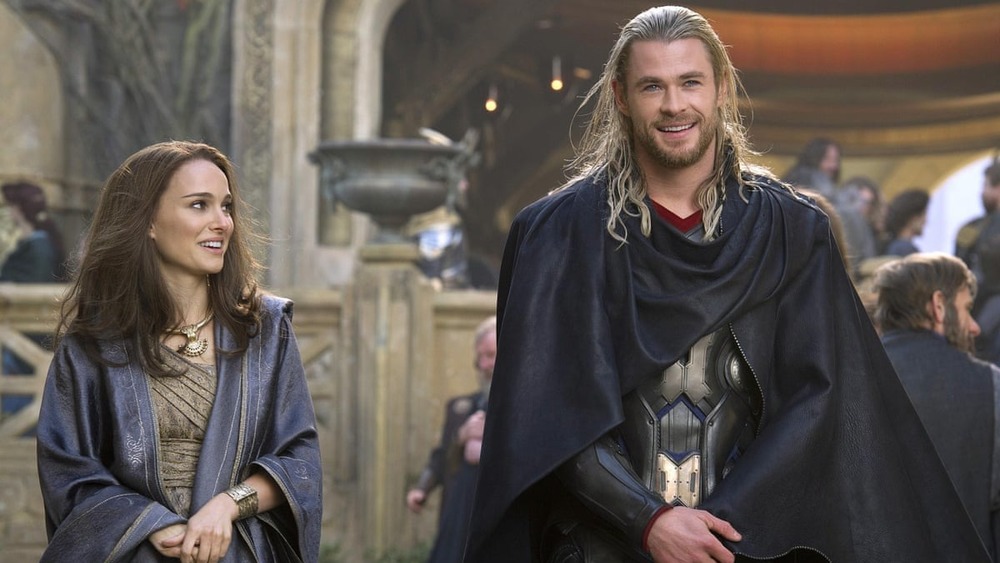 While Natalie Portman hasn't spilled the tea yet on what her exact workout routine is like, we do know one thing — it sounds brutal. She went on The Tonight Show Starring Jimmy Fallon to offer an update on Thor: Love and Thunder, and while shooting hadn't started at the time, Portman was already being put through the wringer. She told Fallon, "I'm trying, I've had like, months of like, pandemic, you know, eating baked goods and, like lying in bed, and feeling sorry for myself. I'm like, super tired after working out, and during, and dreading before."
Around that same time, she also stopped by Watch What Happens Live With Andy Cohen where she was asked if she had to be on a workout plan similar to her costar Chris Hemsworth. She responded, "Yes, I am training, and I'm in so much pain. Like, I'm not good at this." She proceeds to gesture toward her arms, and considering this was several months before photos of her jacked arms on the set of the film leaked, it's clear her regimen involves a lot of upper-body work.
Natalie Portman's gains are even more impressive considering she doesn't eat meat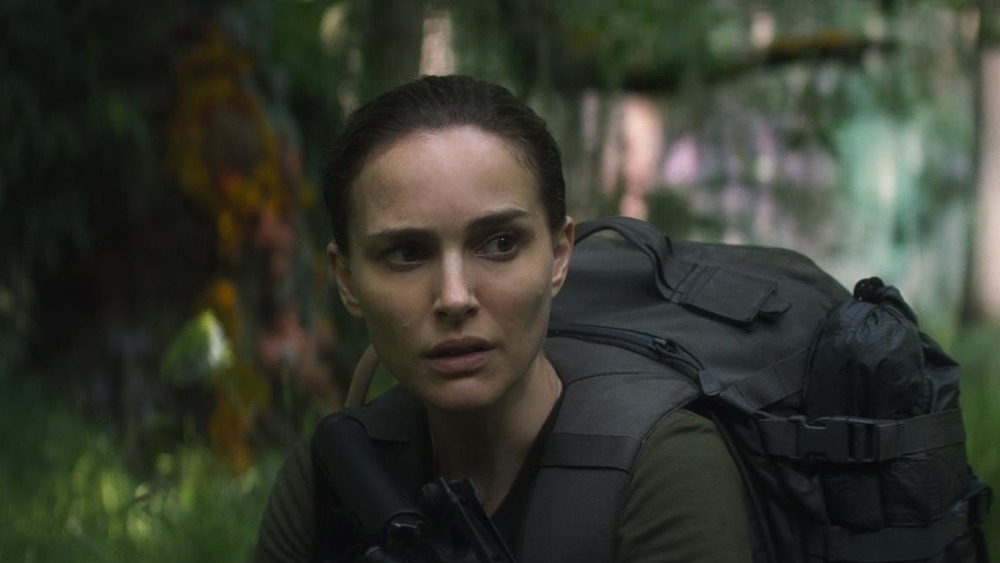 To build muscle, it's important to get enough protein, which predominantly comes from meat. Looking at how buff Natalie Portman has gotten recently, it's clear she isn't lacking in that department, but it's interesting considering she's been a vegetarian since she was nine years old (via Fitness Clone). She even went vegan for a period of time, but reverted back to vegetarianism when she was pregnant, because she was craving things like dairy. Now, it appears as though she and her children currently practice vegan diets.
A profile she did with Harper's Bazaar helps shed some light on where some of her protein might be coming from, and she reveals that she commonly either has "oatmeal or avocado toast in the morning." Avocado is an excellent source of protein, and it's also among the healthy fats, which is good for giving yourself energy during intense workouts. Combined with vegetables, beans, and whole grains, there's plenty of variety to be had.
One trainer offers her insight into the kinds of exercises needed to look like Natalie Portman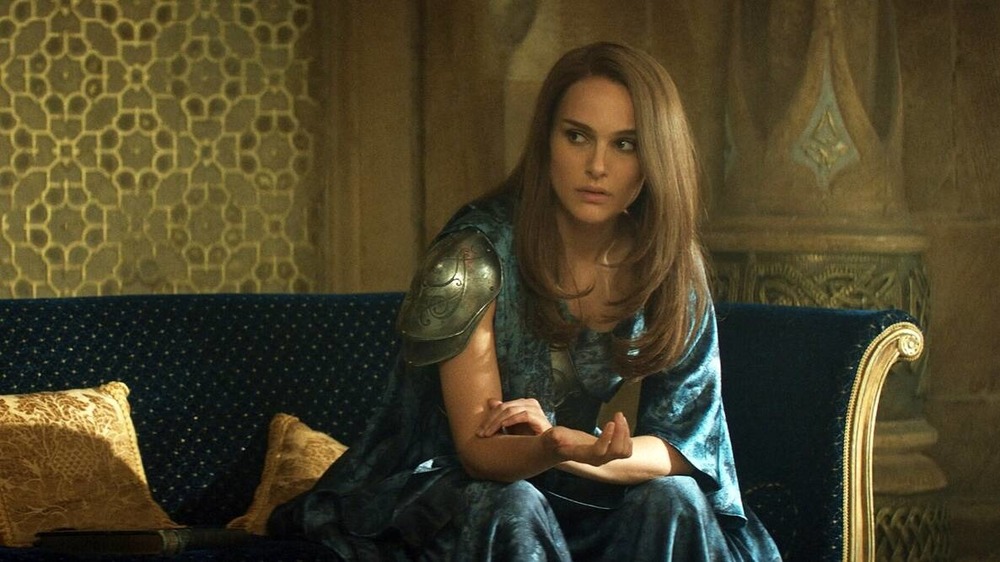 As of this writing, Portman hasn't divulged what her secrets are when it comes to getting jacked. Looking at her talk show appearances back in October of 2020, her arms weren't as huge as they are on the recent set photos, so clearly, she's put in some hard work quite recently. CrossFit coach, Maddy Black, of Vogue Fitness offered some of her insight to Ahlan Live into how Portman could accomplish such gains, and as she speculates, "Natalie will be carrying out lots of compound weightlifting movements such as squatting, pressing and pulling. In order to remain 'lean' for the role, she will be implementing some high intensity interval training into her weekly routine."
She goes on to explain how she would go about designing an exercise regimen for someone wanting the kind of arms Jane Foster's Thor has in the comics, declaring, "Weightlifting would form the foundation base whilst functional training would develop skills, improve flexibility and enhance endurance." We may not know exactly how heavy her weights are, but it's definitely clear she's been pumping iron in one way or another.
We didn't think there was any way Portman could look more intimidating than in her "Natalie Raps" video, but judging from those guns, she just proved us wrong.