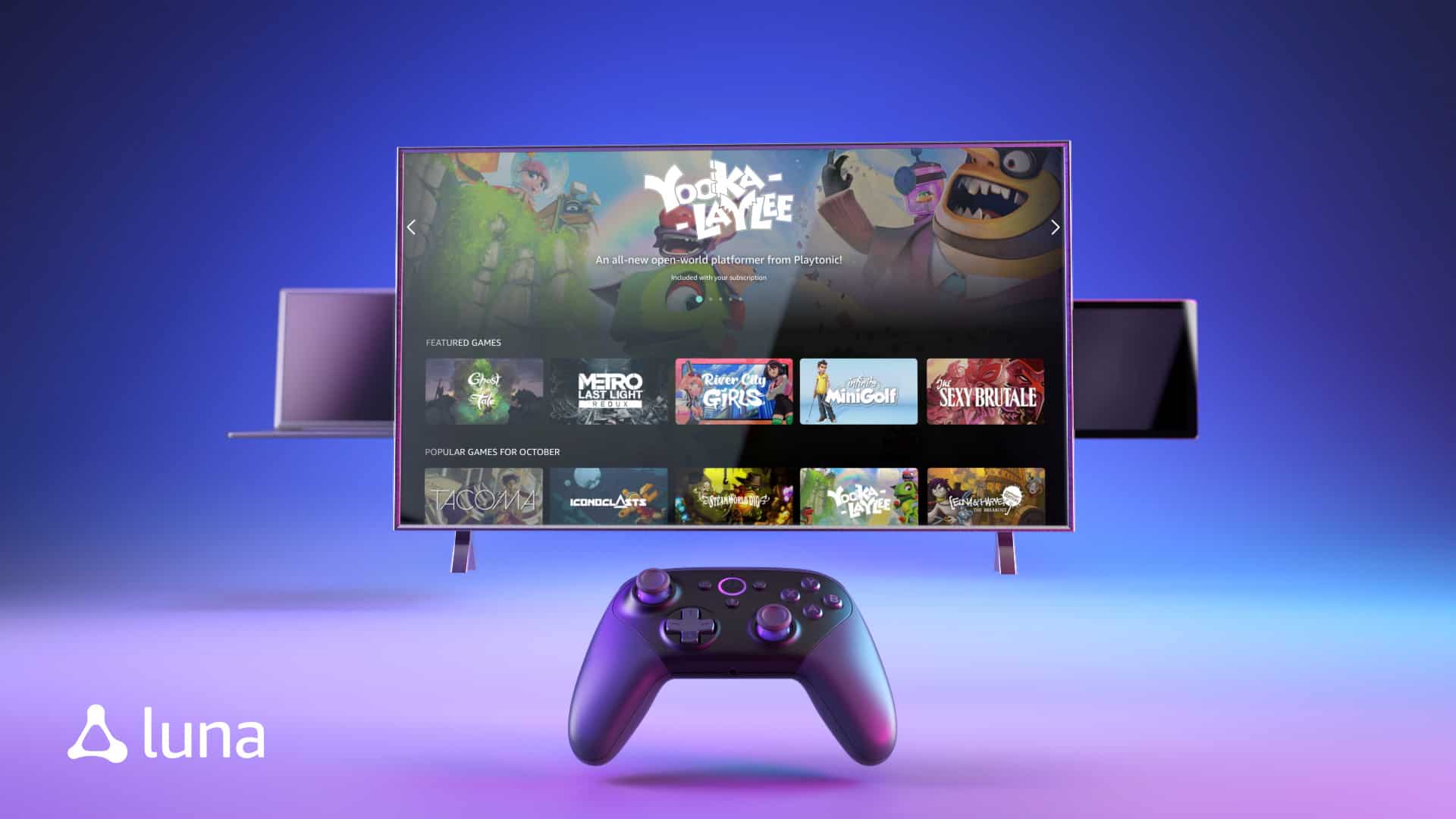 Amazon Luna has quite a list of games available, but are they any good? Game streaming platforms such as Google Stadia and Microsoft xCloud have become incredibly popular in recent times as they aim to solve expensive issue with full game consoles like Xbox and PlayStation. With Stadia being nearly shutdown and all first-party development studios actually shutdown, xCloud seems like it is the best option when it comes to game streaming – no, there is another. Amazon Luna is Amazon's response to services like Stadia and xCloud. Luna offers many games in collaboration with Ubisoft and their Ubisoft+ game subscription service, but what games can you play on Amazon Luna without paying the extra $10 per month for Ubisoft's service? Well, there's quite a selection, though most of them are indie titles with a few big names thrown in there. So what games are currently available on Amazon Luna without Ubisoft+?
A Plague Tale Innocence
Abzu
AOTennis 2
Atomix
Blasphemous
Blazblue Cross Tag Battle
Blazing Chrome
Bloodstained: Ritual of the Night
Brothers: A Tale of Two Sons
Castlevania Anniversary Collection
Contra Anniversary Collection
Control
Cook, Serve, Delicious 3
CrossCode
Deponia Doomsday
Edna & Harvey: Harvey's New Eyes
Edna & Harvey: The Breakout
Everspace
Furi
Ghost of a Tale
Grid
Hard Reset Redux
Iconoclasts
Indivisible
Infinite Minigolf
Katamari Damacy Reroll
Ken Follett's The Pillars of the Earth
Kingdom Come Deliverance
Lumines Remastered
Metro Exodus
Mighty Switch Force! Collection
Monster Boy and the Cursed Kingdom
Moving Out
No More Heroes
No More Heroes 2: Desperate Struggle
Obduction
Overcooked! 2
Panzer Dragoon
Paper Beast Folded Edition
R-Type Dimensions EX
Redout: Race Faster Than Ever
Resident Evil Biohazard: Gold Edition
Rezoo Infinite
Rime
River City Girls
Shadow Tactics Blades of the Shogun
Shantae and the Pirate's Curse
Shantae 1 Genie/2 Hero Ultimate Edition
Shantae Risky's Revenge Director's Cut
Sonic Mania Plus
Star Wars Pinball
Steam World Dig
Steam World Dig 2
Steam World Heist
Steam World Quest: Hand of Gilgamech
Super Mega Baseball 3
Tacoma
Tangledeep
Team Sonic Racing
Tennis World Tour 2
The Legend of Heroes: Trails of Cold Steel III
The Mummy Remastered
The Sexy Brutale
The Surge
The Surge 2
Thimbleweed Park
Two Point Hospital
Under Night In-Birth Exe: Late [cl – r]
Valfaris
Victor Vran
WonderBoy: The Dragon's Trap
Yoku's Island Express
Yooka-Laylee
Yooka-Laylee and the Impossible Lair
YS VIIII Lacrimosa of Dana
While there's still a huge list of games available on Amazon Luna without Ubisoft+, it really seems like they're pushing you to subscribe to Ubisoft's streaming service as that's where your big AAA games will be available. If you do decide to fork over the extra cash for Ubisoft+ access on Amazon Luna, here's what games you'll gain access to:
Assassin's Creed Valhalla Ultimate Edition
Immortals Fenyx Rising Gold Edition
Tom Clancy's The Division 2 Ultimate Edition
Watch Dogs Legion Ultimate Edition
Tom Clancy's Rainbow Six Siege Ultimate Edition
Far Cry 5 Gold Edition
Assassin's Creed Odyssey
Tom Clancy's Ghost Recon Breakpoint Ultimate Edition
The Crew Ultimate Edition
Tom Clancy's Ghost Recon Wildlands Ultimate Edition
Watch Dogs 2 Gold Edition
Assassin's Creed Origins Gold Edition
Far Cry Primal
Steep Gold Edition
Tom Clancy's The Division Gold Edition
Monopoly Plus
Far Cry New Dawn Deluxe Edition
Uno Ultimate Edition
Far Cry 4 Gold Edition
Assassin's Creed Syndicate Gold Edition
Trials Rising Gold Edition
Watch Dogs Complete Edition
Trials Fusion
Scott Pilgrim vs. The World: The Game Complete Edition
Far Cry 2
So yeah…if you're looking to play all the AAA games like Assassin's Creed and Tom Clancy games like Ghost Recon and Rainbow Six Siege, on Amazon Luna, you're going to need to fork over the extra dough. Amazon Luna is currently in early access and not available to everyone, however you can request early access to the service. However, you shouldn't go into this thinking it's going to be a free early access trial period or anything like that, you'll get a week of free early access and after that it's going to cost you $5.99 every month if you want to continue using the service (or $14.99 per month for Ubisoft+). I don't actually think that this is a terrible deal, in fact, I think it's an incredibly reasonable price…if it works. You can also purchase an Amazon Luna controller that works like the Stadia controller and connects to a network rather than a specific device, so you can swap between devices with ease. The Luna controller is also Alexa enabled, though I don't really know how many people would utilize this function, I know I wouldn't. I'll be starting my Luna trial here pretty soon, and I really hope that it doesn't end up being another Stadia.