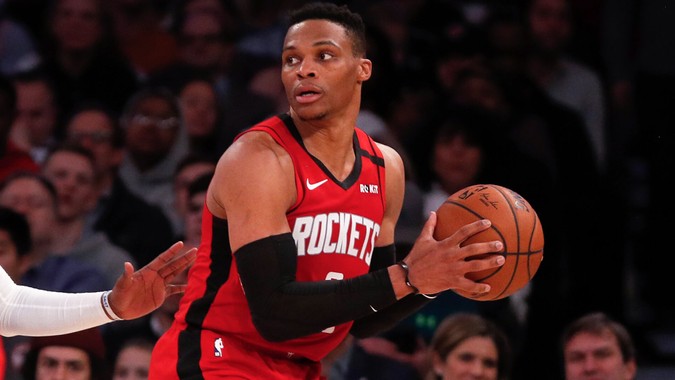 Net worth: $170 million
Russell Westbrook is a professional basketball player who currently plays point guard for the Washington Wizards. Westbrook played most of his career in Oklahoma City before playing one season in Houston, and finally landing in Washington. He won an MVP award in 2017 and is a nine-time All-Star.
In 2017, Westbrook signed a five-year, $205 million contract extension with Oklahoma City — the largest contract in NBA history, at that point. But after a short stint in Houston, Westbrook was traded to the Washington Wizards in December 2020. He has endorsements from both Adidas and Bodyarmor, and his salary for the 2020-21 season is $41.4 million.
More From GOBankingRates
About the Author
Bob Haegele is a personal finance writer who specializes in topics such as investing, banking, credit cards, and real estate. His work has been featured on The Ladders, The Good Men Project, and Small Biz Daily. He also co-runs Modest Money and is a dog sitter and walker.