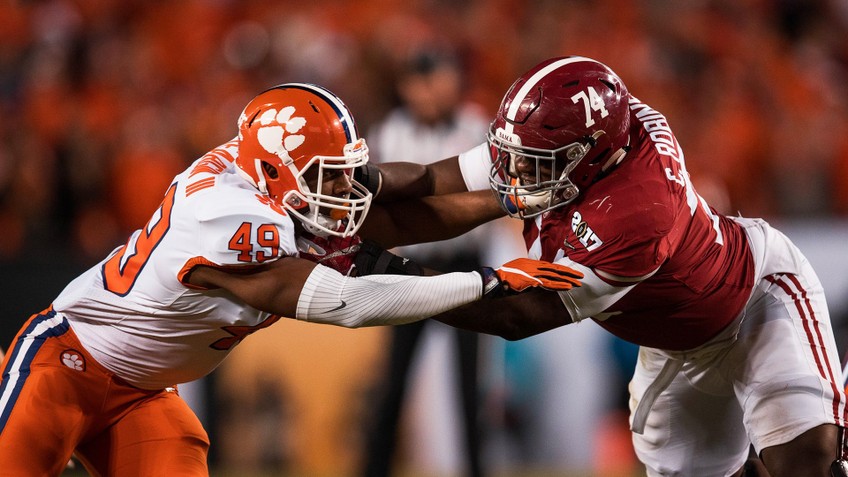 Powerhouses such as Alabama, Clemson, Louisiana State University and Ohio State have dominated the college football scene the past few years, racking up nine of the past 10 national championships between them.
But does that success translate to the next level, especially financially? After all, students go to college to set themselves up for their careers and future success, right?
GOBankingRates looked at which colleges' players have the most lucrative NFL careers. We calculated total active players, total earnings and looked at the top active earner from each school.
Read on to see which colleges produce players that make the most total NFL money.
Last updated: April 22, 2021